6 Free First Day Of Homeschool Printables
The first day of homeschooling should be a celebration! The kids and you should be raring to go! Yeah, I know that it isn't always like that! But these first day of homeschool printables will definitely start the new year with a bang.
These are also great keepsakes for you to look back on over the years. We always add them to the very front of our homeschool portfolio along with the first day of school pictures.
The kids should have fun on their first day back, and to be honest so should you! You have spent all of the summer finding curriculums and getting everything ready for this first day. Just enjoy it!
Why should public school kids be the only ones that gifts on the first day of school? Check out our favorite homeschool gift ideas that the kids will love. But we always get new homeschool t-shirts and school supplies for the first day back.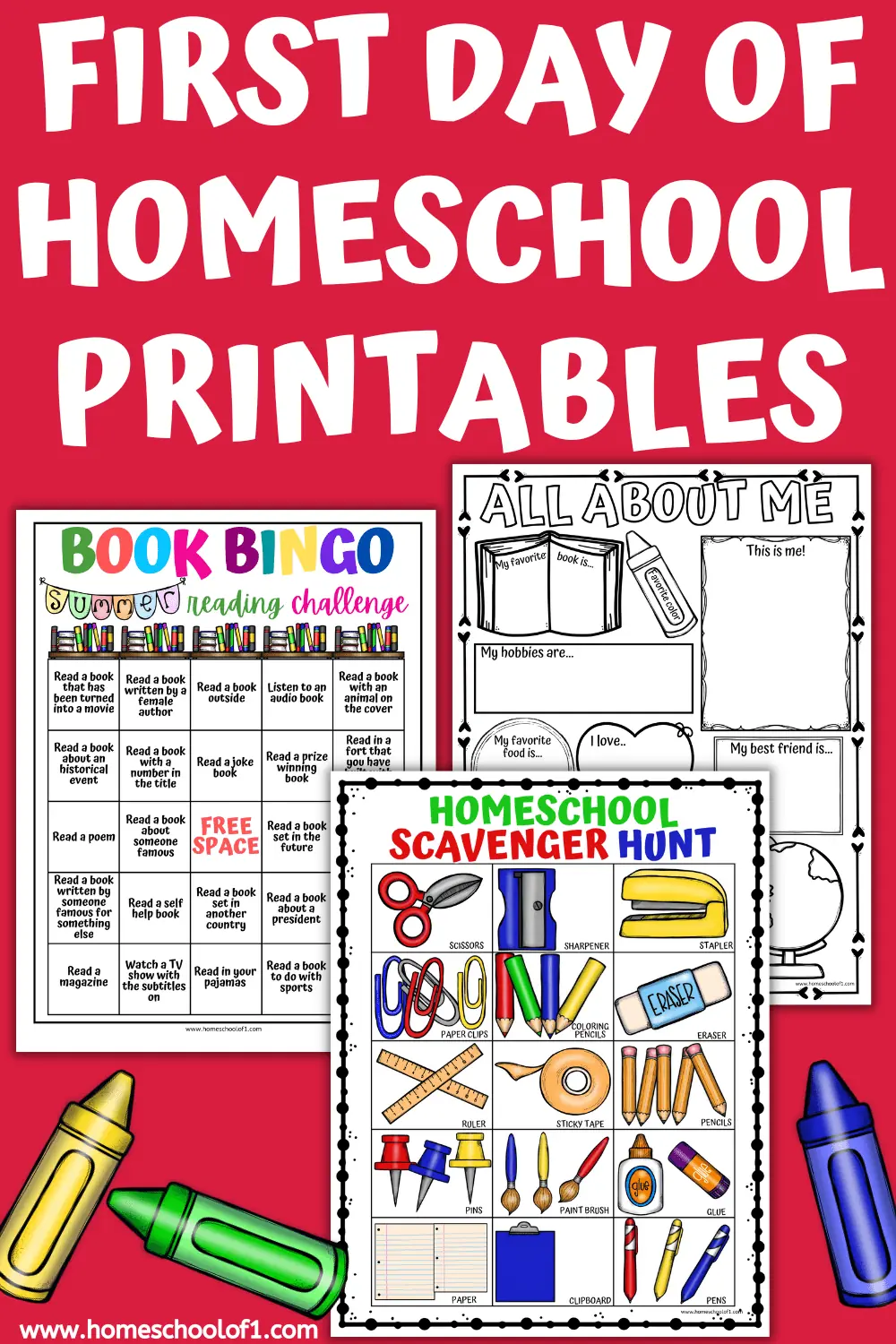 **There may be affiliate links in this post. You can read my full disclosure at the bottom of the page.**
First Day of Homeschool Traditions
Our favorite things to do on the first week of school are:
take first day photos,
special breakfast,
go on field trips,
take a fun online course,
first day of school interview (yes even in homeschool, they will still surprise you)
watch a movie (normally Star Wars!) and write a report on it,
have a school supply scavenger hunt,
eat ice cream for breakfast,
play a fun game. (check out our favorite educational board games)
Back to Homeschool Printables
These first day of homeschool printables are an absolutely great way to start the new school year as you mean to go on. With lots of fun, laughter, and learning. No one said homeschooling should be boring!
Download the free printable first day of school signs that your kids can fill out. In a public school tradition make sure you take their first day of school photos while holding it. Even better if the kids are still wearing their pajamas!
These homeschool printables are perfect for kids of all ages, but if you are having your first day of preschool, or middle school you may need to adapt these. But hey, I still love a good old scavenger hunt now!
To access the free printables and get the pdf file you need to click on each of the printables you want. Scroll to the bottom, and add your email, and they are an instant download link.
Last Updated on 4 February 2023 by homeschoolof1