First Day Of Homeschool Printables For Fun
The first day of homeschooling should be a celebration! The kids and you should be raring to go! Yeah, I know that it isn't always like that! But these first day of homeschool printables will definitely start the new year with a bang.
These are also great keepsakes for you to look back on over the years. We always add them to the very front of our homeschool portfolio along with the first day of school pictures.
The kids should have fun on their first day back, and to be honest so should you! You have spent all of the summer finding homeschool curriculum and getting everything ready for this first day. Just enjoy it!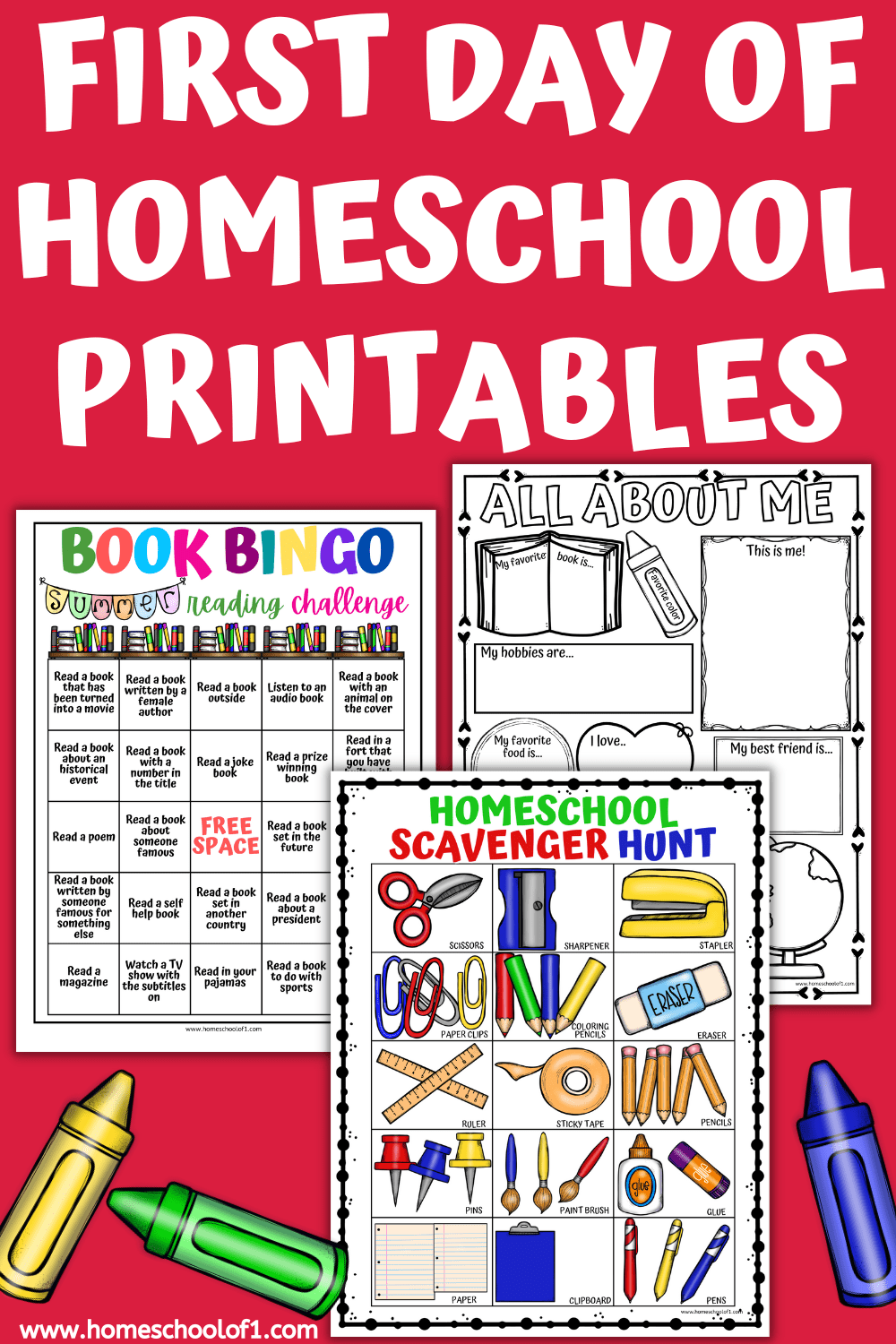 **There may be affiliate links in this post. You can read my full disclosure at the bottom of the page.**
First Day of Homeschool Traditions
Why should public school kids be the only ones that gifts on the first day of school? Check out our favorite back to school gifts for homeschoolers that the kids will love.
But we always get new homeschool t-shirts and school supplies for the first day back.
Our favorite things to do on the first week of school are:
take first day photos,
special breakfast,
go on field trips,
take a fun online course,
first day of school interview (yes even in homeschool, they will still surprise you)
watch a movie (normally Star Wars!) and write a report on it,
have a school supply scavenger hunt,
eat ice cream for breakfast,
play a fun game. (check out our favorite educational board games)
Free First Day Of Homeschool Printables
These first day of homeschool printables are an absolutely great way to start the new school year as you mean to go on. With lots of fun, laughter, and learning. No one said homeschooling should be boring!
Capture special memories
Capture the excitement of starting a new homeschool year with this vibrant and personalized first day of homeschool sign. Designed to be held up by kids for back to school photos, this printable sign is a perfect way to mark the occasion.
With 3 different homeschool signs (and 3 different school signs) that the kids can fill out.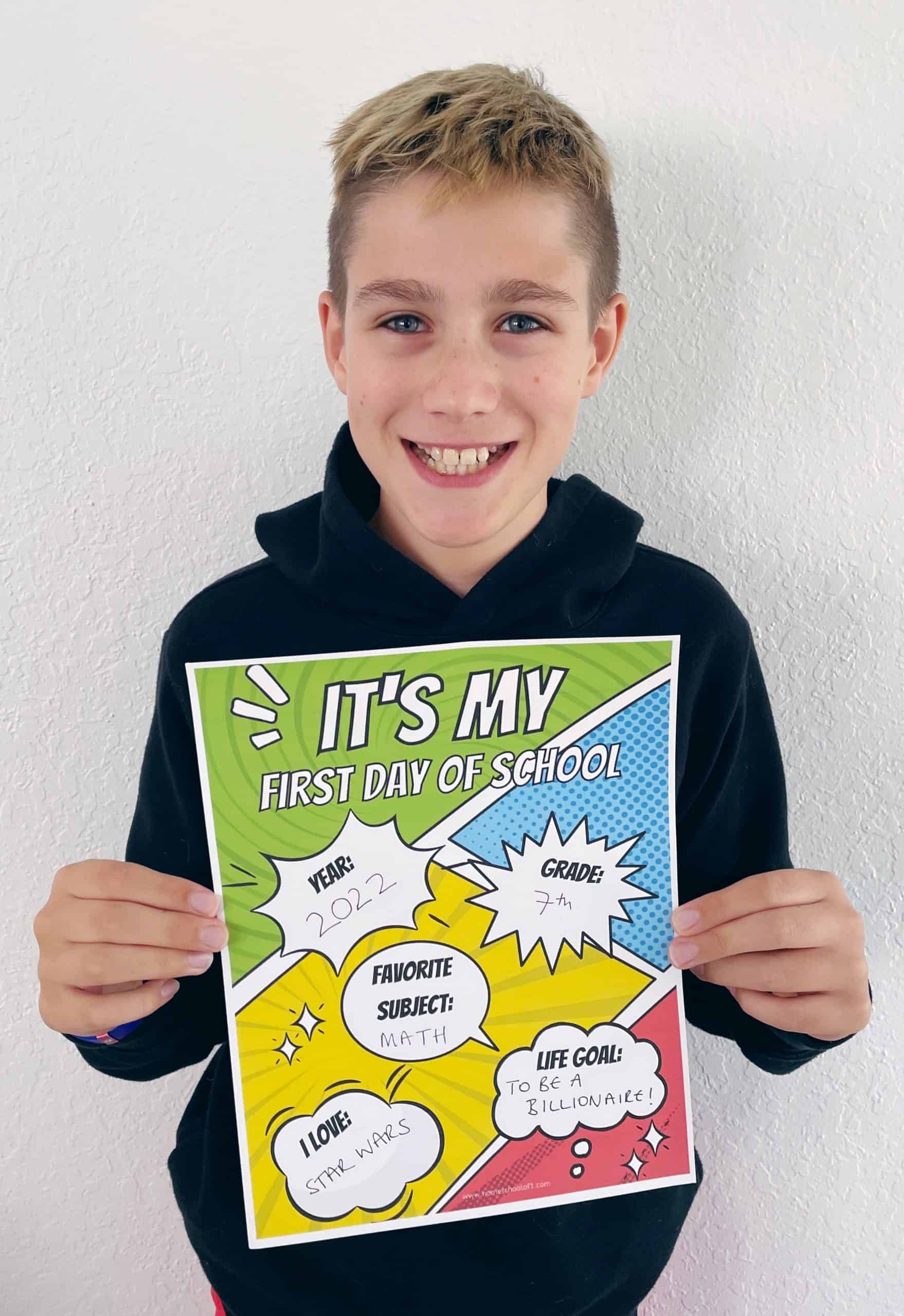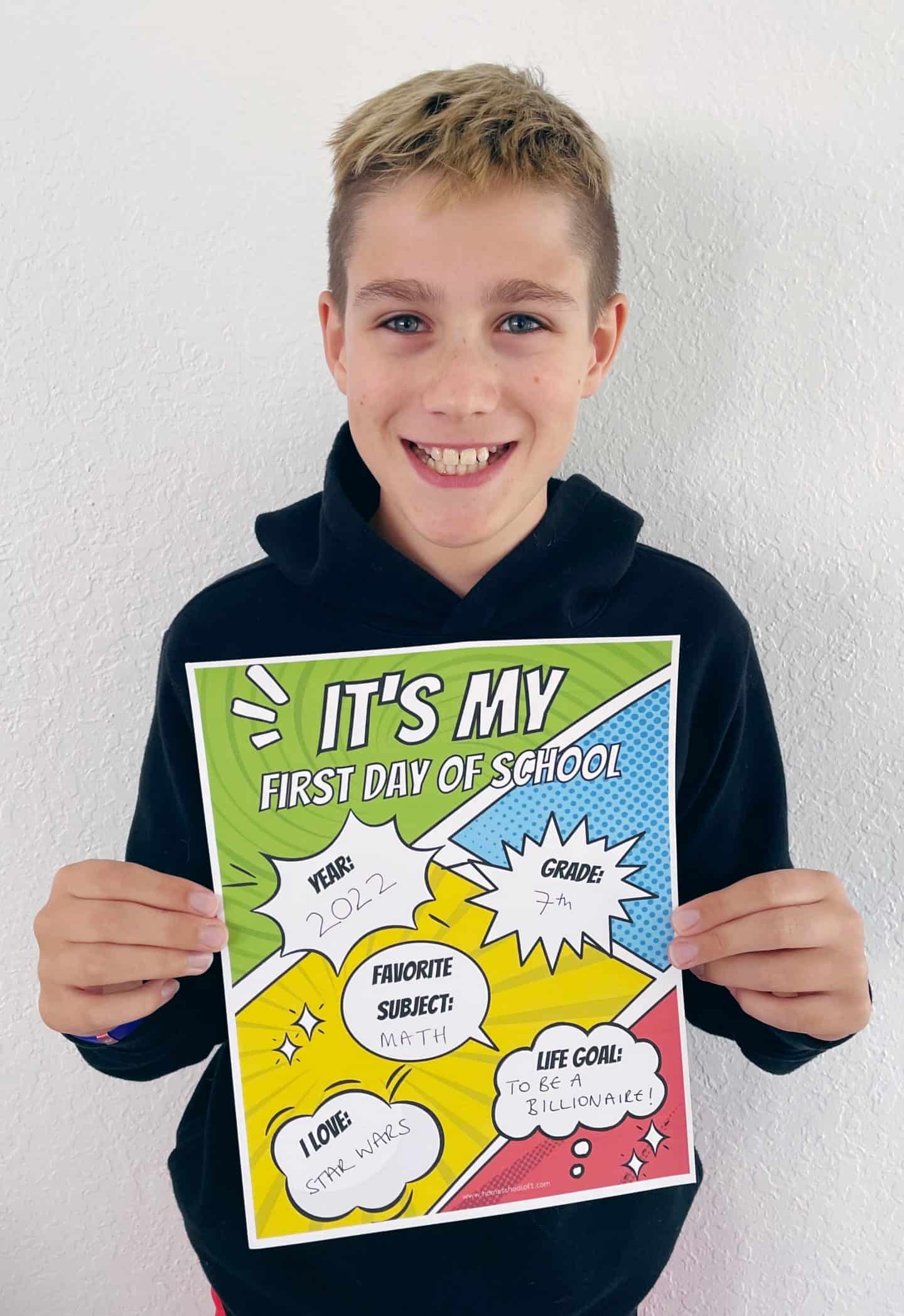 Getting to know you
Kick off the homeschool year with an engaging all about me worksheet designed specifically for homeschoolers.
This free printable worksheet prompts students to share their interests, goals, and favorite subjects, allowing them to reflect on their individuality and set the tone for a personalized learning experience.
It's a great way to encourage self-expression and get to know your homeschoolers better on the first day back. I know we are with them 24/7 but I still get surprised every year when my son fills this out!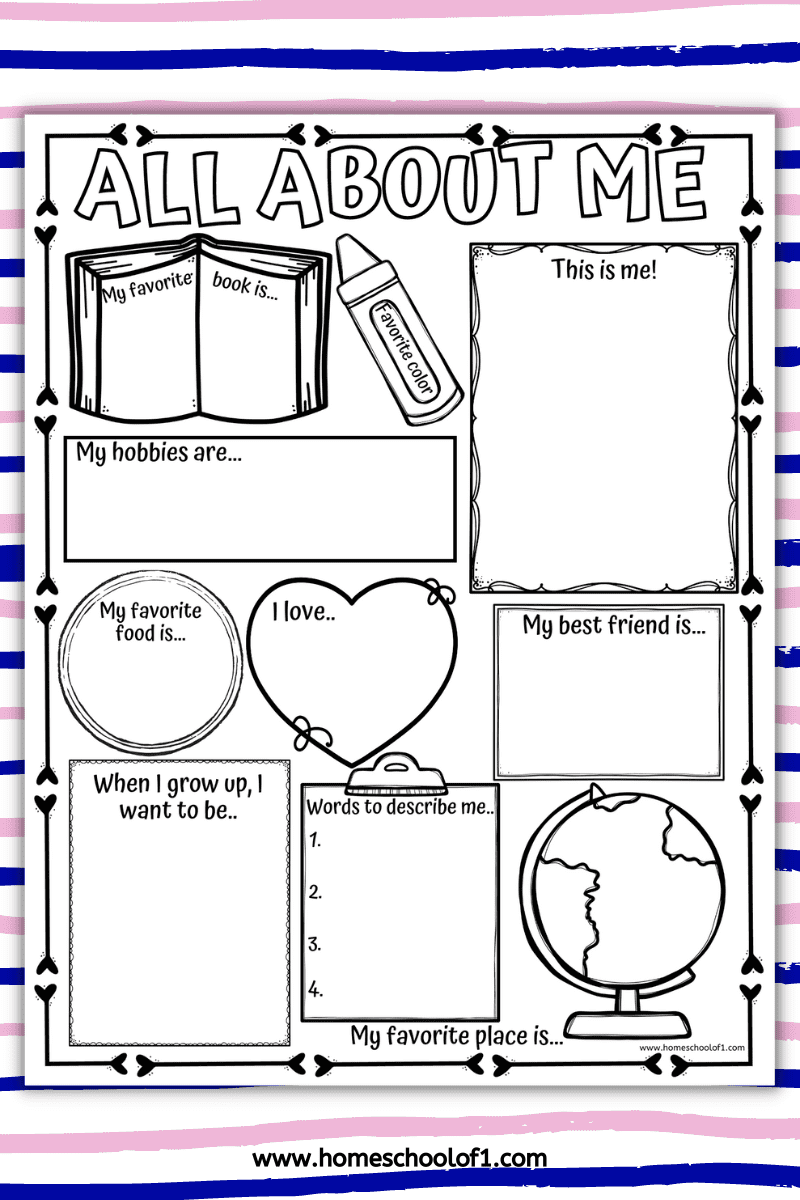 My Favorite Things
These are our favorite (and free!) worksheets about kid's favorite things:
Homeschool scavenger hunt
This is my absolute favorite activity and I look forward to it at the beginning of each homeschool year.
The free homeschool scavenger hunt is a fantastic time for the kids to find all of the school supplies that have somehow gotten lost over the summer!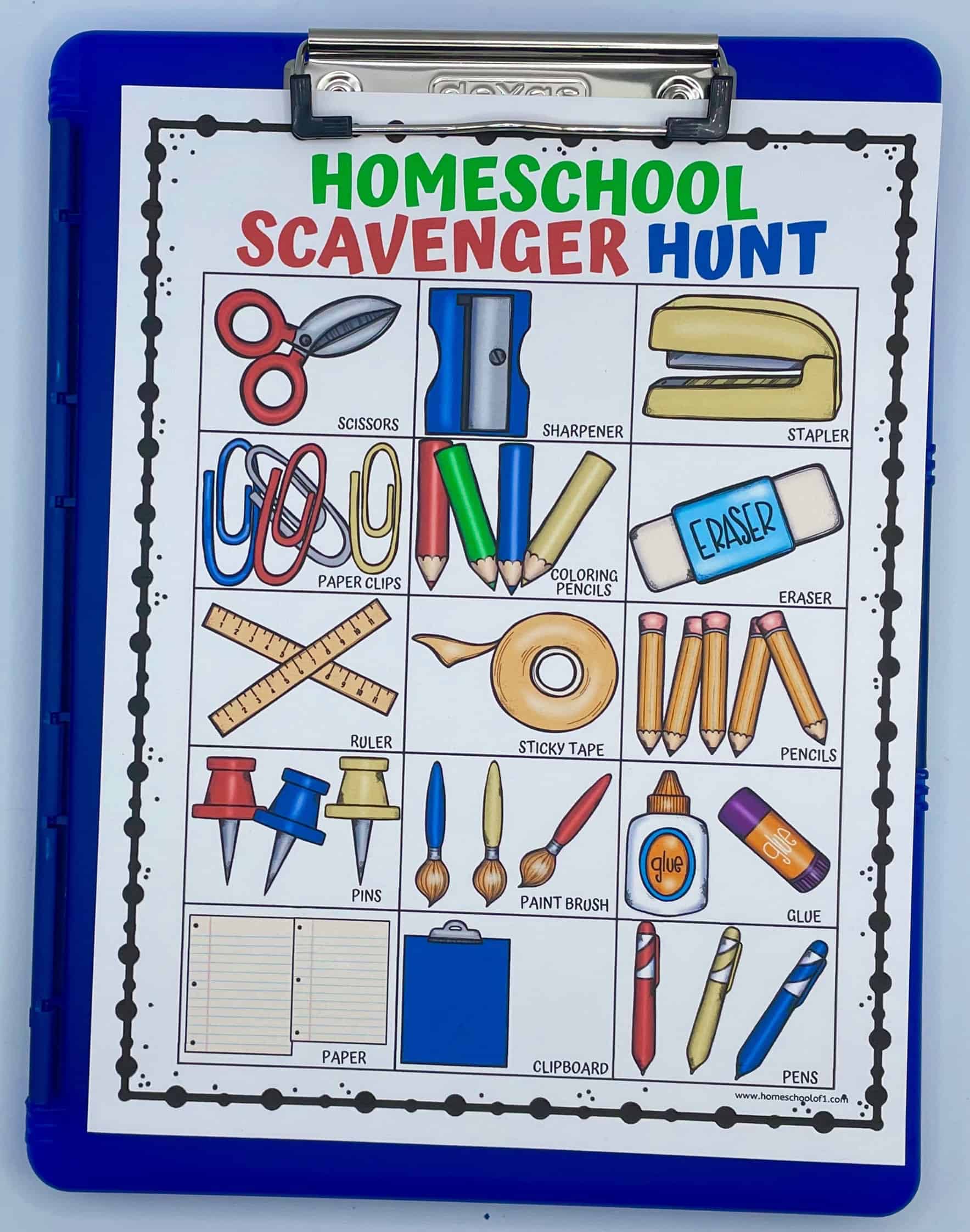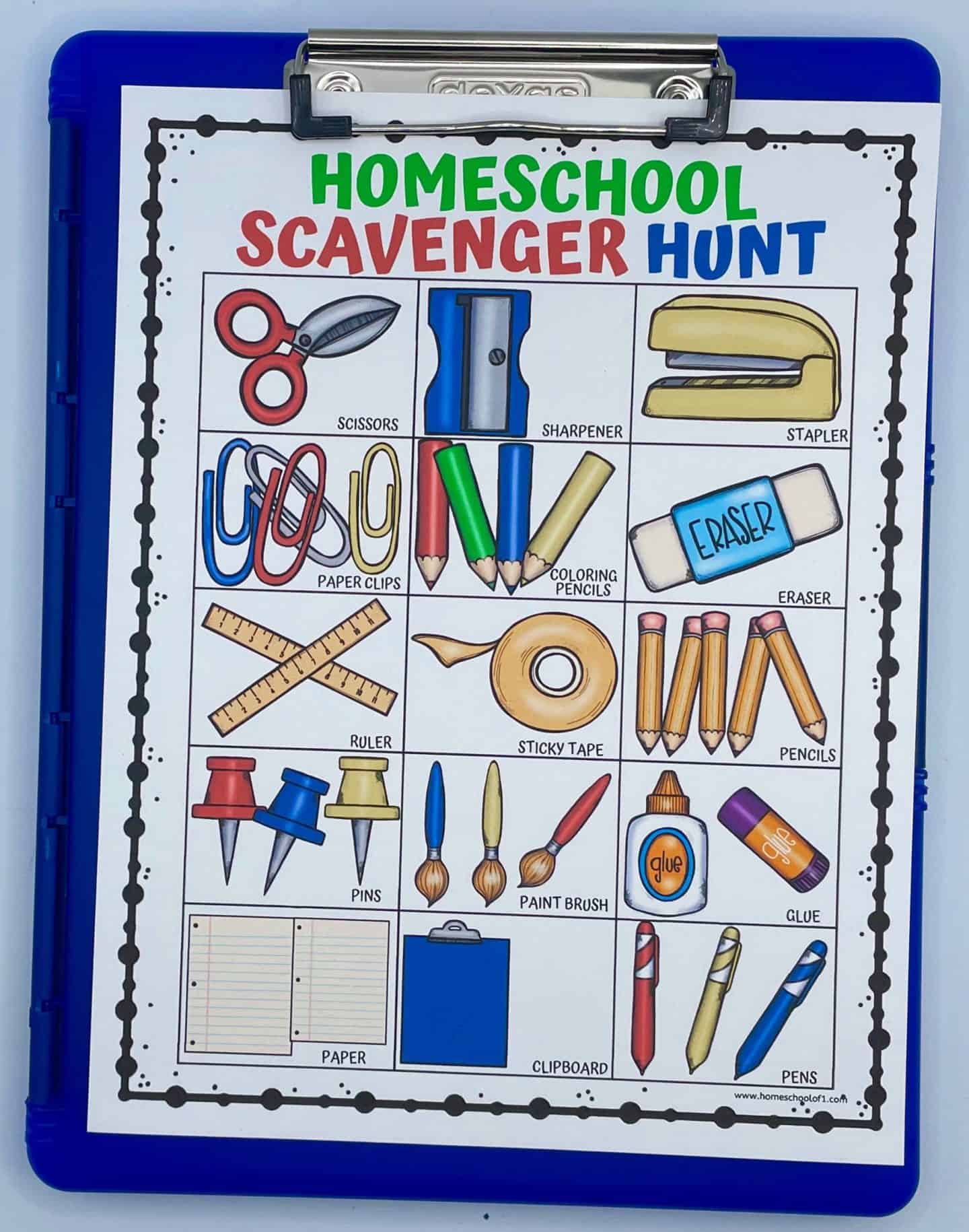 Start the day like a king or queen!
Start off your first day of school with these first day of school crowns printable. There are 2 different designs to choose from and there is a homeschool option too.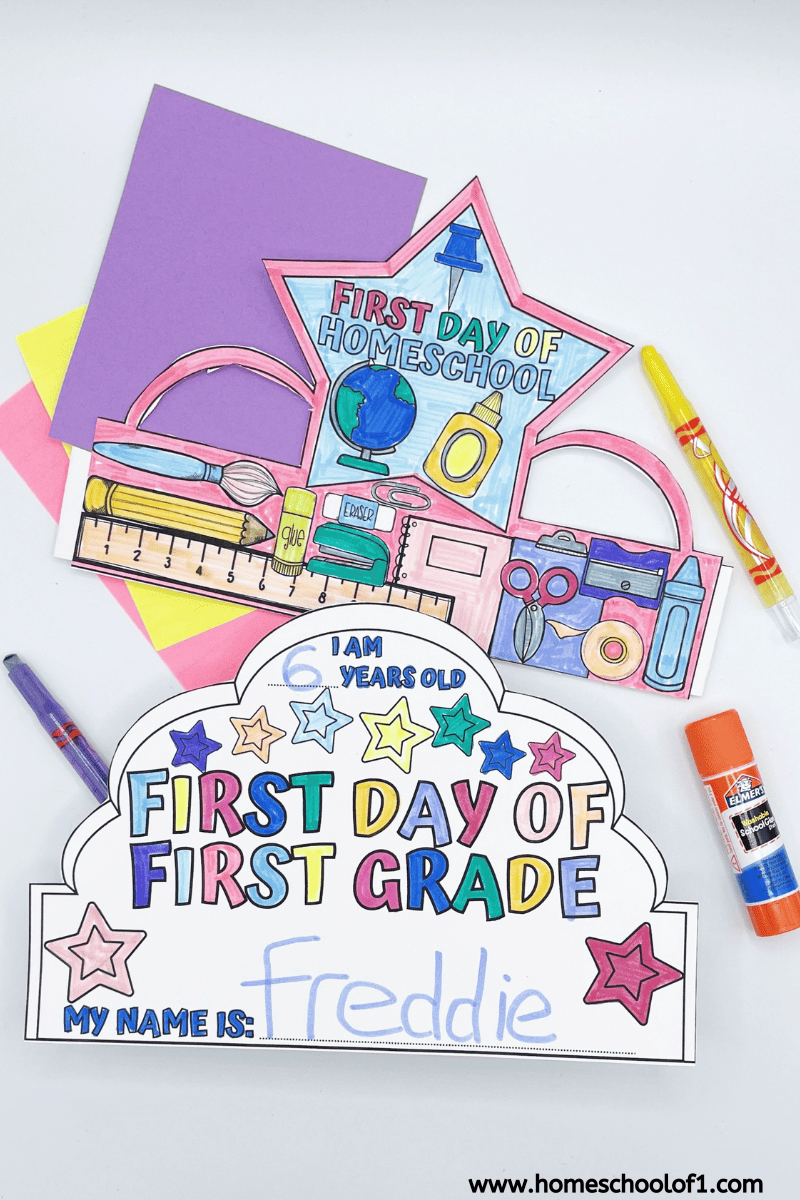 First day back to homeschool word puzzles
Challenge your kids' word skills with this fun back to school word scramble printable. They will have a blast unscrambling school-related words and discovering the hidden answers.
These first day of school worksheets are a great way to engage your kids on the first day back to homeschool while also helping them reinforce their vocabulary and spelling skills.
Have a brain break on the first day back to with our free back to school word search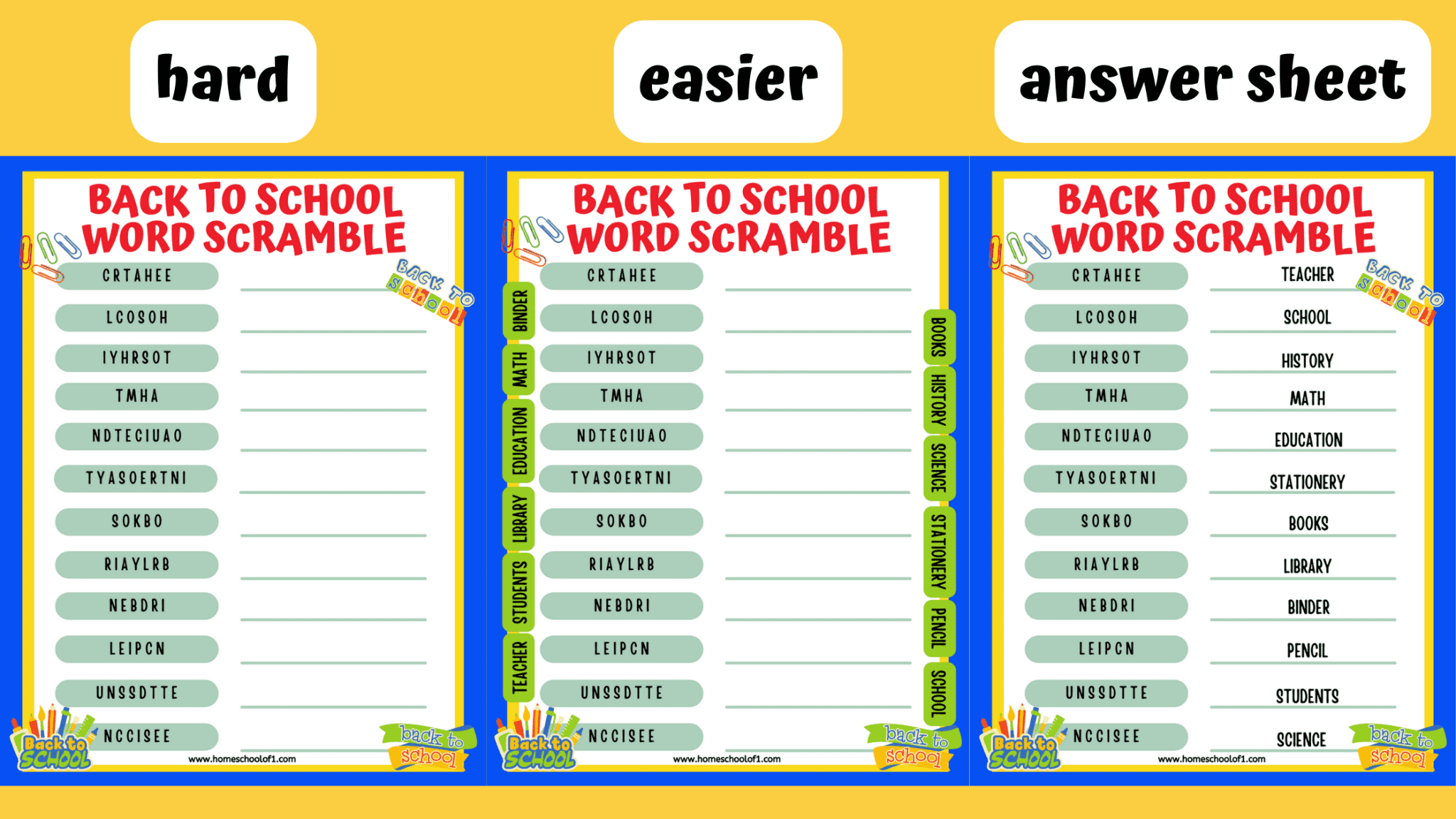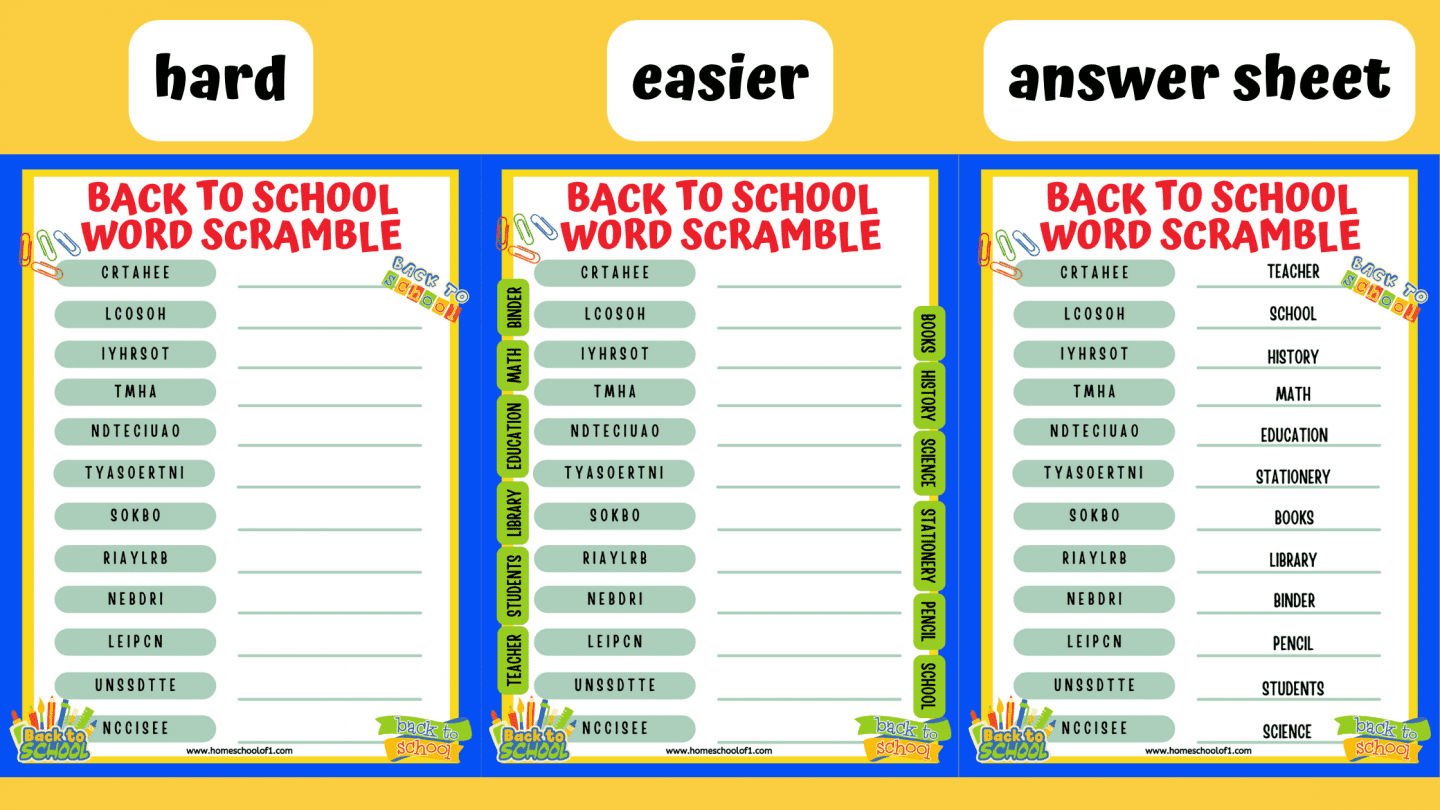 Back to school interview
Have fun with our free getting to know you worksheet it is a fantastic ice breaker for kids both in the classroom and at homeschool.
There are 15 fun questions to ask each other to learn more about the other person.
Have fun with books
Get ready for an exciting first day of homeschool with these free printables that celebrate the world of books.
Engage your student's love for reading with a compare and contrast movie and book template that explores the differences between movies and books.
Keep the learning adventure going with a book scavenger hunt that encourages exploration and discovery.
Finally, challenge your kids to showcase their reading comprehension skills with a book report for 3rd grade kids and older that will bring their favorite stories to life.
Back to Homeschool Printables
Save a huge amount of time and grab 9 fun activities with our first day of school activities bundle.
Don't let the fun stop there, have even more fun with even more:
Last Updated on 31 July 2023 by homeschoolof1