The Best Free Printable Father's Day Coupons
As Father's Day is coming up this month I wanted to share with you our new free printable Father's Day coupons.
This is such a personal (and free!) touch and Dad will feel truly special when the kids give him these coupons. They have no expiration date, but once Dad has used one it is gone (unless you are feeling really generous and want to let him use it again!)
You could easily add this coupon book to our free all about my Dad printable too for that extra special treat.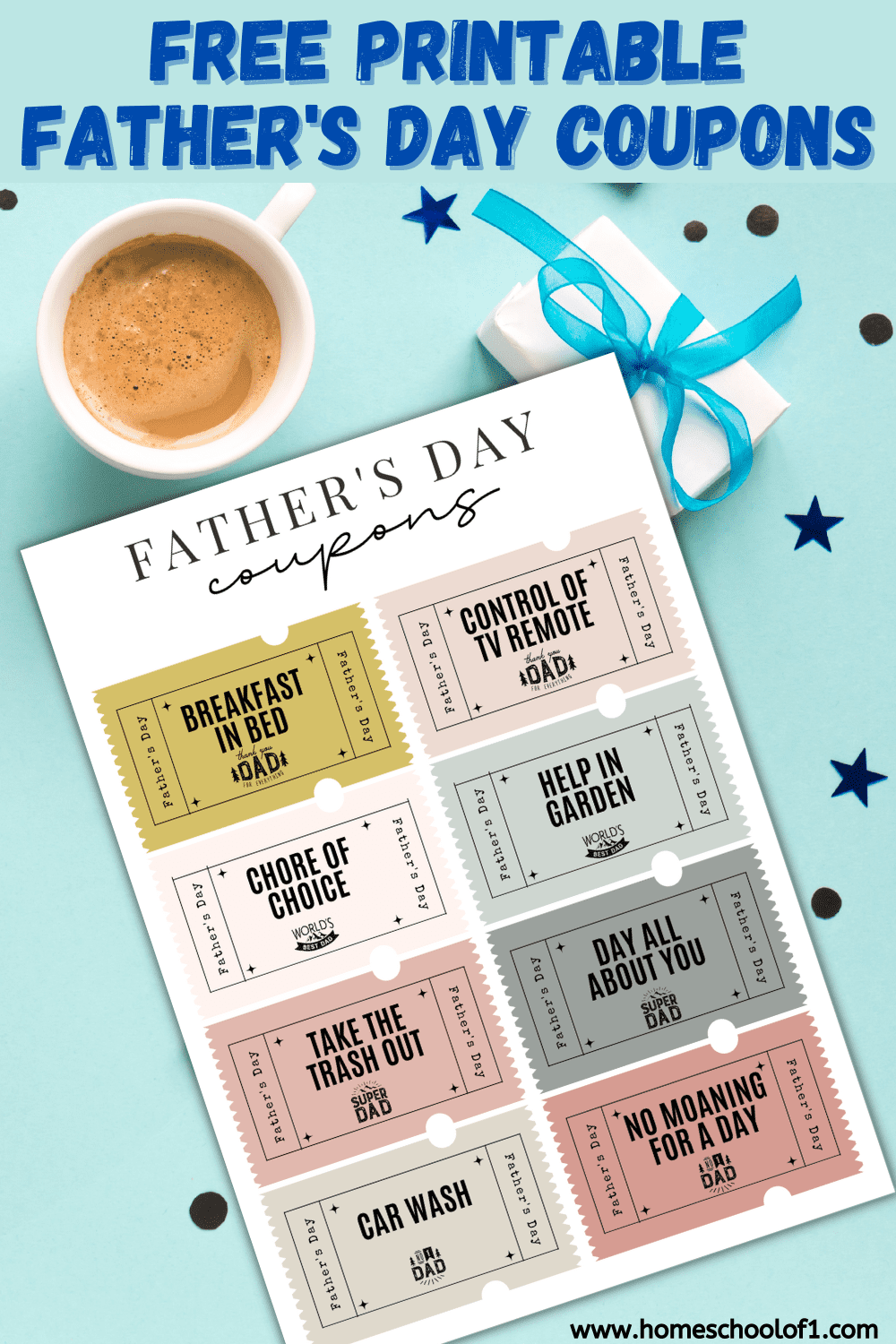 **There may be affiliate links in this post. If you make a purchase (after clicking one of my affiliate links) I'll earn some coffee money, which I promise to drink while supporting your journey. You do not pay a higher price. You can read my full disclosure at the bottom of the page.**
Printable Coupons for Dad
Included in these 8 free printable Father's Day coupons are the following:
Breakfast in bed
Chore of choice
Take the trash out
Car wash
Control of TV remote
Help in the garden
Day all about you (no not you, a day all about Dad!!)
No moaning for a day (only to be used on children, and not wives! This isn't printed on the coupon, however, in my house, I need to make that very clear. I am still allowed to moan at him, haha!)
Dads are going to love receiving these Father's Day coupons, but not as much as they are going to enjoy handing them out!!
You can either give them to Dad as it prints, and let Dad mark them off when he uses each one.
Or you can cut them out with a paper cutter and make it more like a coupon book.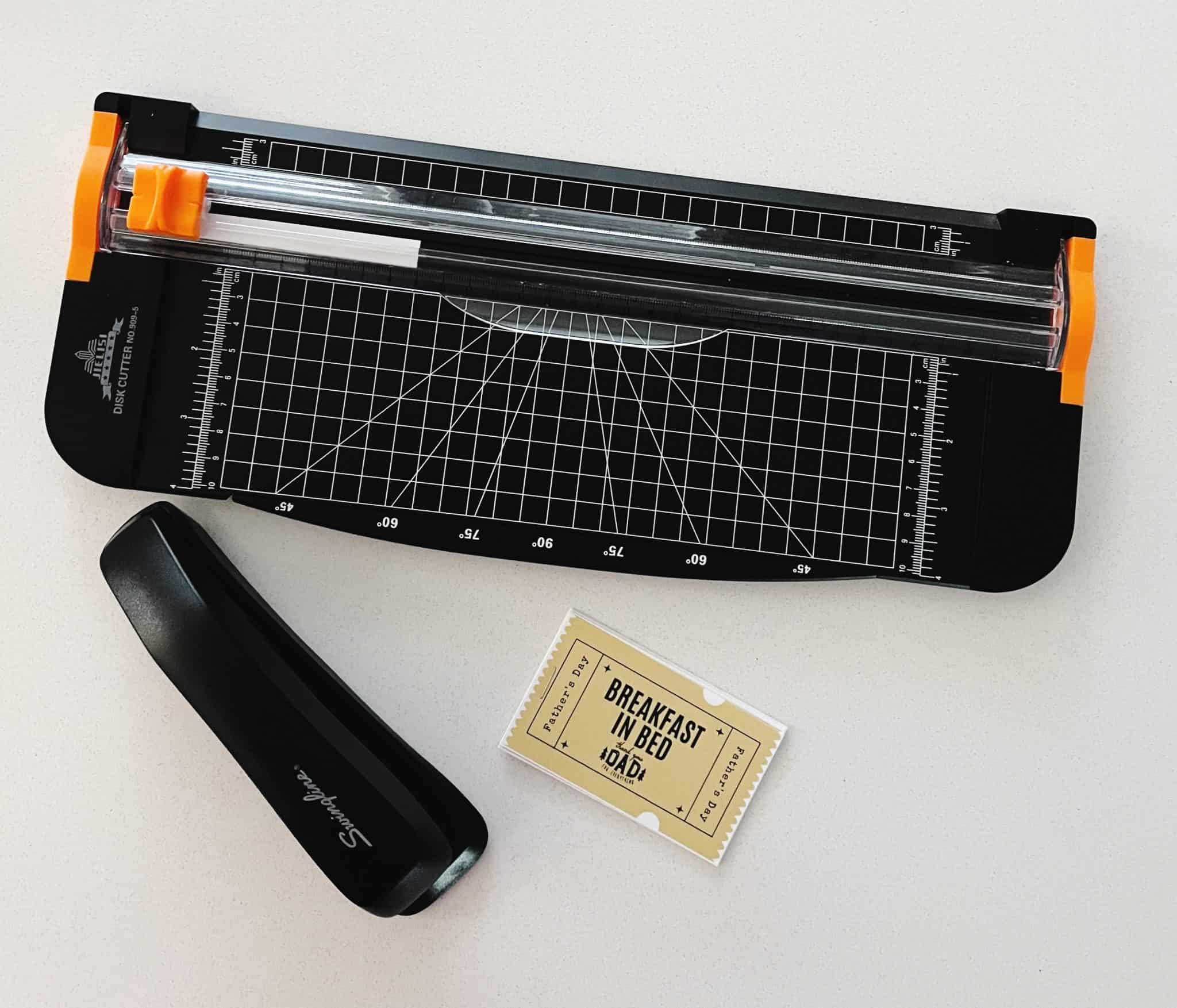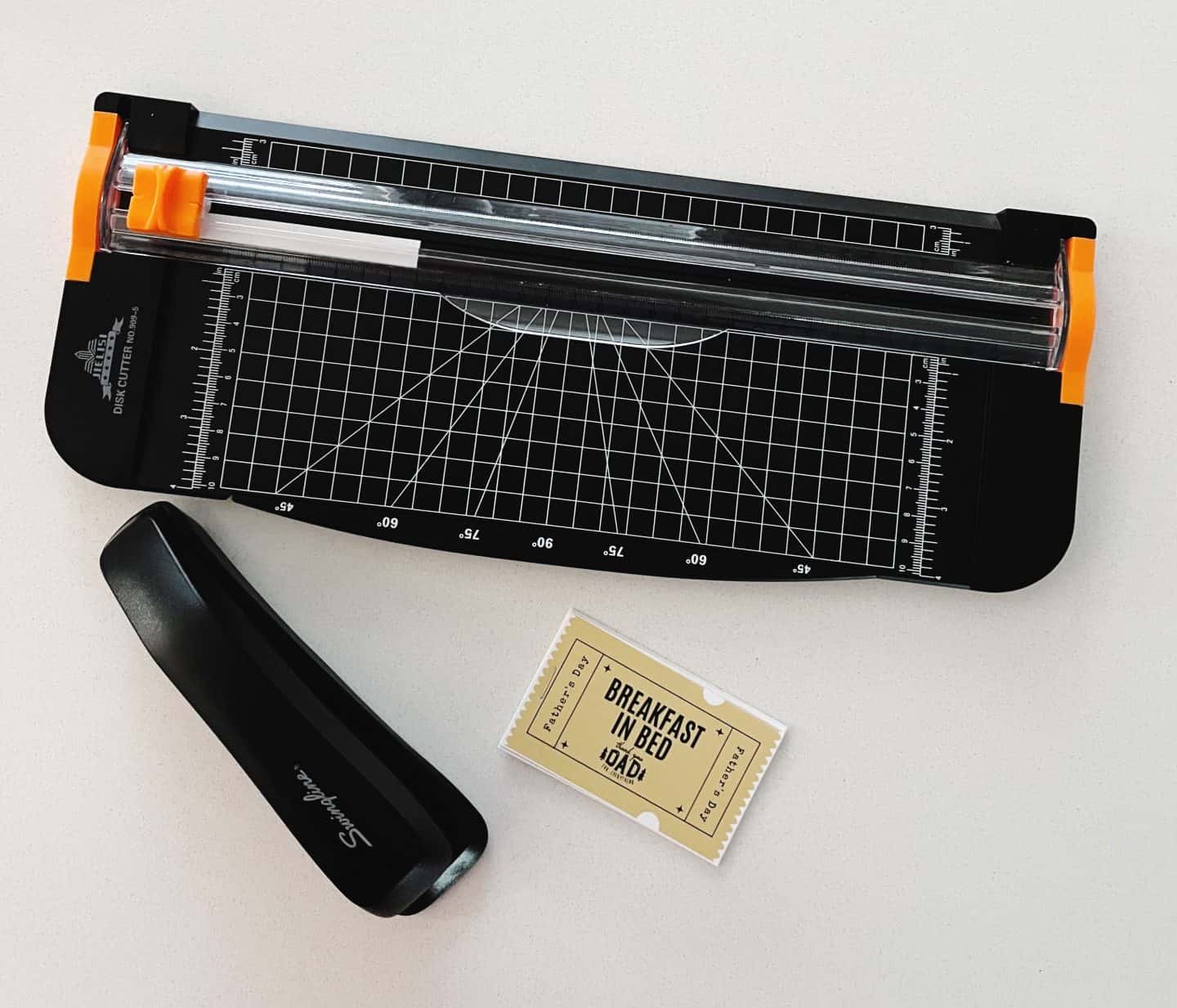 I prefer a paper cutter, but a craft knife or scissors will work just as well. Cut out all 8 Father's Day coupons and arrange them however you want. If you are giving him breakfast in bed with the coupons you could put that one on top as we did.
Then when they are neatly stacked just grab a stapler and staple them in place.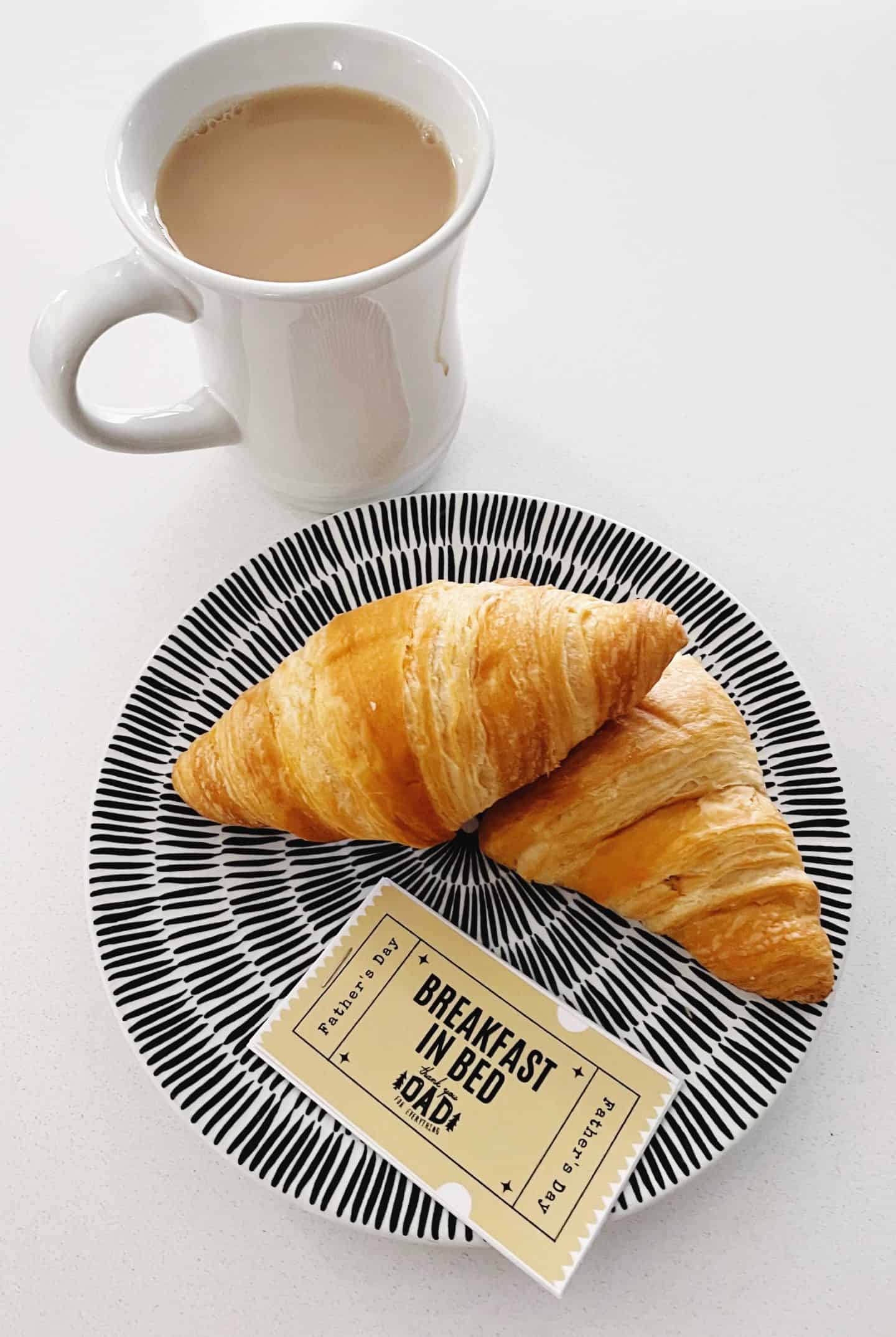 Then take Dad his favorite breakfast with a drink of choice, as we are British, we still prefer a lovely cup of English tea!!
Download Free Coupons to use on Father's Day
These 8 coupons will print on one page.
Make sure you choose the correct paper size and click on the shrink to fit button. All of our free printables work better when printed on cardstock (this is the one we use and love.)
I think you are also going to love:
Last Updated on 23 November 2022 by homeschoolof1