Best Homeschool Literature Curriculum
We have finally found the best homeschool literature curriculum!
We have struggled over the years to find something that actually works for us, but I can happily inform you we have found it.
Learning Language Arts Through Literature is one of the best homeschooling resources.
I mean the name is in the title. How could I have not realized that the boy who loves to read would love a literature-based homeschool curriculum! I mean seriously!
We have been homeschooling for over 4 years and this is only the second literature-based curriculum we have used, and surprise surprise we LOVE them.
We will continue to use Common Sense Press for our language arts curriculum through high school.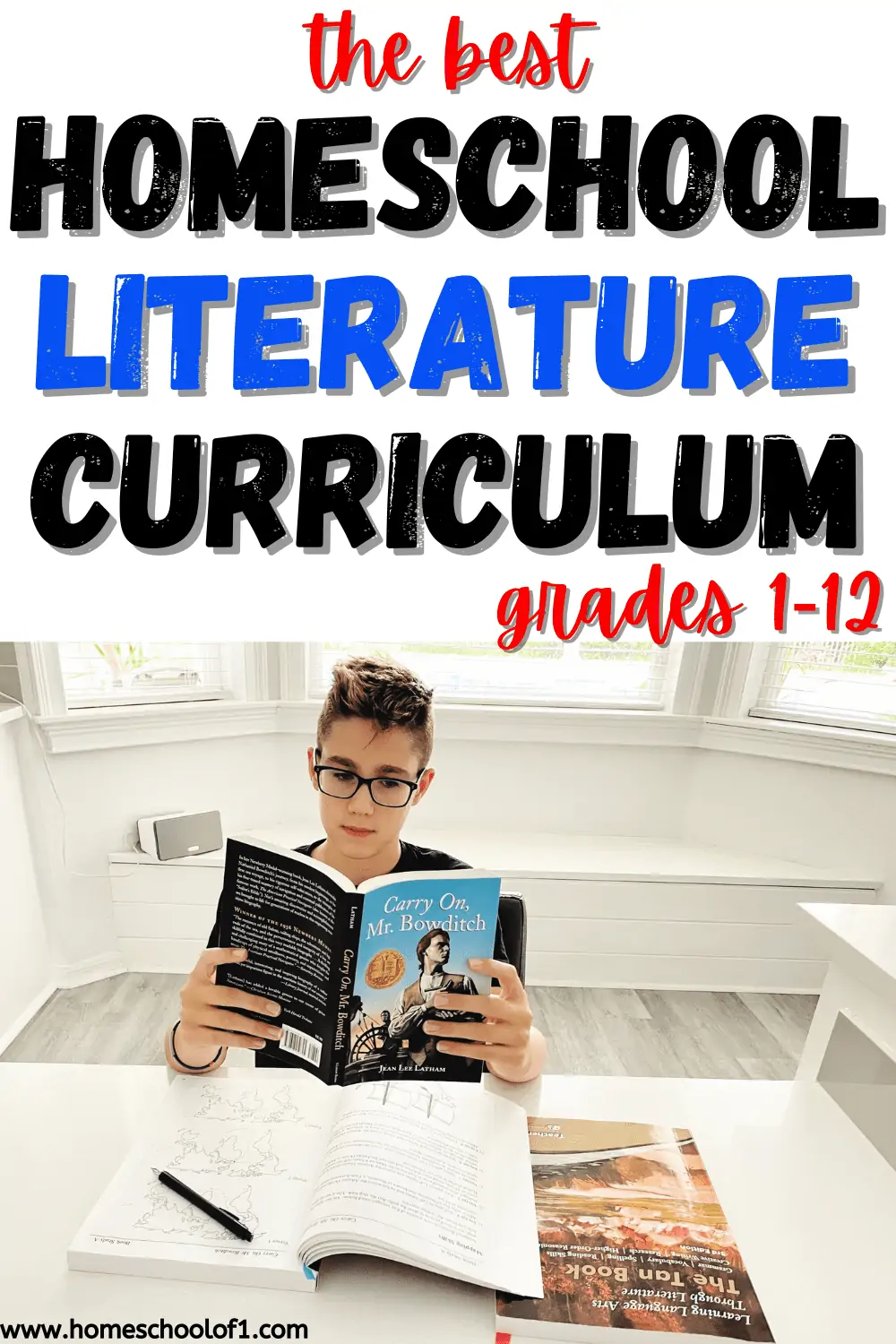 **Disclosure: I was compensated for my time to write this post. As always, all thoughts and opinions are my own. I only share resources that I would use with my own family and those that I believe other homeschool families will enjoy. There may be affiliate links in this post.**
Best Literature Based Homeschool Curriculum
Learning Language Arts Through Literature is a 36 week comprehensive language arts curriculum for grades K-12. In grades 1-8 there is a student activity book along with a teacher book.
In high school, there is a student textbook, and a notes, tests, and answers book.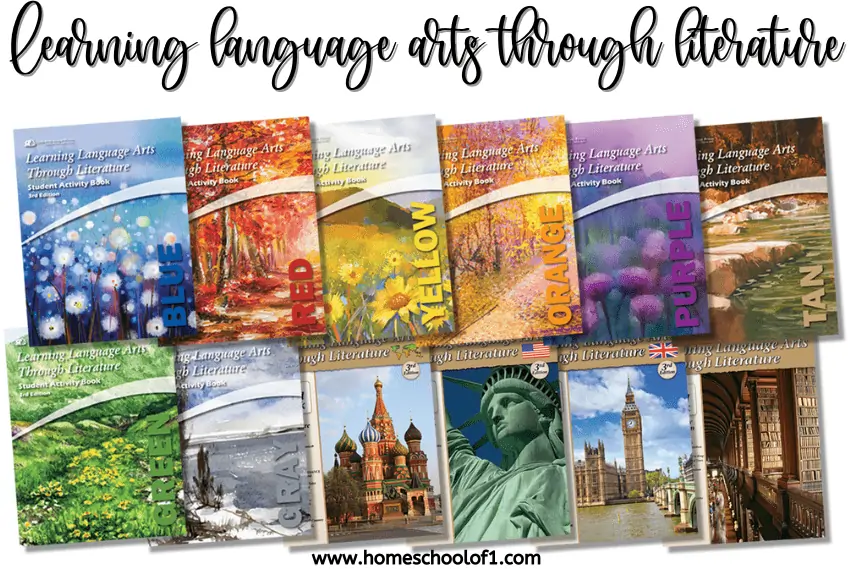 Subjects covered in all grades:
Spelling
Reading
Grammar
Composition
Research and study skills
High order thinking skills
Creative expression
Penmanship
Check out the detailed scope and sequence for each grade to see what is covered in the grade you need.
Learning Language Arts Through Literature Tan Book
We have been using the learning language arts through literature tan book, which is aimed at 6th grade.
Each week is broken down into lessons with 5 days of work per lesson. At the end of each lesson, there are review activities to check the child's understanding.
There are 4 book studies in the tan book which are Freddie's favorite activities. It really makes the books come to life. For example, the Carry On Mr. Bowditch book study came with word searches, labeling of ships, showing the routes he took on the map, and lots more.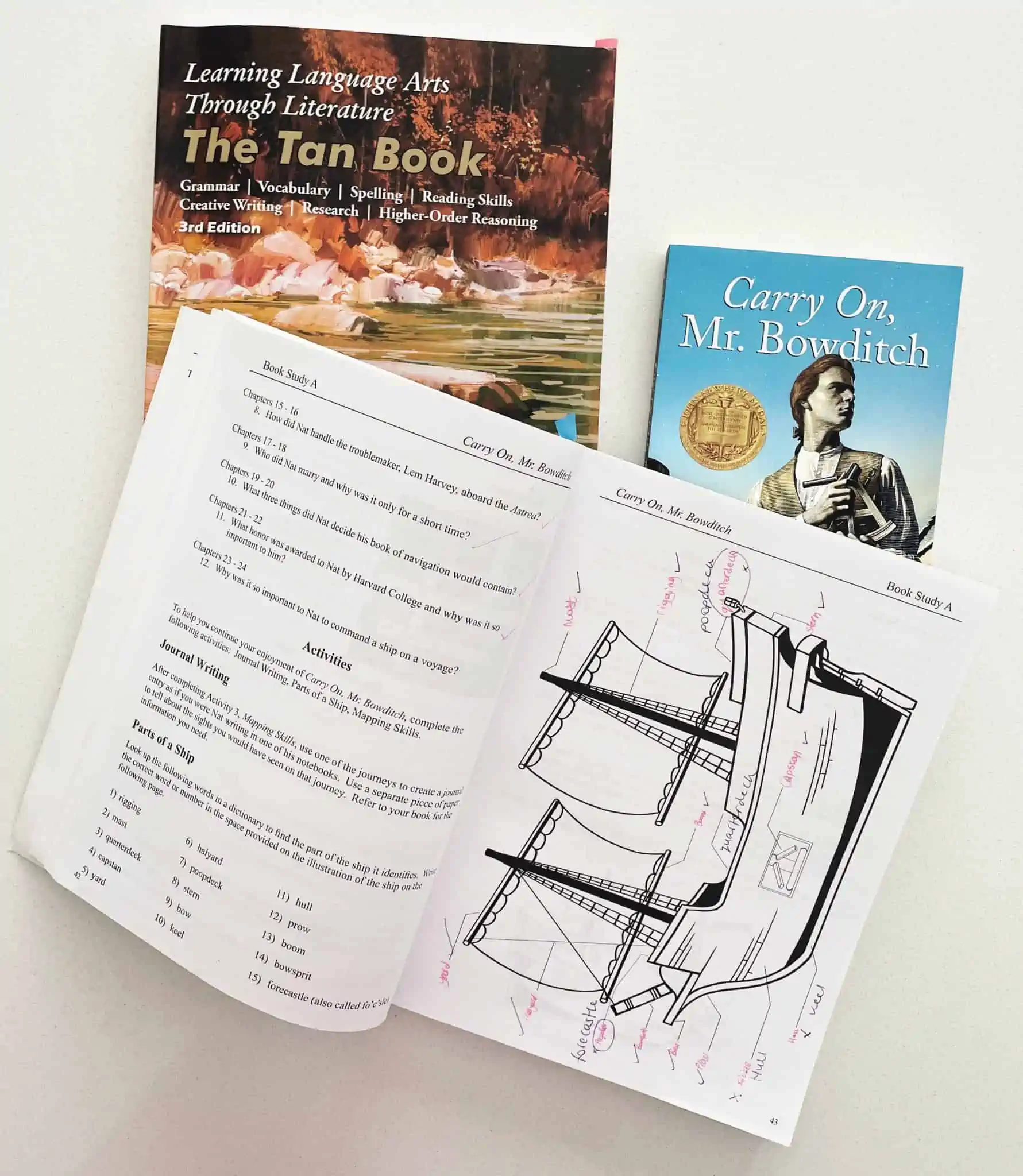 You can check out free sample lessons of each grade book to see if they will be a good fit for your family.
Learning Language Arts Through Literature Placement Test
If you are not sure what grade level your child is working at though, there are free placement tests.
Discover the best secular homeschool curriculum for all subjects
Learning Language Arts Through Literature Review
We have struggled for years trying to find the perfect fit for our language arts curriculum. Freddie although has always enjoyed reading, he absolutely hates writing and everything in between. So we have tried numerous different homeschool literature curriculums and nothing has stuck until now.
We are already looking forward to their British literature high school course!
Learning language arts through literature is the only homeschool literature curriculum we will use. We used it as our middle school homeschool curriculum and are now using it for high school too.
If you have a reluctant writer, or you have struggled to find a good fit, we both highly recommend learning language arts through literature.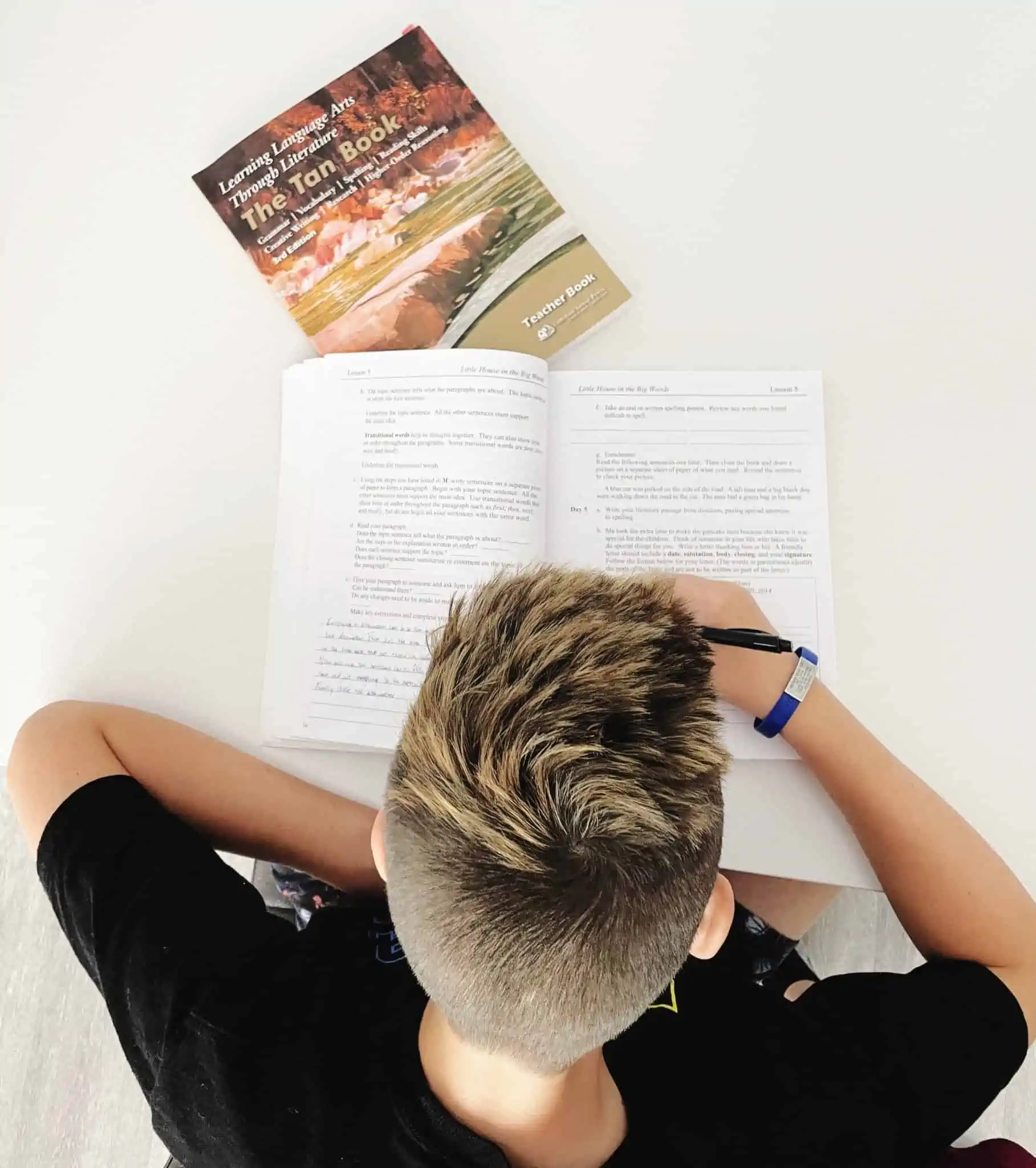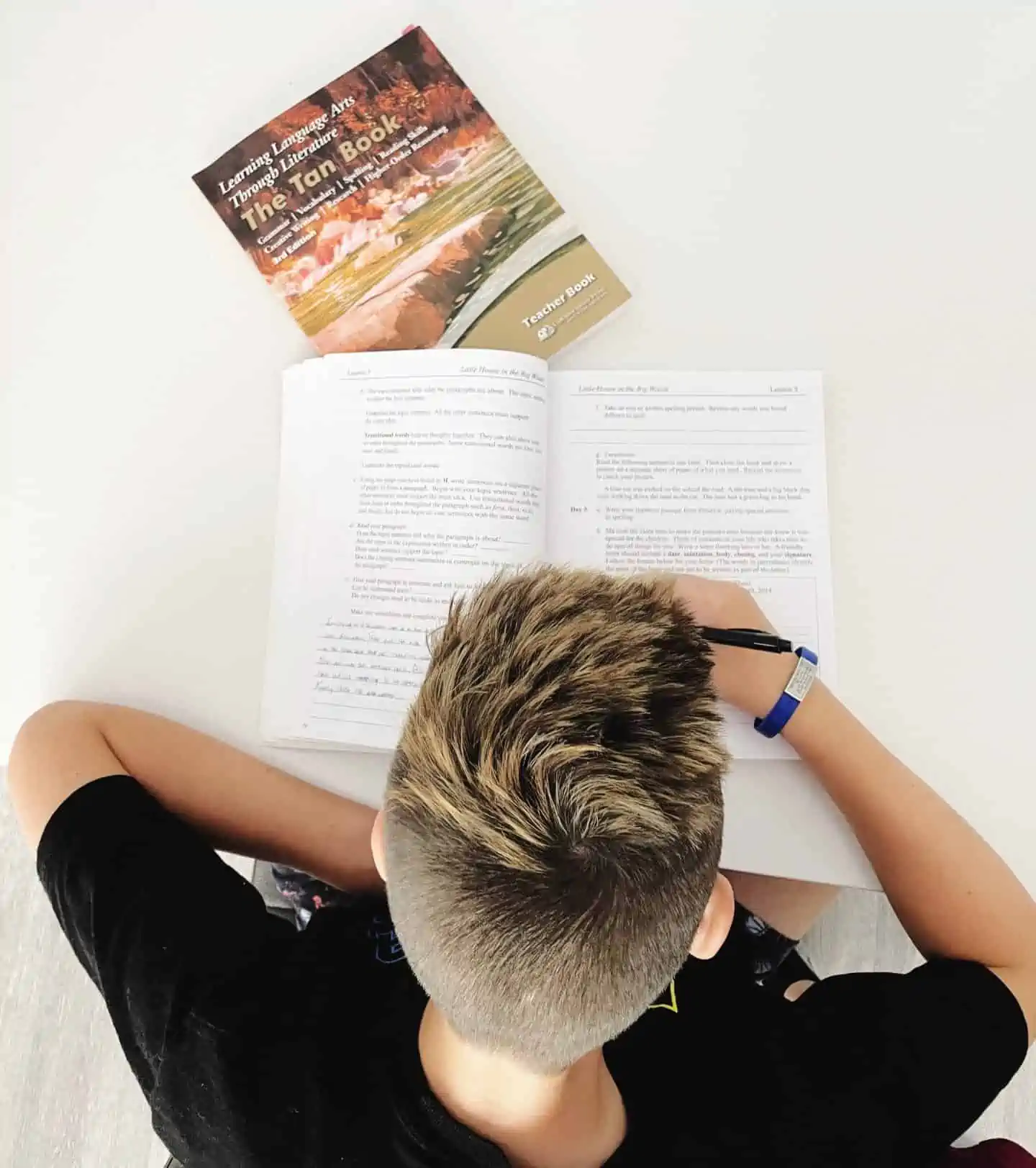 Another reason I absolutely love it is I have not been very well recently, and Freddie has been able to use this curriculum with no help. Normally we study language arts together, but I've been struggling so this week he had to study alone. Do you know what, I actually think he preferred doing it alone than with me!
This is such an added bonus, not just for the weeks when I am not 100%, but all the time. He has been doing more and more independent learning now he is in middle school, but mainly in math. I am so happy I have found a literature curriculum where I don't need to stand over him to get the work done.
We both absolutely love learning language arts through literature from Common Sense Press.
It's super affordable – at only $62 (carry on reading for a 15% discount code)
The books are actually interesting
The quality of the books is excellent – Freddie writes in his student workbook and they still look brand new.
There is no planning! We literally grab the student and teacher textbook and we go. The only advice I would give though is to make sure you have copies of the book studies before you start. We didn't so we just skipped them, and then went back to them. I highly recommend doing them though, as they are really good.
It's actually enjoyable. The book studies in particular were Freddie's favorites. Naming the parts of the ship, doing a crossword puzzle, and seeing the maps definitely made the book come to life.
Learning Language Arts Through Literature is featured in our best homeschool curriculum for high school.
If you are looking for even more homeschool curriculum reviews check out all of the others we have reviewed over the years.
You will also enjoy our periods in English literature timeline printable.
Last Updated on 2 November 2023 by homeschoolof1