13 Free Government Worksheets. What Is the US Government?
Learning about the government is super important and should be done as early as possible. These 13 free government worksheets are perfect for early elementary grades. But can be used as a bit of fun for older grades.
In fact, we are using them in middle school. They are too easy for this age level, but a perfect break from the government curriculum we are currently working on.
This social studies worksheet has the answers included in the sheet so no need for extra resources. But, I will add some of our favorite government resources below.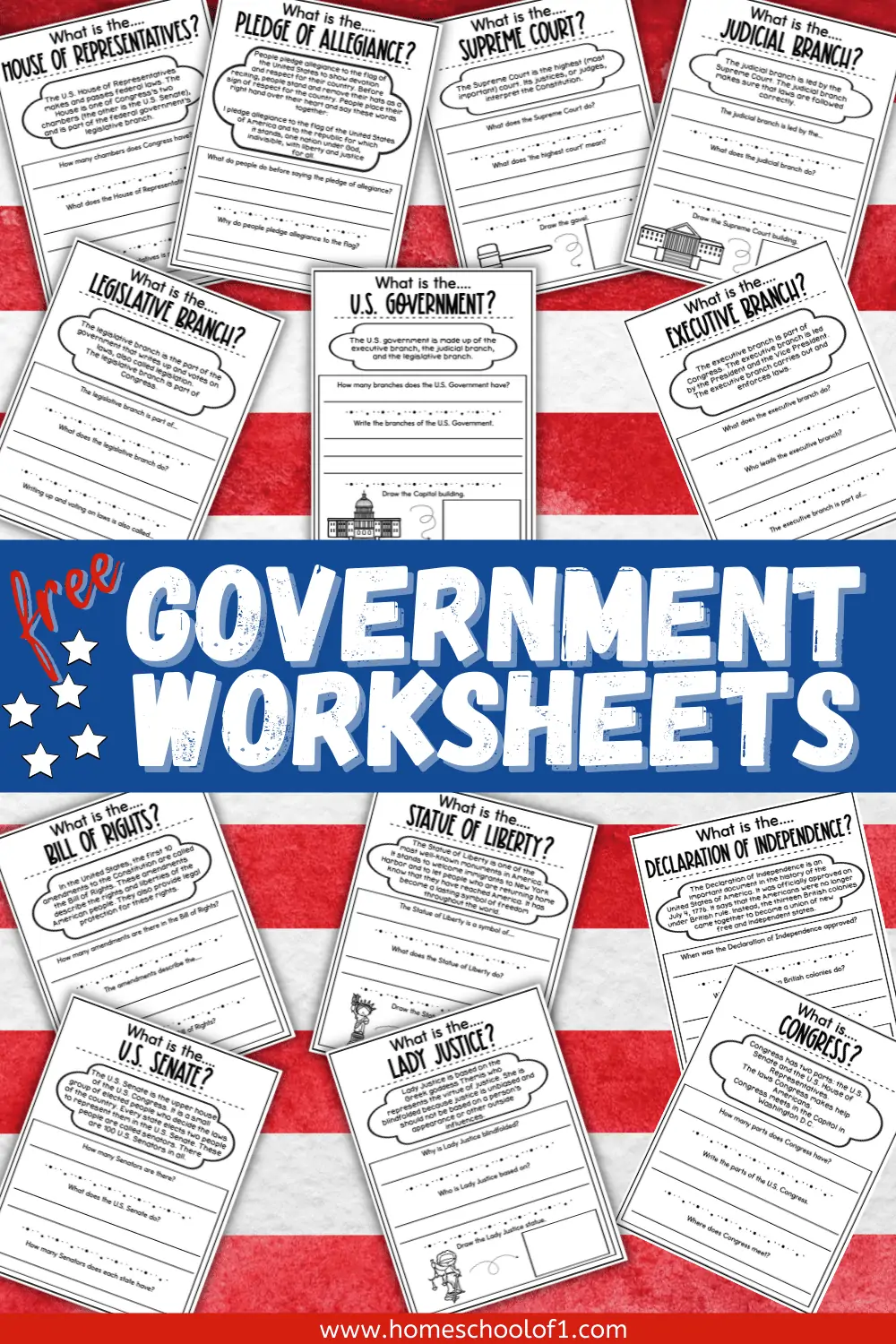 **There may be affiliate links in this post. You can read my full disclosure at the bottom of the page.**
American Government Worksheets
These 13 fun government worksheets include the following that you can print out for free.
What is..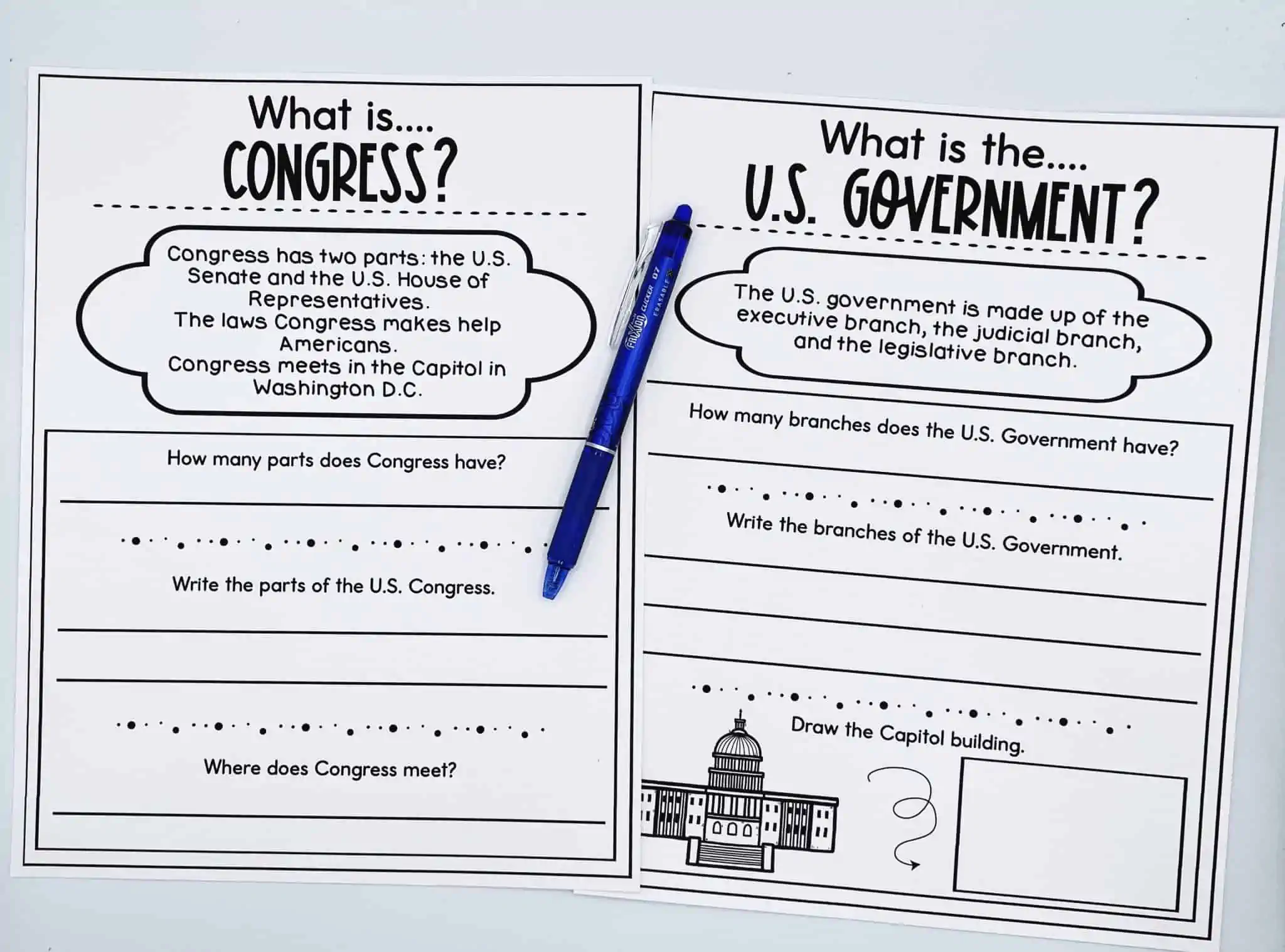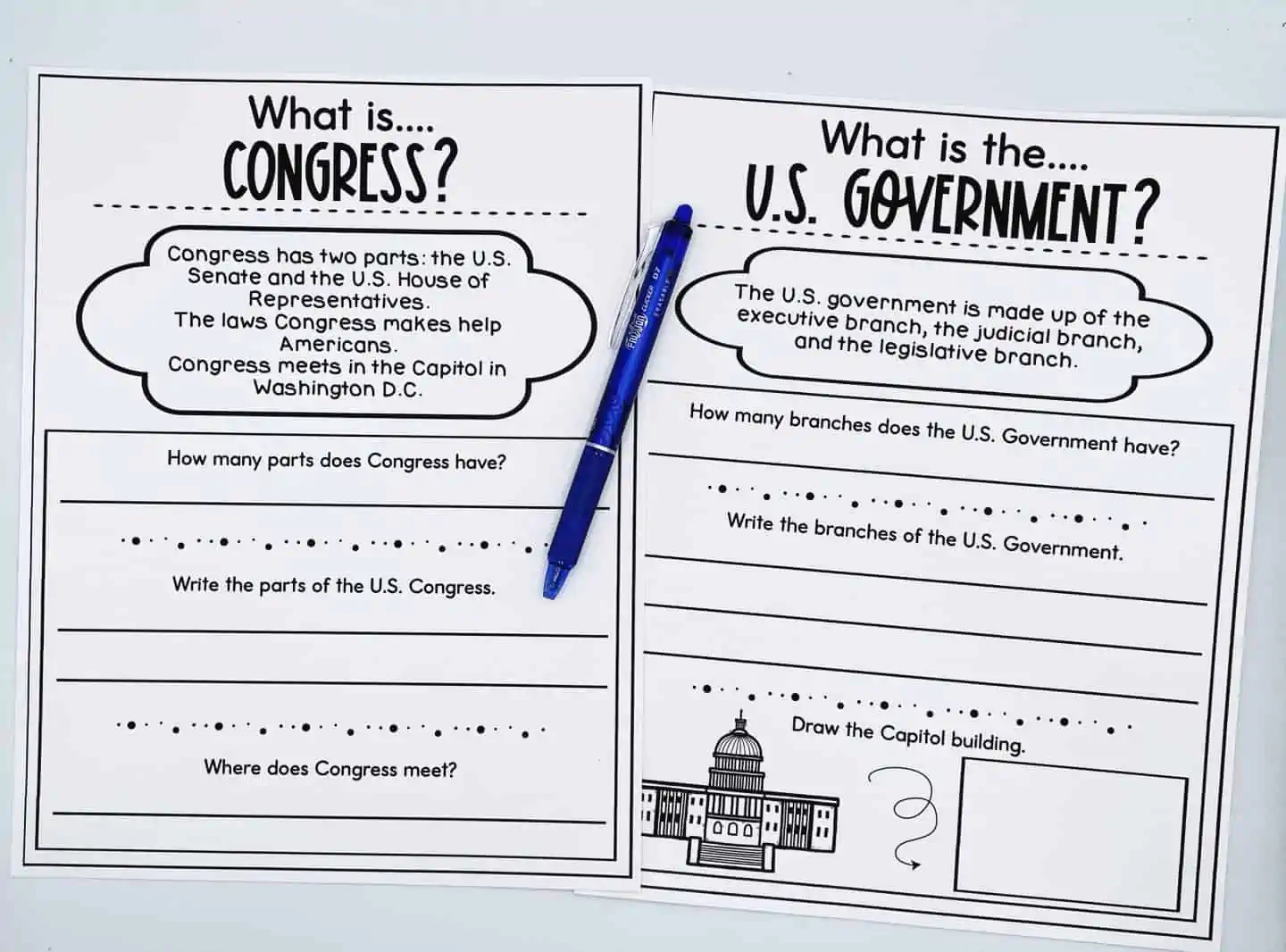 Executive Branch
Judicial Branch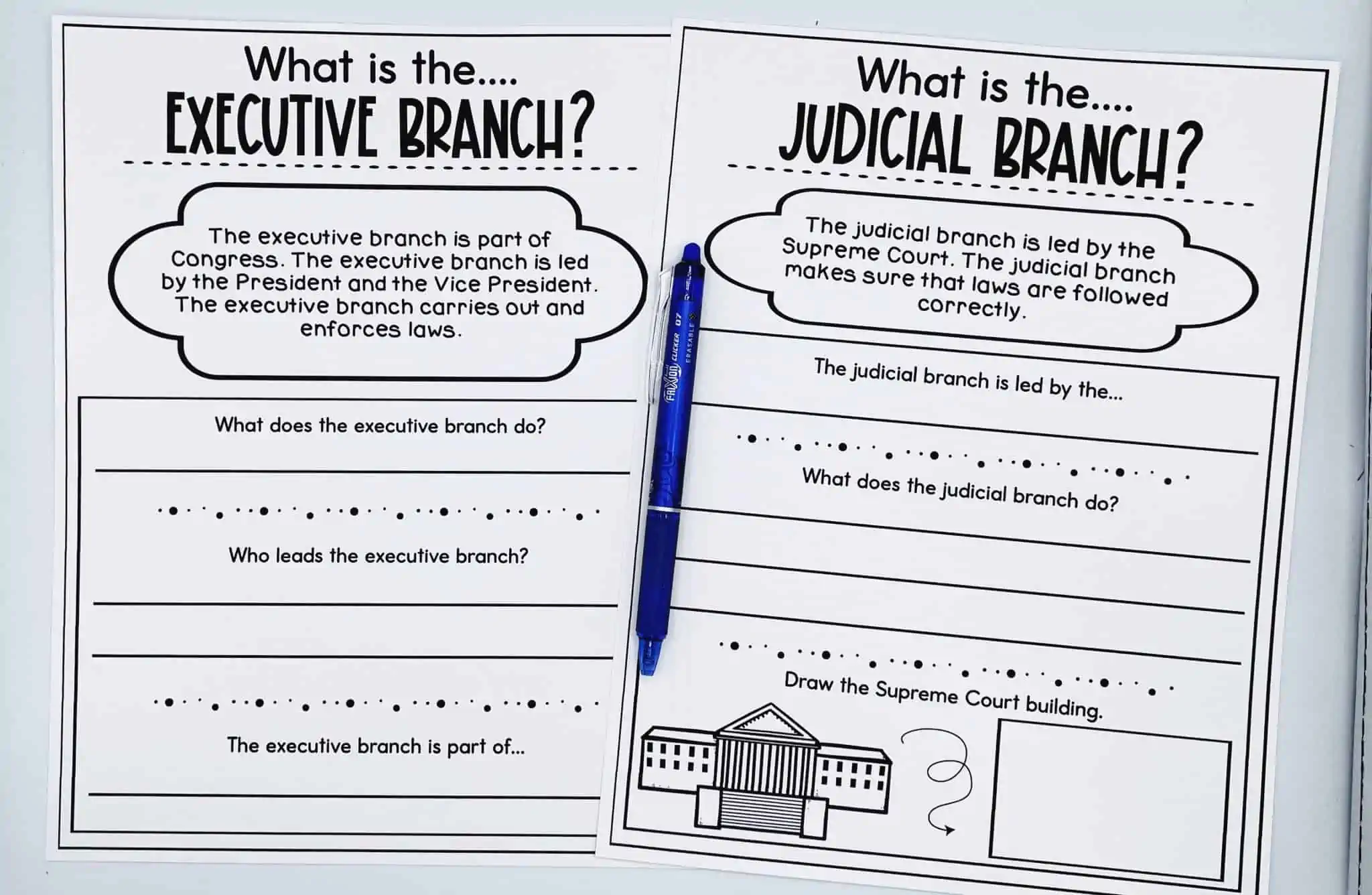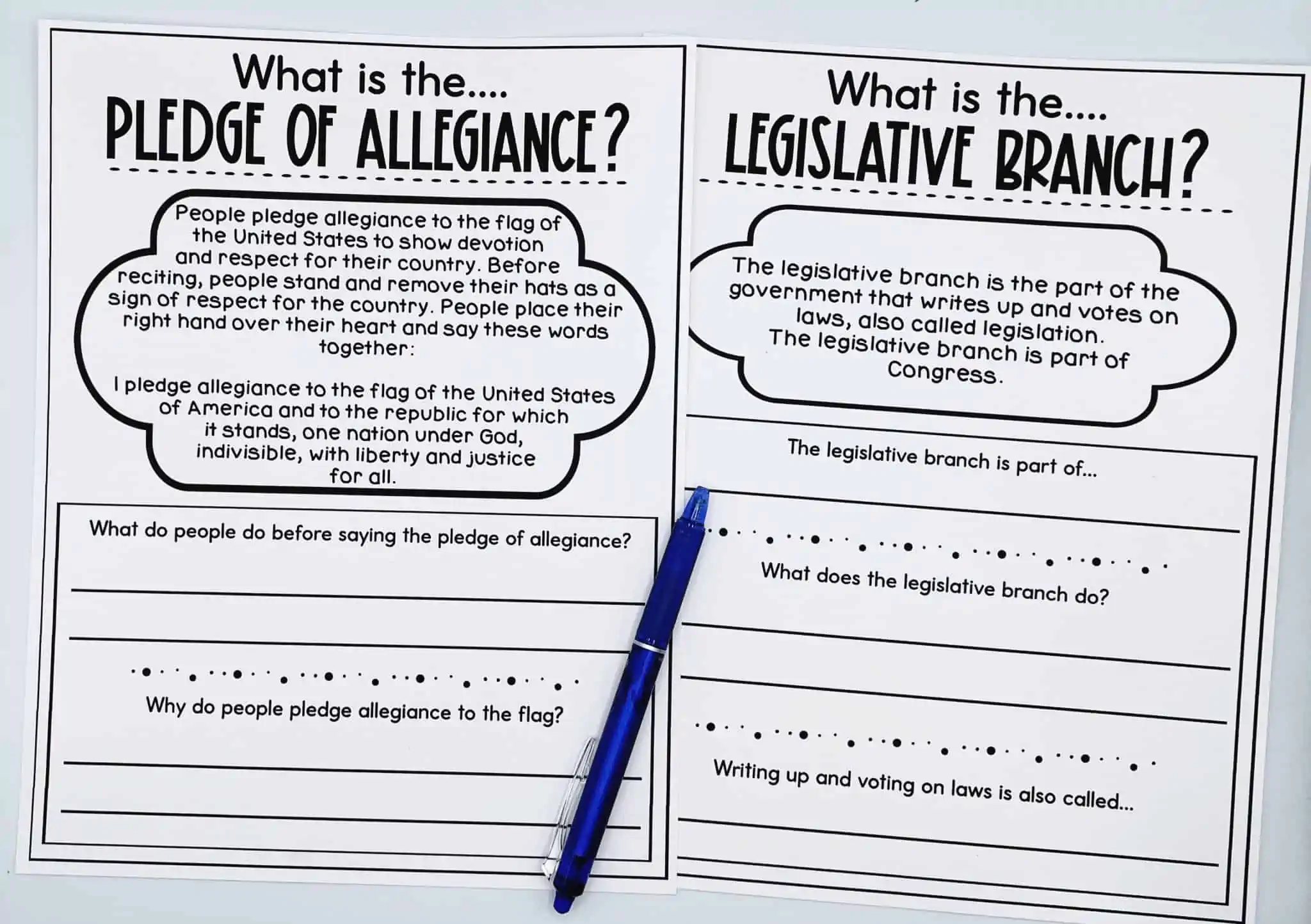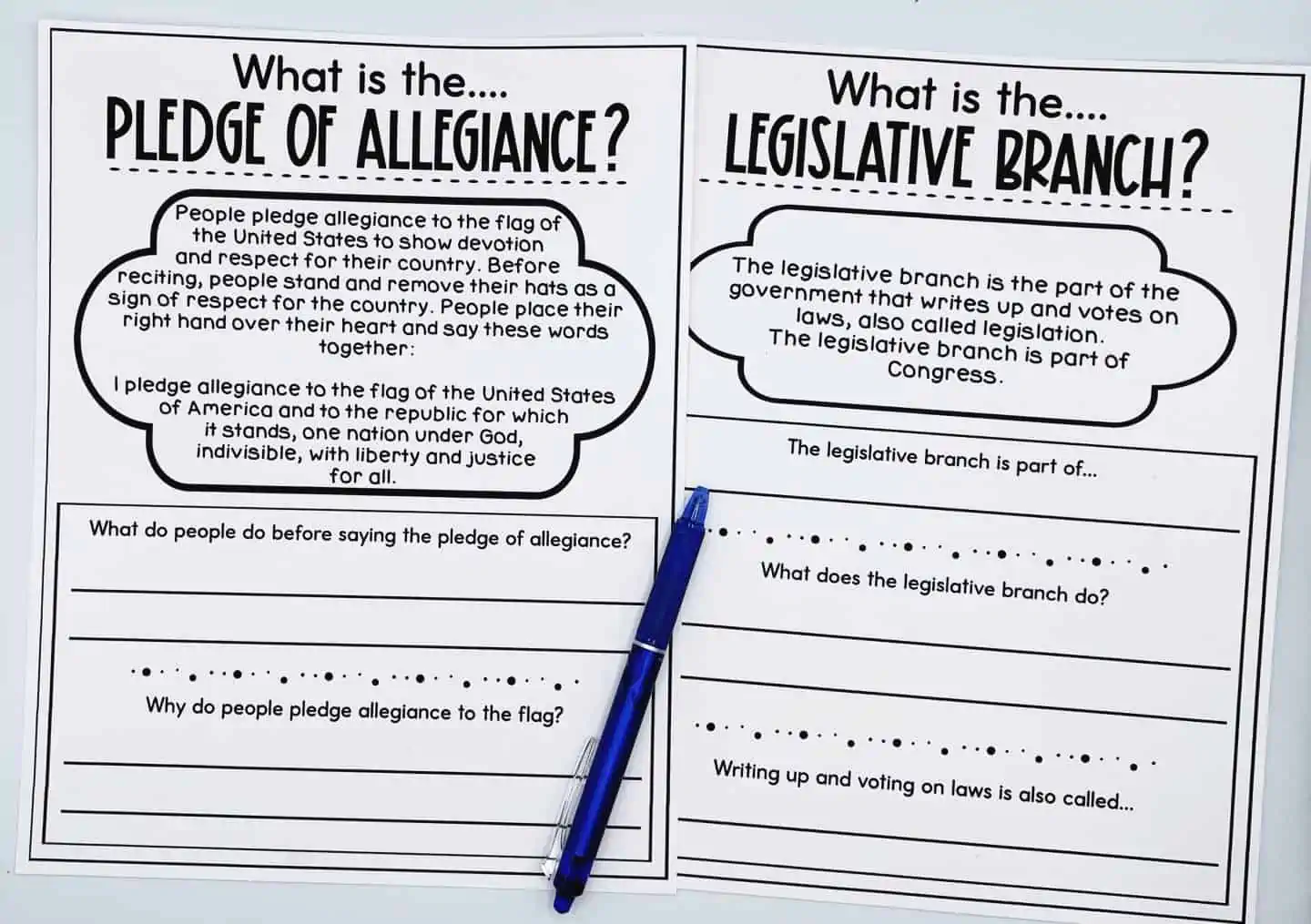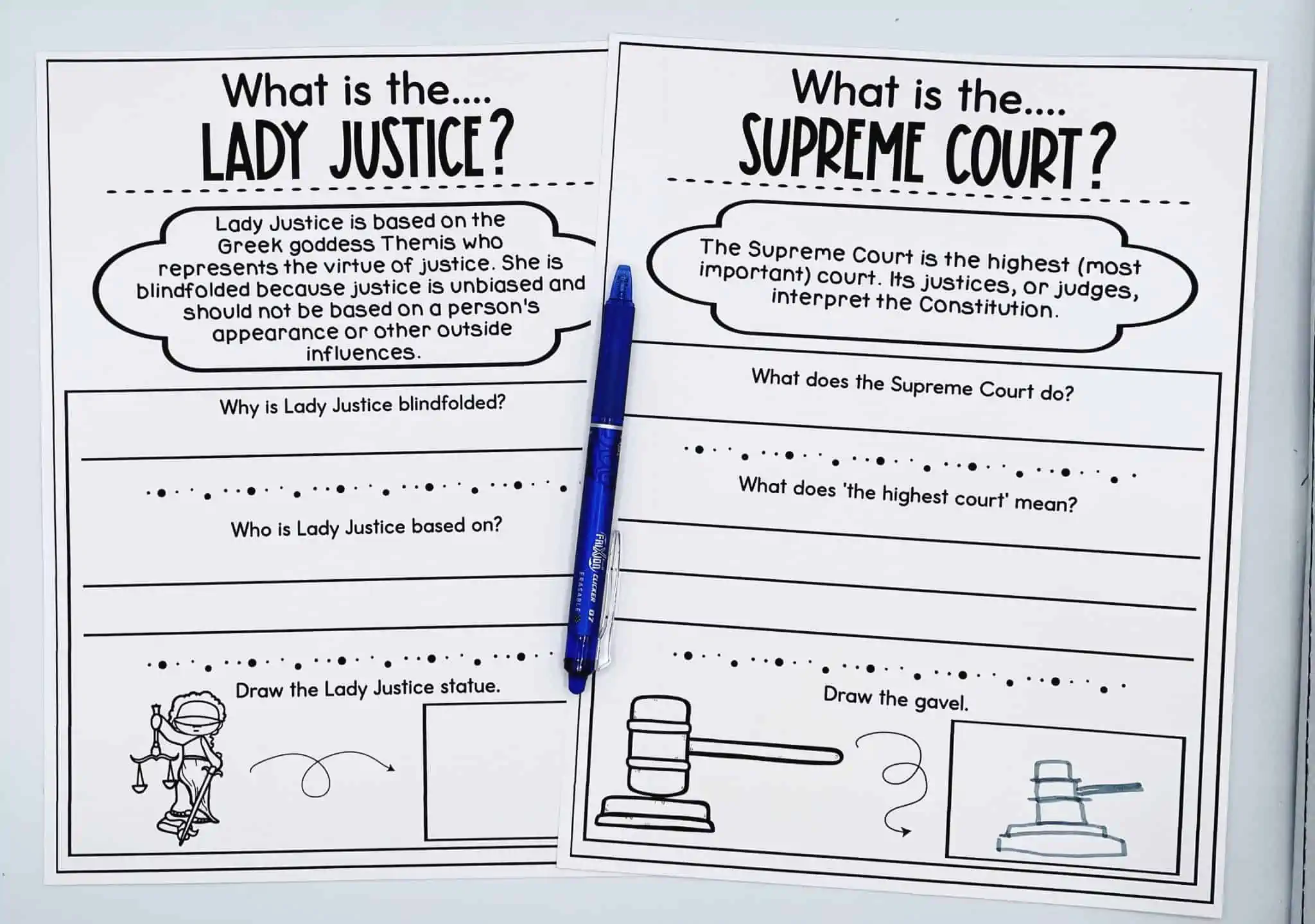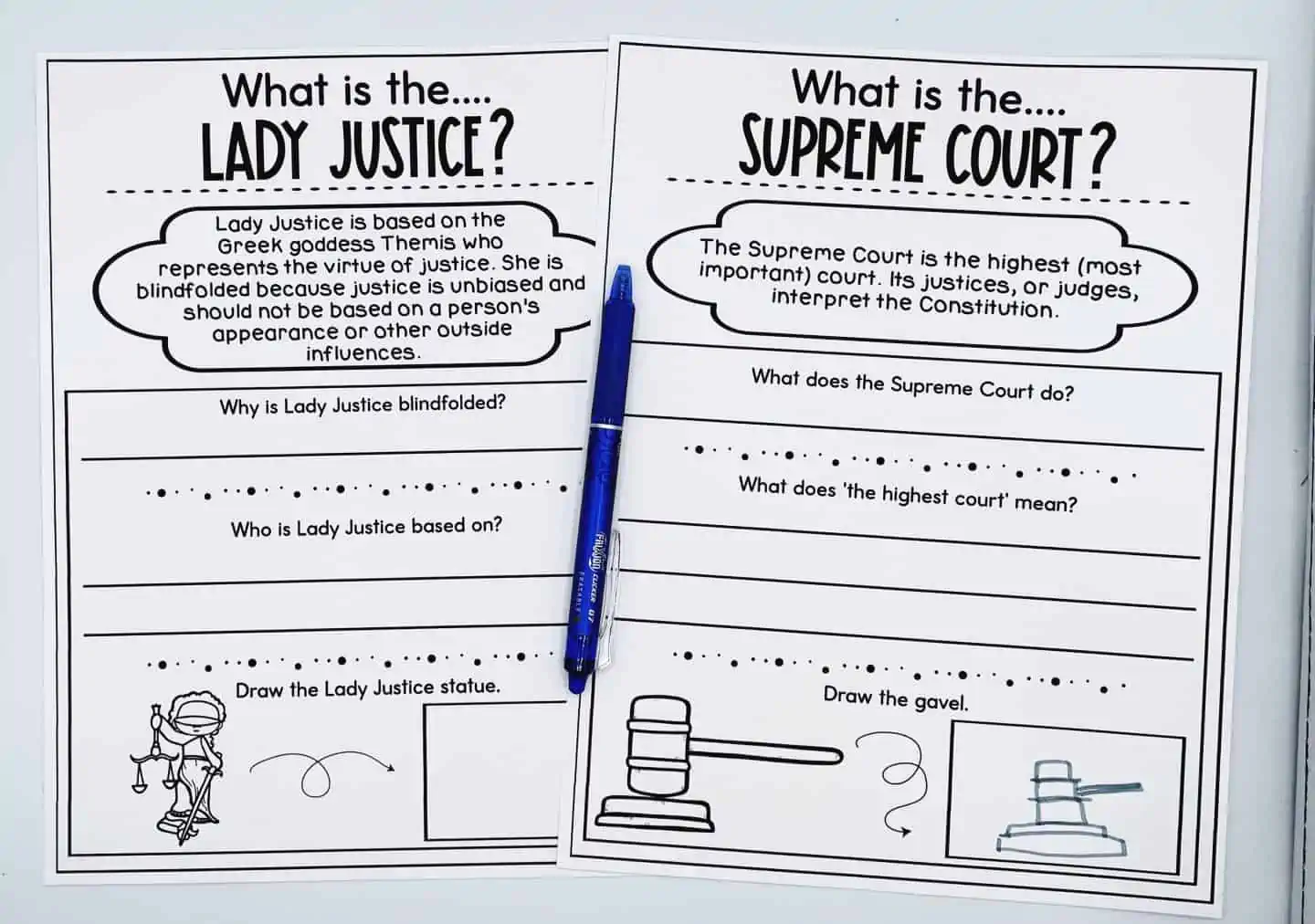 House of Representatives
Senate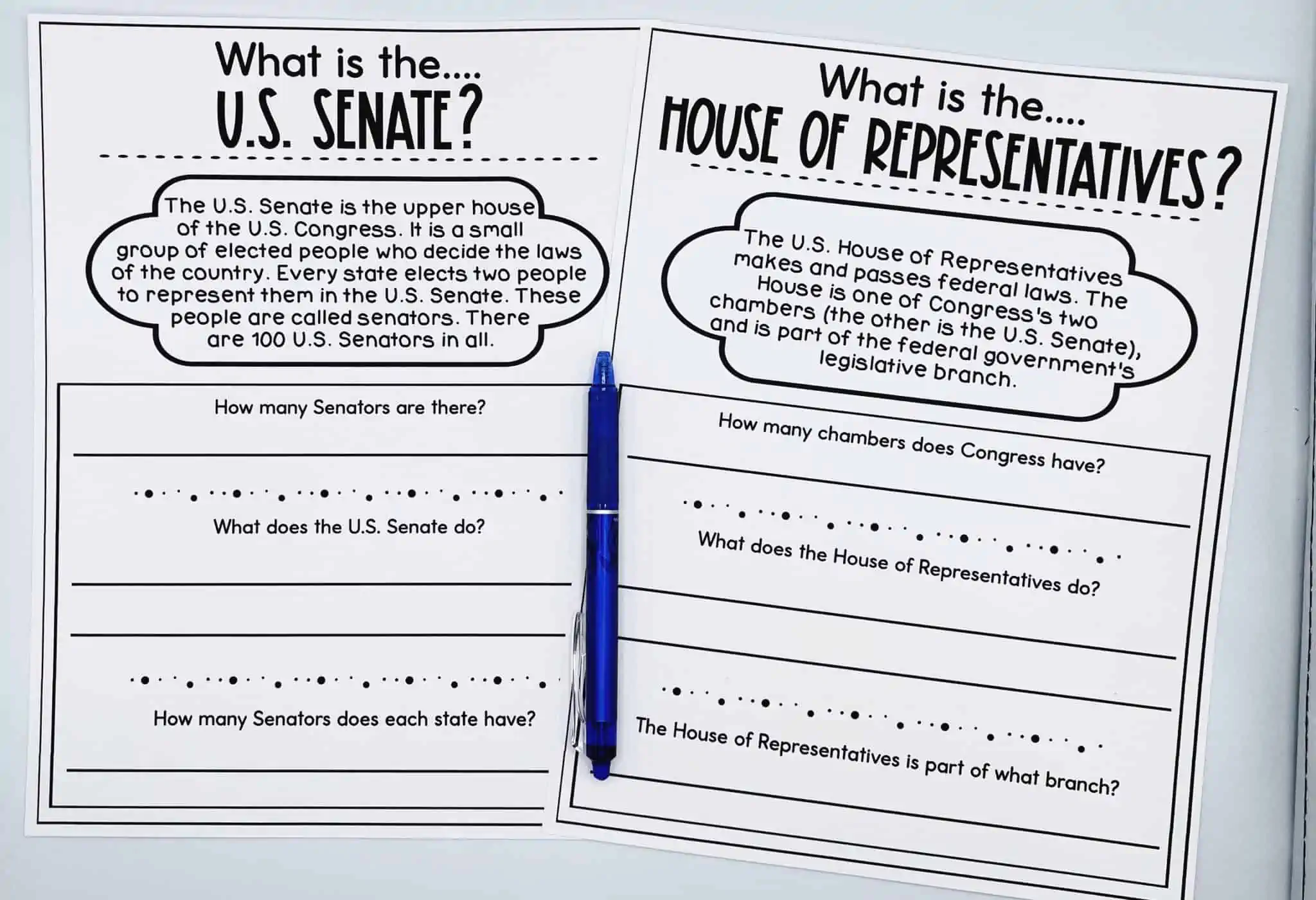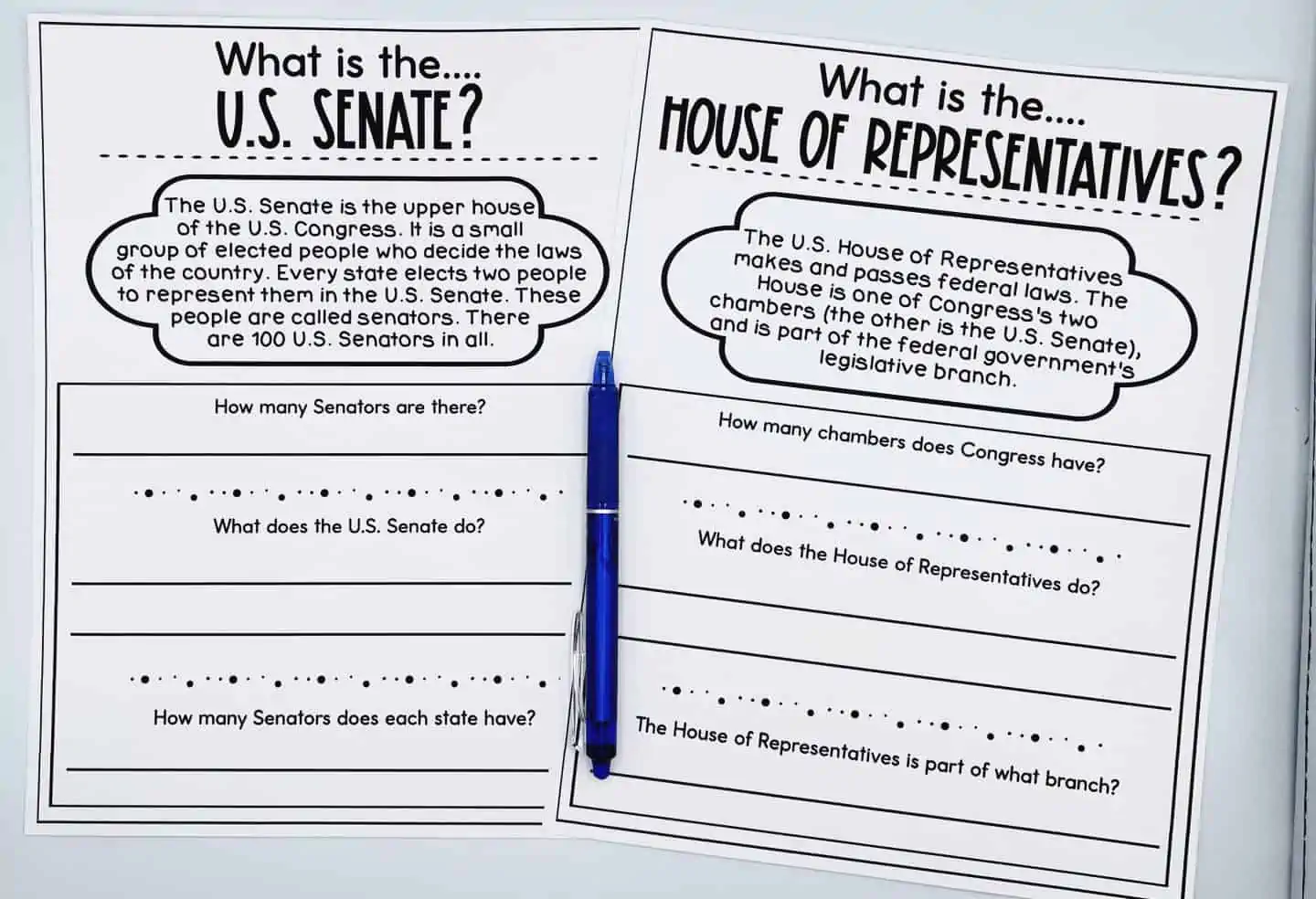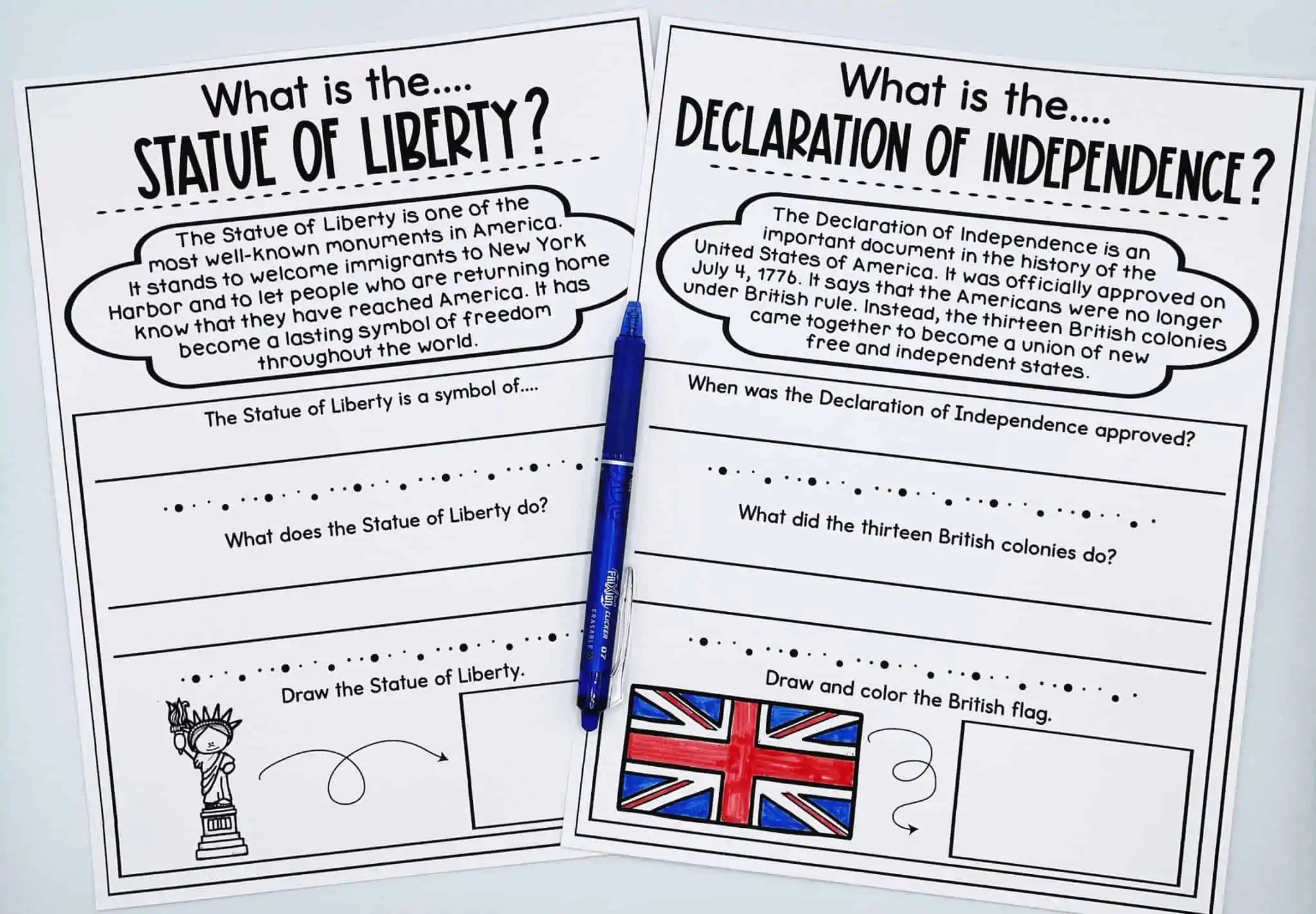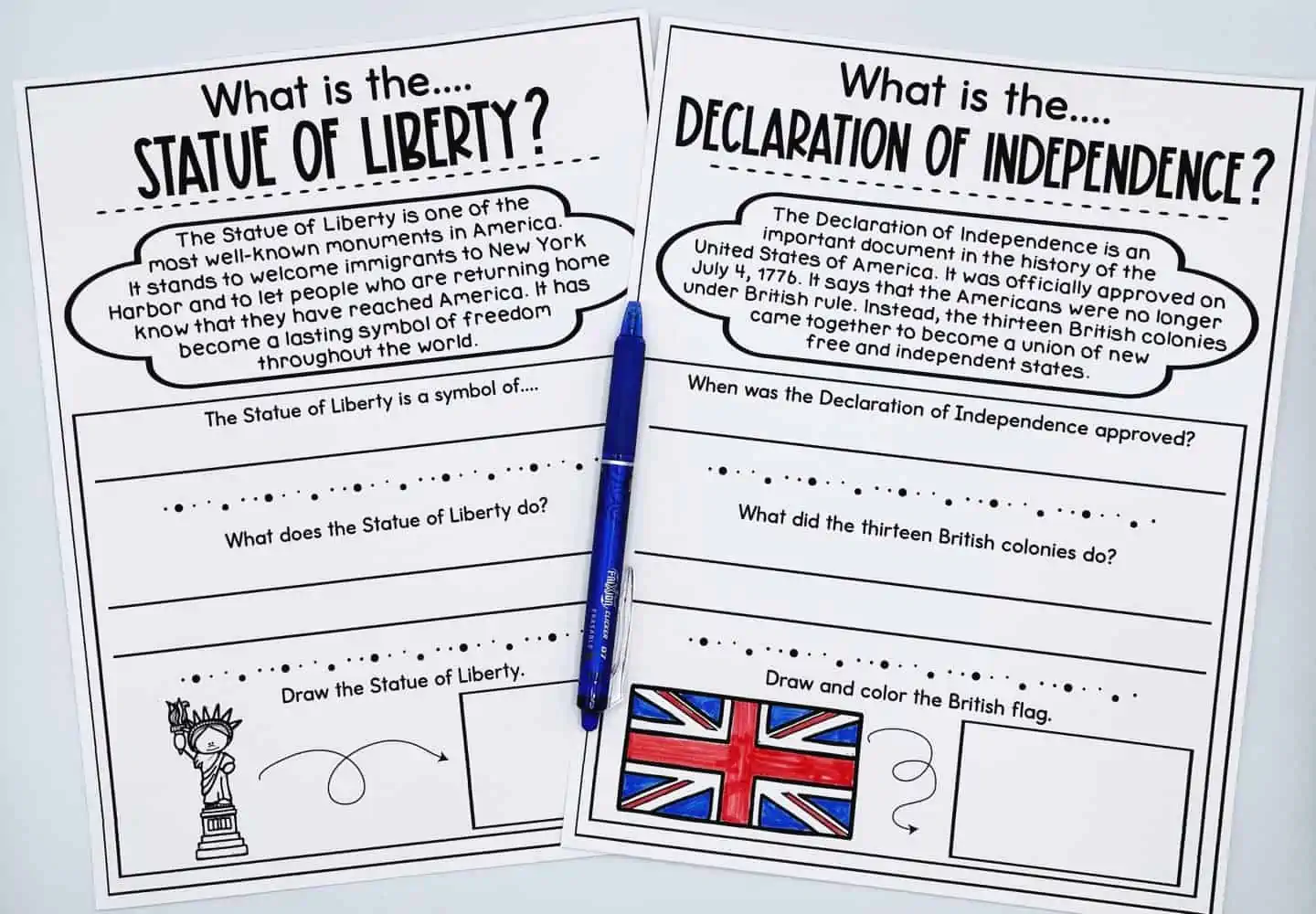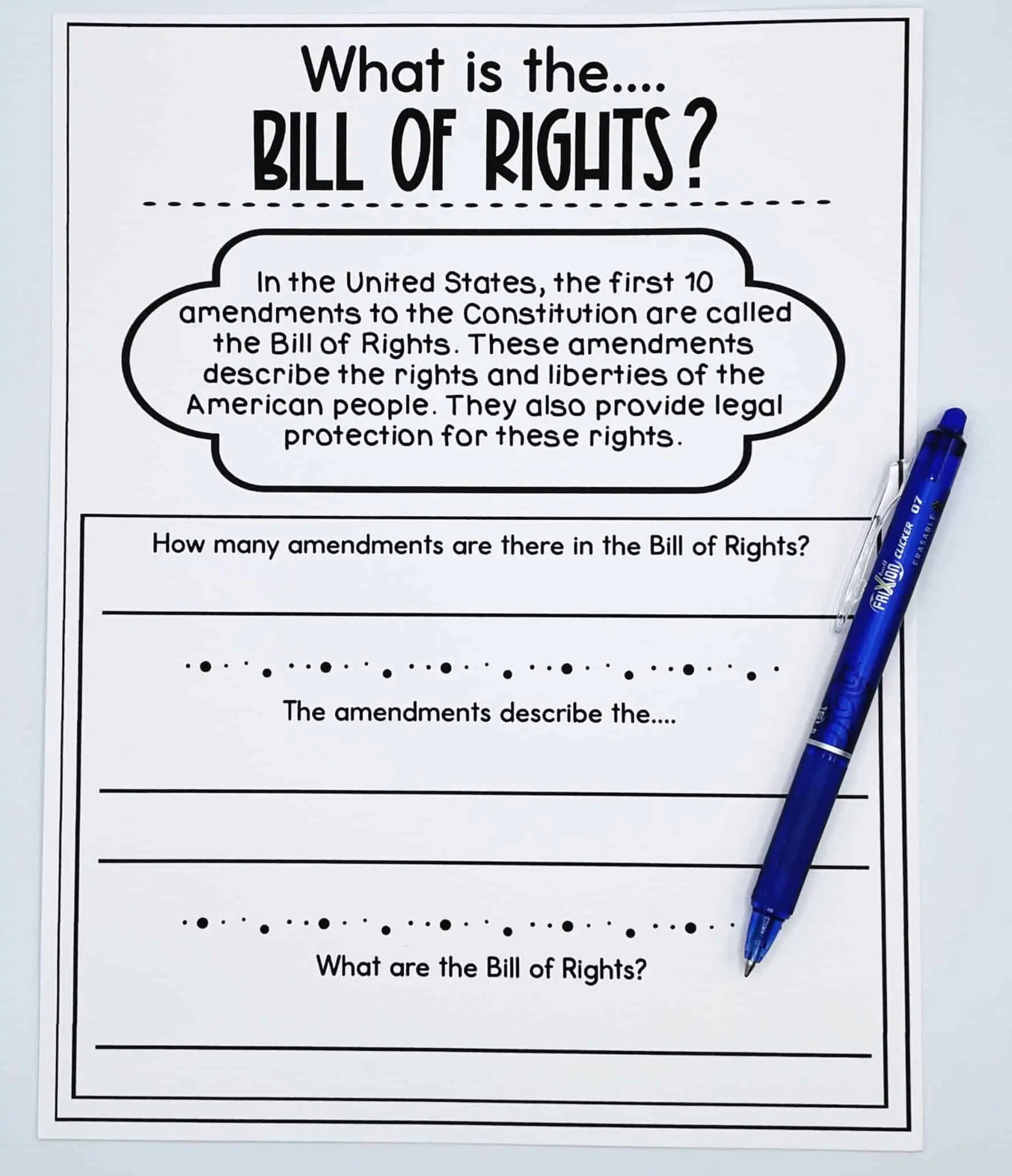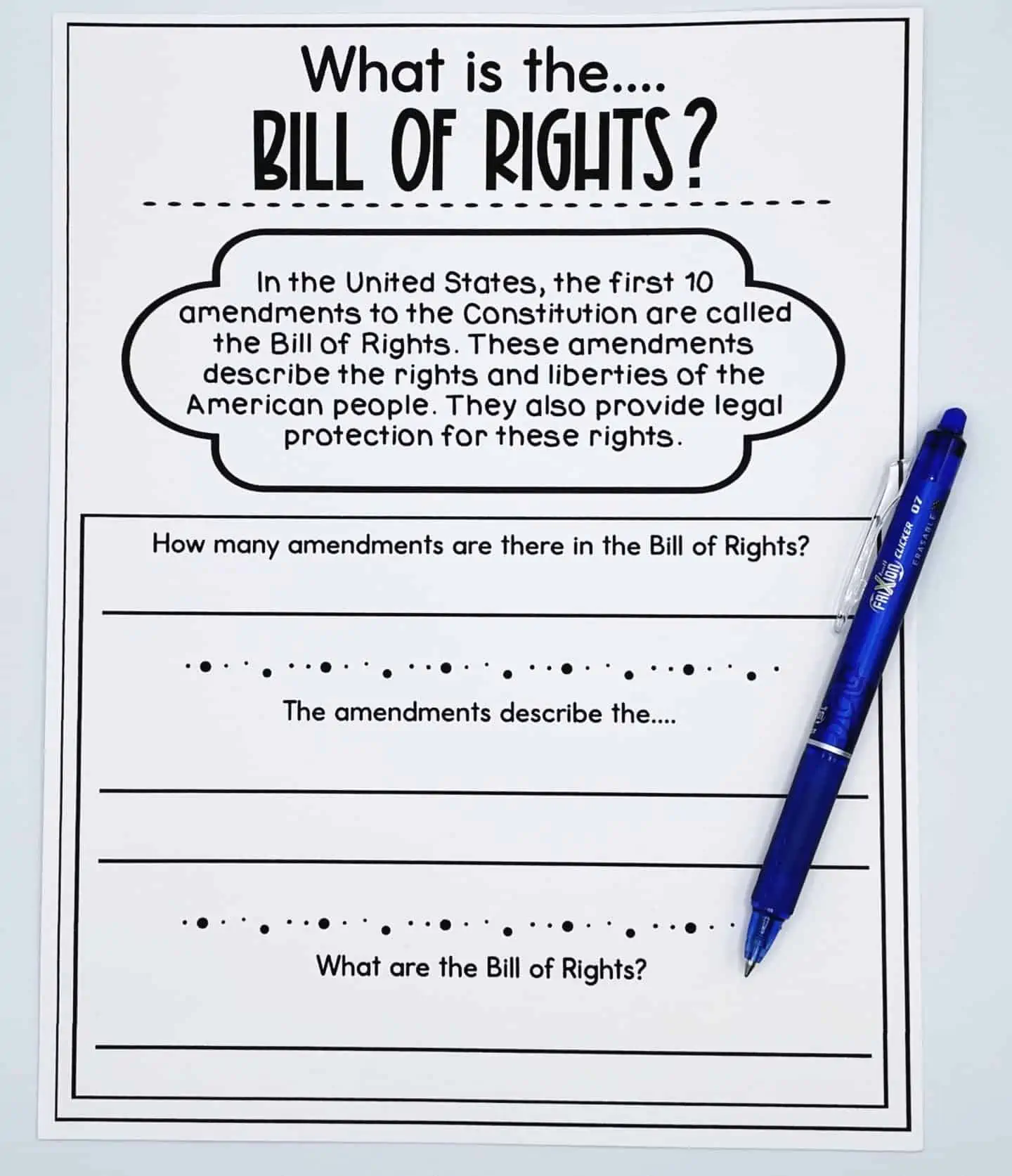 If you enjoy this worksheet, you will also love these FREE Presidents Day coloring pages. Have fun learning all about the current and previous Presidents.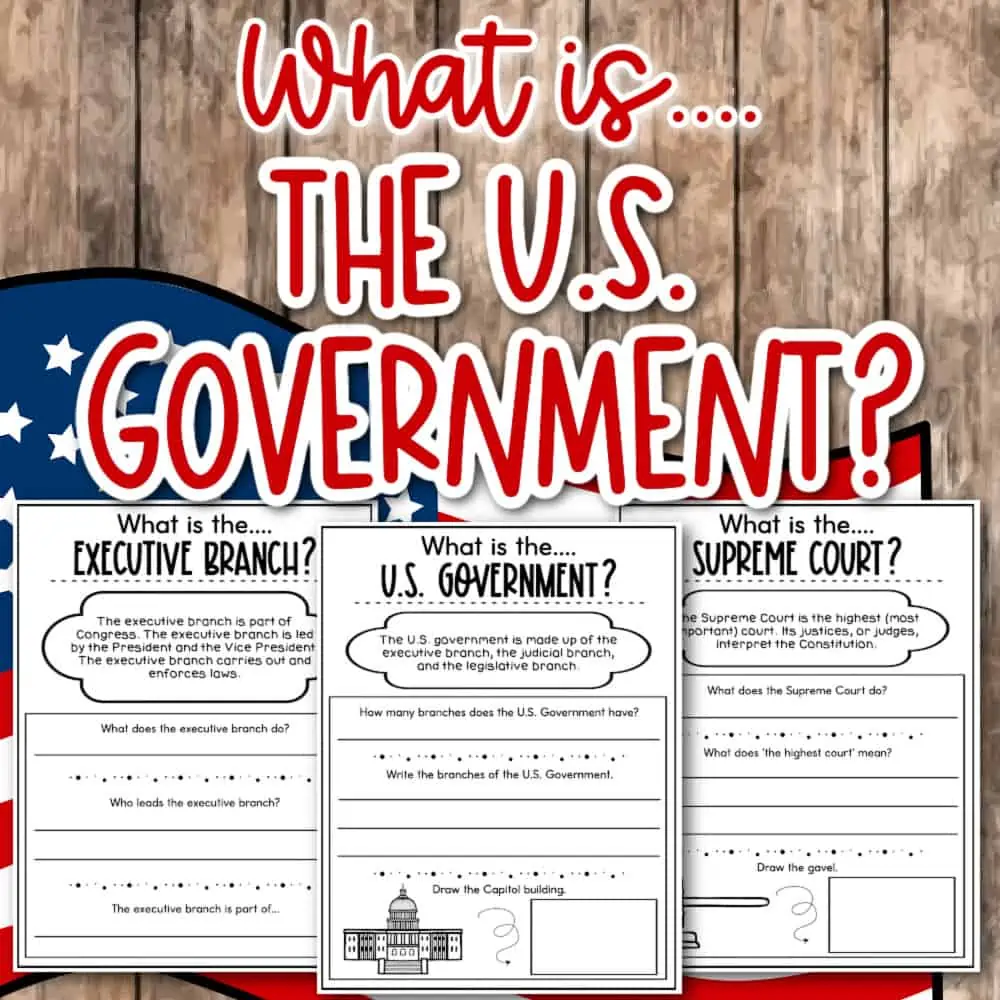 United States Government Resources for Kids
If you are looking for upper elementary and middle school grades check out our homeschool civics curriculum resources.
Here are our favorite government books and resources that work well along with these free government worksheets.
Government Worksheets
For a small fee, you can download all of our government worksheets. There are 136 pages included in this download including:
The Constitution (10 pages)
History of the Flag (12 pages)
Supreme Court (15 pages)
Statue of Liberty (8 pages)
Franklin D. Roosevelt (10 pages)
Abraham Lincoln (11 pages)
Pledge of Allegiance (6 pages)
Founding Fathers (9 pages)
Thomas Jefferson (5 pages)
Government Worksheets (13 pages)
Bill of Rights (10 pages)
George Washington (13 pages)
Benjamin Franklin (4 pages)
Declaration of Independence (10 pages)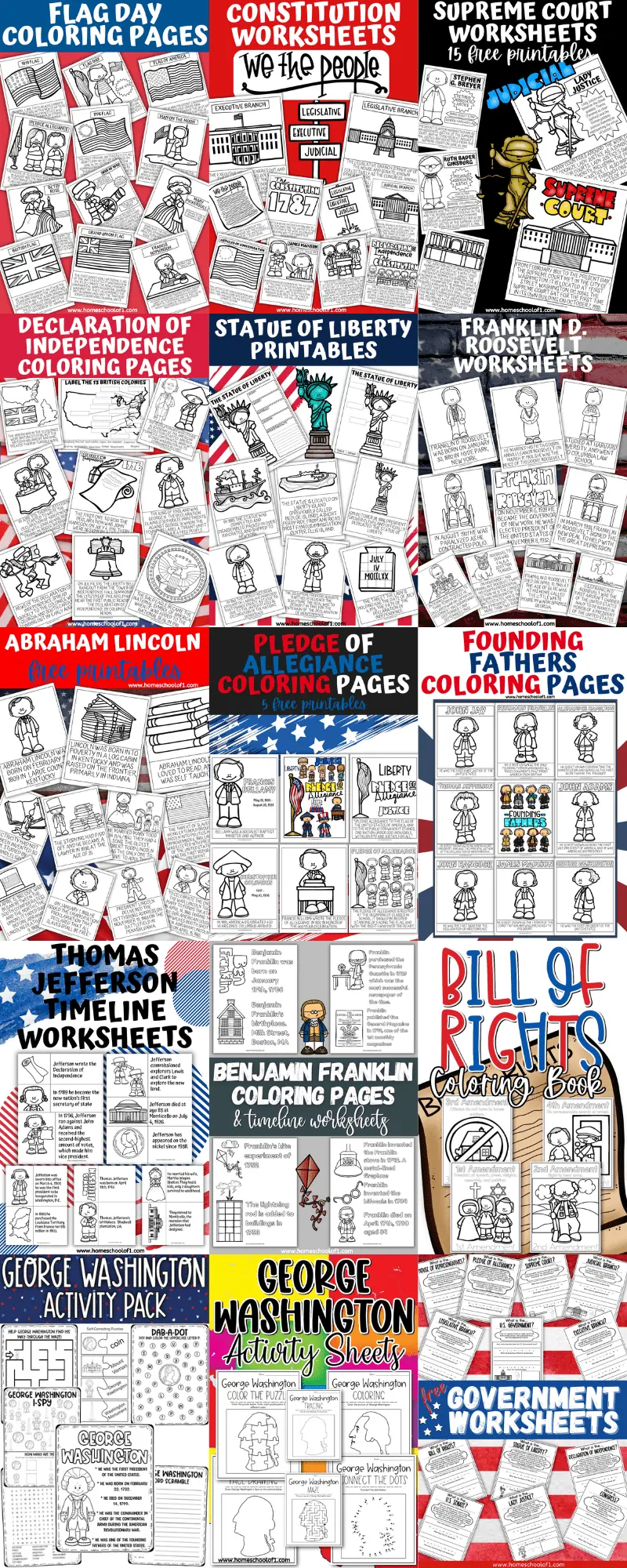 Download the free printable US Government Worksheets
Make sure you choose the correct paper size and click on the shrink to fit button. All of our free printables for kids work better when printed on cardstock (this is the one we use and love.)
Last Updated on 1 June 2023 by homeschoolof1