21 Fun Grandparents Day Activities
Looking for exciting Grandparents Day activities to celebrate with your loved ones?
From family picnics and dance parties to crafting and board game marathons, there's something for everyone to enjoy.
You can also add a personal touch with Grandparents Day printables like family tree projects and all about my grandparent's interviews, making the day even more special and memorable.
Gather your family and get ready to create lasting memories and show your appreciation for your beloved grandparents on this wonderful occasion.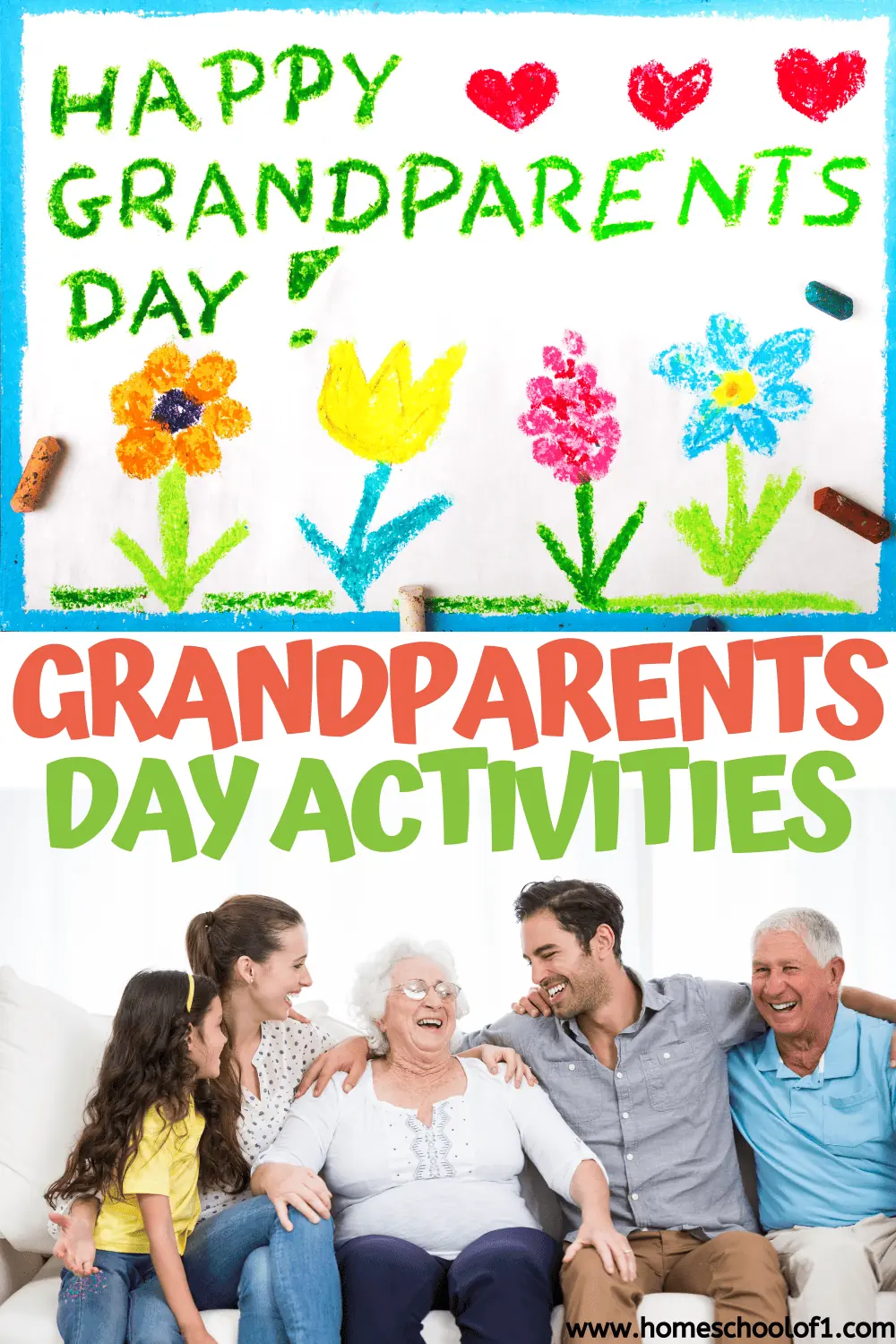 **There may be affiliate links in this post. You can read my full disclosure at the bottom of the page.**
When is Grandparents Day?
National Grandparents Day is typically celebrated on the first Sunday after Labor Day in the United States. For 2023, it falls on September 10th.
What is Grandparent's Day?
Grandparents Day is a holiday dedicated to honoring and celebrating grandparents and the significant role they play in our lives.
The day serves as an opportunity to show appreciation, love, and respect to grandparents and to acknowledge the wisdom, experience, and guidance they offer to younger generations.
The idea for Grandparents Day originated in the United States in the early 1970s. It was officially recognized as a national holiday by President Jimmy Carter in 1978.
Since then, many countries around the world have adopted the observance of Grandparents Day on different dates.
Grandparents' Day
Children are the Rainbow of Life. Grandchildren are the Pot of Gold, Engraved Natural Wood Photo Frame Fits 5×7 Horizontal Grandparents Picture Frames Gifts, Mothers Day Gift, Grandma, Grandpa, Mimi
Big Dot of Happiness Happy Grandparents Day – Yard Sign and Outdoor Lawn Decorations – Grandma & Grandpa Party Yard Signs – Set of 8
Grandma & Grandpa You Are Loved, Engraved Black Metal Photo Frame 4 by 6 Horizontal
Grandparents Day! (Step into Reading)
Mothers Day Gifts for Grandma Grandpa from Granddaughter Grandson – Grandkids Picture Frame for Grandmother Grandfather Grandparent for Mothers Day Fathers Day Grandparents Day Birthday Thanksgiving
Why Celebrate Grandparents Day?
We should celebrate Grandparents Day for several reasons:
Grandparents often contribute a great deal to the lives of their grandchildren and the entire family. Celebrating this day allows us to express our gratitude and thankfulness for their love and support.
Grandparents play a crucial role in creating and maintaining strong family bonds. Celebrating this day helps foster a sense of togetherness and connection among family members.
Grandparents possess a wealth of wisdom and life experience. Celebrating Grandparents Day provides an opportunity for younger generations to learn from their elders and gain valuable insights.
Grandparents offer unconditional love and affection to their grandchildren. Taking the time to celebrate them allows us to reciprocate that love and show how much they mean to us.
Grandparents often carry family traditions and cultural heritage. By celebrating this day, we can honor and preserve those traditions for future generations.
Grandparents Day promotes intergenerational understanding and empathy, allowing different age groups to bridge the generation gap and learn from each other.
Celebrating Grandparents Day provides an opportunity for families to create lasting memories through various activities and gatherings.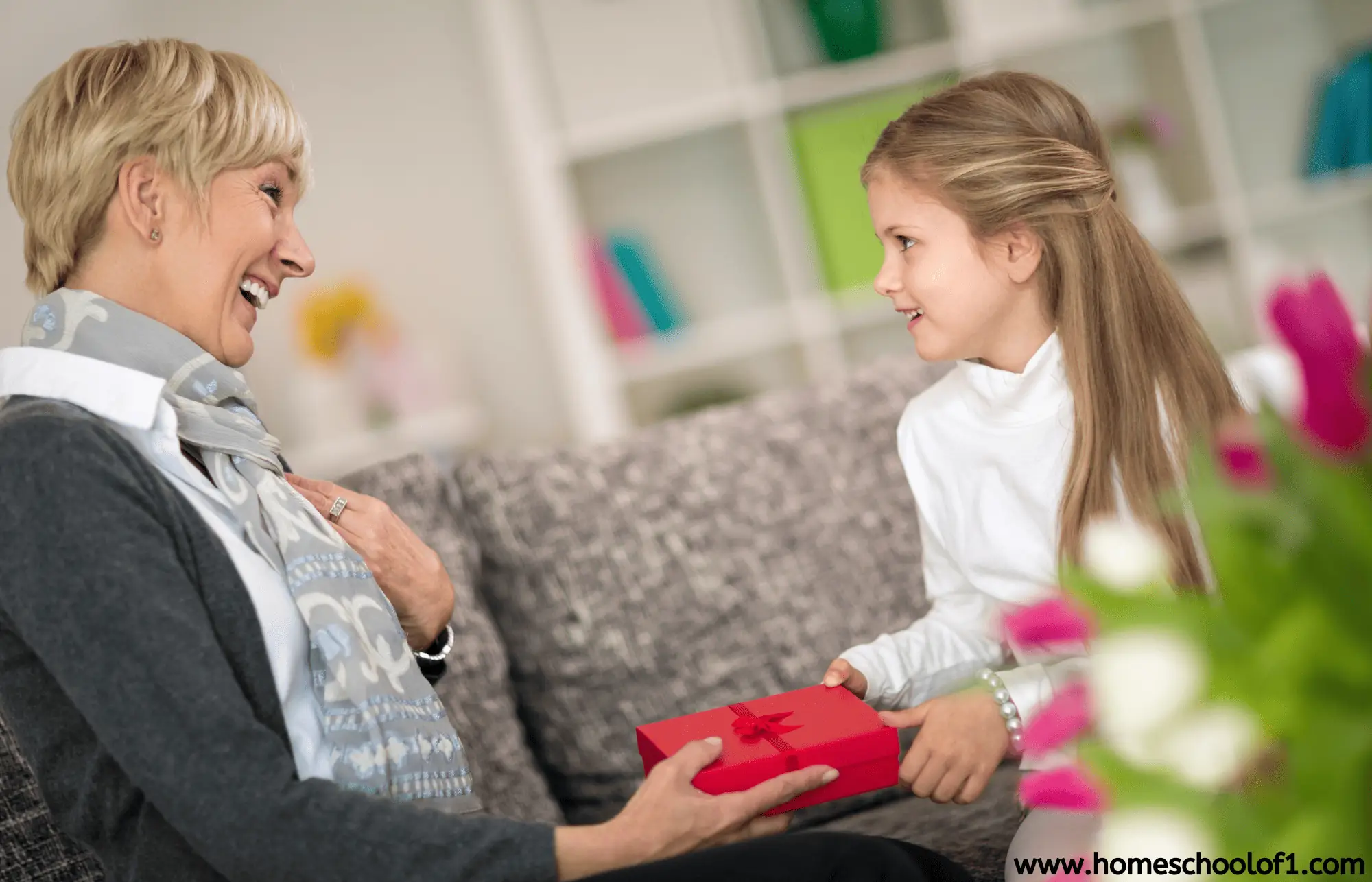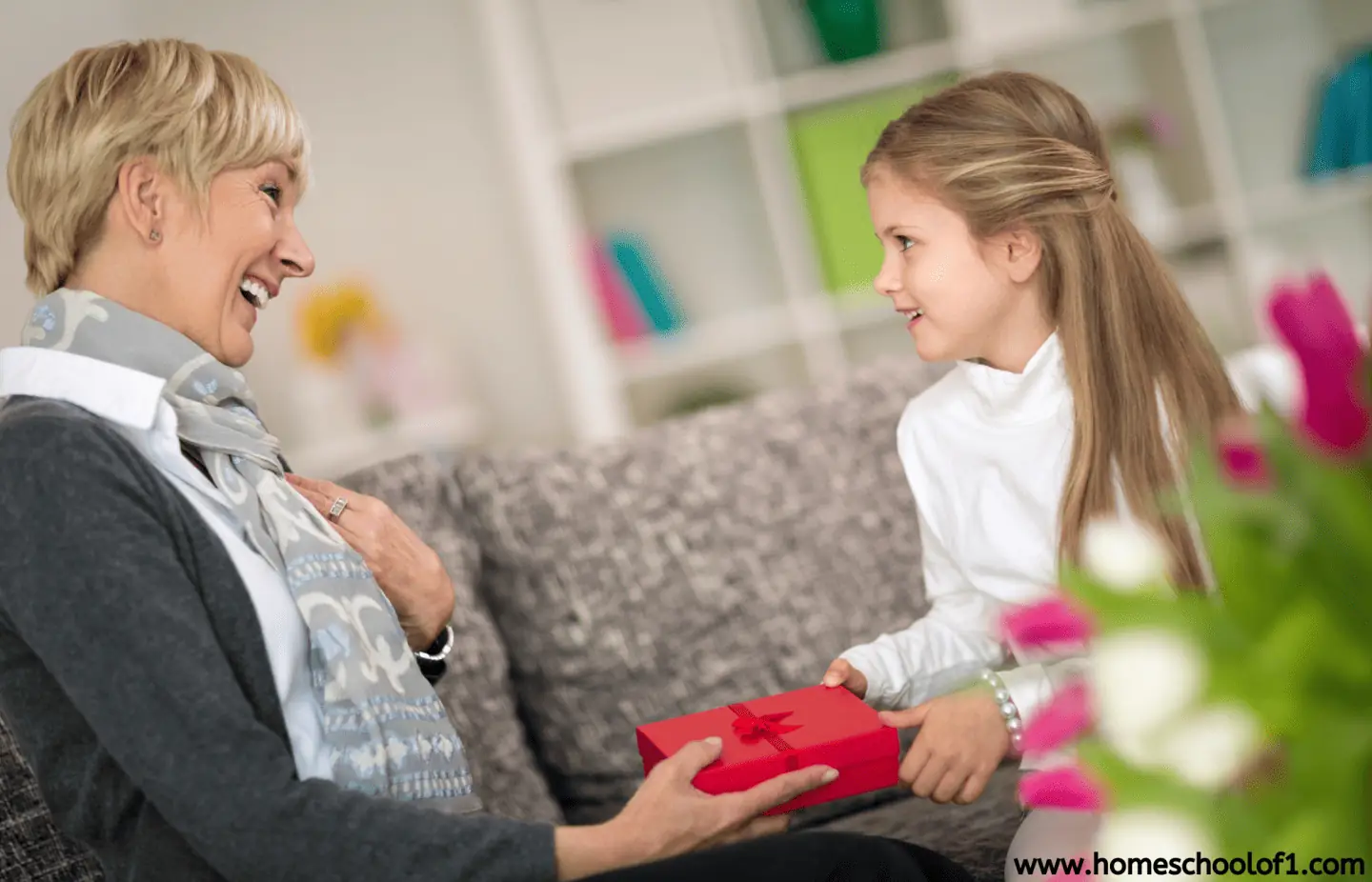 What can we do on Grandparents Day?
Looking to make this Grandparents Day truly special? Check out these fantastic Grandparents Day ideas to celebrate with your beloved grandparents.
Gather the family and let the celebrations begin! Happy Grandparents Day!
Family Picnic
Organize a picnic in the park or your backyard, and let grandparents enjoy quality time with the family.
Pack some sandwiches, snacks, and a cozy blanket, and head to the nearest park for a relaxing day of fun under the sun, surrounded by greenery.
Memory Lane
Create a photo album or scrapbook of cherished memories with grandparents.
Gather old photographs, ticket stubs, and mementos, and assemble them into a fantastic scrapbook that will take everyone on a nostalgic trip down memory lane.
Grandparents Day Crafts
Have a crafting session where kids and grandparents can make art together.
Get your creative juices flowing with artsy supplies like colorful papers, glue, and glitter, and enjoy a fantastic afternoon of making personalized masterpieces with the grandparents.
Family Baking
Spend the day baking cookies or cakes with your grandparents.
Don your aprons, preheat the oven, and whip up batches of grandma's famous chocolate chip cookies or grandpa's family recipe, and savor the delicious results together.
Storytelling
Have grandparents share their favorite stories from their childhood or past experiences.
Settle in with some warm cups of tea, and let the grandparents transport you to their bygone days with enchanting tales of their childhood adventures and amusing anecdotes.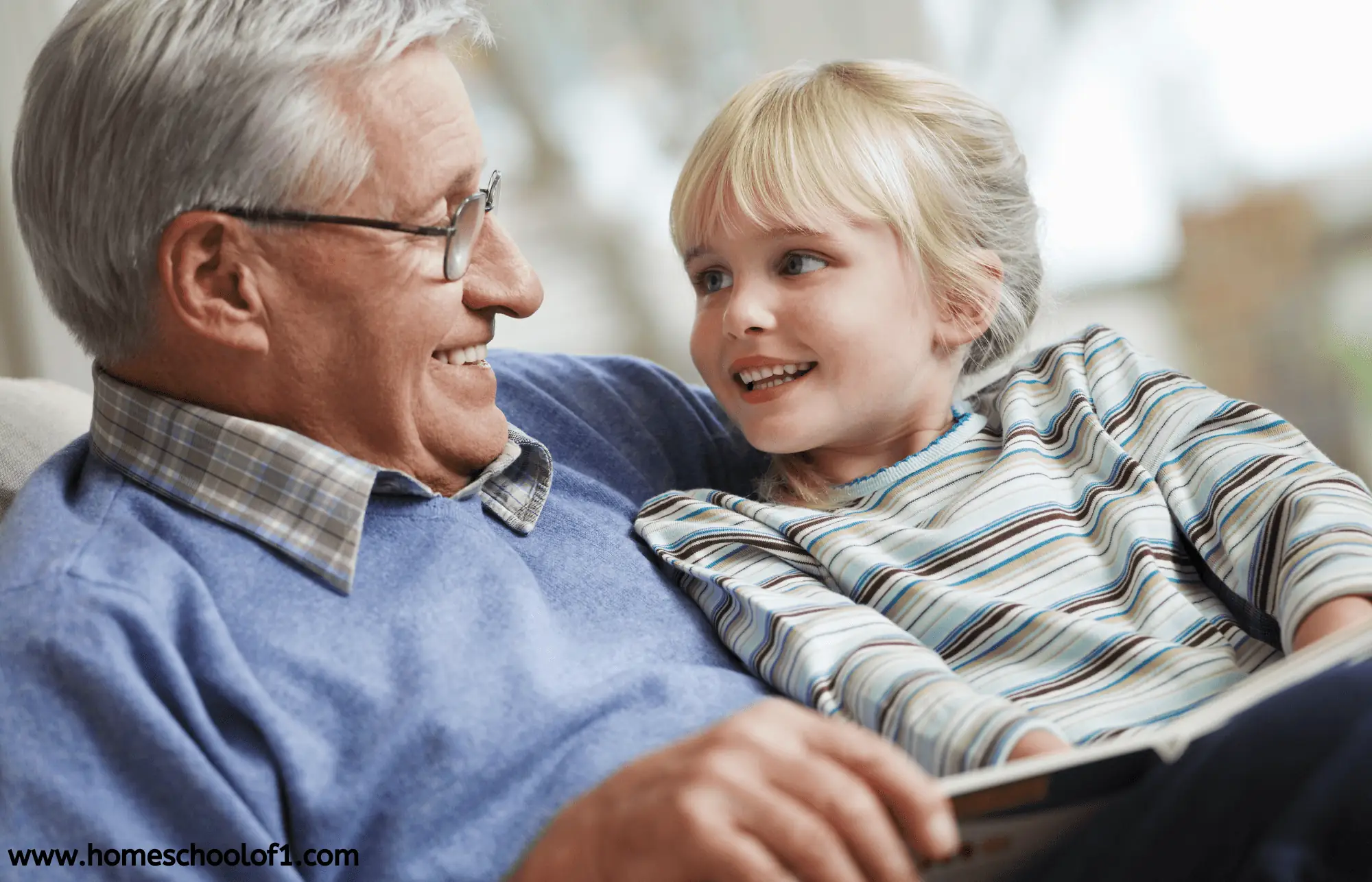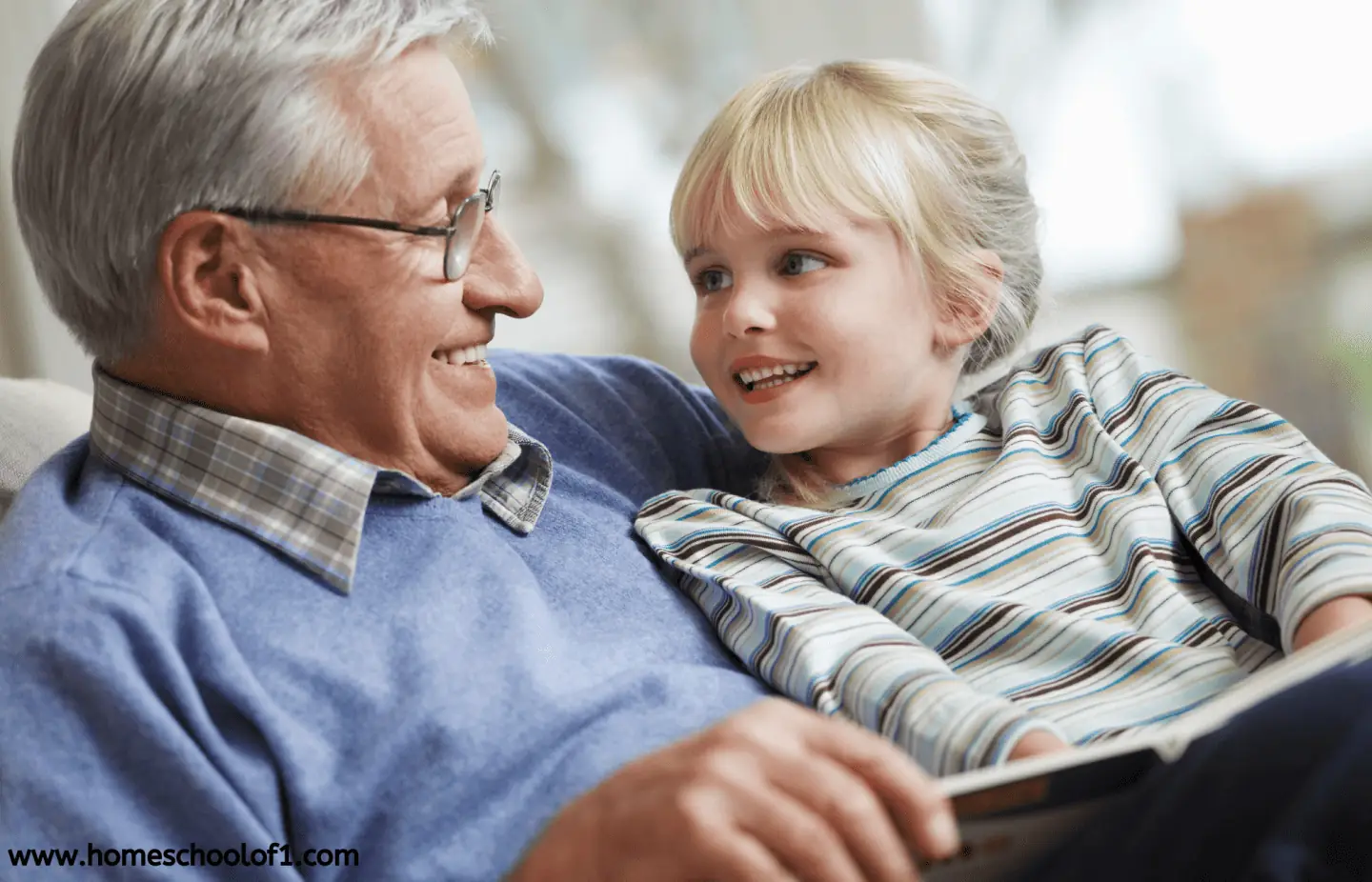 Board Game Bonanza
Play classic board games or card games with grandparents.
From classic Monopoly to the hilarious Pictionary, grab the dice and game pieces for an entertaining showdown that'll have everyone laughing and strategizing their way to victory.
Check out the best family board games for some inspiration.
Plant a Garden
Work together to plant flowers or vegetables in the garden.
Roll up your sleeves, grab your shovels and watering cans, and turn the backyard into a vibrant paradise with a medley of flowers and homegrown veggies, lovingly tended by the whole family.
Have fun with younger children with our free garden scavenger hunt.
Movie Marathon
Have a movie marathon featuring classic films that grandparents love.
Grab the popcorn, dim the lights, and snuggle up on the couch for an epic movie marathon featuring all-time favorite films like "Gone with the Wind" and "Star Wars."
Dance Party
Host a dance party with music from the grandparents' era.
Dust off those dancing shoes and boogie to the tunes of yesteryears, reminiscing about the good old days while grooving to the beat.
Outdoor Adventure
Go for a nature hike or visit a local zoo or botanical garden.
Put on your explorer hats and hiking boots, and embark on an exciting outdoor adventure, be it a forest trek or a visit to the local zoo, creating cherished memories with grandma and grandpa.
Younger children will enjoy our free zoo scavenger hunt.
Virtual Meetup
If you can't be together in person, set up a virtual video call to celebrate together.
Set up a virtual gathering with a video call, ensuring that distance doesn't hinder the joy of connecting with grandparents and sharing laughter and love.
Family Tree Project
Work together on a family tree, sharing stories about ancestors.
Armed with colored pens and a large sheet of paper, trace back your family's roots together, unearthing fascinating stories and connections across generations.
Download our free my family tree worksheet as a guide.
Karaoke Fun
Sing your hearts out with a karaoke session featuring old and new songs.
Let loose your inner rockstar and belt out tunes from the golden oldies to today's chart-toppers, embracing the joy of singing together as a family.
Grandparents Interview
Have the grandchildren interview the grandparents about their life and experiences.
Prepare a list of fun and heartfelt questions to ask grandparents about their life journey, gaining insights into their experiences and wisdom.
Download our free all about my dad printable and the all about my mom printable where you will find a copy for Grandad and Grandma respectively.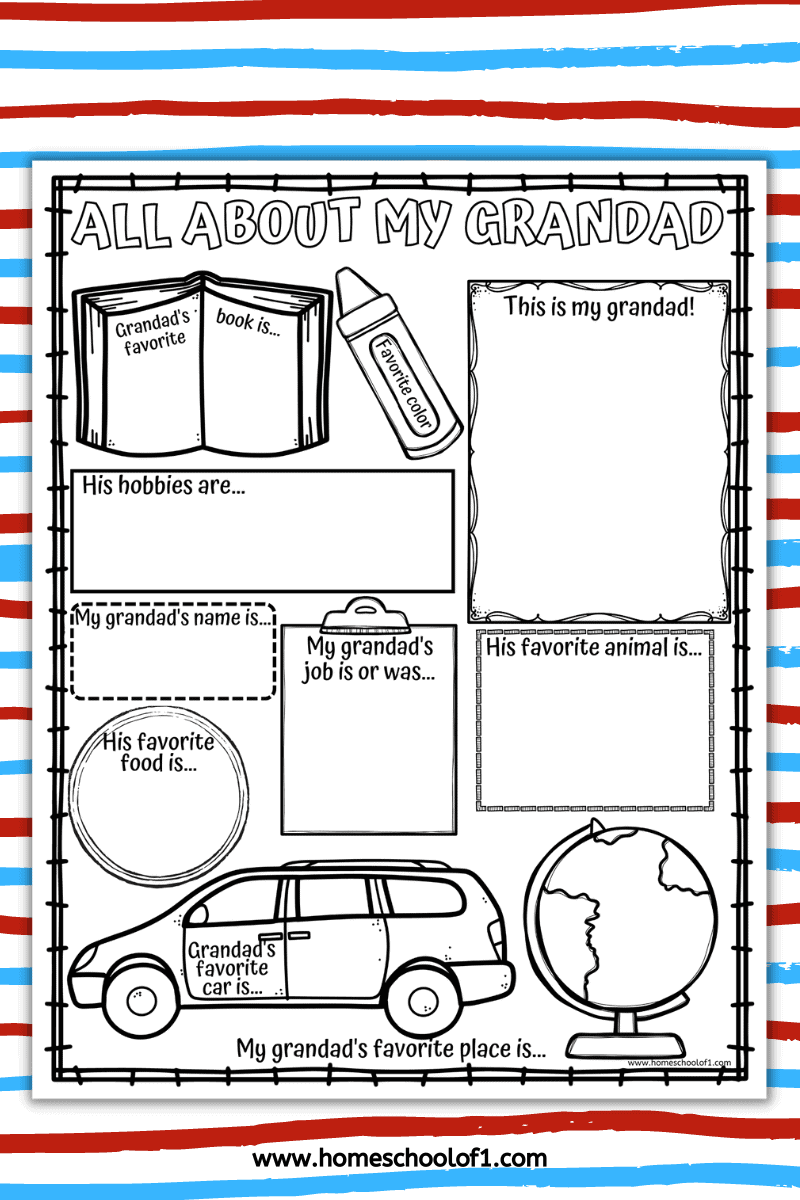 Puzzle Time
Work on a jigsaw puzzle together as a relaxing and bonding activity.
Challenge your minds with a variety of puzzles, from jigsaw to Sudoku, and watch the family bond grow as you work together to solve them.
Story Writing
Create a family story together, where everyone contributes a sentence or paragraph.
Create a fantastical tale where the family members take on roles as quirky characters, weaving an imaginative narrative with each contribution.
Why not create a you are the best writing activity and give it to them as a surprise?
Arts and Crafts Fair
Organize an arts and crafts fair with creations made by the whole family.
Showcase your artistic talents with a mini fair, displaying your handmade crafts, paintings, and DIY creations, and even auctioning them for charity.
Outdoor Games
Play outdoor games like tag, hide and seek, or bean bag toss.
Revisit childhood games like tag, hide and seek, and sack races, and enjoy some healthy outdoor competition that will leave everyone grinning.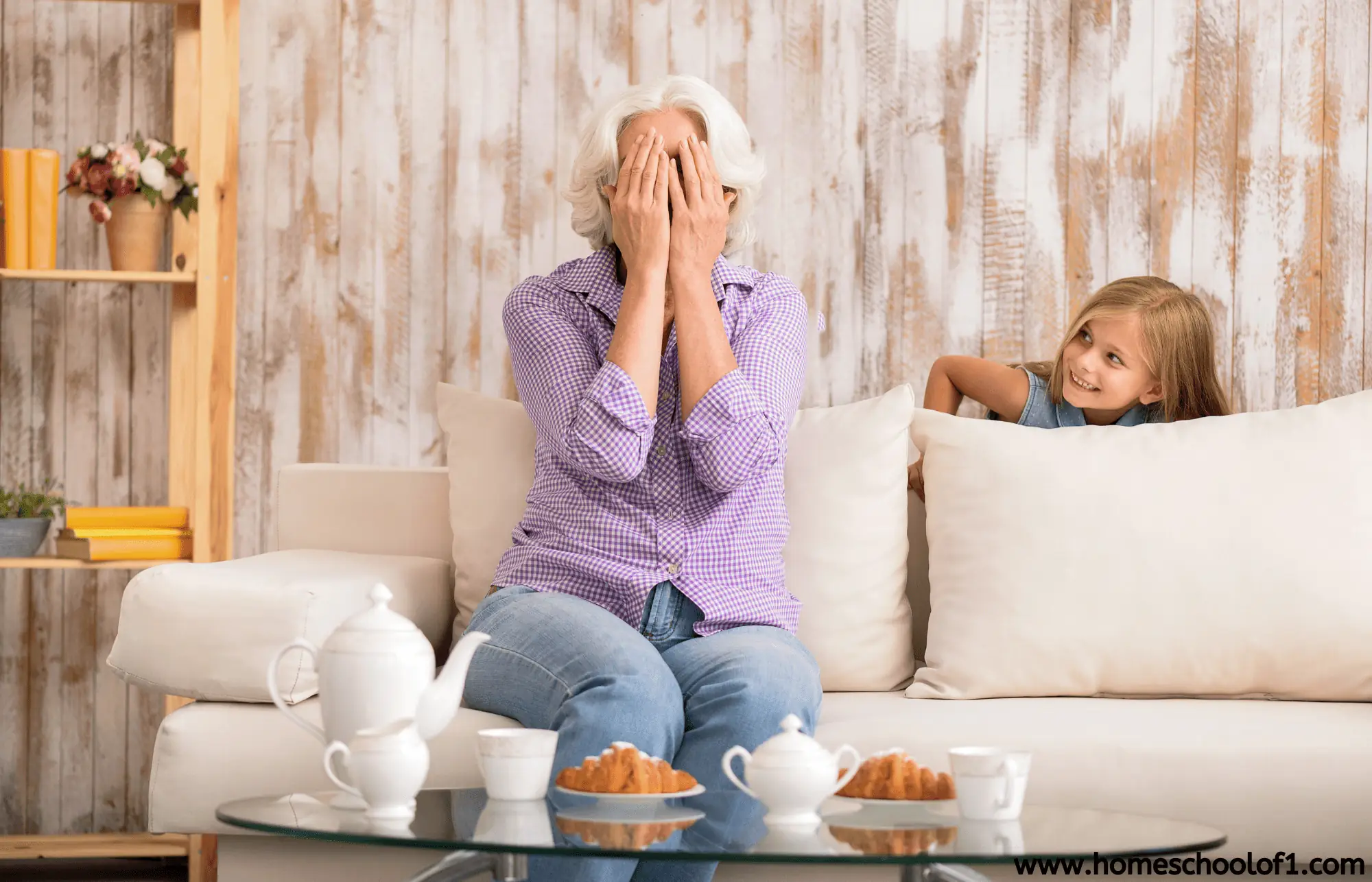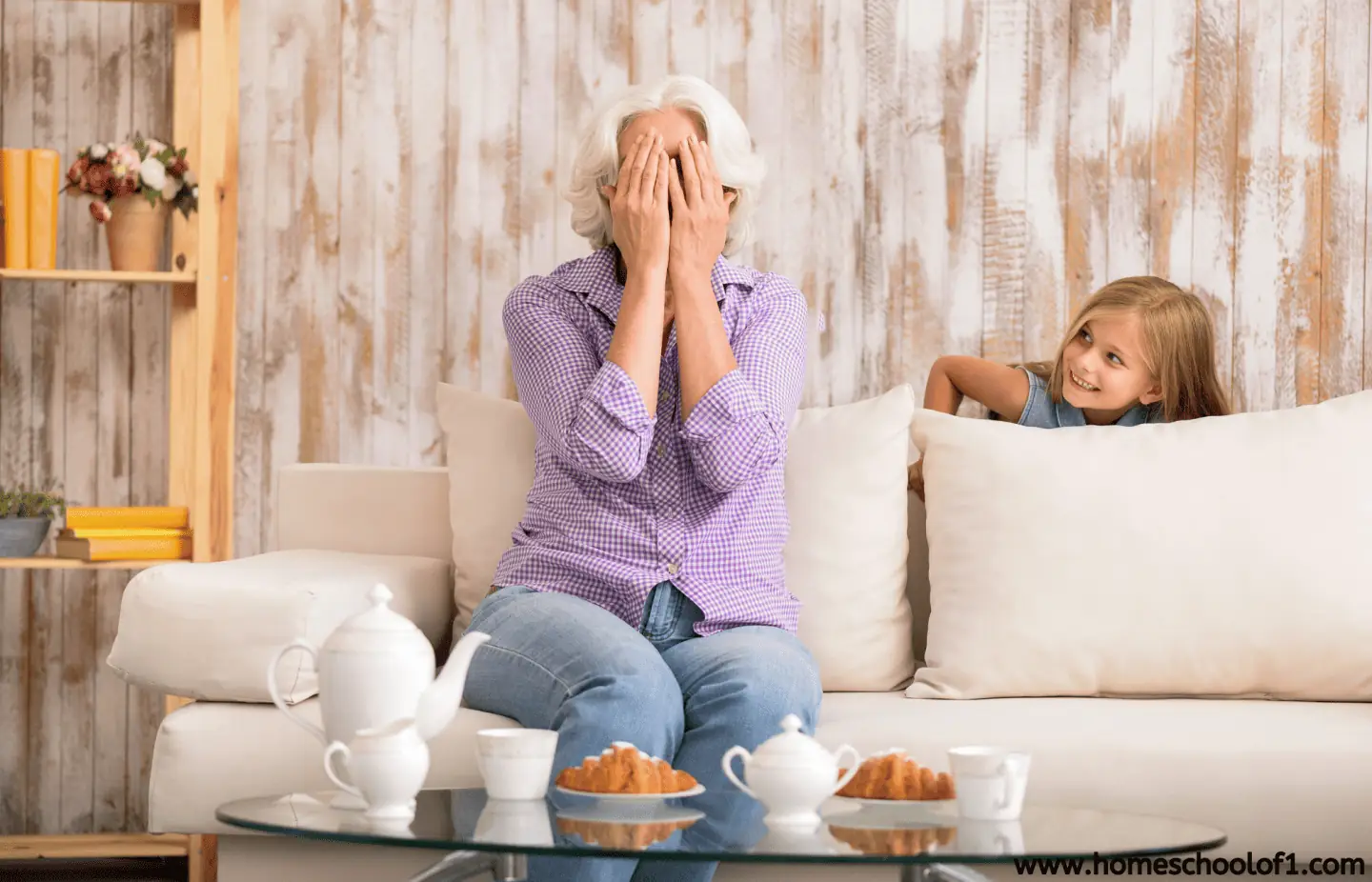 Family Talent Show
Have a talent show where everyone gets to showcase their unique skills.
Encourage everyone to showcase their hidden talents, whether it's singing, dancing, magic tricks, or funny impersonations, for a night of unforgettable entertainment.
Letter Exchange
Write heartfelt letters to each other, expressing love and gratitude.
Put pen to paper and write heartfelt letters expressing gratitude and love, creating cherished keepsakes to be treasured forever.
Or why not create a paper hug card for Grandparent's Day?
Visit a Local Attraction
Take a trip to a nearby museum, zoo, or any other place your grandparents enjoy.
Explore a local museum, botanical garden, or historical site, and learn together as you delve into the rich cultural heritage of your area.
You can even take our free museum scavenger hunt with you and make it even more fun.
Remember, the most important thing is to spend time together and create lasting memories. Happy Grandparents' Day!