Owl Handprint Craft Template (with free Halloween stickers)
Exciting Halloween activities for kids are just around the corner! As we anticipate the arrival of this festive season, it's time to unleash our creativity and embrace the joy of crafting. Download our free owl handprint craft template below and embark on a delightful adventure to create a one-of-a-kind keepsake.
Engage in the wonderful messiness of this craft with your little ones and create memories that will bring smiles for years to come. This activity provides a perfect opportunity to bond while exploring their creativity.
Let the Halloween spirit inspire you as you dive into these enjoyable activities, combining artistic expression and educational exploration.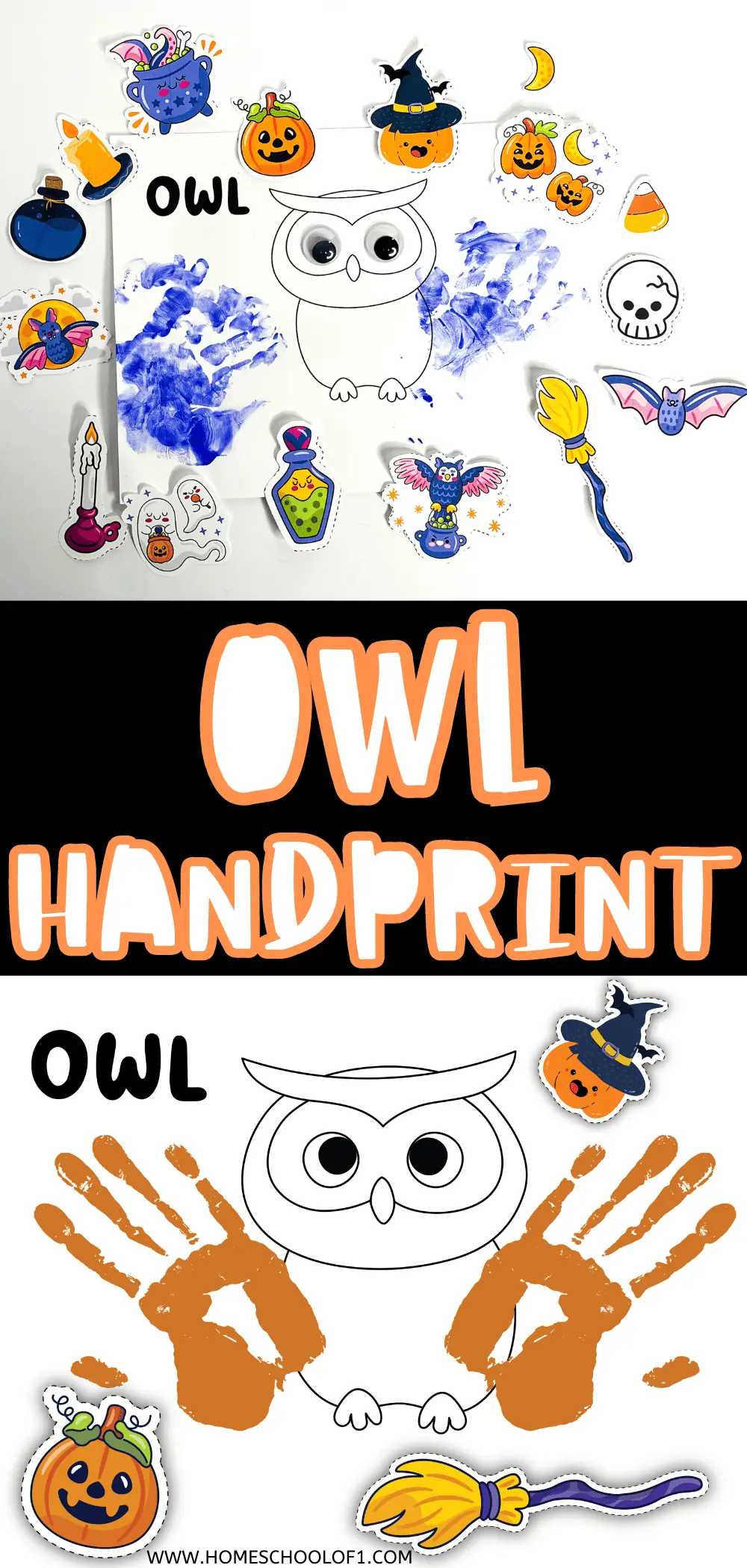 **There may be affiliate links in this post. You can read my full disclosure at the bottom of the page.**
Handprint Owl Craft Template
You probably have all of the supplies to make this fun little owl handprint.
Craft Supplies needed to create the owl handprint:
cardstock (or if you want to print it on colored construction paper)
scissors
googly wiggle eyes (Optional)
Baby wipes!! It helps to have these handy so you don't make a complete mess of your table!
How to use the owl handprint template
This owl template printable is free to print but is for personal and classroom use only. Scroll to the bottom of the post and add your email address to get the pdf file.
Print out the free template below, there are three pages in total.
If you are printing on colored paper please only print the first page. The second and third pages are the Halloween stickers, and these will definitely look better printed on white paper.
You can of course print this on normal printer paper, but with all of our crafts, they always look better on cardstock.
The first page is the owl handprint template.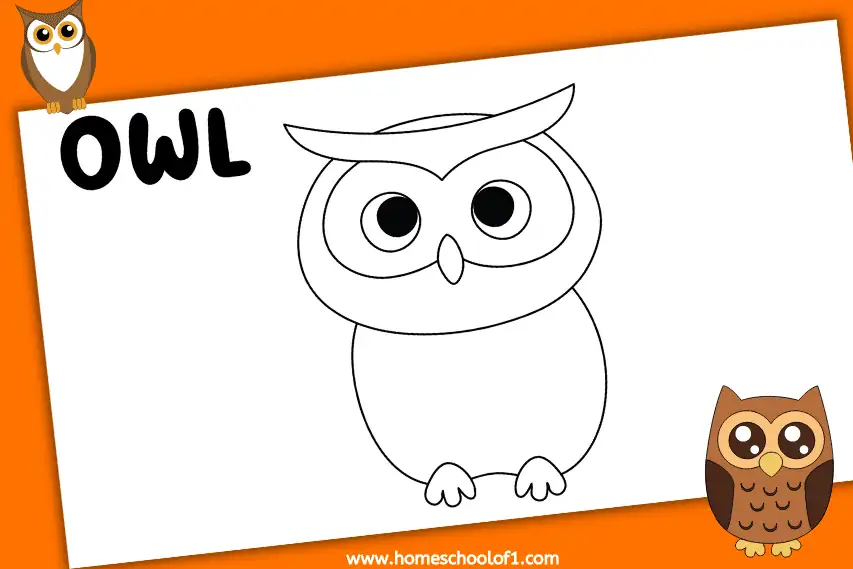 The other two pages are stickers that you can cut around and add to the owl handprint art.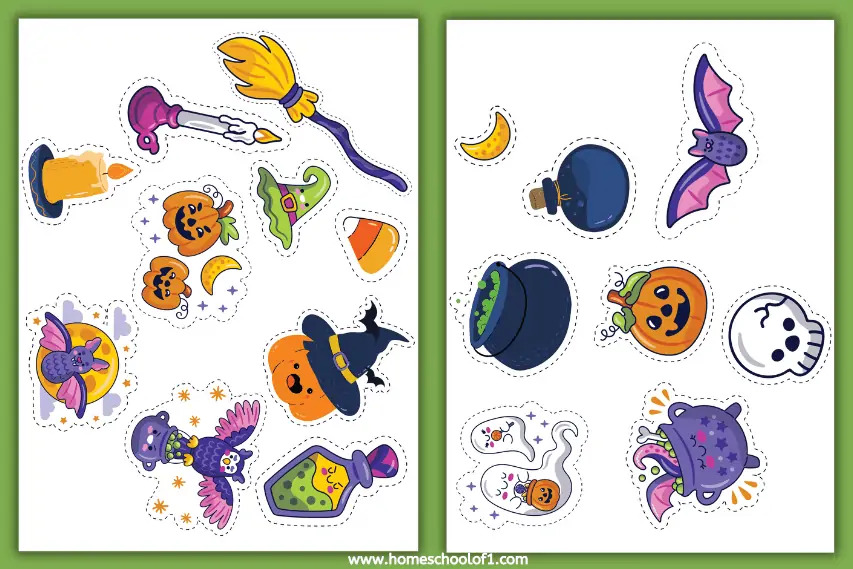 Grab the supplies above and get creating!
Let the kids decide what color handprints they want to use. We have made them with both orange and blue wings, and they both looked super cute.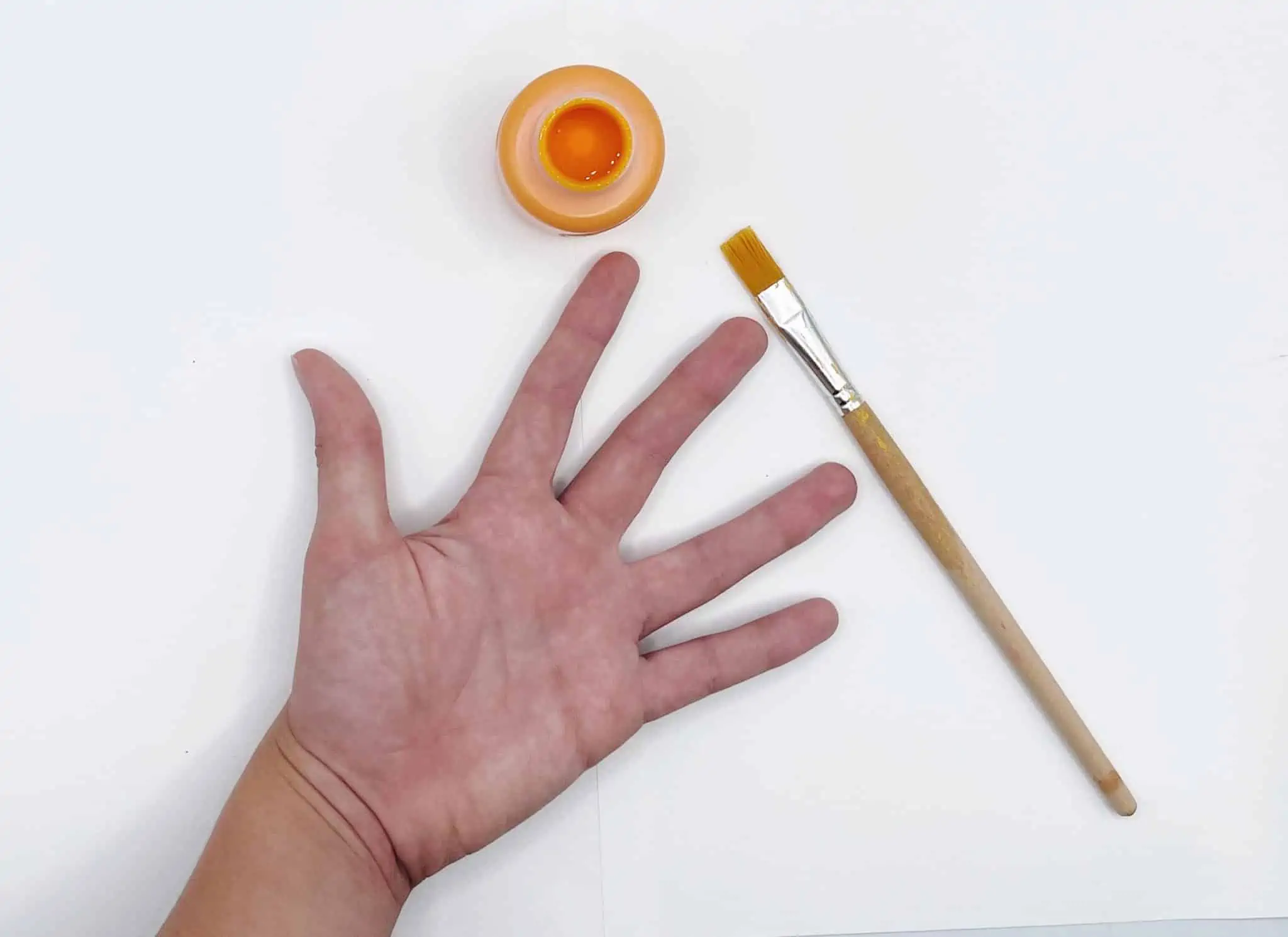 Use a small paintbrush to add a thin layer of paint to their hand. Make sure you have the wipes handy!!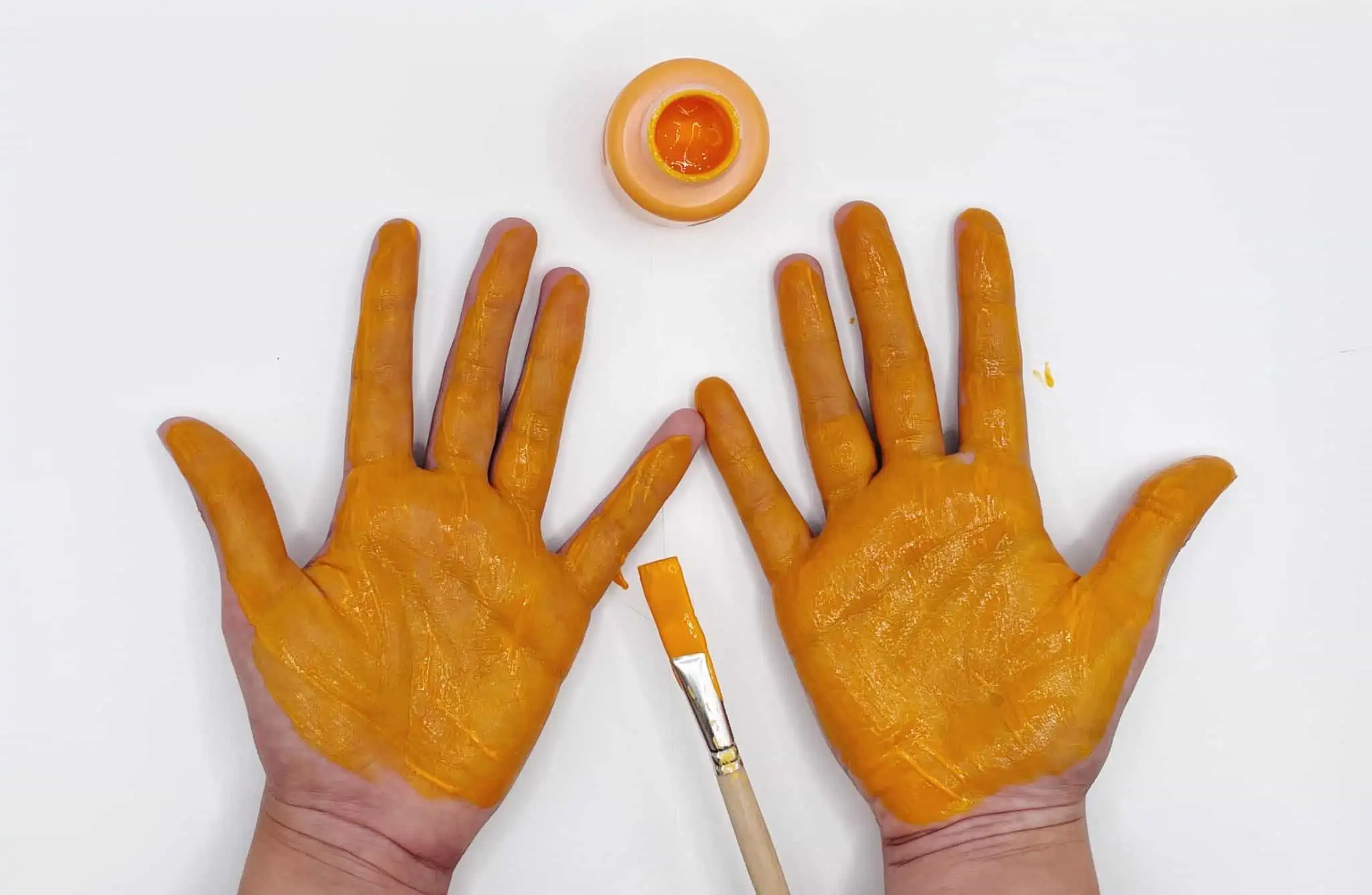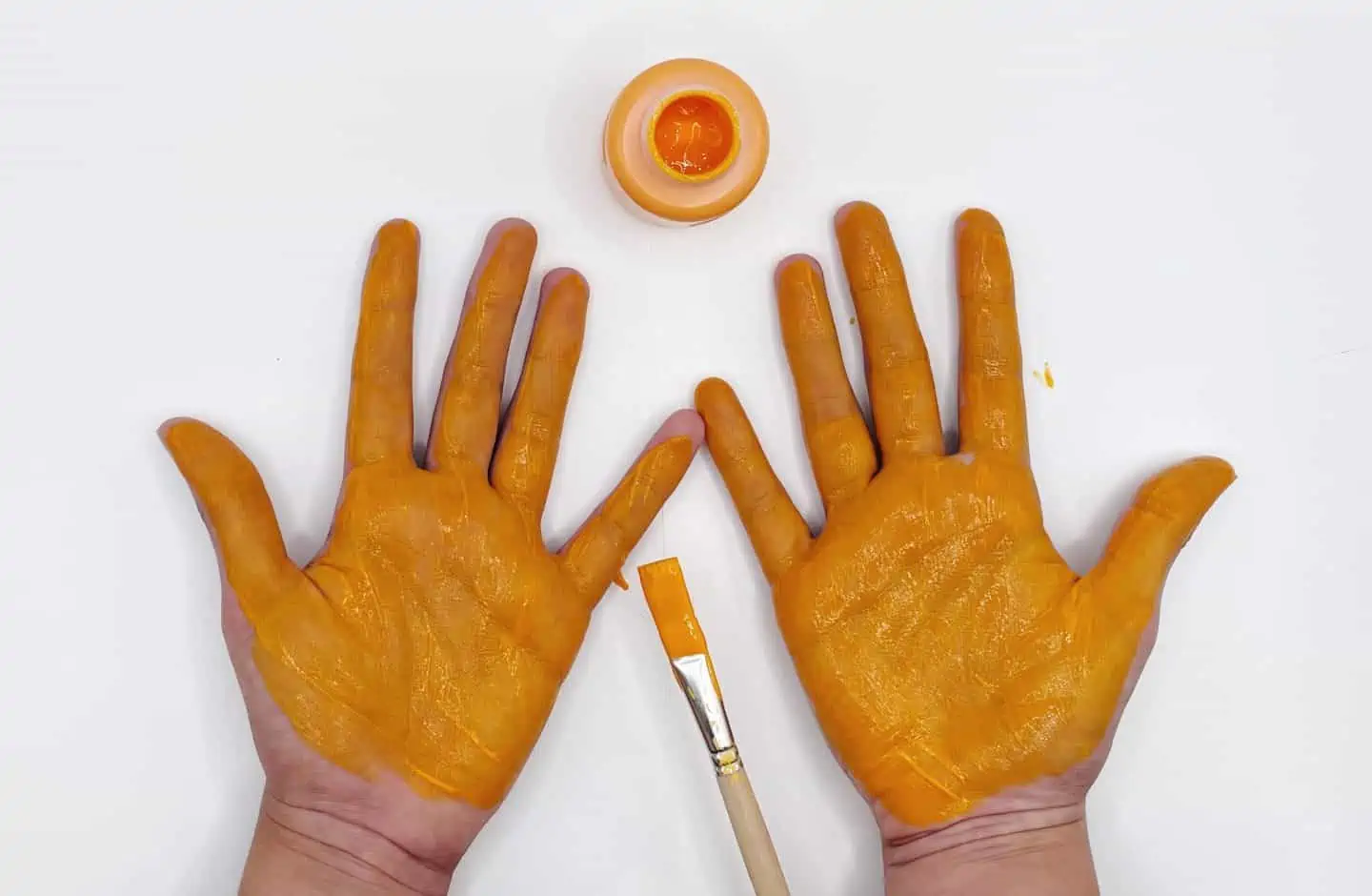 Cover their hands with paint and place their hands upwards from the body of the owl. Press down all along their hand to make sure the handprint transfers fully.
Pull the child's hand up carefully, ensuring you don't smudge the handprint.
Let it dry completely before adding googly eyes and stickers.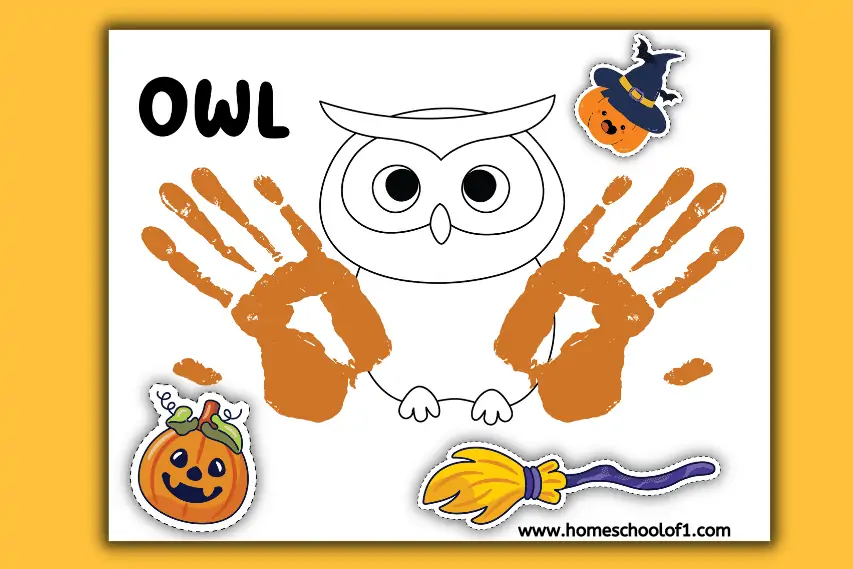 Cut out the stickers and let the kids decide whether they want to add them to this picture or to another one.
It might be a fun way to decorate the trick-or-treat bags too with the stickers.
This is the second one we created with blue wings, and added the wiggly eyes.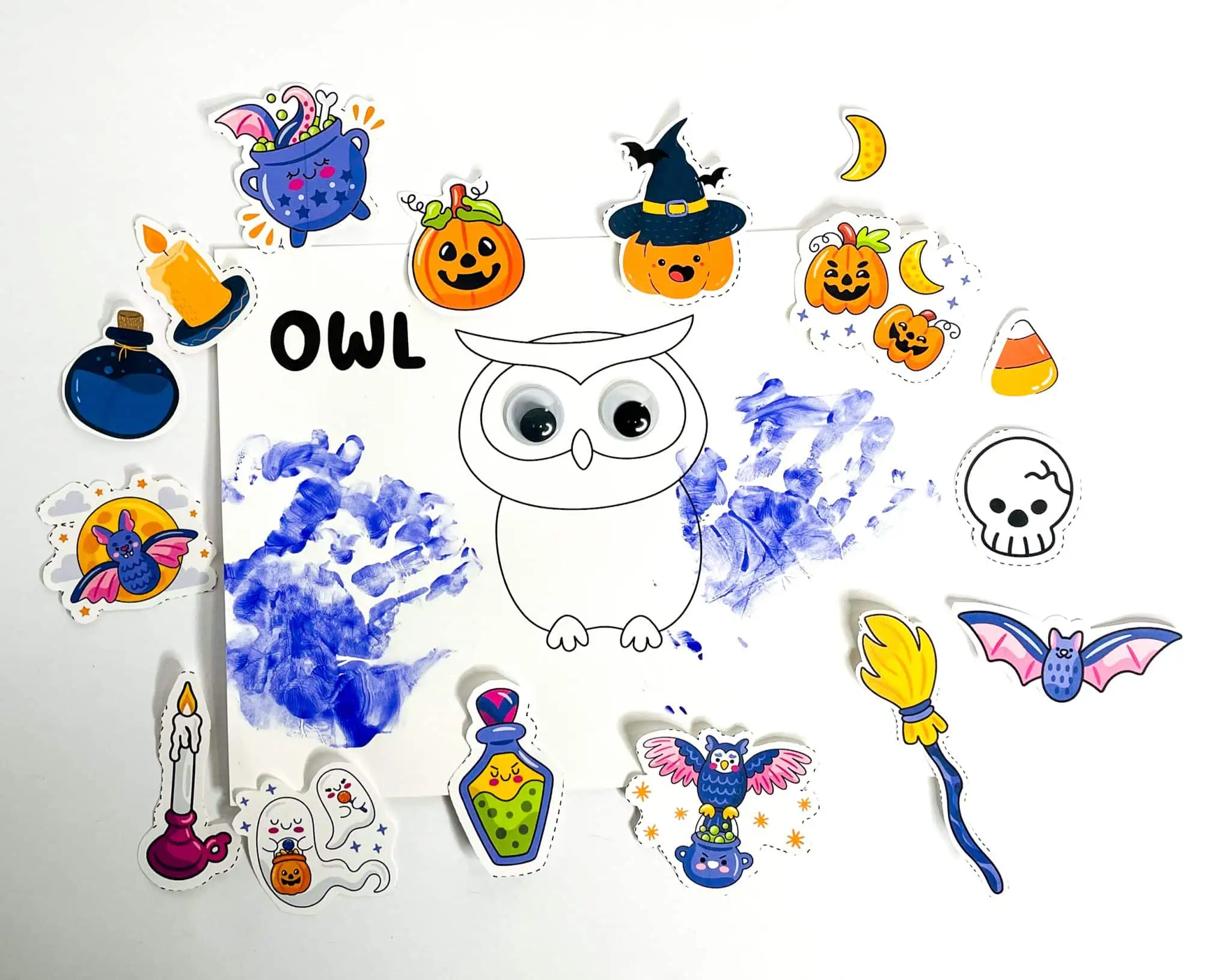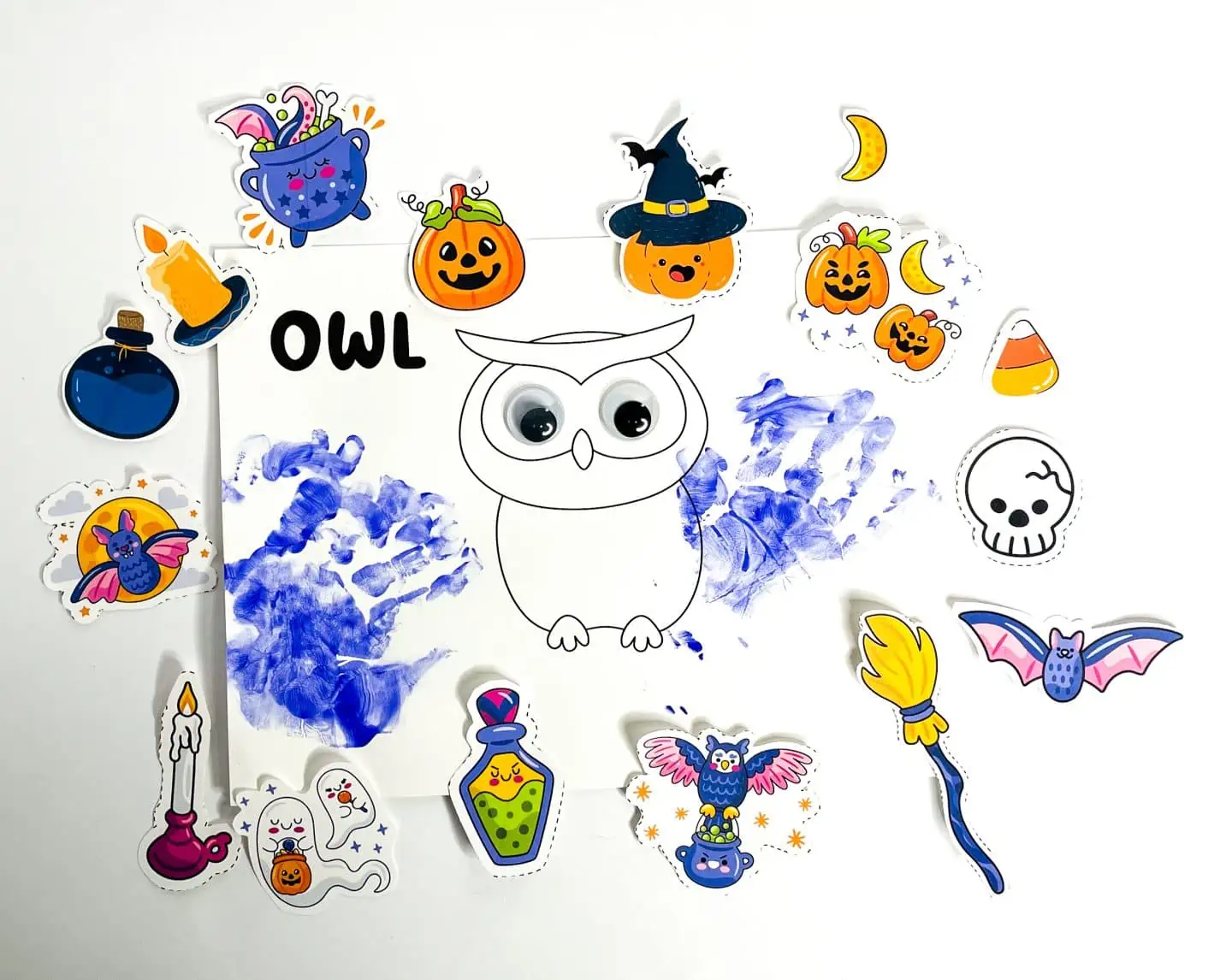 Check out all of our handprint crafts
Other free Halloween games you are going to love:
Play our free Halloween memory game printable either with the kids or let the kids play on their own. My son used to spend hours playing matching games, and enjoying beating me!
Get small groups of younger kids together either at a Halloween party or in the classroom and play Halloween bingo printable. There are 5 different cards to print with a calling card, full of Halloween pictures the kids will love.
Why not have a Halloween treasure hunt? Download our 12 rhyming clues and hide them around the home. Leave a trick-or-treat bag of candy with the final clue.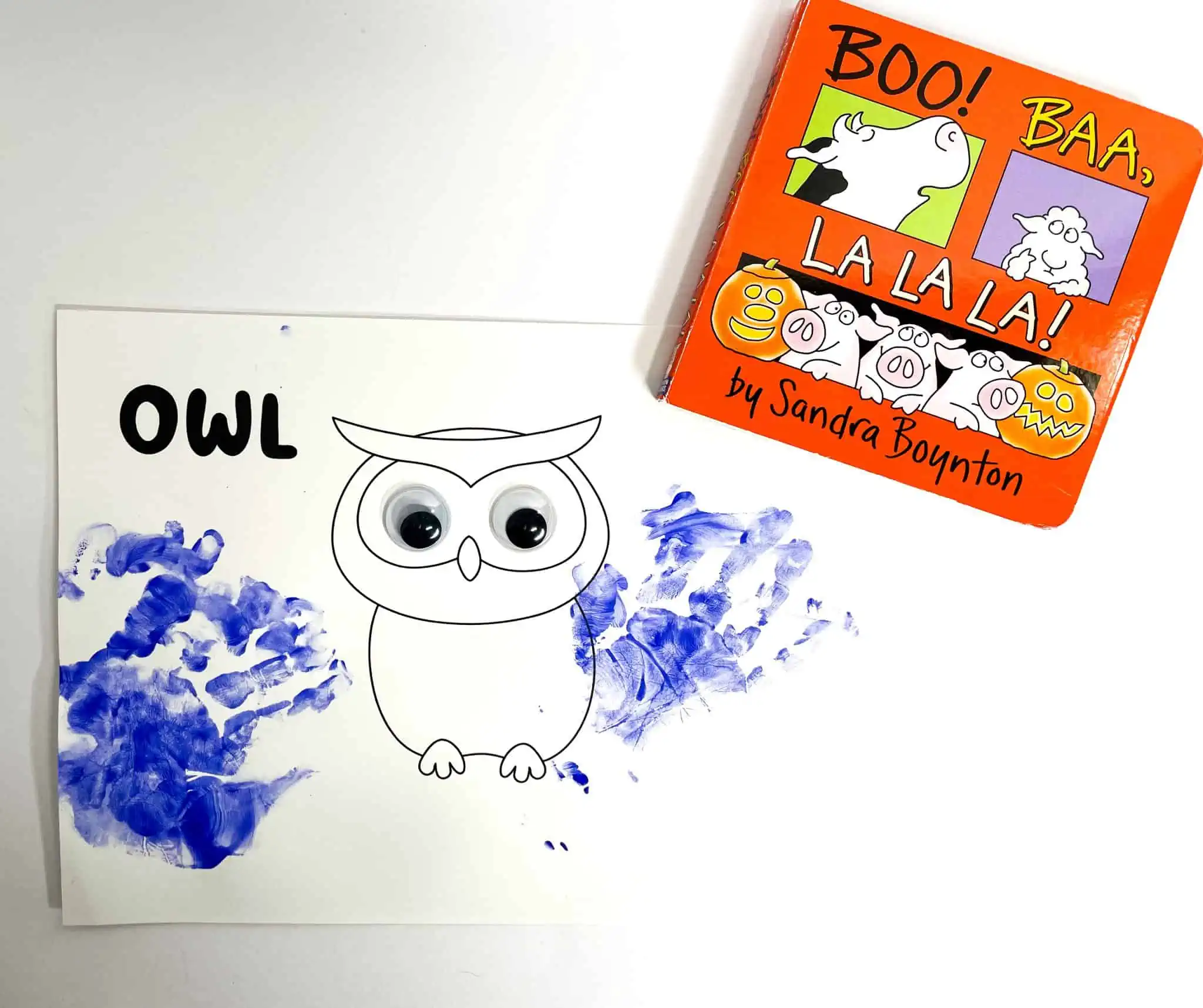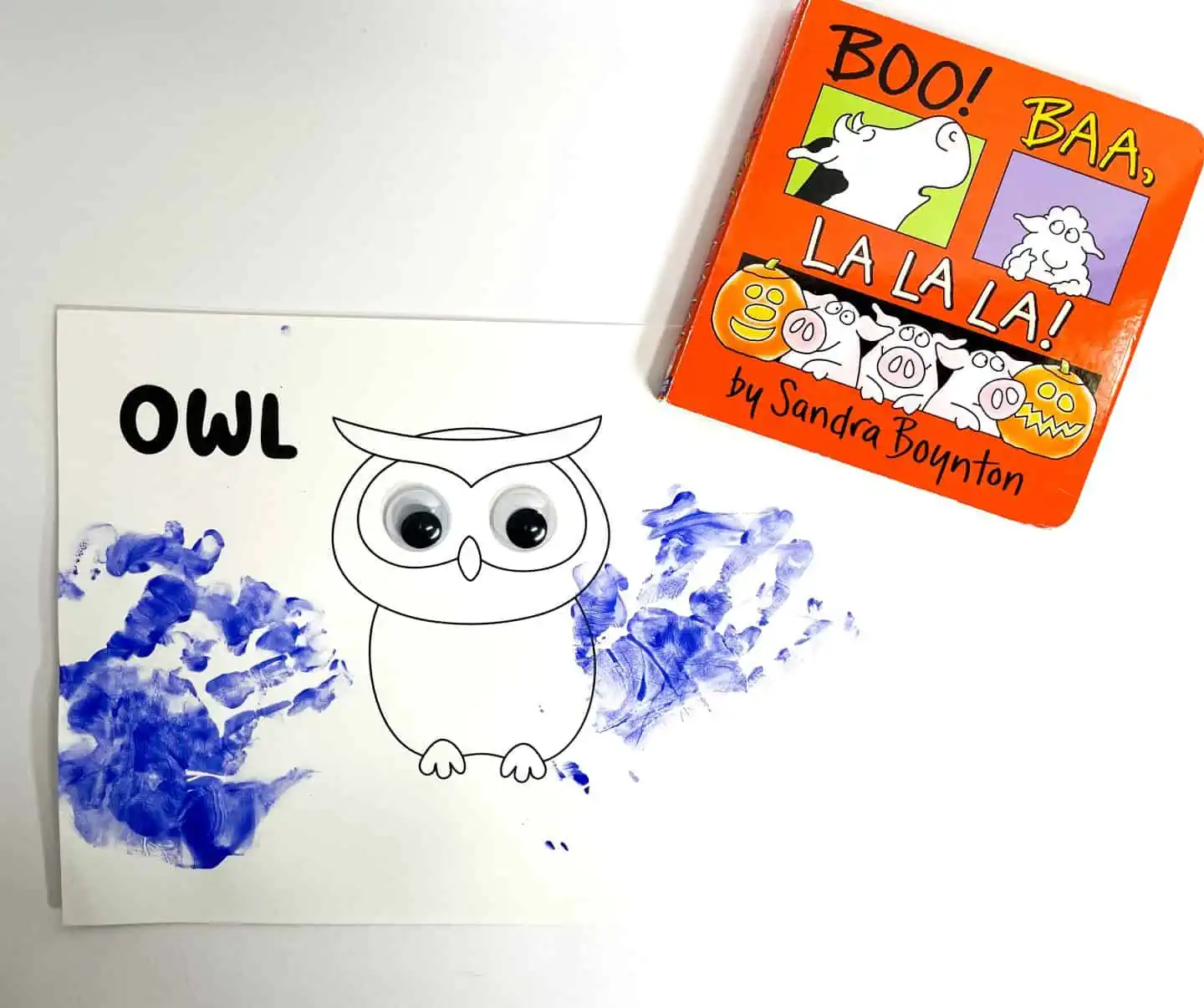 This Boo! Baa, La La La book is awesome and the kids will enjoy reading it after the handprints.
Other animal handprints
Dive into creativity with the F is for fish handprint template, where kids can naturally transform their handprints into vibrant fish, adding an aquatic touch to their crafting adventures.
Let your little ones go bananas with the monkey handprint template, where they can naturally shape their handprints into playful primates, fostering their imagination and artistic talents.
Explore the wonders of the ocean with the O is for octopus handprint template, allowing children to naturally craft octopus tentacles using their handprints while learning about marine life.
Embrace the Halloween spirit naturally by creating spooky bats with the bat handprint craft template. Kids can transform their handprints into nocturnal creatures, adding a touch of eerie fun to the holiday.
Spin a web of creativity with spider handprint template, where children can naturally craft spider bodies and legs using their handprints, making both artistic and educational connections to nature.
Unleash your child's inner feline enthusiast with the cat handprint template, where they can naturally transform their handprints into adorable cats, complete with ears, whiskers, and tails, for a purr-fectly delightful crafting experience.
Tips for downloading the free files
Below you will see a large sign-up box where you need to add your name and email address, and press I NEED THIS NOW!
Within minutes you will be sent the free PDF directly to your email address, so you can print it out and start using it immediately.
Sometimes emails get a little wonky, so if you can't see it, please check your spam folder where I am sure it is hiding.
Download the Free Handprint Owl Printable Template
Make sure you choose the correct paper size and click on the shrink to fit button. All of our free printables for kids work better when printed on cardstock (this is the one we use and love.)
Additional Snowy Owl activities:
Last Updated on 8 November 2023 by homeschoolof1