Holiday Finding Words Within Words Worksheet (14 Free)
We are always looking at new and fun ways to learn. So I have put together 14 free finding words within words worksheets for you to enjoy with the kids.
These are such great holiday activities for kids and they are super fun. What I love about this printable is it is suitable for kids of ALL ages, and adults. Have a race with the kids and see who can find the most new words.
Feel free to print them all out at once, or just print off the holiday you are working on. To look at all of our educational holiday activities check out our list of over 150.
There is space for up to 40 new words, in the rules on the worksheet it says the words must be 3 letters or more. But of course, if you are playing this with younger children either 2 or 3 words should also be allowed.
It is so much harder than you think as well! Even I started confidently and allowed myself 3 letter words after the first 25!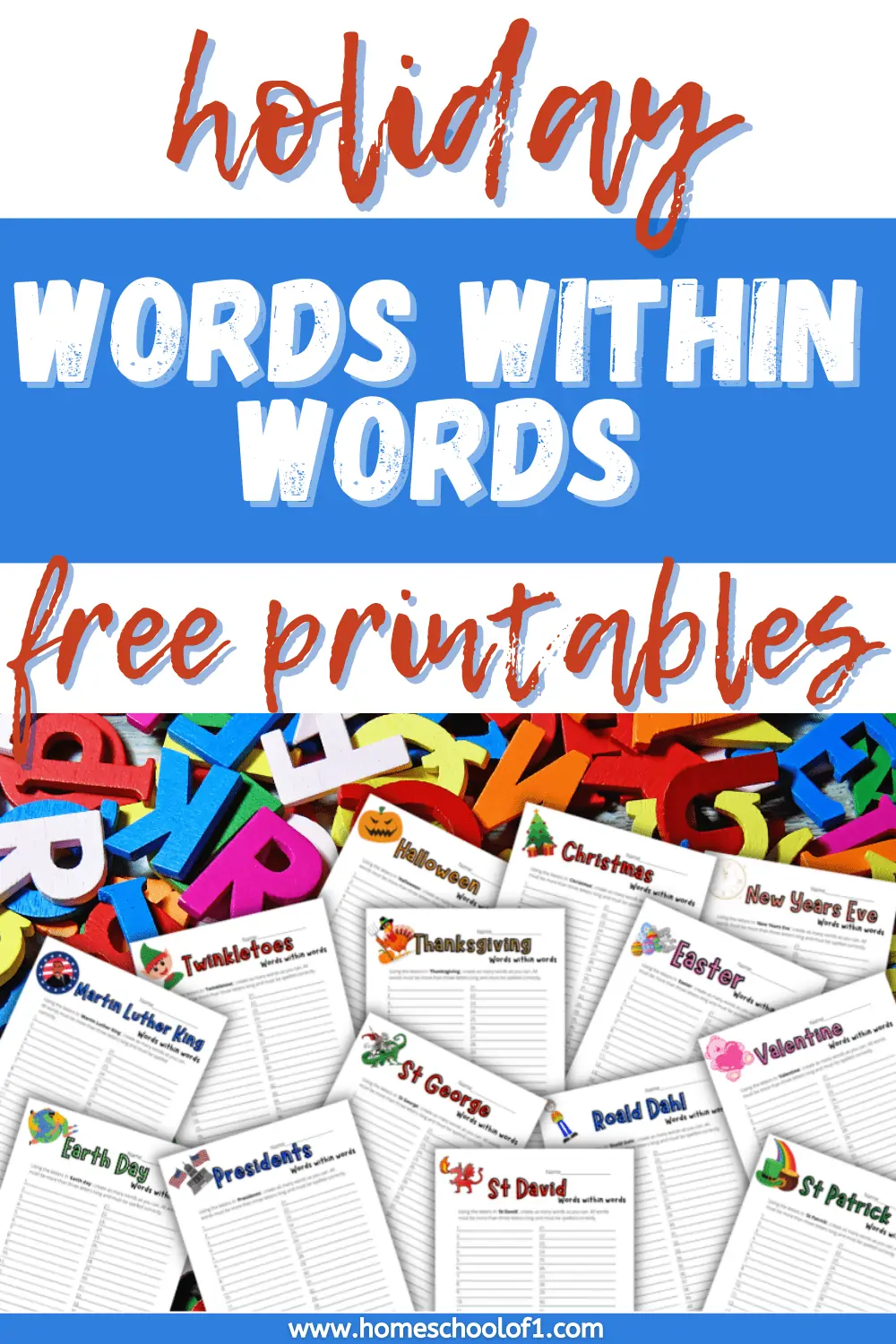 **There may be affiliate links in this post. You can read my full disclosure at the bottom of the page.**
Finding Words Within a Word Worksheet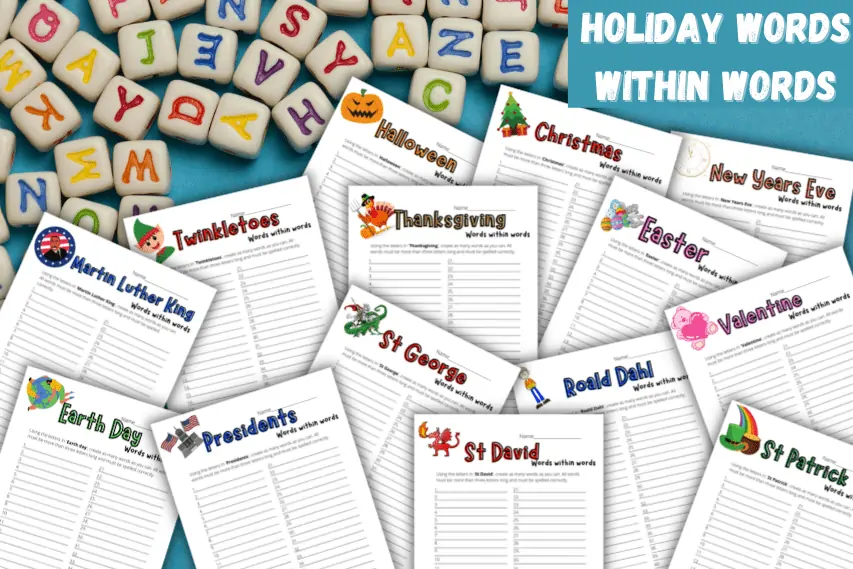 There is space for over 40 words to find within each word (I have checked and there are well over that number for each word. The hardest is Easter but there are still over 80 words with 3 letters or more than can be made.
The holiday words within words are:
We have loads of holiday activities for all of these holidays listed above so go and check them out.
If you are looking for even more word fun check out our best educational games as there are lots to be found there. But the most similar game we play to this is probably Boggle which is such a fun word game for kids.
Download our free Find Words Within Words Worksheets
Make sure you choose the correct paper size and click on the shrink to fit button. All of our free printables for kids work better when printed on cardstock (this is the one we use and love.)
Last Updated on 2 June 2023 by homeschoolof1