Best 6th Grade Homeschool Curriculum For All Subjects
As we have recently completed sixth grade, I wanted to share the best 6th grade homeschool curriculum for secular homeschoolers. 
Carry on reading to discover the best homeschooling resources for middle school. These curriculum choices will provide your child with a well-rounded and engaging education tailored to their unique learning needs.
These homeschool resources will help you navigate the exciting journey of the middle school years with confidence and success.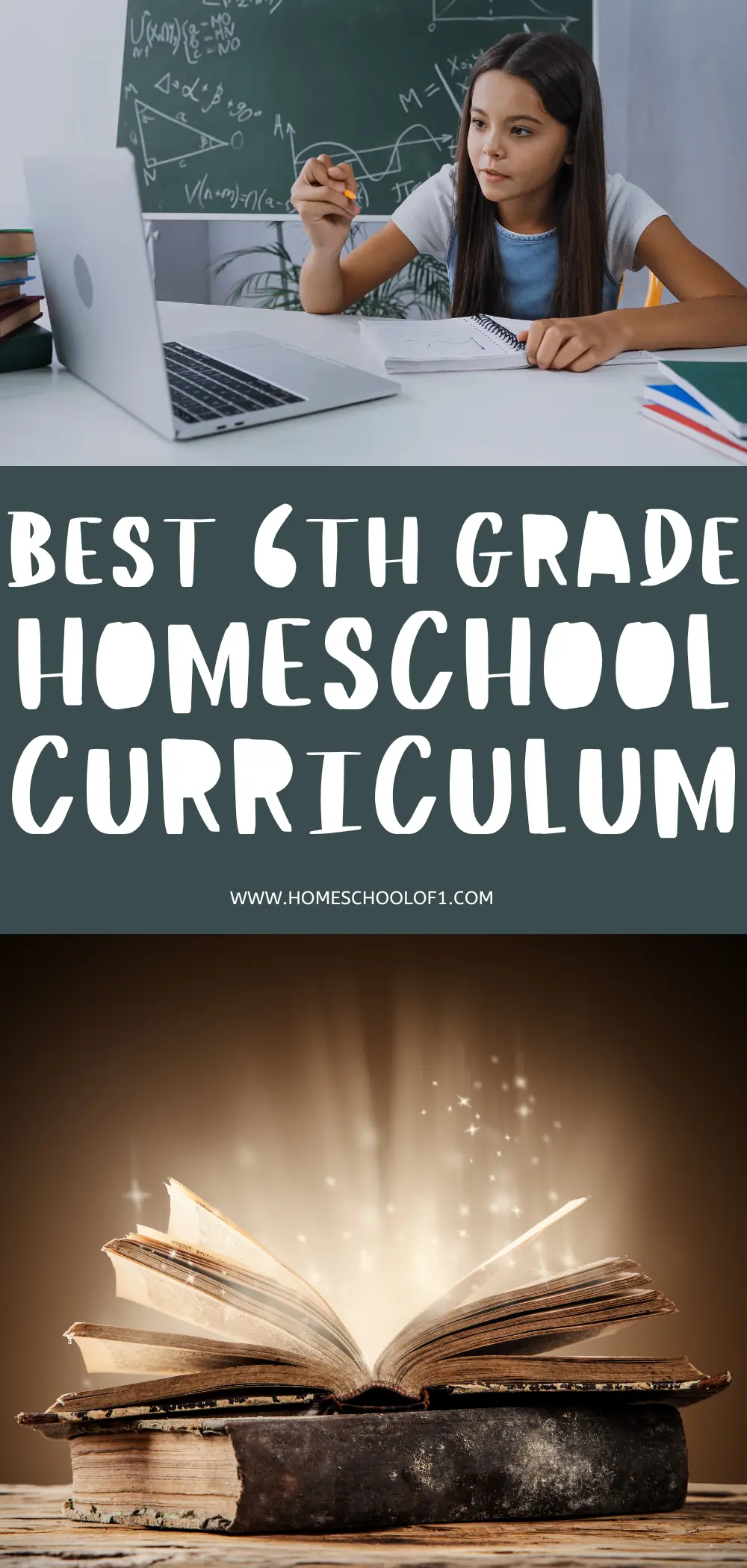 **There may be affiliate links in this post. You can read my full disclosure at the bottom of the page.**
If you are looking for next year check out the best 7th grade homeschool curriculum.
Best 6th grade curriculum for homeschool
As we dive into 6th grade homeschooling, we'd like to walk you through our day-to-day routine and the resources we've found helpful.
With core subjects and electives, we've put together a balanced curriculum that suits our child's needs. Join us in exploring the various subjects and tools that make our homeschooling adventure exciting and educational.
How to Read Literature Like a Professor: For Kids
Spectrum Grade 6 Vocabulary Workbooks, Ages 11 to 12, 6th Grade Vocabulary Workbook, Vocabulary Analogies, Dictionary Skills, Roots and Affixes, and Context Clues – 160 Pages (Volume 88)
Spectrum Reading Comprehension Grade 6, Ages 11 to 12, 6th Grade Reading Comprehension Workbooks, Nonfiction and Fiction Passages, Analyzing Story Structure, and Critical Thinking Skills – 174 Pages
Spectrum 6th Grade Writing Workbooks, Ages 11 to 12, 6th Grade Writing, Informative, Argumentative, and Descriptive Story Writing Prompts, Writing Practice – 136 Pages (Volume 98)
Spectrum 6th Grade Spelling Workbook, Grammar and Handwriting Practice With Root Words, Diphthongs, Prefixes, Suffixes, 6th Grade Workbook With English Dictionary, Classroom or Homeschool Curriculum
Everything You Need to Ace English Language Arts in One Big Fat Notebook: The Complete Middle School Study Guide (Big Fat Notebooks)
6th grade math homeschool curriculum
Although my middle schooler excels in math, we have decided to continue with Beast Academy Level 5 which is aimed at 5th grade.
We actually only came across it in April this year, so I want to complete this level before we start pre-algebra. Although we love it and love the comic style guidebook, it really is advanced. Even for my son who is definitely gifted in math.
I think if we had started using these when we first started he would have finished a year ago. But I wanted to go back to basics and make sure he had a greater depth of knowledge before we went on to the next thing.
If your child struggles with math, in any way, I do not recommend Beast Academy.
Each of the books has a placement test to determine what level your child is ready for. My son placed at the final book, but we decided to start at the beginning and ordered all four books in grade 5. I am really glad we did too.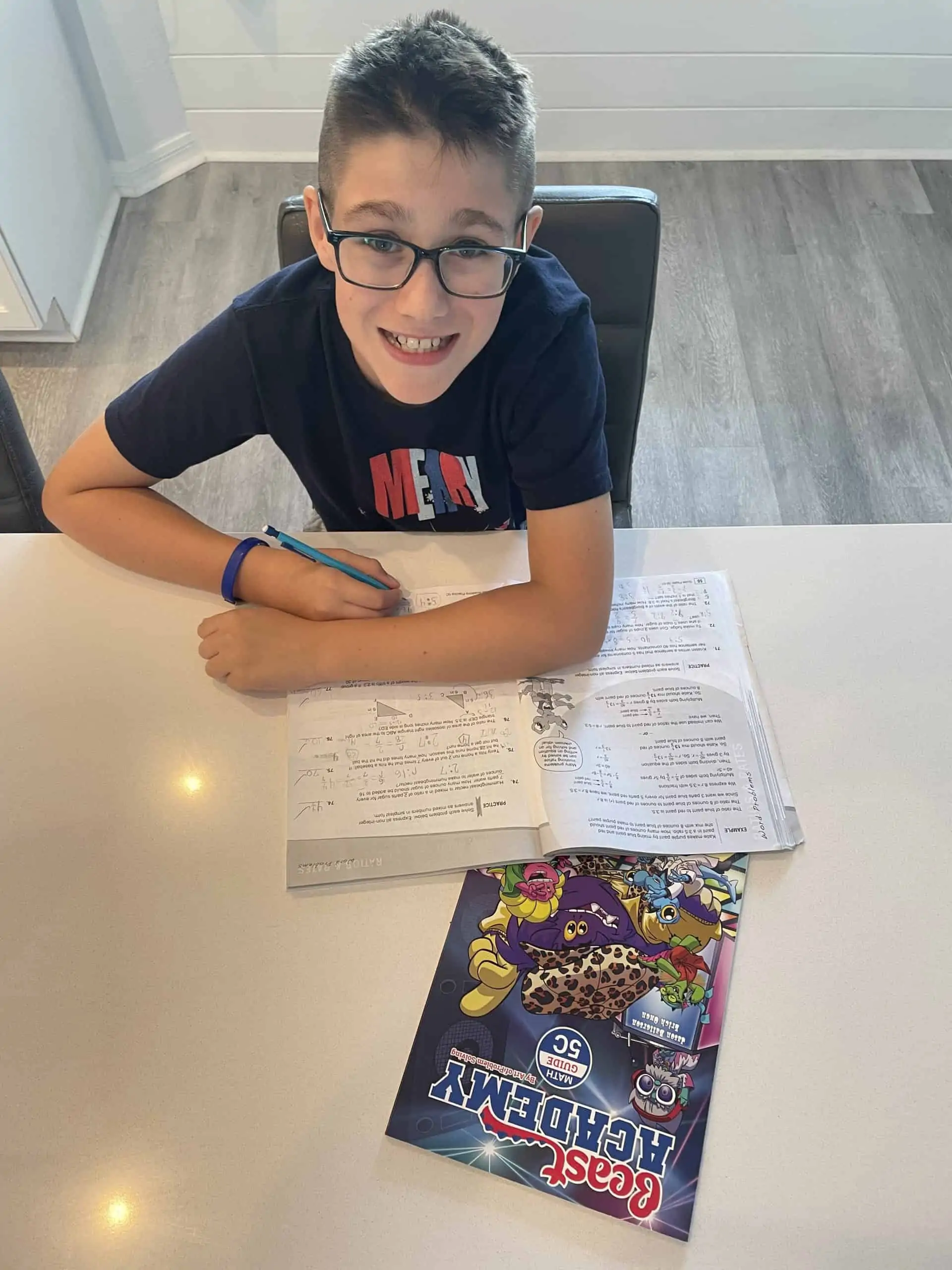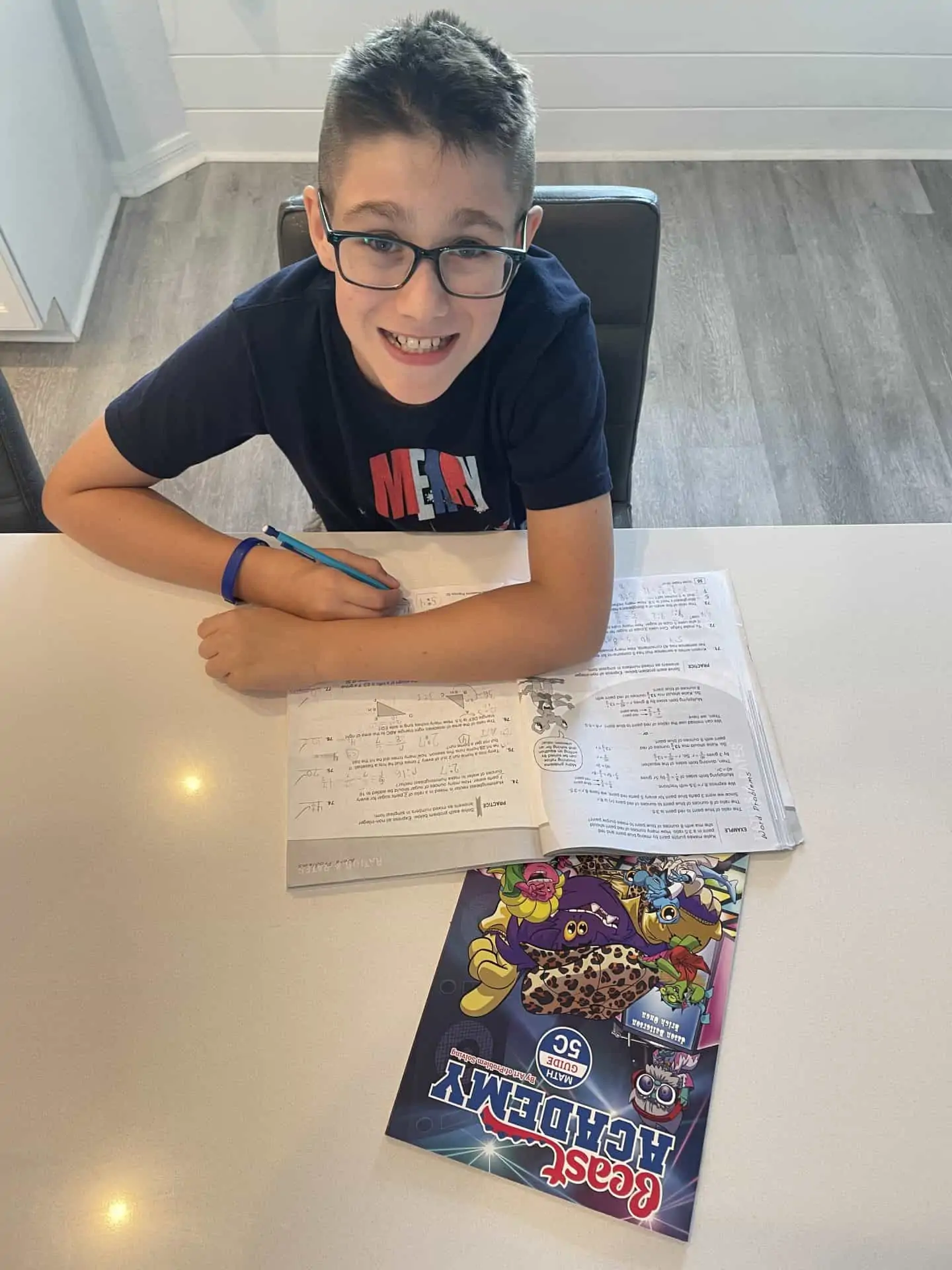 Prodigy Game we use as a fun math activity. This is aimed at children up to 8th grade, but it is fairly easy, and the kids will actually want to play it! We have the premier membership, which was totally worth it for us. But you can play it for free.
We also ordered the big fat notebook just as a general recap at the end of each week. We will check out one chapter every week just to make sure we are staying on track.
Enhance your middle school math curriculum by incorporating interactive and dynamic elements that effectively demonstrate how to make math fun for middle school.
Additional homeschool math curriculum
There are a few other math lessons that we recommend:
Discover the best secular homeschool curriculum for all subjects
Language arts homeschool curriculum 6th grade
Because my son absolutely loves to read, we decided to go with the Learning Language Arts Through Literature program.
It's been an amazing choice for us. In our recent review, we go into more detail about why we think it's the best homeschool literature curriculum. We talk about the interesting books and activities it includes. And how it's helped our son become better at language and literature.
It's made our homeschooling a lot of fun, and we think you might find it great for your homeschool too!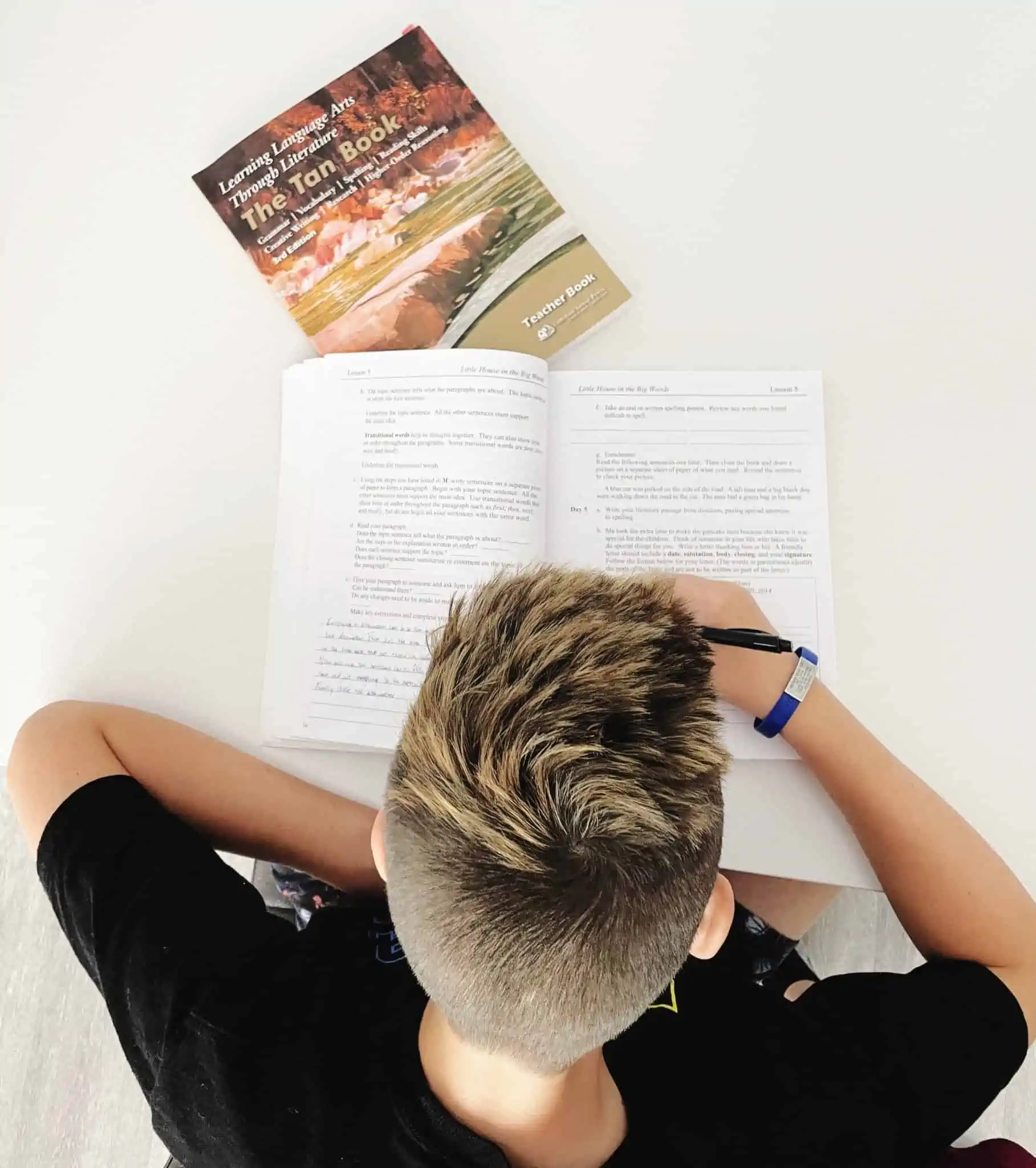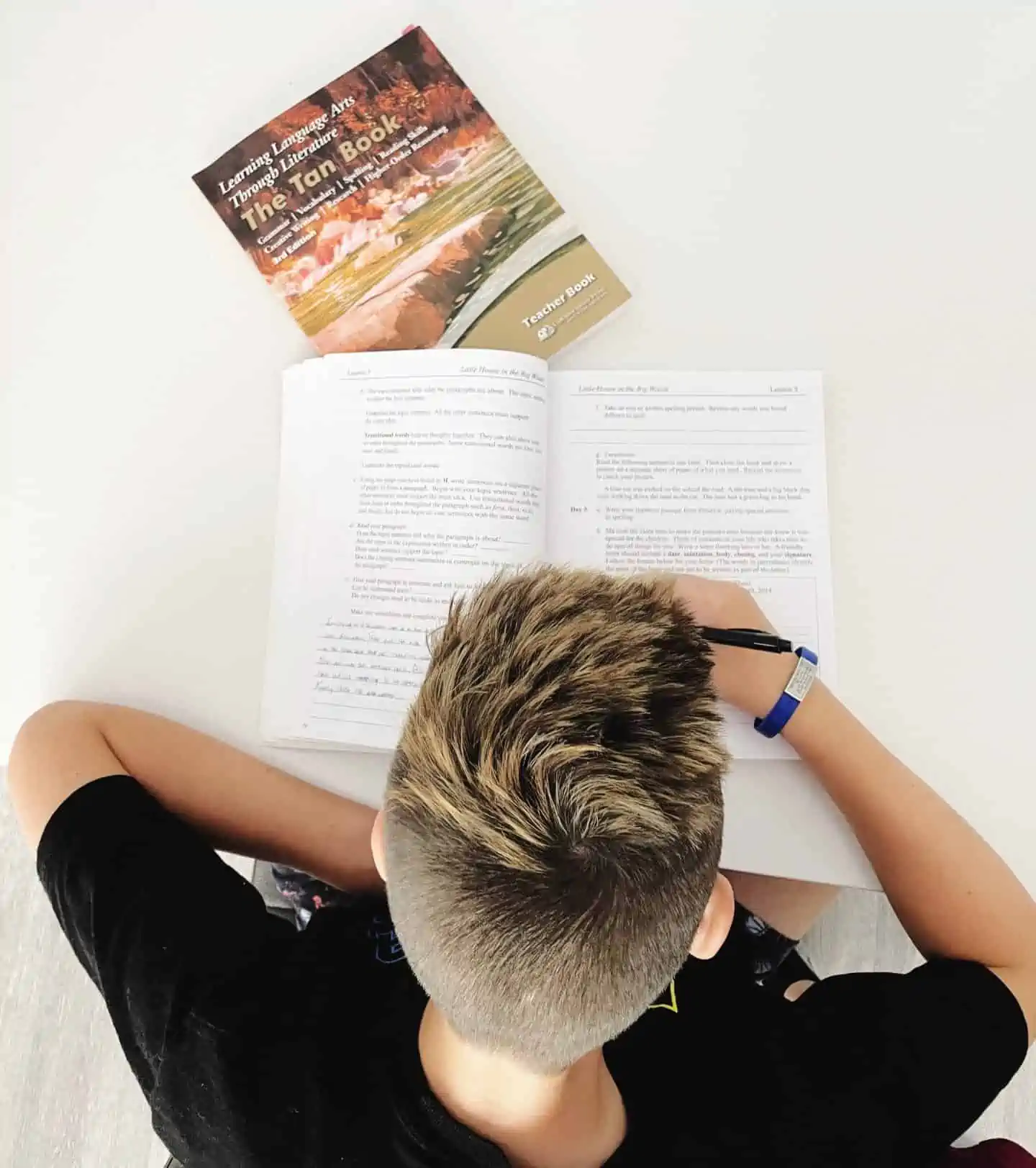 Reading
I'm lucky that my son really enjoys reading. Right now, he's all into James Patterson's I Funny during his free reading time, and he's having a blast with it. He also loved Gordon Korman's Ungifted so he's planning to read at least one more of Korman's books this year.
I don't like to plan his "fun" reading books too far ahead because his reading preferences change quite often. We keep it simple and let him choose what he wants to read.
As for the rest of our reading, it can be a bit influenced by how organized I am, which I'll admit isn't my strong suit! But I do know that for the next three months, we'll be introducing Shakespeare into our homeschool. It's an exciting twist to our reading plan.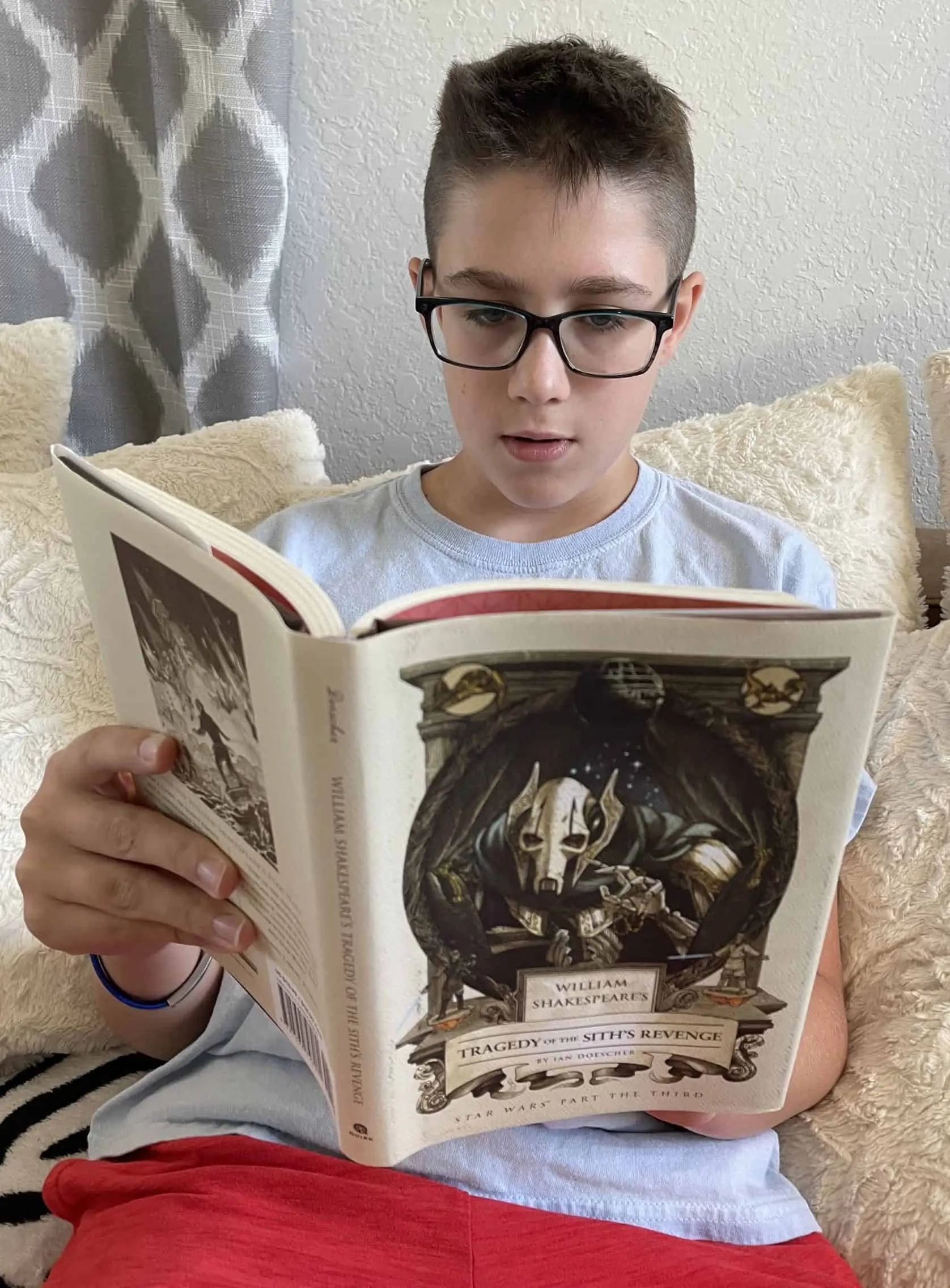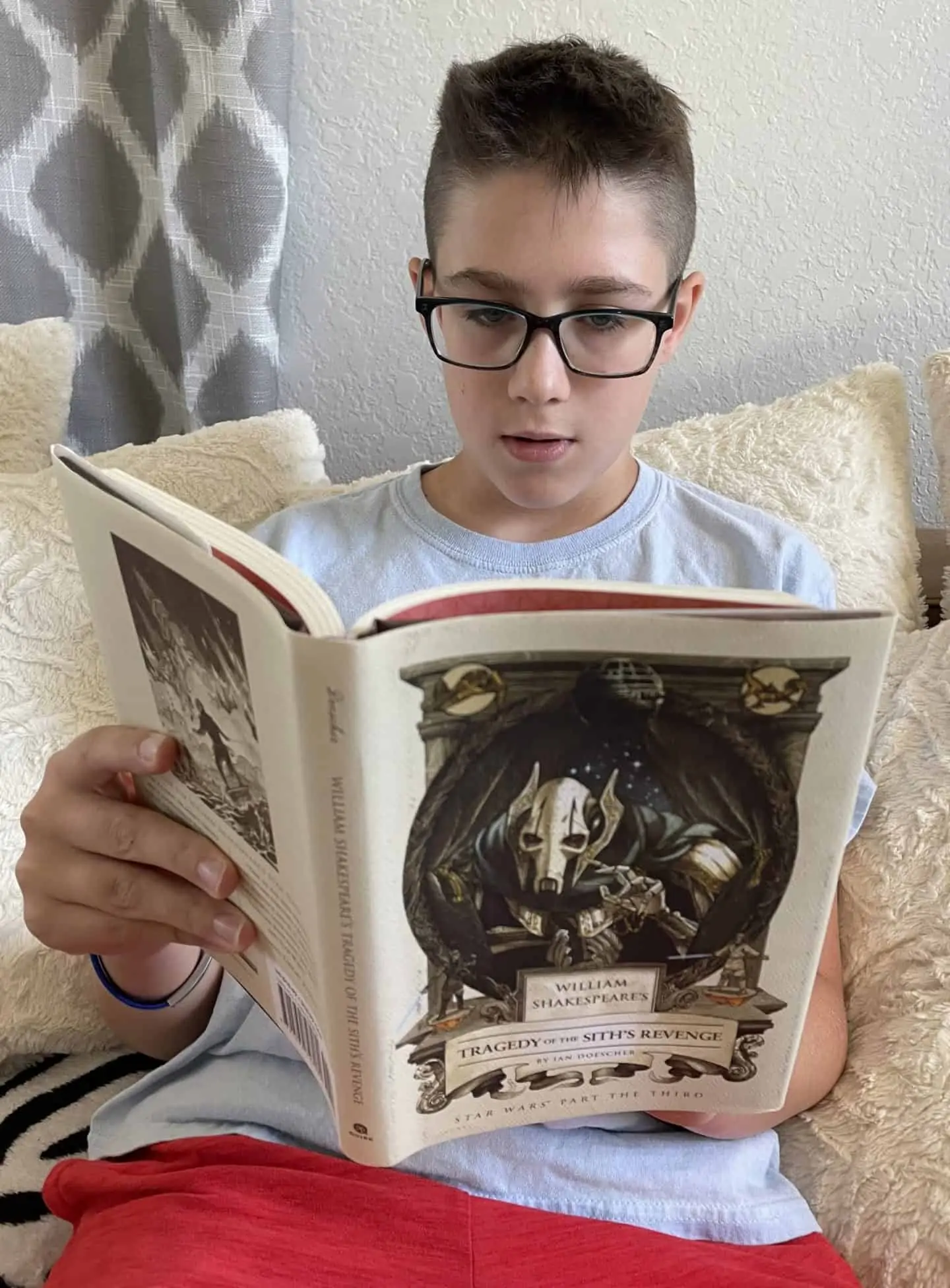 We're also going to keep playing our book bingo game, which he really enjoys. When he finishes it, he gets a little prize, and it keeps him motivated to read more. It's a win-win for us!
6th grade spelling curriculum
For our sixth-grade spelling lessons, we've opted for the Spectrum Spelling book, which has been working well for us. We're also incorporating Spelling Bee Words to make it more engaging and challenging.
If you're exploring different options for middle school spelling, I recommend taking a look at our blog post about the best homeschool spelling curriculum. There, you'll find a variety of choices to consider.
We've had positive experiences with Spectrum books in previous years, and considering their affordability, we believe they offer great value. They've been a reliable resource for our homeschooling journey, helping our child build strong spelling skills without breaking the bank.
Vocabulary & Grammar Lessons
In our quest to enhance vocabulary and grammar skills, we're sticking with Spectrum as a dependable resource. Additionally, we've been making good use of the big fat notebook for English, and I must say, it's a handy tool that covers various subjects – we have one for every subject!
This combination of Spectrum and the comprehensive Big Fat Notebook has been a valuable addition to our curriculum. It's helping us cover all the necessary ground for English while keeping things organized and efficient across all subjects.
Carson Dellosa Skill Builders Spanish I Workbook—Grades 6-8 Reproducible Spanish Workbook With Spanish Vocabulary, Common Words and Phrases for Conversational Skills (80 pgs)
Spectrum 6th Grade Science Workbook, Ages 11 to 12, Grade 6 Science Workbooks, Natural, Earth, and Life Science, Science Book With Research Activities – 176 Pages (Volume 66)
Spectrum 6th Grade Math Workbook, Ages 11 to 12, Multiplying and Dividing Fractions and Decimals, Math Equations, Percents, Probability and Statistics, Math Workbook Grade 6 – 160 Pages
Brain Quest Workbook: 6th Grade Revised Edition (Brain Quest Workbooks)
Spectrum Grade 6 Geography Workbook, 6th Grade Workbook Covering International Current Events, World Religions, Migration World History, and World Map … or Homeschool Curriculum (Volume 26)
180 Days of Social Studies: Grade 6 – Daily Social Studies Workbook for Classroom and Home, Cool and Fun Civics Practice, Elementary School Level … Created by Teachers (180 Days of Practice)
6th Grade Science Homeschool Curriculum
When it comes to the best homeschool science curriculum, we've found that the Real Science Odyssey is the only option for secular homeschoolers.
It provides a comprehensive and engaging approach to science education, covering a wide range of topics, from earth science to life science and physical science. The program's well-structured lessons and hands-on experiments have made learning science not just informative but also incredibly fun for our child.
Plus, we like to supplement our curriculum with hands-on science experiences. To do this, we've explored a variety of science kits designed for homeschoolers. These kits offer a fantastic opportunity for our child to dive deeper into specific scientific concepts and engage in exciting experiments right at home. Whether it's building a volcano, exploring the world of chemistry, or investigating the mysteries of biology, these science kits have added an extra dimension to our homeschool science education.
In our search for the best science kits for homeschool, we've come across a diverse selection of options that cater to different interests and age groups. These kits not only align with our curriculum but also encourage curiosity, critical thinking, and a hands-on approach to science.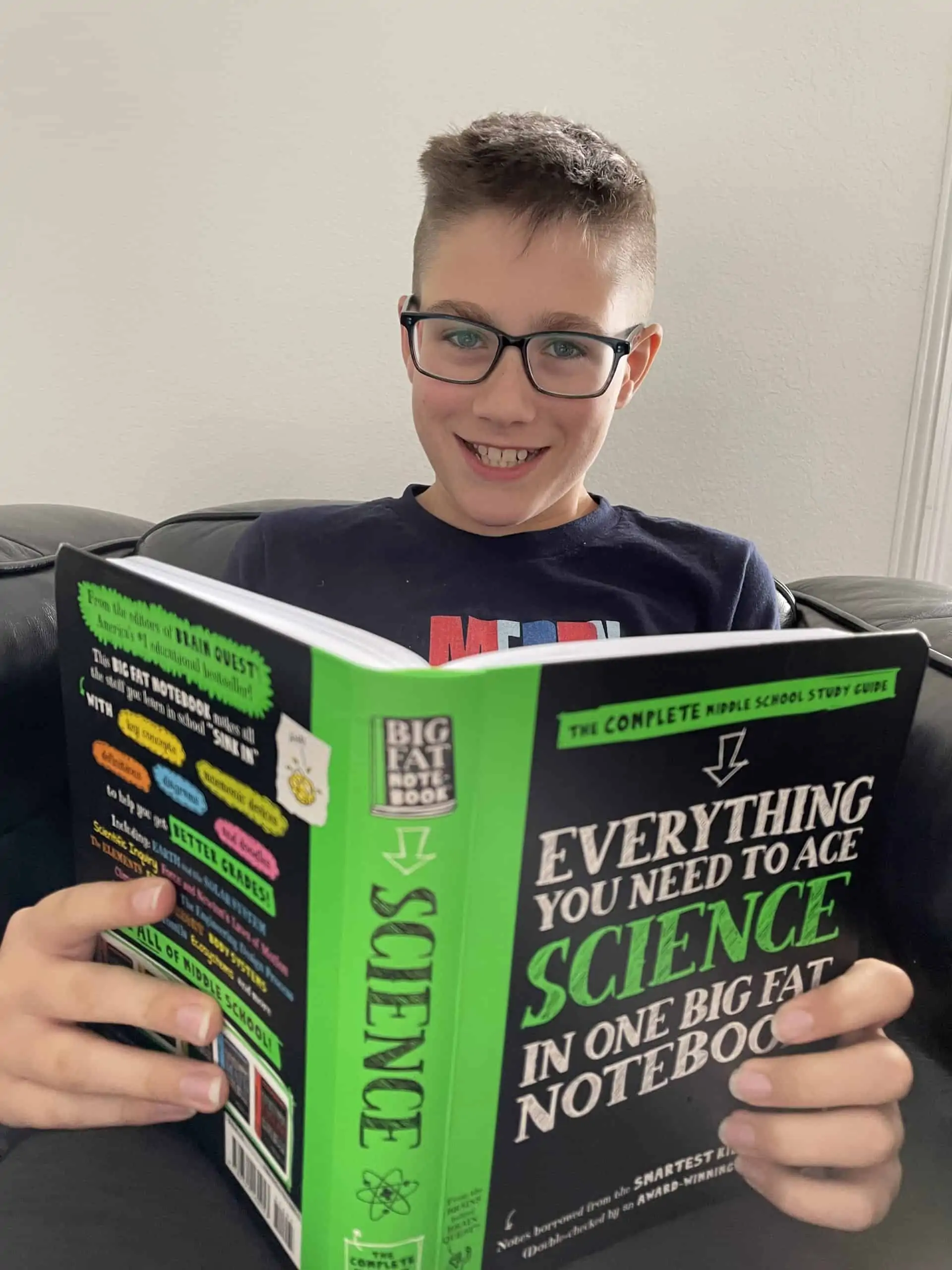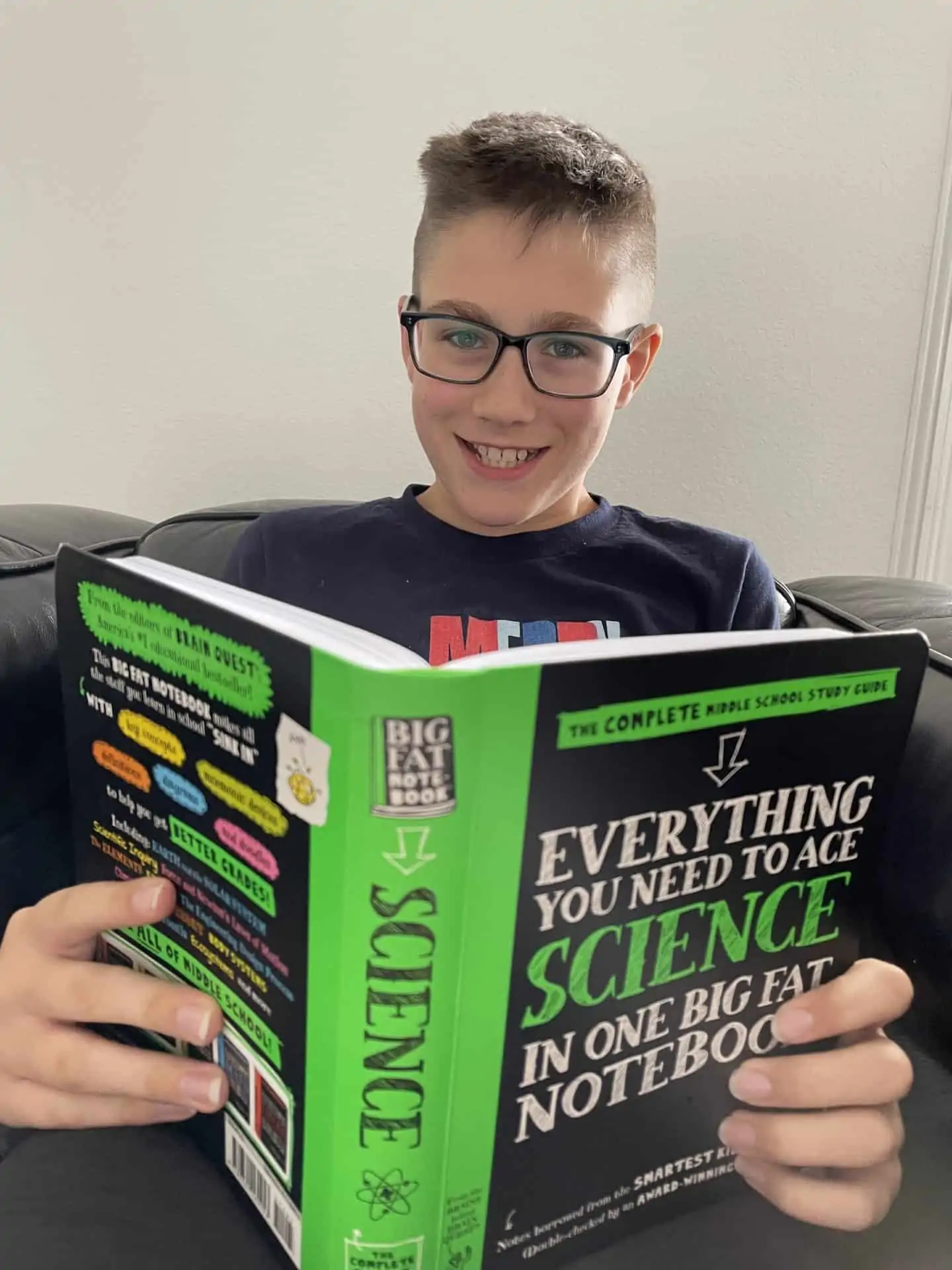 So, our science lessons are a combination of the well-structured Real Science Odyssey curriculum and these engaging science kits, ensuring a well-rounded and immersive learning experience for our 6th-grader.
Best 6th grade history curriculum
So, when it comes to the best homeschool history curriculum, we've landed on History Odyssey from Pandia Press as our top pick. It's the go-to curriculum for secular homeschoolers like us, and it really makes history come alive for our sixth grader. It's not just about facts; it's about digging deep and thinking critically about the past.
You can check out our History Odyssey review for more details, but we have now used it for American history, world history, ancient history, and more!
In addition to History Odyssey, we keep two valuable books in our toolkit. The Big Fat Notebook For History is like our reliable source of historical information, covering a wide range of topics.
Then there's Kingfisher History Encyclopedia a treasure trove of historical knowledge accompanied by captivating illustrations. This combination of curriculum and reference books ensures our history lessons are both enjoyable and informative for our sixth-grader.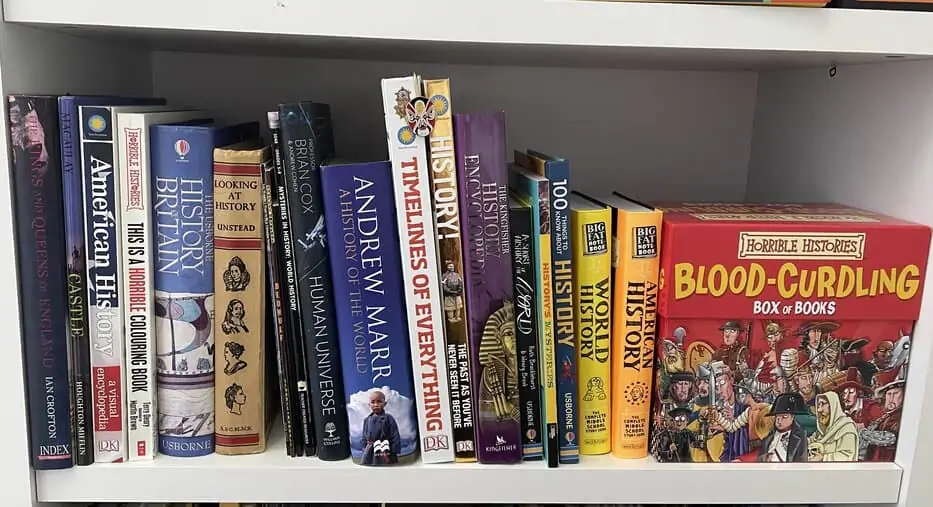 6th grade geography curriculum
Geography may not be our main focus this year, but we've still got some exciting field trips coming up. Our 6th grader will be learning all about the United States, and we've already kicked things off with the 180 days of geography workbook.
For a more engaging twist on mastering the 50 states, take a peek at our fun ways to learn the 50 States. We've come up with some creative and enjoyable methods to make the process a blast.
If you're in the market for the best homeschool geography curriculum, we've got you covered. Check out these resources we've found – they're a great starting point to explore the best options available for your geography lessons.
Spanish 6th Grade
Living in Florida, Spanish is a must-learn language, and this year, we're diving into it with a mix of resources.
We'll continue using Duo Lingo, which is not only free but also something our 6th-grader genuinely enjoys. It's a fantastic way to build language skills in a fun and interactive manner.
Additionally, we're exploring Outschool classes to add a structured and interactive element to our Spanish learning journey. These classes offer a great opportunity for our child to interact with a live instructor and fellow students, enhancing language acquisition.
To supplement our Spanish curriculum, we've got two trusty workbooks in the mix. The Skills for Success Middle School and Carson Dellosa Skill Builders Spanish I Workbook provide valuable exercises and practice to reinforce what we're learning.
If you're on the hunt for the best homeschool foreign language curriculum, be sure to check out our latest post. We've shared insights into the resources that have been working well for us, and they might just be the right fit for your homeschool too.
Homeschool Coding Curriculum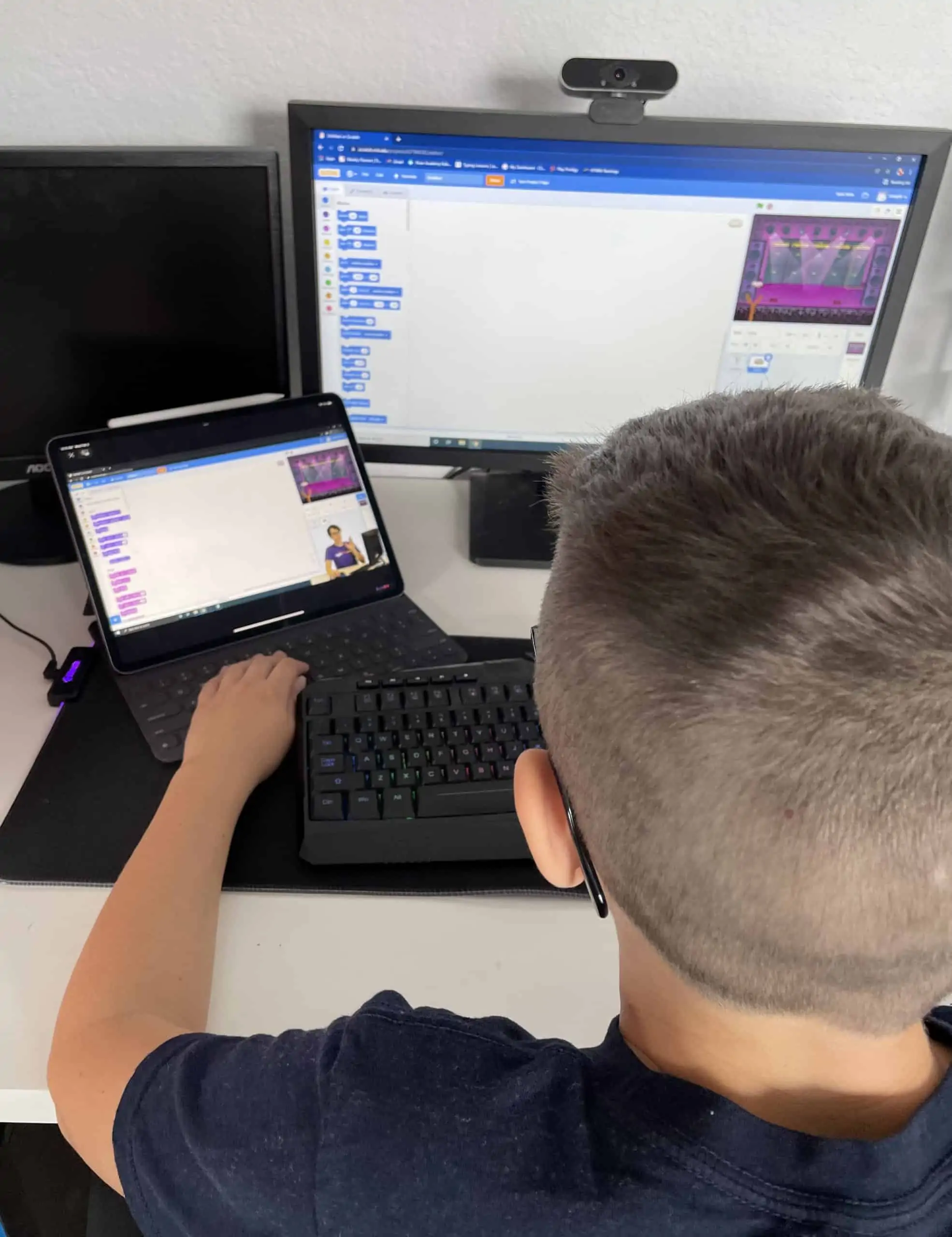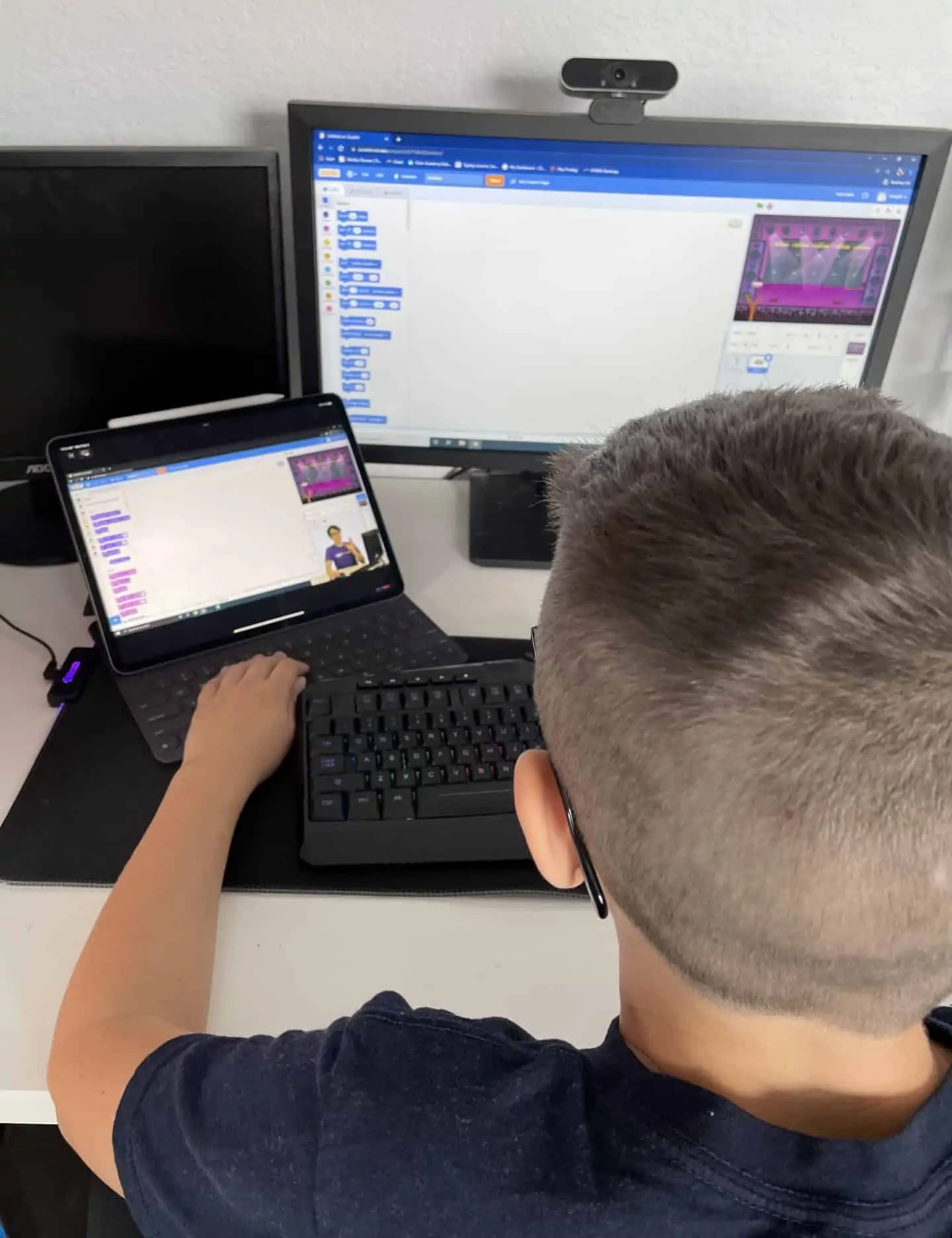 In our homeschool, we're diving into the world of coding, and we've got a handy companion, the big fat notebook on computer science and coding, to help us along the way. It's a great resource to build a strong foundation in computer science and coding skills.
If you're looking for more coding options, our post on the best coding websites for kids has some fantastic alternatives to explore. These websites offer interactive and engaging coding lessons that can further enrich your child's learning experience.
Financial Literacy Middle School Curriculum
This year, we're delving into the world of financial literacy, and we've found MoneyTime to be an outstanding resource. It's been a game-changer for us, offering comprehensive lessons on managing money and understanding financial concepts.
We're so enthusiastic about it that we've written a detailed MoneyTime review, where we share our experiences and insights. If you're considering a financial literacy curriculum, this review might help you make an informed decision.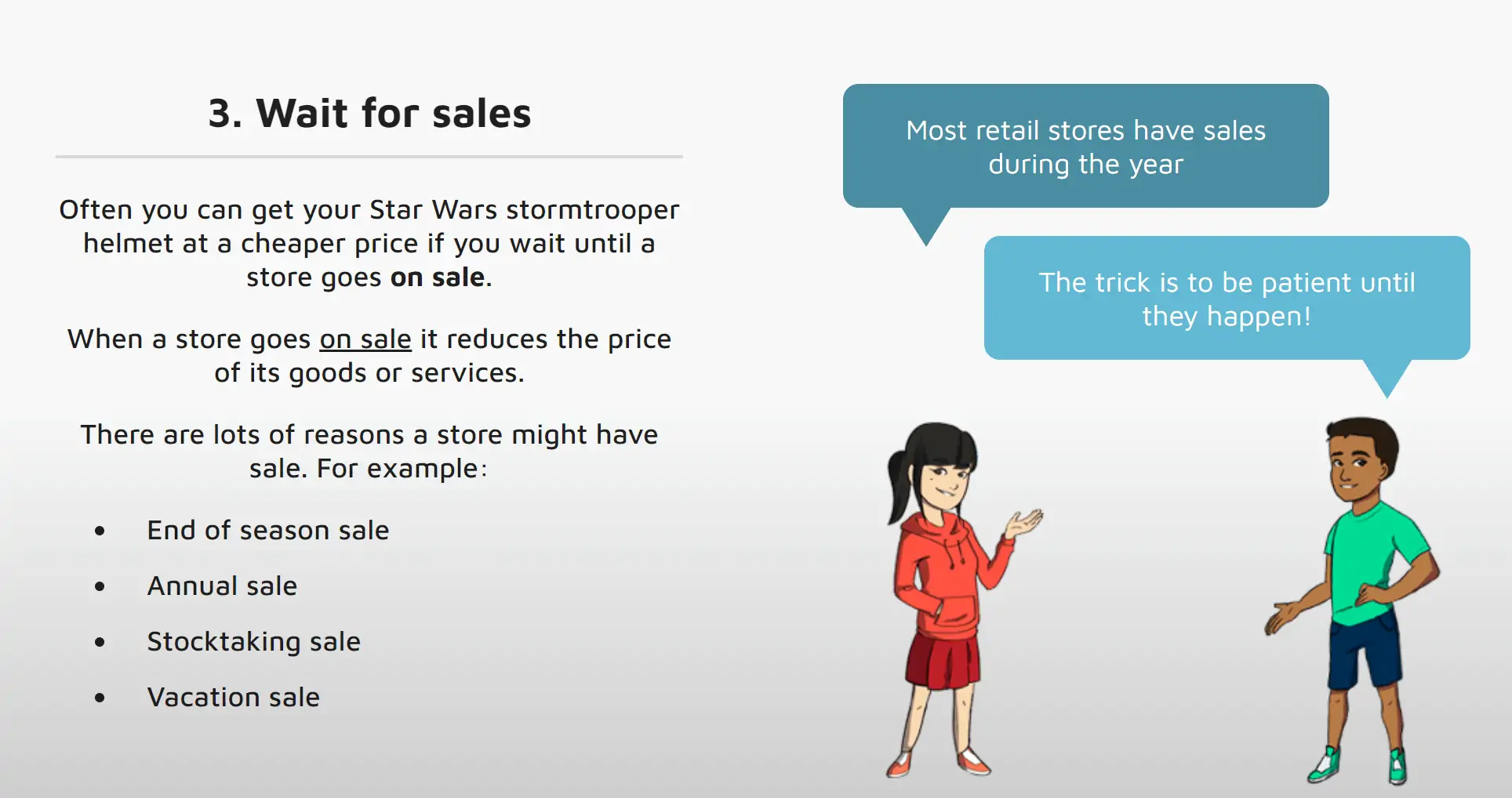 If you're looking for alternative ideas to teach financial literacy to middle school students, be sure to check out our recent post. We've gathered some other great options and resources that can enrich your child's understanding of money and finance.
Typing
We've recently decided to take typing skills more seriously in our 6th-grade homeschool curriculum. To accomplish this, we've adopted the Typesy homeschool typing curriculum.
Typesy offers a comprehensive and structured approach to teaching touch typing, which we believe is an essential skill in today's digital world. It includes interactive lessons, engaging typing exercises, and assessments that adapt to our child's skill level, ensuring a personalized learning experience.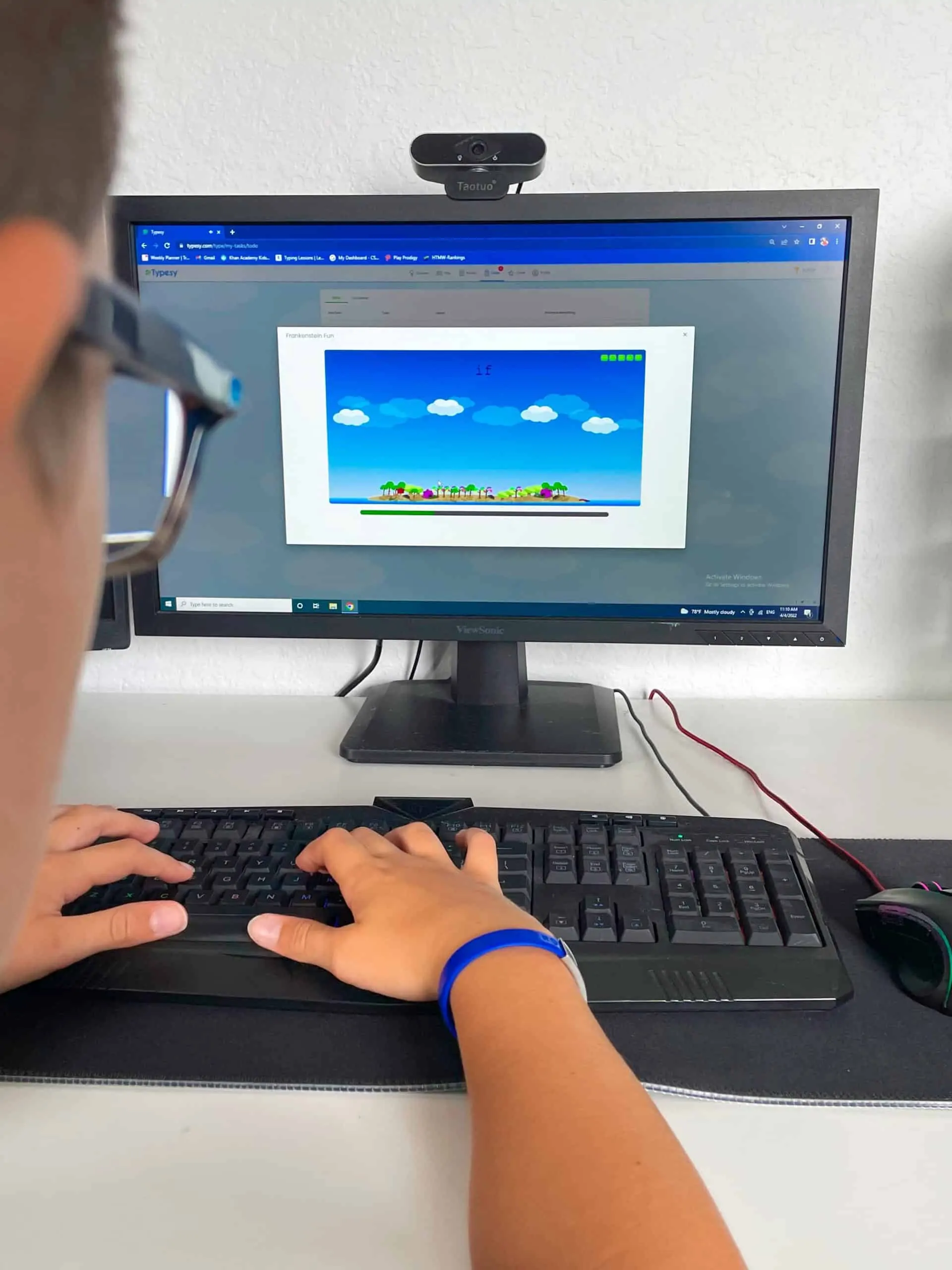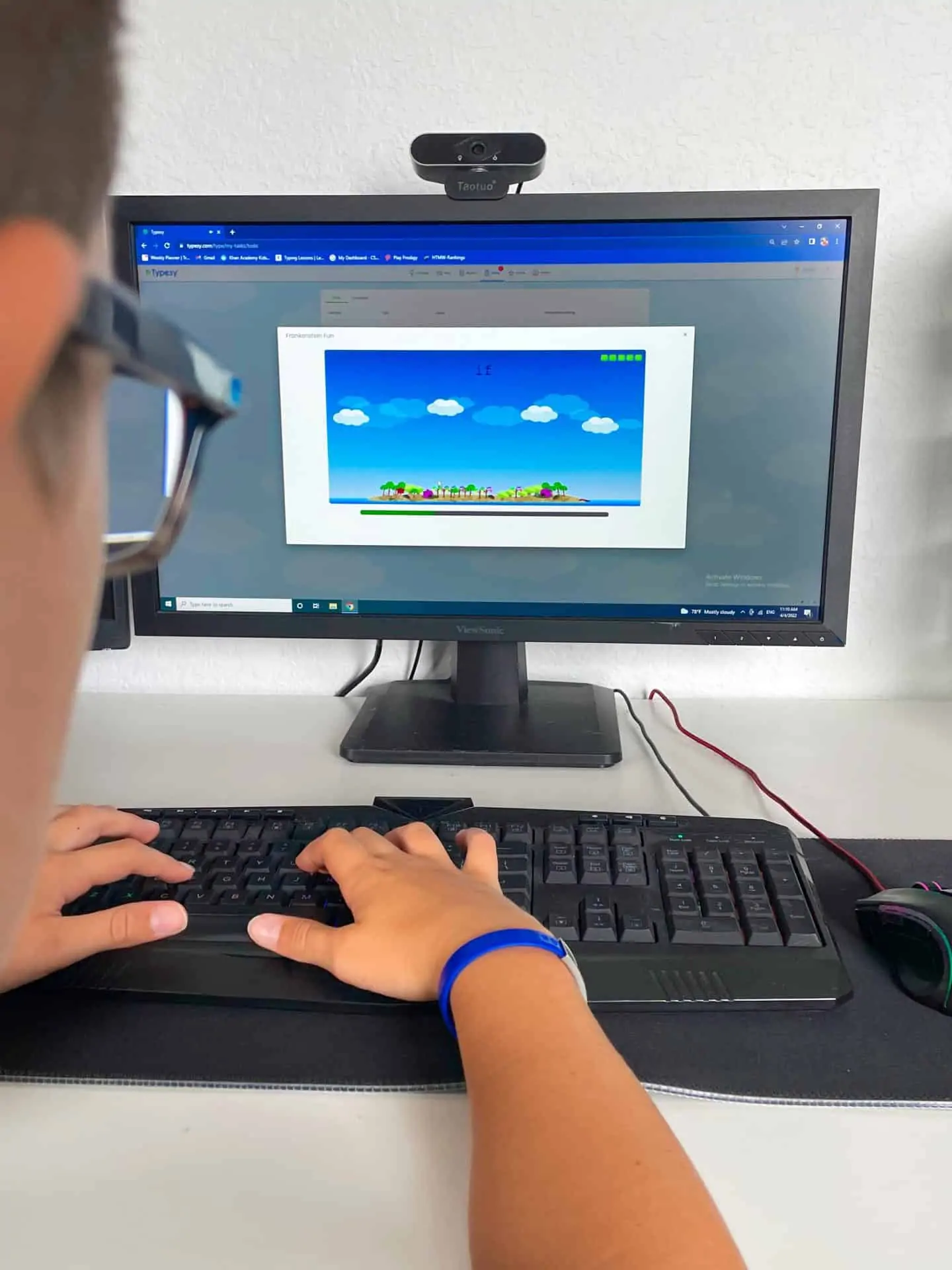 One of the standout features of Typesy is its user-friendly and gamified interface, which has made the learning process enjoyable for our 6th-grader. The program tracks progress and provides feedback to help improve typing speed and accuracy.
We appreciate the flexibility it offers, allowing us to tailor the typing lessons to our child's pace. Typesy's adaptability has been a valuable asset in our homeschooling journey.
If you're interested in exploring the best homeschool typing curriculum for your 6th grader, Typesy is certainly worth considering. It has become an integral part of our curriculum, helping our child develop practical and essential typing skills.
Life Skills
Cooking is a skill that holds significance in our household. We believe it's essential for our son to learn how to cook, and we've incorporated it into our routine.
Ideally, we aim for him to prepare a meal weekly, though life can get busy, and it ends up being more like once every two weeks. Nevertheless, we're equipped with what we consider the BEST KIDS COOKBOOK!
We acquired this remarkable cookbook in May 2020, and it has truly exceeded our expectations. The book's recipes are not only kid-friendly but also practical and delicious. What's more, I've grown so fond of it that I often find myself turning to it as my primary go-to cookbook for our family meals. It's a win-win situation, and it's been a wonderful addition to our culinary adventures.
Music
In our homeschool, music plays an important role, and our son's piano lessons are a highlight. He has weekly piano lessons and we encourage him to practice for at least 15 minutes every day, all while keeping it fun to ensure he enjoys the process.
For those interested in the best online piano lessons for kids. These music lessons provide a convenient and effective way to nurture your child's musical talents.
Currently, our son is working on some fantastic tunes from two easy piano books: Music From the Star Wars Trilogy and Top Hits of 2019 Easy Piano. It's a joy to see him explore music from such diverse genres, enhancing his musical repertoire.
If you're on the lookout for the best homeschool music curriculum, we've got you covered. Our latest post provides insights into various resources to help you make an informed choice and inspire your child's love for music.
Physical Education
Physical activity is a key part of our homeschooling routine, and we've tailored it to our son's interests. Currently, his favorite sport is basketball, and we're fortunate to have a hoop in our backyard, as well as a basketball court in our neighborhood. This provides an excellent opportunity for him to engage in his beloved sport regularly.
In addition to basketball, he's a fan of swimming, which serves as another important way for him to get his "formal" exercise. These activities not only keep him active but also help him develop crucial physical and social skills.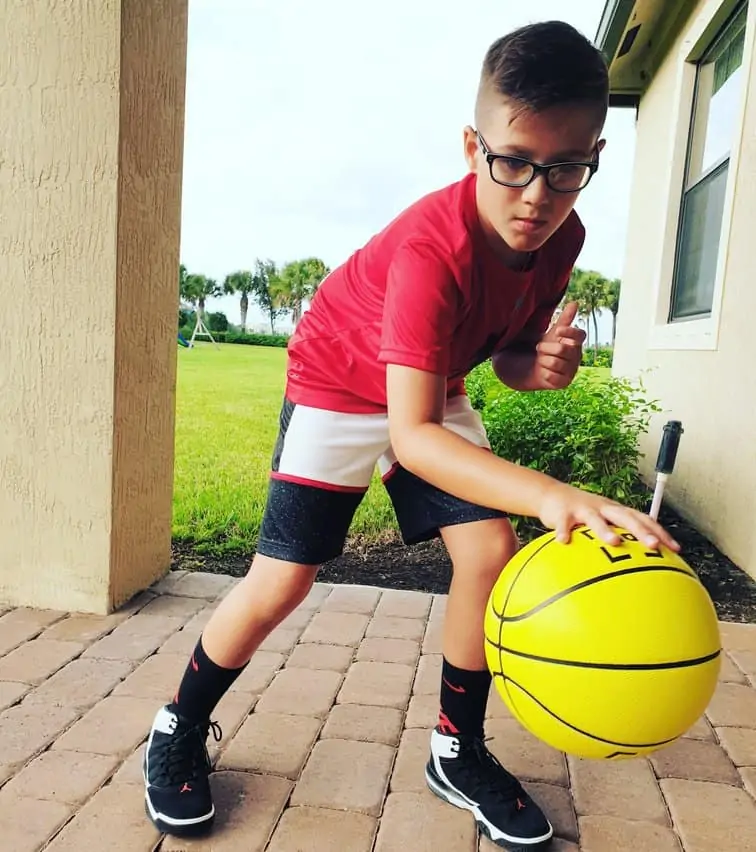 If you're seeking more ideas for physical education in a homeschool setting, we've put together a list of the best PE ideas for homeschool. These ideas can add variety and fun to your physical education curriculum and keep your child engaged and active.
Homeschool Testing
As the school year wraps up, we've incorporated map testing for homeschoolers from Homeschool Boss into our routine.
This testing helps ensure that our child has retained the knowledge and skills learned throughout the year and provides me with the reassurance needed when making the transition to the next grade level.
It's become an important tool to gauge our progress and make informed decisions in our homeschooling journey.
6th Grade Homeschool Schedule
In our homeschool for 6th grade, we've put together a daily routine that covers important subjects and keeps things interesting for our child.
This schedule balances learning with fun activities, ensuring our child stays engaged throughout the day. We've outlined our typical homeschooling day to show you how we tackle various subjects and provide a well-rounded education.
8am – Breakfast while watching CNN10 and Tour The States
8.30am – Math – Beast Academy
9.30am – Prodigy Math
9.45am English – writing, spelling, vocabulary, and grammar
11am Science – Experiments, workbooks, and subscription box
12pm – Lunch – Free Choices – Curiosity Stream, Drawing, Lego, Basketball, Piano
1pm – Shakespeare
2pm – History
3pm – Typing
3.15pm Coding
3.45pm Spanish
4pm – Finish
Bedtime – Read a book of choice for 30 minutes
Last Updated on 14 November 2023 by homeschoolof1