Best Homeschool World History Curriculum from Sonlight
Are you looking for the best homeschool world history curriculum?
If you are looking for an engaging and comprehensive world history curriculum that not only educates but also inspires a love for history and reading. Look no further than Sonlight.
The Sonlight World History homeschool curriculum is designed to take your kids on an incredible journey through time. Making it one of the best homeschooling resources in World History.
Allowing the kids to witness the rise and fall of ancient empires, explore the stories of remarkable individuals, and gain a deeper understanding of the world's past.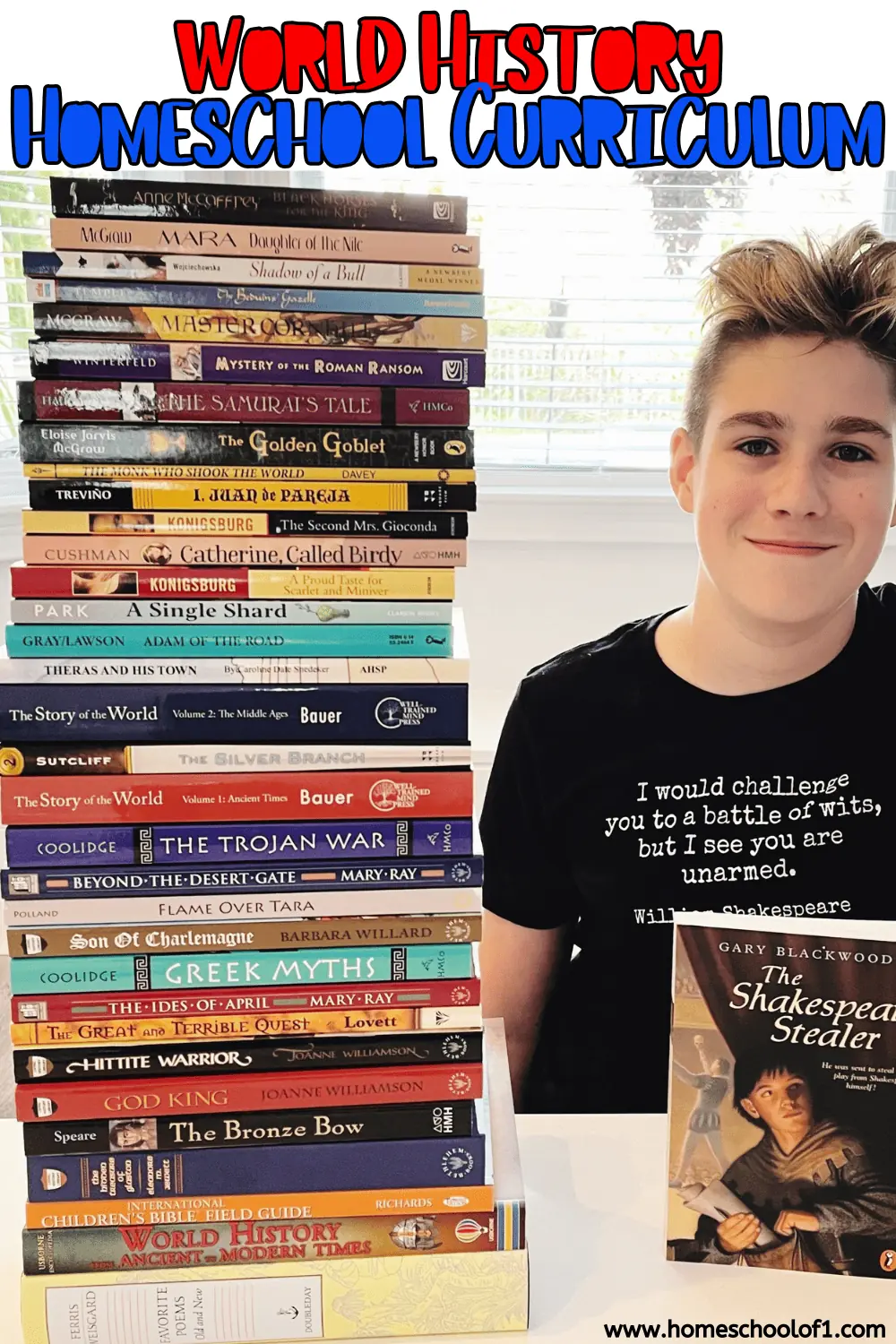 **Disclosure: I was compensated for my time to write this post. As always, all thoughts and opinions are my own. I only share resources that I would use with my own family and those that I believe other homeschool families will enjoy. There may be affiliate links in this post.**
World History Homeschool Curriculum
We are using World History, Year 1 of 2 History / Bible / Literature G which is aimed at children aged 12-14 (7th grade – 9th grade).
This curriculum spans 36 weeks and follows a five day a week schedule, providing a comprehensive historical and literary journey.
It has a wonderful collection of books, and my son was delighted to find a Shakespeare book in the mix as he is a huge fan of the Bard.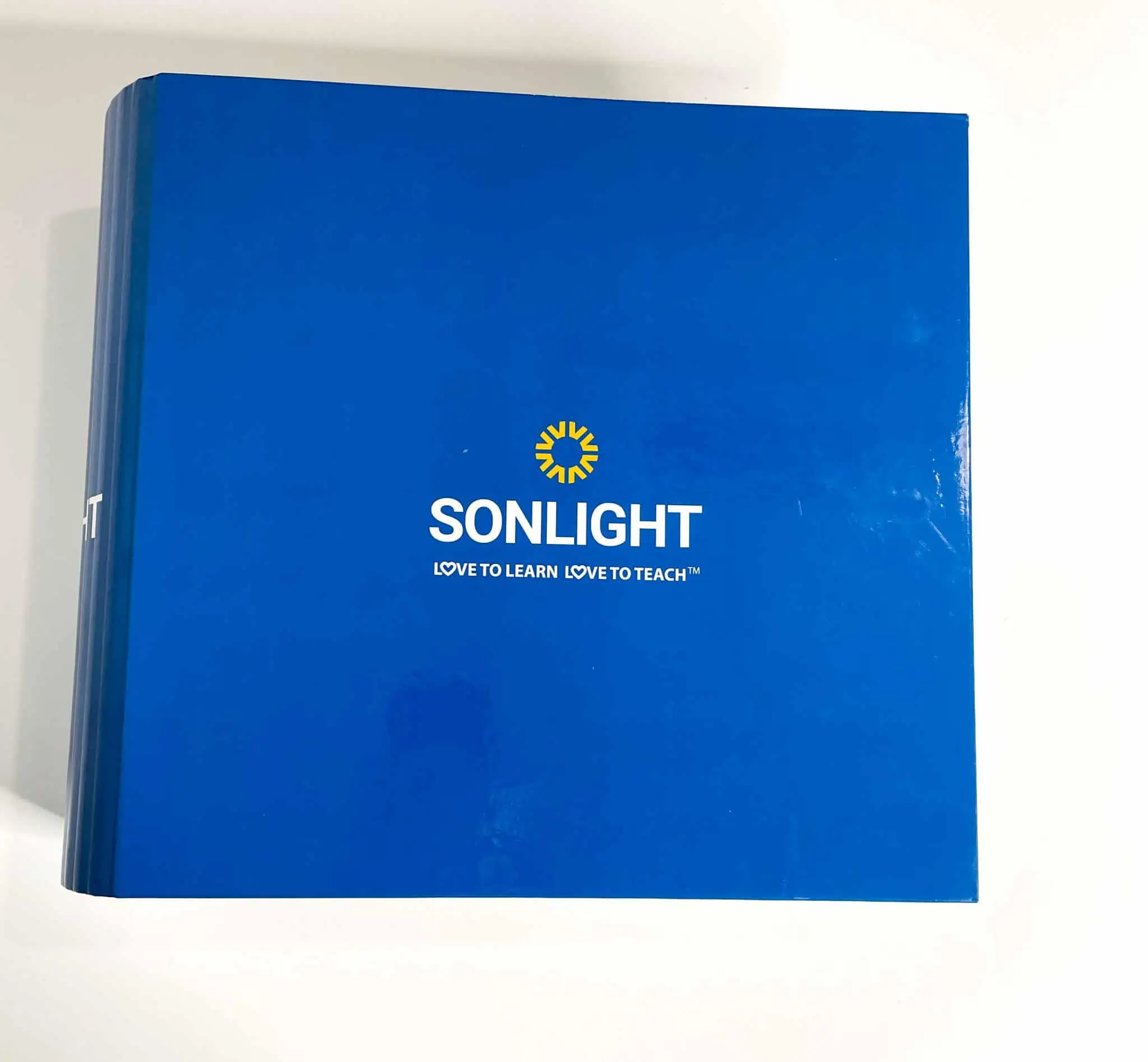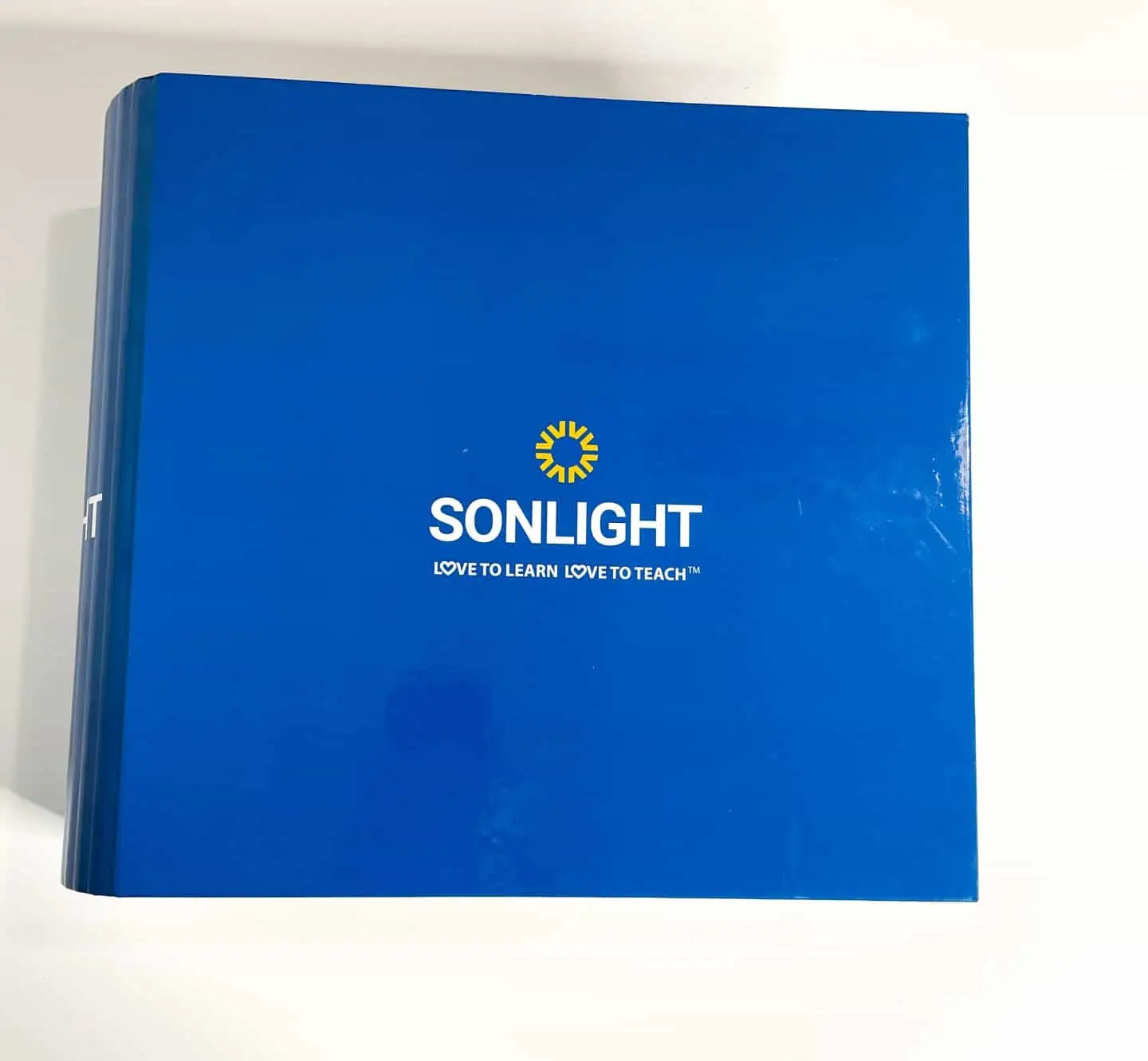 Best world history curriculum for middle school
When it comes to exploring world history curriculum with middle schoolers, the Sonlight World History program truly stands out. Let's delve into more detail about what makes this best homeschool history curriculum exceptional:
Comprehensive and Engaging Content
Sonlight's World History curriculum is designed to provide a comprehensive overview of world history.
It helps students travel back in time to learn about history, from ancient civilizations to the middle ages and beyond.
This comprehensive approach ensures that students gain a deep understanding of the key events, figures, and cultures that have shaped our world.
Literature-Based Learning
One of the standout features of the Sonlight curriculum is its emphasis on literature-based learning.
Rather than relying solely on dry textbooks, Sonlight incorporates a rich collection of books and novels that bring history to life.
These books cover a wide range of topics and perspectives, allowing students to explore history through the eyes of different people and cultures.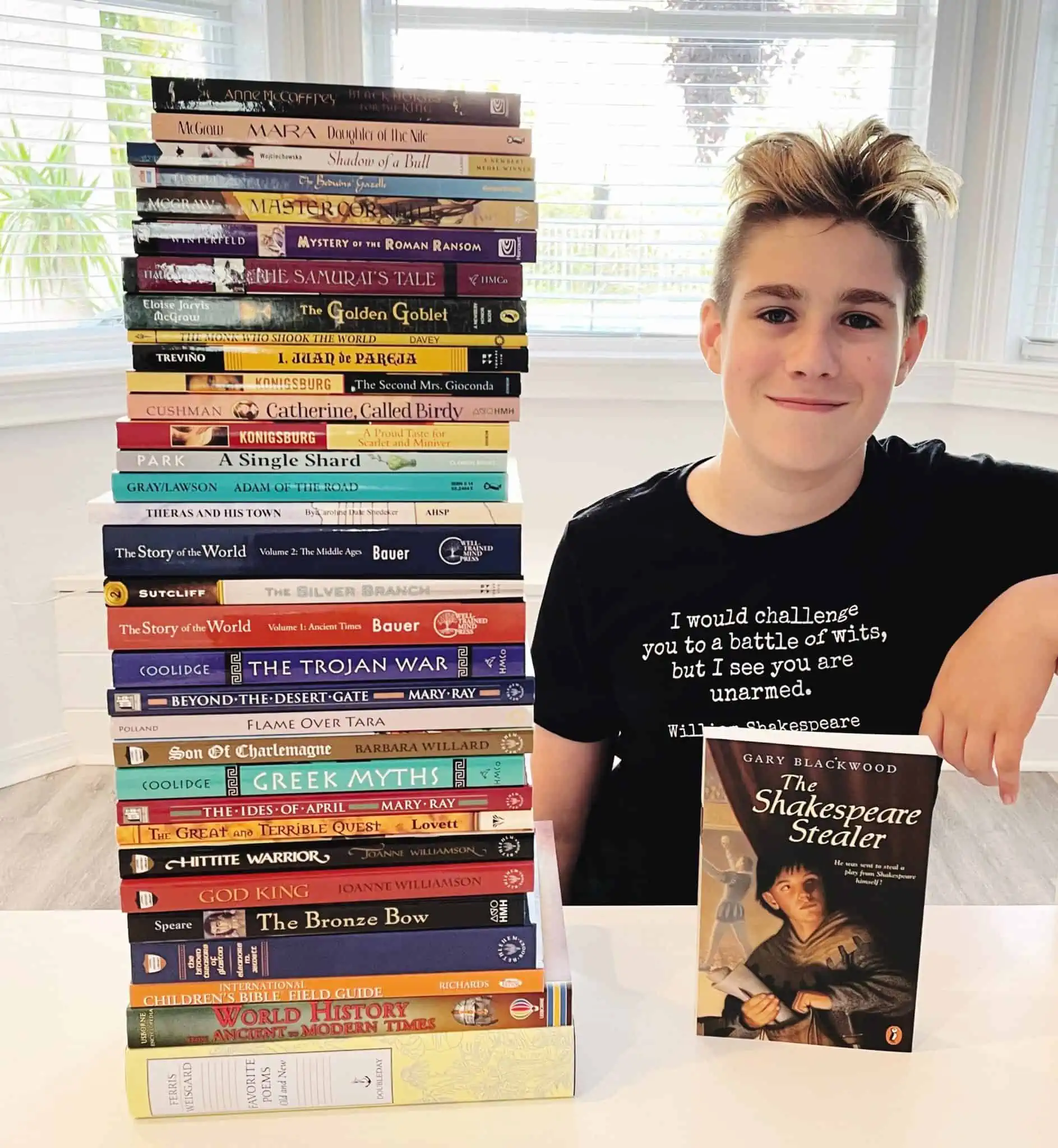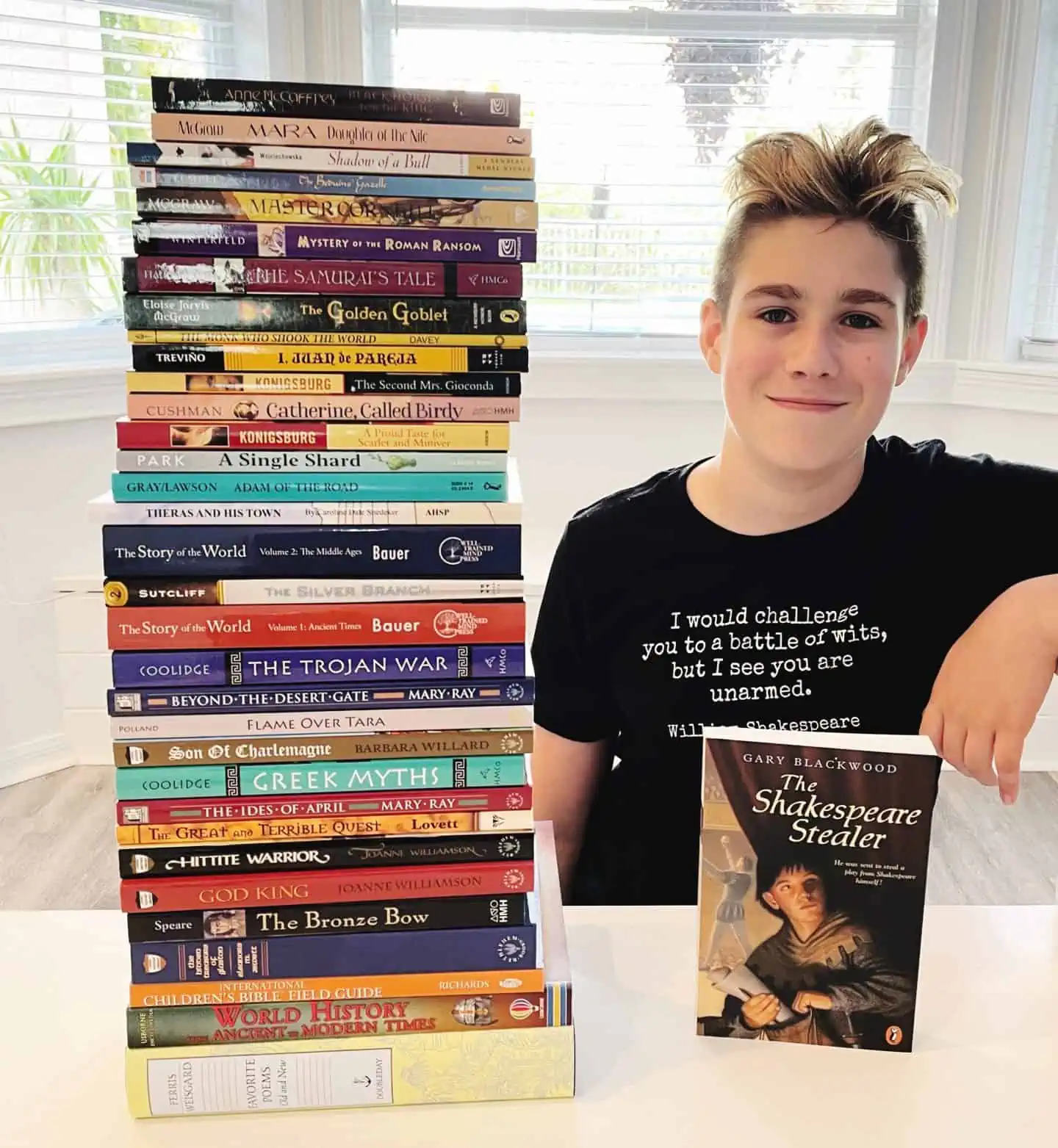 Diverse Reading List
The reading list included in the Sonlight World History curriculum is nothing short of impressive.
It includes a diverse selection of texts, from historical fiction and biographies to classic literature and poetry.
This diversity not only keeps students engaged but also helps them develop a well-rounded understanding of history and literature.
Critical Thinking and Analysis
Sonlight goes beyond memorization and encourages critical thinking and analysis. Students are prompted to ask questions, think critically about historical events, and analyze the impact of history on the world today.
This approach fosters a deeper appreciation for the subject matter and helps students develop valuable analytical skills.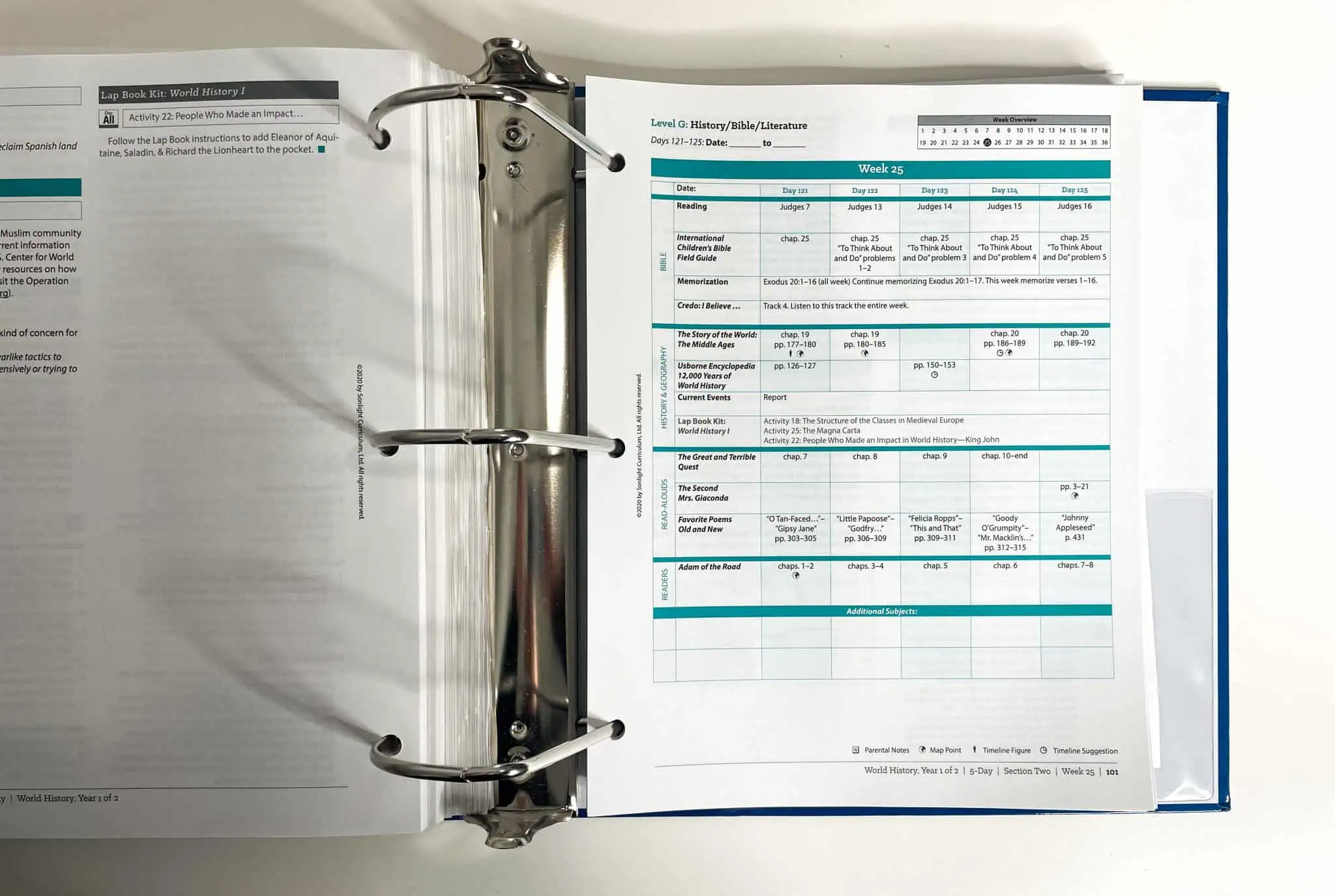 Supportive Community and Resources
Sonlight offers a supportive homeschooling community. Complete with in person groups, podcasts, and online events.
This community can be really helpful for parents who want advice, suggestions, and to feel like they're part of a team while homeschooling.
World history books for kids
These are the books included in the 5 days a week world history curriculum:
Bible
History
Read-Alouds
Readers
Sonlight Review
As secular homeschoolers, it might seem strange that we are reviewing a Christian history curriculum. But, we have been using Sonlight for the last 2 years and continue with it because it is the best.
My son will actually read the readings in the bible for that day, but he won't do any of the other biblical activities. He reads it more as a story than anything else. As it is the most read book in the world I don't think it hurts for him to add it to his collection of read books.
Sonlight's lessons come from Christian ideas, but they give us lots of stuff to learn and can be changed to fit different families. Even though we're not religious, we can use their materials to teach what we want and still respect our own ideas. That's why we still think Sonlight is the best for our homeschooling journey.
My son as always loved the books included. His favorites were the Shakespeare Stealer and Greek Myths book.
Previous Sonlight reviews
We have been enjoying Sonlight for the past 2 years see our previous homeschool curriculum reviews:
Last Updated on 2 November 2023 by homeschoolof1