Cosmo Smart Watch Review: Why It's Better Than A SmartPhone
We've all been there, you know the time the kids ask for their first cellphone. "But Timmy from soccer practice has got one!"
I think the first time my son asked for a cell was when he was about 8 years old.
Now to be fair, he saw his brother and sister with them and didn't understand why he couldn't have one too! I might add that his brother and sister are 11 and 14 years older than him!!
Cosmo Kids Smart Watch is the answer. Carry on reading for our honest Cosmo smart watch review.
I definitely had mixed feelings about the need for a smartphone. I was absolutely against the thought of him having one, but on the other hand, I really wanted to be able to keep track of him.
Despite being homeschooled and being with me nearly 24 hours a day, there are times when he wants some freedom!
So if he wanted to go to the basketball courts, or when he was at a homeschool group I wanted a way to contact him.
But I DID NOT WANT TO GET HIM A SMARTPHONE.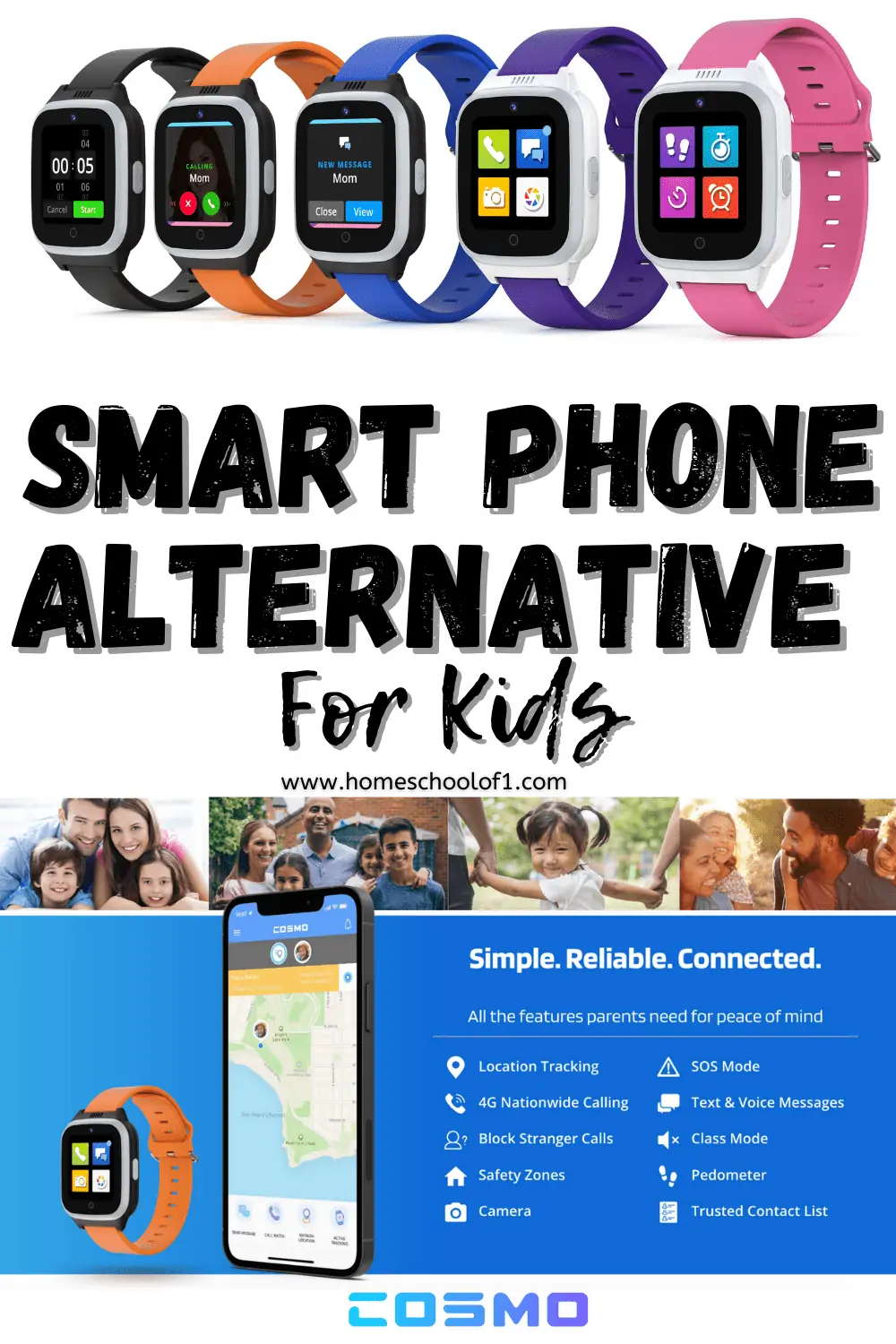 **Disclosure: I was compensated for my time to write this post. As always, all thoughts and opinions are my own. I only share resources that I would use with my own family and those that I believe other homeschool families will enjoy. There may be affiliate links in this post.**
Kids Smart Watch
A kids smartwatch is a great way to keep track of the kids without the need for a cell phone. Check out the pros and cons of smartphones below. For us though this kid's smart watch is the solution we were looking for.
Pros and Cons of Smart Phones
Now of course there are advantages of kids having a smartphone, such as:
Easy Tracking
Easy to get hold of them
Some homeschool sites have really good apps (such as Mel Science – check out our Mel Science review here.)
Taking photos
But the disadvantages are just too great for us:
Online bullying
Access to the internet with no restrictions
Uncensored content
Online gaming (we have enough problems with the Playstation, without having a smartphone too!)
The cost (and then of them losing it!)
This is a really hard decision for parents, especially for children that go to school or ride the school bus.
The advantages are hard to argue against, well they were until now. There is an ALTERNATIVE!
Cosmo Watch Review
The awesome team at Cosmo has created a new smart watch, the Cosmo JrTrack 2 (see below for an exclusive discount code). All of the advantages of having a smartphone but without all of the disadvantages.
Cosmo is an American company, and in fact, the two founders were homeschooled as was the marketing director. Not that I am saying that homeschoolers are amazing, but, well they are!!
They are also an environmentally friendly company and offset 100% of their plastic used. Check out their website and you will totally agree they are the type of company you would trust your family technology with.
The promo code for 20% off listed at the end of this post will also work on their website if you prefer to not order from Amazon.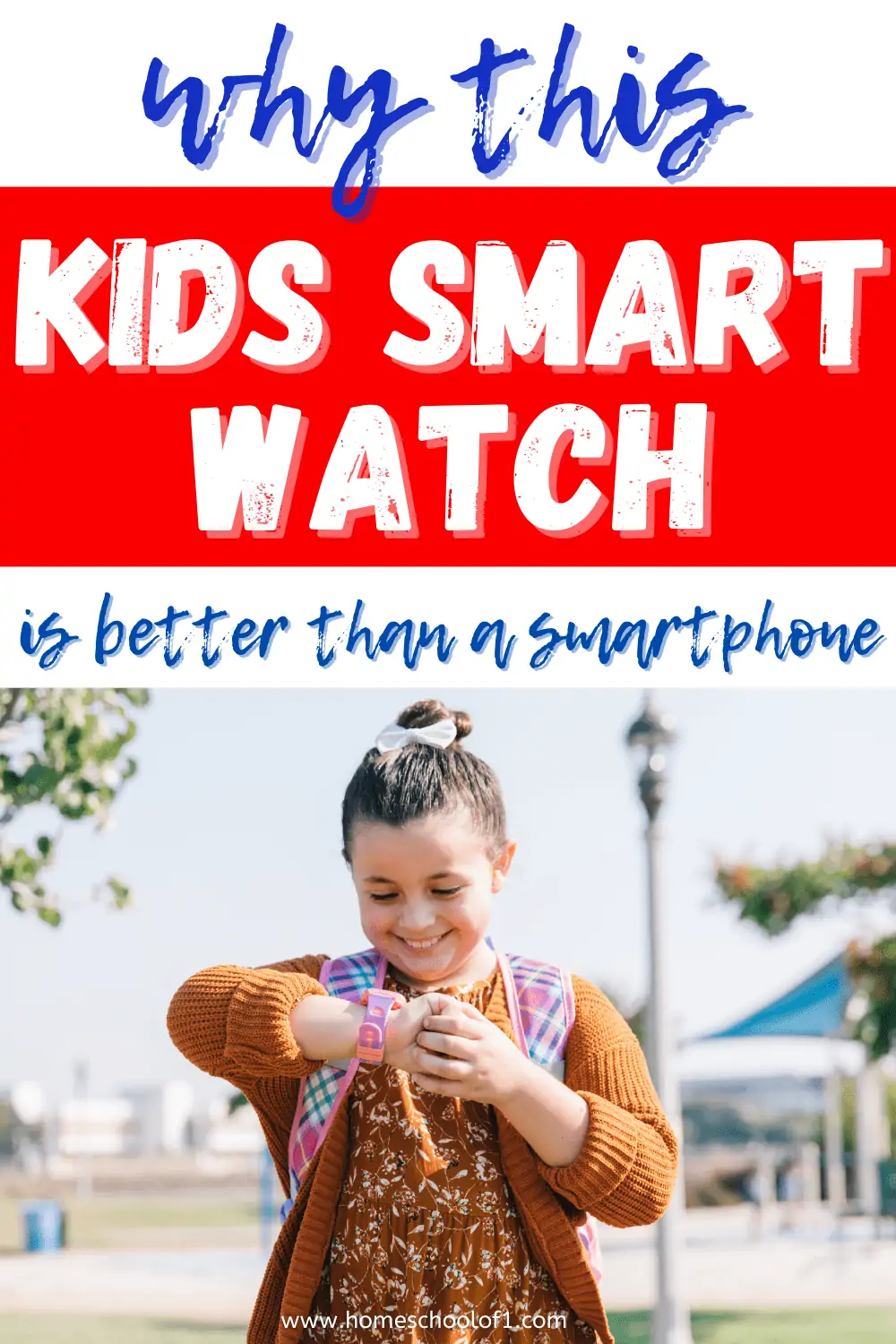 Features of the Cosmo Smart Watch:
Location tracking
4G Nationwide calling
Block stranger calls
Safety Zones
Camera
SOS Mode
Text & Voice Messages
Class Mode
Pedometer
Trusted Contact List
As you can see above this kid's smartwatch has absolutely everything you would need from a smartphone plus even more! For me, it is also about what it doesn't have that makes this the best kid's smart watch!
No social media, no internet, and no unwanted messages and callers!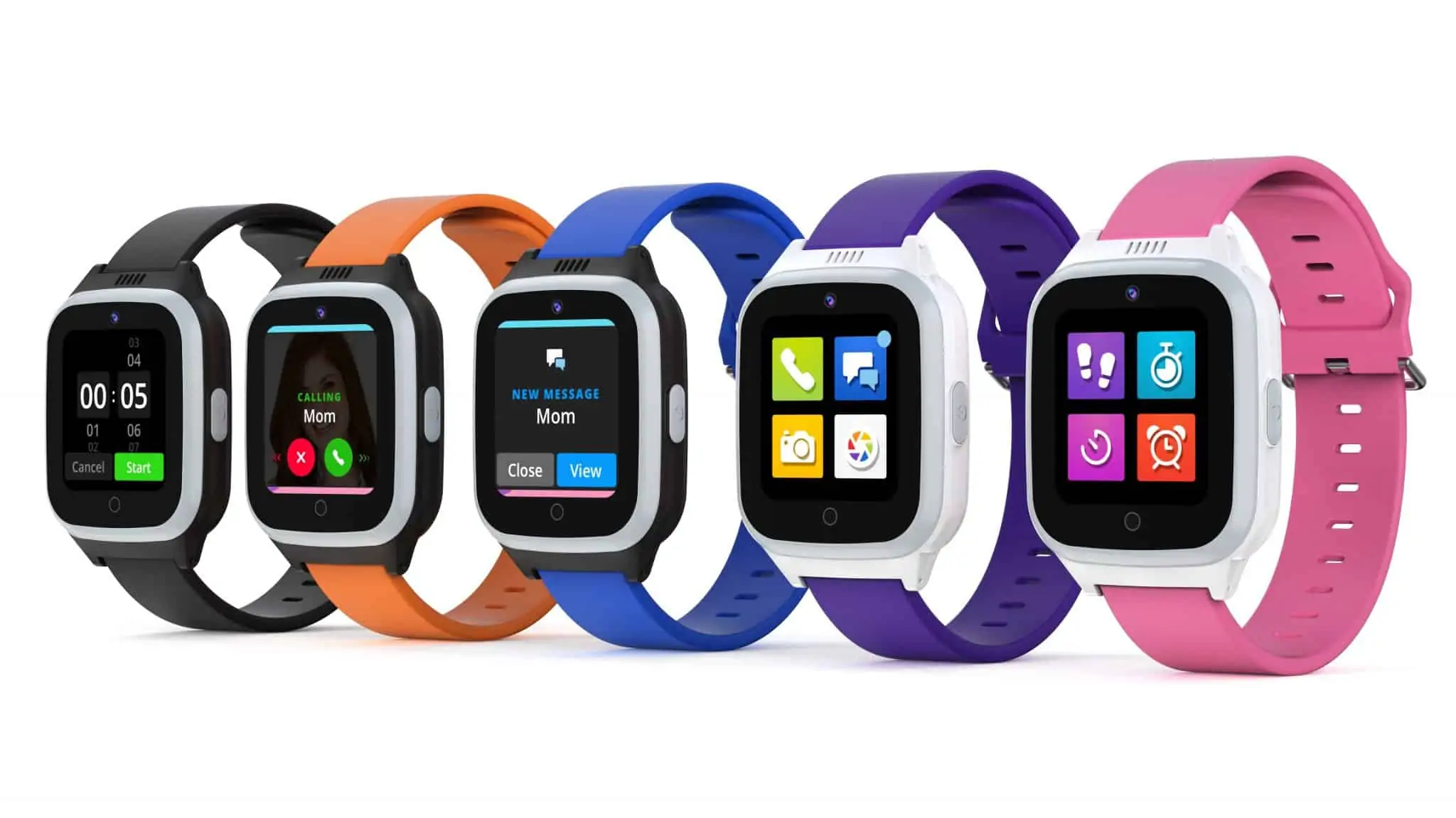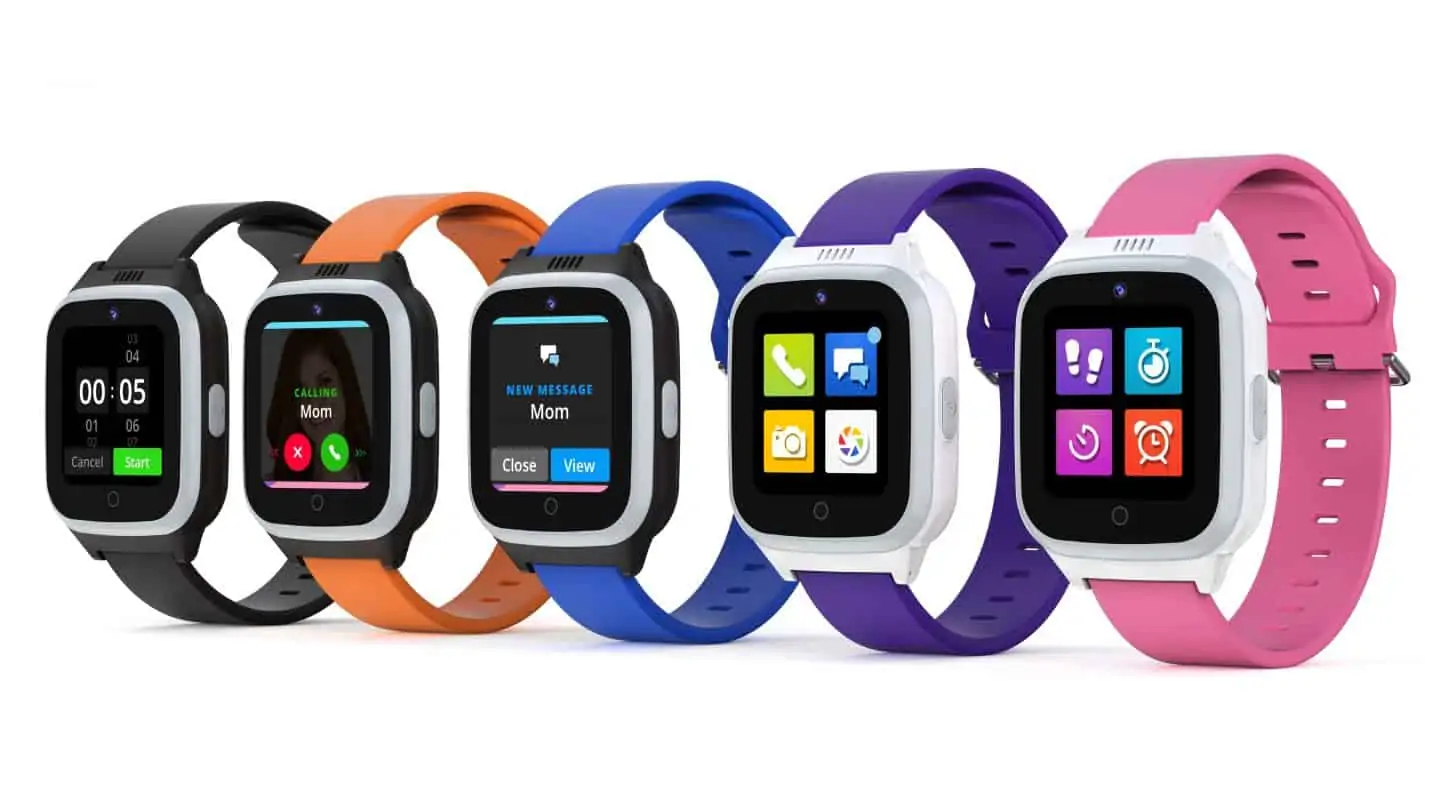 You can order this kids smart watch (but see below for a 20% off promo code). There are also five vibrant colors you can choose from; orange; pink; blue; purple; or black.
I haven't even mentioned the best bit yet, the price! You get all of this for only $59.99 (check the promo code at the end of this blog for an additional 20% off!!)
Promo Code for Cosmo Watch
I am delighted to tell you that I have got an exclusive discount for my readers of 20% off all you need to do is enter HOMESCHOOL80 at the checkout. This would make a perfect gift for Christmas that the kids will love, grab yours now and get it in time for Christmas.
If you are looking for other Christmas gift guides check out our popular posts:
Last Updated on 6 July 2023 by homeschoolof1