How to Homeschool When Mom is Sick! It's Easier Than You Think
We all know these dreaded days when mom is sick and you have to take care of the kids! It's even harder if you homeschool, you are not just a mom who can send the kids off to school. You are with them 24/7!
But don't worry I have you covered. In fact, the last time I was ill my son had the best day ever!
Us homeschool moms give ourselves such a hard time. But you know what, you don't have to homeschool every day!
There are so many things you can do if mom is sick, and the kids will love it.
We have to put ourselves first, just sometimes!
We need to get better to be able to be a mom and teach every day! So when you are feeling sick I highly recommend you do these things.
The kids will not suffer, it will not stop them from going to college or getting a job! (Yes, we all feel like this at some points of our homeschool journey!)
Of course, not all of these ideas will be useful depending on the age of your children. But I will go through all of the things we have done when I have been poorly over the years.
These are ideas for every mom whether you homeschool or not, but most of these are educational, as we do homeschool!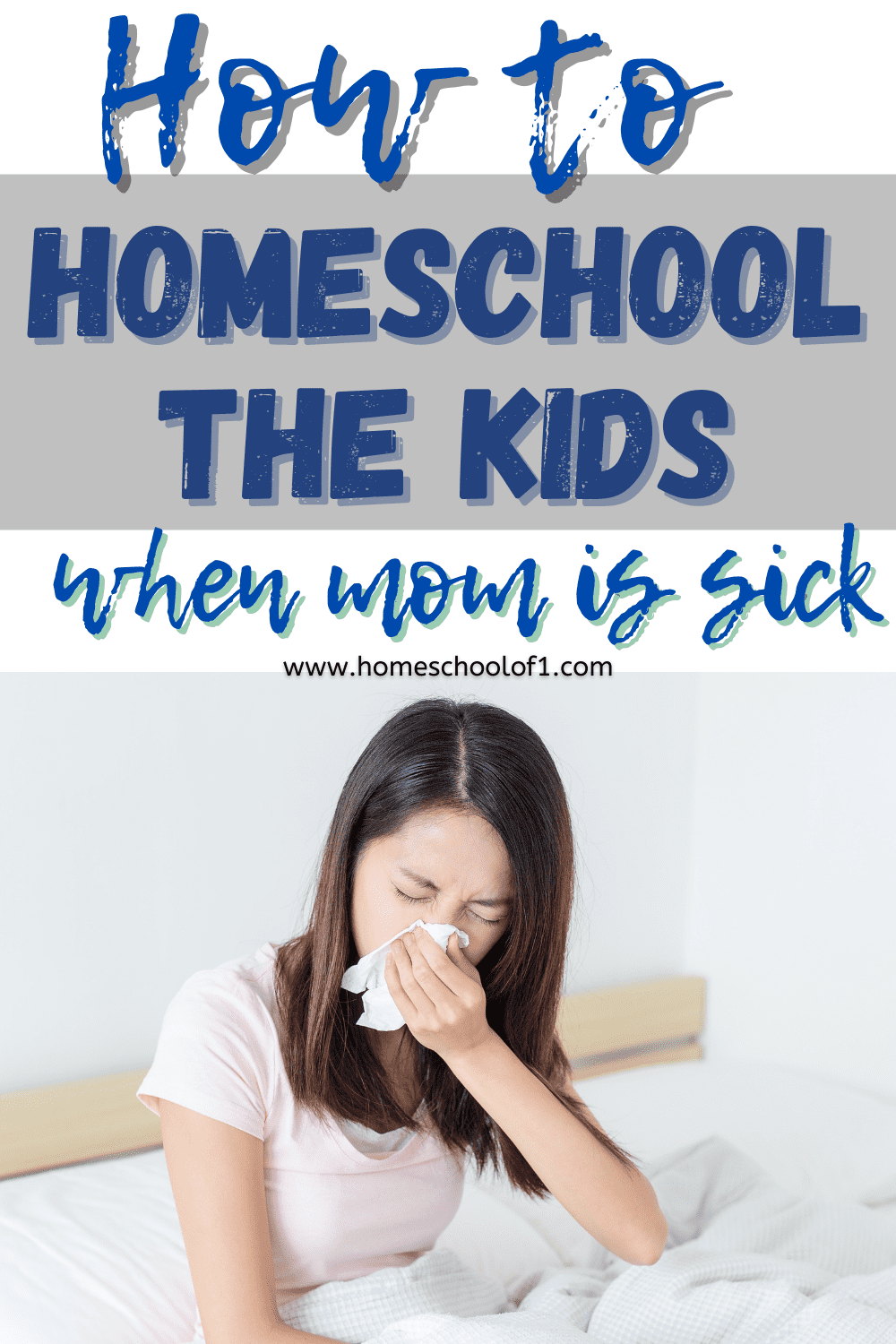 **There may be affiliate links in this post. If you make a purchase (after clicking one of my affiliate links) I'll earn some coffee money, which I promise to drink while supporting your journey. You do not pay a higher price. You can read my full disclosure at the bottom of the page.**
Mom Is Sick
Oh no, what do you do with the kids? Easy, just chill and focus on getting better. These ideas will help:
Last Updated on 13 April 2022 by homeschoolof1