The Best Online Music Lessons With Great Bend Center for Music
We only started adding music to our homeschool a couple of years ago, and it was the best thing we did. One of the reasons we delayed it was because we already had lots of things going on, with basketball meetups, seeing friends, science clubs, we just couldn't find the time to add in a music lesson. We are only a homeschool of one, so I can only imagine how hard it is if there are multiple children doing multiple classes outside of the home. Then we discovered online music lessons.
It was an absolute game-changer. We started with a small 61 key piano keyboard about 2 years ago and have since purchased a full-size digital piano. Finding great (and affordable) online music lessons was really important to our success. Check out even more of our favorite online piano lessons.
Adding a homeschool music curriculum to our day made such a difference to both academics, and mood in the home.
We have recently come across the Great Bend Center for Music which has put together some fantastic online music lessons for kids in grades 4-12. Carry on reading for our review and an exclusive discount code.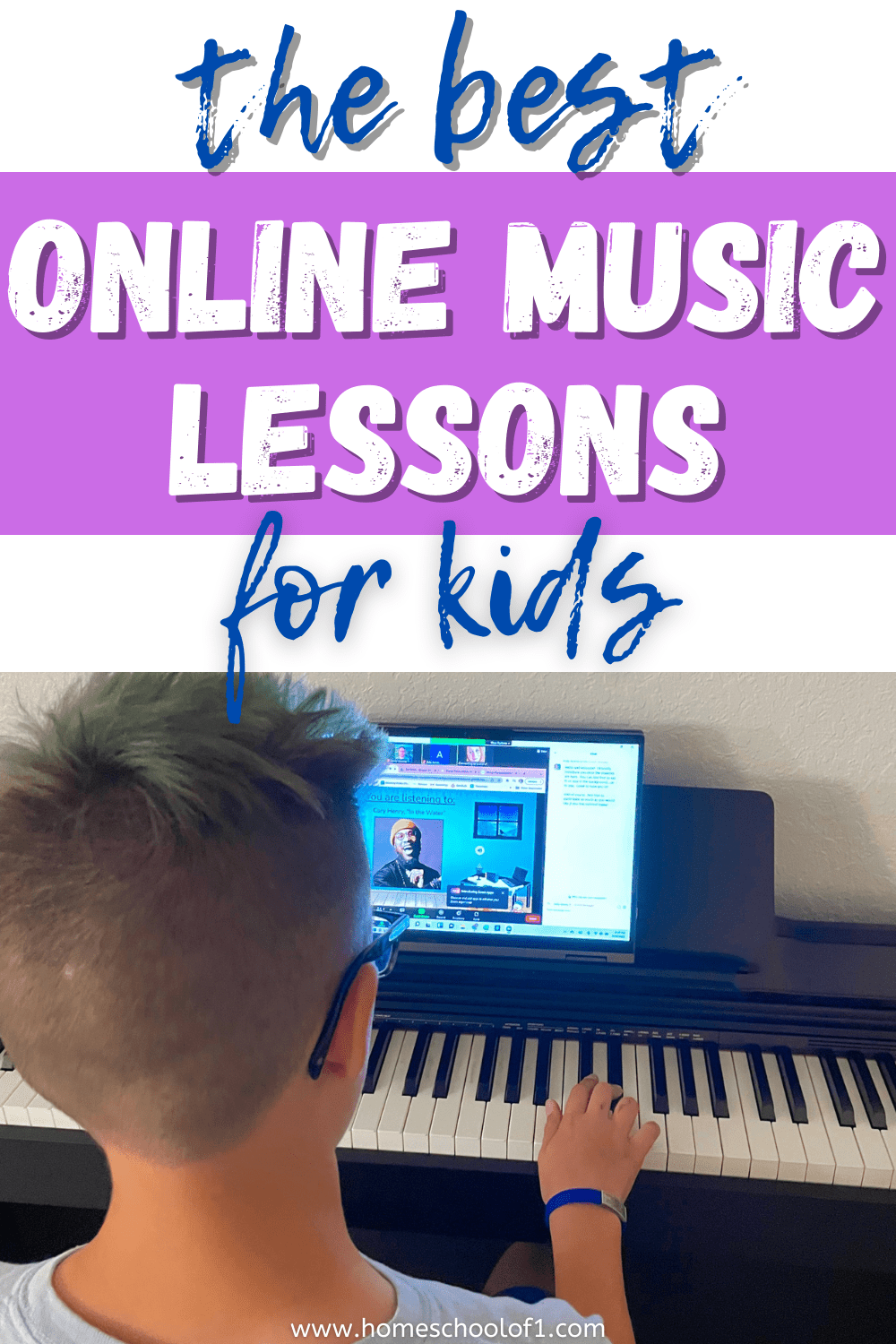 **Disclosure: I was compensated for my time to write this post. As always, all thoughts and opinions are my own. I only share resources that I would use with my own family and those that I believe other homeschool families will enjoy. There may be affiliate links in this post. If you make a purchase (after clicking one of my affiliate links) I may earn some coffee money, which I promise to drink while supporting your journey. You do not pay a higher price.**
Online Music Lessons
HighKey Kids™ offers a 10-week online music class for kids in grades 4-10. All of the classes are live so the kids not only are interacting with the teaching artists, they are socializing with each other.
It is such a great and fun environment. The kids get to showcase what they have learned, and they take it in turns to play the notes they are learning about. The last lesson he took was about chords.
HighKey Kids™
Accommodate students of all levels in grades 4-12
Prepare kids for a broad range of musical exploration over a lifetime
Introduce the latest digital tools and apps
Foster both independent and collaborative studies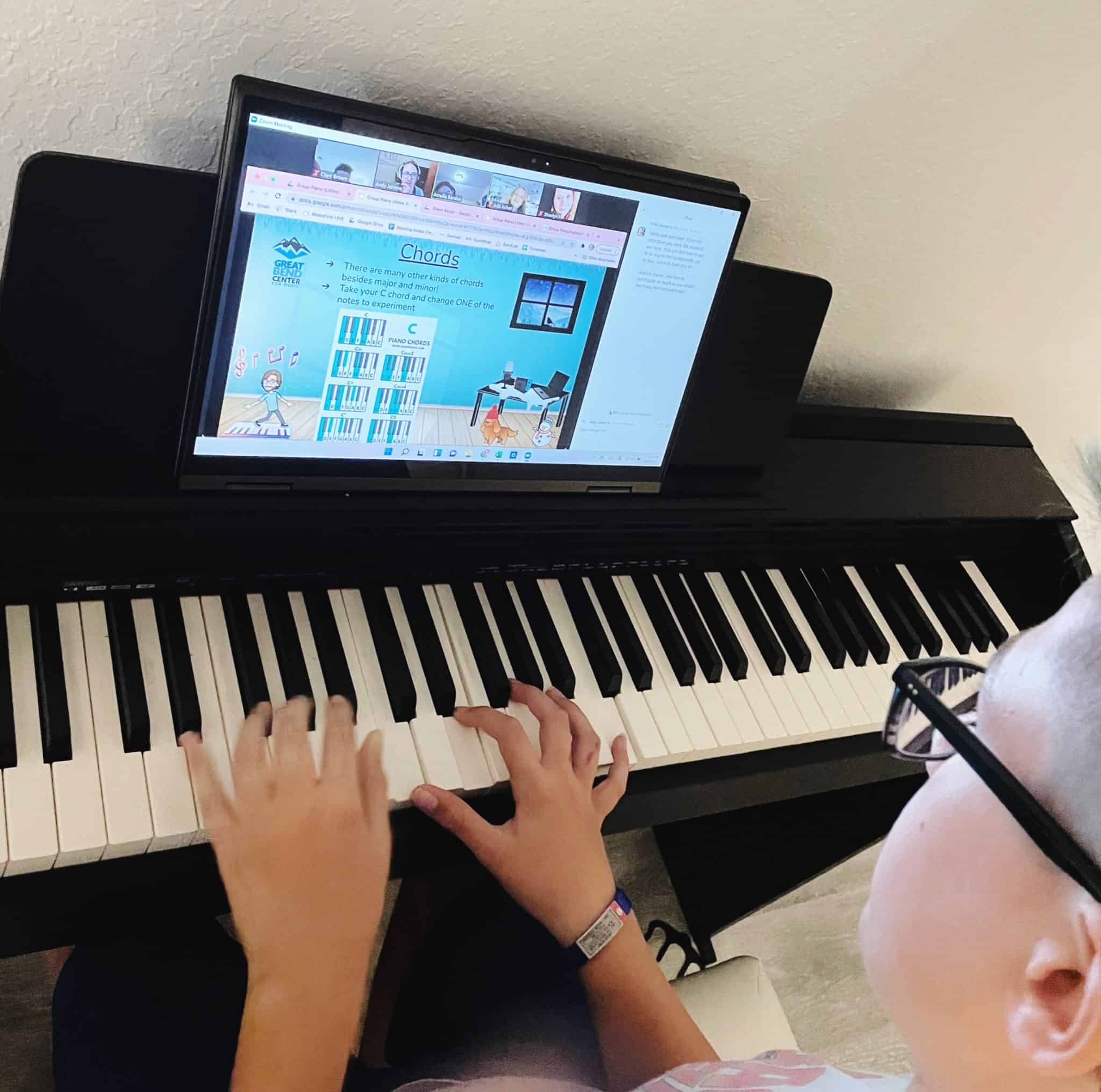 HighKey Kids™ is not just for piano they offer the following courses:
Songwriting
Digital audio production
Video game music – this one in particular looks really awesome, especially as it is on a Tuesday and Friday afternoon!
General musicianship
Piano / keyboard
Family ukulele
Each online music lesson is either once or twice a week for 45 minutes over a 10 week period.
What's even better is they are just opening up registration for their spring term, April 11 – June 17, 2022. So be quick to get to your kid's place today.
Are Online Music Lessons Affordable?
With HighKey Kids™ absolutely.
Do you want to hear the cost? Worried that it'll be out of your budget?
The class is under $10 per 45-minute lesson! Even better than that if you keep scrolling I have a discount code for 15% off for every lesson taken in 2022!
If you have younger kids, then they have SoundScholers which are FREE online music lessons! I know, completely FREE. How cool is that?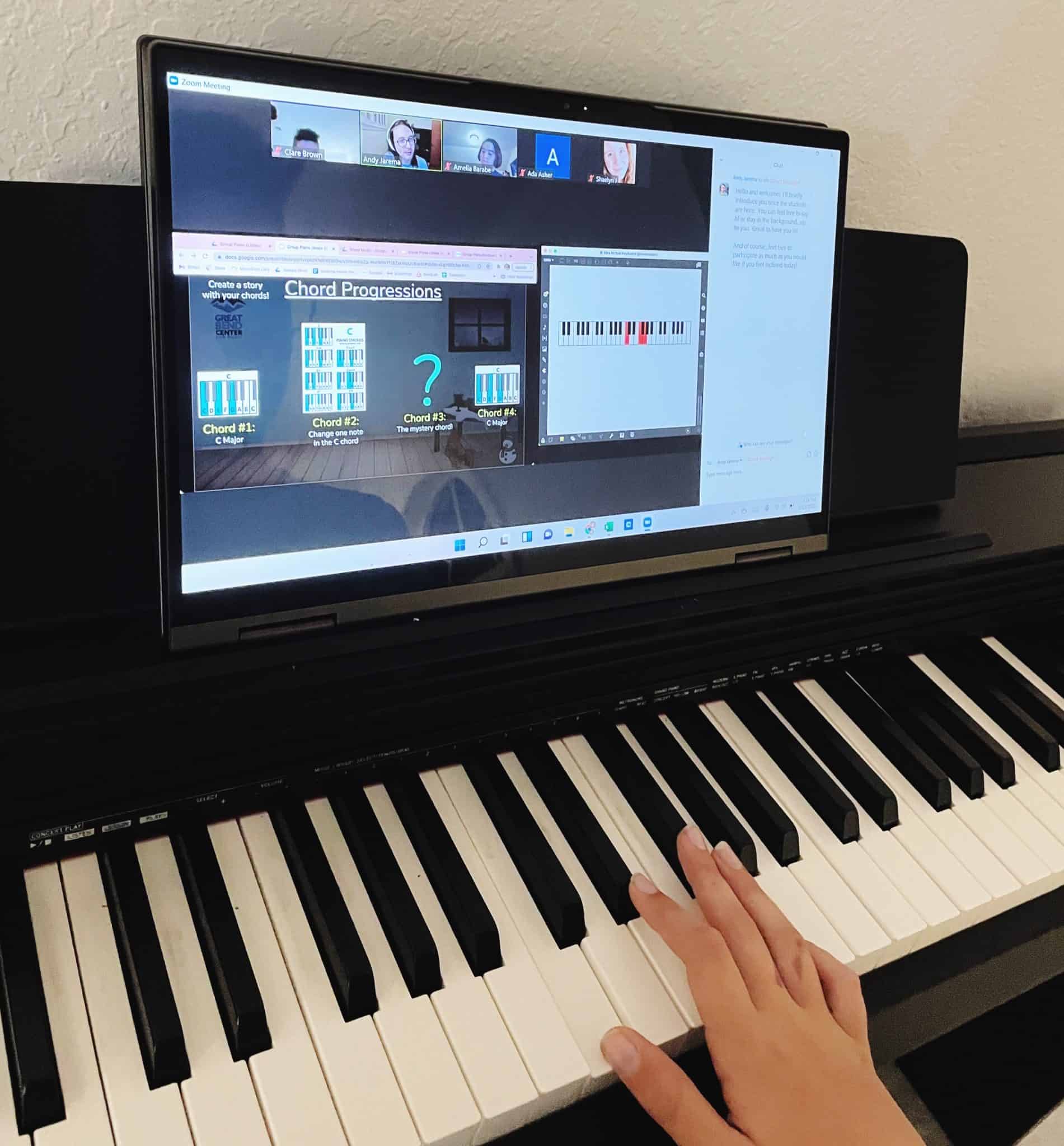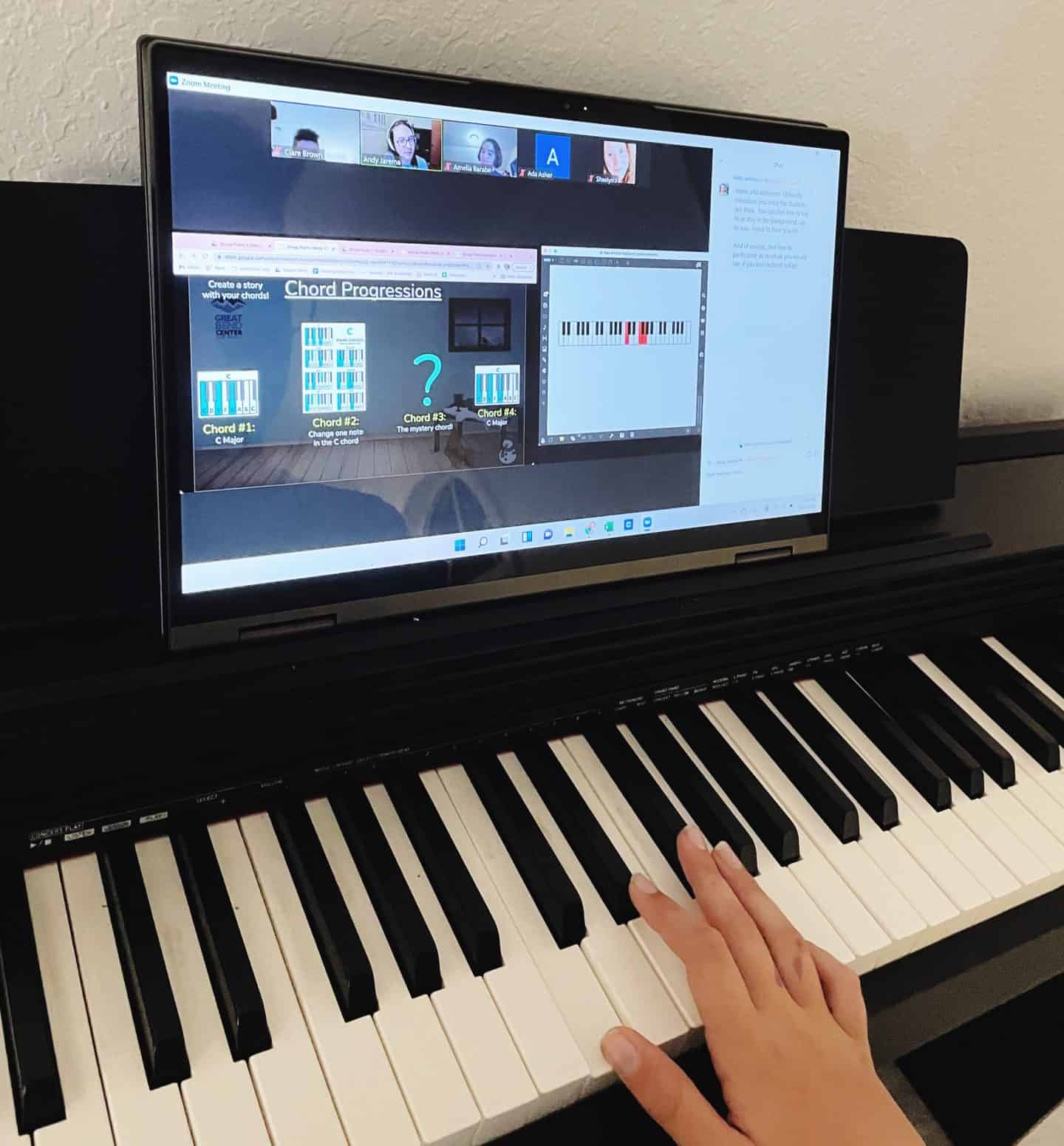 HighKey Kids™ Discount
Homeschool of One readers can enter the code homeschool to get 15% off any HighKey Kids™ class (any 10-week class term, one-time a la carte class, or any other paid HighKey Kids class).
The code can be used multiple times and will be good for any sign-ups through the end of 2022.
Check out all of the awesome classes for yourself at HighKey Kids™. It's a perfect time to start as spring registration is happening now.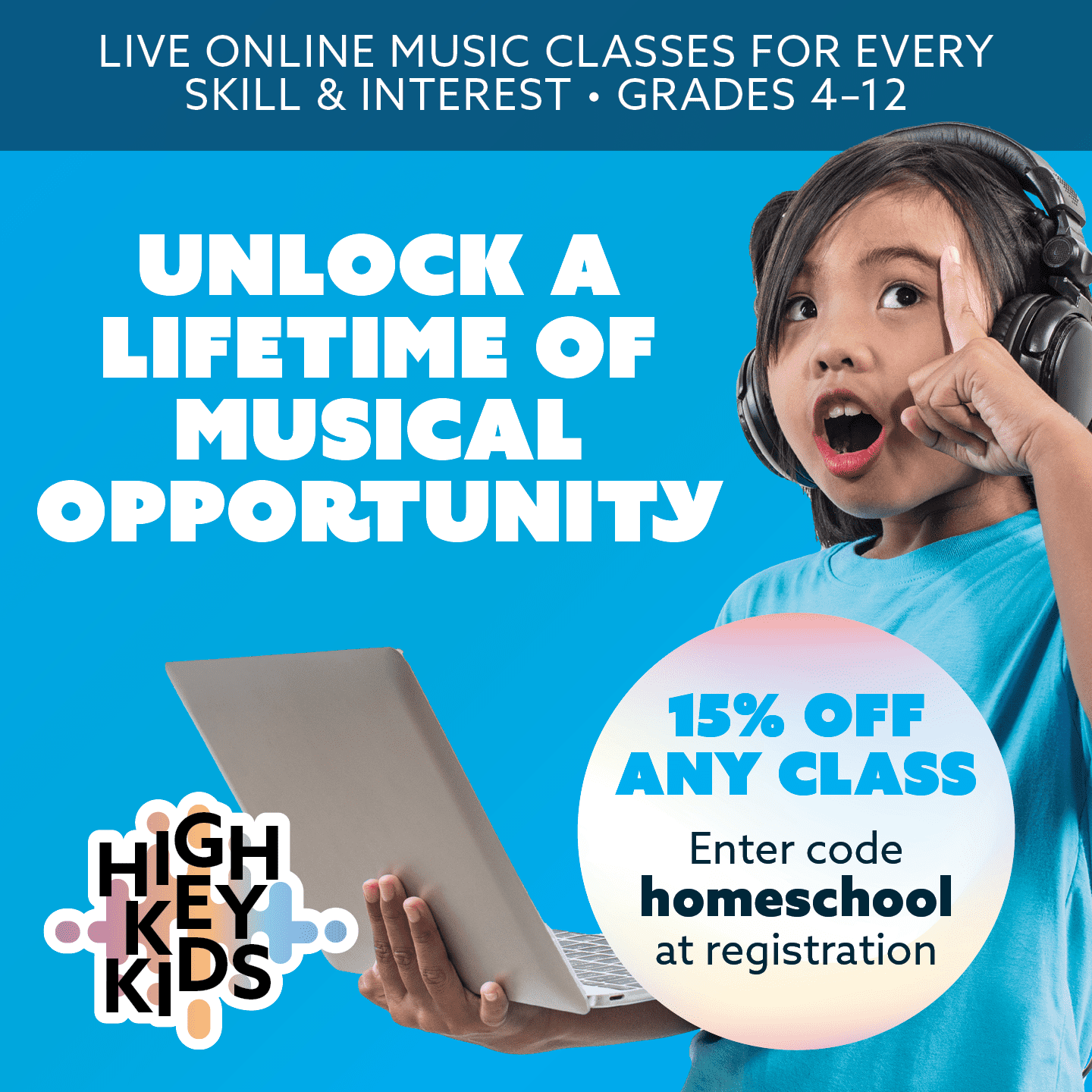 Last Updated on 22 March 2022 by homeschoolof1