Outschool Review – The Best Live Online Homeschool Classes
We have been using Outschool a lot recently and we absolutely love these live online homeschool classes. Carry on reading for our Outschool review.
I love being a homeschool mom, however, I also know my limitations! I am very comfortable teaching math and history, but anything remotely arty I am not the best person for the job.
**There may be affiliate links in this post. If you make a purchase (after clicking one of my affiliate links) I'll earn some coffee money, which I promise to drink while supporting your journey. You do not pay a higher price. You can read my full disclosure at the bottom of the page.**
But even more than that, my son NEEDS to sometimes be taught by someone other than me! For the sake of both our sanities. So we came across Outschool.
There are all sorts of different types of live online homeschool classes you can take, either a one off class, a weekly class for a certain number of weeks, an ongoing class, or even outschool summer camps.
Carry on reading for our Outschool review.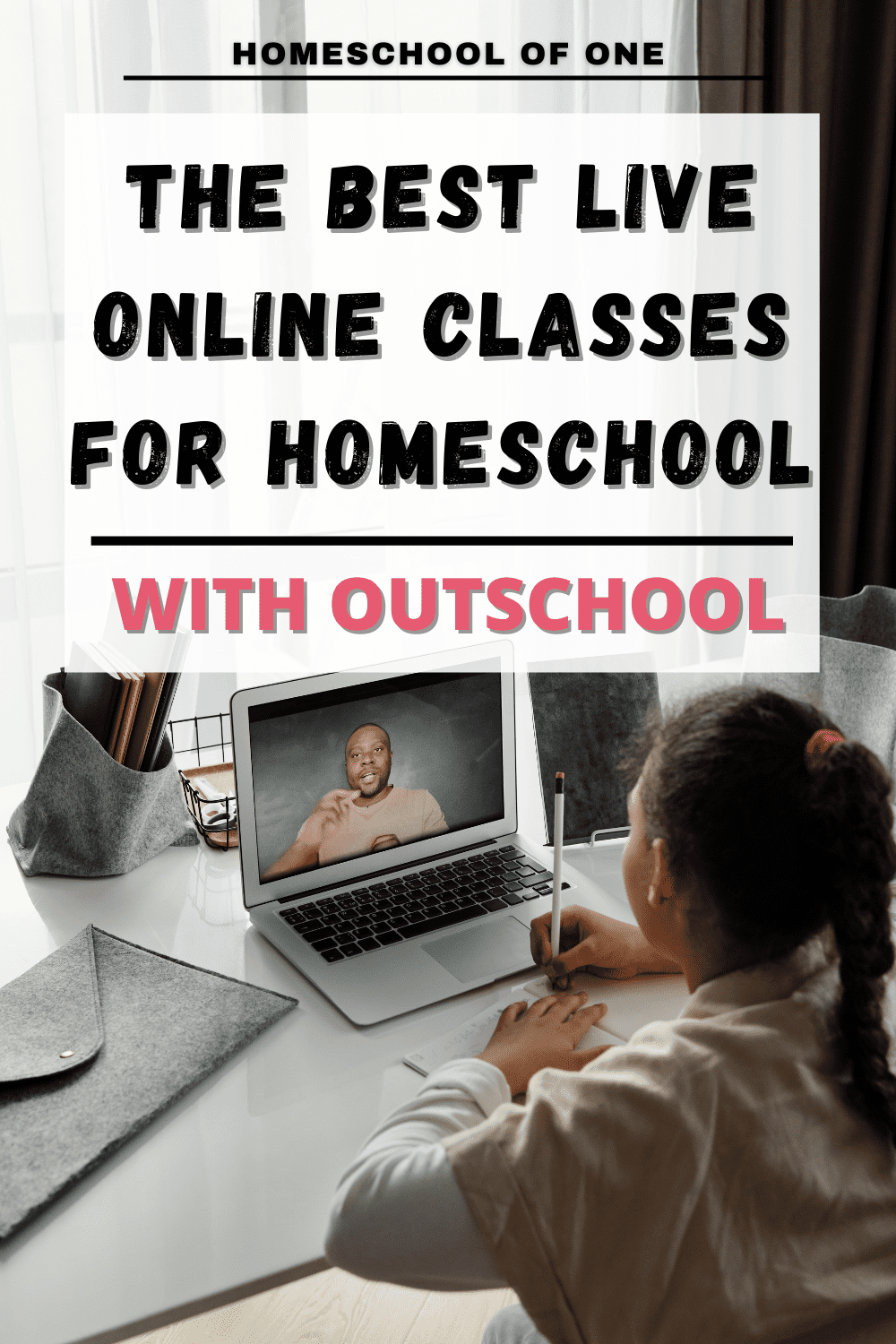 If you are looking for even more homeschool curriculum reviews check out all of the others we have reviewed over the years.
Outschool Review
The number of different classes on Outschool is absolutely staggering. There is a live online class for absolutely everything you can think of.
Outschool is super easy to navigate. Click on explore classes and either search for popular classes for your child's age, or in the search bar look for what online classes you are interested in. Once you have joined your classes at the top there is a schedule that will show you what classes you have got coming up.

Another added benefit for me anyway, is that Outschool will email you about 15 minutes before the class starts!! I've needed this a few times!
We were away at a homeschool convention recently and we had a live online homeschool class at the same time. No problem, we popped into the hotel room with the laptop and he took the class from there.
I really appreciate the transcript details too. If you go to your account you can download the transcript which shows all classes taken, this is a sample one for June.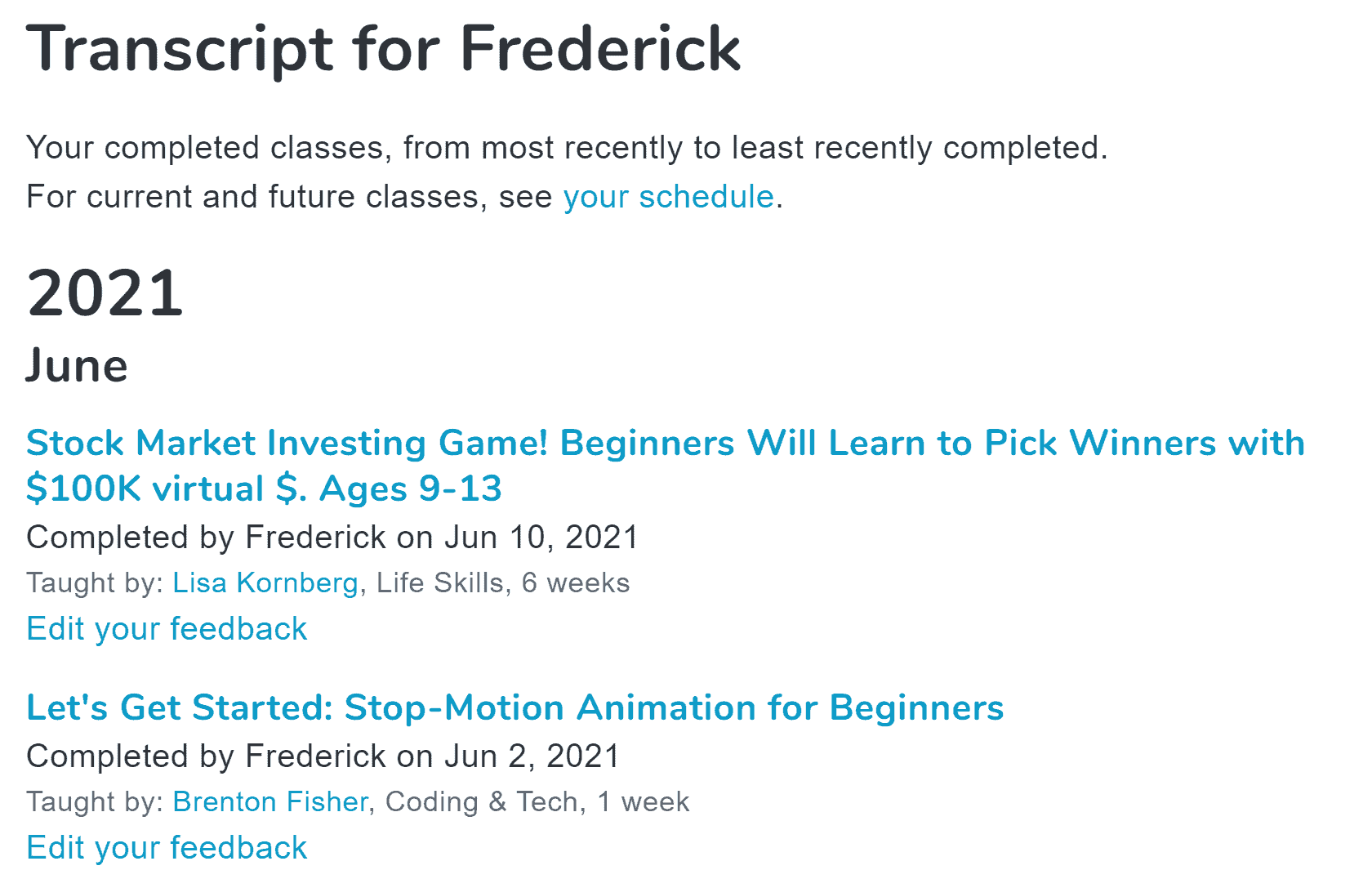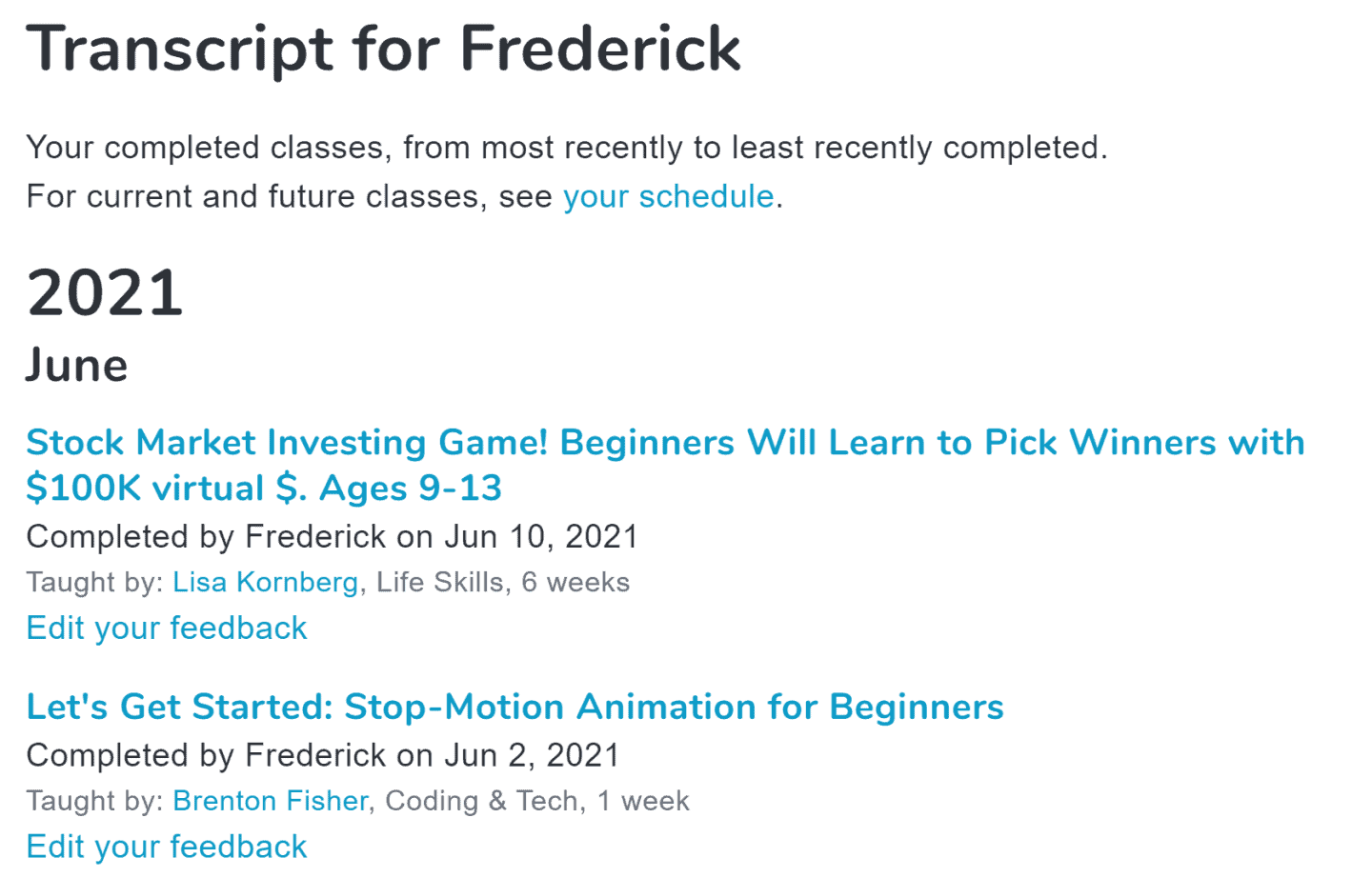 Live Online Homeschool Classes
Freddie has taken a number of Outschool classes and these are his absolute favorites.
Stock Market
He has decided at the age of 11 that he wants to be an investment banker (mainly because he thinks he will earn loads of money!), so I looked, and yes there are classes on the stock market. In fact, this has been our favorite class so far. His teacher was Mrs. Lisa Kornberg, and I have to say he LOVED it. This was an 8-week beginner course, and he loved it so much, that he wants to do level 2 and level 3 NOW.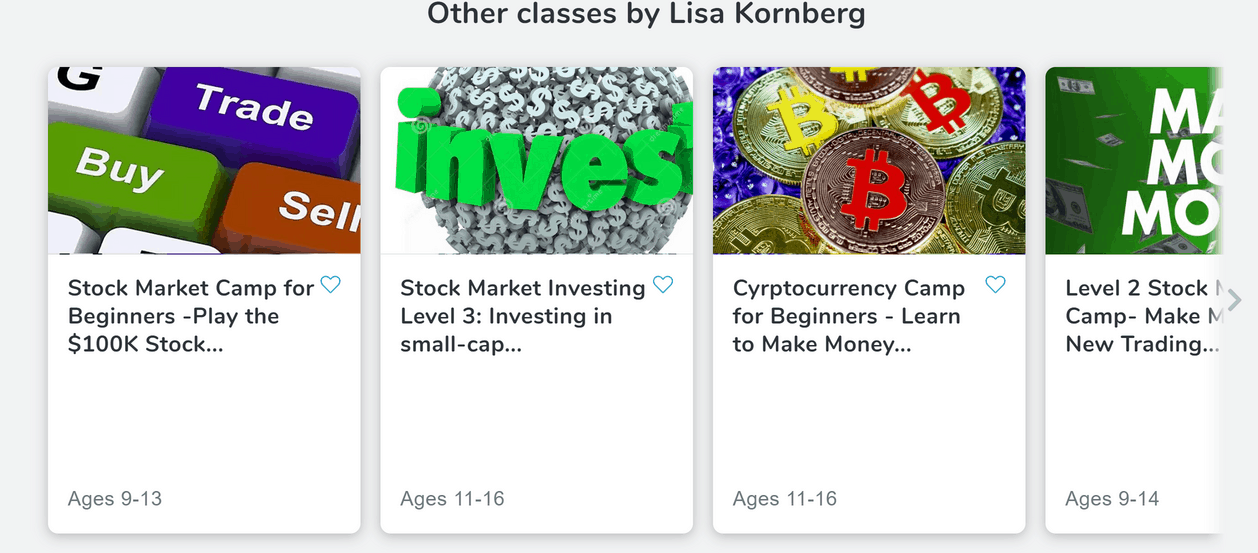 Stop Motion Animation
Outschool has a class for pretty much anything, so my son came to me recently and told me he was interested in stop motion animation. Now, actually other than thinking of the Lego movie, I had absolutely no idea what he was talking about. I think he had seen a youtube video about it? So I thought for a second and thought I would check Outschool. Much to my surprise, there are at least 20 different teachers who would teach my son stop motion! How awesome is that! Check out Outschool for yourself, but there is literally a class for everything!
Video Game – Socializing at Homeschool
I hate all things video games, however, annoyingly my son absolutely loves them! So I came across an Among US weekly club. Now, this obviously isn't educational, but it is a great way for them to socialize. The classes like all we have used get 5* from other parents.
Drawing Live Online Homeschool Classes
We haven't actually taken this course, yet, but this is something we will be taking over the summer. Intro to Architecture Camp: Drawing Modern Architecture in One Week. The reviews on this class are again 5*. If you are looking for more online art classes for homeschoolers check out my recent blog post.
The subjects are endless, if you want your child to learn Spanish there is a class for that. Cooking, dancing, singing, I mean the live classes are all excellent.
How Much Does Outschool Cost?
I have heard some parents talk about free classes, but I have never come across them. To be fair, I haven't actually looked as the classes we wanted to take were paid for. The average cost we have paid per hour long live class is $17 per hour.
This is cheaper than any homeschool tutor we have ever had! What's great is that as the classes are taught live by the teachers if the kids have a question (which they always do) they can ask the teacher there and then.
If you are looking for UK online tutors then I highly recommend MyTutor, check out our MyTutor review.
If you are looking at the advantages and disadvantages of online classes check out my recent post.
Check Outschool out for yourself, they are adding more and more live online classes every day.
Last Updated on 24 July 2022 by homeschoolof1