Best Live Online Homeschool Classes for kids aged 3-14
Live online homeschool classes are a big part of our week, I just can't teach everything!
Especially as we head towards middle school, even math is getting more and more challenging, and with science, I was struggling in elementary grades!
So we have been using online classes for a long time.
I understand this is more and more popular of course now since the pandemic, so I thought I would share our favorite live online homeschool classes.
If you are looking for online homeschool high school check out what we recommend.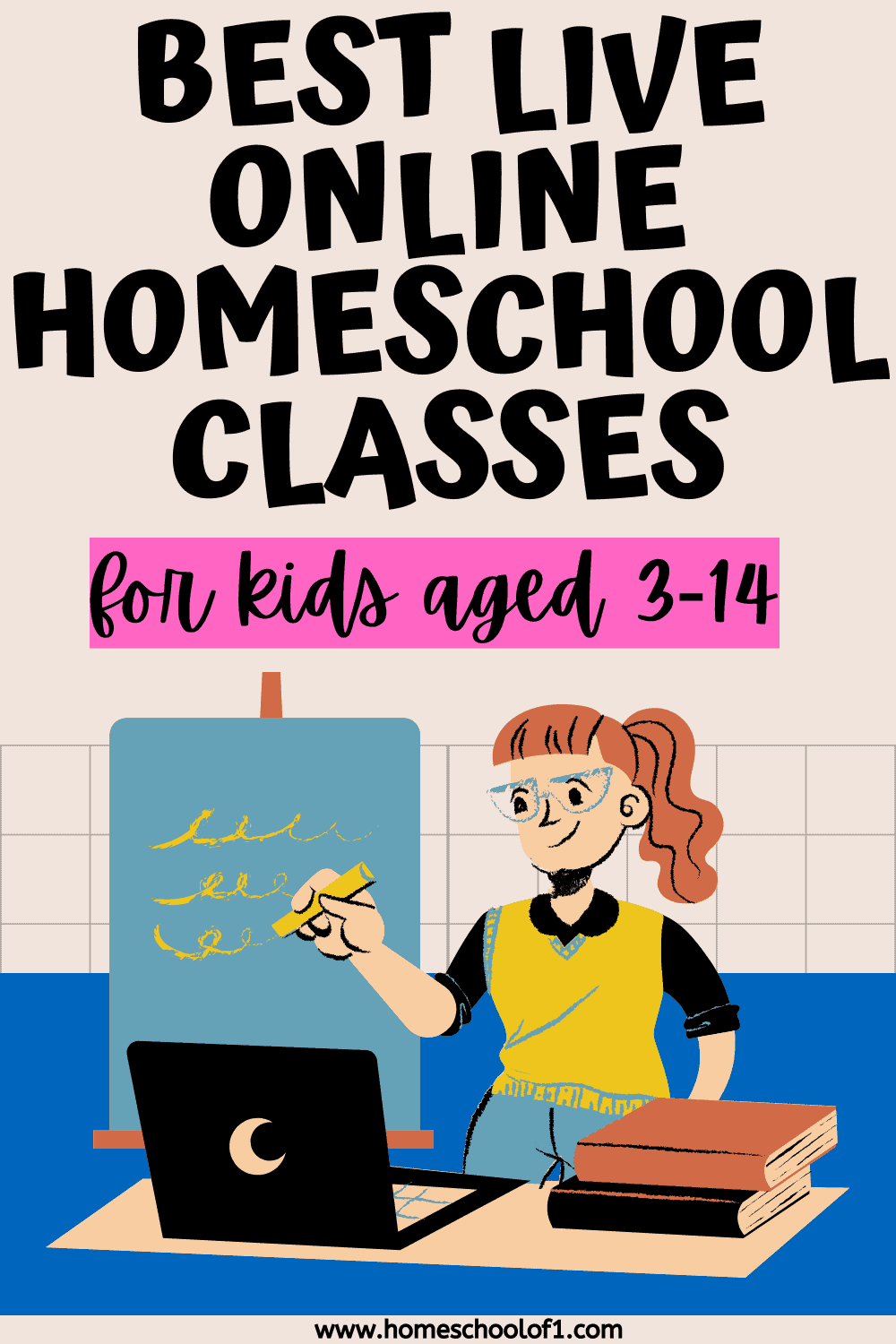 **There may be affiliate links in this post. You can read my full disclosure at the bottom of the page.**
Live Online Lessons
There are currently 4 live online homeschool classes that help us both tremendously. In fact, my son looks forward to all of them, mainly as it is a change from his mom teaching him!
Outschool
Outschool has our favorite live online homeschool classes (check out our Outschool review.) They offer academic classes, social classes, and fun supplementary classes too.
The tutors are from all over the world, and you can pretty much find any time throughout the day to take a great online class. From magic tricks to social clubs, to learning a foreign language, they have every class you can think of.
Allschool
Allschool has only recently launched in America. Therefore does not (yet) have as many online classes for kids as Outschool. Bowever, what I really love is the discounts they always have on offer and the frequently added new classes.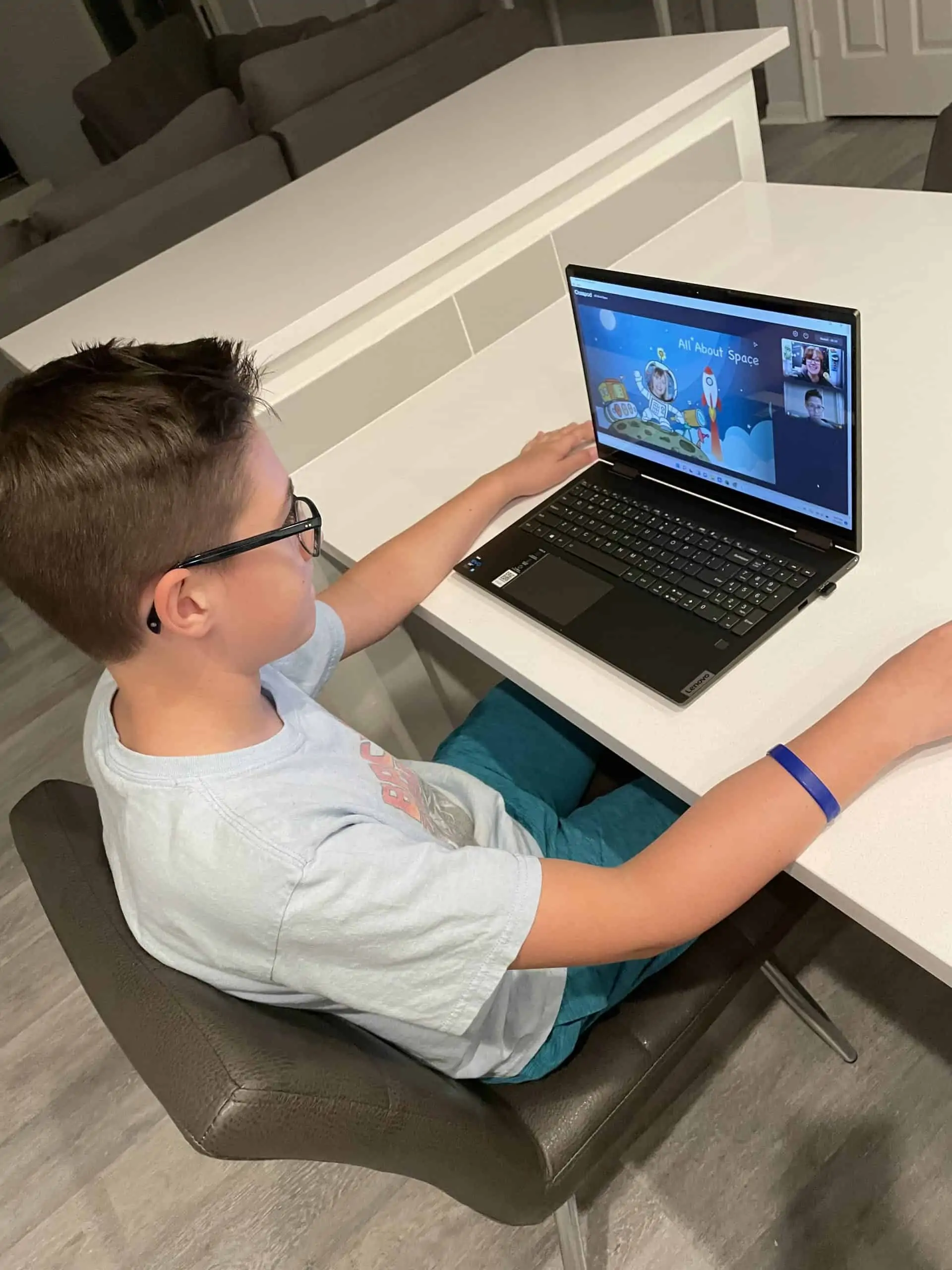 Allschool vs Outschool
Despite using both Allschool and Outschool, personally, there is no competition, yet.
Outschool has significantly more classes. For example, we were looking at supplementing our Shakespeare lessons with live online homeschool classes. Outschool had over 75 (I stopped counting after I got here) and Allschool had 6. See how to teach your child Shakespeare the fun way.
Outschool has more times suitable for UK and USA audiences.
I prefer the search function with Outschool. Although Allschool has definitely been working on improving theirs.
As Outschool has been around longer there are more reviews on classes and teachers. For us, that is one of the main things we look at before deciding on a class.
Allschool has more offers than Outschool. For example, they seem to have a permanent 30% off if you sign up. But of course, as they get more popular this will go I am sure.
As you can see Outschool offers the best live online classes.
Mr. D Math
Mr. D Math is one of our favorite curricula for math. You can either have self-paced or live online math classes.
Starting with pre-algebra through to calculus. So this is aimed more towards high school-aged students, but as we are working ahead I wanted to share what we enjoyed in middle school.
MyTutor
We have recently come across and started using MyTutor as our go-to math tutor.
These live online classes are one-to-one tutoring, from the best tutors in the UK. You can have live tutoring for pretty much any subject you can think of. Although we are in Florida, these are still the best tutors we have come across.
If you want to check out our MyTutor review please do so here, or just pop over and see what they have to offer.
You can get as many FREE 15 minute bookings before you commit to anything to see if they are a fit for your family. The tutors will work with children as young as 10 and right through to college.
Homeschooling Online
Although we love live online homeschool classes, we also use many self-paced online courses. These are our absolute favorites.
BrainPOP
Homeschooling online with BrainPOP is great for kids grades K-8.
With over 1100 topics to search from with graded lessons and interactive videos, there is nothing to not like.
Check it out for yourself with a 2 weeks free trial or check out our BrainPOP review.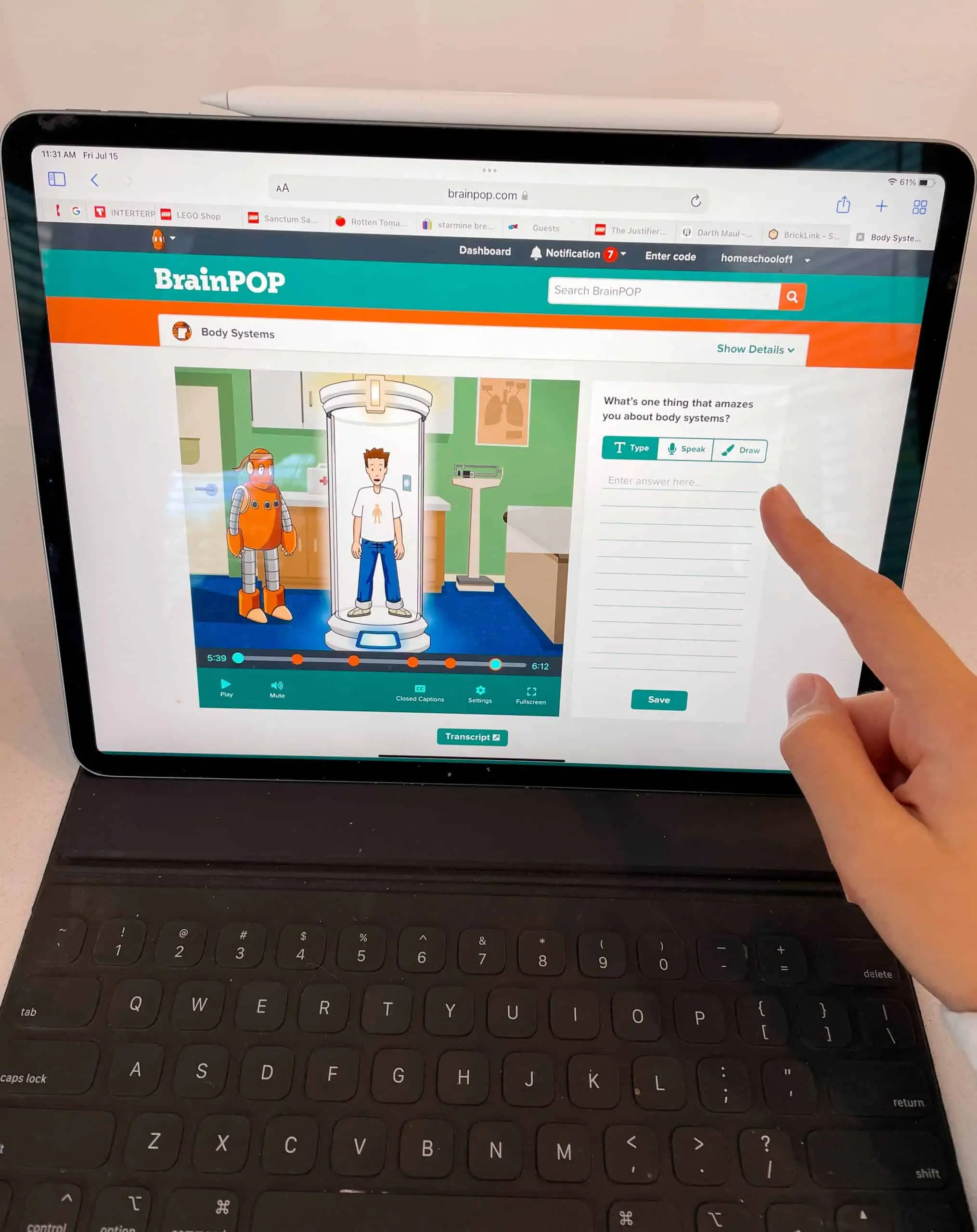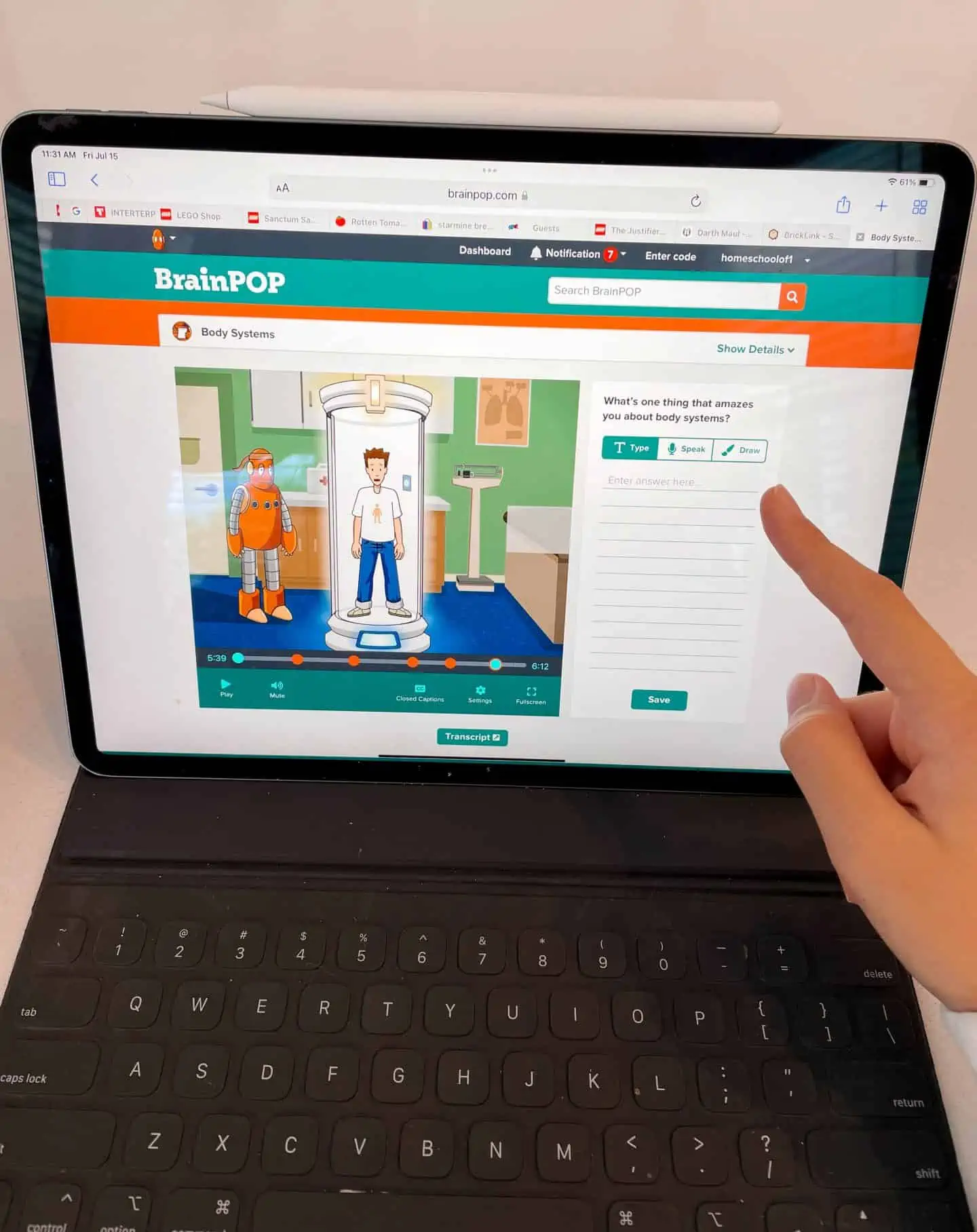 Generation Genius
For fun math and science, there is no one better than Generation Genius.
My son watched every single one of their science videos in elementary and grade 6.
Check out our Generation Genius review, but I promise you are going to love it as much as we did.
What is even better is, you can try 4 lessons absolutely free, with no credit card required.
Start your free trial today.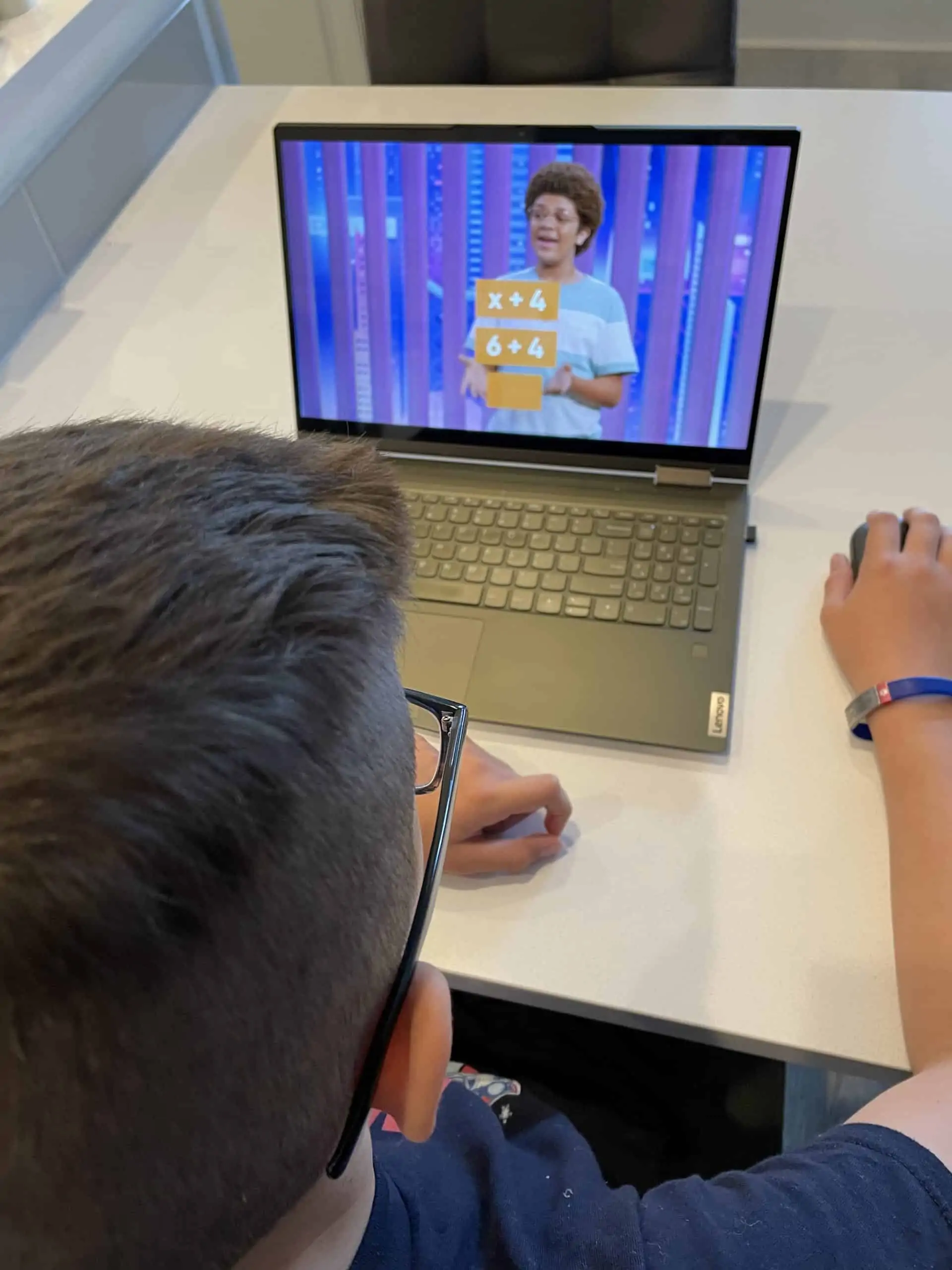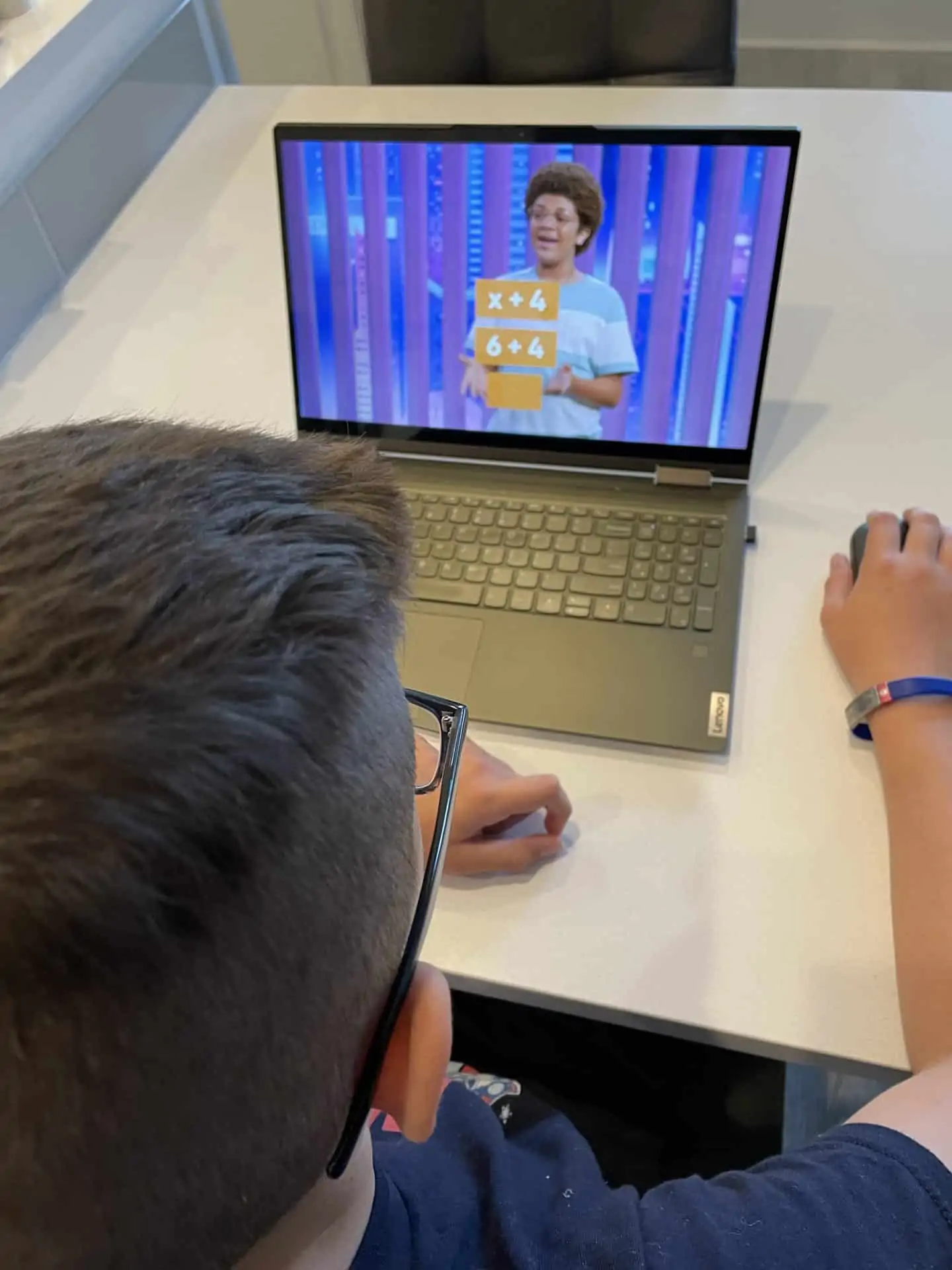 Adventure Academy & ABCMouse
Adventure Academy is a fantastic and "fun" online curriculum for kids in upper elementary grades. This is not a full homeschool curriculum but it is an excellent supplement. Kids love it as it feels like they are gaming, moms love it as they are learning.
Check out our Adventure Academy Review for more information.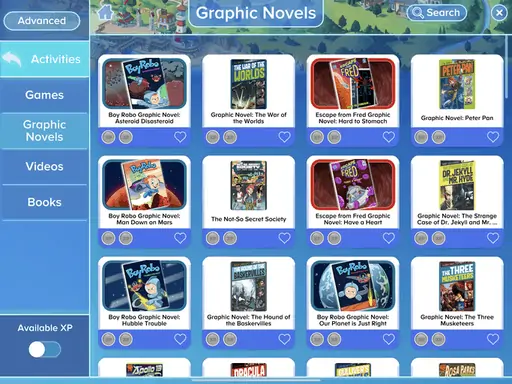 ABCMouse is fantastic for younger students. It is from the creators of Adventure Academy and should be the first "game" preschoolers should have on their Ipads.
Check out our ABCMouse review to find out 12 reasons why you should try it today.
Night Zookeeper
Night Zookeeper is the best writing online "gaming" program we have found for elementary grades.
What's better is if you go through my link you will get 50% off! (If you are in the UK, go to my Night Zookeeper review and you can get a 52% discount code.)
Advantages and Disadvantages of Online Classes
I have tried to keep this as balanced as possible, as of course there are a few disadvantages of online classes! But, the advantages outweigh them so much.
We have used live online homeschool classes for both elementary classes and now we are in middle school we actually use them even more. As the subjects are getting harder, especially science and math he will take even more online classes.
Carry on reading about the advantages and disadvantages of online classes in our homeschool.
Advantages of Online Classes for Homeschoolers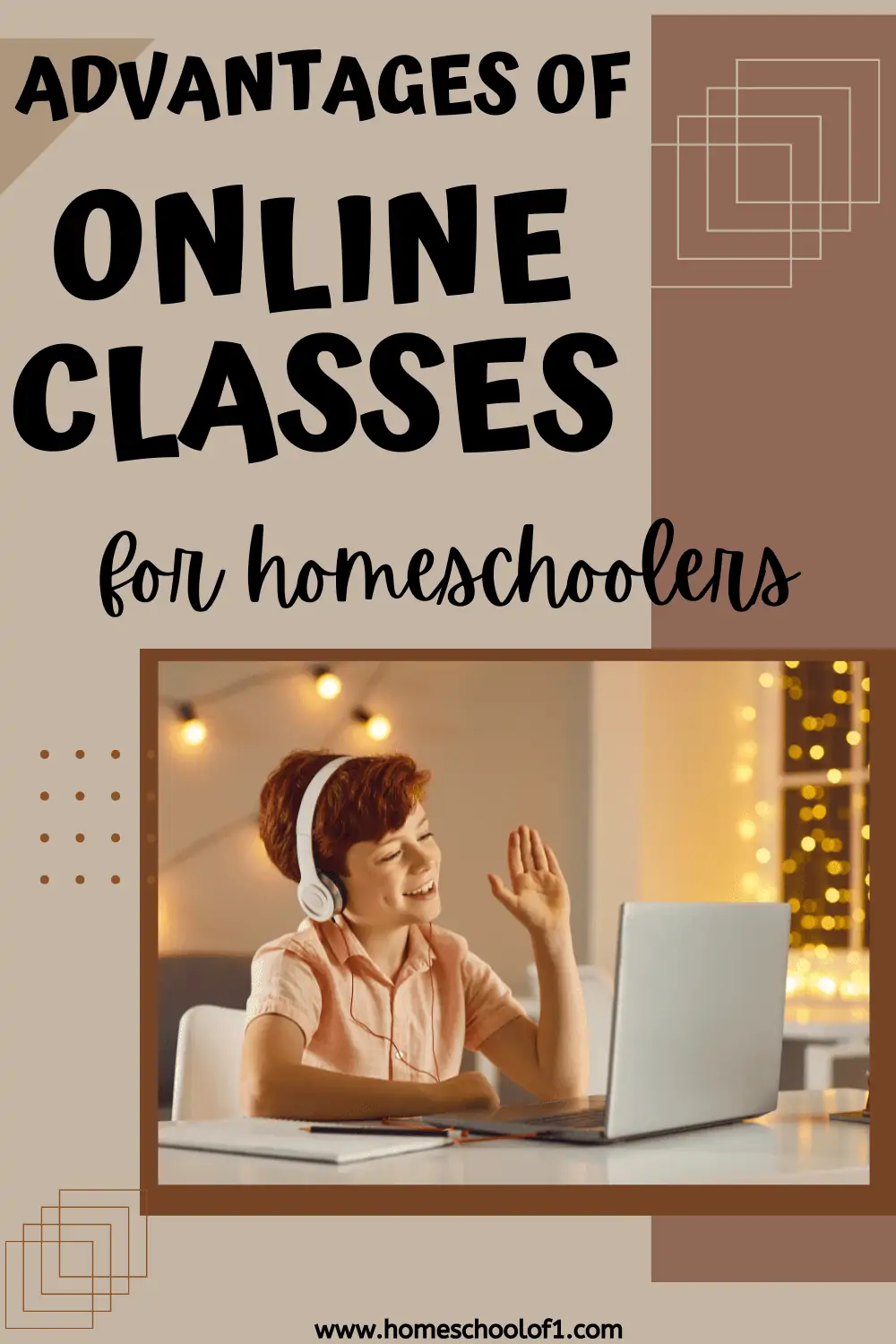 Flexible Schedule
The main reason we use online classes is the flexibility.
Although we are fairly structured it is helpful to us that we can take online classes whenever we want. Sometimes it may work to start early in the morning, for other subjects later in the afternoon works better.
With online classes, you can take them anytime you want.
Takes Pressure off parents to help
As we homeschool I teach all of the lessons.
This just isn't workable, all of the time.
The lessons are now getting harder, and sometimes I just don't have the time. Also, especially with learning a foreign language, unless you speak it at home, it is the only way to learn.
Affordability
Online classes are so much cheaper than you think. Outschool classes can be as low as $8 per class, and MyTutor offers an hour of tutoring for as low as $27.
Suits a Variety of Learning Styles
If you have a visual or audio learner online classes are just perfect. For us though, there are no distractions.
Even though some of the Outschool classes are with other children, which is great, all of his focus is on the screen. I think this is probably why he is so good at video gaming!
Disadvantages of Online Classes
Actually, for us, there are no disadvantages, as we already homeschool.
I wanted to add them though to make it balanced.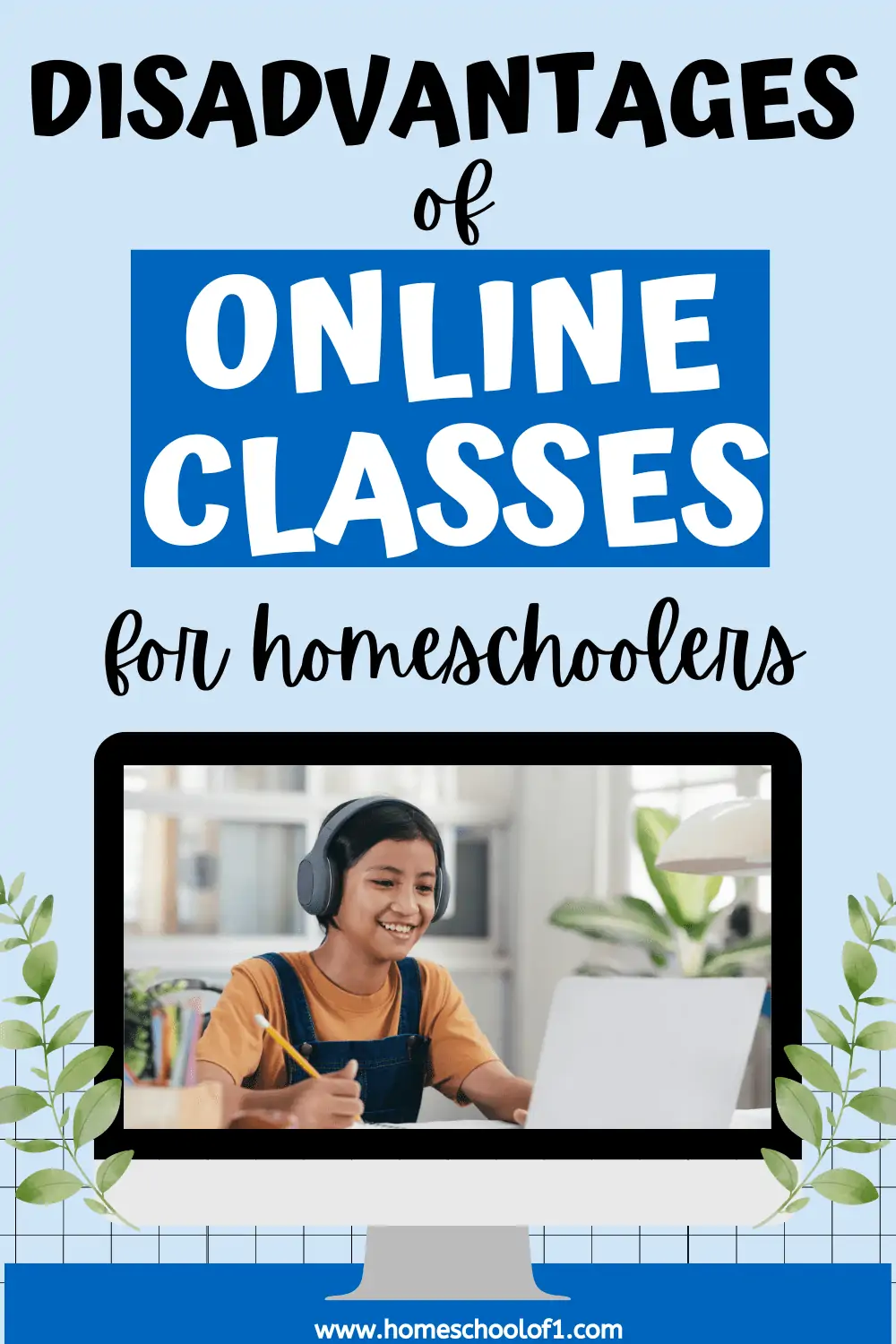 Time on the Screen
I take it back, this is a small disadvantage!
If allowed my son would spend ALL his time either playing on his IPAD or Playstation, so the extra time on the screen isn't ideal. But, as this is educational and the others generally are NOT, we reduce the time on "fun" screen time!
Isolation
This of course is an issue if you are new to homeschooling.
I am not going to lie, it can be isolating. My son is effectively an only child (his siblings are much older and have long flown the nest) so him feeling isolated is an issue.
Actually, the online classes help, and for us actually is an advantage. Especially with Outschool as they offer social groups so they can just talk about their interests. His favorite has been the Star Wars group.
Technology Issues
Of course, I can't say this isn't an occasional issue. Now, when I say occasionally I really mean it, we have had hundreds of online classes and only had two issues.
One when we lost power. There is nothing we can do to stop that, well apart from the generator we have recently purchased. And two there was a slight lag in the class, so there was like a five-second delay when someone was talking.
Ability to focus
Some people struggle to focus, now I am really clutching at straws with this one.
We actually find the absolute opposite. But I could see if the online classes were boring, it would be hard to focus. Although that is the same with anything, in person or not.
We have not had one boring live online class so maybe we have been lucky.
Last Updated on 1 June 2023 by homeschoolof1