37 Talk Like A Pirate Day Activities For Kids That Are Easy and Fun
Ahoy there me maties, Talk Like A Pirate Day is coming up, on September 19th so I thought I would put together some fun activities for you to have fun with. As this year it is on a Sunday you can get the whole family involved!
I have included over 37 activities for you to enjoy on Talk Like A Pirate Day, although there is enough here for you to spend a full week talking like a pirate!! Shiver Me Timbers…..
If you want to know what other fun educational holiday activities we do throughout the year check out our latest post.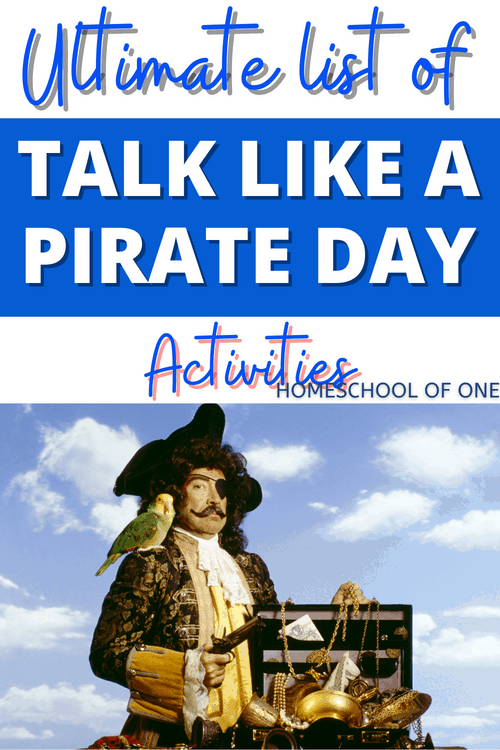 **There may be affiliate links in this post. If you make a purchase (after clicking one of my affiliate links) I'll earn some coffee money, which I promise to drink while supporting your journey. You do not pay a higher price. You can read my full disclosure at the bottom of the page.**
Talk Like A Pirate Day Activities
As this year it falls on a Sunday, we will actually have a Pirate-themed week starting the day after. I can't wait! I will share with you as many lesson plans, films, books, and activities we can find in the hope that you also have fun!!
Best Pirate Picture Books
For over 36 of the best pirate books for kids check out our latest post.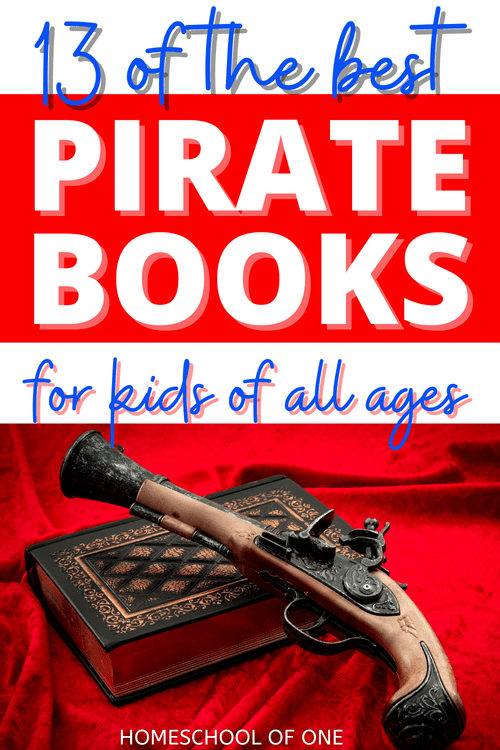 Pirate Books for Kids
If you like us have an older child, these pirate books for kids are probably more appropriate! Why not get them to write a book report when they have finished and make it even more educational!
Pirate Worksheets
Education.com has lots of FREE pirate resources, including word searches, coloring pages, and math.
Printable Treasure Map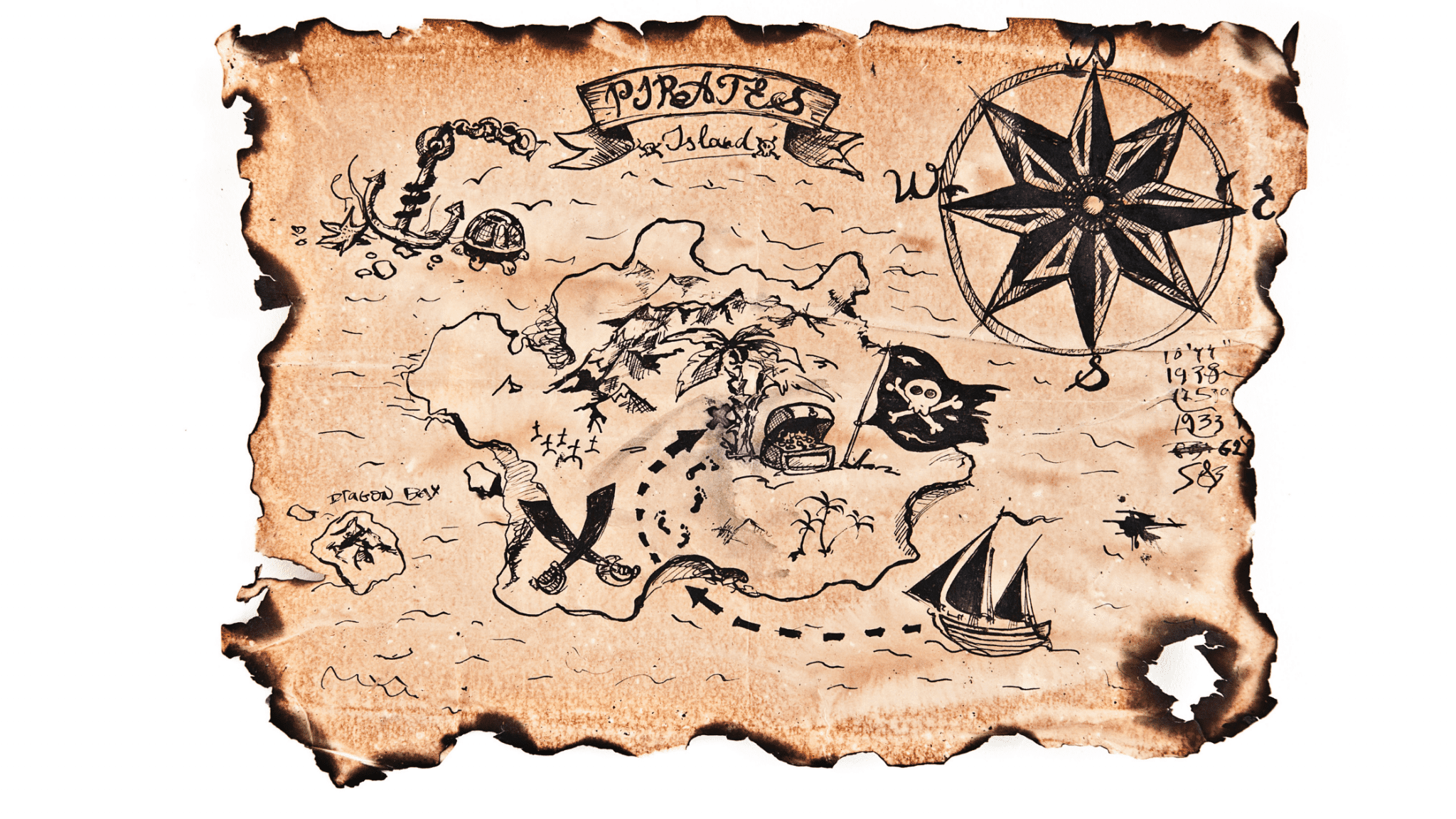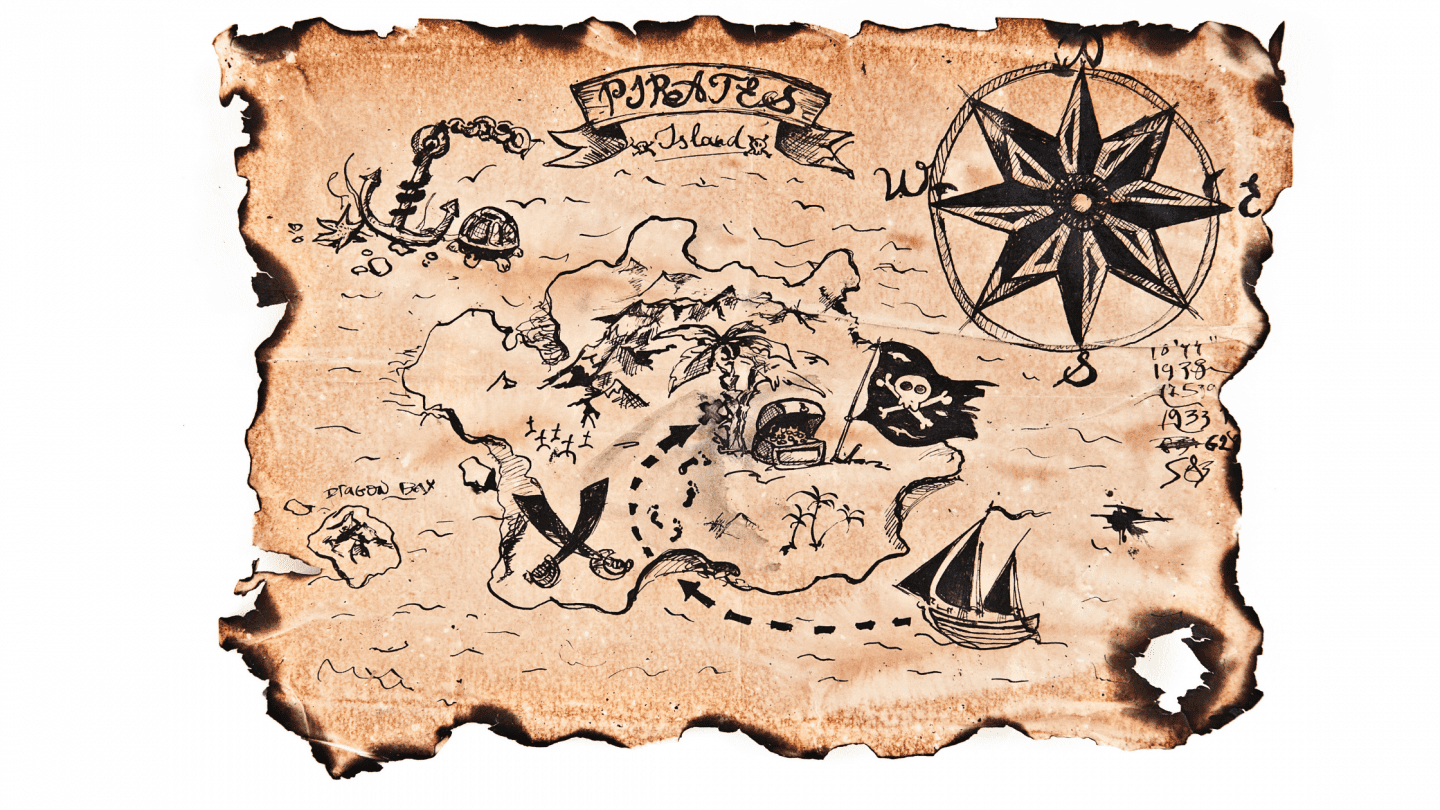 Pirate Movies for Kids
Pirates of the Caribbean of course is the best Pirate movie. But I have listed our top 10 kids pirate movies that kids will love:
Pirates of the Caribbean
Pan
Tinkerbell and the Pirate Fairy
The Pirates
Hook
Peter Pan – to make this more educational why not read the book first and then do a books vs movies report
Walt Disneys Blackbeard's Ghost
Tom & Jerry Shiver Me Whiskers
Scooby-Doo Pirates Ahoy
Walt Disney Shipwrecked
Pirate Lesson Plans
If you want a full FREE 10-day lesson plan on pirates I highly recommend this pirate unit plan this is what we will be using.
Talk Like a Pirate Day has also created lots of resources for junior pirates.
Pirate writing prompts there are 10 ideas on this blog post with free printables.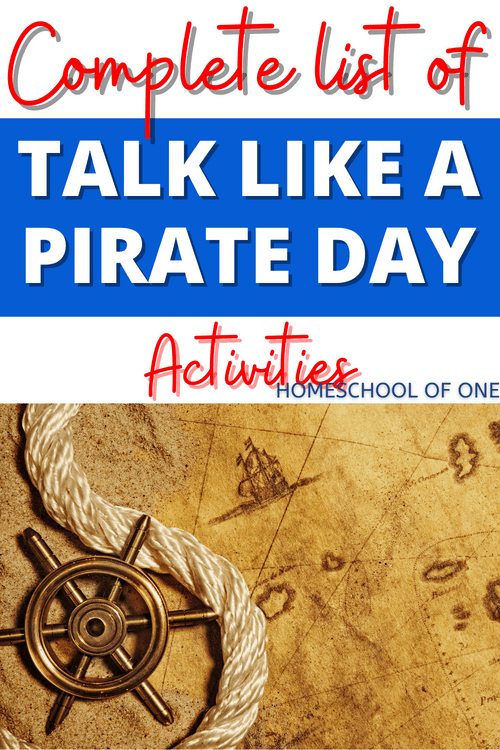 How To Talk Like a Pirate
There are lots of free how to talk like a pirate on youtube, but we like this one. Be careful if finding others as there are lots of "adult talk like pirate" videos too!
Live Pirate Class
Outschool yet again has you covered! (Check out our Outschool review to see what else we do.) The pirate related courses offered are as follows:
So you want to write a pirate story
Treasure Hunt Pirate Adventure
Pirate geometry
The real pirates of the Caribbean
and lots more.
Pirate Science Ideas
What is Talk Like a Pirate Day?
Talk Like a Pirate Day was created by two friends John Baur (Ol' Chumbucket) and Mark Summers (Cap'n Slappy), of Albany, Oregon, U.S, back in 1995. During a racquetball game between Summers and Baur, one of them reacted to the pain with an outburst of "Aaarrr!", and the idea was born.
We hope you have fun on Talk Like A Pirate Day, let me know what fun you get up to in the comments below.
Last Updated on 14 May 2022 by homeschoolof1