18 Best Science Gifts For Teenagers
Finding the best science gifts for teenagers is easy with our top 18 gifts.
In this list, you will find monthly boxes, STEM activities, science games, books and so much more.
This gift guide has everything, from monthly science experiment boxes and STEM activities to science themed games, books, and more.
Whether you're seeking homeschool science kits, books, or engaging subscription boxes, this list covers the interests of all science loving teens.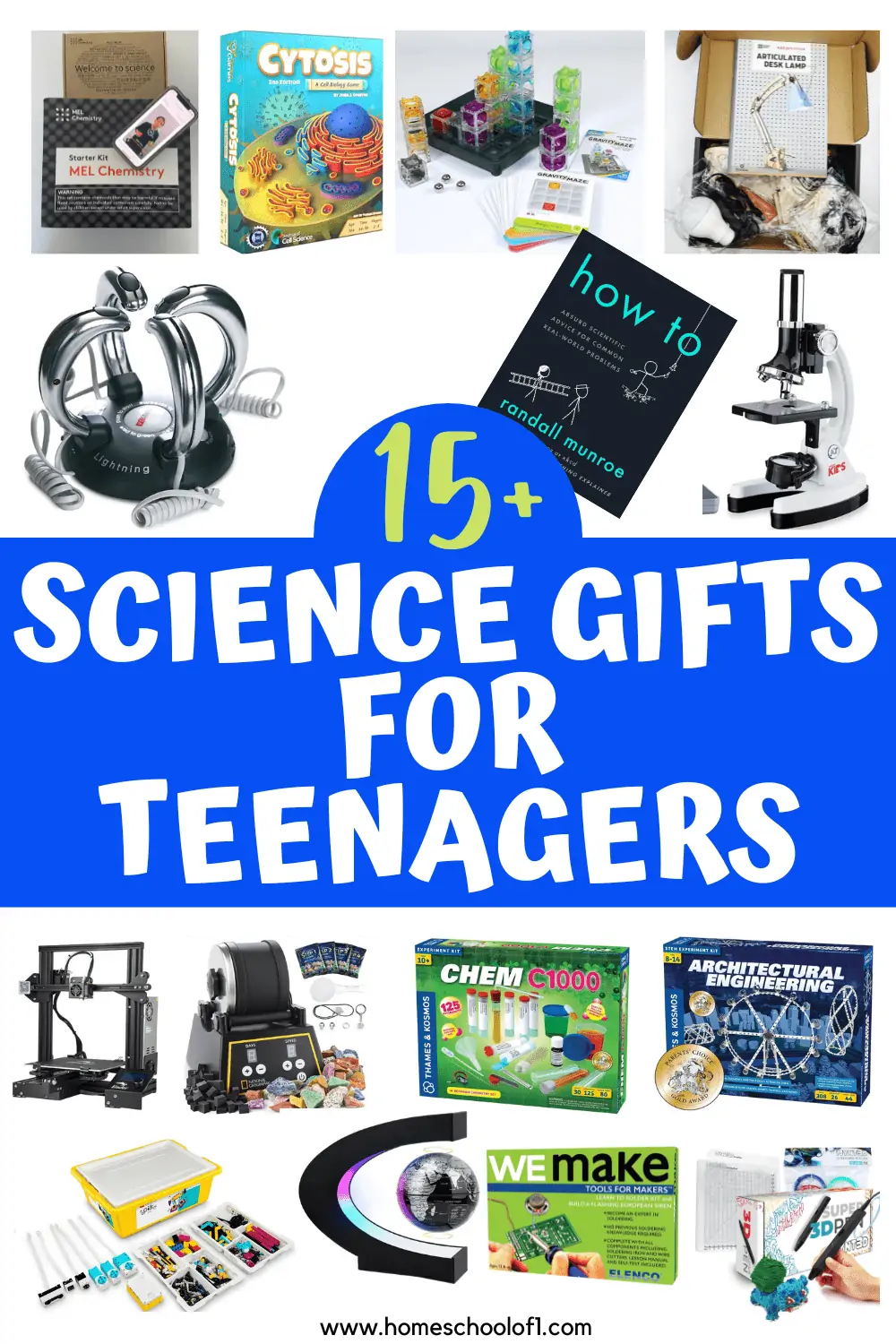 **There may be affiliate links in this post. You can read my full disclosure at the bottom of the page.**
Best gifts for teenagers who love science
Whether you are looking for homeschool science kits, the best homeschool science books, or the best subscription boxes for teen boys you are going to find something for all teenagers in this list.
You are definitely going to find something your science lover is going to love this year.
We have included books, games, 3d printers, clothing, monthly boxes, and more.
Other educational gifts for teens
Last Updated on 1 November 2023 by homeschoolof1