Best Social Emotional Homeschool Curriculum
Discover a comprehensive and engaging social emotional homeschool curriculum designed to foster holistic growth and well-being in students.
Our kids have gone through so much over the last few years. Much more so than we as parents had to deal with.
Starting conversations about topics as hard as these are difficult for adults never mind for children. There is no better time than now to start social-emotional learning.
On my mission to find the perfect social emotional homeschool curriculum, I came across HeyKiddo.
Carry on reading for an exclusive discount code.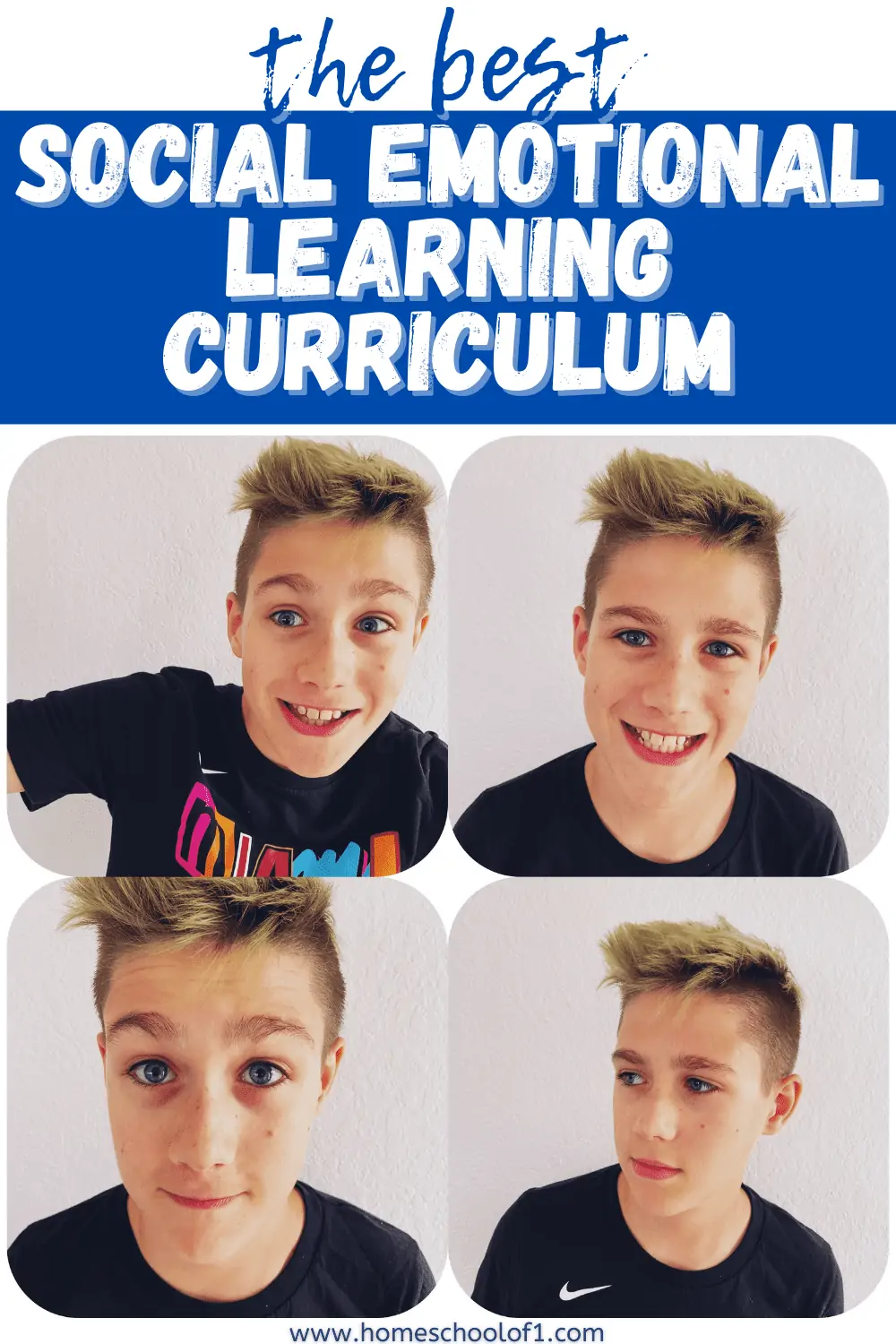 **Disclosure: I was compensated for my time to write this post. As always, all thoughts and opinions are my own. I only share resources that I would use with my own family and those that I believe other homeschool families will enjoy. There may be affiliate links in this post.**
The HeyKiddo bundle meets Common Core and SEL Standards and is aligned with CASEL core competencies. The most trusted K-12 resource for high-quality, proven-effective social and emotional learning programs.
Social Emotional Learning Curriculum
Evidence shows that an education that promotes SEL will result in improved academic outcomes and behaviors. Also giving the child important social and emotional skills for life.
Really understanding yourself, and being self-aware is not something that comes naturally to most children and indeed some adults! So it is really important from an early age to start the conversation, about why we do the things we do.
How to talk about our feelings, how to be socially aware, and how to build relationships. All of these are crucial to having a healthy, happy, and balanced life.
Finding an actual homeschool curriculum to promote social emotional learning was important to us. So when we found HeyKiddo we jumped straight in.
Best SEL Curriculum – HeyKiddo
Built for busy homeschooling parents, HeyKiddo™ Huddle fits seamlessly into your existing curriculum. Helping to build skills like self-awareness, mindfulness, positive mindset, empathy, critical thinking, resilience and so much more.
What I loved about HeyKiddo before I even started with it, was that it was a full-year curriculum that I didn't need to prep for! Us homeschool moms have so much else going on. Having to prep for another curriculum just wasn't going to happen.
You can see below how much detail is covered in this SEL curriculum.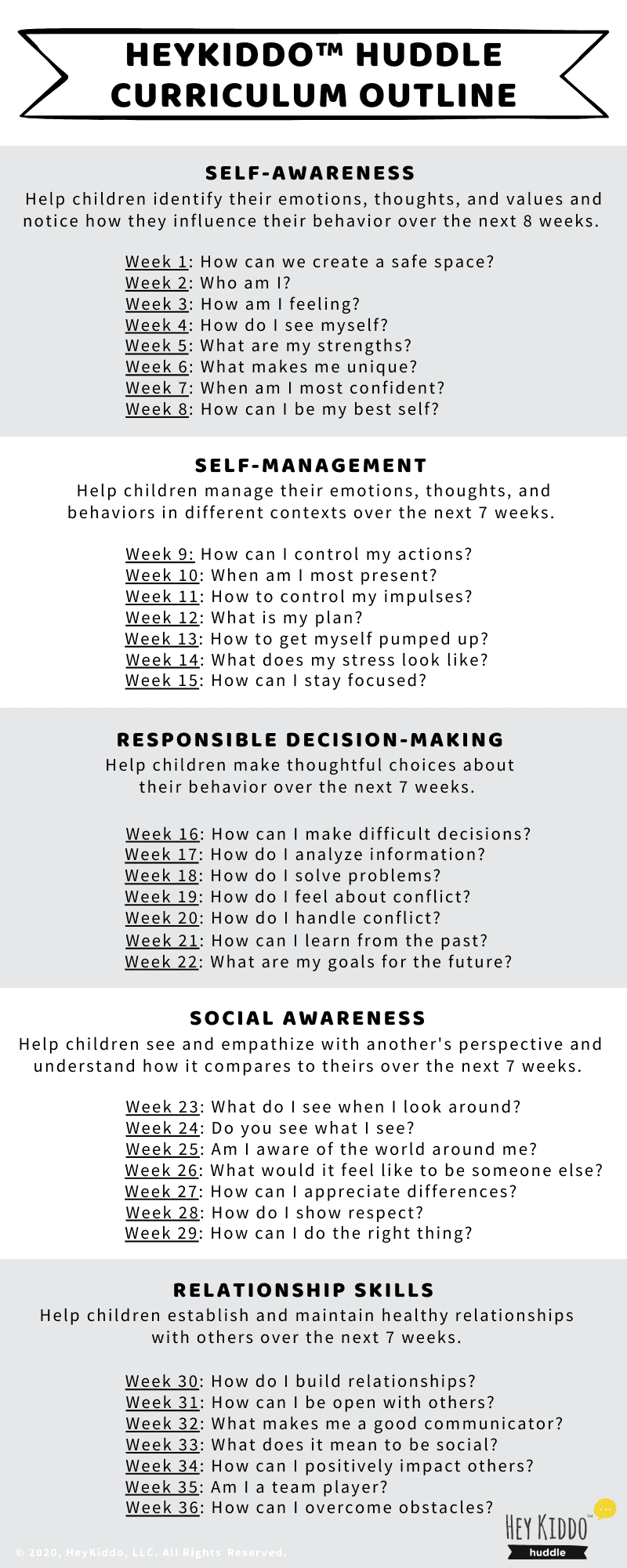 They say it takes a village. Fill yours with expert psychologists and educators. Unlock life skills that take children beyond the classroom.
The only social and emotional curriculum on the market that's been funded twice by the National Science Foundation
Proven platform to build skills and improve mental, social and emotional wellness 
Ongoing support for those "I don't know what to do" moments.
Zero prep is needed! Jump right in
Integrate critical skills into daily learning
Daily conversations and creative activities that adjust to each child's personalized needs
Delivered in 15-minutes a day or 1-1.5 hours a week
Within each lesson, there is a video, a creative activity, and conversation starters. My favorite activity was when he had to strike a confident pose! He's pretty confident most of the time, in part thanks to his online public speaking class he attended last year.
SEL Conversation Starters
My favorite part of the social emotional homeschool curriculum was the daily conversation starters. These are just a few samples of what they are like. But they are a great way to ask the questions I bet you have never asked before.
I also asked what he thought my favorite emotion was!! He said, "excited when dad is about to come home if he has been traveling!" Haha, honestly, that boy, I am with him 24/7 and he thinks my favorite emotion is excited to see his dad! I suppose it could have been worse!
What is your favorite emotion to express, why?
When you lose focus, get distracted, or your mind wanders, where does it typically go to? This was one of our favorite questions, and we talked about it for a good 30 minutes, and then again when Dad got home.
We struggle a lot with focus at home, due to ADHD. This was never a question that I had asked. Ask your kids now, and see what they say. Freddie either goes to the Marvel or Star Wars universe! It sounds awesome! (check out our favorite ADHD books for kids.)
Who is someone you trust to share your emotions with, why? This is really important, I know Freddie is very private. Too much sometimes, and I know he only shares his real emotions with me and his dad.
What is one strength you feel most confident about, and how can you use it this week?
Social Emotional Learning – Additional Resources
Not only are you getting an amazing full-year SEL curriculum. You are also getting some awesome resources to help guide you.
If we were having an issue with social media. Luckily we are not there yet. There are additional resources to help guide you on how to discuss this with the kids.
The one about teaching your kiddo to be a gracious winner, made me think of this photo I took at an escape room recently. He is now 12, and if you have kids of a similar age, you know they are the smartest person in the room!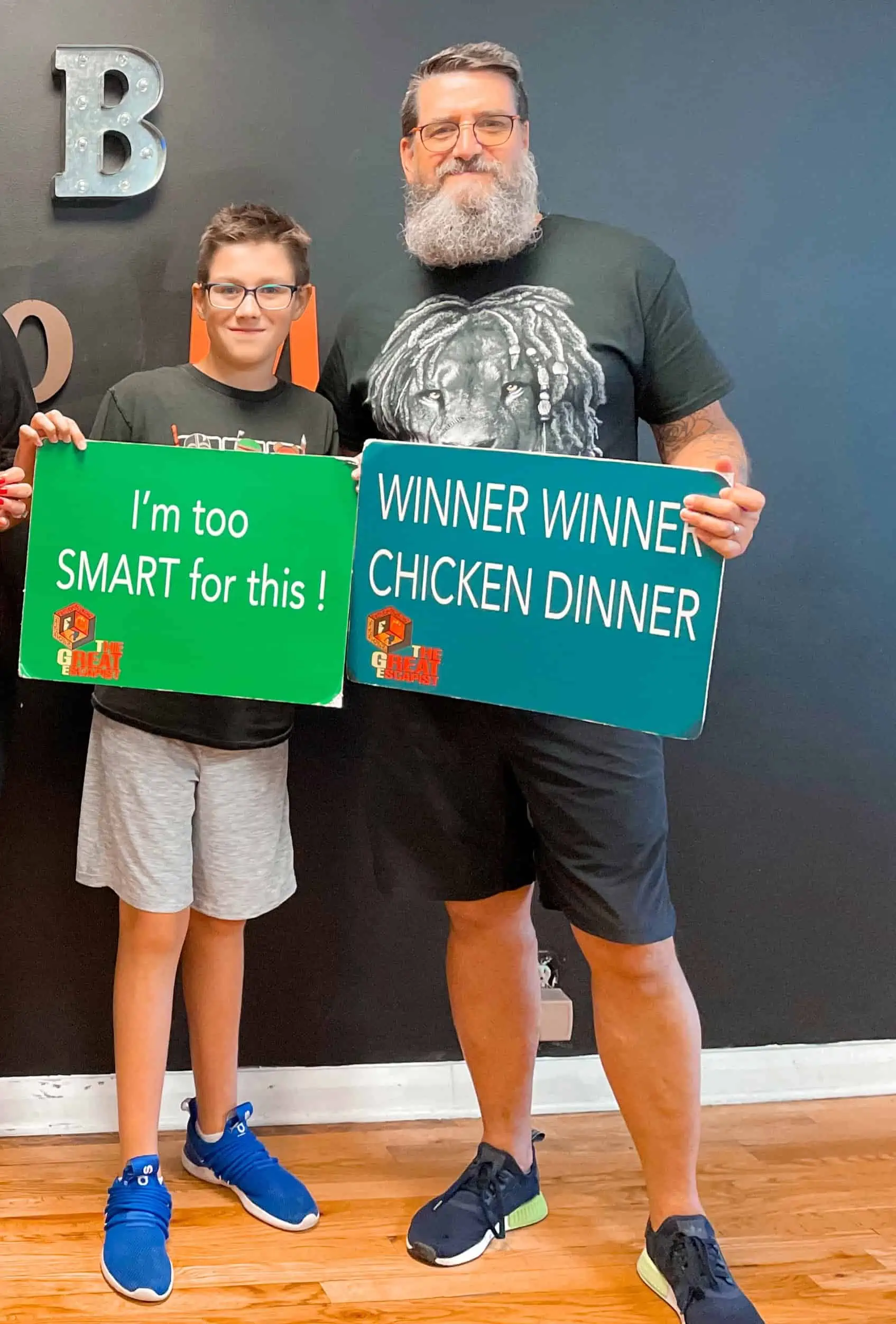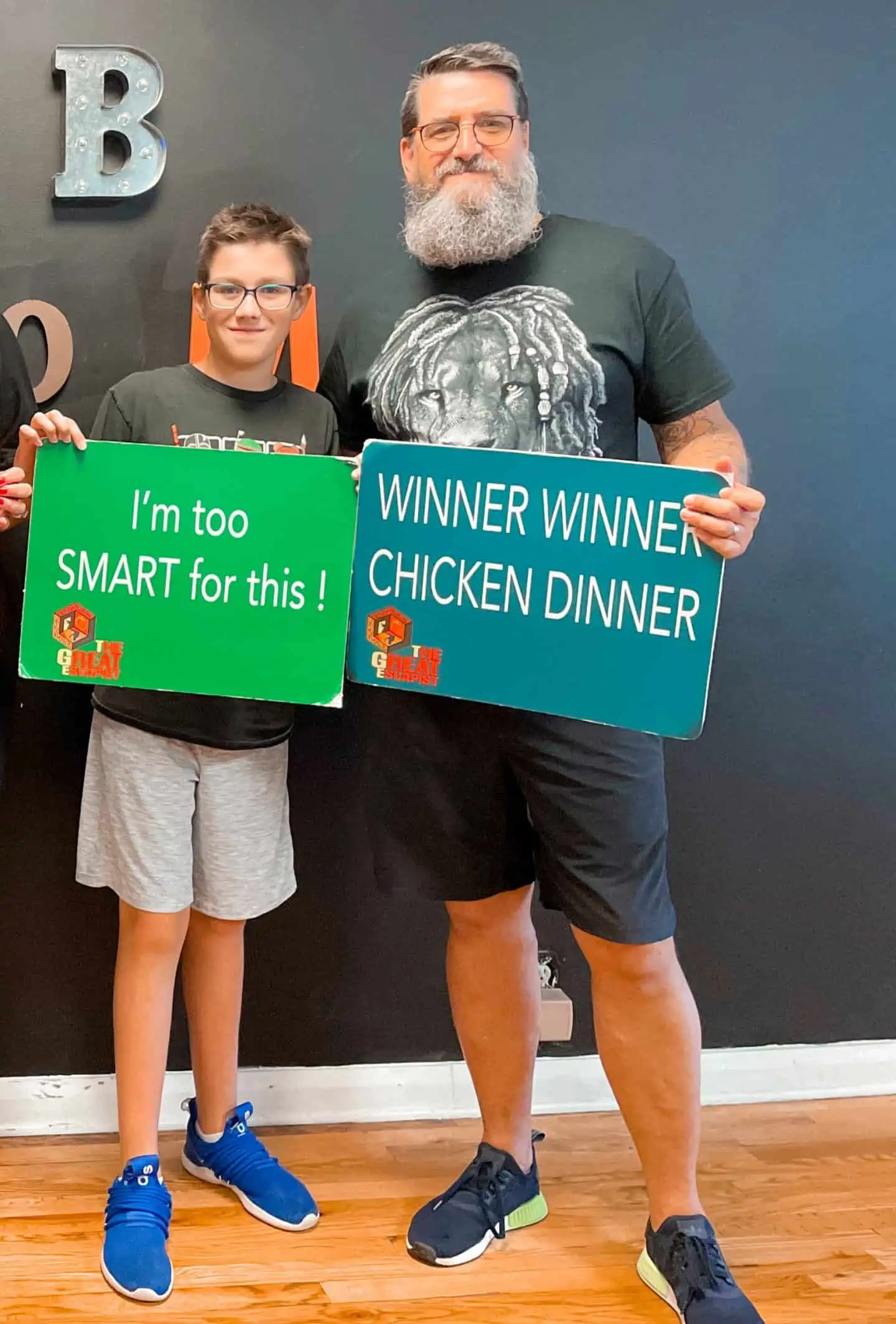 If you are also looking for the best philosophy books for kids check out our favorites.
Discover delightful and creative affirmation bulletin board ideas that promote social emotional skills and a positive classroom atmosphere.
HeyKiddo Discount
Sign up now for major discounts on HeyKiddo's award-winning products to help fortify your child's mental, social and emotional wellbeing. 20% off all annual subscriptions and 10% off all monthly subscriptions.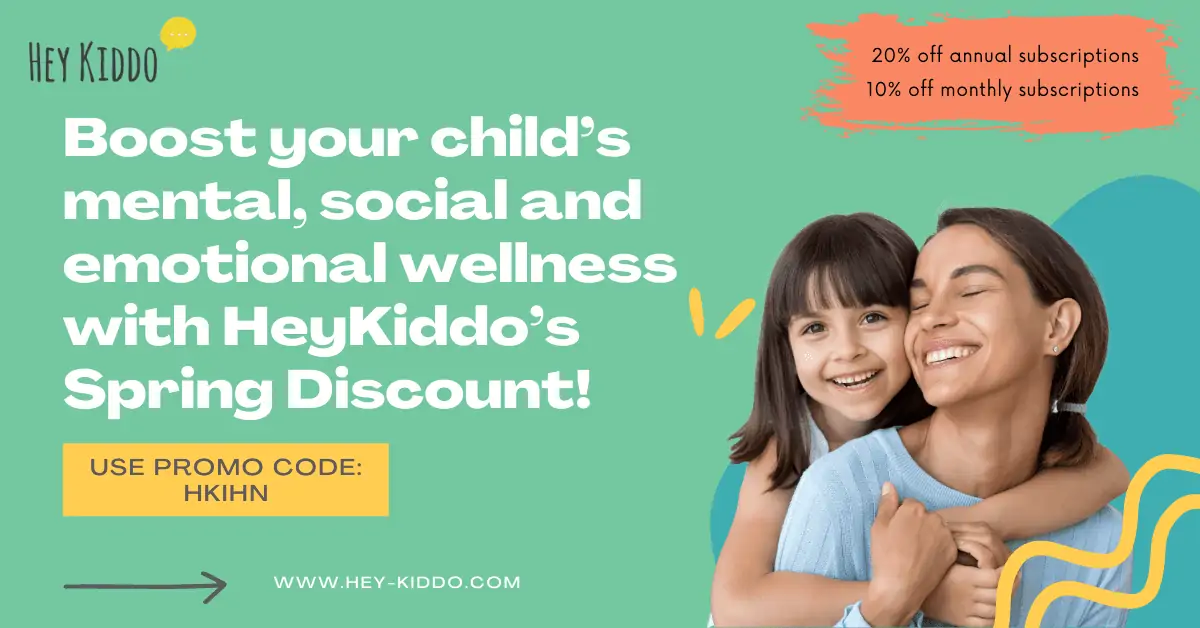 I think you will also enjoy our other homeschool curriculum reviews.
Last Updated on 30 August 2023 by homeschoolof1