20 Best Board Games About Money in 2023
Teaching kids about money is one of the most important life lessons we can teach our kids and yet is mostly overlooked. These board games about money are our absolute favorites.
I have included games for kids to learn about money and then I have also included money board games for tweens and teens. So there really is something for everyone.
Gameschooling is absolutely our favorite homeschool tip. Kids learn so much faster when they are playing. We play educational board games for pretty much every subject in our homeschool, and will continue to do this through high school too.
Learning financial literacy is no different. We have played nearly all of these games, and the ones we haven't have come highly recommended by other homeschool families.
Younger kids will also enjoy our free money memory game printable.
These games are not just great for learning about money, they all make great family game night games too.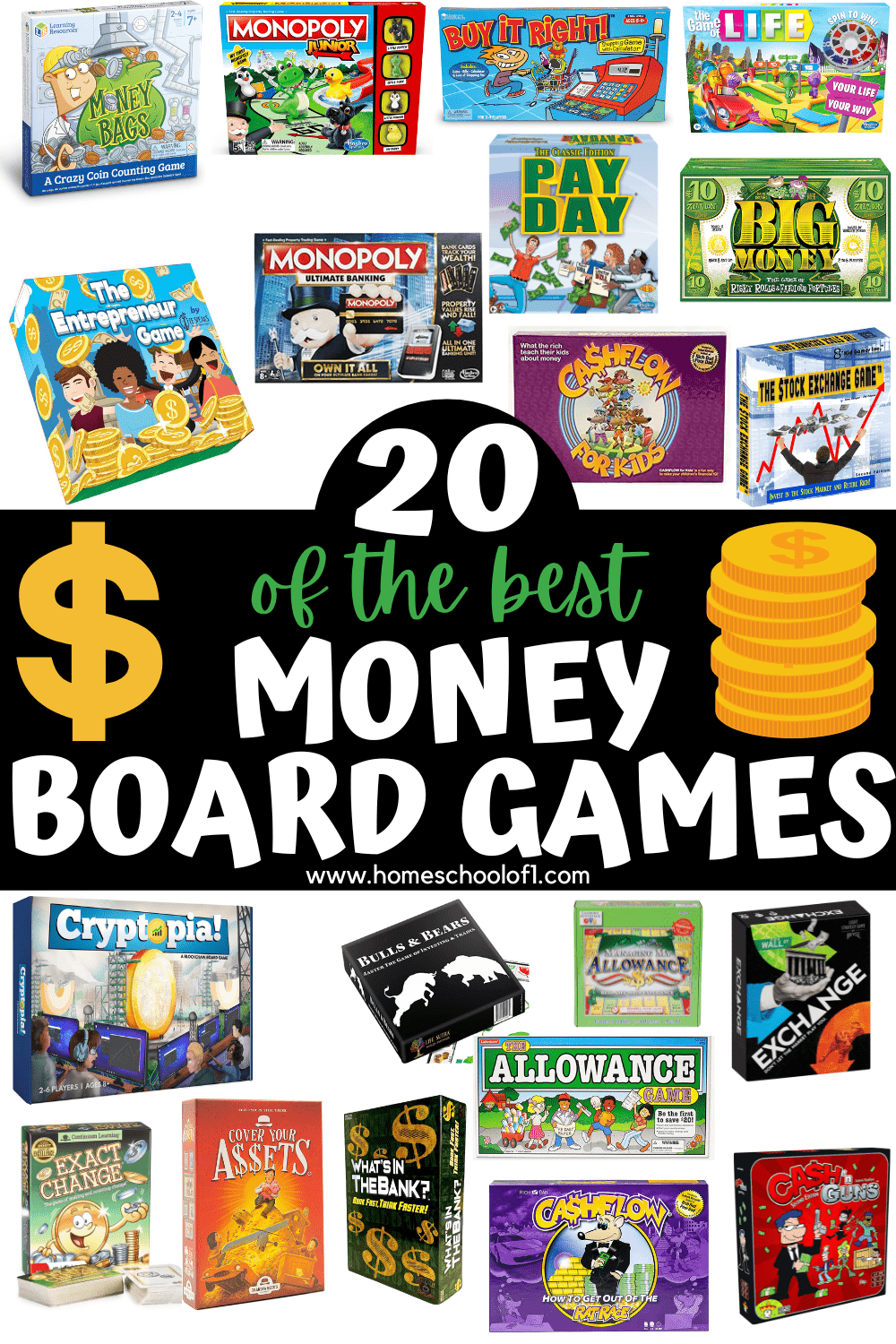 **There may be affiliate links in this post. You can read my full disclosure at the bottom of the page.**
Other posts I think you will love:
Last Updated on 13 February 2023 by homeschoolof1