14 Free Money Worksheets For Kids of All Ages
Teaching children about money from a young age is crucial for their future. I have put together 14 free money worksheets for preschoolers all the way through to middle school.
Learn how to identify coins and notes, play shop at home with our free price tags, learn how to shop with money, and much more.
Teaching children the value of money and its importance is crucial. But it doesn't need to be boring, check out our favorite board games about money that you can use with these printable money worksheets.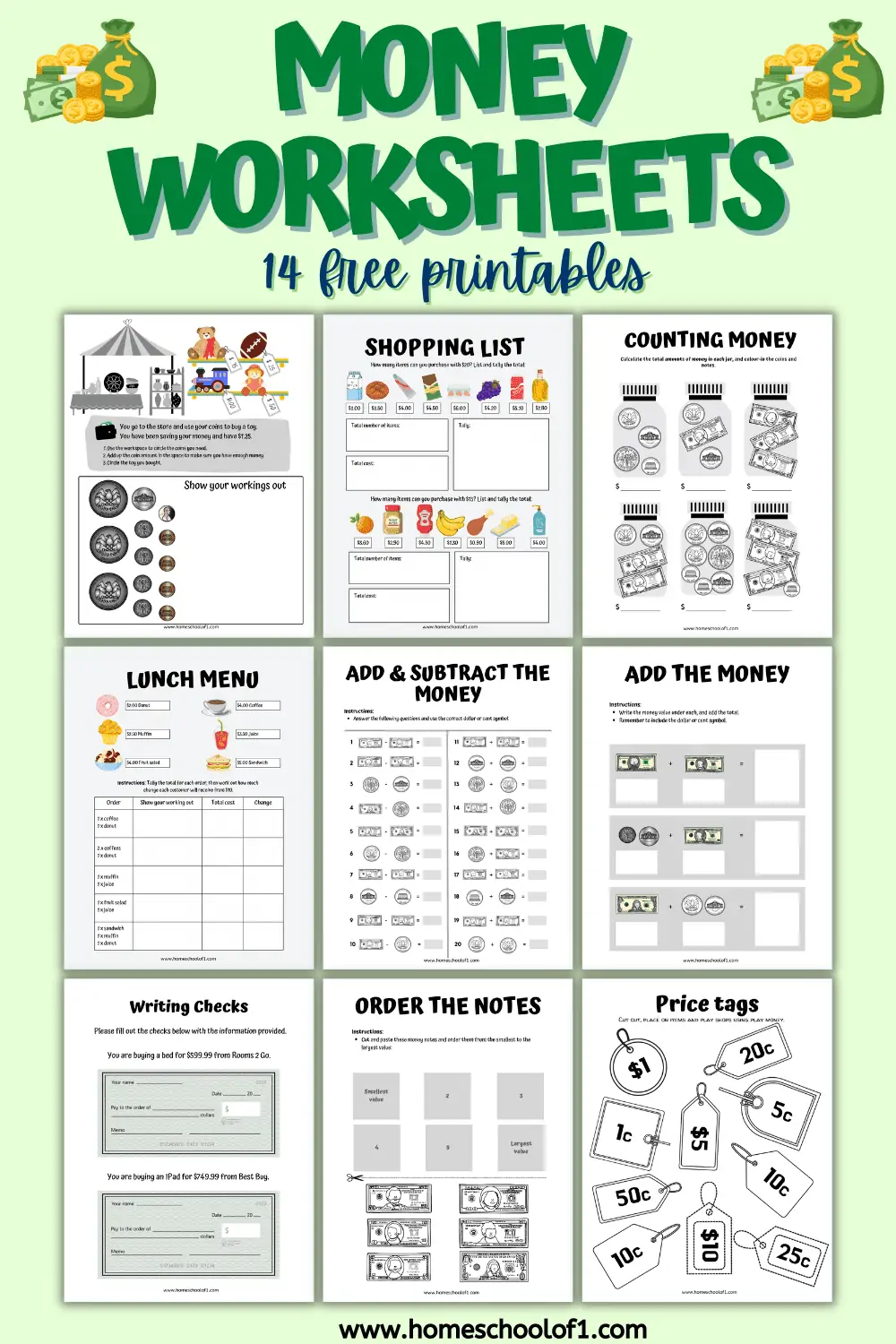 **There may be affiliate links in this post. You can read my full disclosure at the bottom of the page.**
Math money worksheets for kids
Learning about money and financial literacy should not be boring.
When children are young, playing shop with their toys was one of our most cherished memories from when my son was younger.
He would spend hours "shopping" and ordering his toys into the correct value.
Download our free shopping worksheets and add these to this money unit study.
I have broken these money worksheets into preschool, elementary, and middle-aged students so feel free to use what you want.
The download will include all of them, but just print out what you want, and use the rest later.
Preschool – Printable Price Tags
Teaching children about money should be done as early as possible. Playing shop at home with their toys is the perfect way to do this.
Download our free price tag printable and add them to your child's favorite toys.
I highly recommend getting some pretend money and a cash register, but this is optional.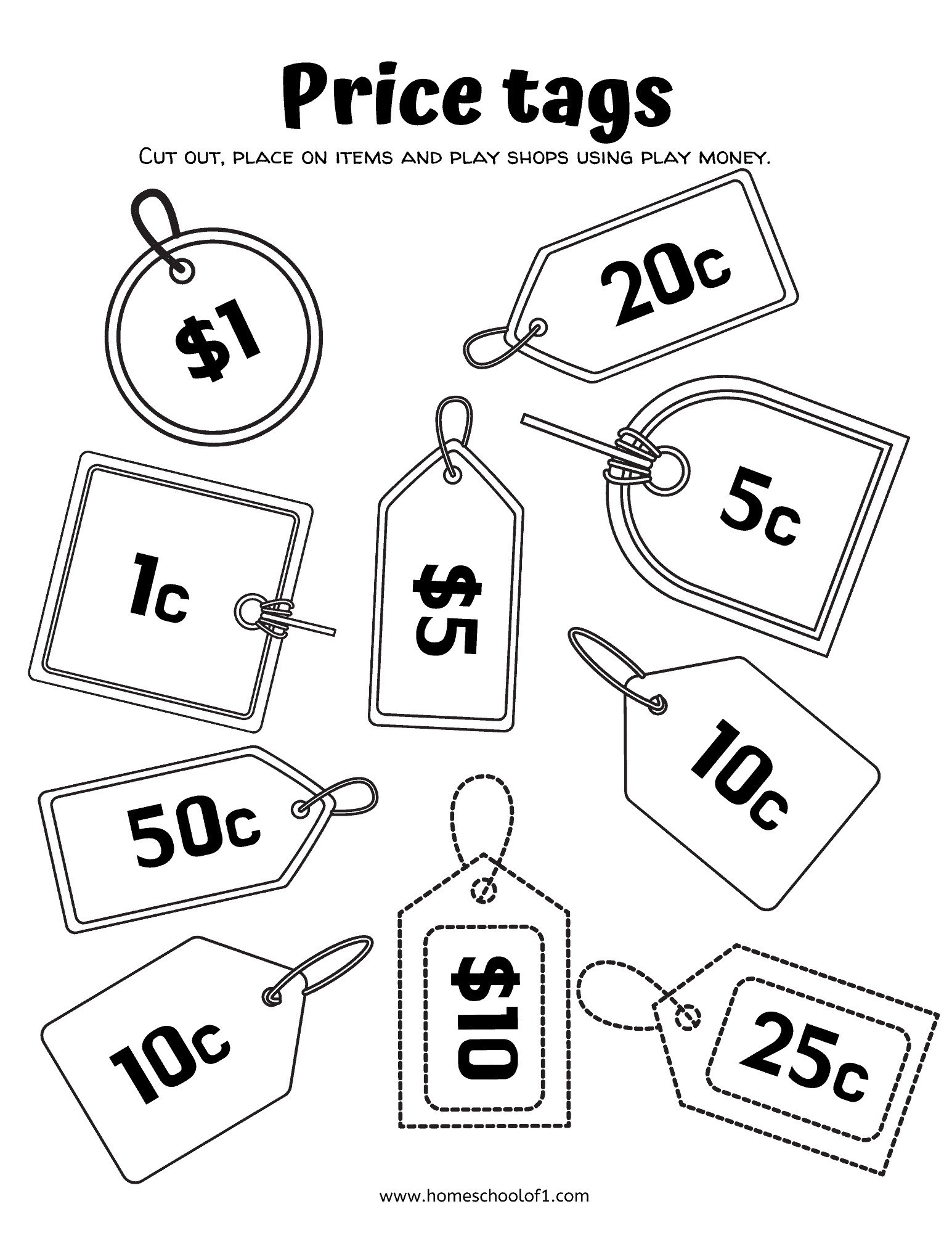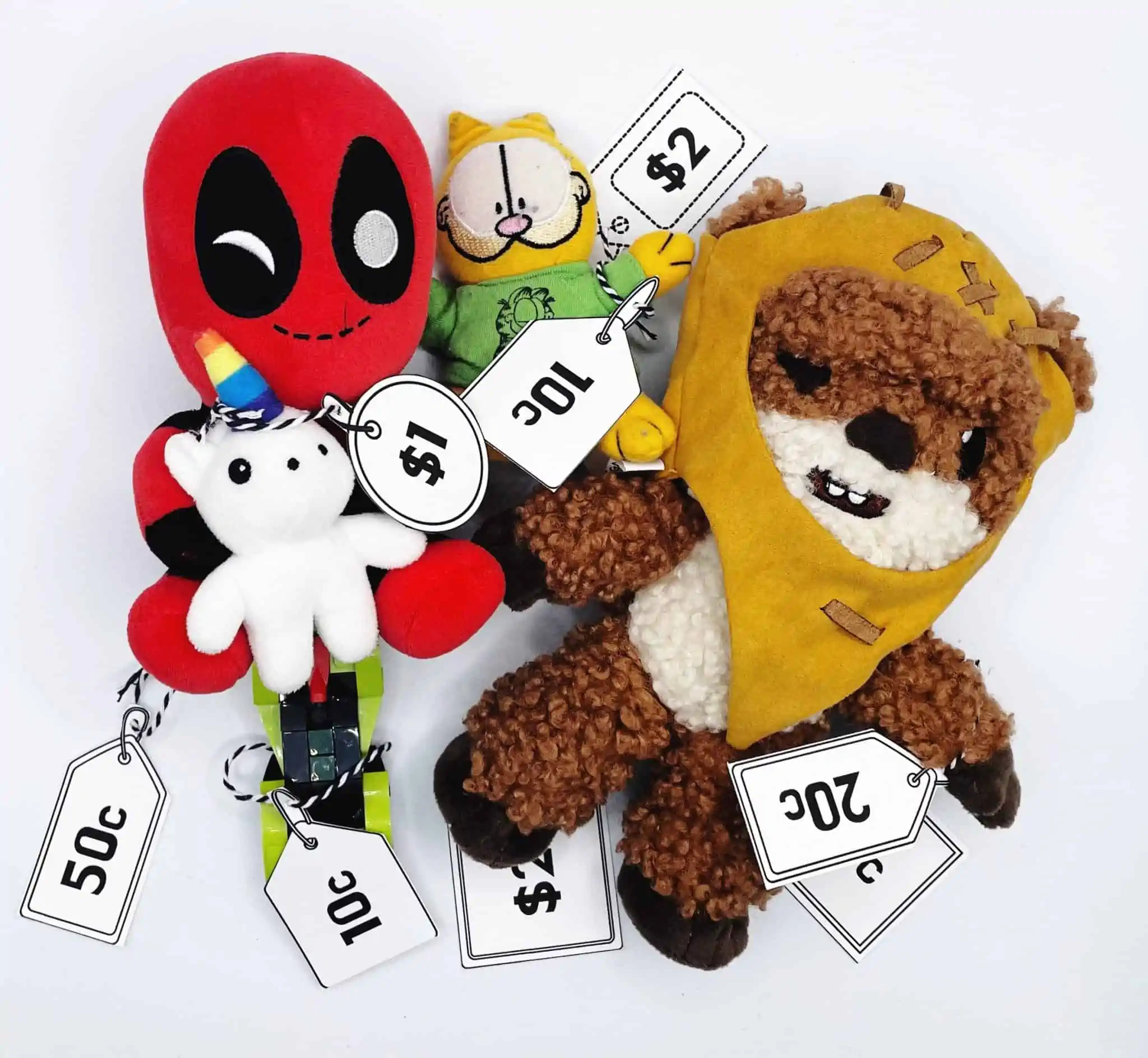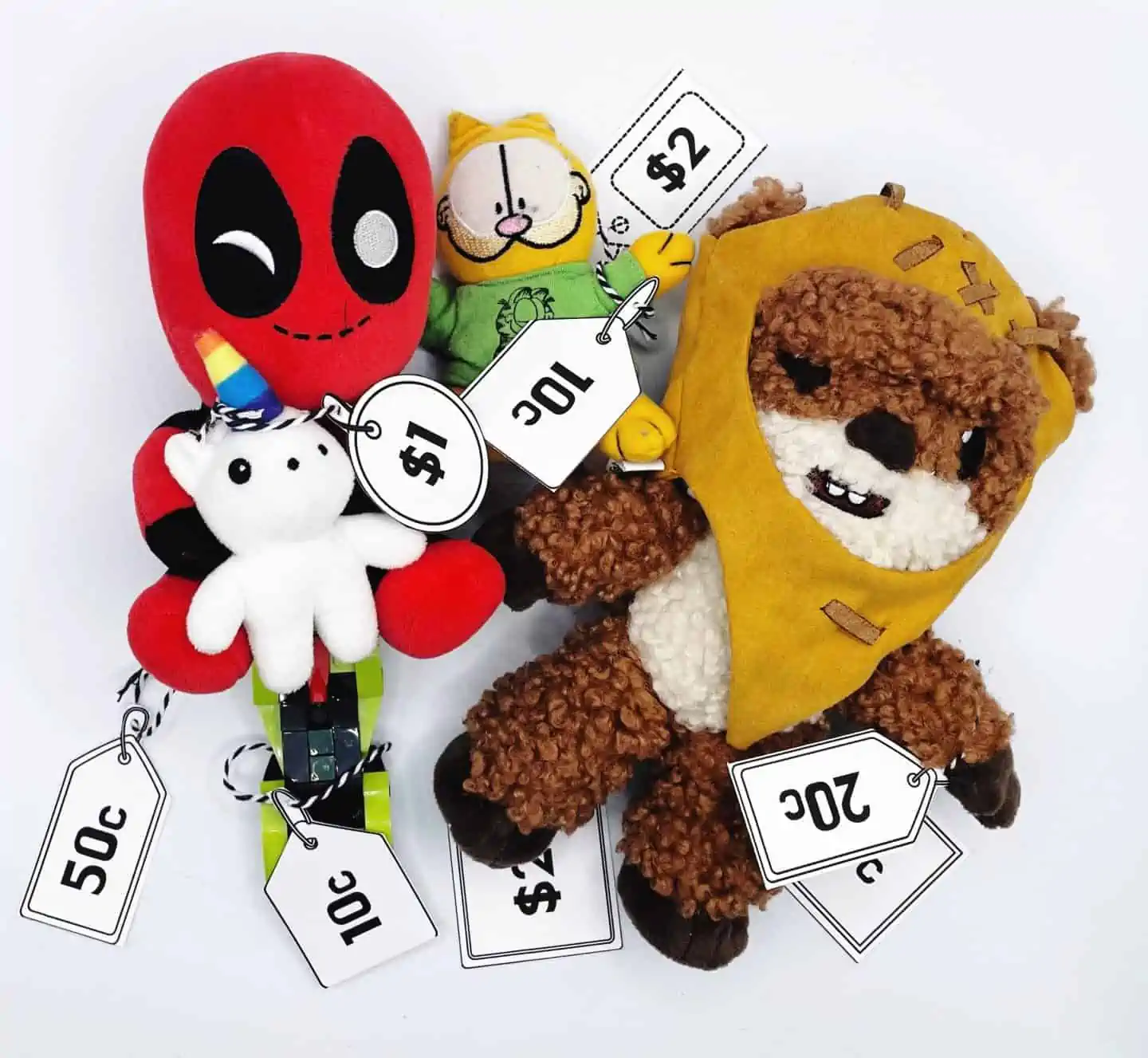 Cut around each of the price tags, add a small hole, and tie some ribbon around each of the price tags.
Give them to the children and let them add them to their toys.
Scroll to the end of the page and download these free price tags.
Identifying Coins and Money Worksheets
As soon as the children start asking questions about money, print out these free money worksheets and help them identify what the coins and notes are.
Color them in with the correct color, and draw a line from the coin/note to the correct value.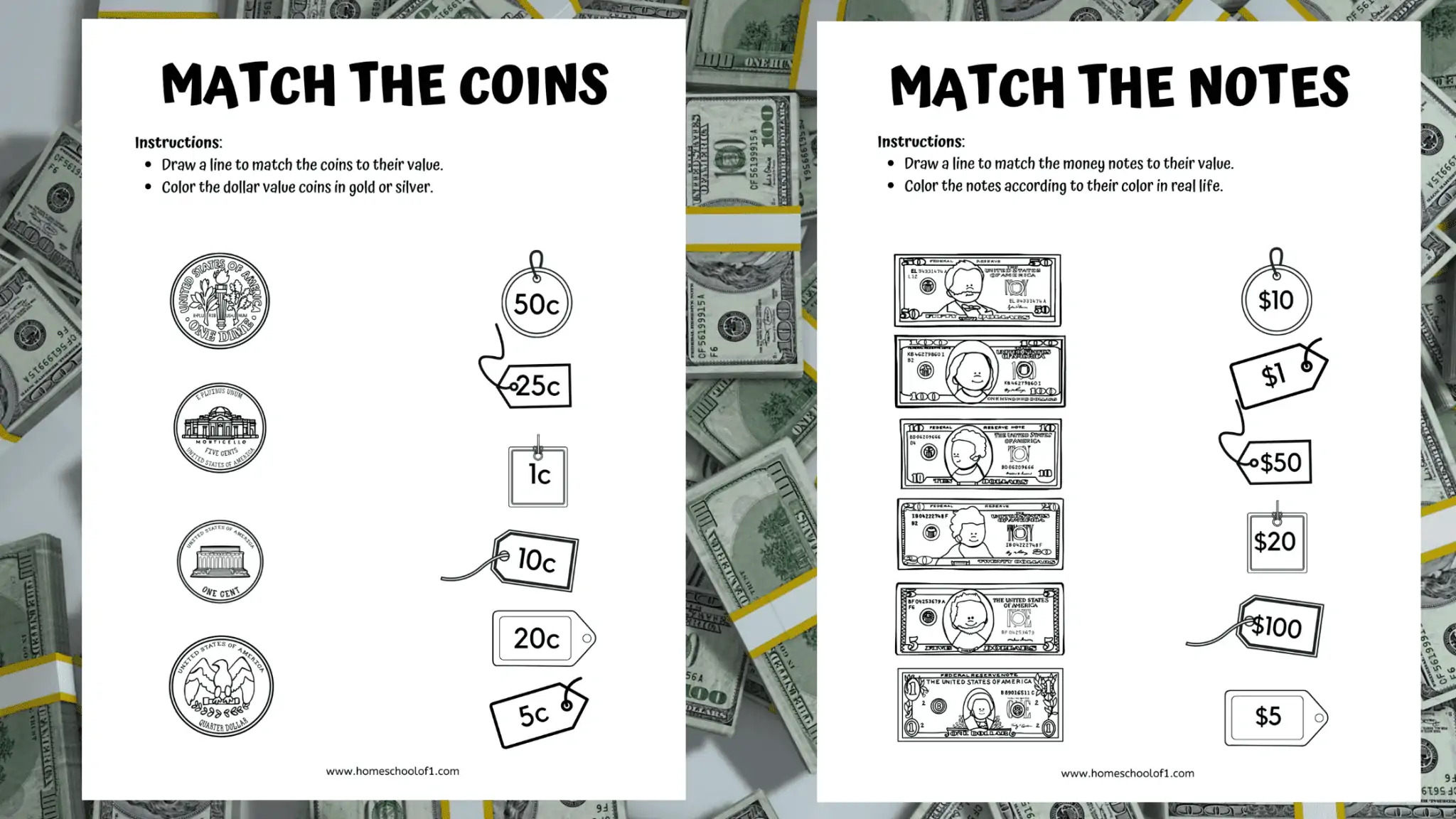 Cut out the notes and the coins and add them in value order on these free ordering money worksheets.
You will also enjoy our free money memory game printable.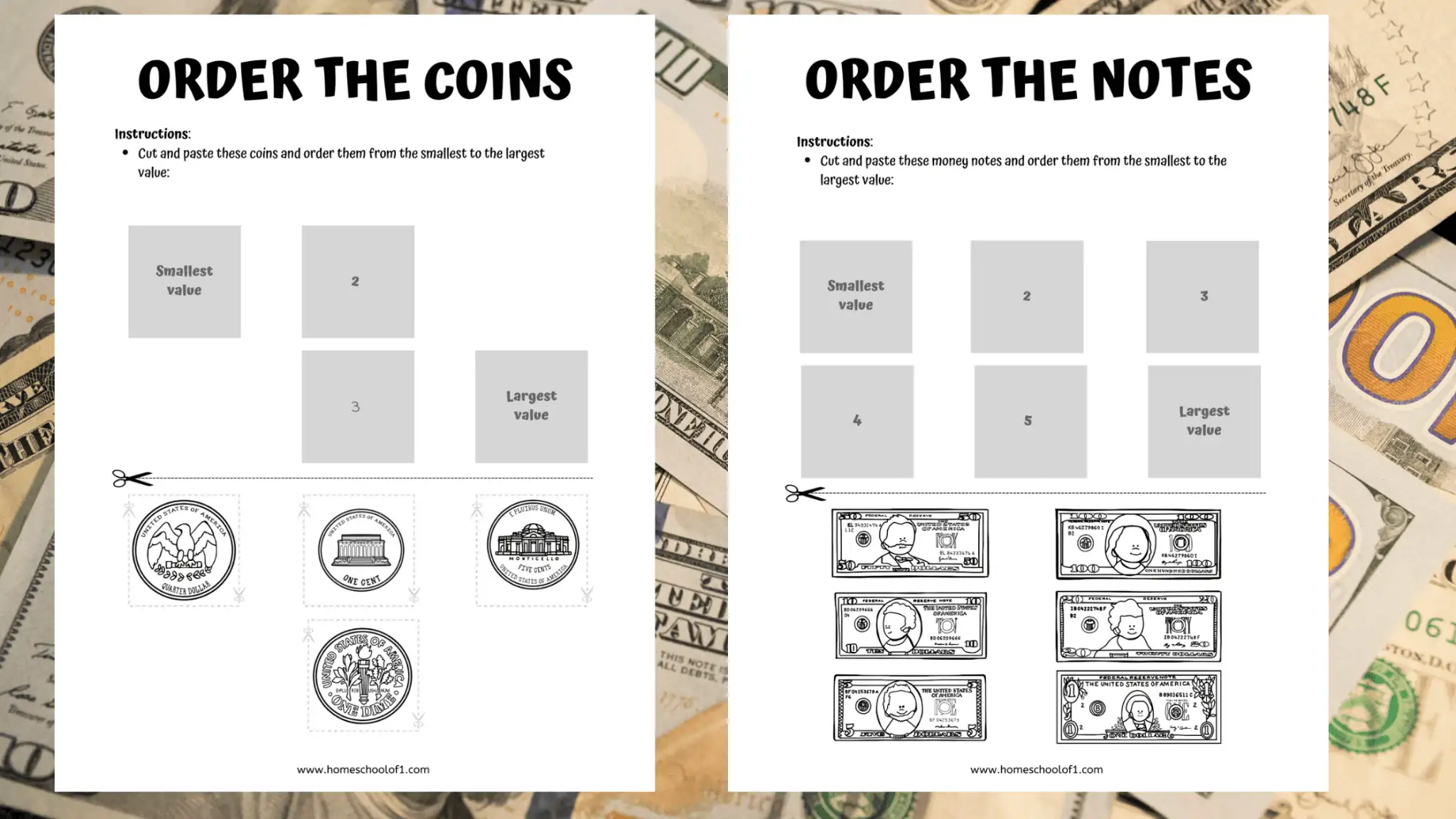 Learning about money worksheets
I love these counting money worksheets. In the first one, you have $1.25 to spend, you need to circle the money that equals and then chose what toys you want to buy.
The second worksheet has different coins and notes in six different jars and the children have to calculate the total amount in each jar. This involves money recognition too.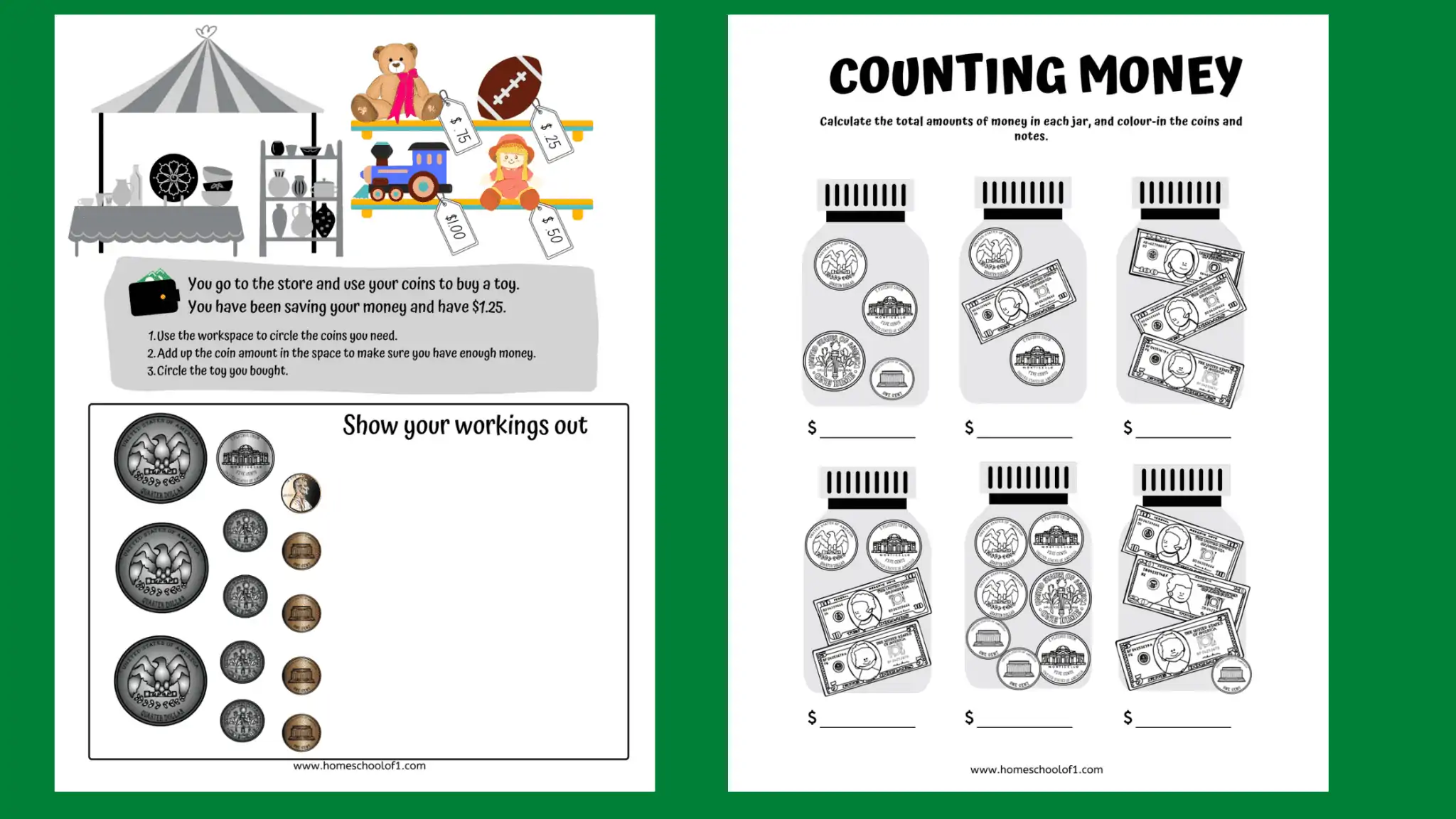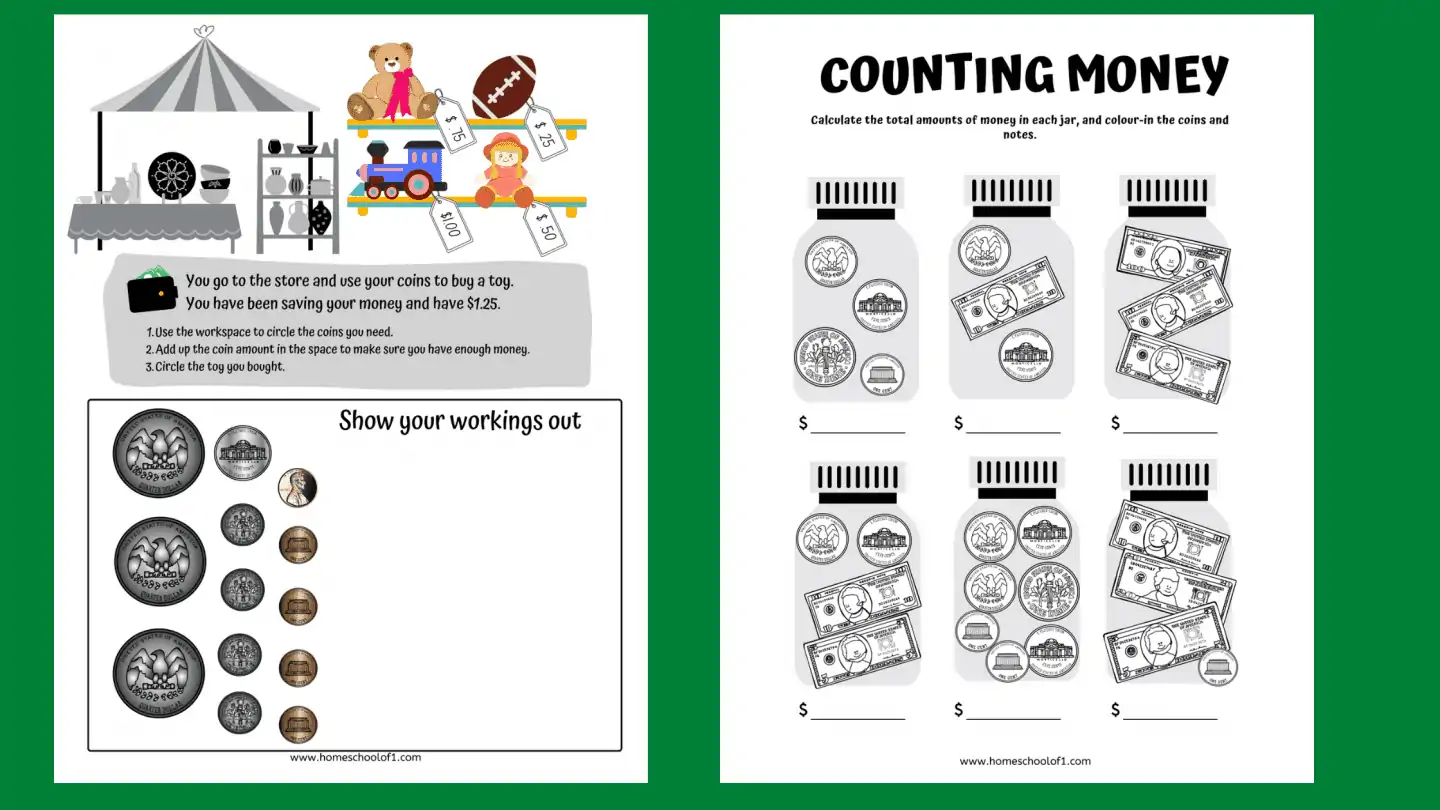 With these 3 worksheets, you need to be able to identify the money and then adding them together.
Counting coins is also a great way to teach math while learning about the importance of financial literacy.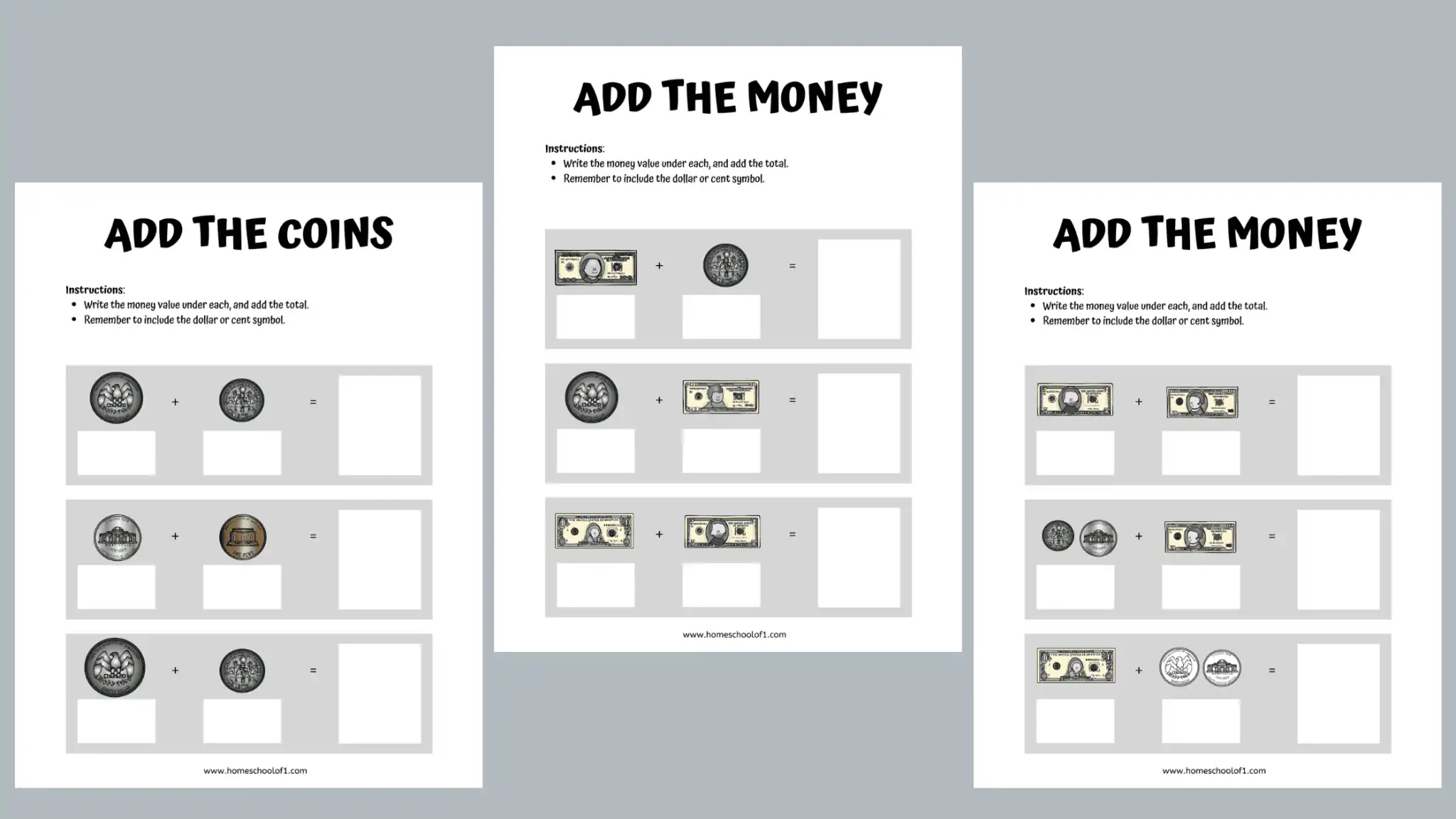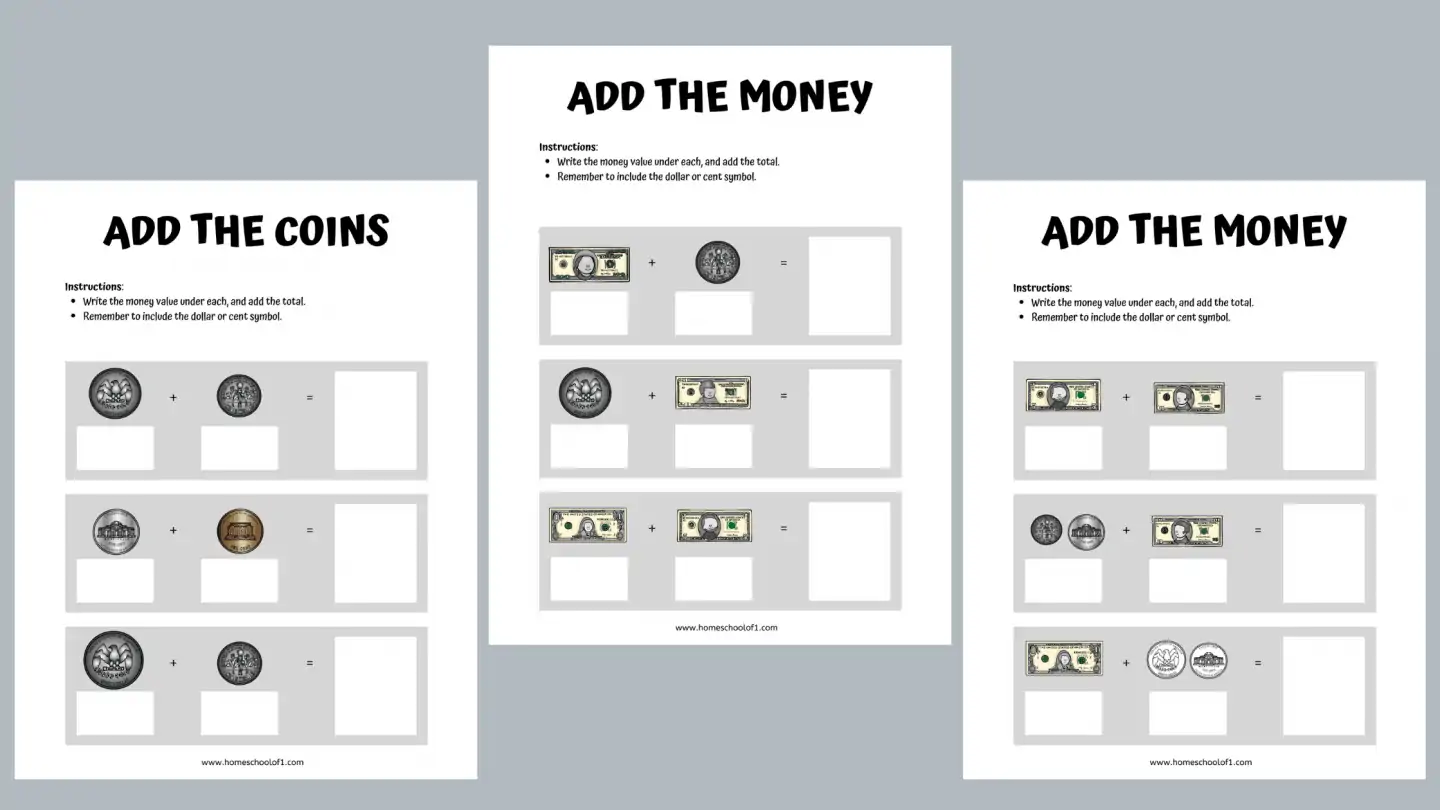 This is the hardest money addition worksheet and also includes subtracting money too. There are 10 subtraction and 10 addition questions.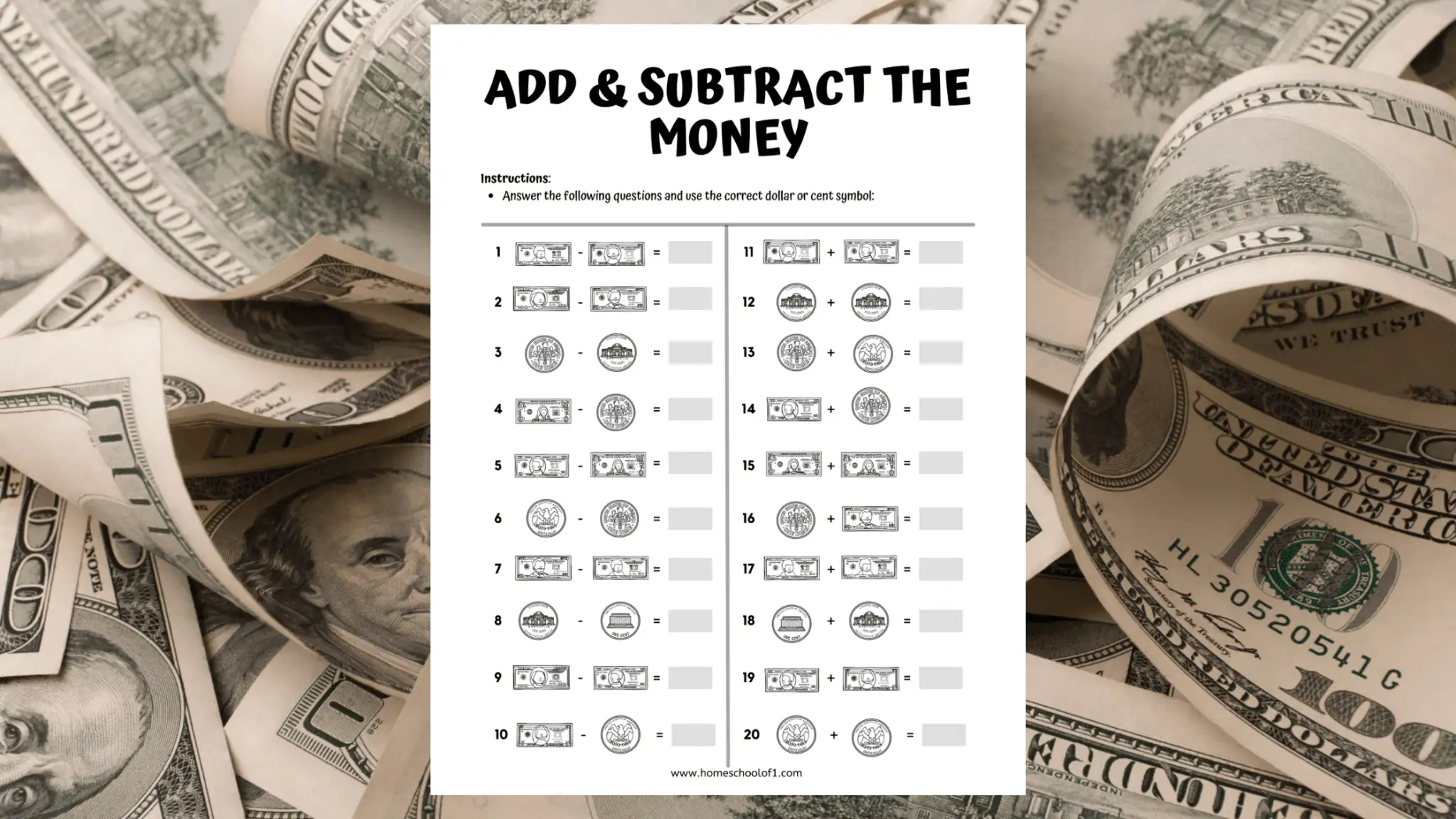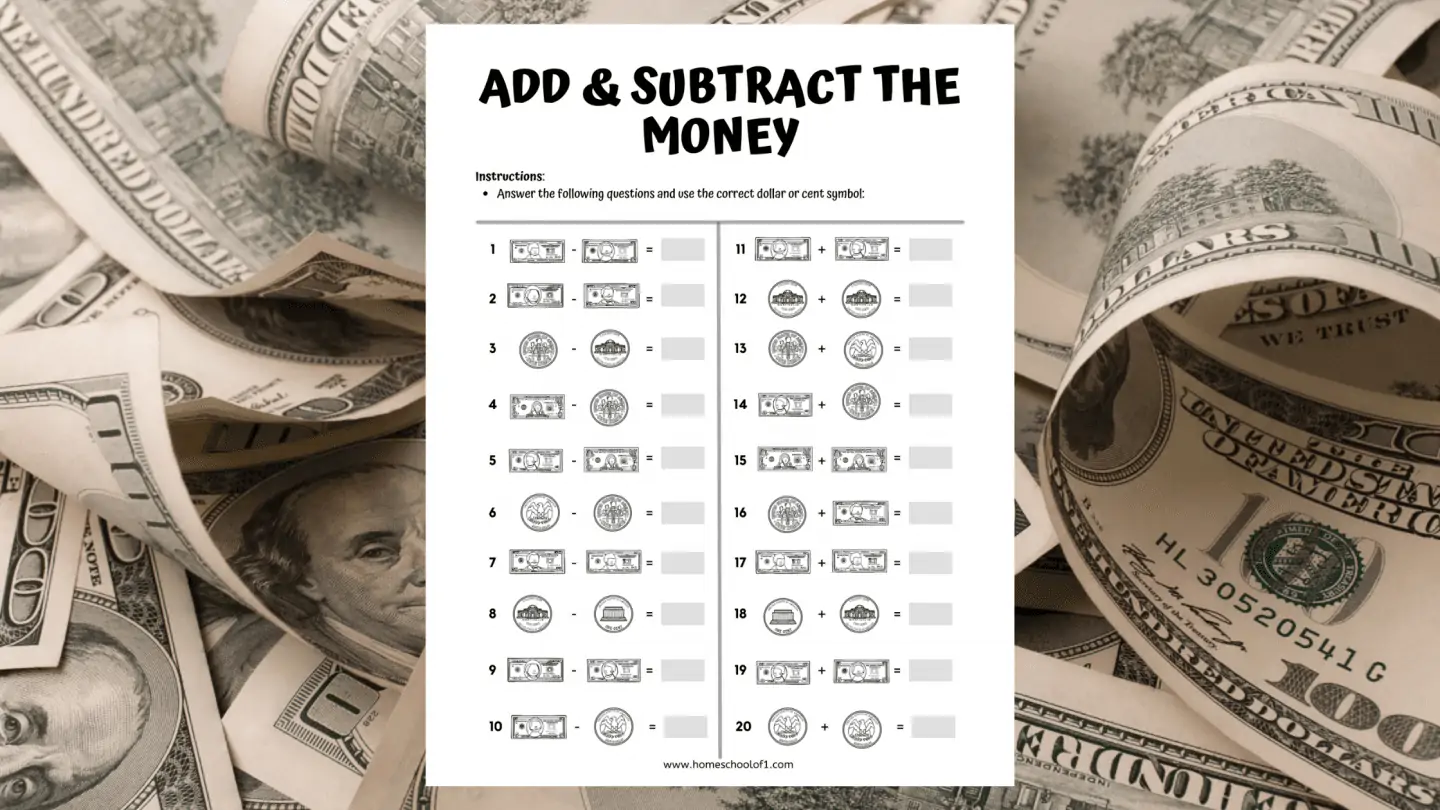 This real-life money worksheet is great for upper elementary grades.
The children need to pretend they are working in a cafe and calculate the cost of each order, and what change to give each customer from $10.
This would be a great role-play game if you have multiple children or are using these in school.
Learning how to write a check
Writing checks is something that we as adults do fairly regularly, but we must have learned at some point what goes where!
Print out our checks and encourage the kids to practice this really important life skill.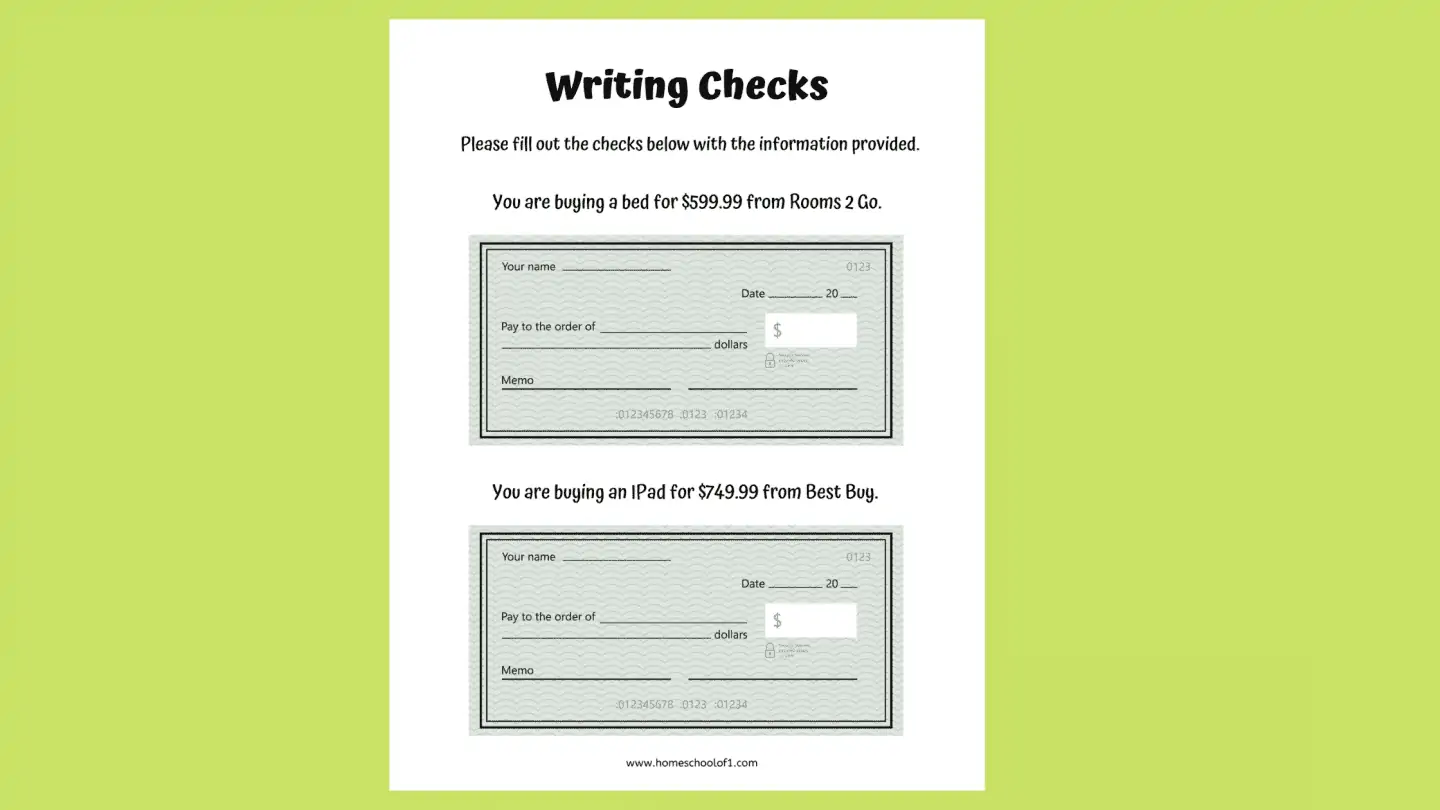 Money worksheets
Continue learning all about money with all of our money worksheets for a small fee.
There are 19 pages in this download and they include:
What is on the coin?
Who is on the dollar?
All about the penny
All about the nickel
All about the dime
All about the quarter
All about the dollar
Color by coin
Color by dollar
Coin matching
Count the coins (2 different pages)
Coin values
Match the values
Add & subtract the money
Count the money
Count the dollars
Order the coins
Order the dollars
Financial Literacy Curriculum Reviews
Check out our favorite middle school and high school financial curriculum reviews for even more ideas on creating financially literate kids.
Download the Free Money Math Worksheets For Kids
Make sure you choose the correct paper size and click on the shrink to fit button. All of our free printables work better when printed on cardstock (this is the one we use and love.)
Last Updated on 2 May 2023 by homeschoolof1