Coding For Kids | Why Starting Early Matters
Introducing coding for kids as soon as possible is essential because it nurtures problem solving abilities, fosters logical thinking, and lays a strong foundation in STEM subjects.
Embracing coding early sets them on a path to becoming not just tech-savvy. But also confident problem solvers and critical thinkers, ready to excel in a rapidly evolving digital landscape.
Add coding to your homeschool curriculum today!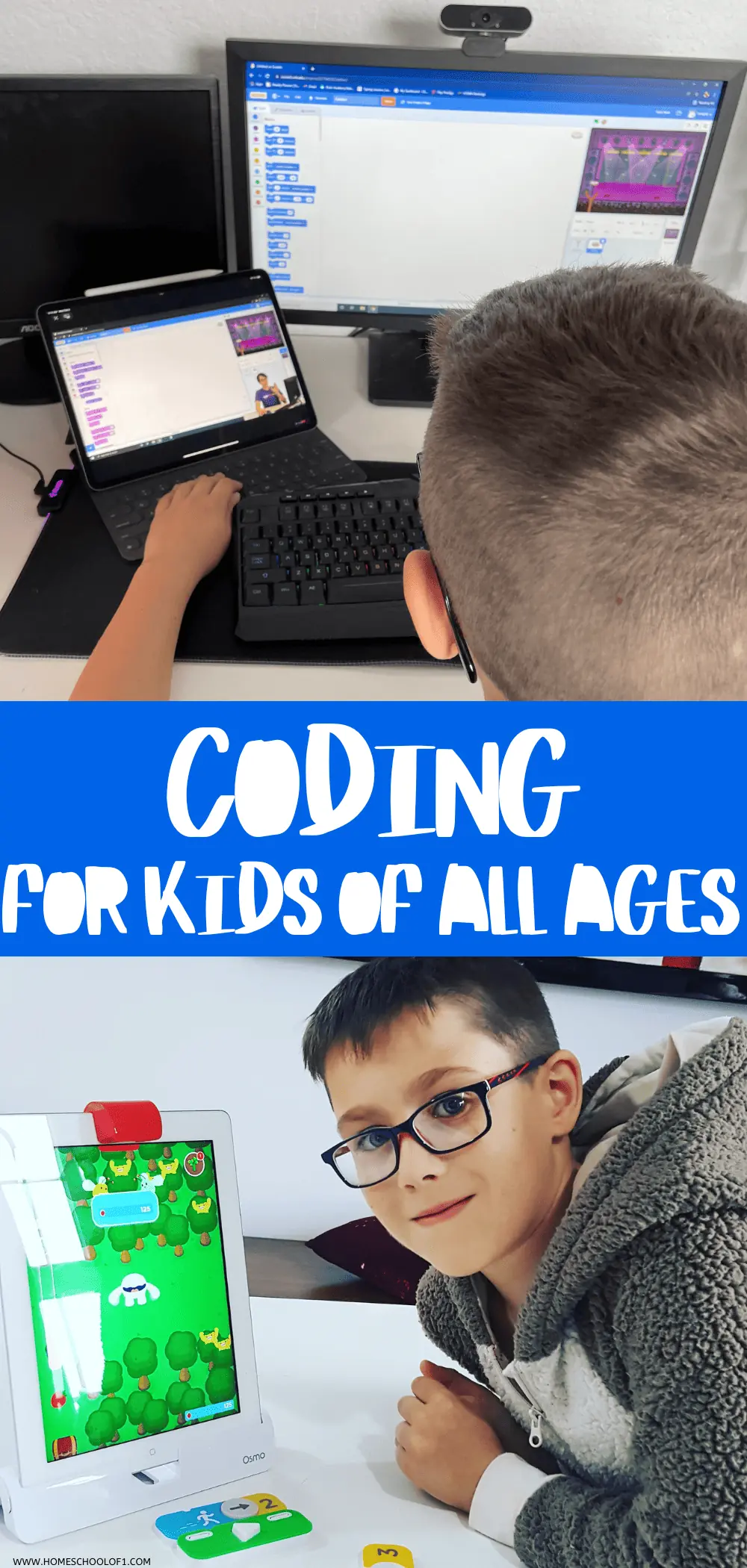 **There may be affiliate links in this post. You can read my full disclosure at the bottom of the page.**
What age should a child start coding?
A child should start coding as soon as they are ready, but this is typically between the ages of 5 to 12 years old.
When they're in this age range, they're really good at picking up coding stuff because they're curious and have lots of imagination. But you know what? Coding is for everyone, no matter how old you are.
If the kids are younger, they can start with easy block-based coding games. If they're a bit older, they can try real programming languages and cooler projects.
Starting early with coding helps kids become good at solving problems, thinking logically, and doing well in science and math. These critical thinking skills will help them in their future jobs and life in general.
But here's the thing: whether your kid is 5 or 15, it's always a good time to start coding. Coding is like a big adventure that lets the kids learn and have fun, no matter how old they are.
What are the 4 types of coding?
Coding can be categorized into several types, each serving specific purposes. Here are four common types of coding:
Programming or Software Development: This is the most well-known form of coding. It involves writing instructions in programming languages like Python, Java, or C++ to create software applications, websites, and mobile apps. Programmers use coding to design, build, and maintain various software solutions.
Web Development: Web coding is a subset of programming focused on building and maintaining websites. Front-end developers use HTML, CSS, and JavaScript to create the visual and interactive elements of a website, while back-end developers work with server-side scripting languages like PHP to manage the website's functionality and data.
Data Analysis and Data Science: Data coding involves using programming languages and tools like Python, R, or SQL to gather, clean, analyze, and visualize data. Data scientists and analysts use coding to extract valuable insights from large datasets, make predictions, and inform decision-making.
Embedded Systems and Hardware Coding: This type of coding is centered on programming microcontrollers and embedded systems to control hardware devices. Examples include coding for robotics and electronic gadgets.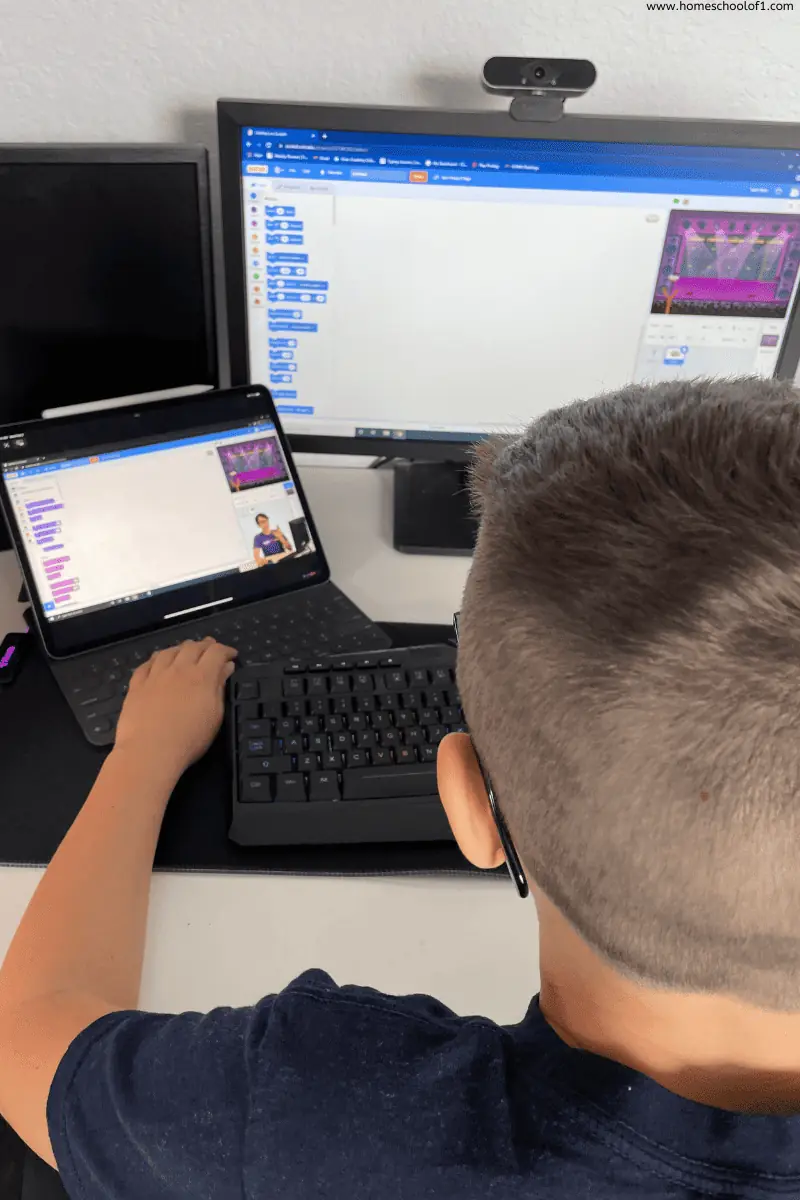 How do I start my child coding?
To kickstart your child's coding journey, consider a multi-faceted approach.
Begin by exploring coding books, which offer engaging, visually appealing content and hands-on exercises to make learning enjoyable. Check out the best coding books for kids that we recommend.
Plus use coding websites for kids that provide interactive platforms filled with tutorials and creative coding challenges.
For a structured experience, look into coding classes or clubs at schools and community centers, allowing your child to learn coding in a collaborative and educational setting.
Finally, integrate educational coding apps and games into their digital playtime, creating a fun and accessible environment to nurture their coding curiosity. With these resources, you can embark on a coding journey that not only educates but also captivates your child's imagination.
Gifts for kids who love to code
Treat your tech loving child to a coding gift for their birthday or Christmas. From programmable robots and DIY electronics kits to coding themed games and interactive books. These gifts are designed to engage and challenge young minds while fueling their love for coding.
Base Kit Computer Coding for Kids 8-14 | Learn Code & Electronics. Great STEM Gift for Boys & Girls!
Coding Games in Python (DK Help Your Kids)
Playz My First Coding & Computer Science Kit – Learn About Binary Codes, Encryption, Algorithms & Pixelation Through Fun Puzzling Activities Without Using a Computer for Boys, Girls, Teenagers, Kids
Learning Resources Coding Critters Ranger & Zip,22 Piece Set, Ages 4+, Screen-Free Early Coding Toy for Kids, Interactive STEM Coding Pet, Gifts for Boys and Girls,Back to School Gifts
Osmo – Coding Starter Kit for iPhone & iPad-3 Educational Learning Games-Ages 5-10+ – Learn to Code, Coding Basics & Coding Puzzles-STEM Toy-Logic, Coding Fundamentals(Osmo iPad/iPhone Base Included)
Osmo-Genius Starter Kit for iPad + Family Game Night-7 Educational Learning Games for Spelling & Math-Ages 6-10-STEM Toy Gifts for Kids-Boy &Girl-6 7 8 9 10(Osmo iPad Base Included – Amazon Exclusive)
Educational coding tools
Osmo coding starter kit review: The Osmo Coding Starter Kit is a fun way to introduce coding to children through hands-on play. This educational tool combines physical coding blocks with a tablet app, allowing kids to learn the fundamentals of coding by arranging blocks to create sequences. With engaging challenges and interactive games, this kit not only teaches coding logic but also sparks creativity.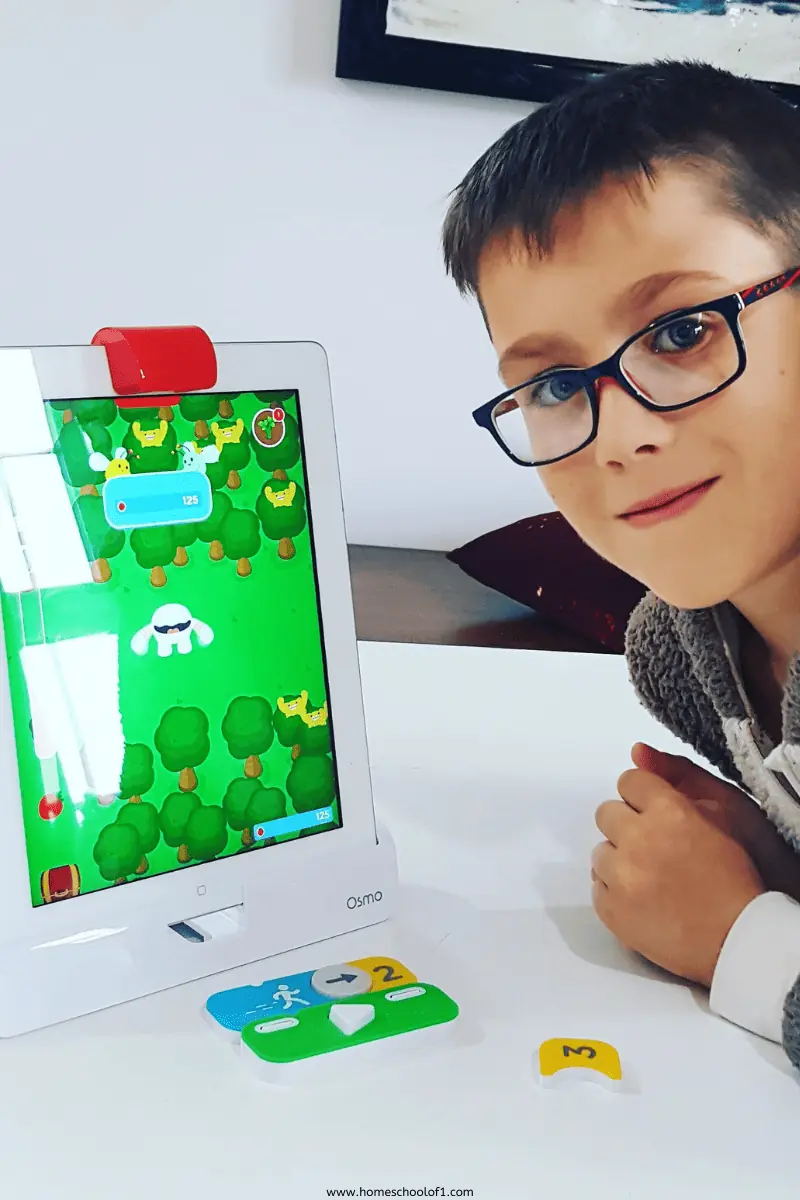 CodaKid: CodaKid is an online platform that offers a comprehensive coding curriculum for kids in middle school and beyond. They cover a wide range of coding languages and topics, from game development with Minecraft to app creation using Python. With a blend of video lessons, quizzes, and hands-on projects, CodaKid ensures that kids receive a well-rounded coding education.
Mytek Lab: Mytek Lab stands out as a valuable resource for high school students pursuing coding education within a homeschooling environment. Their coding classes are designed to align with high school curriculum standards while offering a flexible and personalized approach to learning. With experienced instructors and a diverse range of coding topics, Mytek Lab provides homeschooled students with the opportunity to acquire practical coding skills and prepare for future STEM-related endeavors.
Osmo Coding Jam review: Osmo Coding Jam takes coding to a whole new level by merging it with music and storytelling. With this kit, kids can compose their tunes and experiment with coding concepts to make music. It fosters creativity and teaches coding principles simultaneously.
Coding for kids free
Learning how to code doesn't have to break the bank. In fact, two of the most popular coding websites offer free resources to empower young learners.
These platforms provide a cost-effective and accessible way for kids to embark on their coding journey, making the world of technology and programming open to all, regardless of financial constraints.
Dive into a world of free coding education and watch your child's skills and creativity flourish without the burden of expenses.
Code.org is a nonprofit organization dedicated to making computer science education accessible to students of all ages. They offer a wide range of free coding tutorials and courses designed for children, including interactive coding challenges and games. Their curriculum covers various programming languages, from block-based coding with Blockly to more advanced languages like JavaScript. Code.org also features engaging coding activities themed around popular games and characters like Minecraft and Star Wars.
Scratch, developed by MIT, is a free and user-friendly platform that allows kids to create interactive stories, games, and animations using a block-based coding interface. It's designed to teach kids coding concepts through creative and fun projects. Scratch encourages kids to express themselves and collaborate with others in the online Scratch community, making it an ideal choice for young aspiring coders.