Homeschool Record Keeping: How To Keep Homeschool Records
Homeschool record keeping doesn't have to be something you fear. I am going to give you our top tips on how to keep on track with this.
The main purpose of keeping homeschool records and transcripts is to have proof that your child is getting properly educated and you are meeting all requirements. This is important especially when you are preparing your child for college.
Certain states and institutions have clear instructions on how you can keep records while homeschooling to be considered liable for admission into college. Keeping good homeschooling can be a tough affair for some parents and that is why we show you how to do it right in this article.
Carry on reading for our top tips on home school record keeping, you've got this.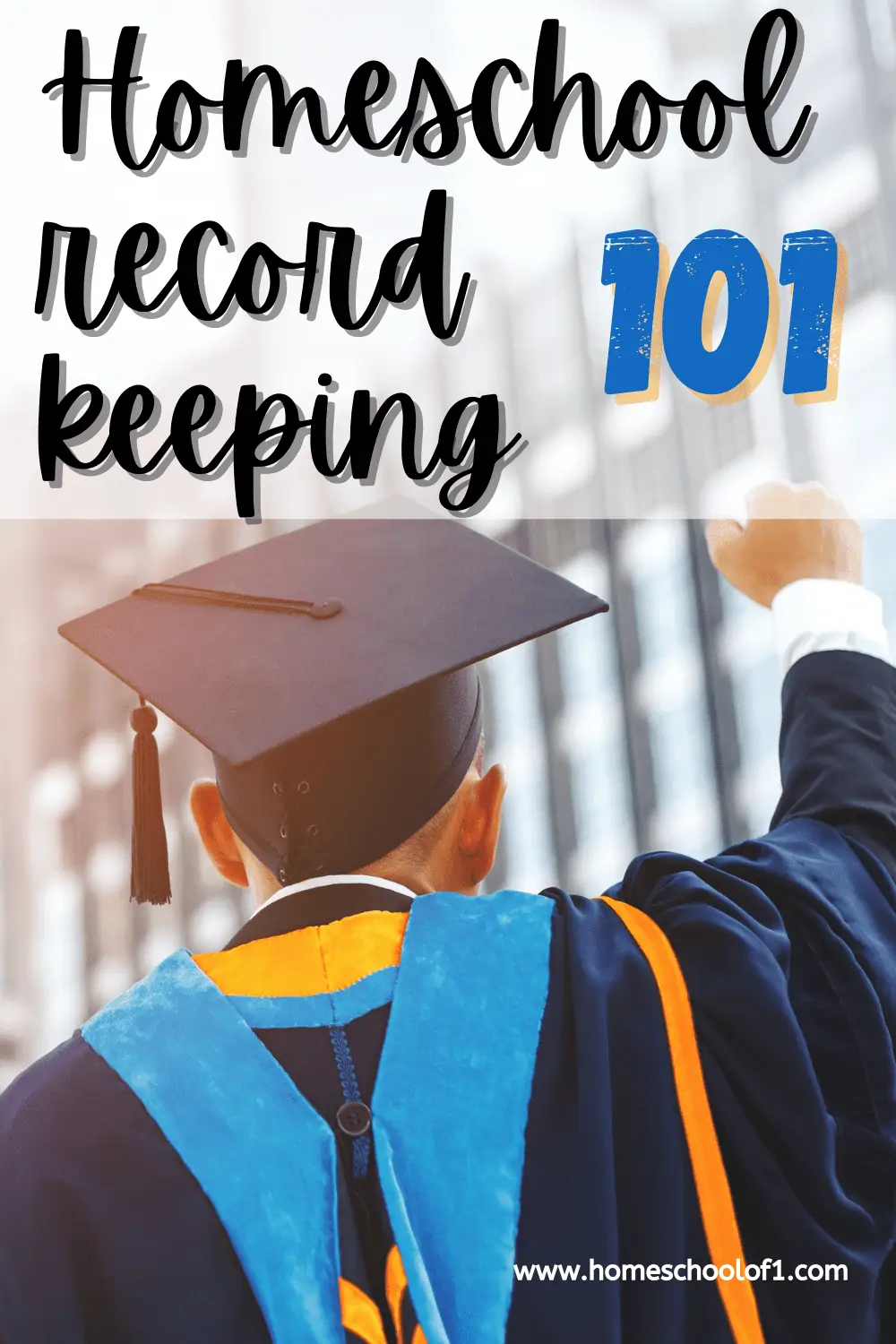 **There may be affiliate links in this post. You can read my full disclosure at the bottom of the page.**
How to keep records for homeschool?
Start Early
If you are preparing your child for college admission, the key to having an outstanding homeschooling record is to start early. We are currently starting middle school and we are starting now.
There is so much to do and if you wait until the last minute, you will be overwhelmed. When you start early, you will track every progress your child makes (no matter how small) and record when everything is still fresh in your mind.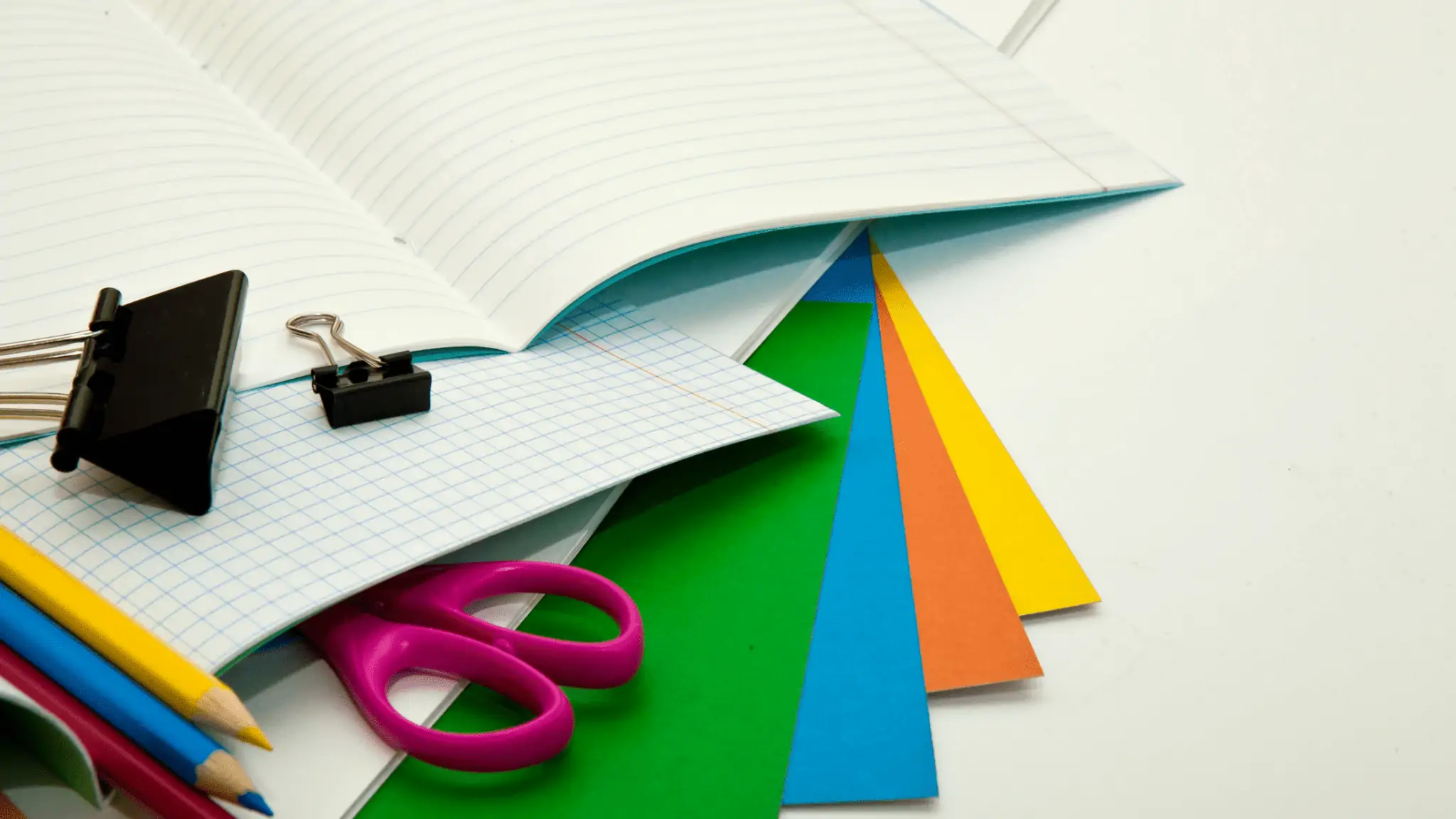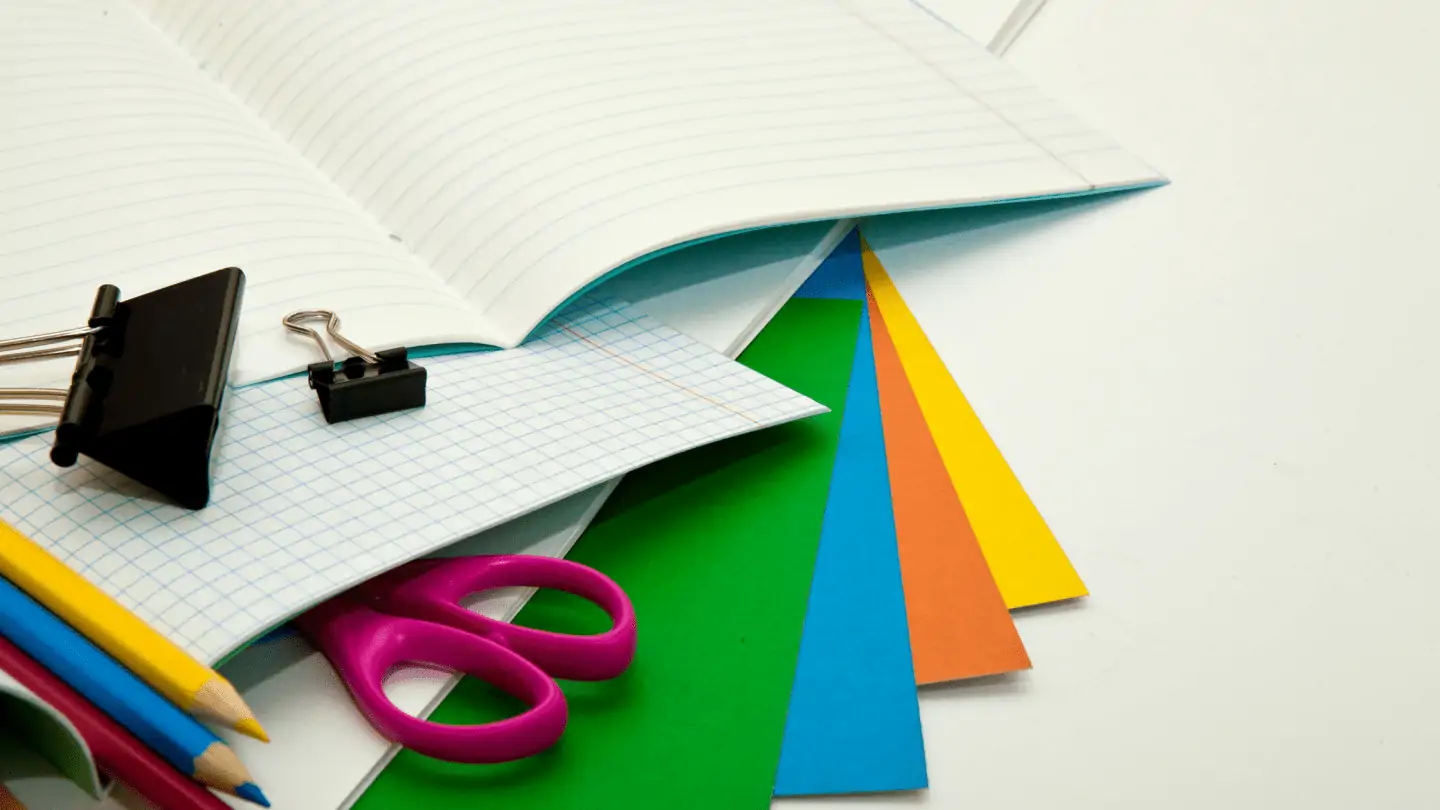 Check your State's requirements for high school graduation
Different states may have different requirements for homeschoolers. If your child is planning on going to college out of state make sure you check those homeschool guidelines too.
Checking with HSLDA will help you plan for high school credits.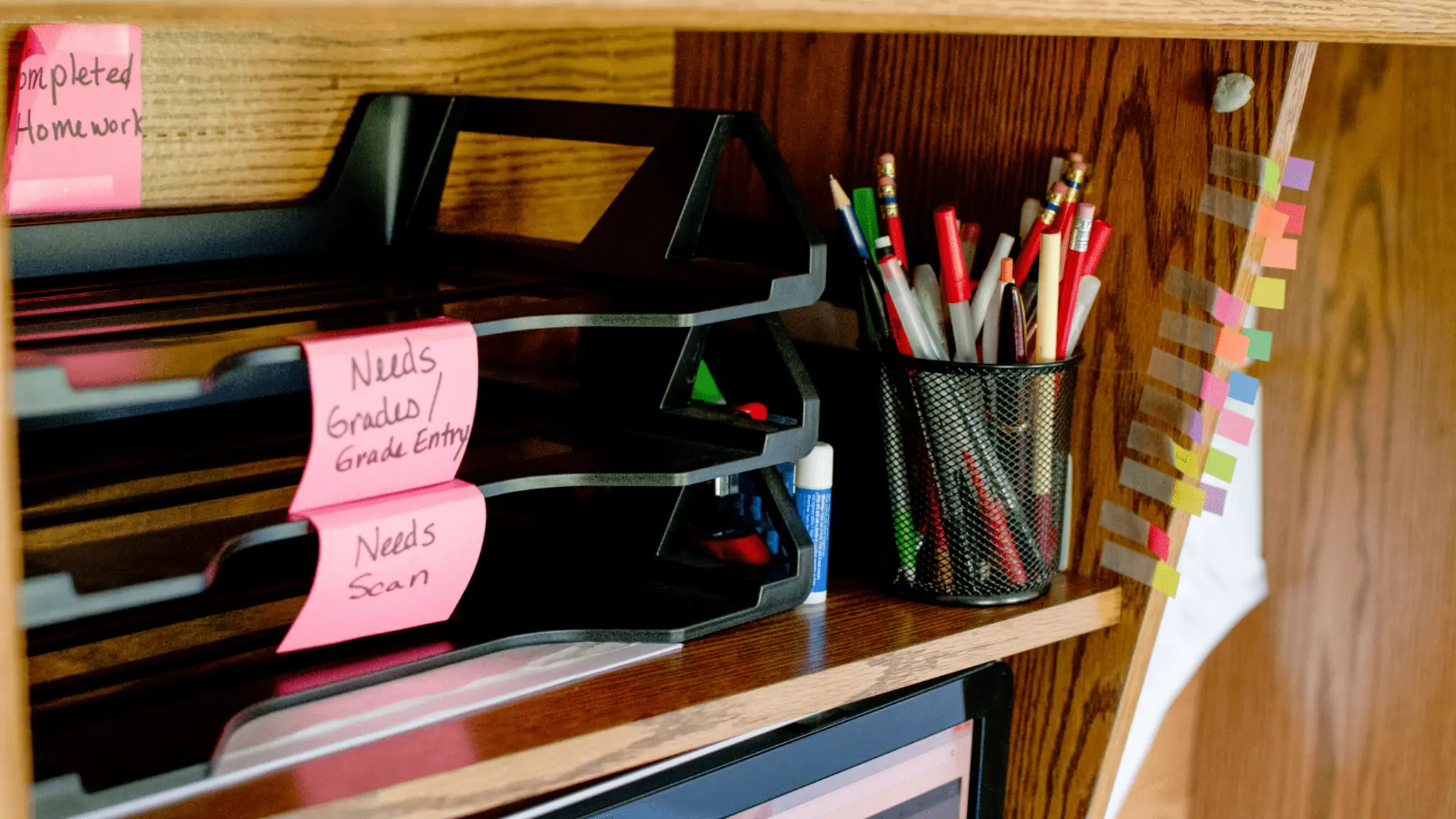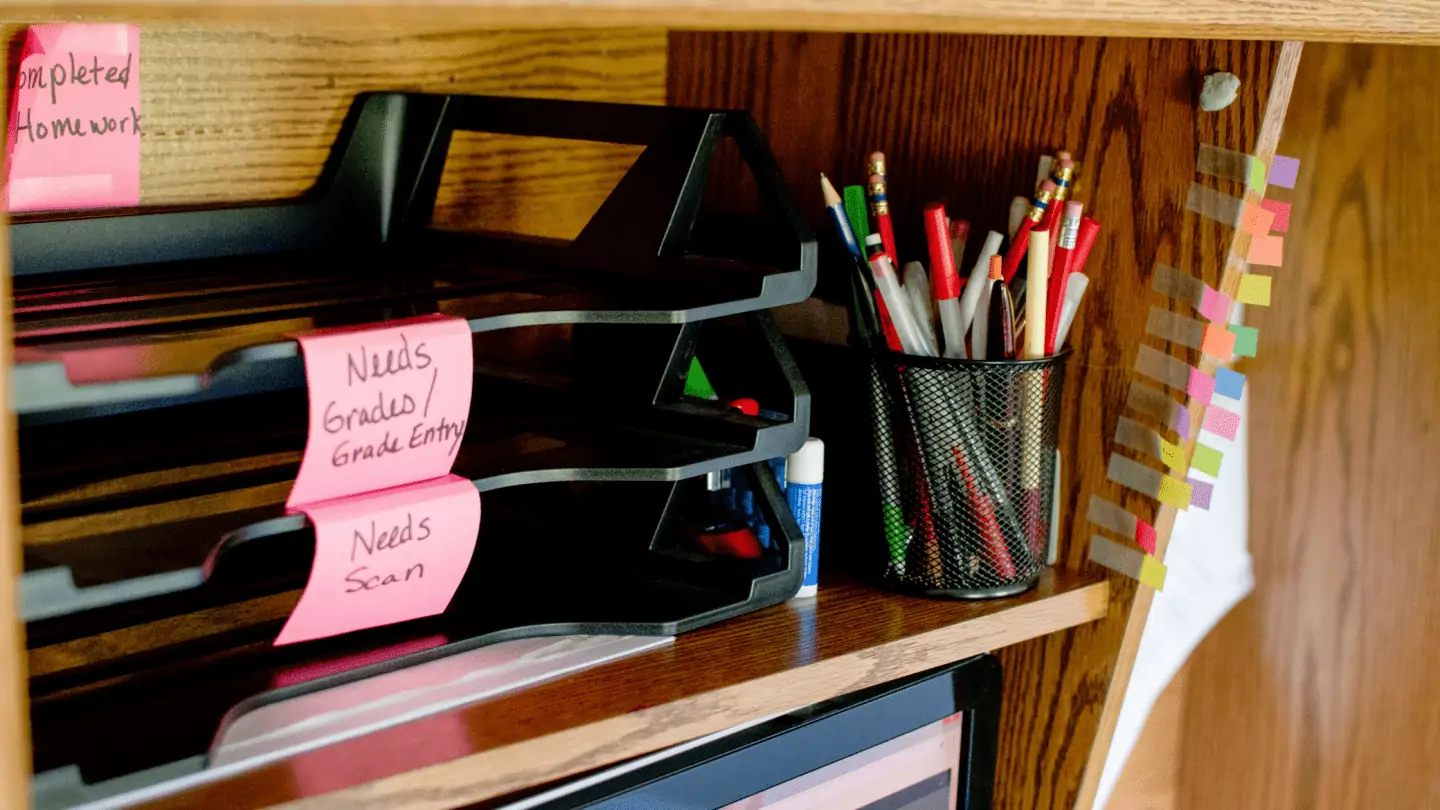 Start with a homeschool record keeping plan
The homeschooling plan you come up with should cover your goals at the end of the year. What do you plan on achieving during that year? How do you plan on getting there? This will help you structure your learning program.
For instance, you will have a good picture of the grades you need to have, or whether there are additional activities to take to achieve your goals.
Let's get organized this school year with our free printable homeschool planner. There are 13 pages included.
Create a weekly program that covers all the subjects you want to teach and have a test system that works for your family.
Each test should have a solid grading system with awards and/or certificates. The choice of the curriculum also happens at this stage. Your child's interests will dictate the kind of homeschool curriculum you choose for them.
For instance, if your child loves sciences, you can choose a curriculum that focuses on STEM and practical subjects.
What records to keep for homeschooling?
Name each course and offer a description
Some courses (such as math and life sciences) may be mandatory while others may be optional.
If you are homeschooling for high school, ensure that all your courses are well named and with proper descriptions. You can give the course a unique name if you wish but make it clear about what the course entails, the goals of the course, the assessment method, and the grading process.
Assign credits for each course
You should have a binder that stores all the information about your kid's learning process during the term/year. This binder should contain;
Homeschool attendance records (if required)
A booklist you used for the homeschool year
Course description document
Your State's school calendar
A copy of your State's requirement for graduation
Certificates
Awards (Including awards received after doing extra-curricular work such as community service)
List of volunteer work done during the year
Documentation and reference letters received after volunteering
Clubs attended
The syllabus information
Copy of the intent to homeschool documentation
Copy of grading system and grades attained
A copy of core and elective units taken
Any other documentation you may deem necessary to help you achieve your homeschooling goals.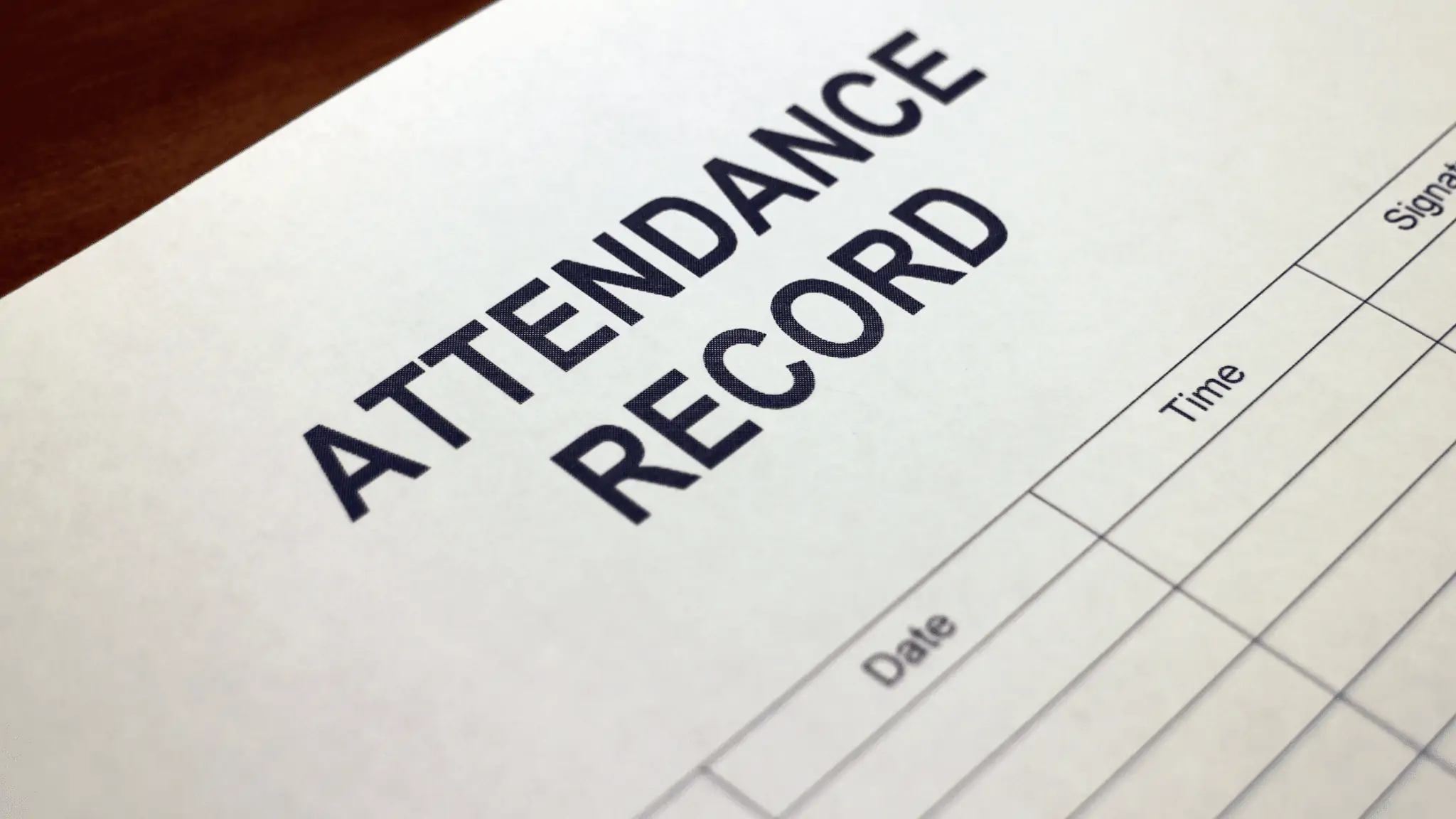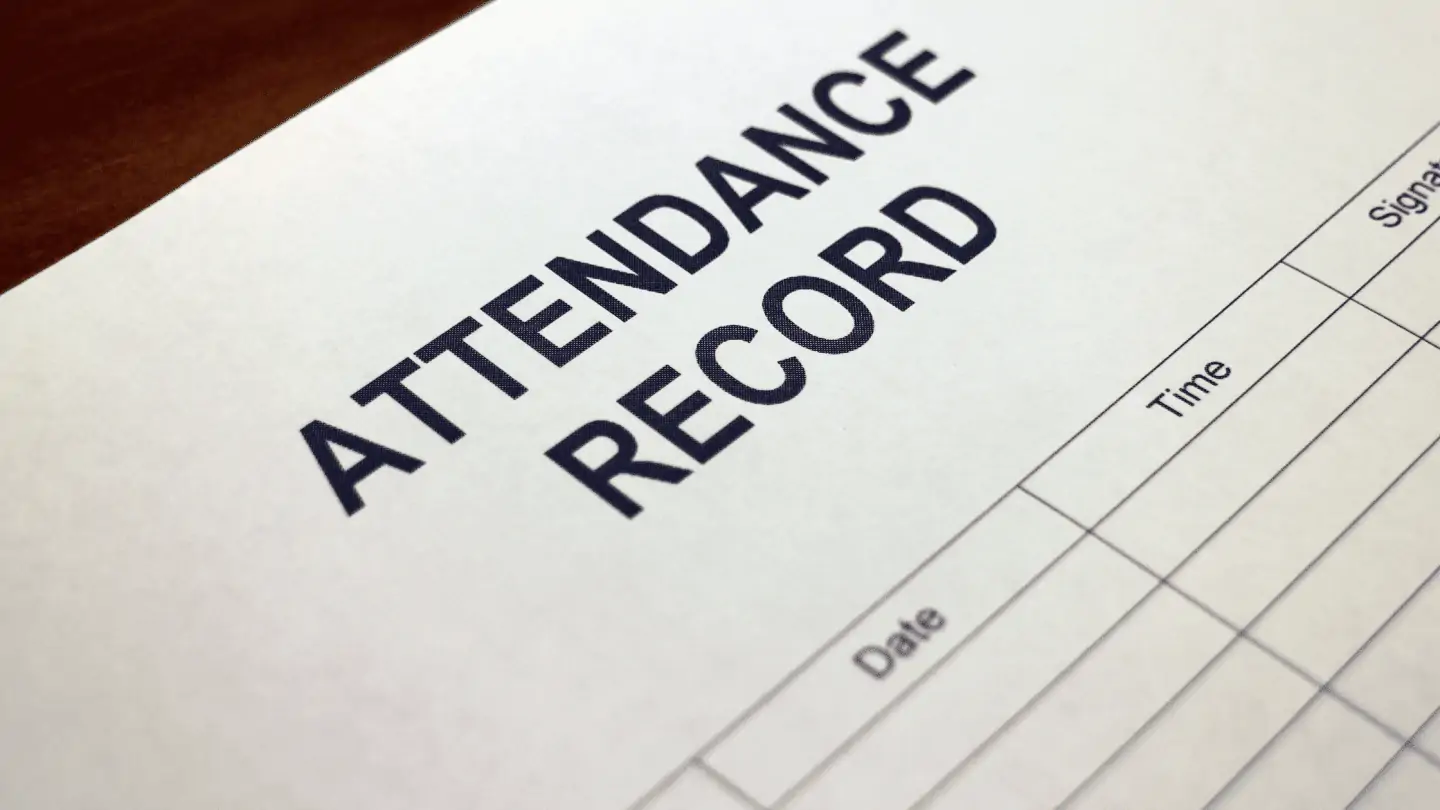 The credits should be assigned according to the grading system you will be using with your curriculum. Do not forget to grade extra-curricular activities. You can download and print most of these documents freely. Once your transcript is complete, print it and sign it.
You can do so yourself or if your State requires the intervention of a third party, look for a professional homeschool portfolio evaluator. In some cases, you may need to have the transcript notarized.
Many states do not require that your script be notarized anymore. This means that you do not need to seek accreditation to get your kids enrolled in the colleges they choose.
Do not forget extra-curricular activities
Most parents forget to include extra-curricular activities in their homeschooling records.
These activities could help the college decide whether they will be a perfect fit or not. Also, it will help them stand out from the crowd.
Extra-curricular activities are part of important life skills. If your child took on some language classes, guitar lessons, online piano lessons for kids (or any other extra-curricular activity), or even amazing field trips, you should include this in your report card.
You may not necessarily have a grading system but these extracurricular activities could help portray your kid as all-rounded and proactive.
Any community involvement they do within the calendar year should also be documented.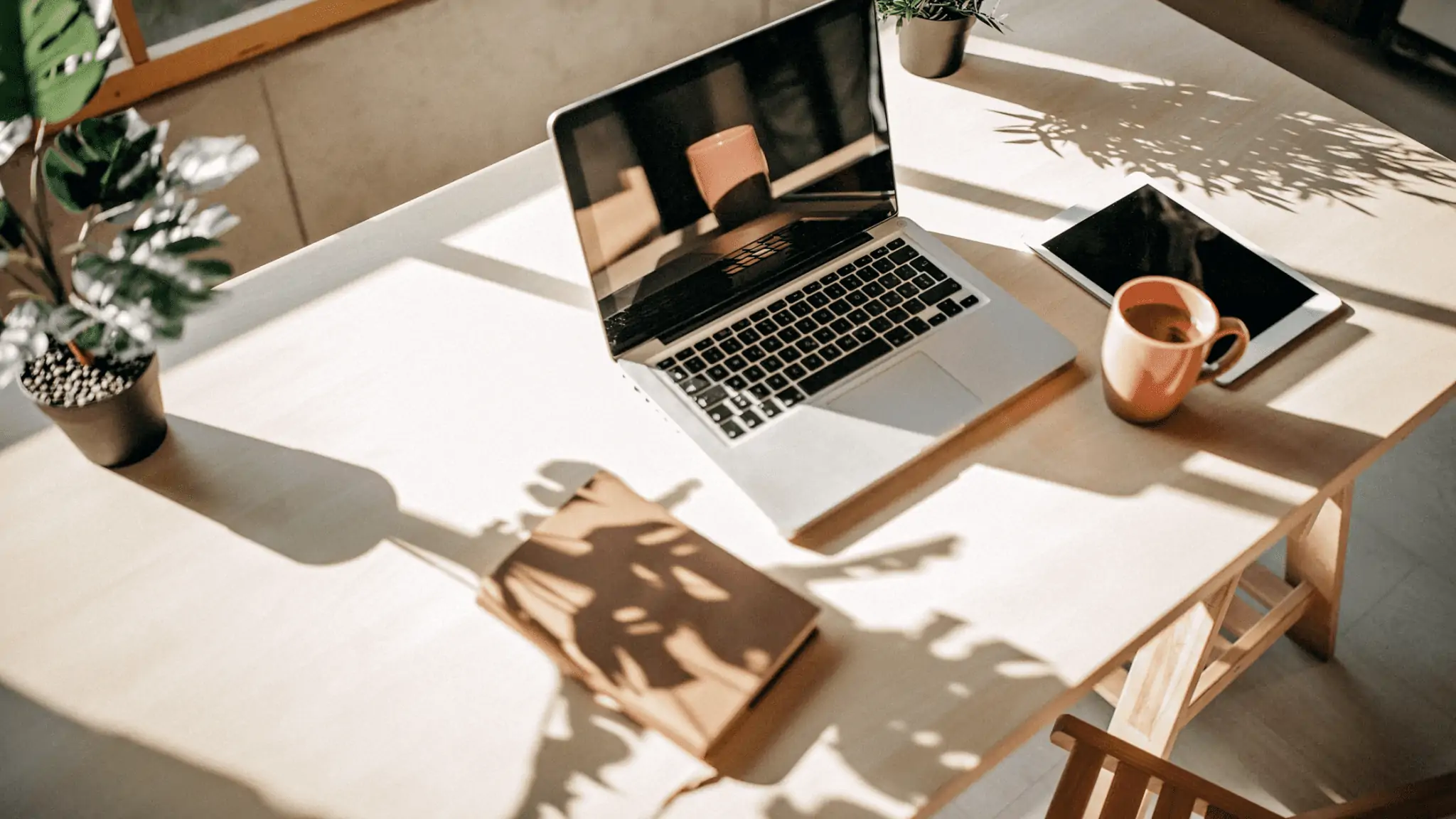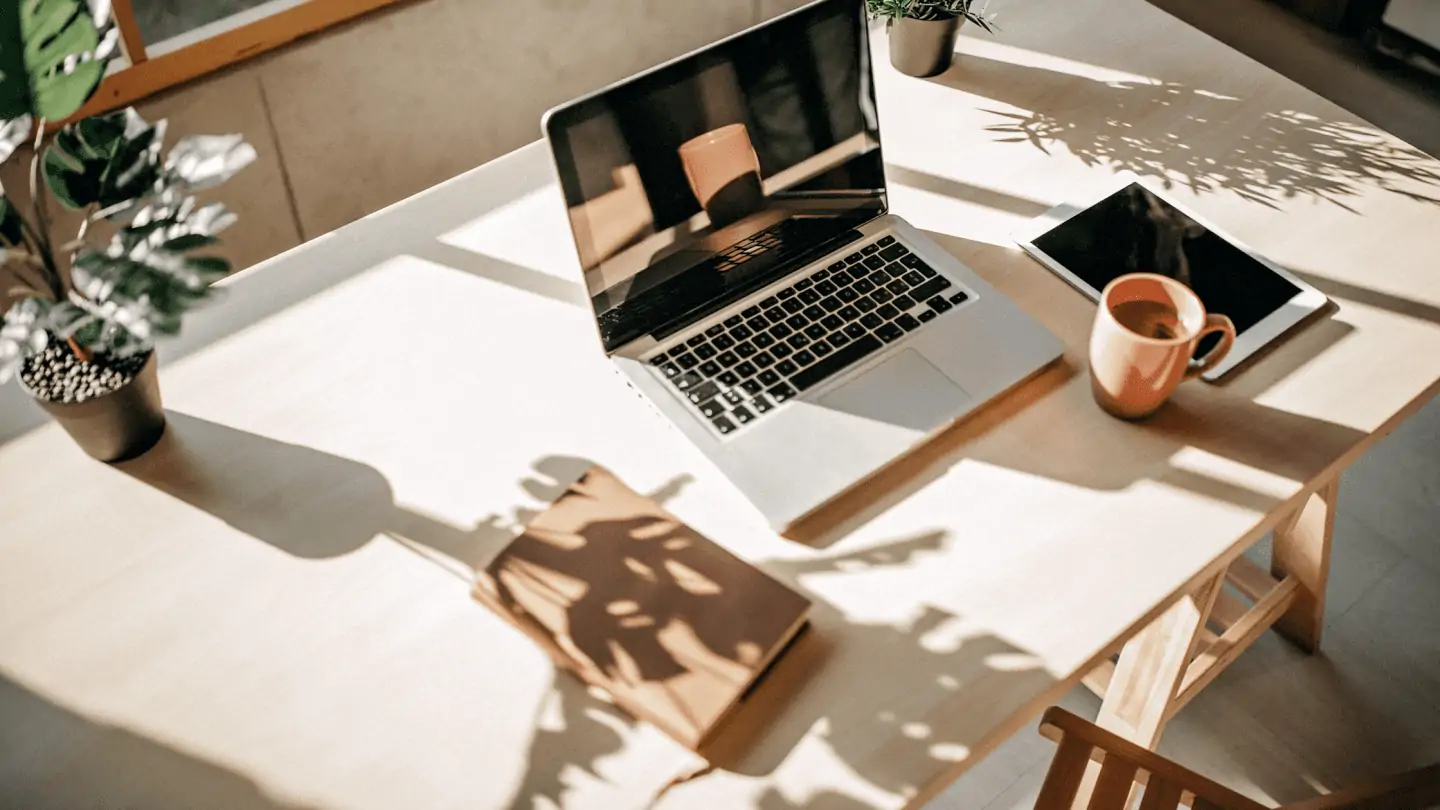 Homeschool High School Transcript
A good homeschool transcript should have (among others), the following main components;
The student's information (Name, address, etc.)
A list of the subjects your child has taken during the academic year
The grading system for each course/subject
The credits they have achieved for each course
The overall GPA for the academic year
The projected end of the school year, or graduation date for those in high school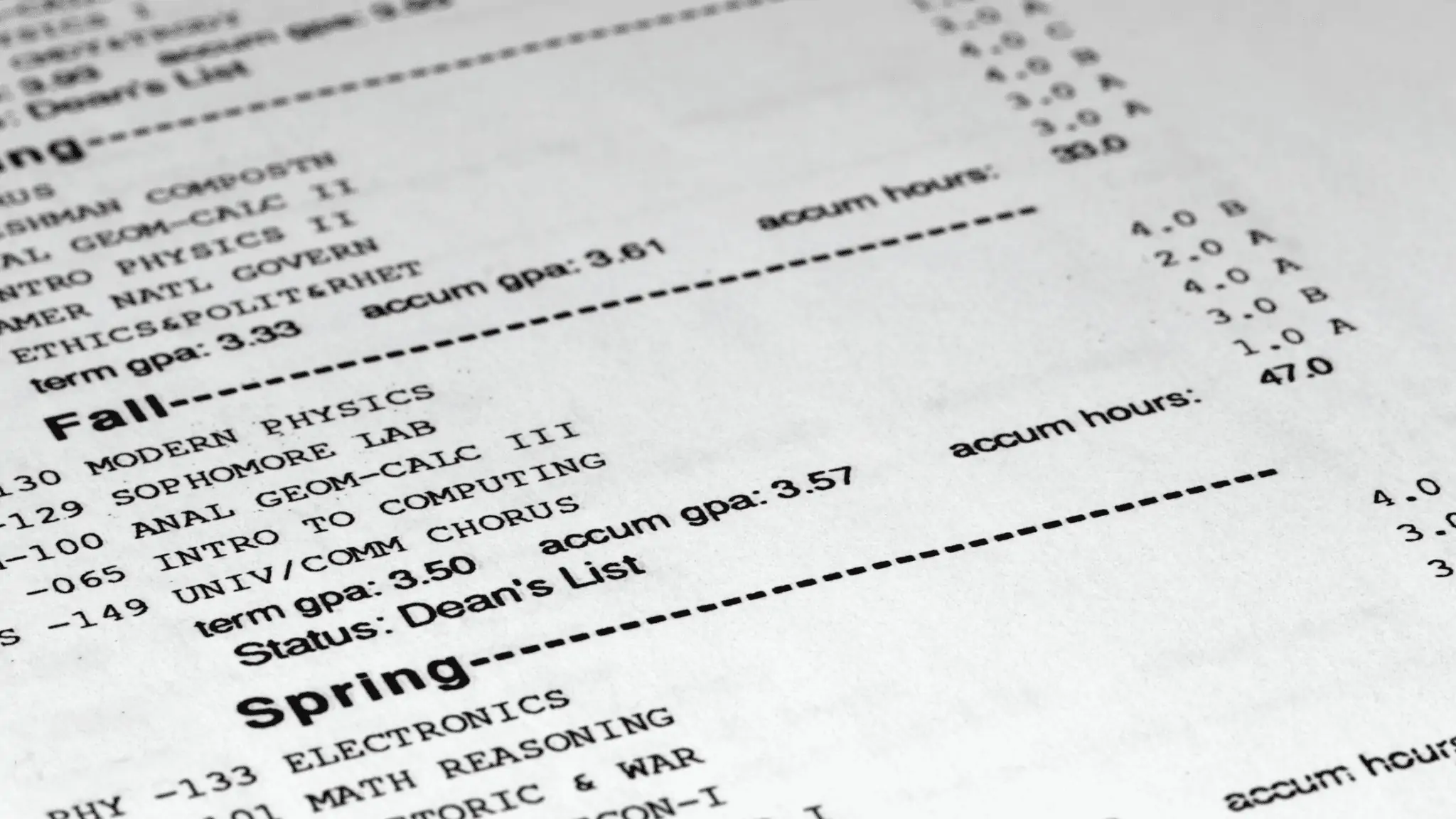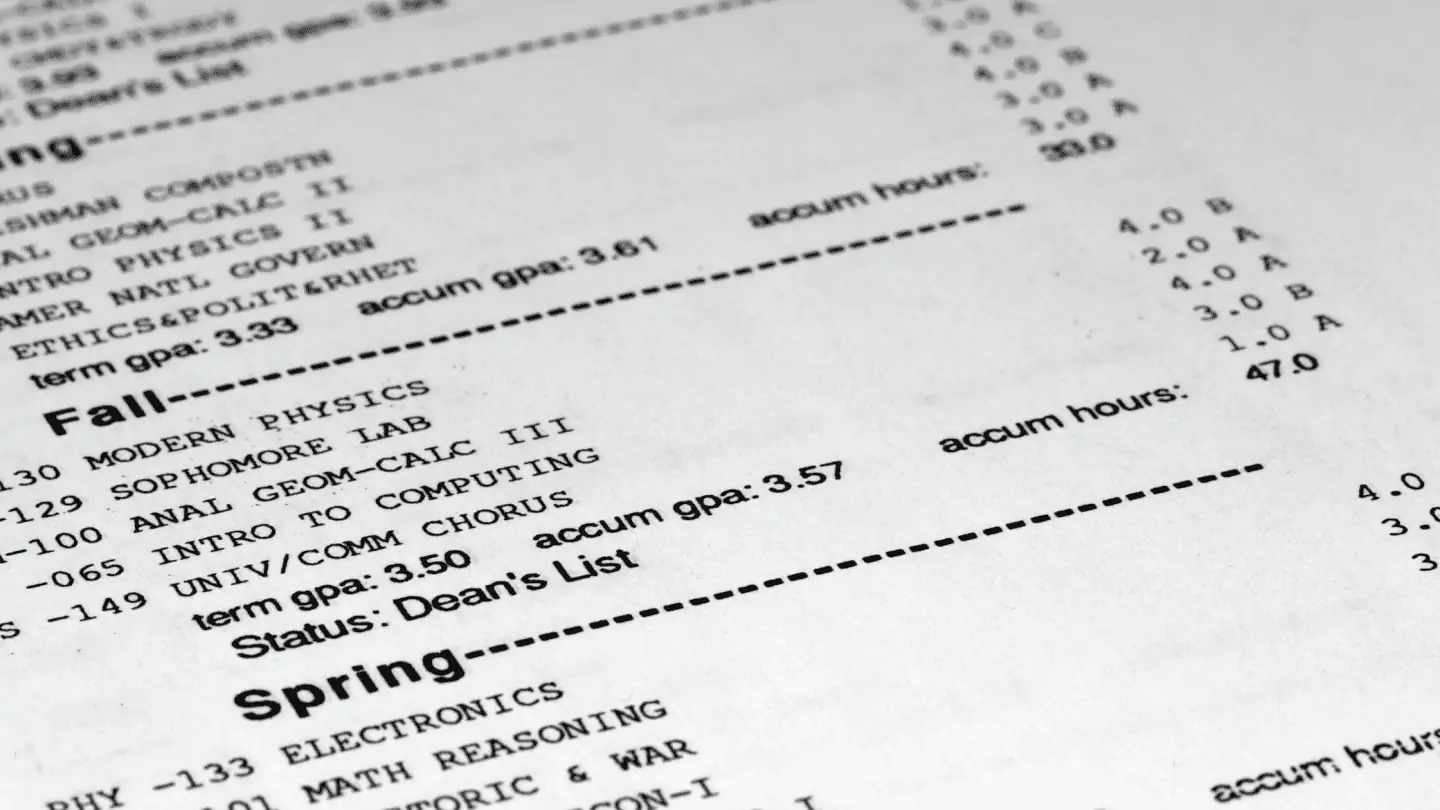 Any other information on the transcript is optional, although it is advisable to be as detailed as possible. Do not fill it with clutter. The people who will go through the transcript want something detailed but without unnecessary information.
They want a transcript that highlights what your child has been up to during the year so that they can make a solid decision. If you want to add more information, consider putting it in a binder and send it to them if needed.
Once you have filled out the transcript, ensure that you have signed to make it official. You can make one yourself or we have just started using this homeschool transcript.
Is there a difference between a homeschool diploma and a homeschool transcript?
Well, yes. A homeschool diploma signifies that your child has successfully gone through the program and graduated. This is purely to celebrate the child, and is great for photos! This doesn't get sent to college admission boards.
A homeschool transcript contains all the information needed to help an admission panel understand your child's journey and assess whether they meet the requirements to enroll in college.
Let me know what your homeschool record keeping tips are in the comments below.
Last Updated on 13 August 2023 by homeschoolof1