5 Free Reading Log Printables For All Ages
These free reading log printables are a great way to encourage and reward reading.
Book trackers and reading logs are not only a great way for your kids to read more, but they are also great to add to a homeschool portfolio. Or if you are a teacher feel free to use these in your classroom.
Or if you don't homeschool I can assure you that the kid's teachers would also appreciate this. You never know you may start a trend!
These free homeschool printables can be used for any age, including us adults. It's a great way to visualize how many books we have actually read in a year/month.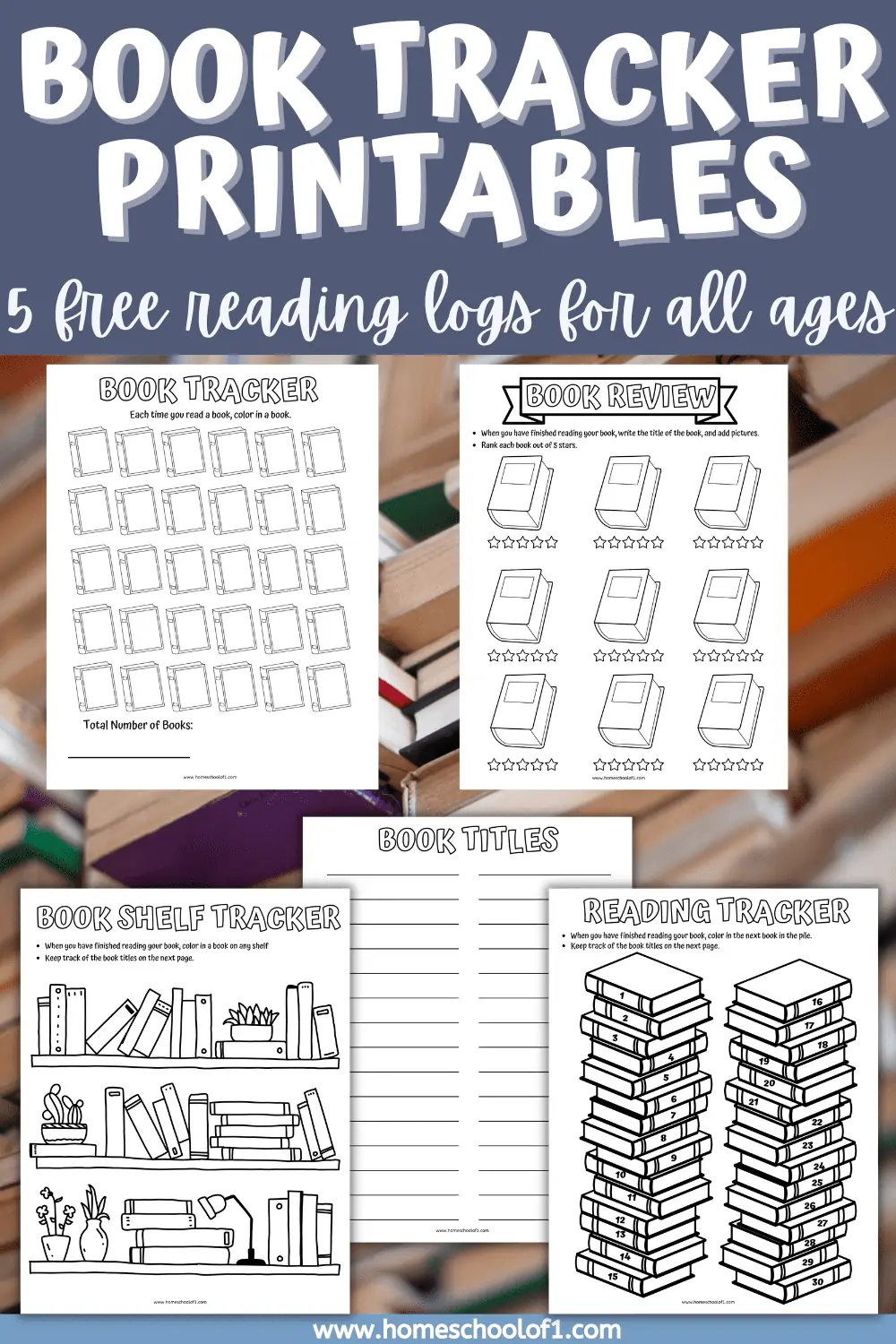 **There may be affiliate links in this post. You can read my full disclosure at the bottom of the page.**
Free Reading Logs for Homeschool
These book printables are aimed at upper elementary and middle school-aged children. If you are looking for younger kids you will love our free book report for 3rd grade students.
These free printable book trackers are free to print but are for personal or classroom use only. Scroll to the bottom of the page to get the pdf file.
There are 5 different reading log printables to download.
Just pick which ones you want to print out from the choices below.
These are great for kids in 1st grade, 2nd grade, 3rd grade, 4th grade, 5th grade, 6th grade, middle school, and even high school students can use.
Supplies needed:
How to use a printable reading log for kids
Print out the reading log printables below, it will print out on 5 pages. Make sure to check the printer settings. Either print them all out or just print out the ones you want to use.
You can of course print this on normal printer paper, but with all of our free homeschool printables, they always look better on cardstock.
These reading logs and book trackers are a great way to incentivize reading.
When the page or shelf, or row is colored in treat the kids to a new book! Honestly, it's a win-win!
Reading Tracker
The first one is the reading tracker.
This consists of 2 piles of books adding up to 30 in total.
This should be used with sheet 5 but doesn't need to be if you are only using it to see how many books have been read.
You will also enjoy our free printable summer reading log
Reading Log For Kids Ages 4-8 Years: Easy
My Very Own Book Journal: A reading log
Hygloss Products Passport to Reading Log Book –
Erin Condren 7
Bookshelf Reading Log
The second reading log is probably my favorite. Color in the books on the bookshelf when you have completed each book.
I like to use this one too, as one of my New Years' resolutions is to read a book a month, so this is a great way to see if I am on track.
Book Review Printable
The book review printable is a great way to read a book and then rank them out of 5. As you can see my son didn't rank the first 5 books he read below a 4 star.
There is an option to add a drawing to the book, but as my son doesn't like to draw freehand he has just colored the spine of the book.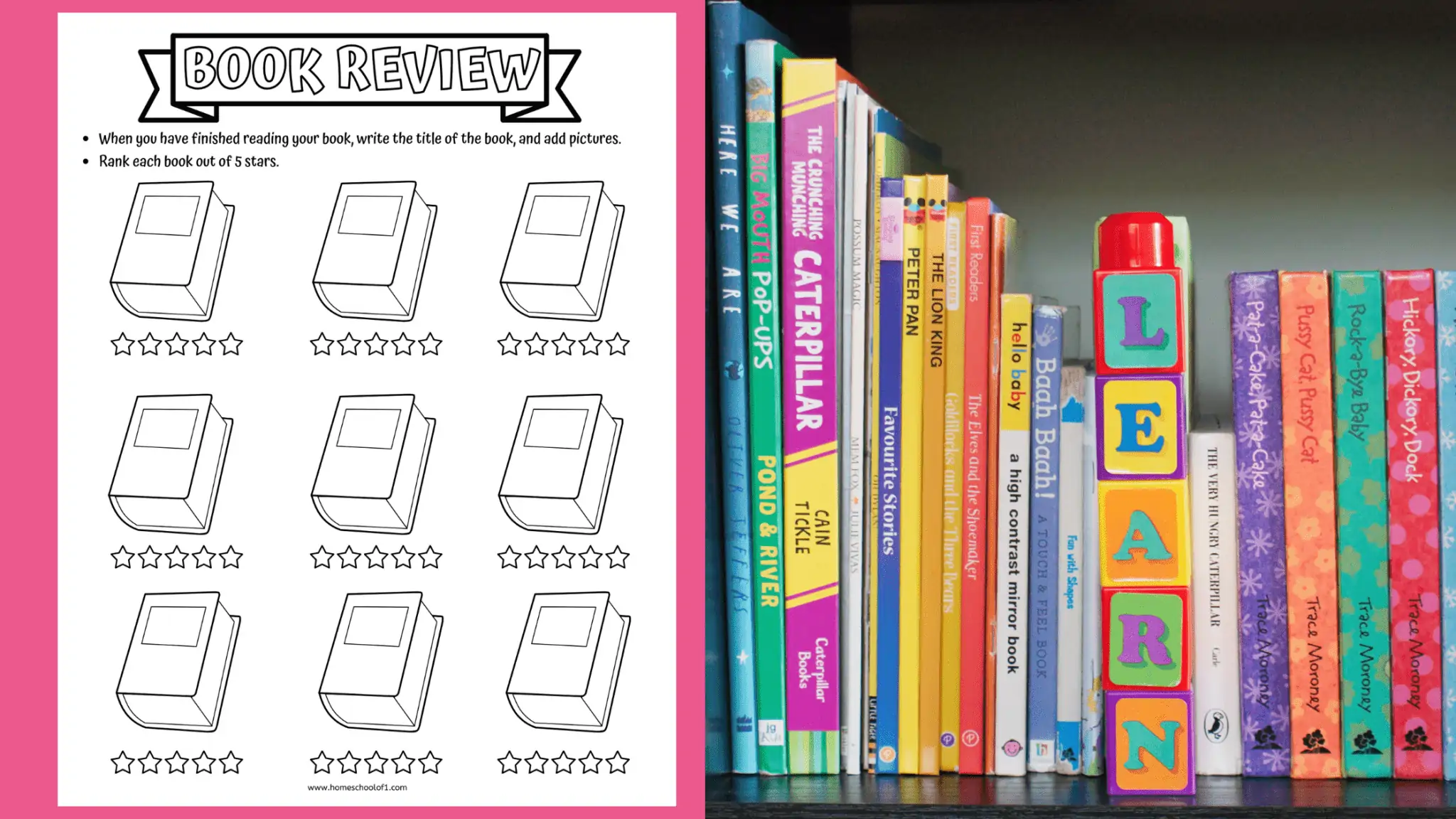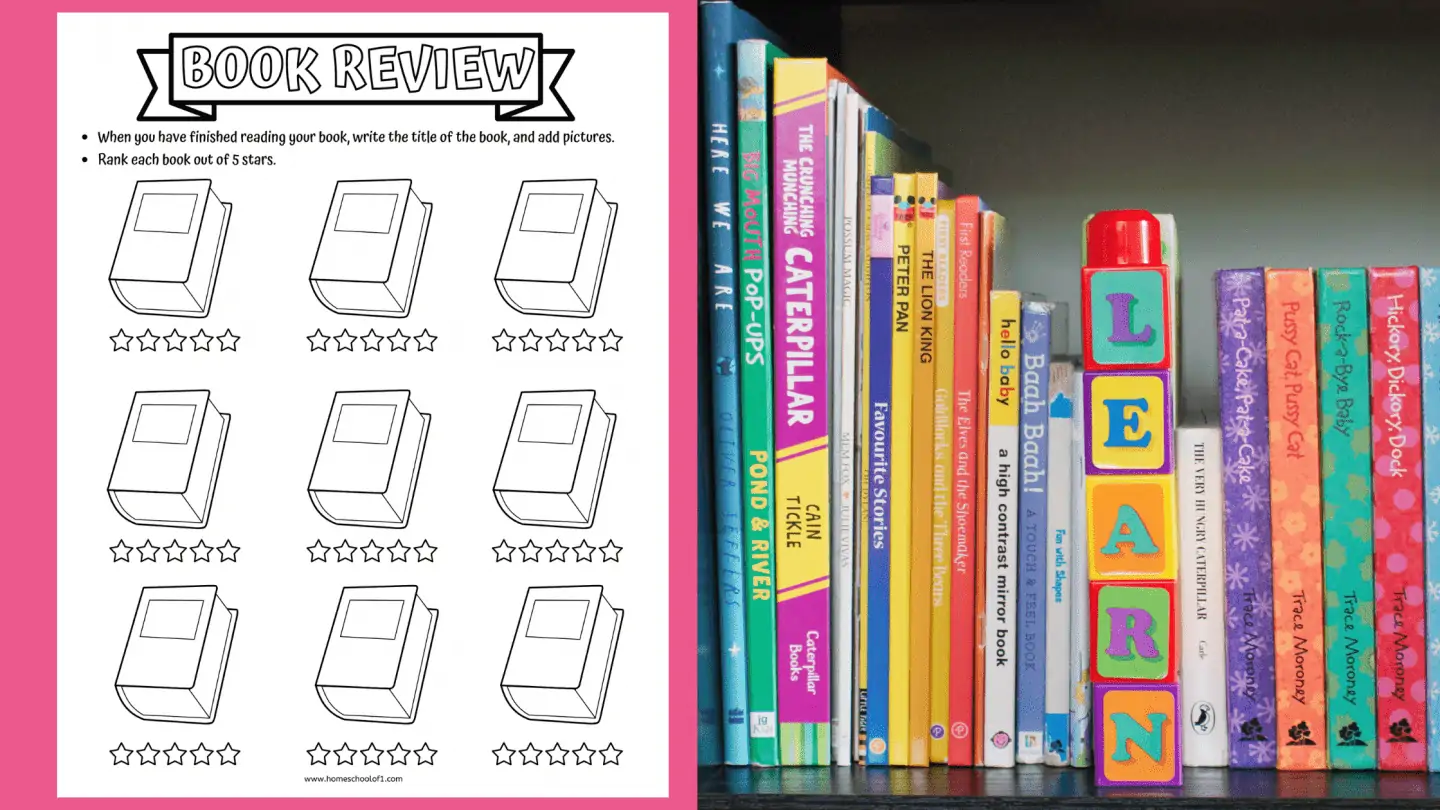 Book Tracker Printable
The next printable is the book tracker for younger kids. Color each book and count how many books they have read in a month, or over the summer holidays.
Why not also play our summer reading book bingo challenge?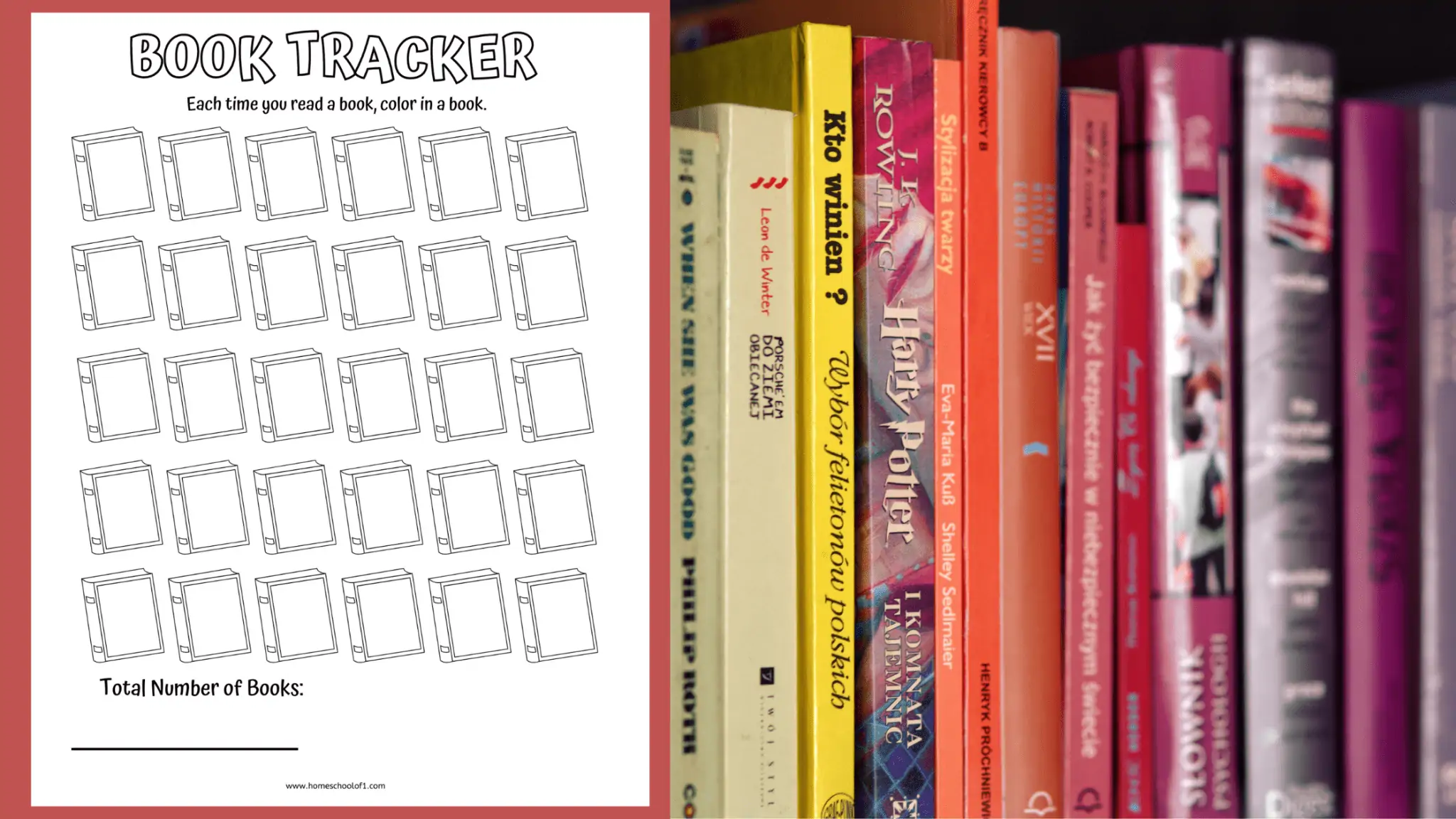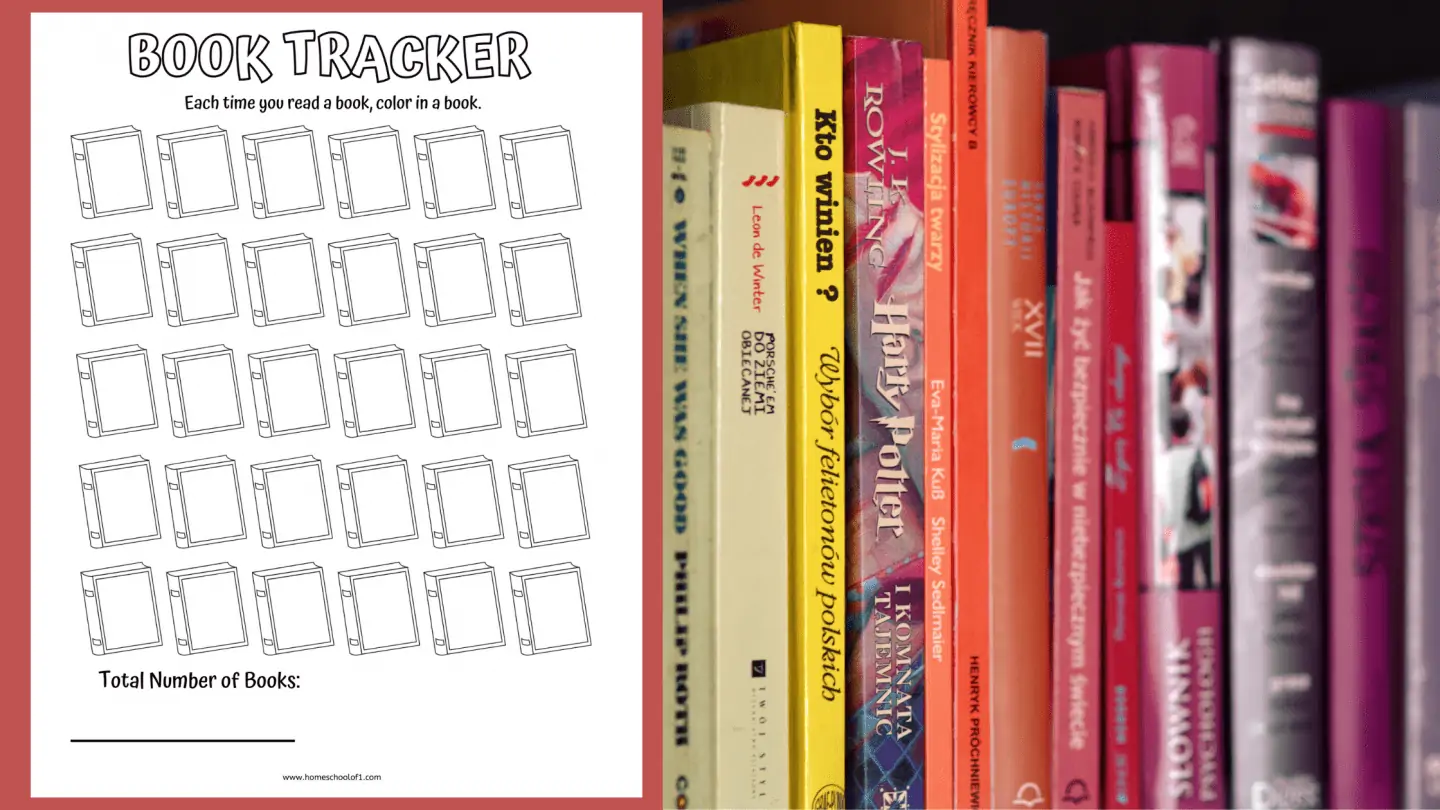 Reading Logs – Book Titles
The last page is the list of book titles, we like to incorporate this one with all of the printables as we homeschool, and it will be added to the portfolio.
But this doesn't need to be printed if you don't need to log your books.
If you are looking for a digital reading log we really love this one for both adults and kids.
Kids book lists
Encourage the kids to read with our favorite book lists for kids:
Why not also download our free book report template and our compare and contrast movie and book template.
Download the free printable reading logs
Make sure you choose the correct paper size and click on the shrink to fit button. All of our free printables for kids work better when printed on cardstock (this is the one we use and love.)
Last Updated on 23 August 2023 by homeschoolof1