21 Best Gifts For History Lovers Of All Ages
Looking for the best gifts for history lovers?
You're in the right place. I am going to share with you over 20 of the best historical gifts for kids and adults.
Whether you are looking for a historian or a child interested in history, you will find something in this gift guide.
Included are history books, games, and even portraits, that will ensure that you give the very best gift.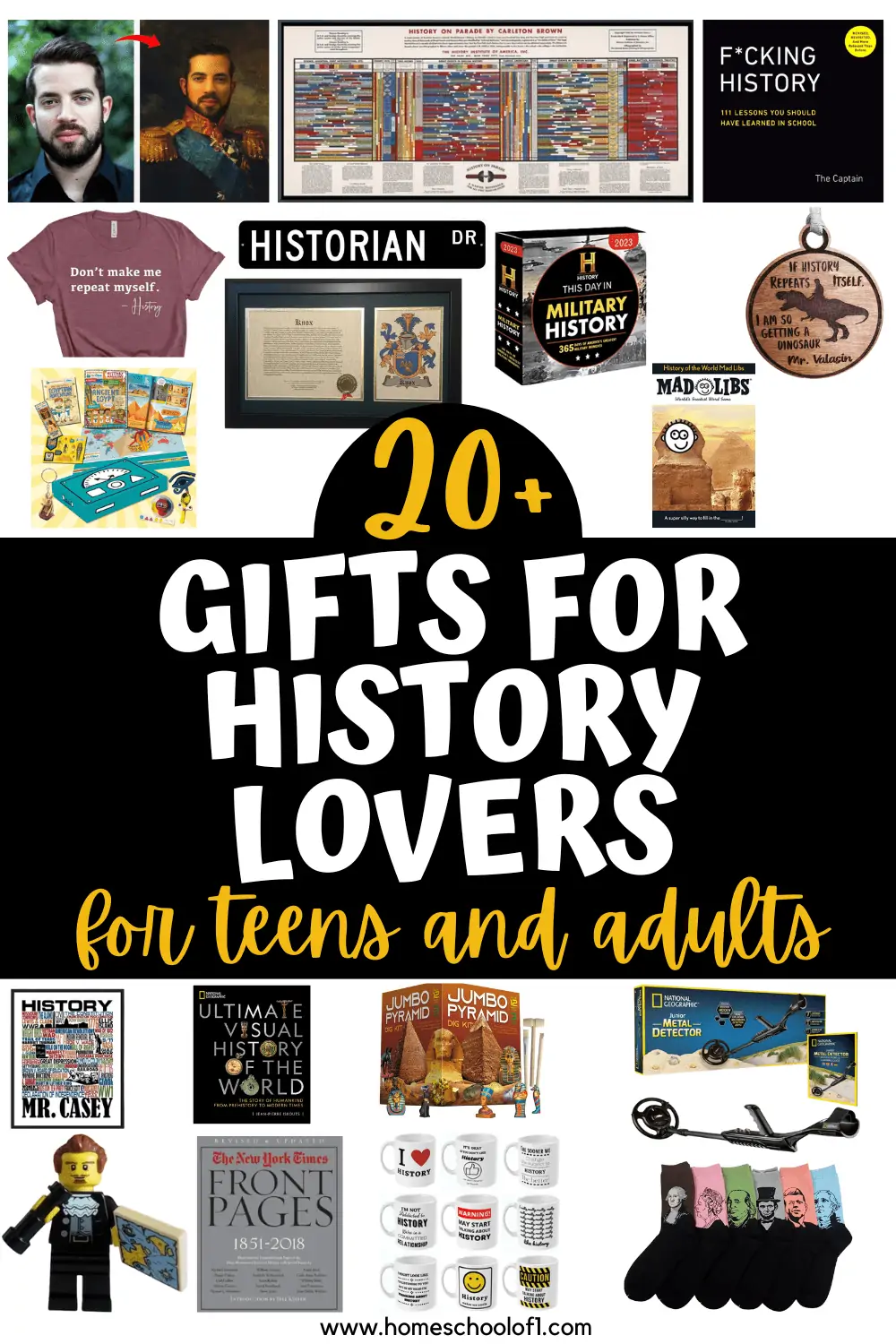 **There may be affiliate links in this post. You can read my full disclosure at the bottom of the page.**
Gifts for History Buffs
I have shared over 40 of the best gifts for history lovers including board games, history books, and so much more.
This list is broken down into kids' gifts first and then ideas for adult history buffs. But of course, the history board games will also make an excellent gift for all ages, not just children.
I think you will also enjoy:
Last Updated on 22 January 2023 by homeschoolof1