17 Best Gifts for Homeschool Moms (Updated 2023)
Are you looking for the best gifts for homeschool moms? If so I have your back.
Homeschool moms work so hard, literally 24/7.
They have no break while the kids go to school, and they have no break when they go to work (ok some do, but 90% of homeschool moms either don't work, or like me work from home.)
So they deserve a nice thoughtful gift. (Yes I am going to be sharing this gift guide with my husband, haha!).
I thought I would put together a list of gift ideas for homeschool moms, that will make them feel appreciated.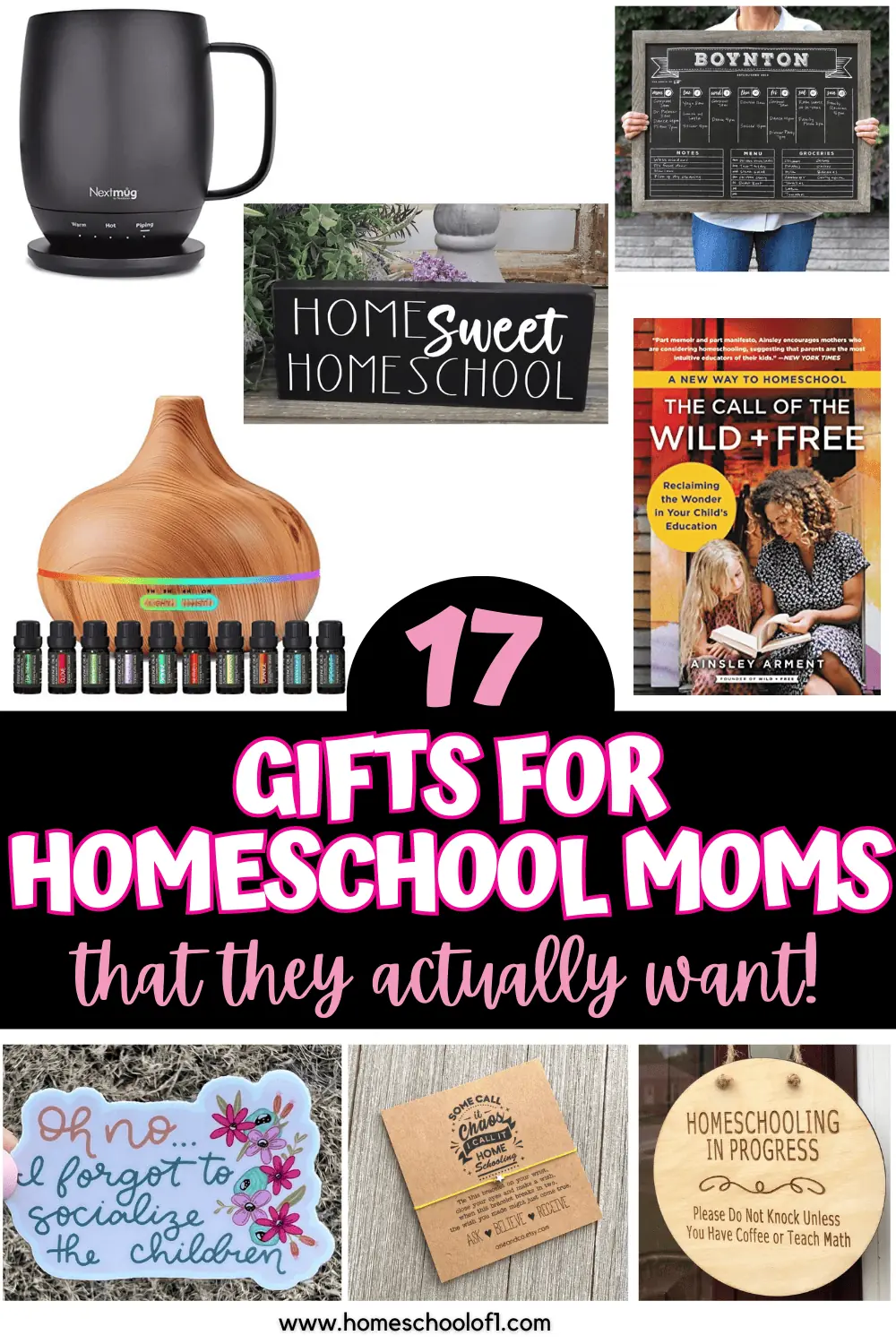 Please, unless they ask for it, don't buy them homeschool supplies! We have LOADS!
But more than that, if you are wanting to buy a homeschool mom a gift please buy something for them. Everything they do is for the kids, so a nice little treat for just them will be the most thoughtful.
**There may be affiliate links in this post. You can read my full disclosure at the bottom of the page.**
Best Homeschool Mom Gifts
If you are looking for the best back to school gifts for homeschoolers check out our latest post.
These are in no particular order but I guarantee every homeschool mom would be super happy with any of these homeschool mom gifts. Perfect for any occasion, whether it is her birthday, an end of year gift, or just because she deserves it.
Free Homeschool Mom Gifts
Do you know what though, these gifts are all lovely, and I guarantee she will love them. What she will love even more is time!
Time to spend on her own, even for a couple of hours (preferably doing nothing!)
A night out with her husband (if she is anything like me, she probably hasn't been out alone for years!)
Time to have a spa day with a friend.
Even time to do the Christmas shopping in peace!!
If you want to make it super special get her these coupons they are super cute.
Let me know in the comments what your best and worst homeschool mom gifts have been!
Additional gift ideas for mom
Last Updated on 1 November 2023 by homeschoolof1