Free Planet Matching Game Printable That Is Out of This World
If you are about to study the solar system with the kids, they are going to love playing our free planet matching game printable.
We love playing printable memory games in our home, and as a really young child, my son has managed to beat me! We still love to play memory games now, mainly because he loves to win! But this is a fun game for the whole family.
There are 12 different images to print out. The kids can design the backs too in whatever they want.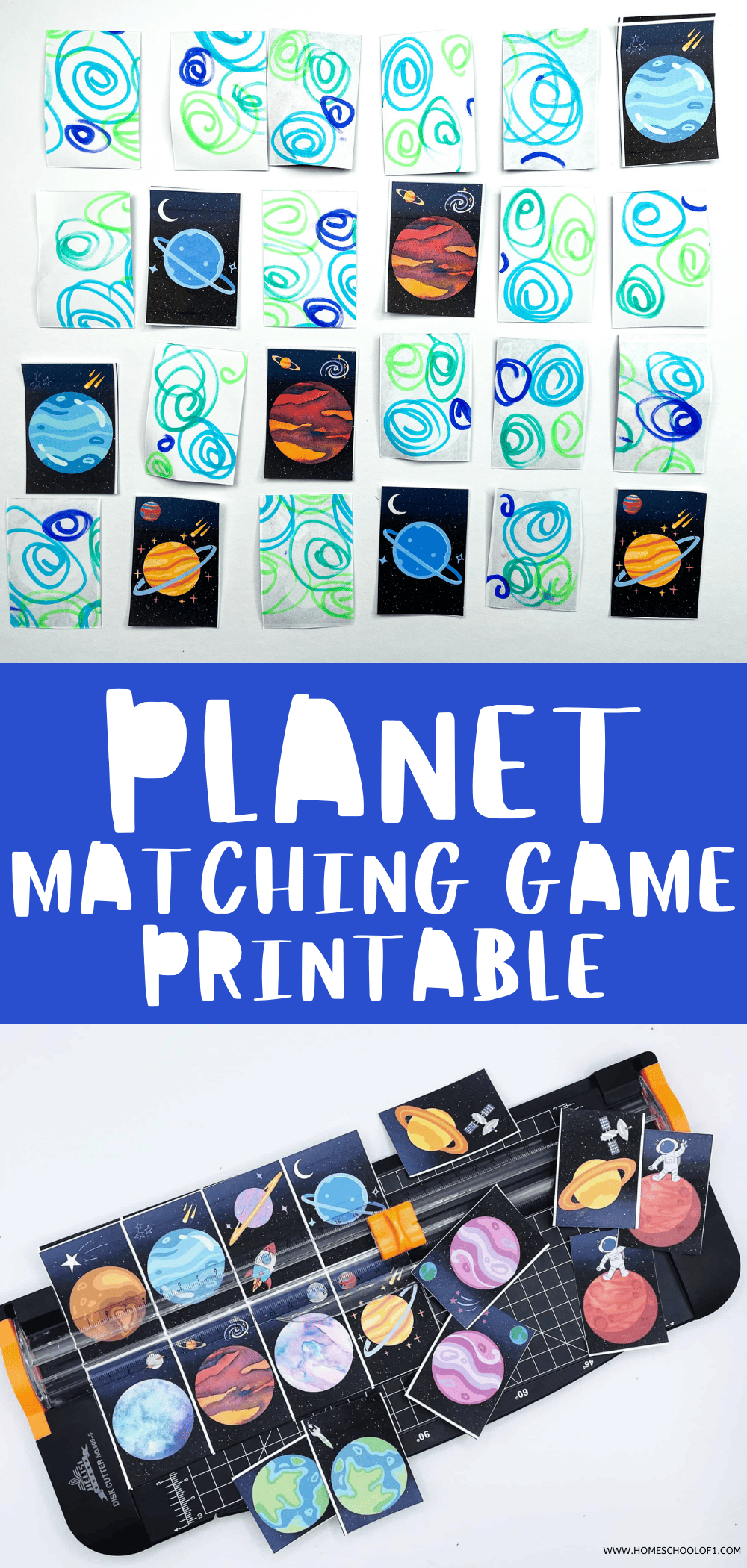 **There may be affiliate links in this post. You can read my full disclosure at the bottom of the page.**
How to set up the planet matching game
This free printable solar system matching game is super easy to play. It also makes a great addition to any space themed lessons.
Supplies needed:
Download the planet memory game below. There is 1 page included with 12 different images on and it will print out in portrait. Make sure to check the printer settings.
This free printable planet game is free to print but is for personal or classroom use only. Scroll to the bottom of the page to get the pdf file.
You will need to print the page twice, so you can match the images.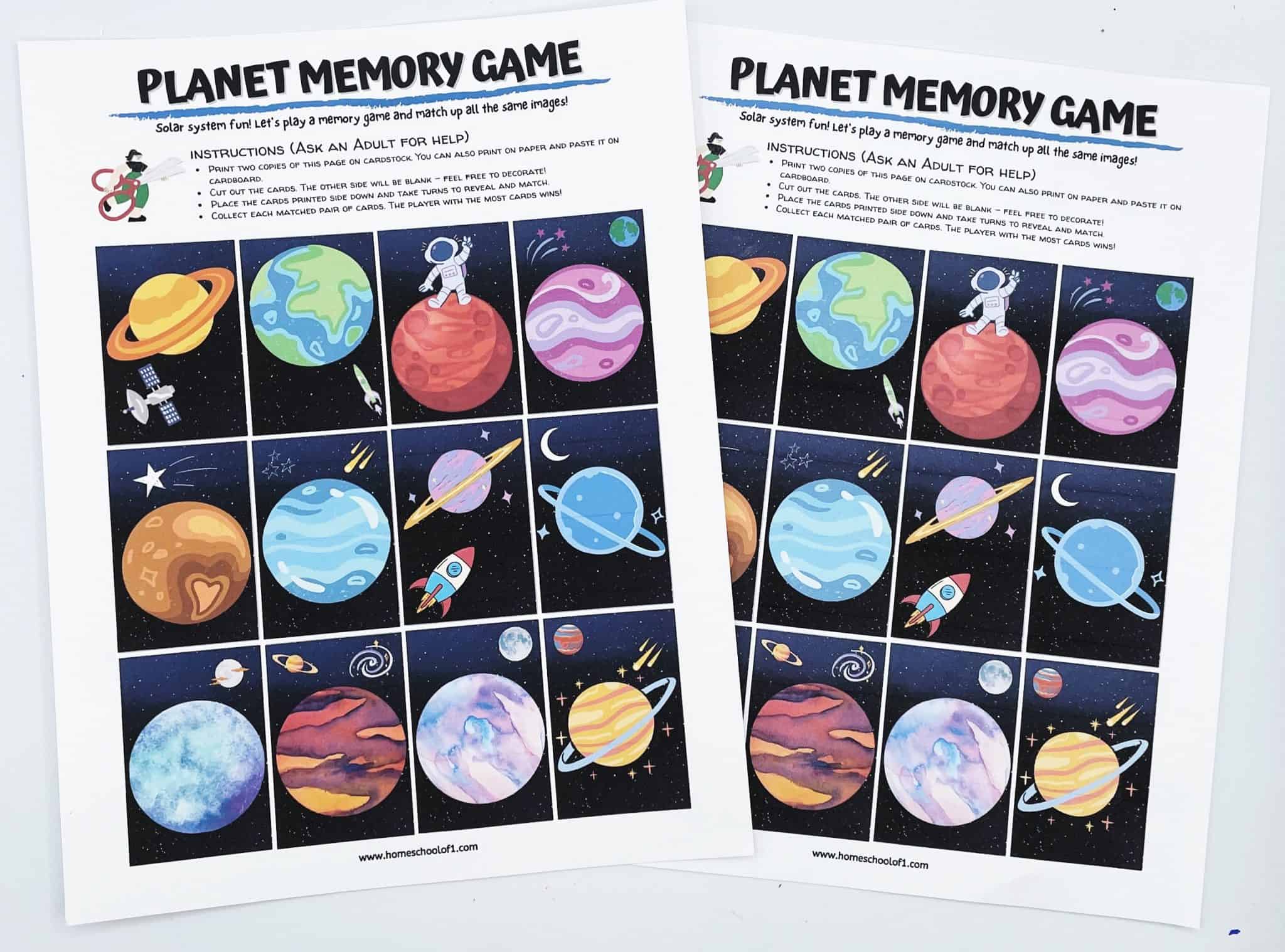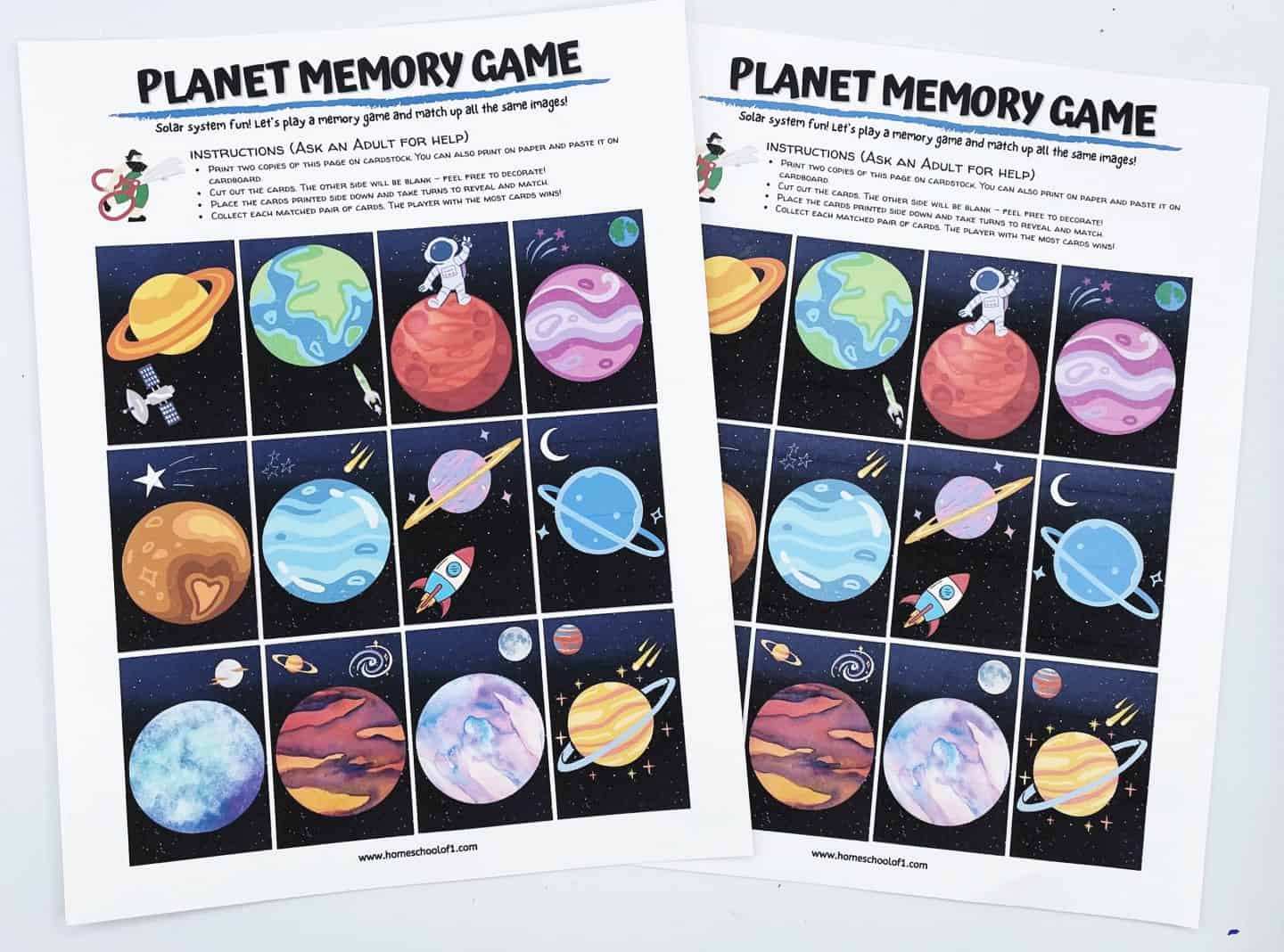 If you have time why not encourage the children to color in the back of the printable game?
When you have printed the 2 pages you will need to cut out all of the different images.
I prefer to use a paper cutter as it's easier, quicker, and more accurate, but scissors will work too.
Luna Muna: (Outer Space Adventures of a Kid
Goodnight, Astronaut
How to Astronaut: An Insider's Guide to Leaving
If I Were an Astronaut (Dream Big!)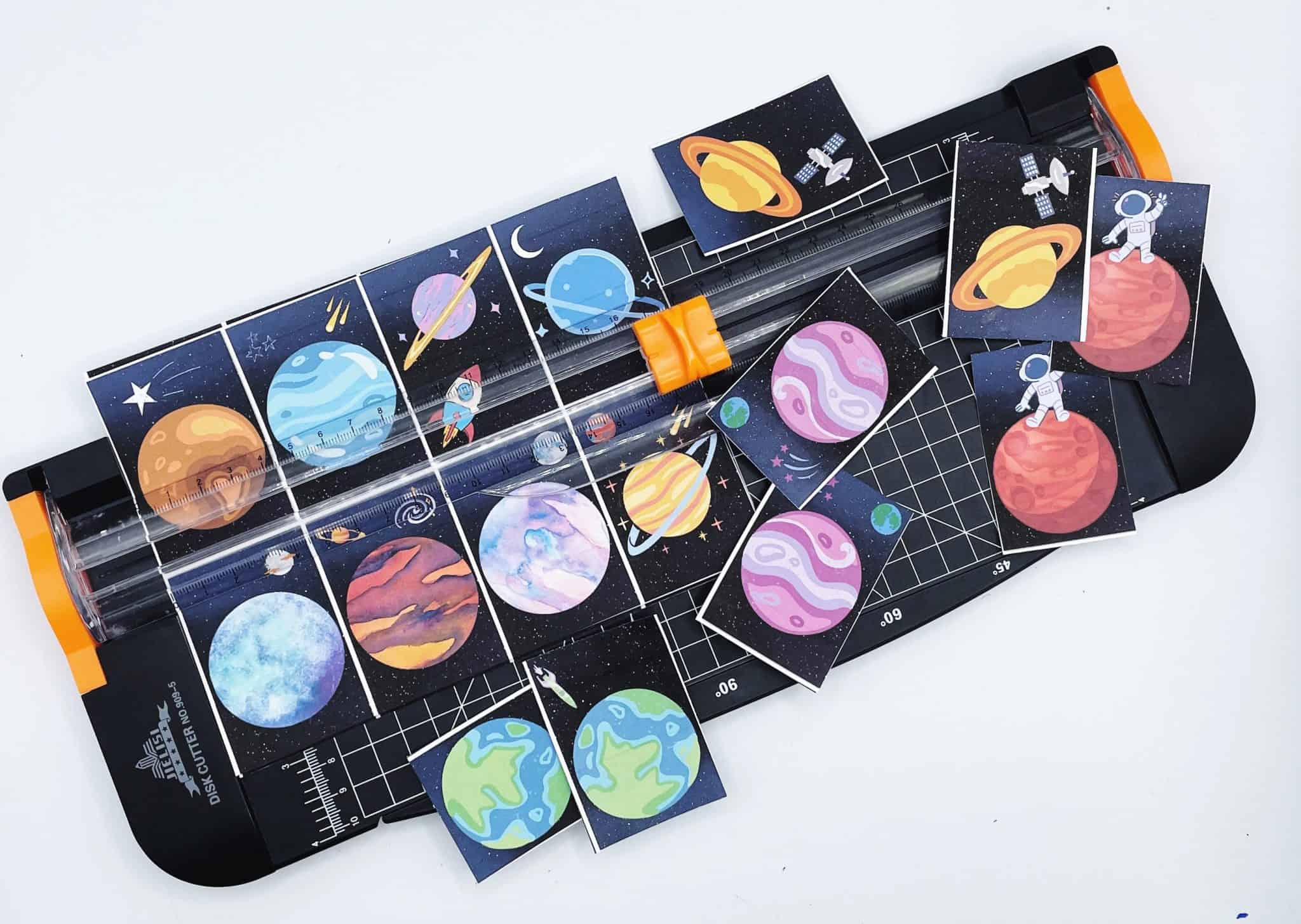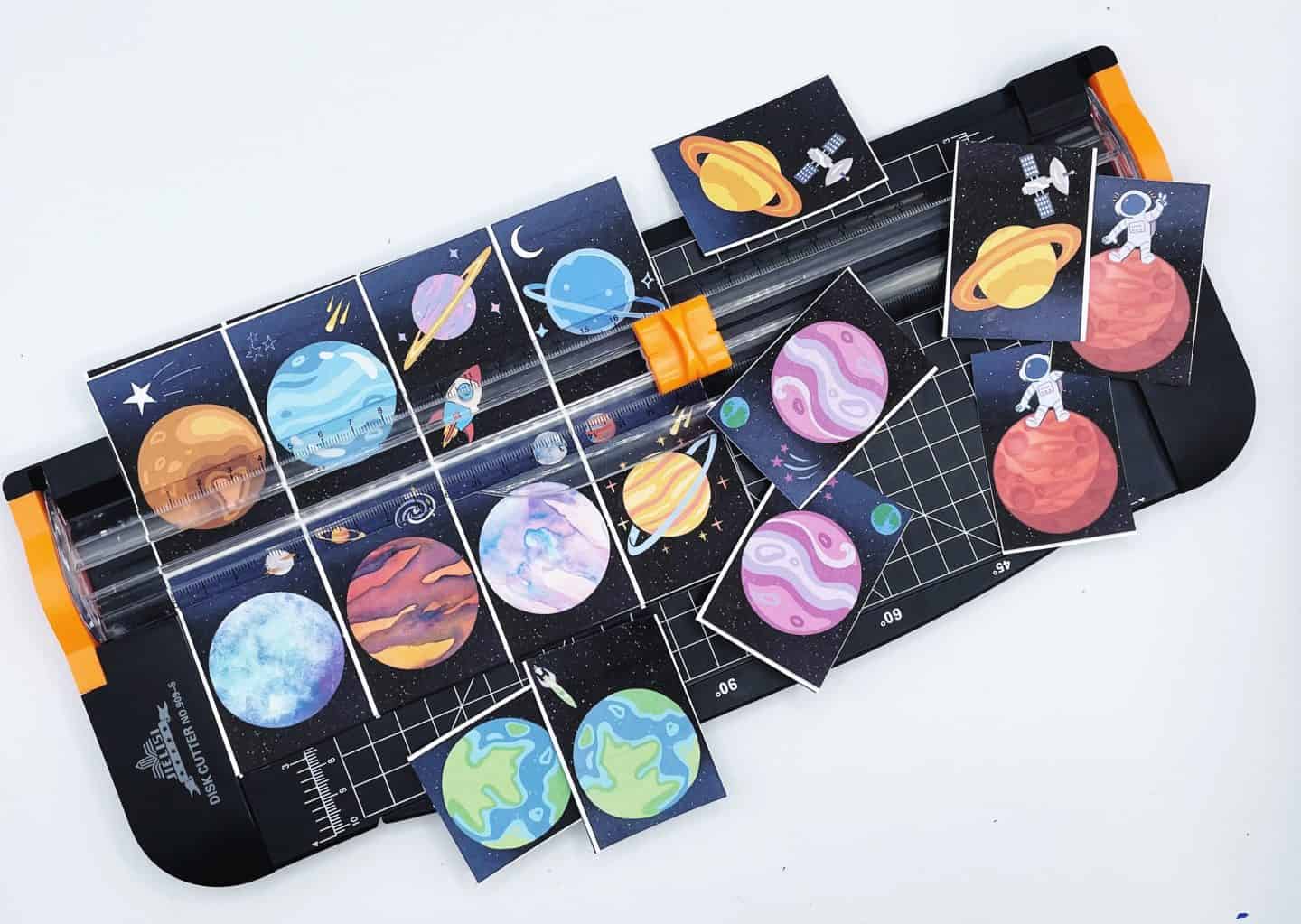 Now you will have two sets of 12, a total of 24 planet themed cards.
Before you cut them out why not get the children to color in the back of the matching cards? This is good for 2 reasons, firstly it makes the cards more personalized, and secondly you can't see the planets through the paper.
How to play the planets memory game
Shuffle the 24 cards and lay them on the table face down in rows to make it easier. Or just randomly on the table for older kids.
If you are placing them in rows I find 6 rows with 4 images each works best.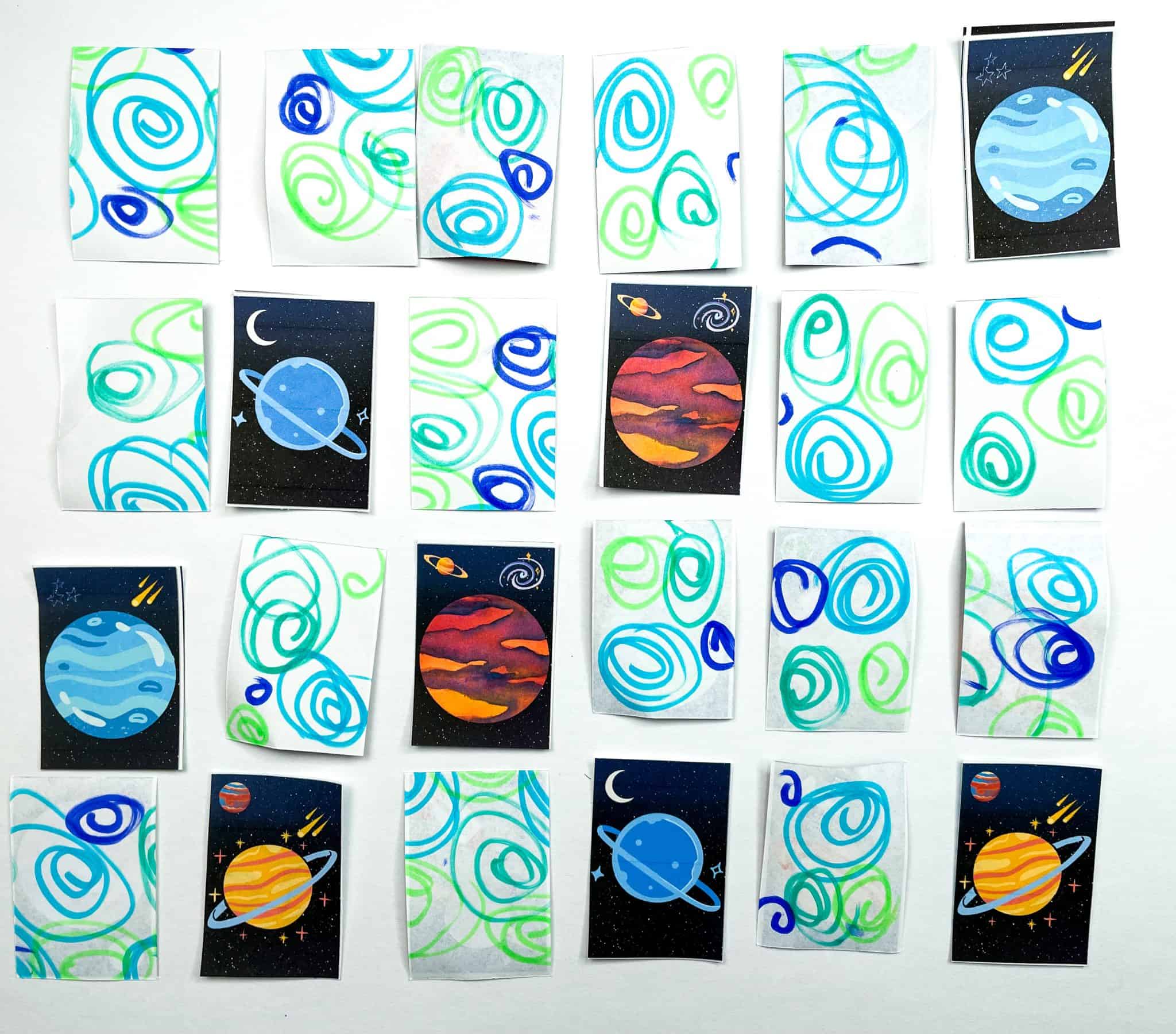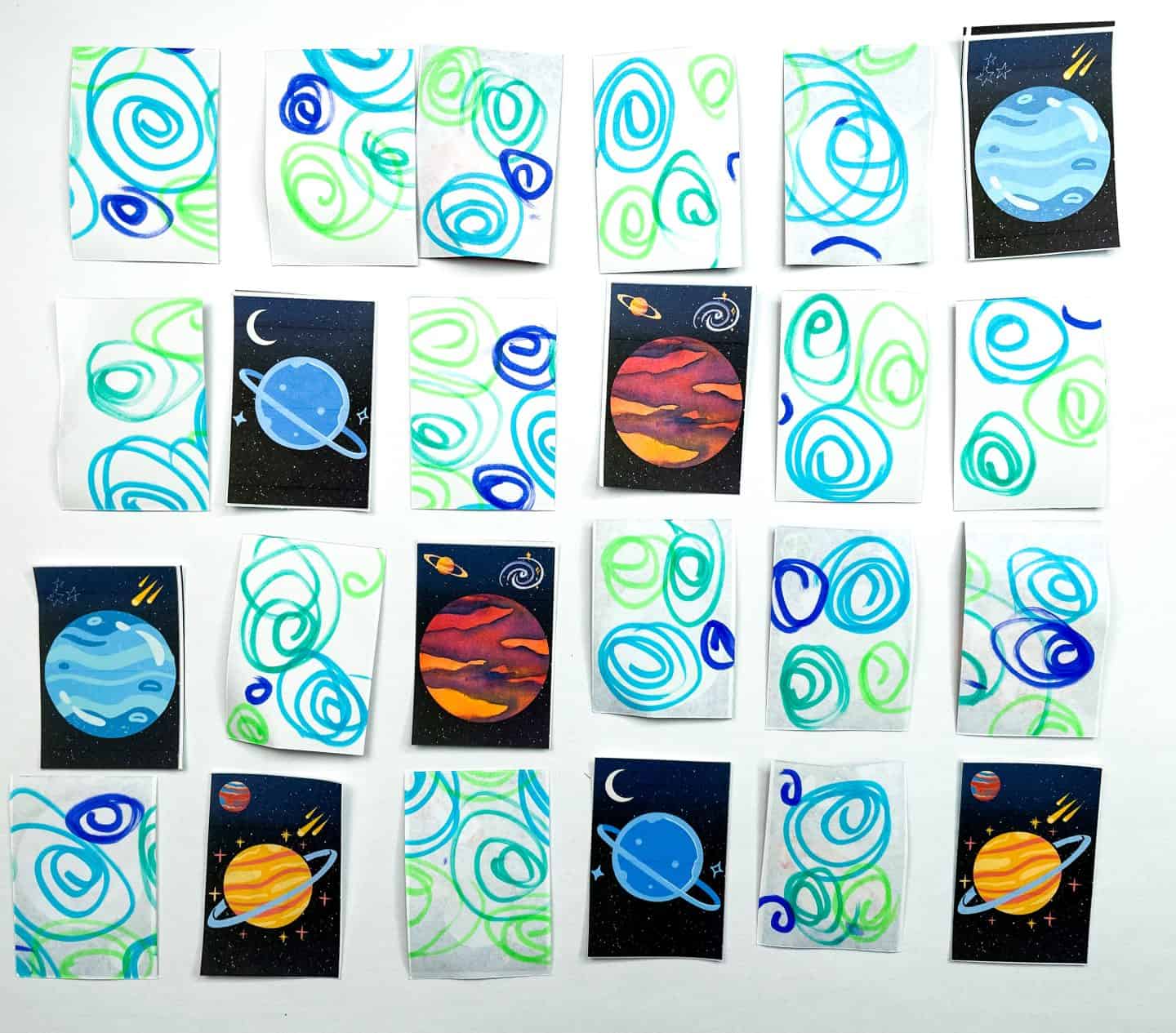 Playing the game is simple.
Take it in turn to turn over only 2 images.
If it is a match you can either remove them from the game and place them in front of you or leave them turned over face up.
If it is not a matching pair just return the cards face down and the play goes to the next player. Carry on playing until all 12 pairs have been found.
The winner is the person who creates the most matches. Celebrate the winner with one of these planet stickers.
Other free printables relating to space
Tips for downloading the free files
Below you will see a large sign-up box where you need to add your name and email address, and press I NEED THIS NOW!
Within minutes you will be sent the free PDF directly to your email address, so you can print it out and start using it immediately.
Sometimes emails get a little wonky, so if you can't see it, please check your spam folder where I am sure it is hiding.
Download the free space memory game printable
Make sure you choose the correct paper size and click on the shrink to fit button. All of our free printables for kids work better when printed on cardstock (this is the one we use and love.)
Last Updated on 21 October 2023 by homeschoolof1