Summer Homeschool Deals: How to Plan For Next Year for FREE!
Despite being year-round homeschoolers, we tend to spend our summer homeschool months deciding on the next grade's curriculum.
The best way we have found to do this is to spend the summer having as many free trials as we can before we settle on our actual homeschool curriculum for the next year. This is exactly how we recently chose our math curriculum this year.
This year is going to be even easier as the Homeschool Buyers Club has put together over 20 free trials for us homeschoolers to try during the summer months.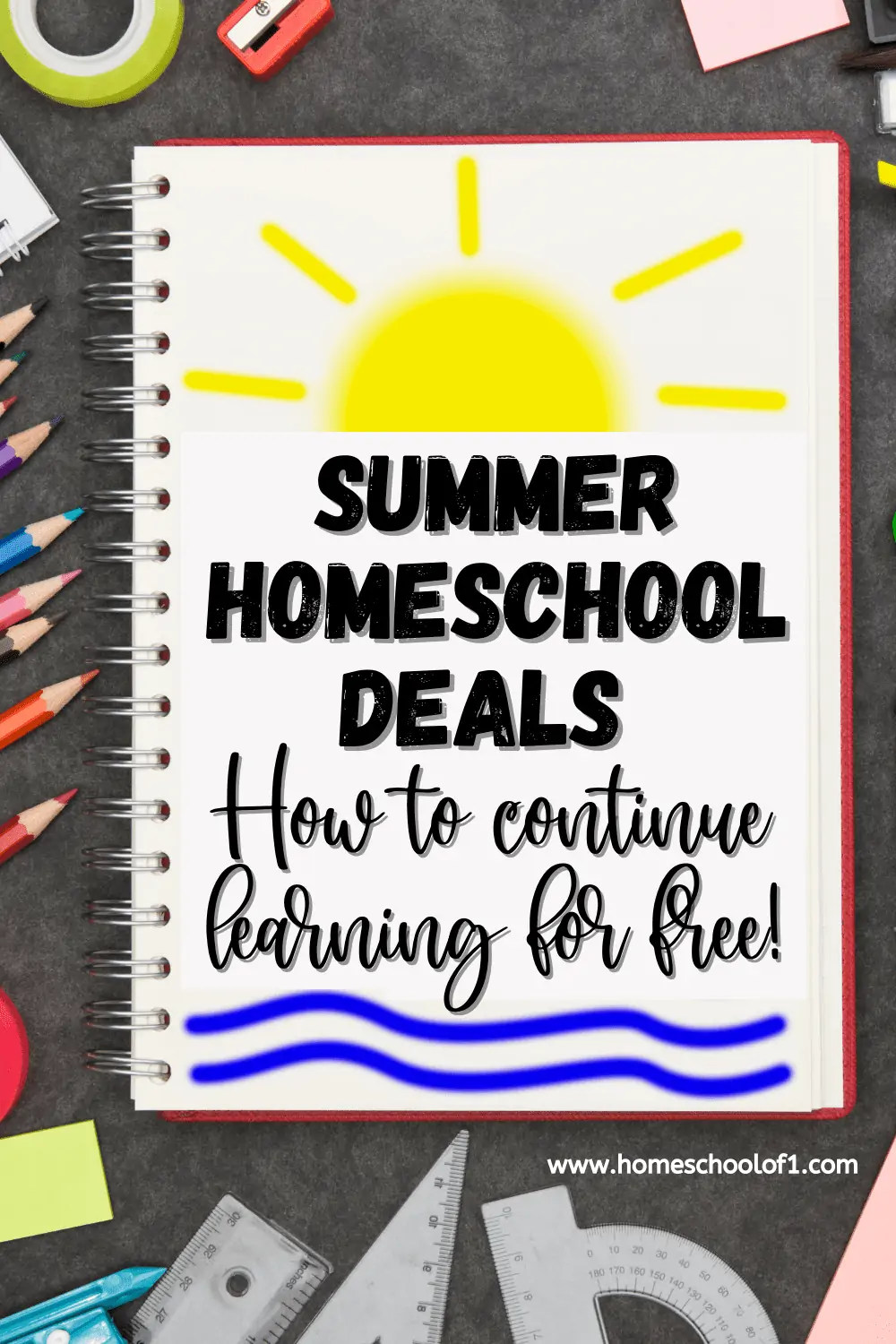 **Disclosure: I was compensated for my time to write this post. As always, all thoughts and opinions are my own. I only share resources that I would use with my own family and those that I believe other homeschool families will enjoy. There may be affiliate links in this post.**
Free Homeschool Curriculum Trials in the Summer
Check out our Teaching Textbooks review of algebra 1 and get 15 free lessons.
If you aren't year-round homeschoolers you will know firsthand the reality of summer learning loss. We tried spending the summer once with no learning when we first started homeschooling and it was a disaster when we started again. So never again! We learned the hard way.
If you are wanting to give the kids a break over the summer months though, why not encourage them to learn a new instrument, or try coding? Or even reading, playing book bingo over the summer is a great way to get the kids reading.
The Homeschool Buyers Club has got you covered this summer, with over 20 free summer trials. I have broken them into elementary and middle school grades for you.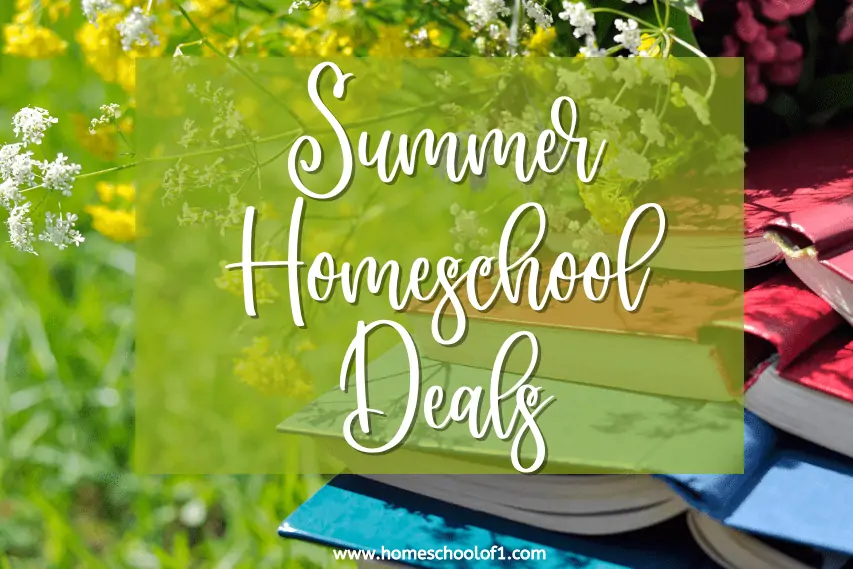 Summer Elementary School
These are examples of the free summer homeschool resources you can take with the Homeschool Buyers Club for elementary grades.
Free Reading Skills Assessment by Explode the Code Online delivers two valuable, comprehensive diagnostic assessments for phonics and reading comprehension.
7-Day Free Trial of Creta Class – this is a math app based on Singapore Math for kids aged 3-8.
Free Mystery of History Cookbook this is a free pdf with 28 recipes from the middle ages.
Free Mark Kistler Draw3D Art Lessons
30-day Free Homeschool Piano trial – this is a great one to take in the summer months to see if your child loves the piano. Check out some of our favorite online piano lessons for kids here.
Free Math Mammoth worksheets for grades 1-8
10-Day Free Computer Science Trial with Code Avengers.
Free 7-day Nessy Trial – Reading and spelling strategies for grades K-6
Free Rockin' the Keys Mini Piano Course for grades K-5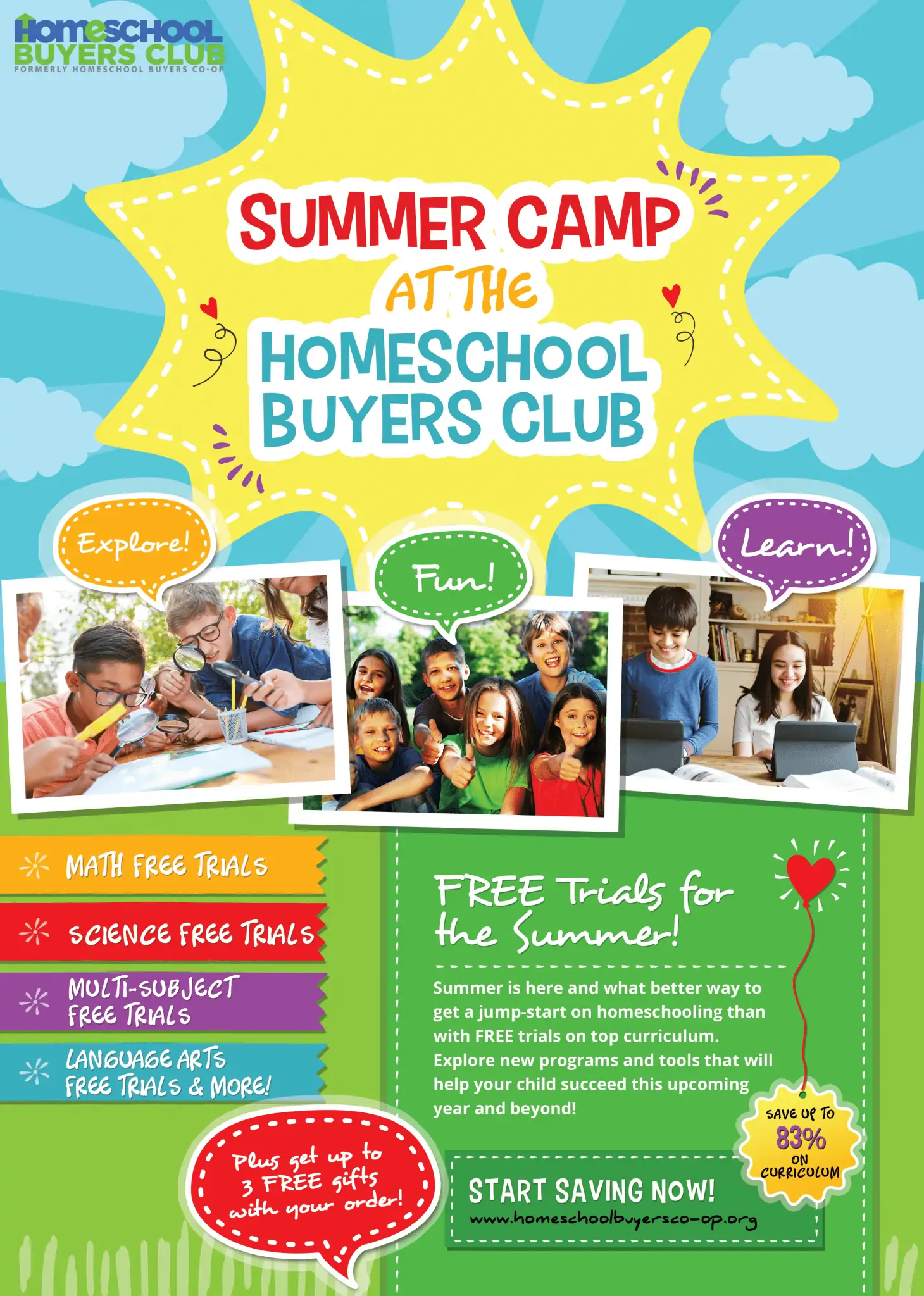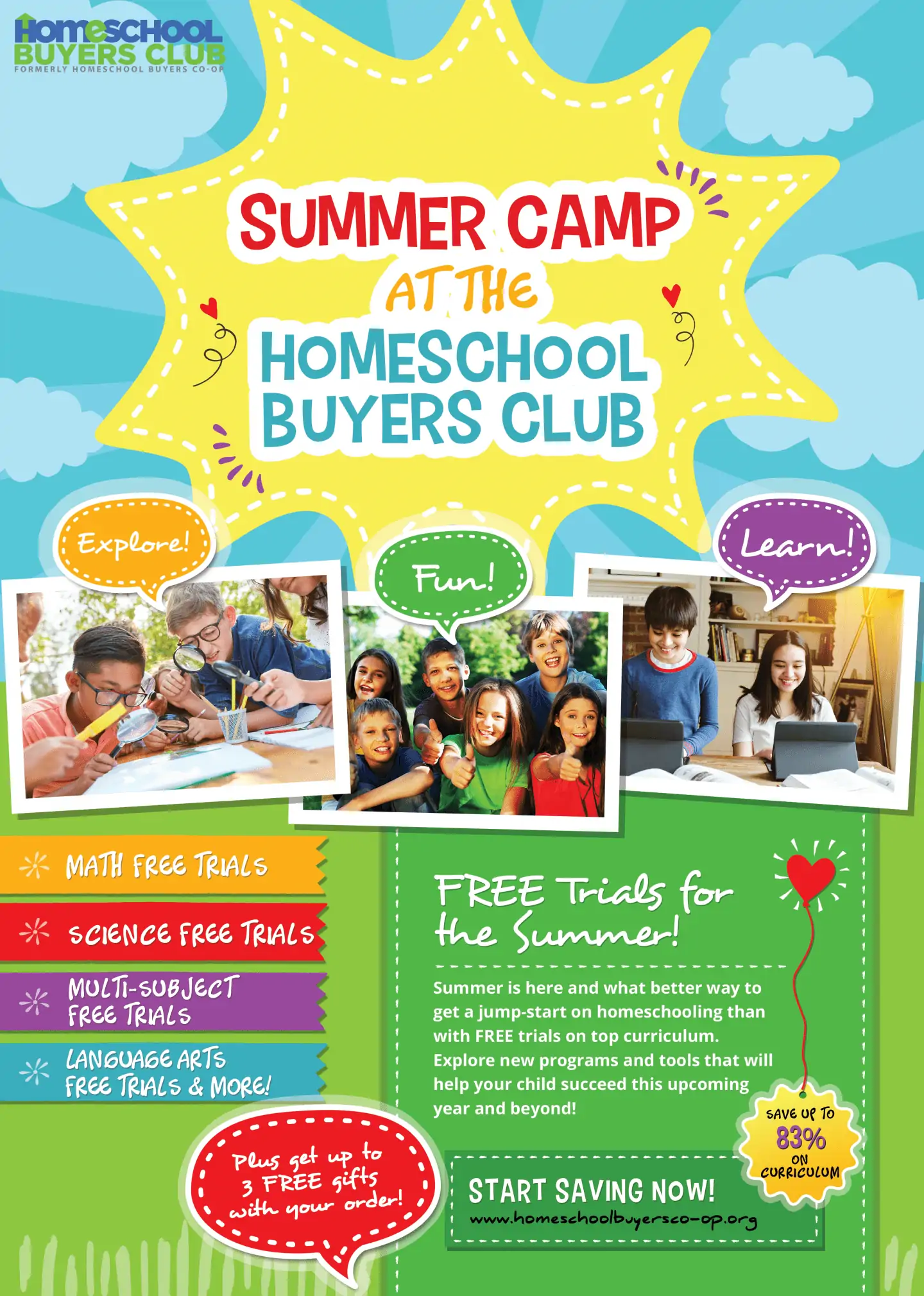 Summer Middle School
These are examples of the free summer homeschool resources you can take with the Homeschool Buyers Club for middle school grades.
Free 30-day History Alive student pass. Learn a new different topic each month with twenty, bite-sized videos that are augmented with daily worksheets.
Free Aquaponics Bundle Course this includes 4 short hour-long courses on aquaponics.
14-day free trial to Thinkwell. Try up to five of Thinkwell's award-winning online video lectures.
Free trial Kids Guitar Academy Trial for grades 3-adult.
Monarch free month trial – Monarch is a Christian online homeschooling curriculum for grades 3-12 that features automatic grading.
If you are looking for even more free homeschool curriculum check out over 100 of our favorites.
Free Summer Homeschool Gifts
If you purchase anything via the Homeschool Buyers Club you will not only get a huge discount but you will receive up to 3 free gifts.
Enjoy up to 3 exclusive free gifts (a $38 value) with any purchase! Simply head to the website, place your order, and upon checkout, select your free gift(s).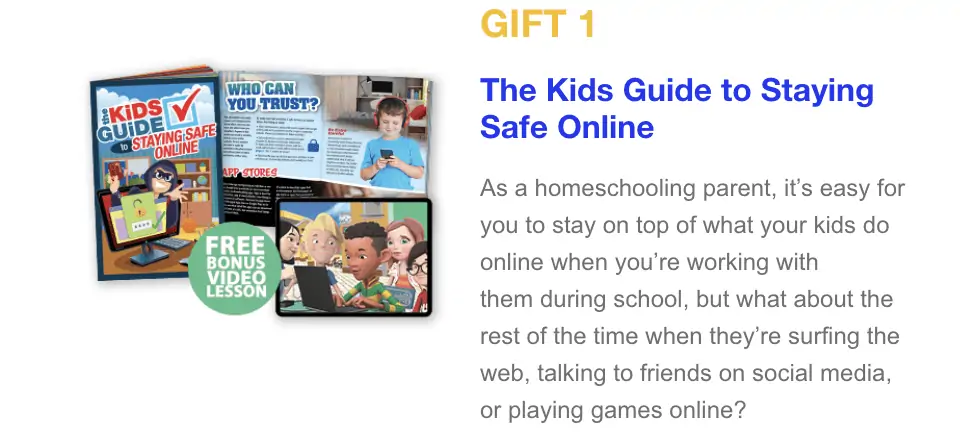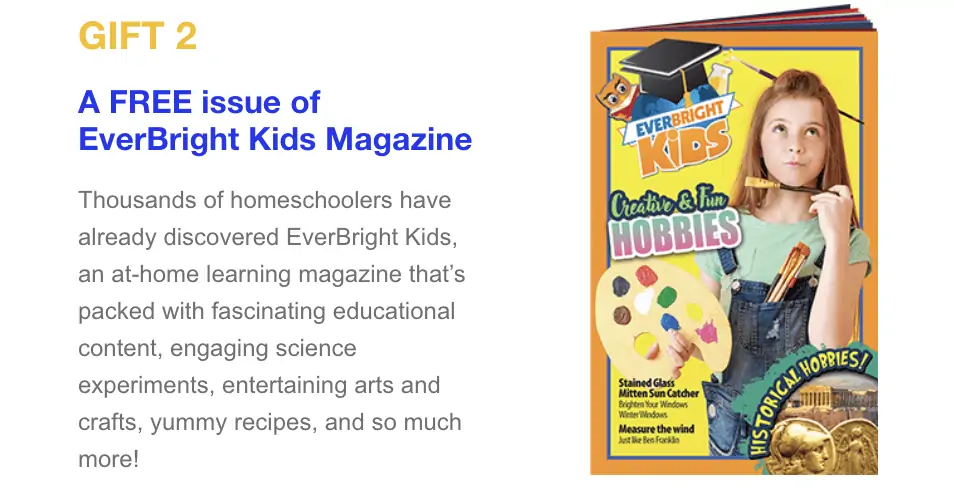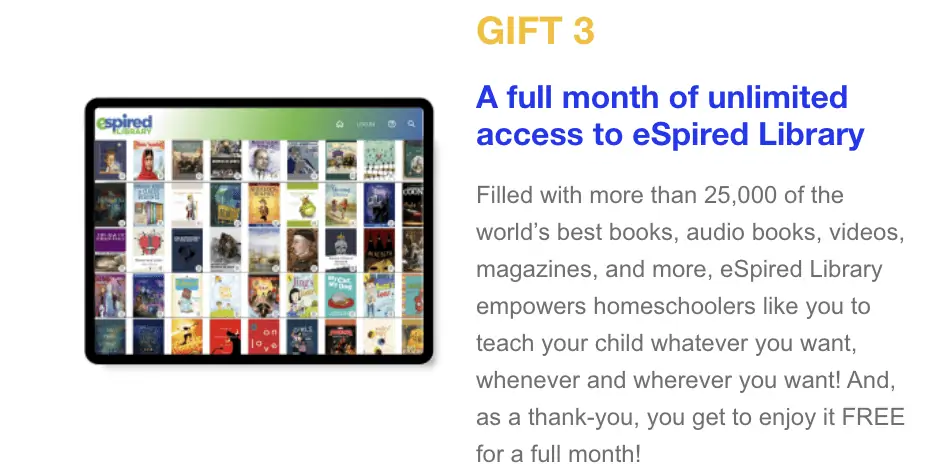 I think you will also enjoy our summer handprint art and our free summer writing prompts
Last Updated on 13 August 2023 by homeschoolof1