21 Best Math Board Games That Make Math Fun!
We love math in our home, and I honestly put it down to the fact that we have always played math board games as part of our core curriculum.
I have put together a huge list of all of the math board games for kids we have played over the years and continue to play now we are in middle school grades.
I have heard from a number of parents that tell me that math is the hardest subject to teach. The way children are taught math is completely different, certainly from when I attended, so I really understand the challenges.
Carry on reading to find our favorite board games for math that will make learning much more fun.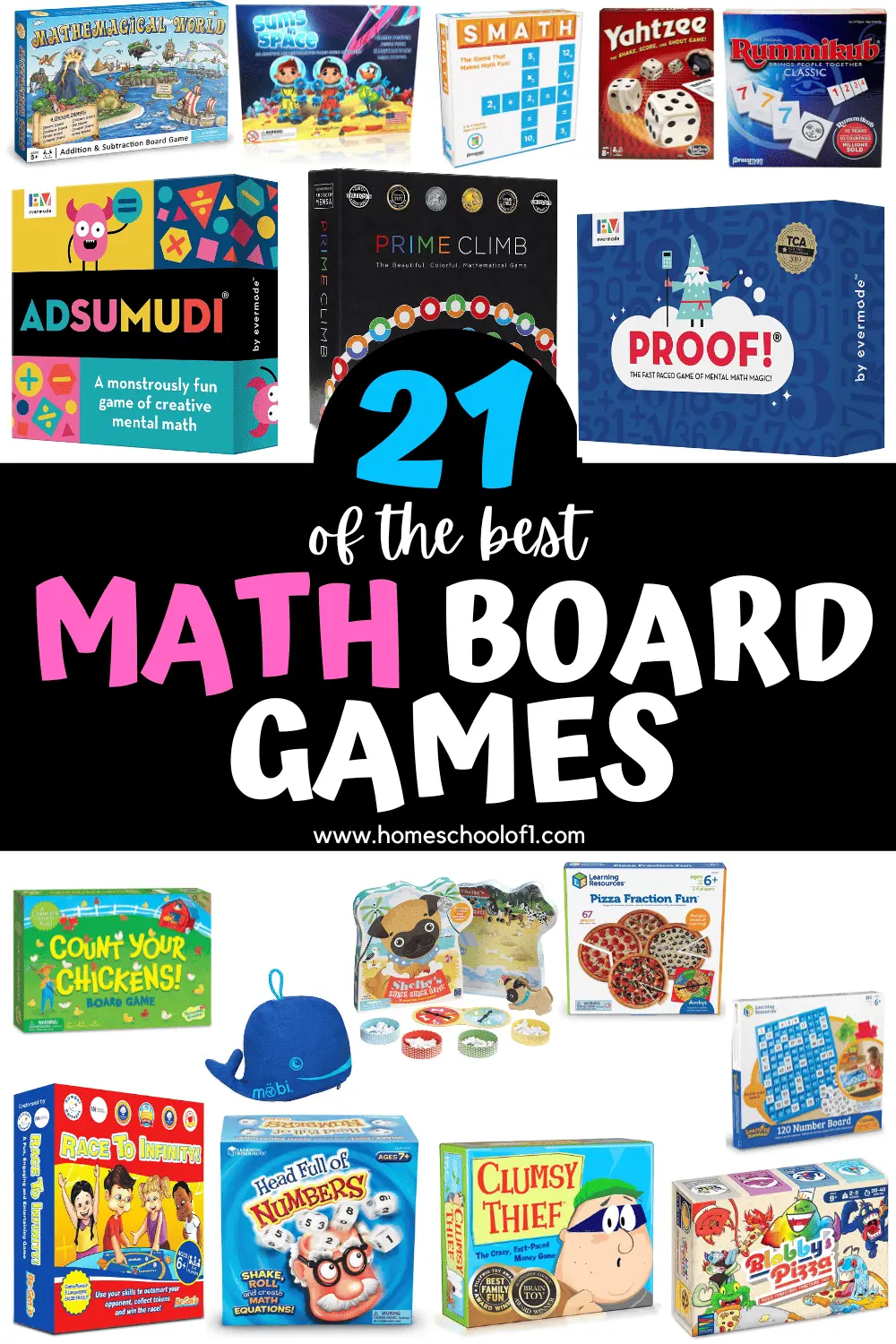 **There may be affiliate links in this post. You can read my full disclosure at the bottom of the page.**
Our absolute favorite math game at the minute is Yahtzee and we also love Prime Climb. When our son was younger it was probably the number board.
I have listed the top 21 math board games below with a mix of order of operations games and simple math.
What are the Benefits of Playing Math Board Games?
Learning through play is so important for kids, no matter how old they are.
I find that even with math (our favorite subject to learn and teach) that concepts fall into place more easily when they are not forced.
Educational board games are a great way for students to explore mathematics.
They let kids learn about basic numbers in a fun way. They teach things like counting and how numbers relate to each other. They also show different ways to solve math problems, like using equations or worksheets.
If you are looking for free math worksheets check out these: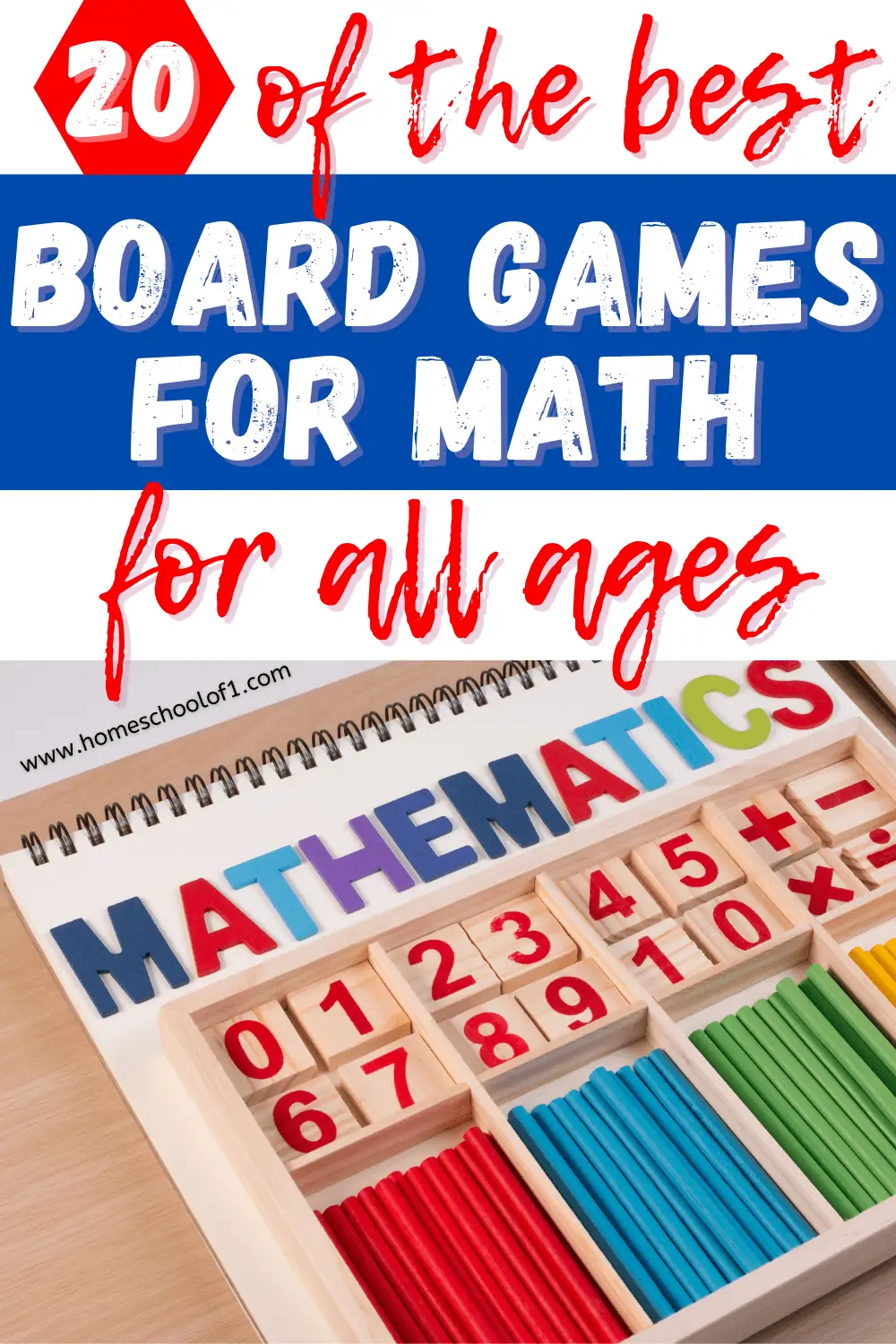 Board Games for Math
These are the absolute best math board games that we have played.
I have sorted the list in age order, not in preference. Starting with kindergarten math board games. Mainly as all of these games have been favorites through the years.
Other board games you will love:
Last Updated on 5 September 2023 by homeschoolof1