21 Best Butterfly Books for Kids in Preschool & Kindergarten
If you are looking for the very best butterfly books for kids you are in the right place.
These 21 books are perfect for when you are studying the life cycle of a butterfly, or are just looking for a beautiful picture book.
As you begin preparing your spring and summer activities, be sure to make time to teach your preschoolers and K-9 grade students about butterflies. Their life cycle is such a wonderful story no wonder there are so many butterfly picture books to be found.
My son absolutely loves reading, check out our favorite kid's book lists there are over 20 book lists included for kids of all ages, for school, for reading, and for every season. Plus lots of free book printables.
There is a mixture of wonderful picture books, read-alouds, reference books, and activity books all about the butterfly.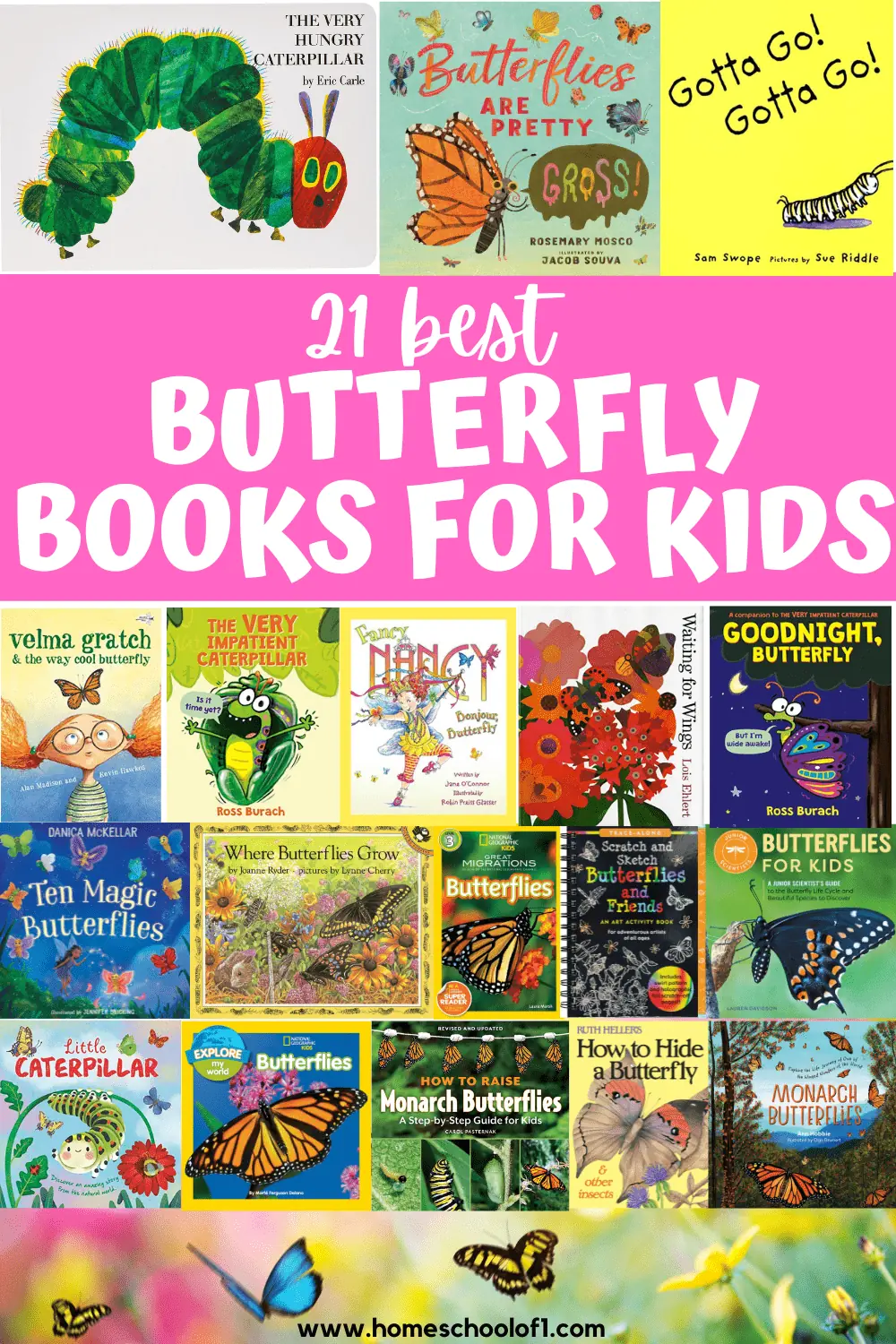 **There may be affiliate links in this post. You can read my full disclosure at the bottom of the page.**
Butterfly Worksheets and Activities
Immerse your preschoolers in the enchanting realm of butterflies with a diverse array of educational materials.
Delve into free printable science worksheets and interactive activities that highlight the beauty of butterflies while fostering learning.
From captivating coloring pages that depict various stages of their life cycle to engaging worksheets that teach about butterfly anatomy.
These preschool butterfly activities offer a wonderful way to explore and appreciate these graceful creatures:
Butterfly Stories for Kids
Here you will find the very best butterfly books for kids, perfect for homeschooling and classrooms.
These are aimed at preschoolers, kindergarten, and grades 1 -5. Some of these books will need to be adapted for younger or older students.
Embark on a captivating journey into the world of butterflies with a collection of enchanting stories designed for kids.
These engaging butterfly books transport young readers into the realm of these delicate creatures, weaving tales that combine entertainment with educational insights.
Immerse your children in the magic of butterfly stories, fostering both a love for reading and an appreciation for the wonders of nature.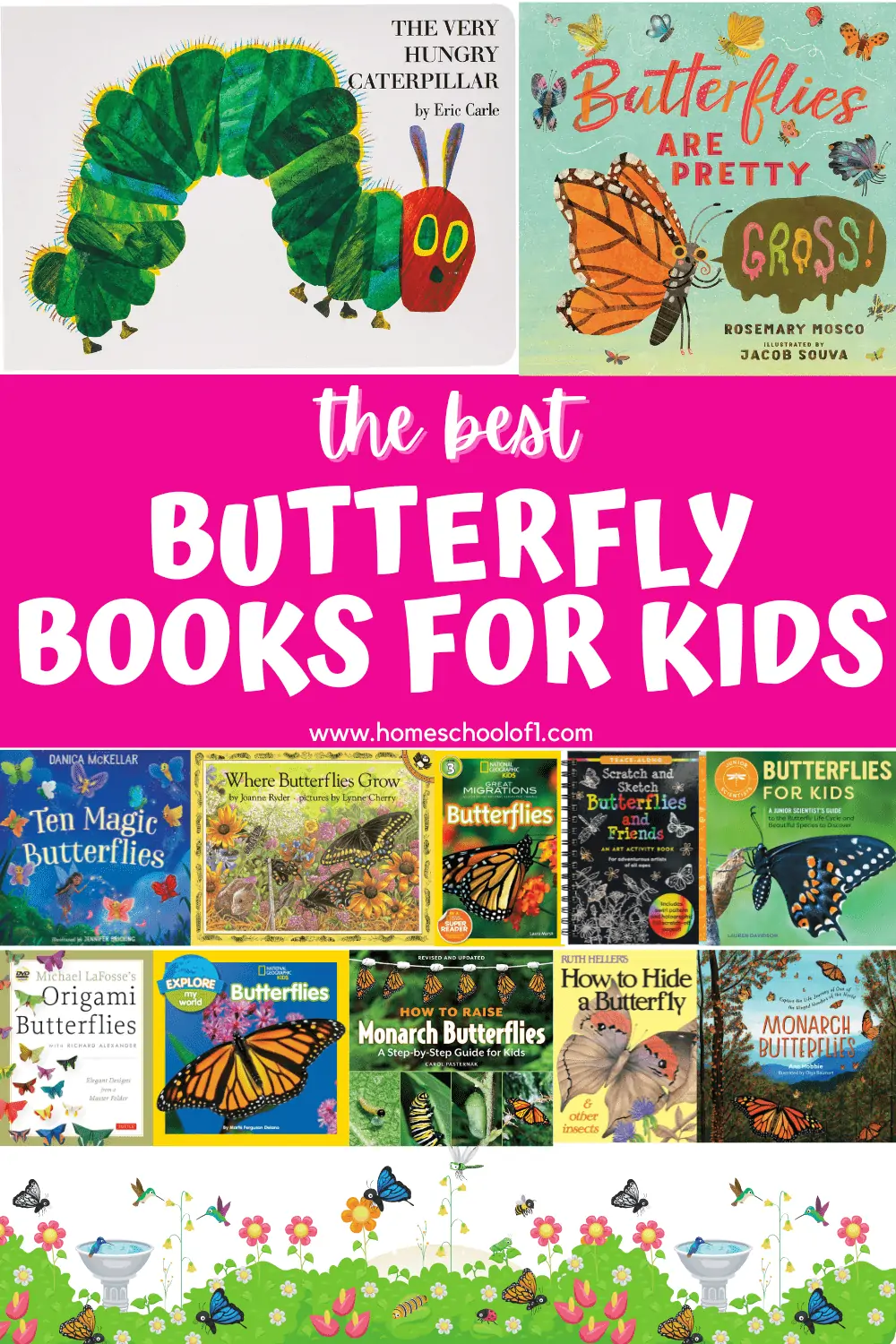 Last Updated on 1 November 2023 by homeschoolof1