Free Career Exploration Worksheet and Career Options for Teens
We have been thinking a lot recently about what high school electives to choose. Then I realized if we didn't have a clue what career he might want to have it was pointless. So we are spending the summer looking at career exploration.
I have put together a free career exploration worksheet that you can print out for free and use with the free career tests listed below. Just scroll to the bottom of the page and you can print it off for free.
I have listed all of the resources we have come across that we will be using over the summer months.
If you are looking for the best homeschool curriculum for high school check out our favorites.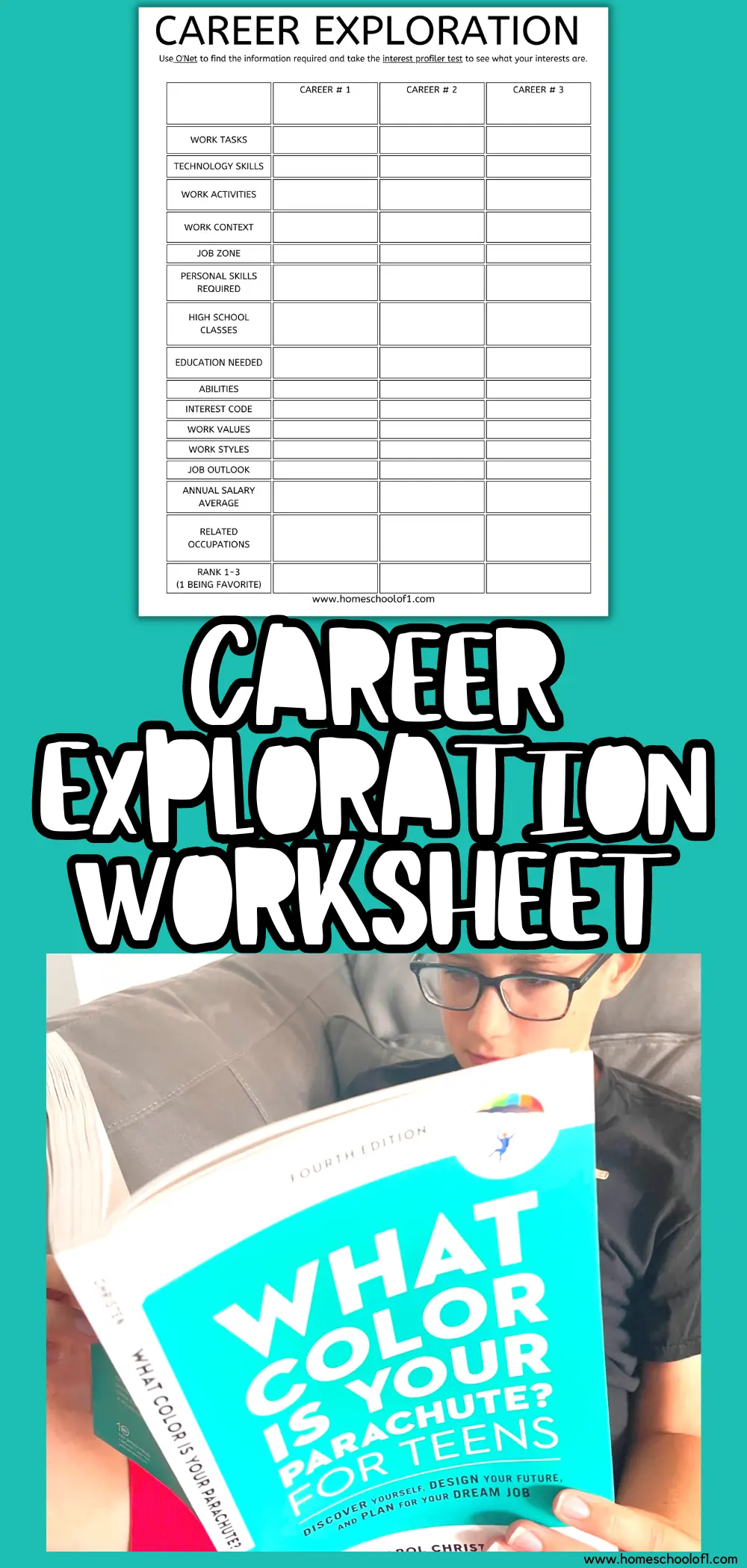 **There may be affiliate links in this post. You can read my full disclosure at the bottom of the page.**
Career Exploration for Teens
As we are starting on high school credits, I realized that we actually hadn't really considered what his career might actually look like. Middle school is the perfect time to think about career exploration as it should be used to decide on important high school electives.
Included in this post are:
Free career exploration worksheets
The best career exploration book for teens
Free career tests for teens.
Career exploration curriculum perfect for homeschooling high schoolers
Career Exploration Worksheets Printable
Download our free career exploration worksheet at the end of this post, and use it with O'Net for free.
I highly recommend getting the kids to take the interest profiler test and use that to help rank the three choices. It is so easy to just use annual salary averages, but if they are not going to be interested in the job the salary is irrelevant.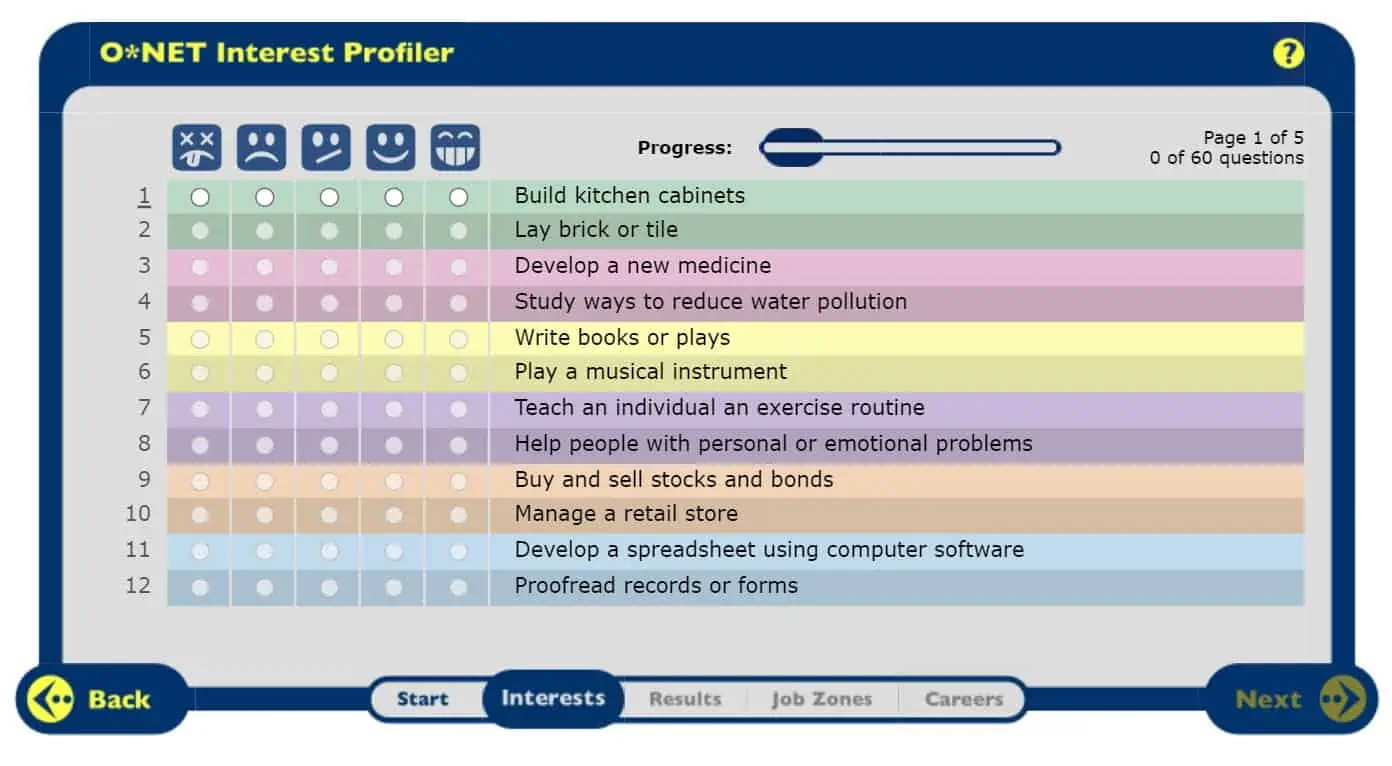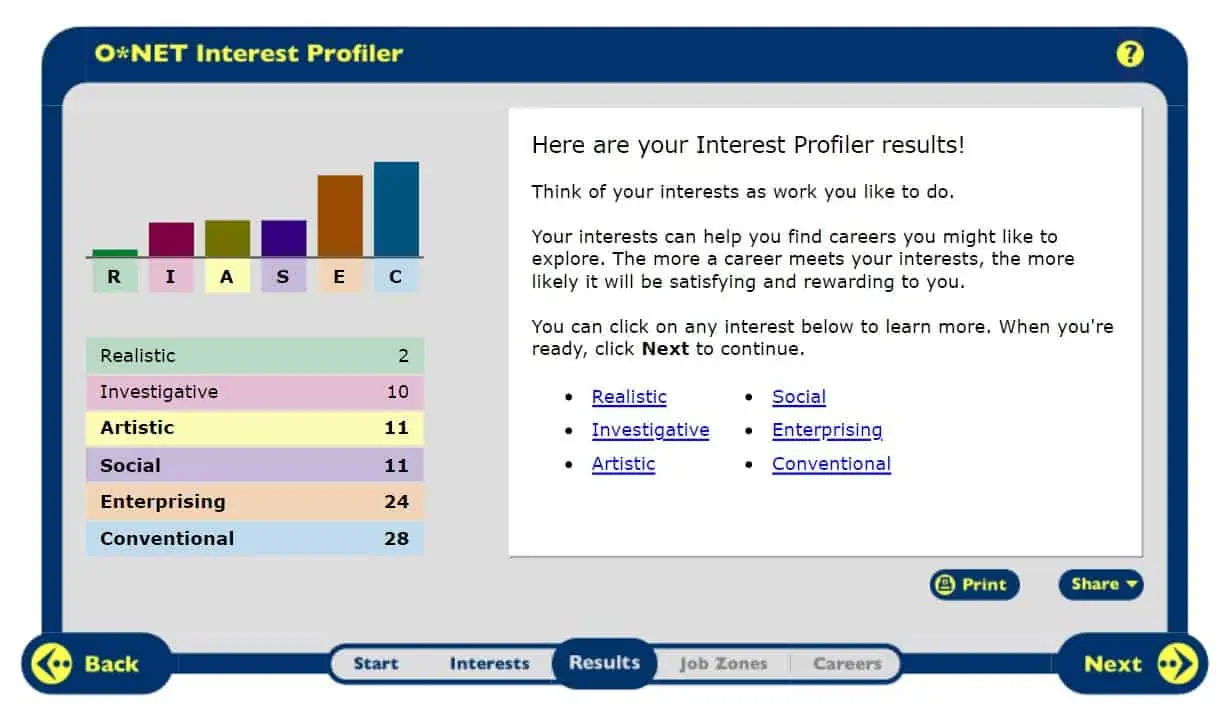 This is what the free interest profile test will look like after the kids have answered the 60 questions (it will take no more than 5 minutes) but it is excellent.
After taking the test it will give you your interest profile broken down into 6:
Realistic
Investigative
Artistic
Social
Enterprising
Conventional
As can be seen in the second image above the test gave us interest codes C and E.
This is also called the Holland Codes, and is often the most important 3 from highest to lowest, so it would be CES or CEA.
Below is how the career exploration worksheet will look when they have filled it out. As can be seen, the interest codes will also be displayed and we use those to decide how interested in each career we are likely to be.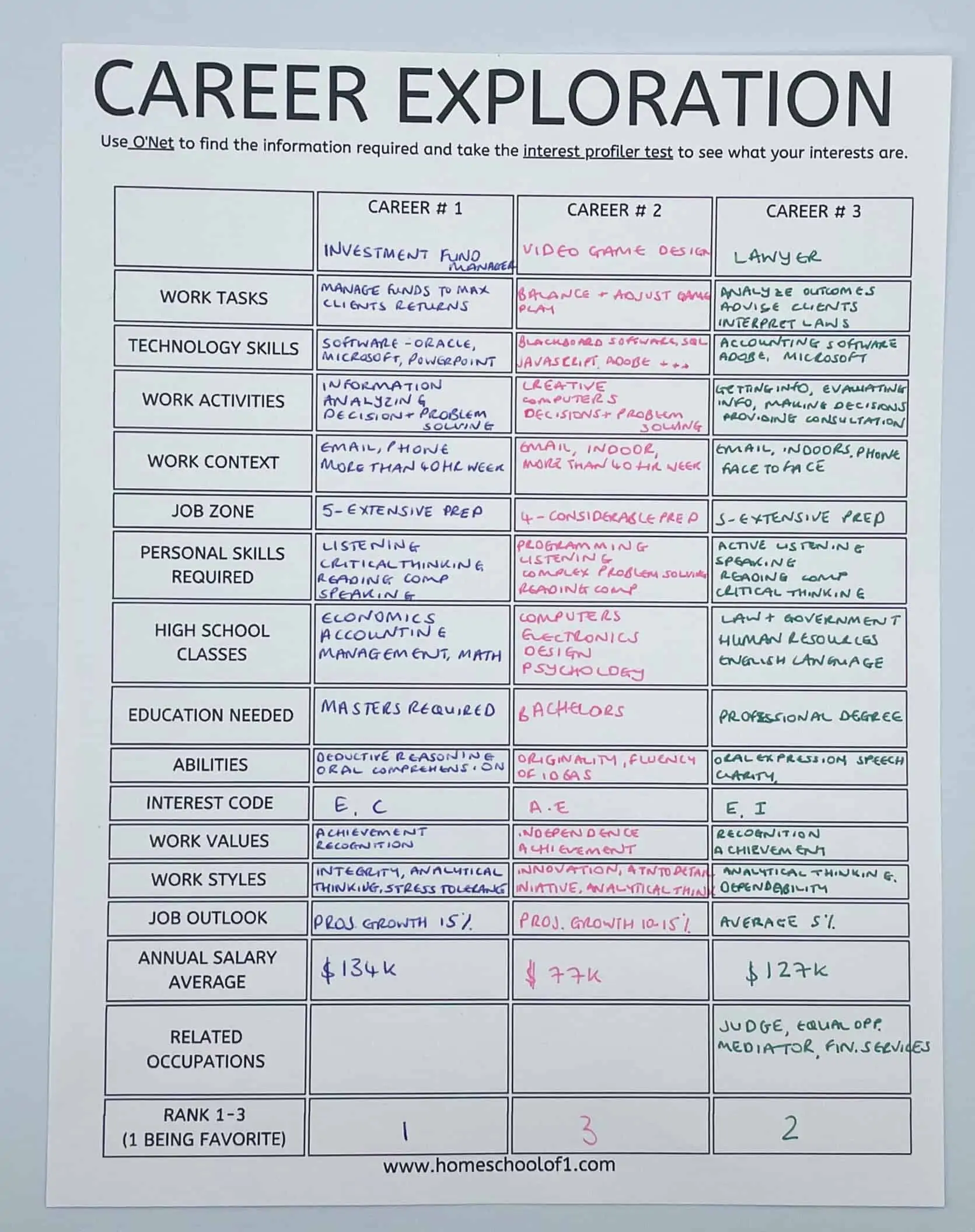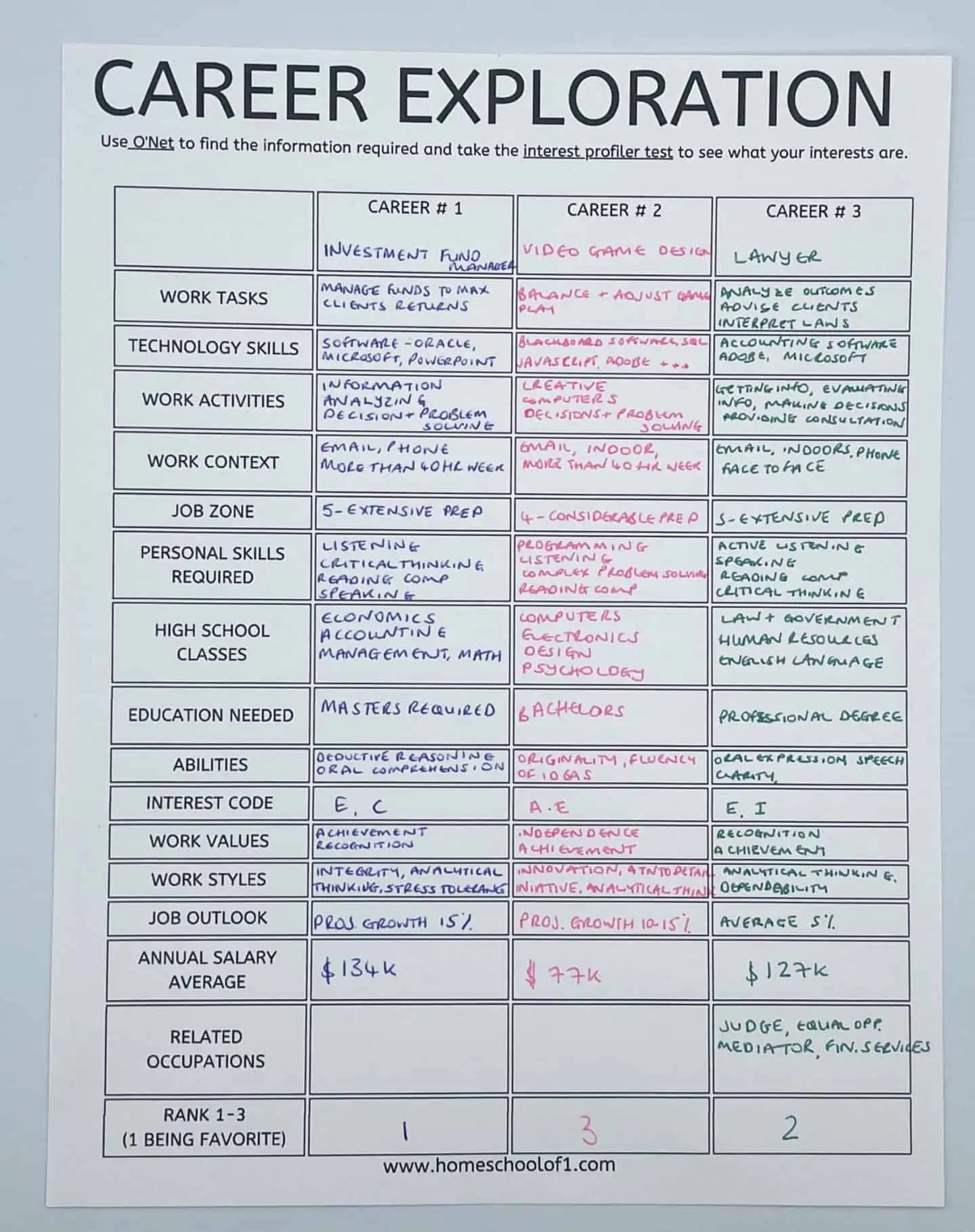 Other Free Career Exploration Worksheets
Discover a wealth of free resources for career exploration with a variety of worksheets designed to guide and inspire different age groups.
From high school to middle school, these materials offer valuable insights and engaging activities to foster meaningful career development.
Workforce Solutions career curriculum for high schoolers
Career development activities from Scholastic are aimed at students in grades 6-8.
24-page career exploration worksheets
My career exploration activities and worksheets for years 7 and 8.
Minnesota State career planning workbook
Florida Department of Education has put together a free 26-page worksheet that is excellent.
What Color Is Your Parachute? For Teens
What color is your parachute? For teens is the best career exploration book we have found. It is now updated to the 4th edition and is updated as of April 2022.
You will also use your Holland codes in this book to help.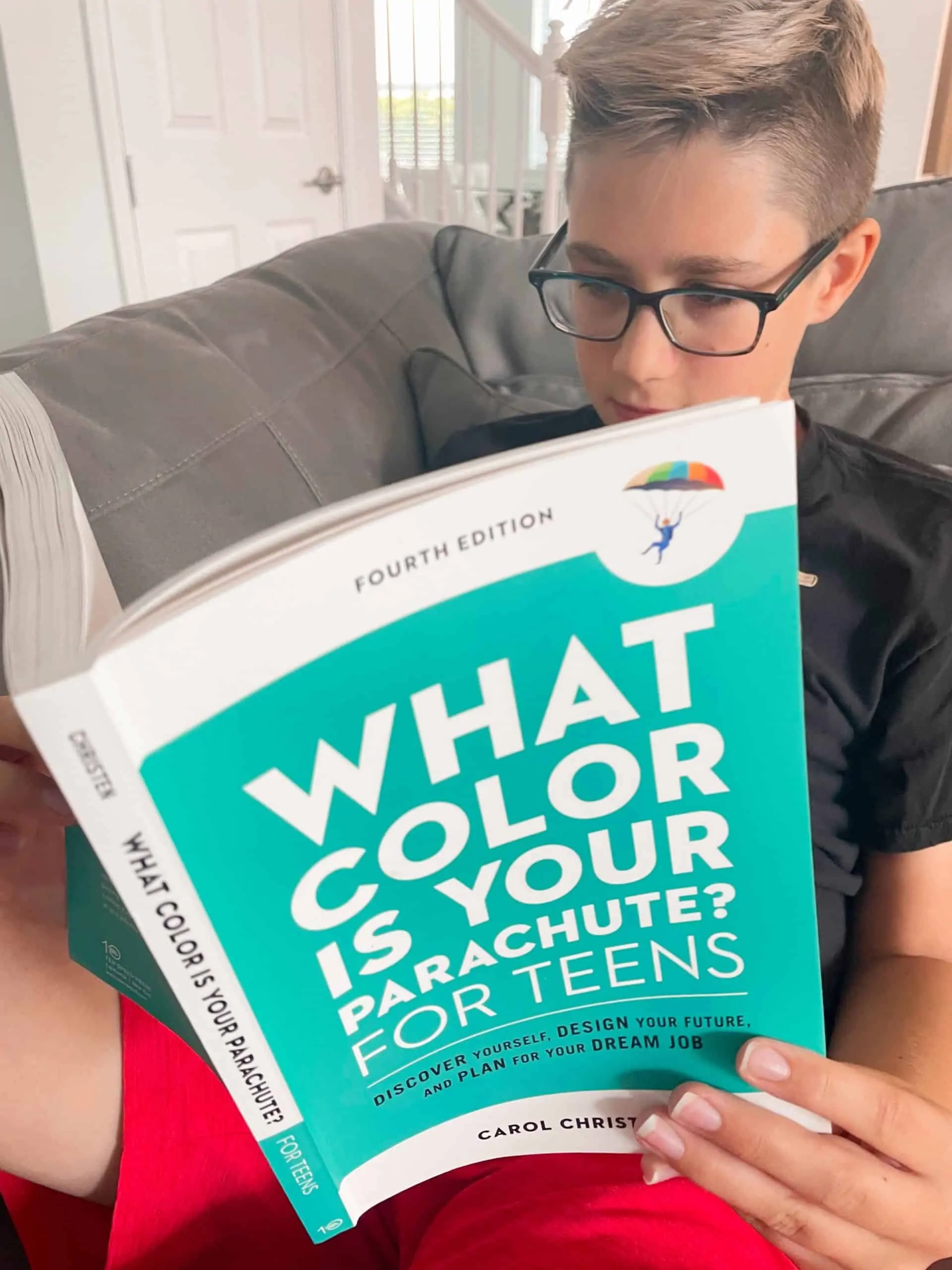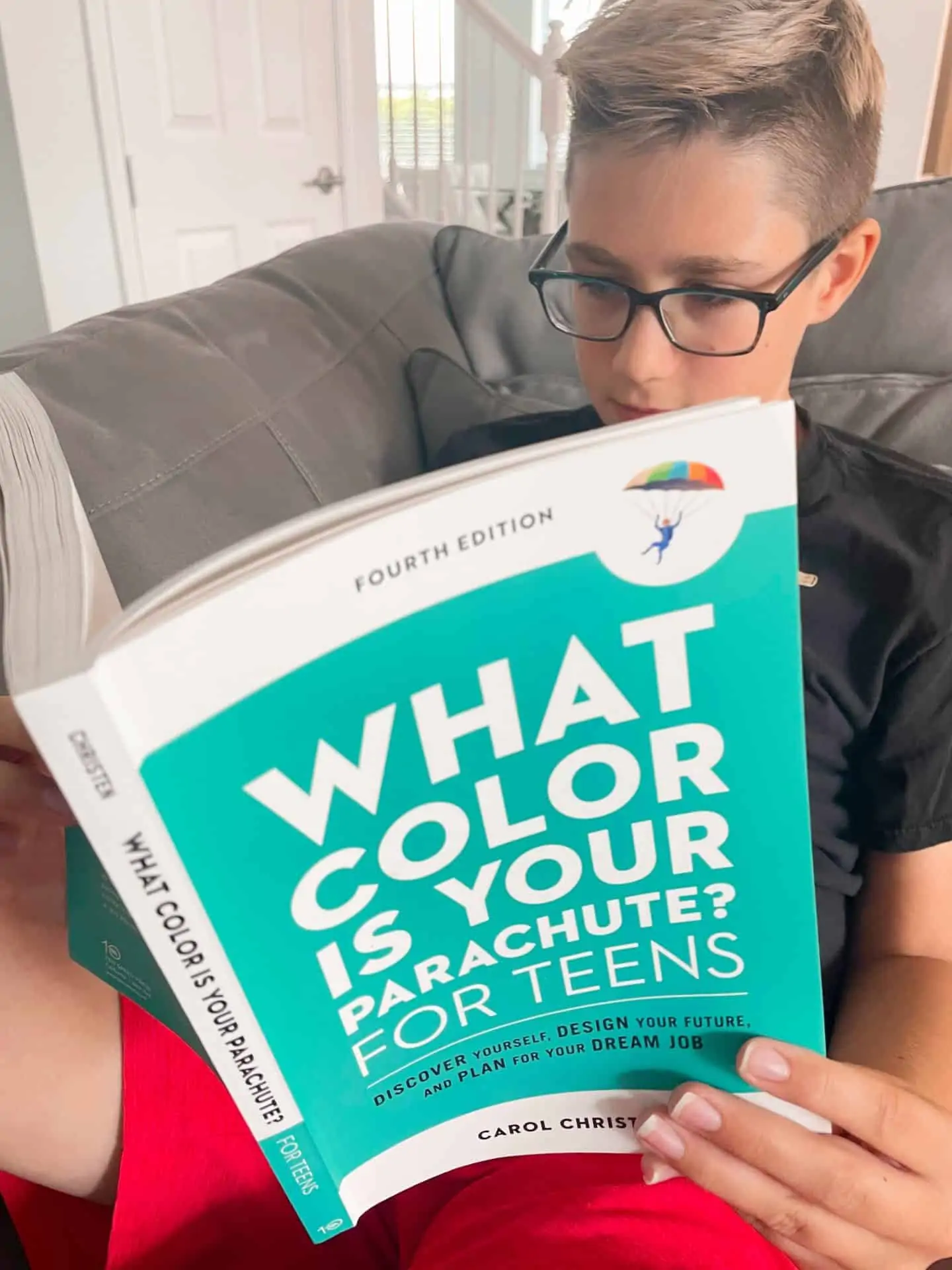 Free Career Exploration
Embark on a journey of free career exploration with a range of invaluable tools at your disposal:
Career Exploration High School Curriculum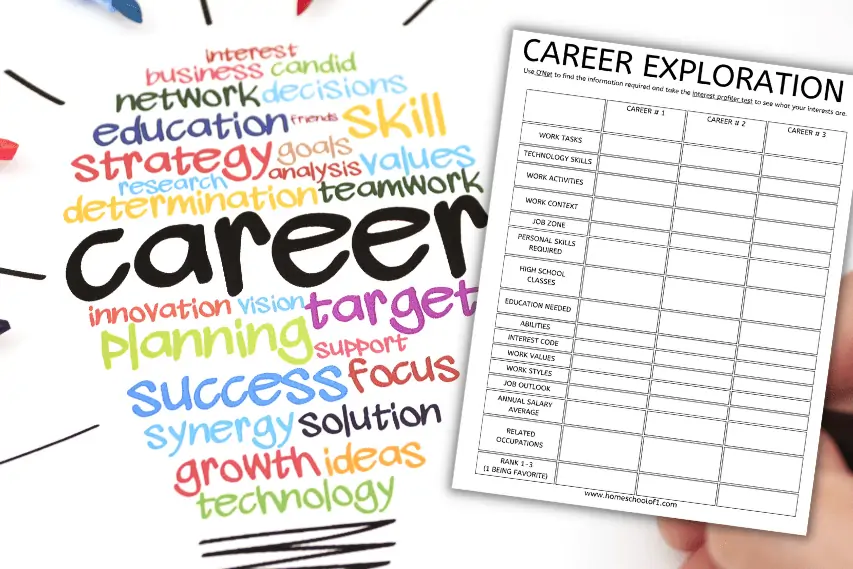 If you are looking for high school credits I love the following curriculums:
Mr. D Math offers a comprehensive College and Career Readiness course dedicated to enhancing college and career readiness for students. Through its tailored educational resources and curriculum, Mr. D Math equips learners with the skills and knowledge necessary to excel in both higher education and their future professional pursuits.
The HomeScholar Guide to College Admission and Scholarships. A comprehensive resource that provides invaluable guidance for homeschooling families navigating the complex world of college applications and financial aid. With expert advice and step-by-step strategies, this book equips parents and students with the tools they need to successfully transition from homeschool to higher education.
Khan Academy has a career and life skills curriculum that is free and covers different careers to look at and understand more about what they do.
We have taken a career test for teenagers from TruSpark which gave us some great insight.
Tips for downloading the free files
Below you will see a large sign-up box where you need to add your name and email address, and press I NEED THIS NOW!
Within minutes you will be sent the free PDF directly to your email address, so you can print it out and start using it immediately.
Sometimes emails get a little wonky, so if you can't see it, please check your spam folder where I am sure it is hiding.
Download the free career exploration worksheet
Make sure you choose the correct paper size and click on the shrink to fit button. All of our free printables for kids work better when printed on cardstock (this is the one we use and love.)
Other high school resources
Last Updated on 25 November 2023 by homeschoolof1