23 Best Halloween Books for Middle Schoolers in 2023
Finding spooky Halloween books for middle schoolers can be challenging. You don't want the books to terrify the children, but finding a nice balance is essential.
Discover a ghoulish collection of Halloween books specifically curated for middle schoolers, igniting their imagination and adding an extra thrill to their Halloween activities for kids.
Put away the regular school books this October and have the kids read one of these spooky stories. Halloween is a perfect time to get the kids reading.
There is a mix of fiction and non-fiction books included depending on their preference.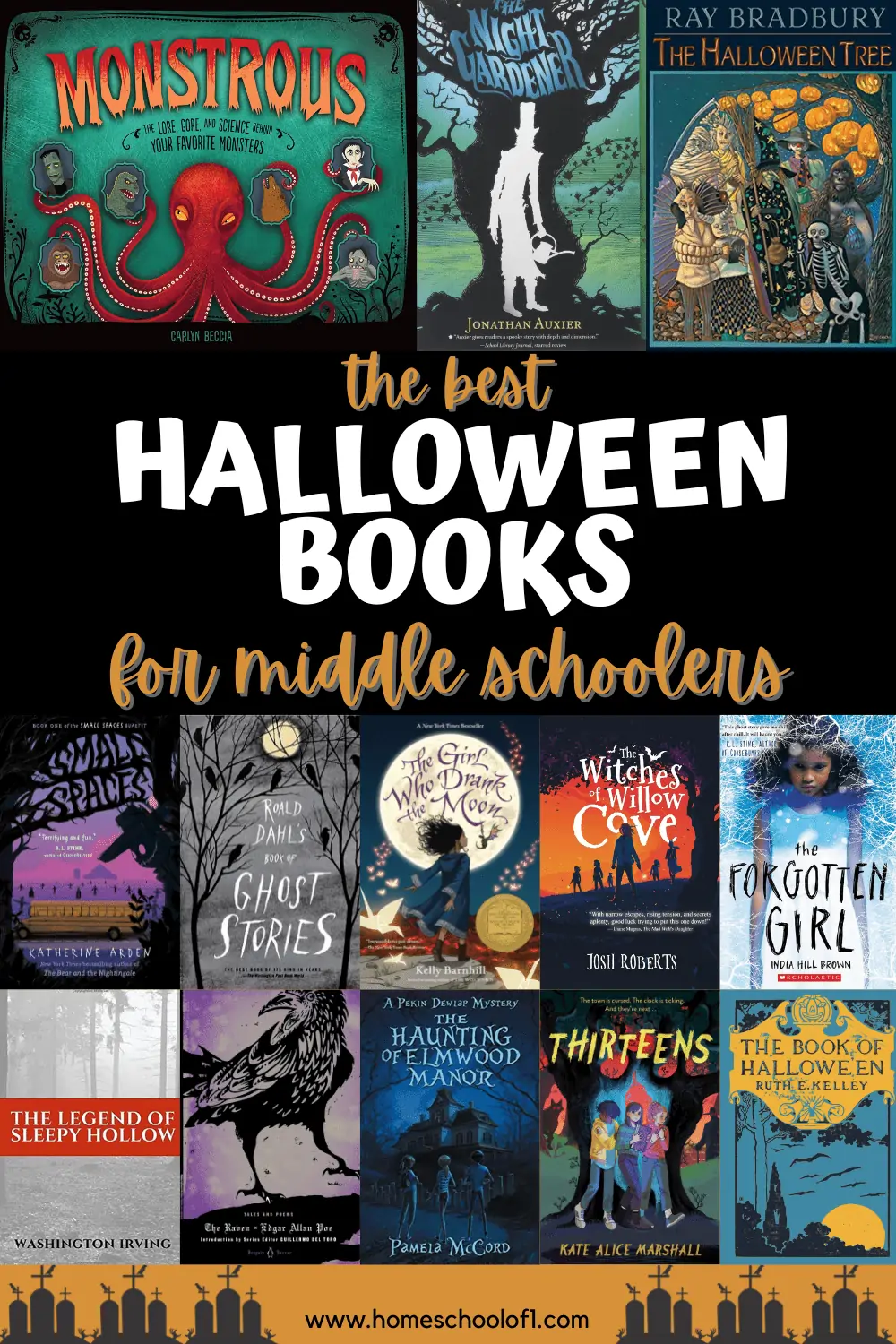 **There may be affiliate links in this post. You can read my full disclosure at the bottom of the page.**
Spooky Middle Grade Books
These spooky Halloween book lists for kids are perfect for October reading.
These spooky Halloween stories are all aimed at children aged 10 and above. I personally would not recommend any one of these to kids under this age.
All of these scary books for middle school students are aimed at older kids aged 10-14, but trust me, you will love them too!
As some of these are very scary books I have added a scare rating for each of them. These are the very best Halloween books for teenagers.
You are also going to enjoy the following:
Last Updated on 16 September 2023 by homeschoolof1