Free Halloween Scattergories Printable Game
If you are looking for fun Halloween activities this fall you are going to love our free Halloween scattergories printable.
This is such a great Halloween game the entire family will want to join in. There are 4 category boards to print, TRICK, TREAT, WITCH, and GHOST.
Halloween is such a great excuse for a party, and this holiday scattergories printable can be enjoyed by all in October.
You can find the download link at the bottom of the page.
You're also going to enjoy these spooky Halloween party games: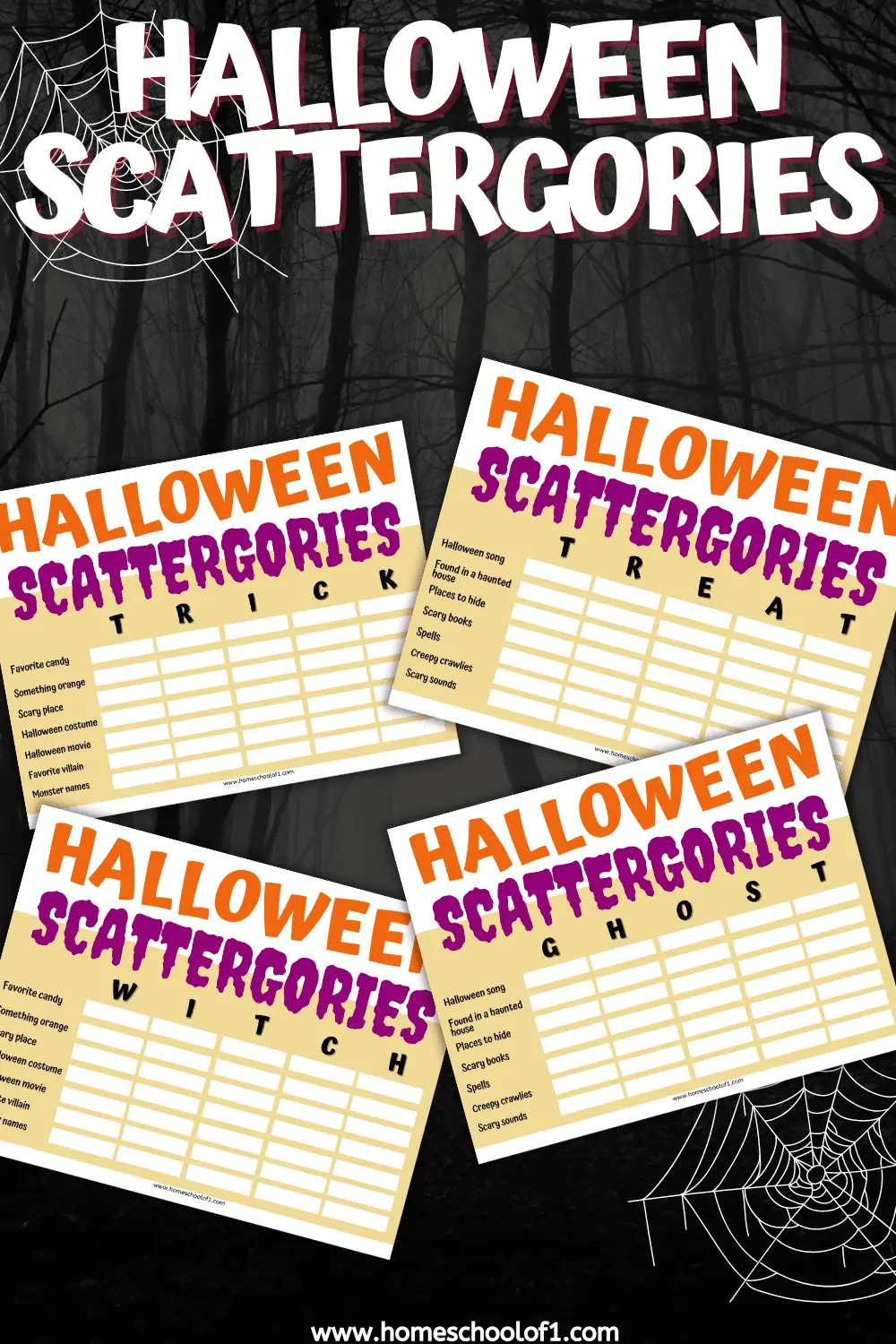 **There may be affiliate links in this post. You can read my full disclosure at the bottom of the page.**
How to Play Halloween Scattergories Game?
We don't tend to follow the rules when we play any games, so we don't set a timer for scattergories either. We just print them out and play! But if you were doing it properly you would set a 2-minute timer.
Print out the same sheet for as many people as you have got at the table. Make sure everyone has a pen and you are ready to play. These will print out on one sheet of paper for each word, so there is enough room for the kids to write on.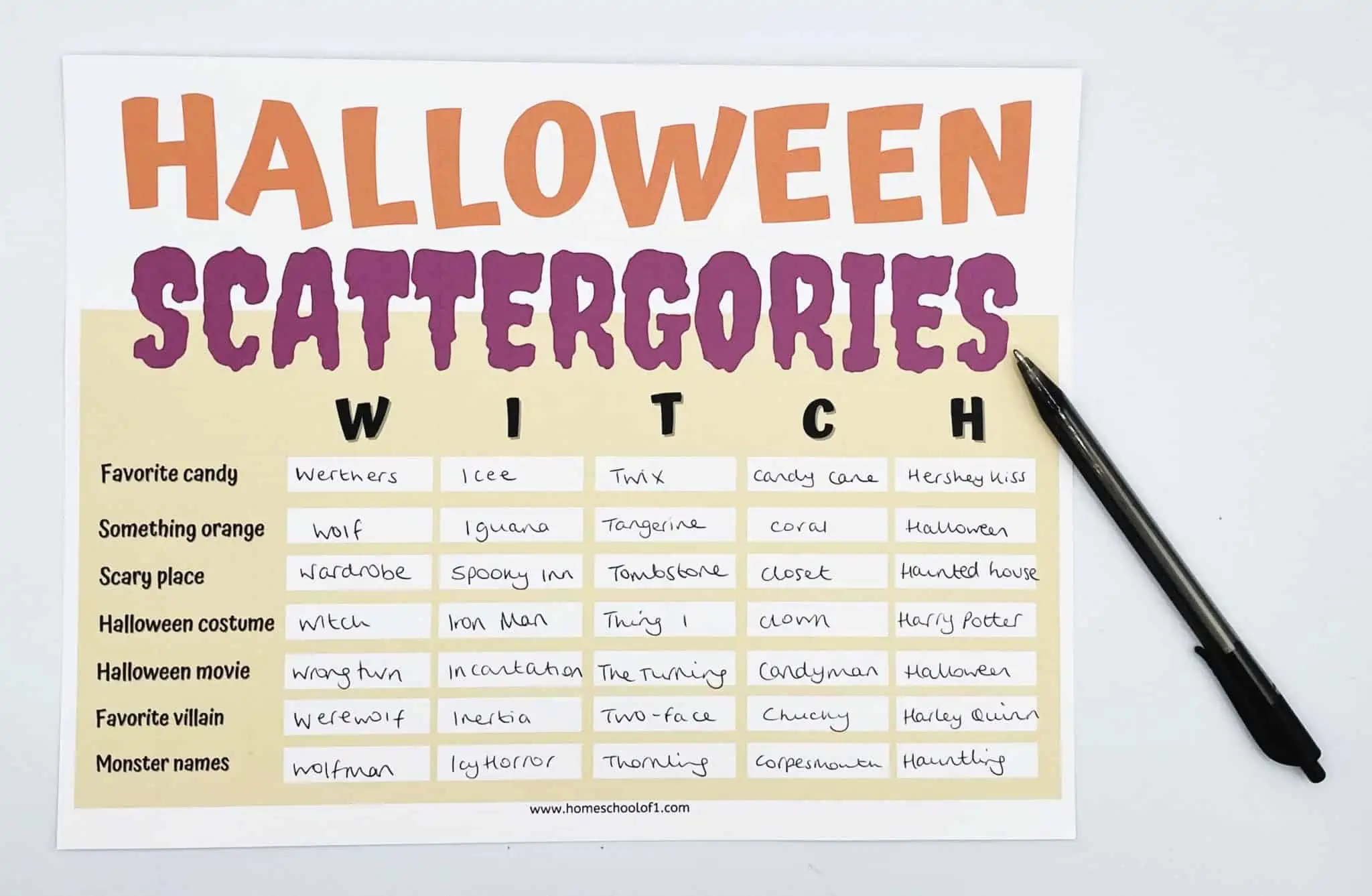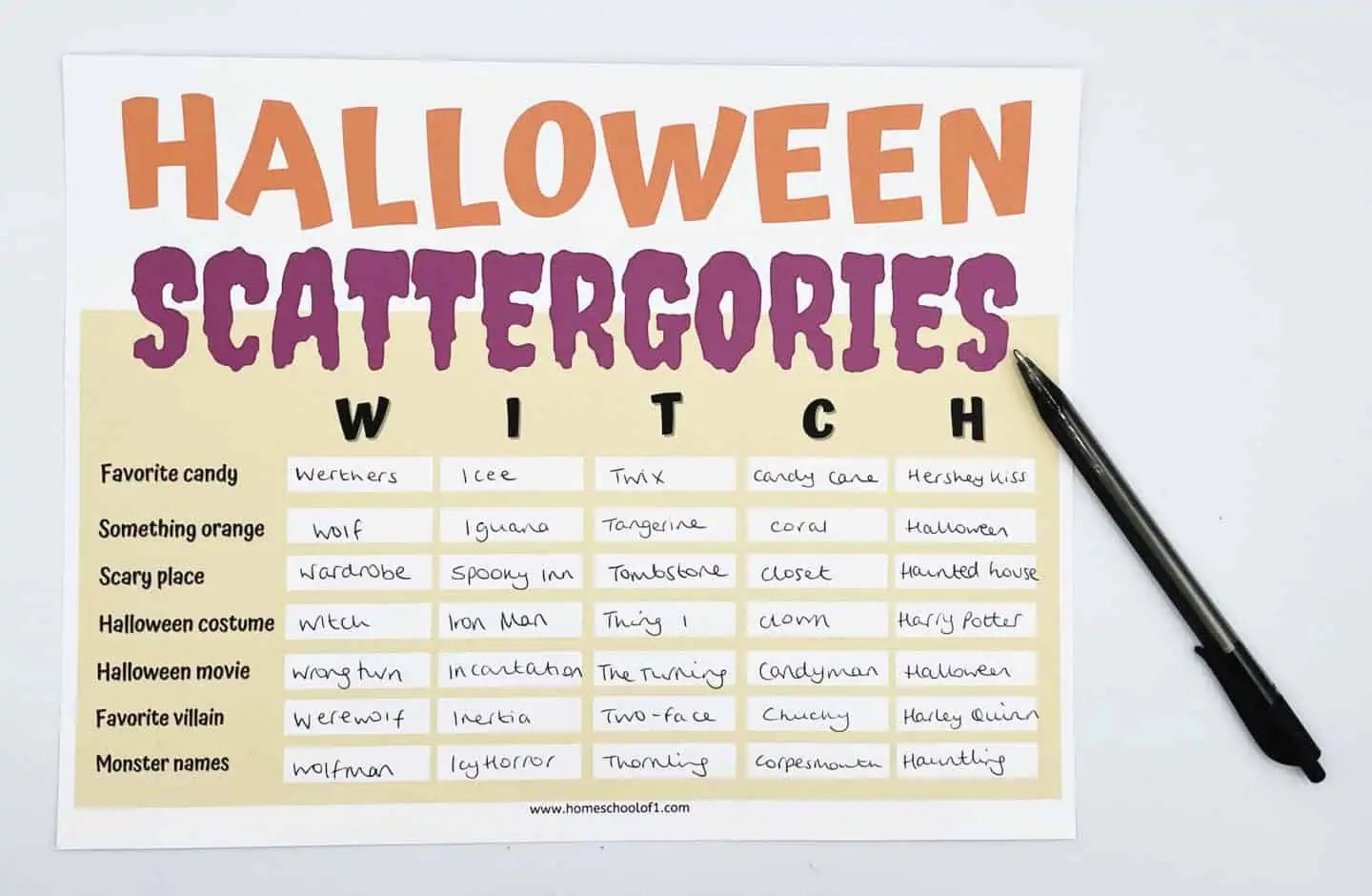 The aim of the game is to find unique Halloween words to add to the scattergories board. The reason they have to be unique is that if someone else has the word neither of you gets any points.
So for C I probably wouldn't use the word candy cane as one of my answers, and for Halloween movies using Halloween for H probably won't get you any points, as they are the most common words. If you are playing with younger children though, let them find the easy words!
This is a great way to play Scattergories if you don't have the original game (but I highly recommend getting the original as it's awesome!).
Other free scattergories printables:
Download the Free Printable Halloween Scattergories
Make sure you choose the correct paper size and click on the shrink to fit button. All of our free printables for kids work better when printed on cardstock (this is the one we use and love.)
I think you are also going to enjoy our top 19 Halloween books for middle schoolers.
Last Updated on 5 June 2023 by homeschoolof1