Best Homeschool Biology Curriculum For Elementary
Mom, I think I want to be a doctor! Hmm, well that came as a shock, as only last week he wanted to be a stockbroker! I completely blame the best anatomy book for kids we have been using. So in my search for the best homeschool biology curriculum, I came across Doctor Robins.
Doctor Robin has created an amazing homeschool biology curriculum for kids aged 8-14 (and as a supplement for high school.)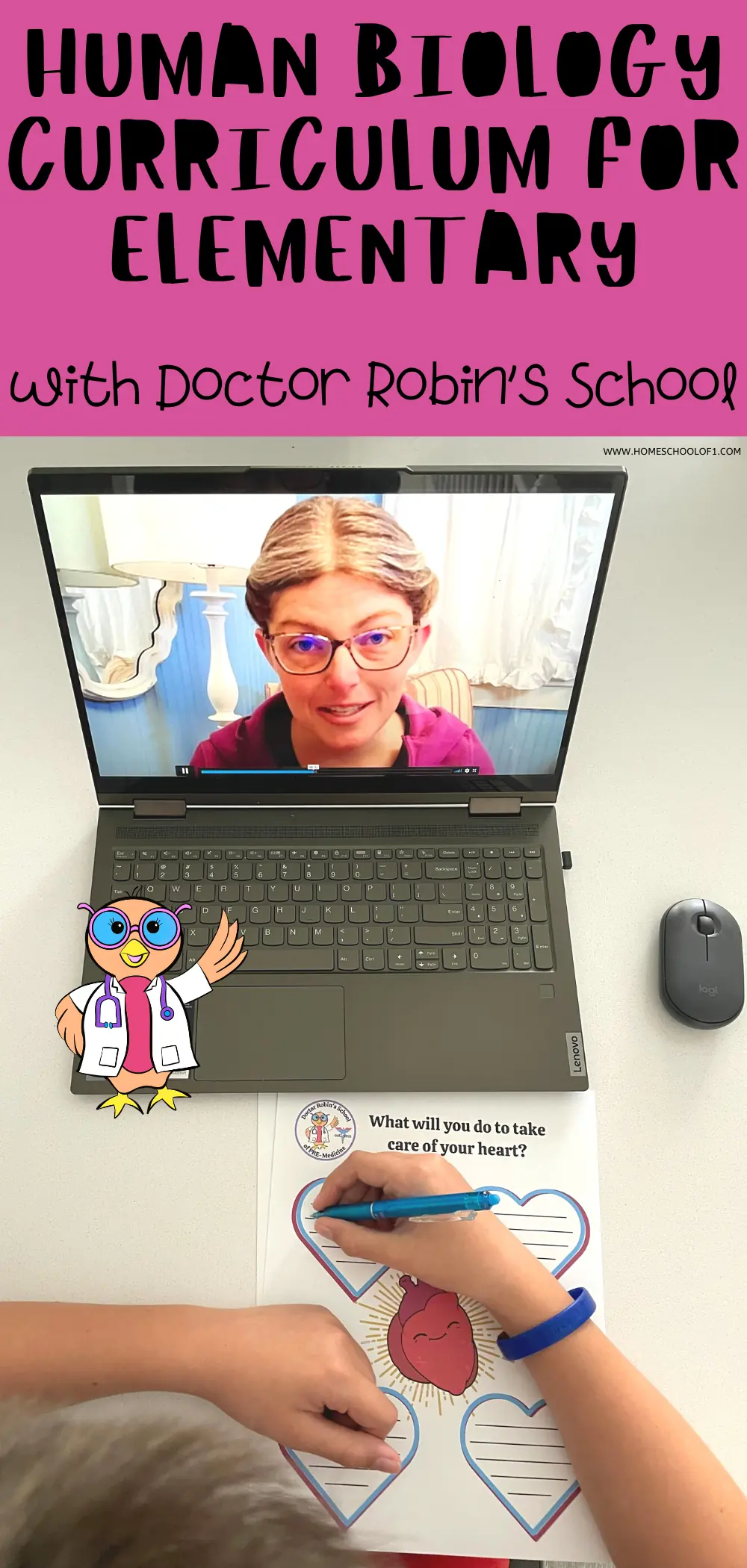 **Disclosure: I was compensated for my time to write this post. As always, all thoughts and opinions are my own. I only share resources that I would use with my own family and those that I believe other homeschool families will enjoy. There may be affiliate links in this post.**
Biology Homeschool Curriculum For Younger Students
Taking the homeschool biology course with Dr. Robin's School is actually different from other curriculums we have used. When I looked more into the course, I found out it was written by a homeschool mom. This absolutely explains why it looks different!
The reason this is so different from other best homeschool science curriculum resources is that there is no required order in which to do the lessons.
For example, one day your child may wake up and start talking about their heart. Ok, fantastic, Dr. Robin has lessons on the heart.
We all know as homeschool moms that we have to be flexible with learning, and for us certainly in science. One day we might have lost our taste (don't worry I am not going there!) so let's look into lessons we can find on that subject.
There are currently 16 topics in the classroom in the following areas:
Drawing, coloring, modeling
Dissections, activities & experiments
Microbiology, bugs
Eight senses
Cardiology, heart
Pulmonology, lungs
Muscles & bones
Endocrinology, hormones
Head and neck
Dermatology, skin
Neurology, nerves, and brain
Genetics & DNA
Medical instruments
GI system, and kidneys
Blood and the lymphatic system (learn more with our free lymphatic system labeling worksheet)
Nutrition
You will enjoy our free printable human body systems worksheets
Human Biology Self-Paced Classes For Pre-Medicine
Within each of the 16 topics listed above, there are roughly 10 individual videos each with either a worksheet or a coloring page. If your child thinks they want to be a doctor I highly recommend Dr. Robins.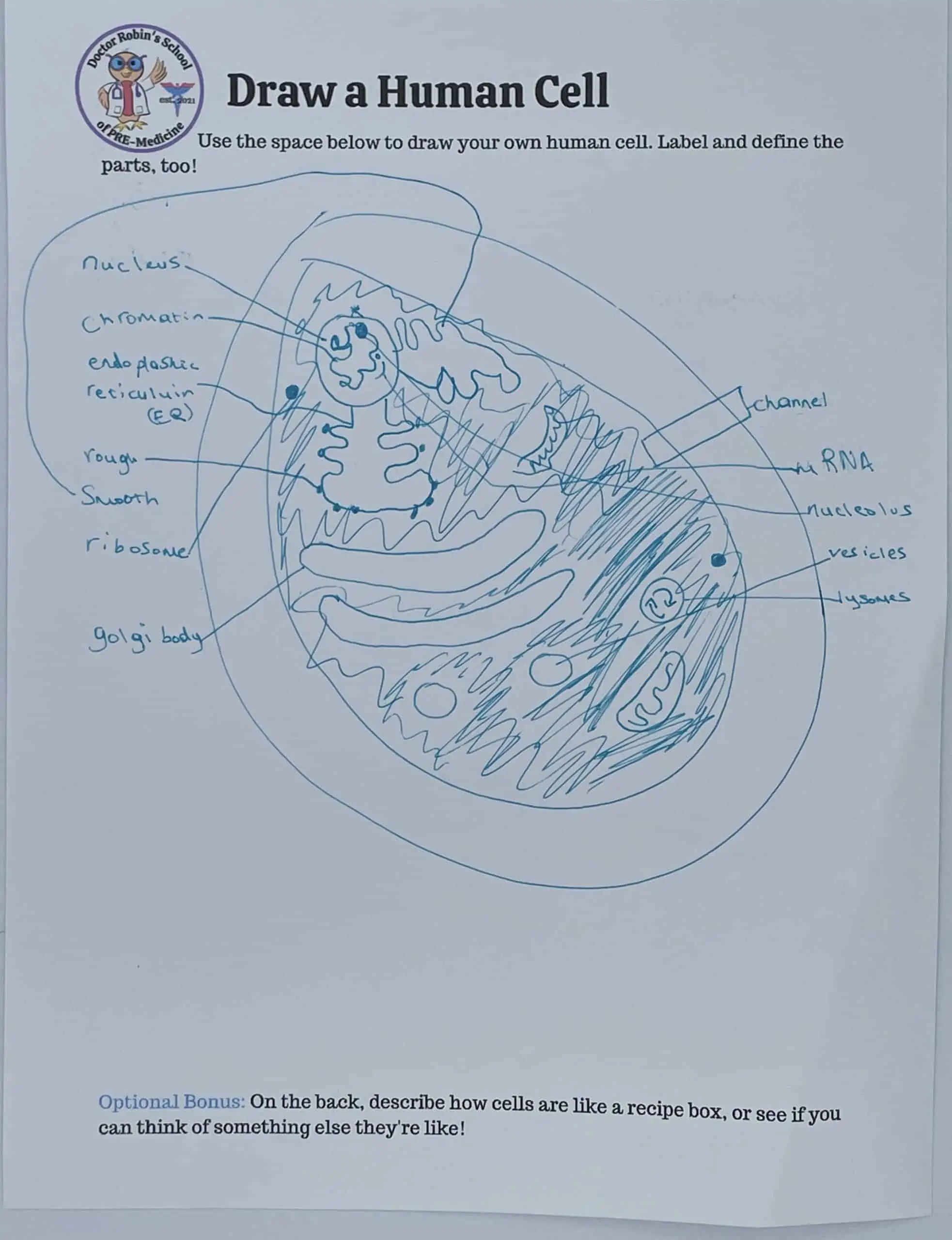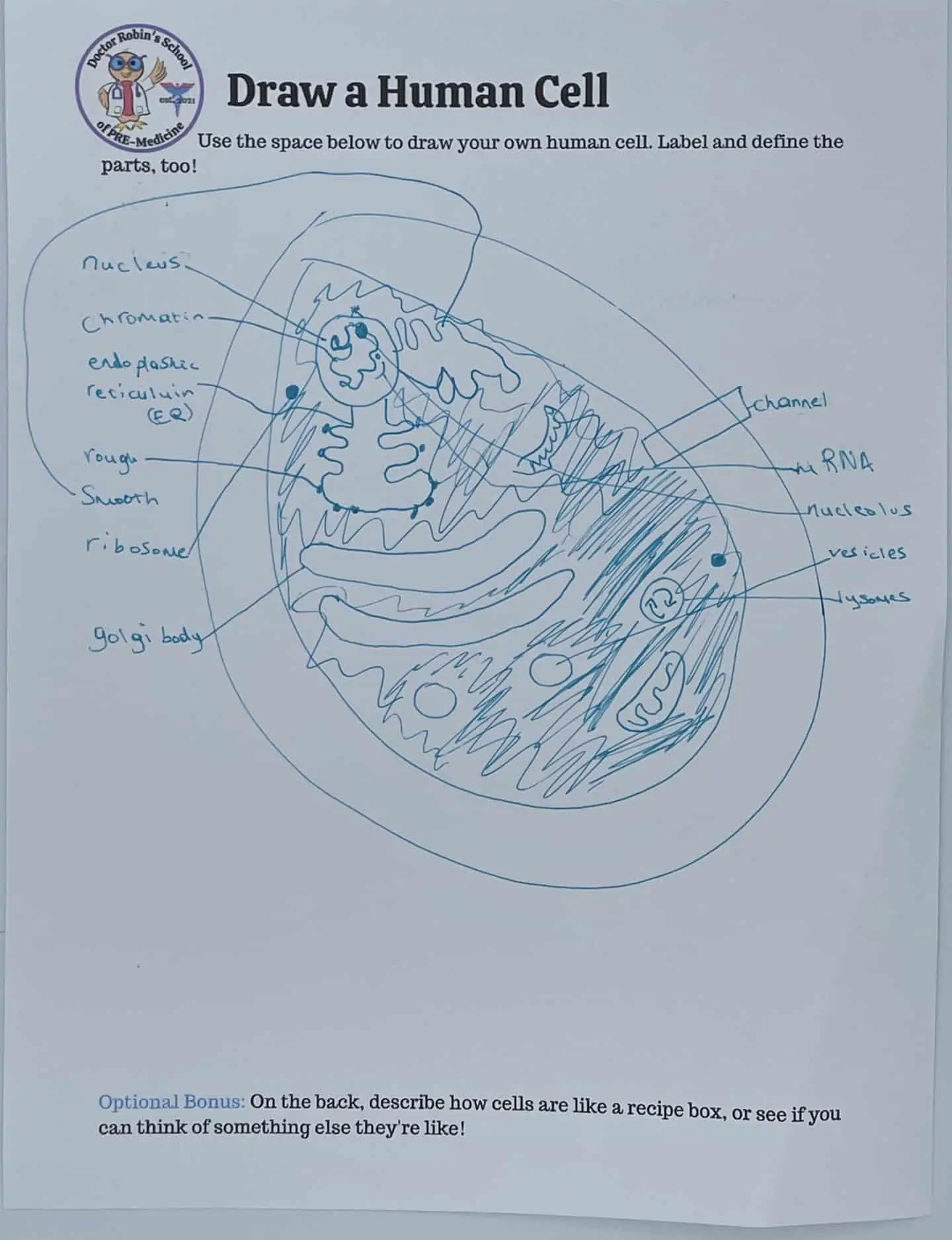 Above is a drawing of a cell! When watching the video Dr. Robin talks you through the human cell, and you follow along and draw the cell.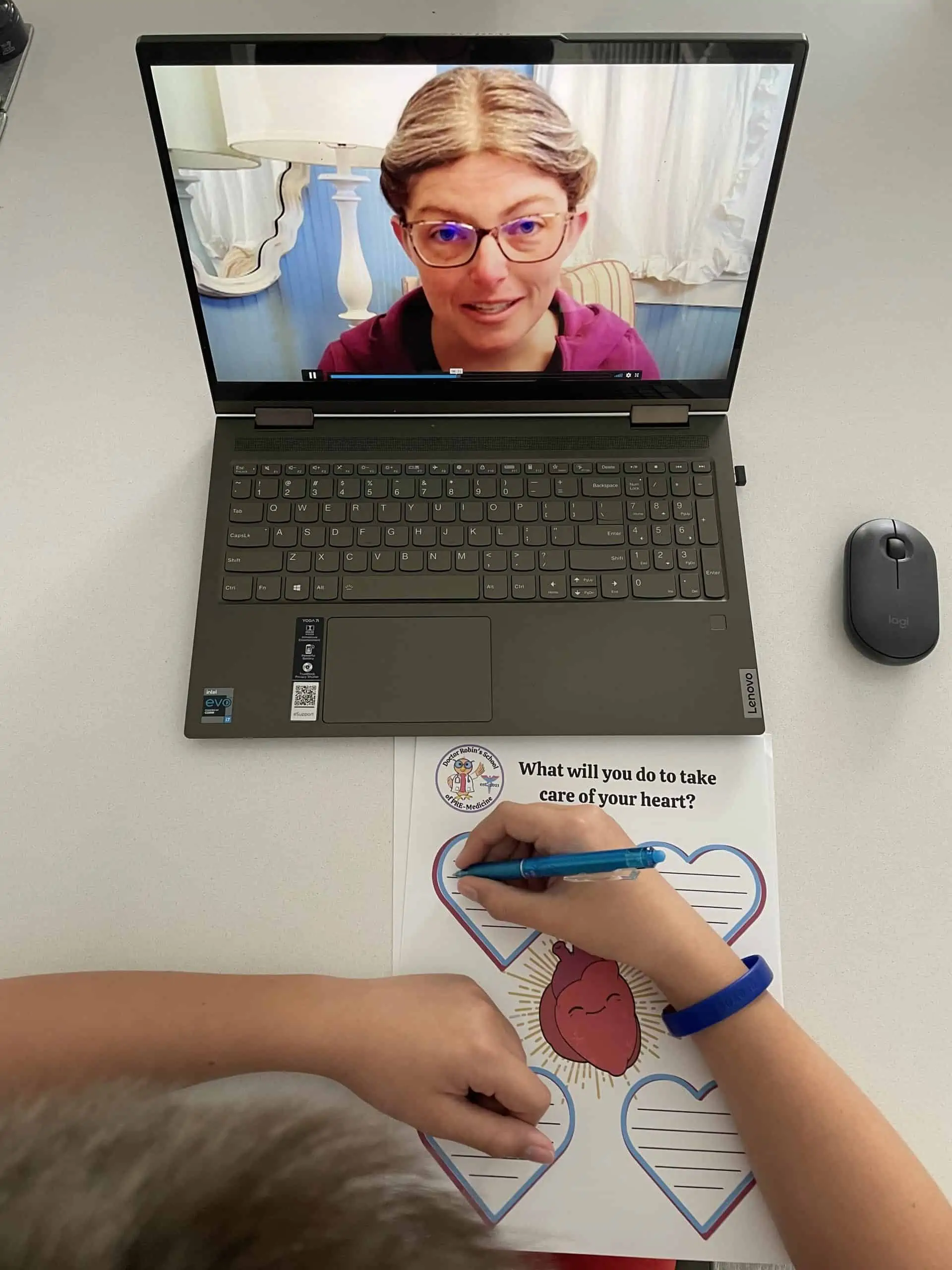 Dr. Robin has such a calming voice I could listen to her for hours! Freddie generally does his work next to me while I am working so we both looked forward to playing the videos!
I also really liked the worksheets. The videos are great, but the worksheets, definitely make this a fantastic human biology curriculum. With every video, there is a worksheet attached, whether it be a coloring page, questions, or labeling.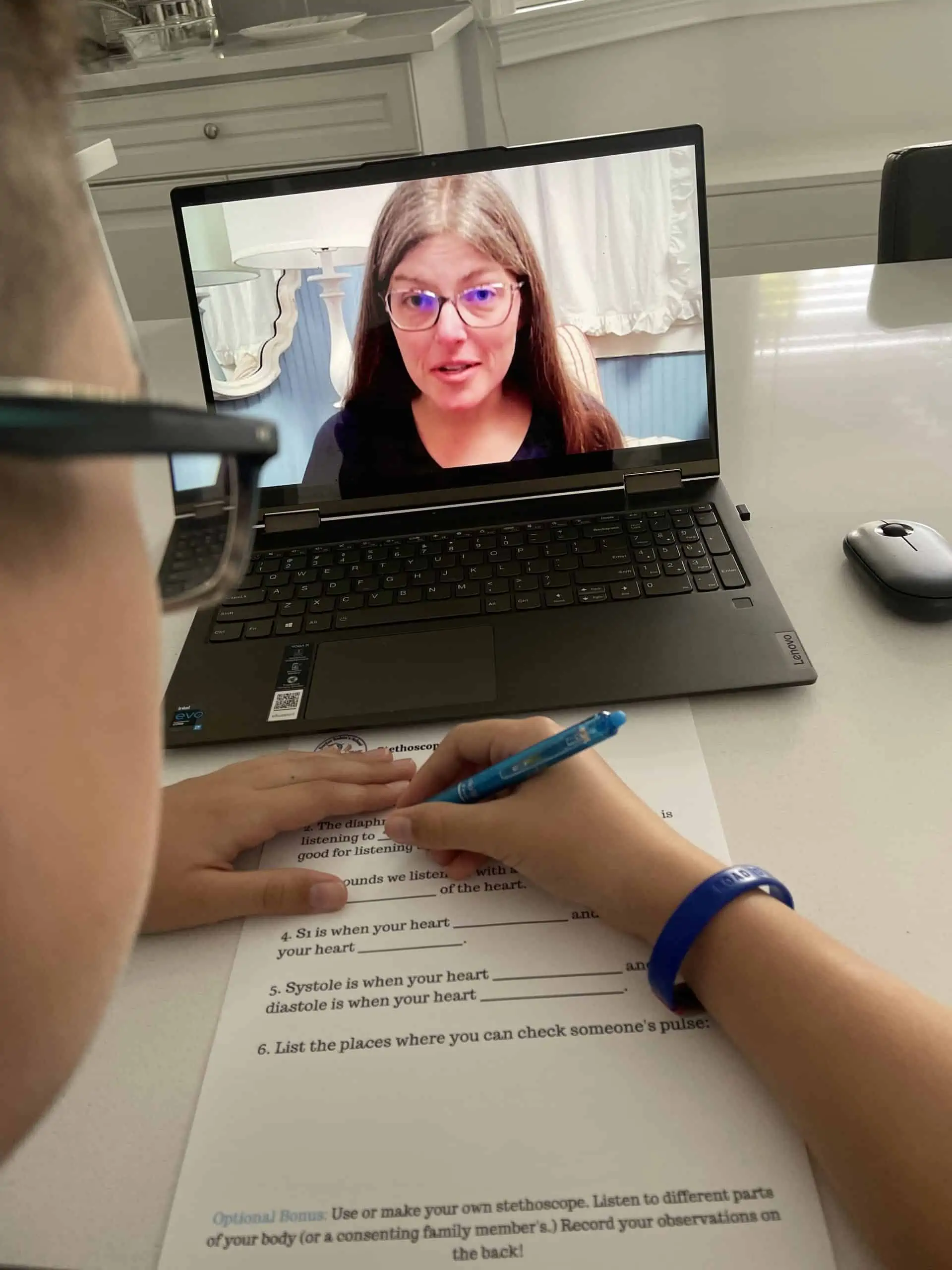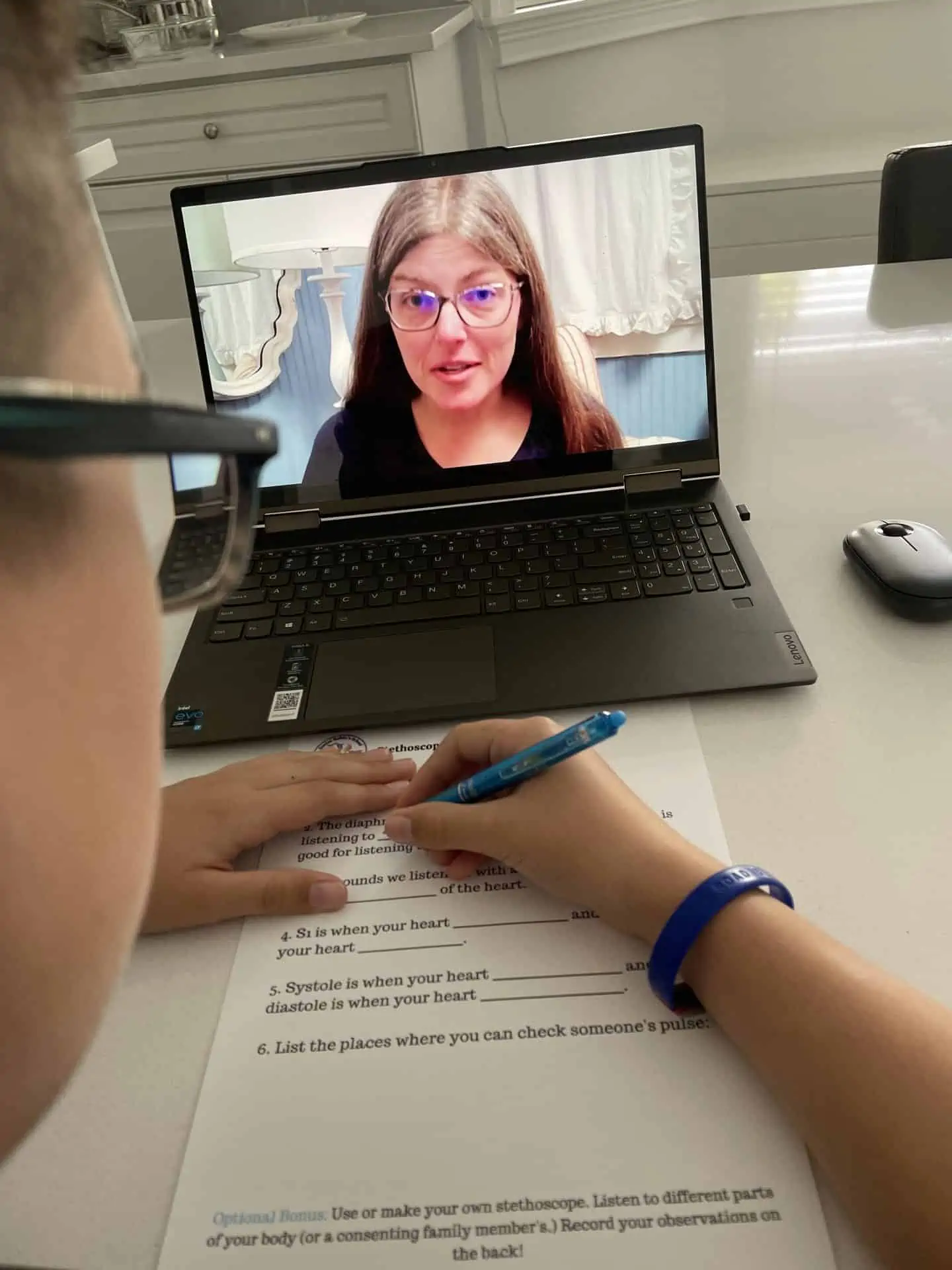 For your chance to get this awesome human biology curriculum for free, carry on reading as Dr. Robin's School of Pre-Medicine is giving 2 lucky winners the chance to get this free.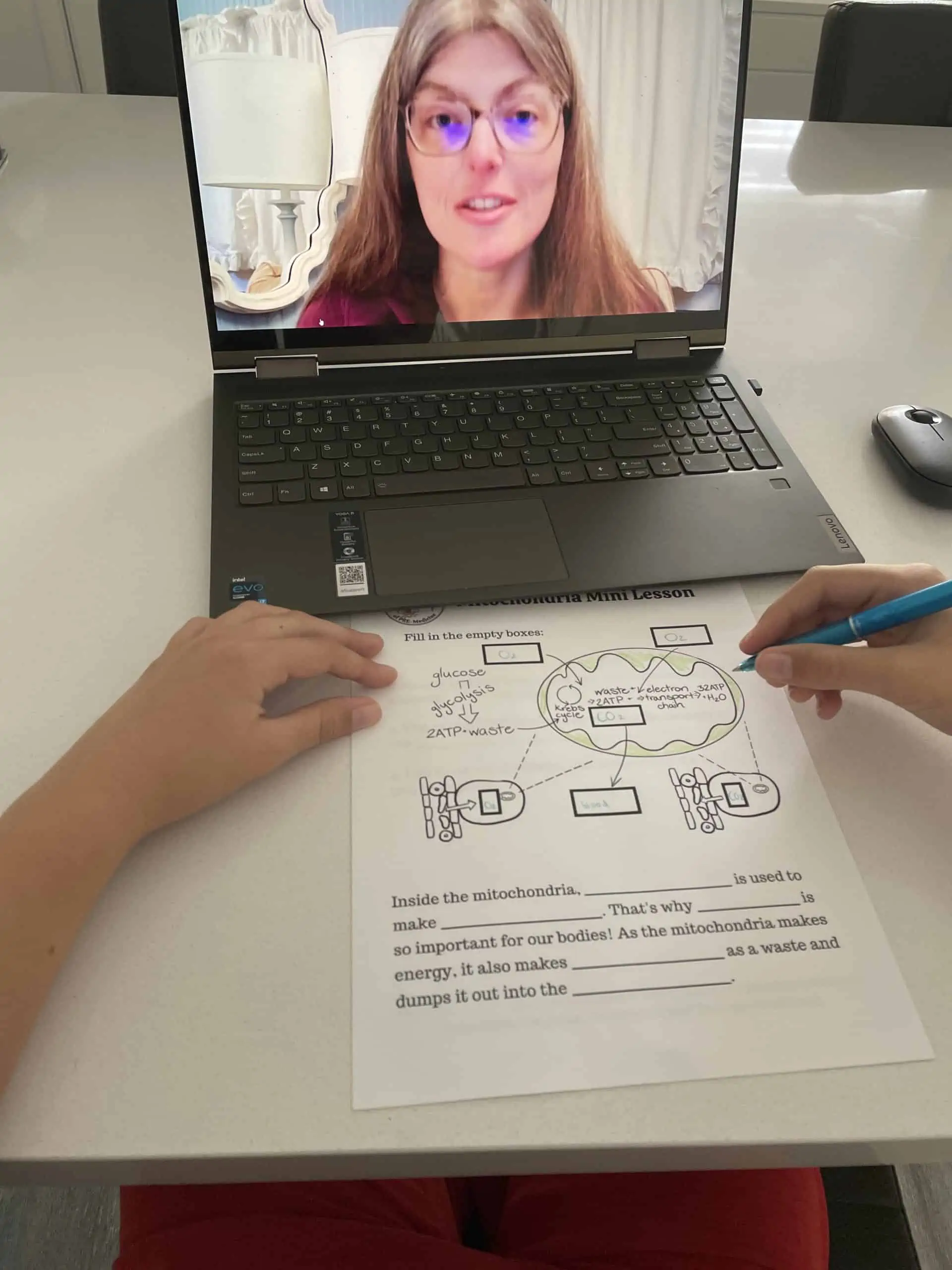 You will enjoy our free body systems word search printable.
Dr. Robin's School of Pre-Medicine Review
We both absolutely love Dr. Robin's human biology curriculum, and we are sure you will too. Here are a few reasons we love it:
Engaging and fun worksheets with every video,
Dr. Robin Dickinson MD is a board-certified family physician and a homeschooling mom,
New lessons are added regularly (typically one a week with fewer during traditional school holidays),
Self paced, this is definitely our preference,
The lessons can be done independently, I recommend listening in though as I guarantee you will also learn something!!
Pay as you go,
If we are not ready to consistently focus on our human biology curriculum, no problem, I can just pay for a month at a time.
If you are wanting to get supplies Dr. Robin has you covered (these are not required, but definitely help.)
The price is really reasonable as well, especially as you are being taught by a doctor!
Monthly subscription $9.95
Yearly subscription $72.95 ($84.95 non rolling subscription)
6 Month subscription $7.95 per/month
3 Month subscription $8.95 per/month
If you are looking for even more homeschool curriculum reviews check out all of the others we have reviewed over the years.
Last Updated on 10 November 2023 by homeschoolof1