Live Online Homeschool For High School with CourseMojo
As we are just starting 7th grade homeschool curriculum we have already started with high school credits. However, finding live online homeschool for high school classes has been harder than I expected.
If you are looking for younger grades check out our favorite live online homeschool classes for kids aged 3-14.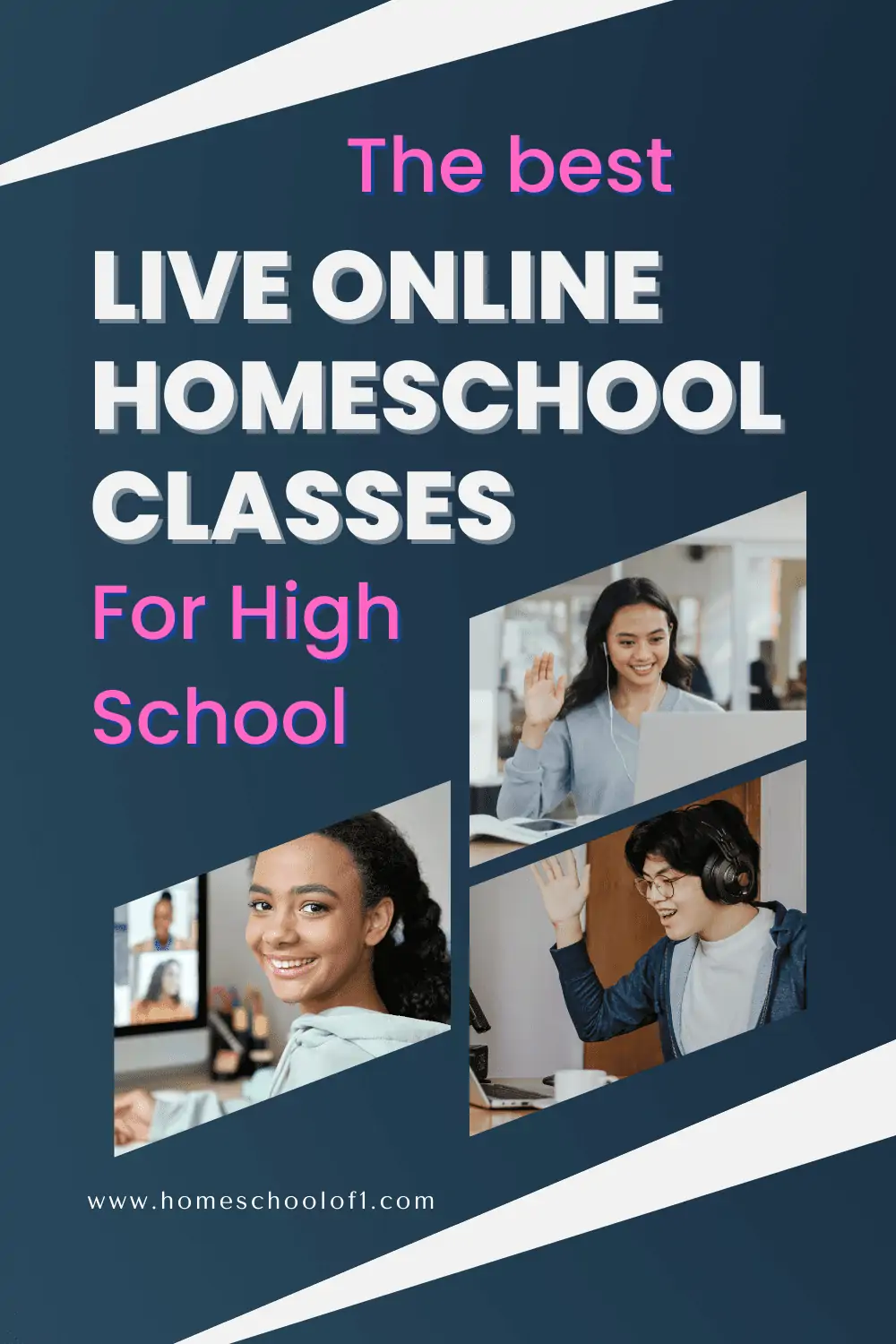 **Disclosure: I was compensated for my time to write this post. As always, all thoughts and opinions are my own. I only share resources that I would use with my own family and those that I believe other homeschool families will enjoy. There may be affiliate links in this post.**
High School Homeschool Online
We were spoilt with fun online classes with Outschool (check out our Outschool review) in elementary grades. But I needed to find live online homeschool classes for high school, that were not just for socialization, but more to help with high school credits.
Finding the right live online homeschool classes is extremely important, especially for high school.
If your child is college-bound you want to make sure that the high school classes your child are taking are suitable.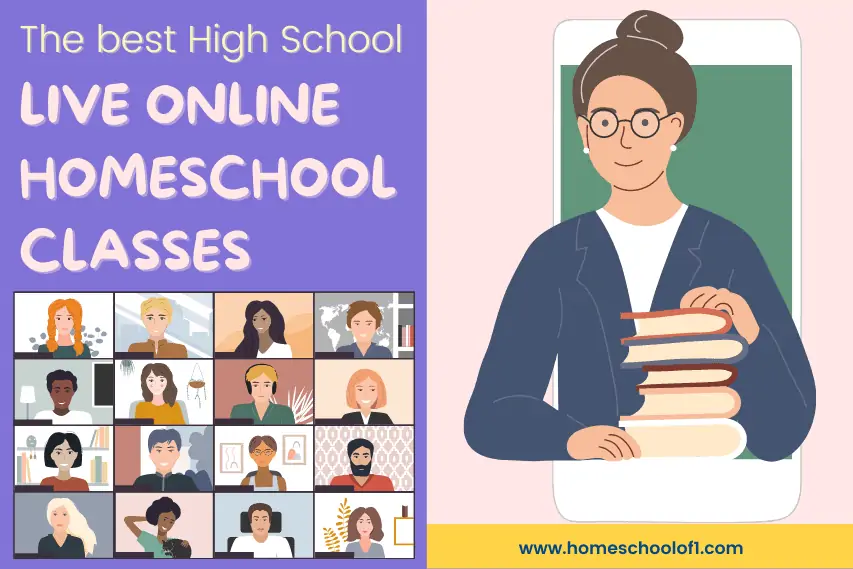 Things to look for in live online homeschool classes:
Is the curriculum of a high standard?
Have the teachers been vetted?
Is it going to be a positive learning experience?
Are the students encouraged to take part in the lessons?
Before the kids take their first online class though there are a few things you need to prepare.
How to prepare for live online homeschool classes:
Make sure your student has somewhere quiet to work. (Don't sit them next to a very loud washing machine, yes I am talking from experience!)
Invest in some good earphones.
Make sure they have a drink, so that isn't their excuse for not sitting still!
Make sure the camera works prior to starting the lesson.
If they are working in their bedroom at a desk, make sure their bed has been made! (yes again I am talking from experience!)
CourseMojo
Finding accredited live online homeschool classes is super important to us, especially for high school.
I found teaching elementary grades fairly easy, however, not so much middle school and certainly not high school!
It's been a long time since I went to school, and programming and game design were really not a thing. I wrote my thesis on whether online banking would exist! Yes, I am that old!
So finding high-quality classes in advanced-level STEM and STEM electives is very important, as there is no way I could teach that!
I came across Coursemojo. They source, vet, curate, and distribute high-quality high school level courses from great institutions and educators with extensive experience leading effective safe, and engaging virtual classrooms.
Coursemojo is the answer we have been looking for.
As Coursemojo is a live online class the teacher gets to know this student. At no extra cost, they will write a letter of recommendation to the college. This is a great advantage for us as homeschoolers, as most of his other courses are not taken live, or I am the teacher.
The courses offered for Fall 2022 Core STEM classes:
Algebra 1
Algebra 2
Geometry
Physics
AP STEM Classes:
AP Calculus AB
AP Computer Science A
AP Computer Science Principles
AP Physics 1
STEM Electives:
Animation
Python Programming
Game Design
Check out all of the Coursemojo courses today.
Find out what our best homeschool curriculum for high school resources are for each subject.
If you are looking for even more homeschool curriculum reviews check out all of the others we have reviewed over the years.
You will also enjoy a review of our favorite geometry homeschool curriculum and our favorite homeschool algebra curriculum.
Last Updated on 22 August 2023 by homeschoolof1