Best Thanksgiving Read Alouds Both You And The Kids Will Love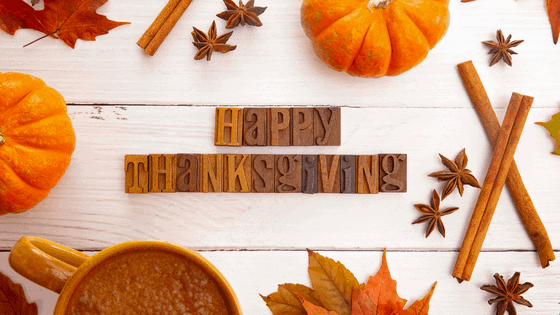 We don't normally do read alouds in our homeschool, mainly because Freddie has always enjoyed reading. However, I have recently discovered that we should be reading to our children until AT LEAST the age of 13! Oops! Hey, I never said I was perfect! As we are fairly new to America, I thought finding the best Thanksgiving read alouds would be a fantastic place to start.
A child's reading age, in general, catches up with their listening age around the age of 13.
That way we can both learn all about Thanksgiving together.
Although Freddie is 11 I wanted to get some Thanksgiving books that are also aimed at younger children (as we are learning something new, and generally they are prettier to look at!).
If you are wanting to have even more Thanksgiving fun check out over 18 homeschool activities for kids aged 5-14.
**Disclosure there may be affiliate links included in this post.**
Thanksgiving Read Alouds For All Ages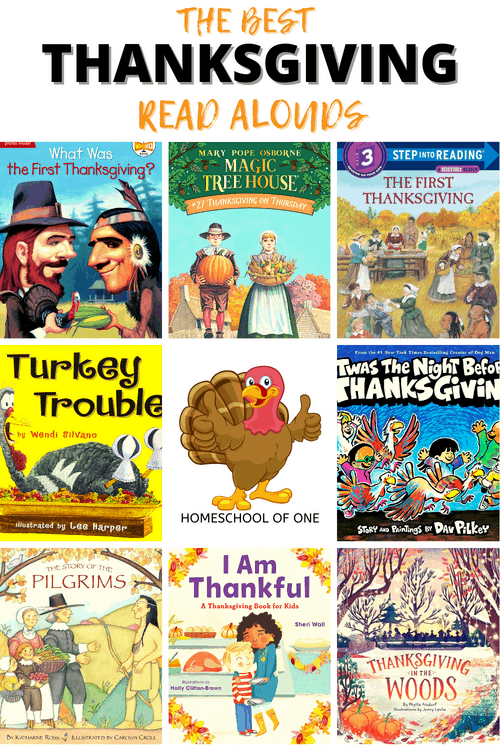 Thanksgiving Picture Books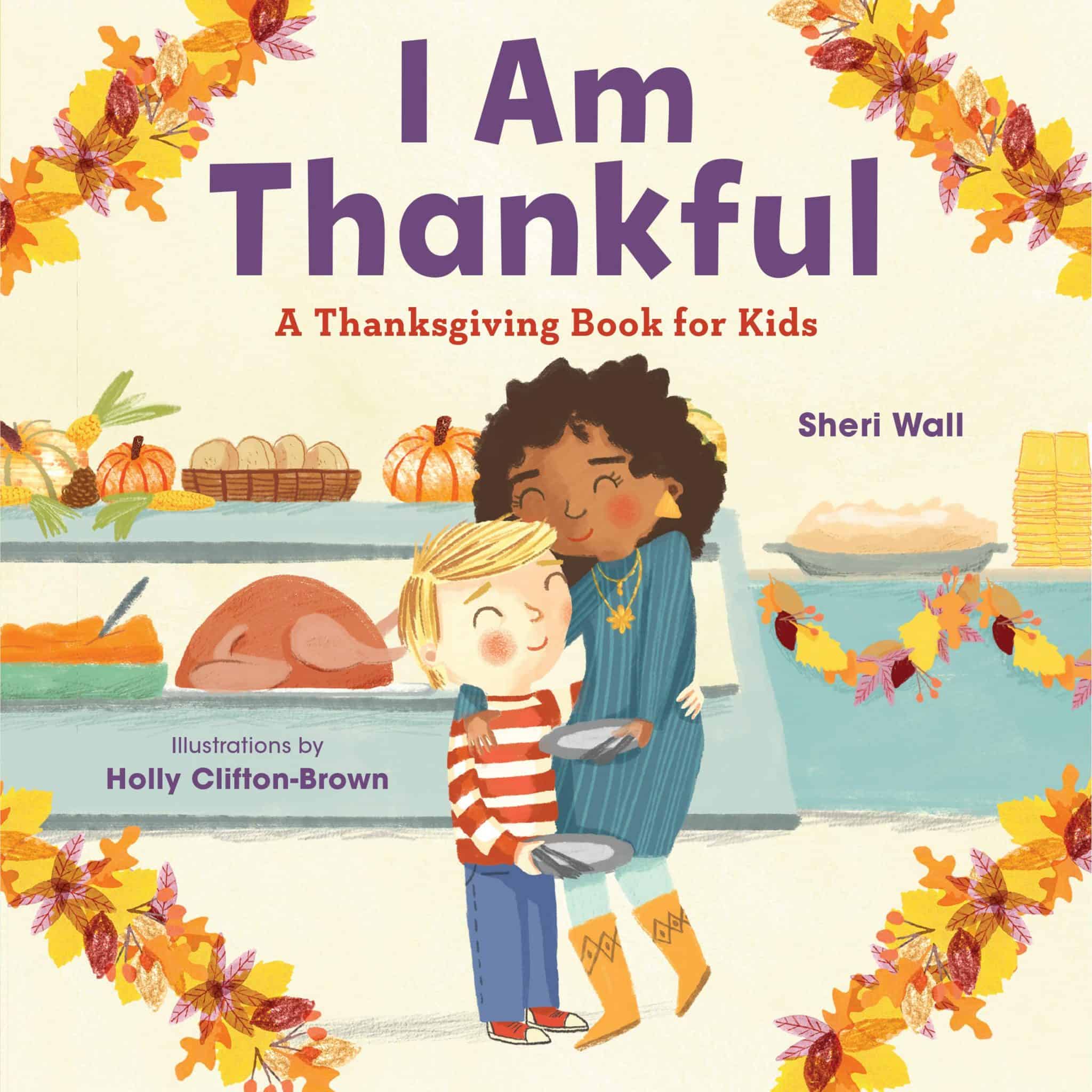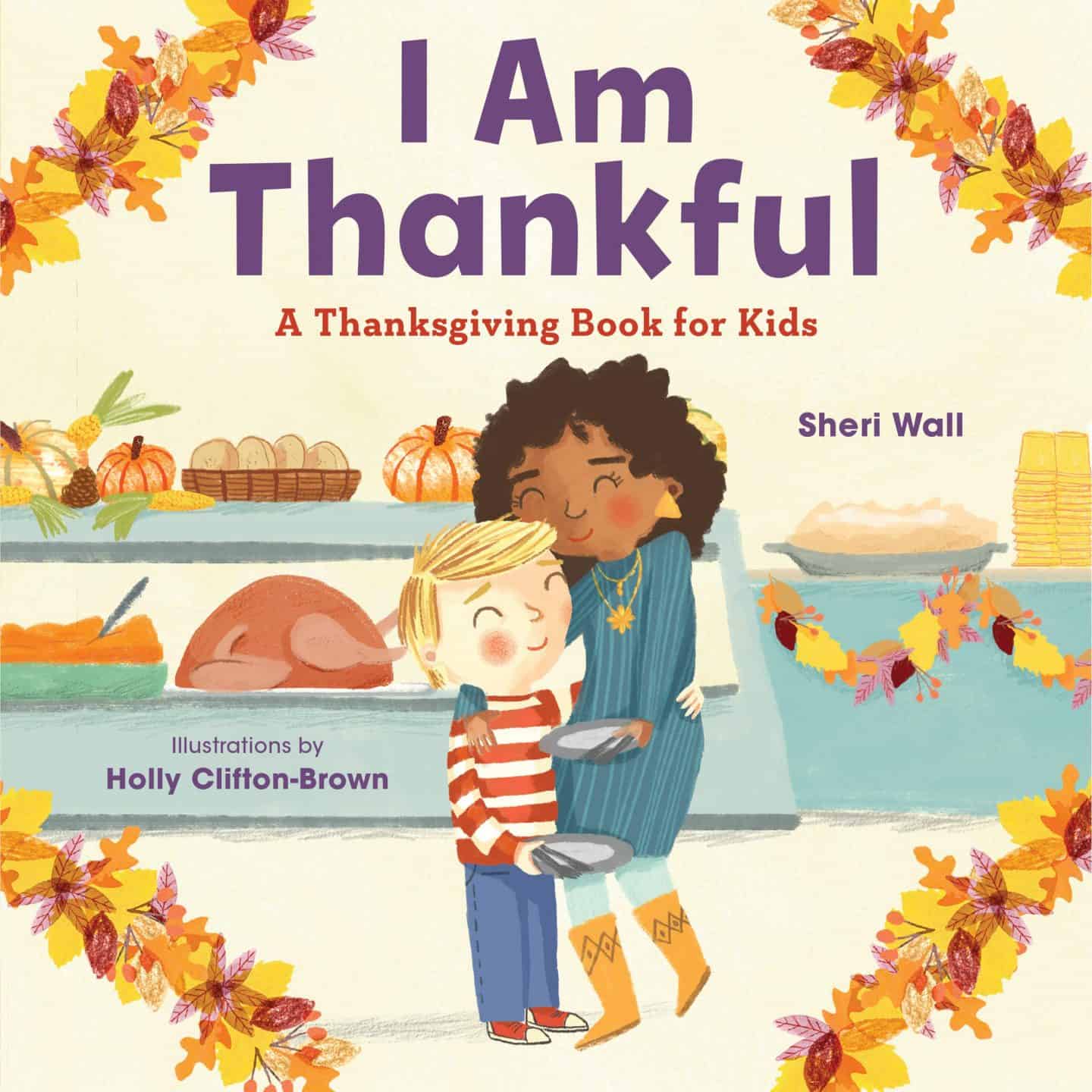 I Am Thankful
Is an adorable, rhyming storybook that follows three different families as they celebrate the holiday with their own traditions, acts of kindness, and ways of giving back.
Kids will learn how to be thankful for the people and world around them as they delight in the sweet illustrations that show diverse families and exciting Thanksgiving adventures. This heartfelt, poetic story will show young ones the meaning of giving and sharing.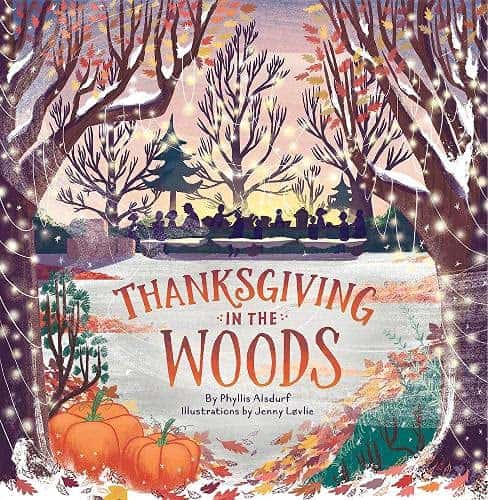 Thanksgiving in the Woods
Every year a family and their friends gather in the woods to celebrate Thanksgiving among the trees.
Everyone brings something to share and the day becomes a long celebration of family, faith, and friendship.
Told in a gentle, lyrical style, this picture book includes warm illustrations of people gathered around bonfires and long tables adorned with candles and food, singing songs, and sharing laughter.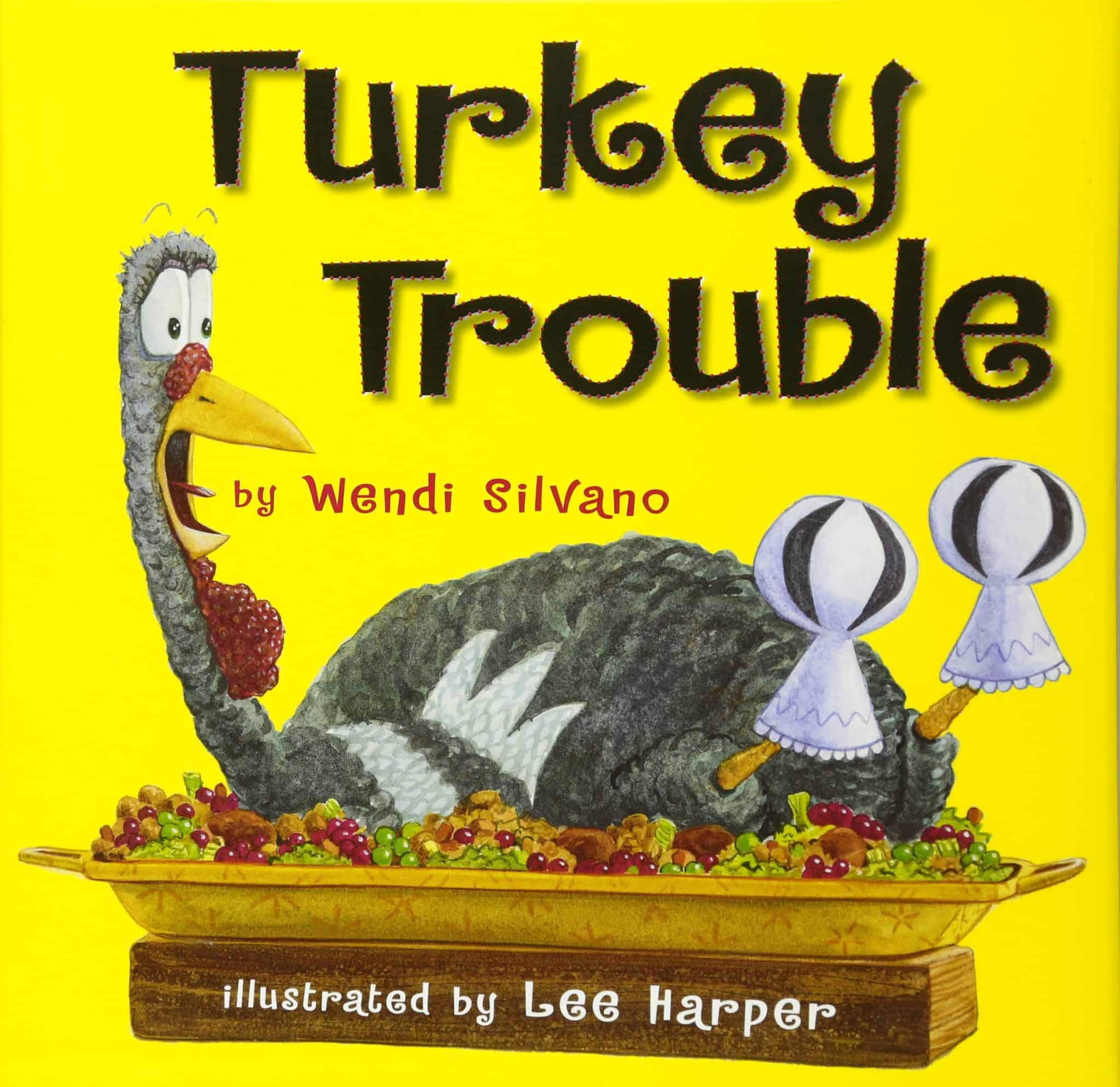 Turkey Trouble
Turkey is in trouble. Bad trouble. The kind of trouble where it's almost Thanksgiving . . . and you're the main course.
But Turkey has an idea–what if he doesn't look like a turkey? What if he looks like another animal instead?
After many hilarious attempts, Turkey comes up with the perfect disguise to make this Thanksgiving the best ever!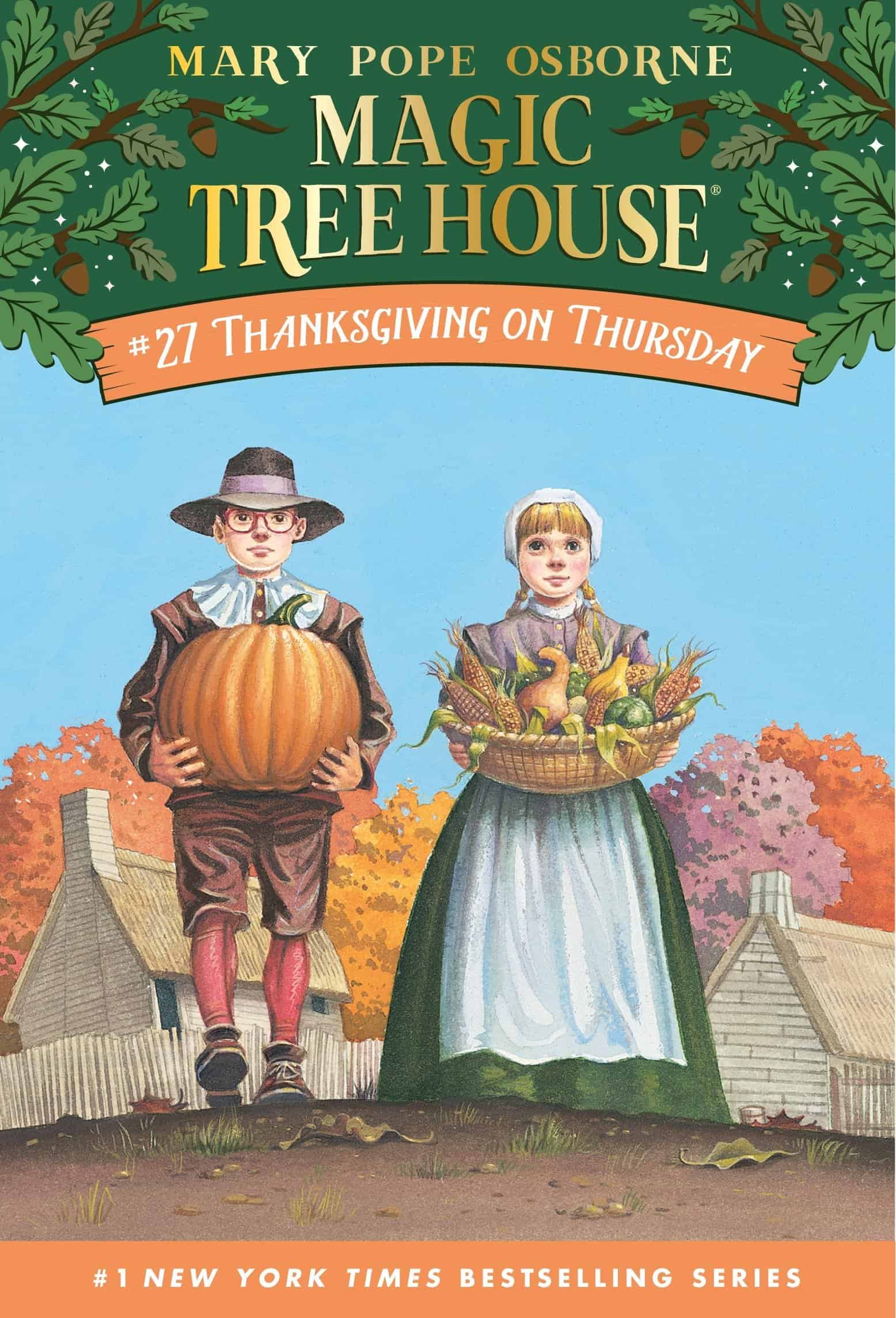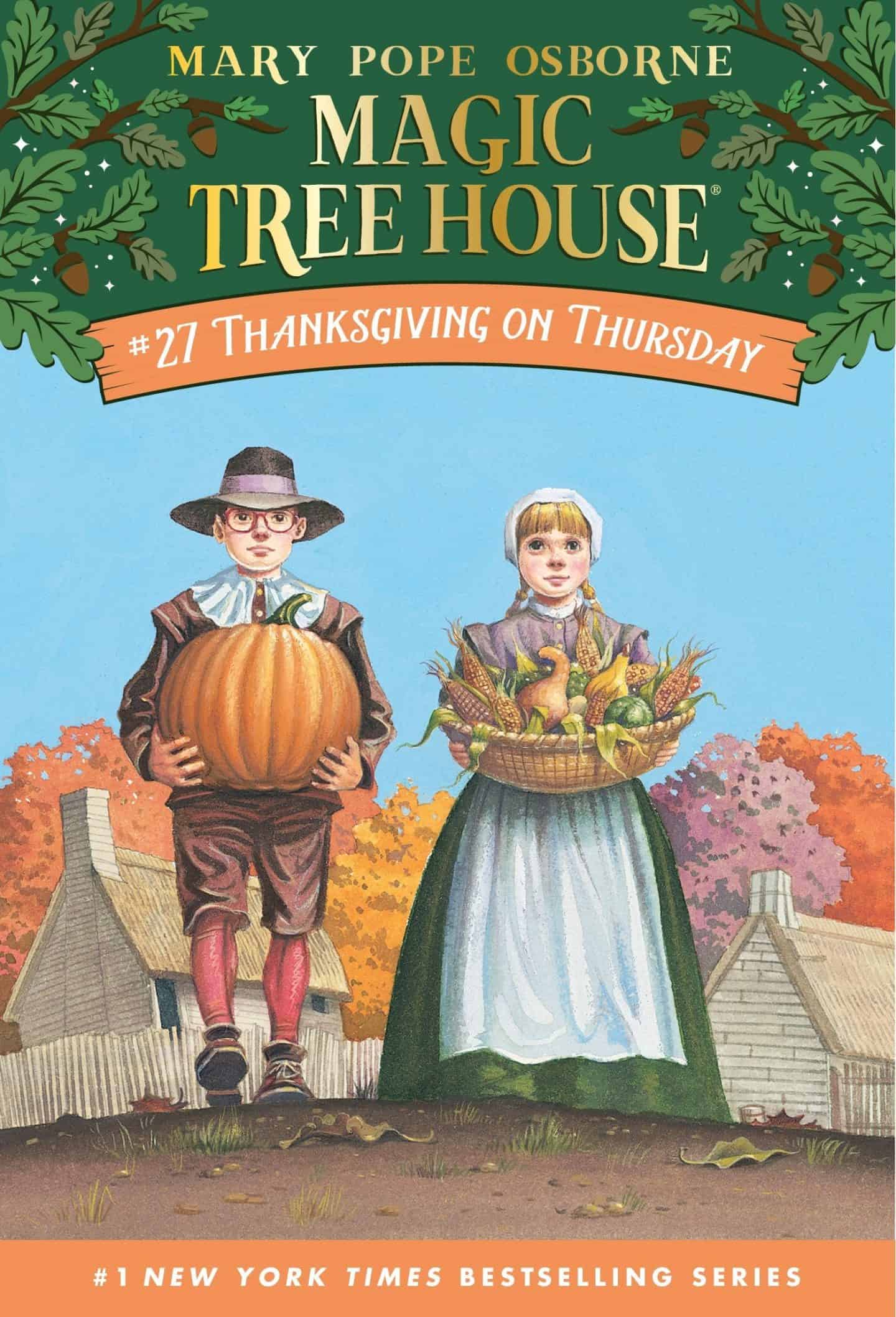 Magic Tree House Thanksgiving on Thursday
It's a time for giving thanks when the Magic Tree House whisks Jack and Annie back to 1621 on the first Thanksgiving Day.
The Pilgrims ask them to help get things ready. But whether it's cooking or clamming, Jack and Annie don't know how to do anything the Pilgrim way. Will they ruin the holiday forever? Or will the feast go on?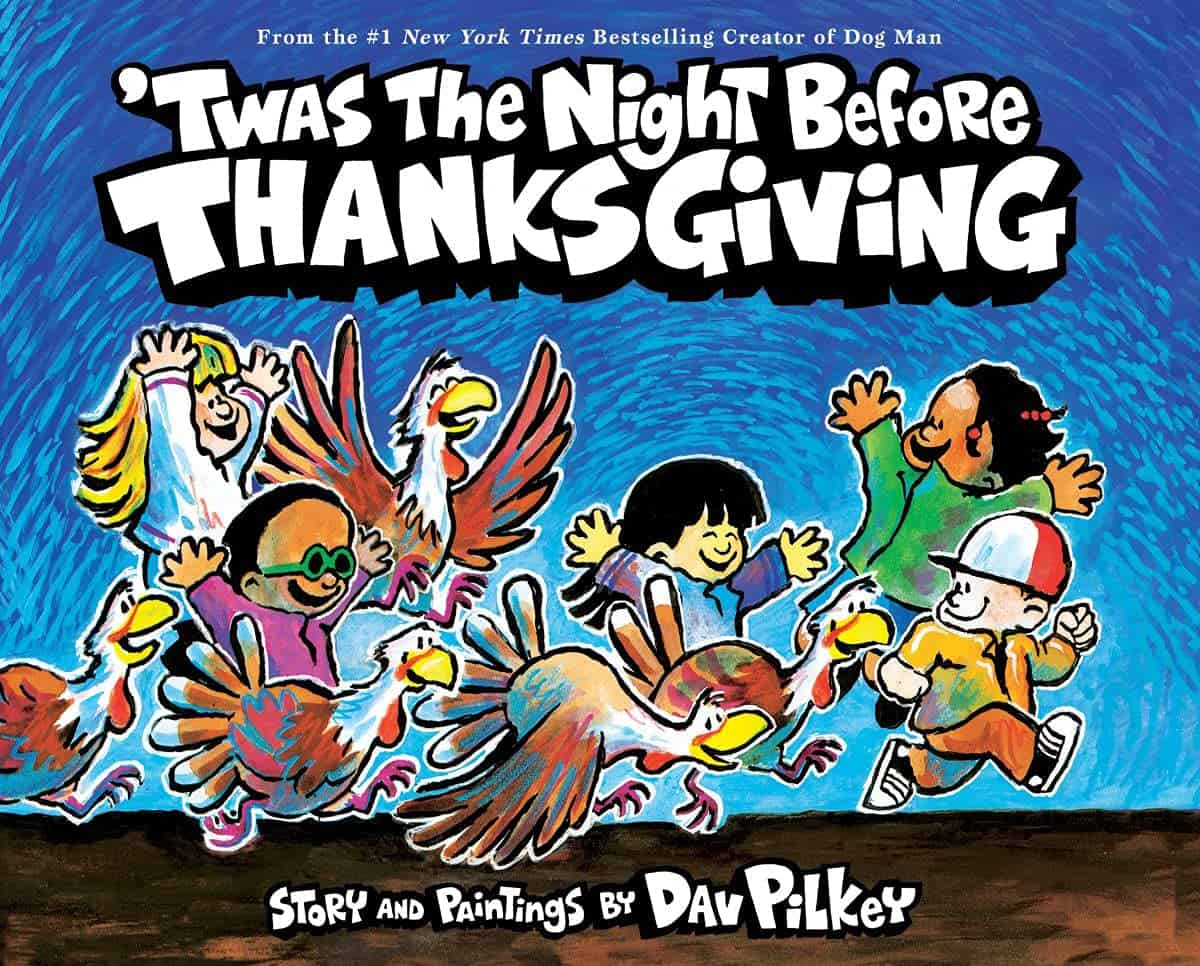 'Twas The Night Before Thanksgiving
From the author of Dog Man and Captain Underpants. this hysterical Thanksgiving read aloud book is perfect for all ages!
On the day before Thanksgiving, a group of children visits a turkey farm. As the trip comes to an end, the children leave the farm with full hearts reminding people and poultry alike that there is much to be thankful for.
Non Fiction Thanksgiving Books for Kids Great for Thanksgiving Read Alouds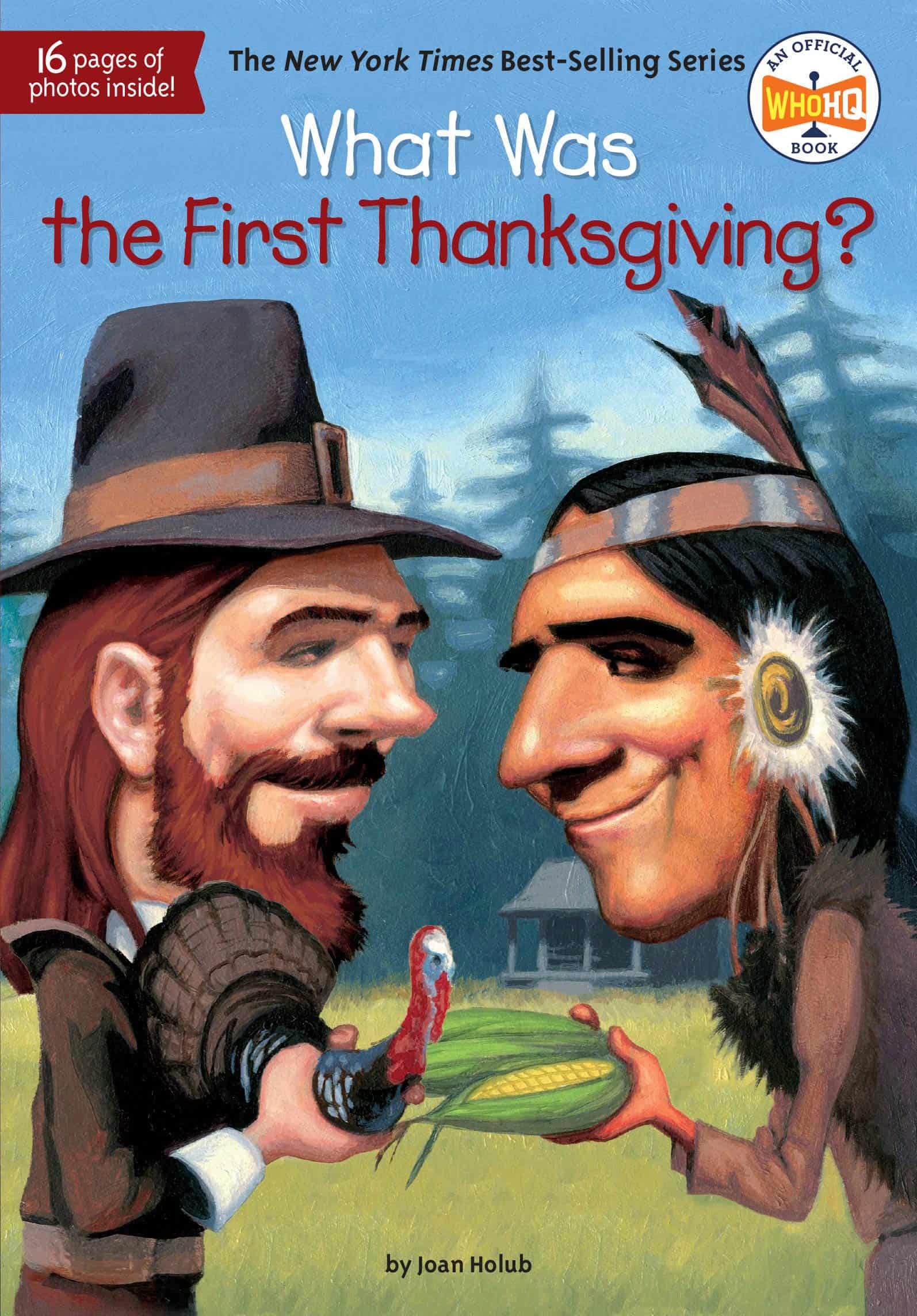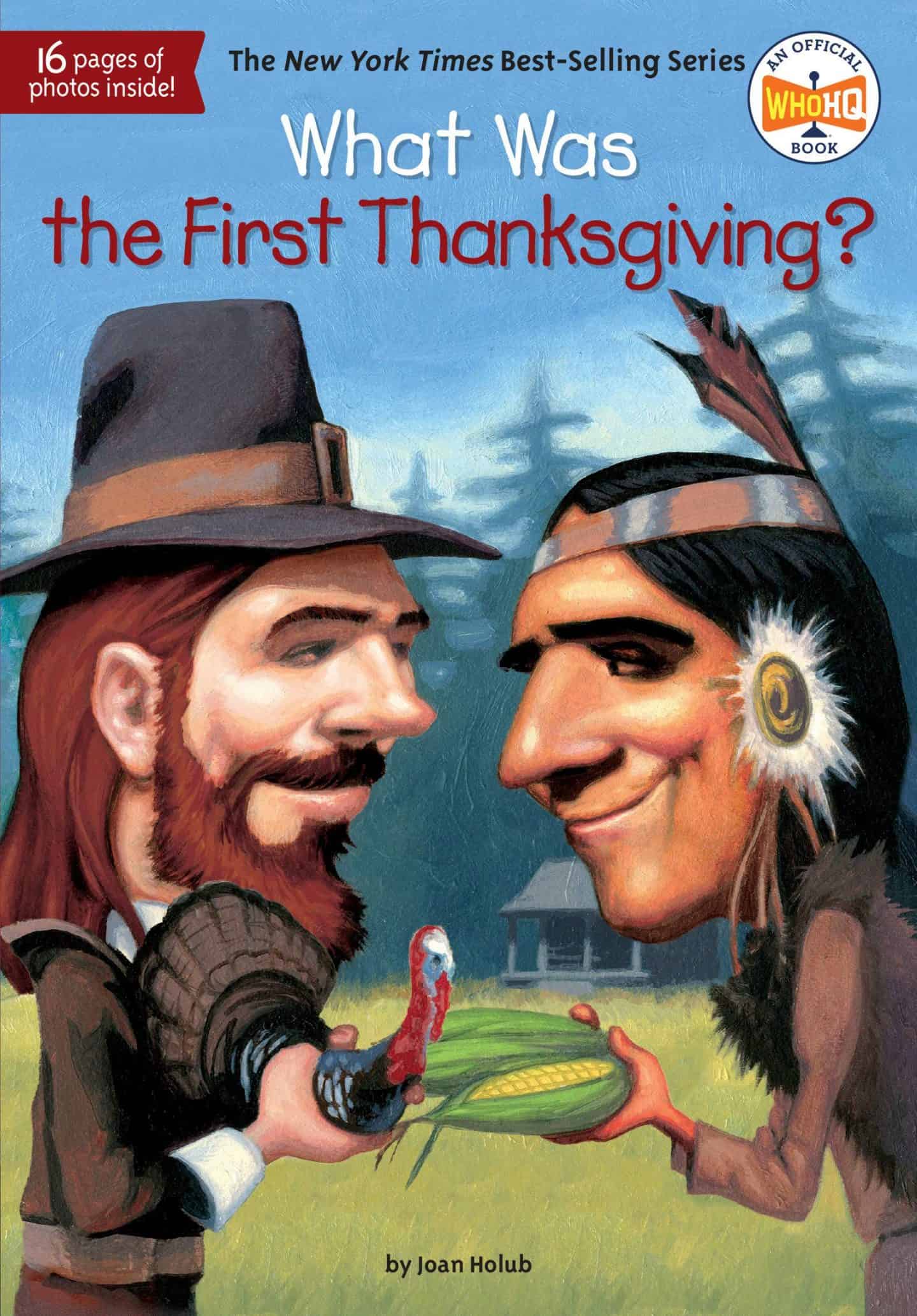 What Was The First Thanksgiving?
After their first harvest in 1621, the Pilgrims at Plymouth shared a three-day feast with their Native American neighbors.
Of course, the Pilgrims and the Wampanoag didn't know it at the time, but they were making history.
With 16 pages of photos inside, it will make the perfect Thanksgiving read aloud book.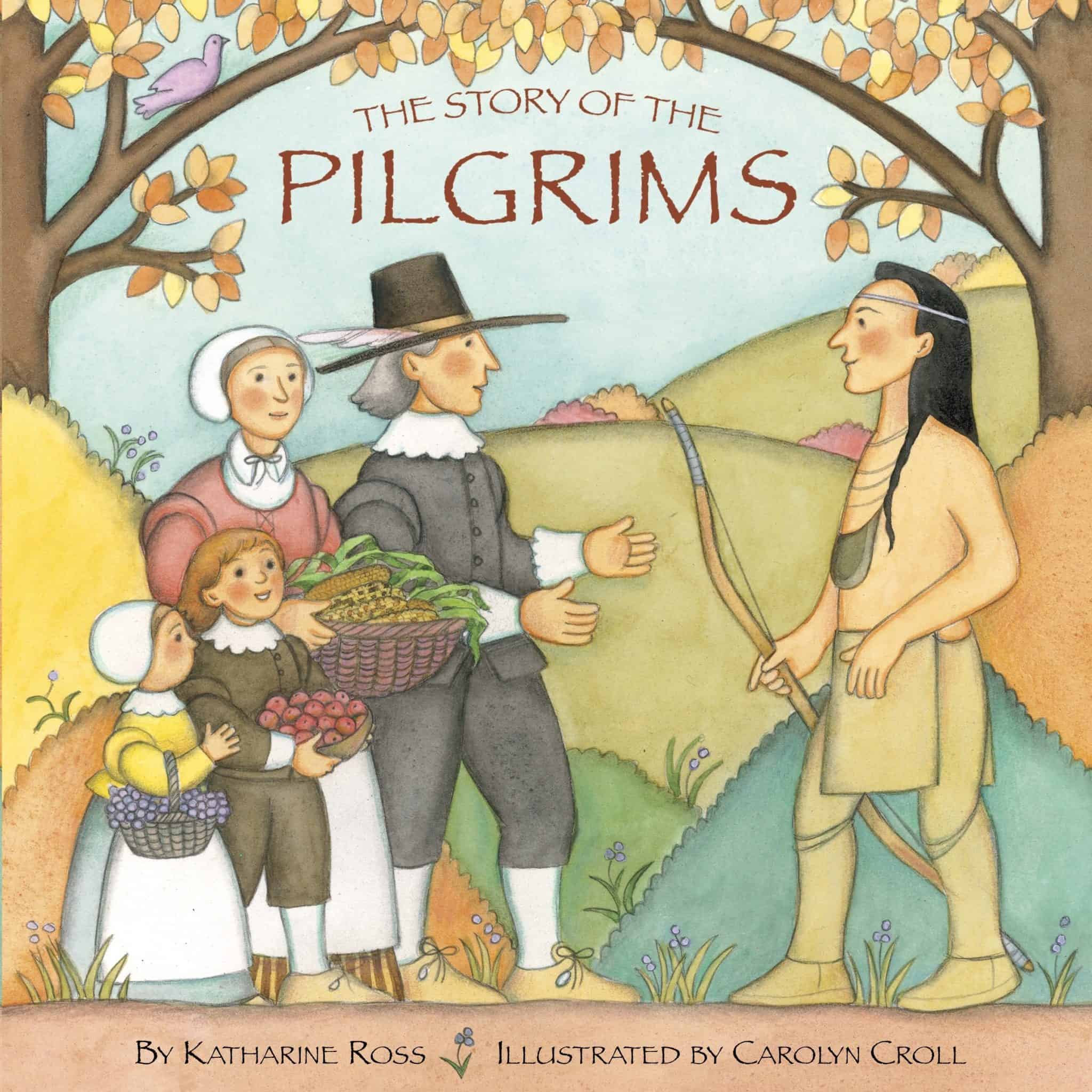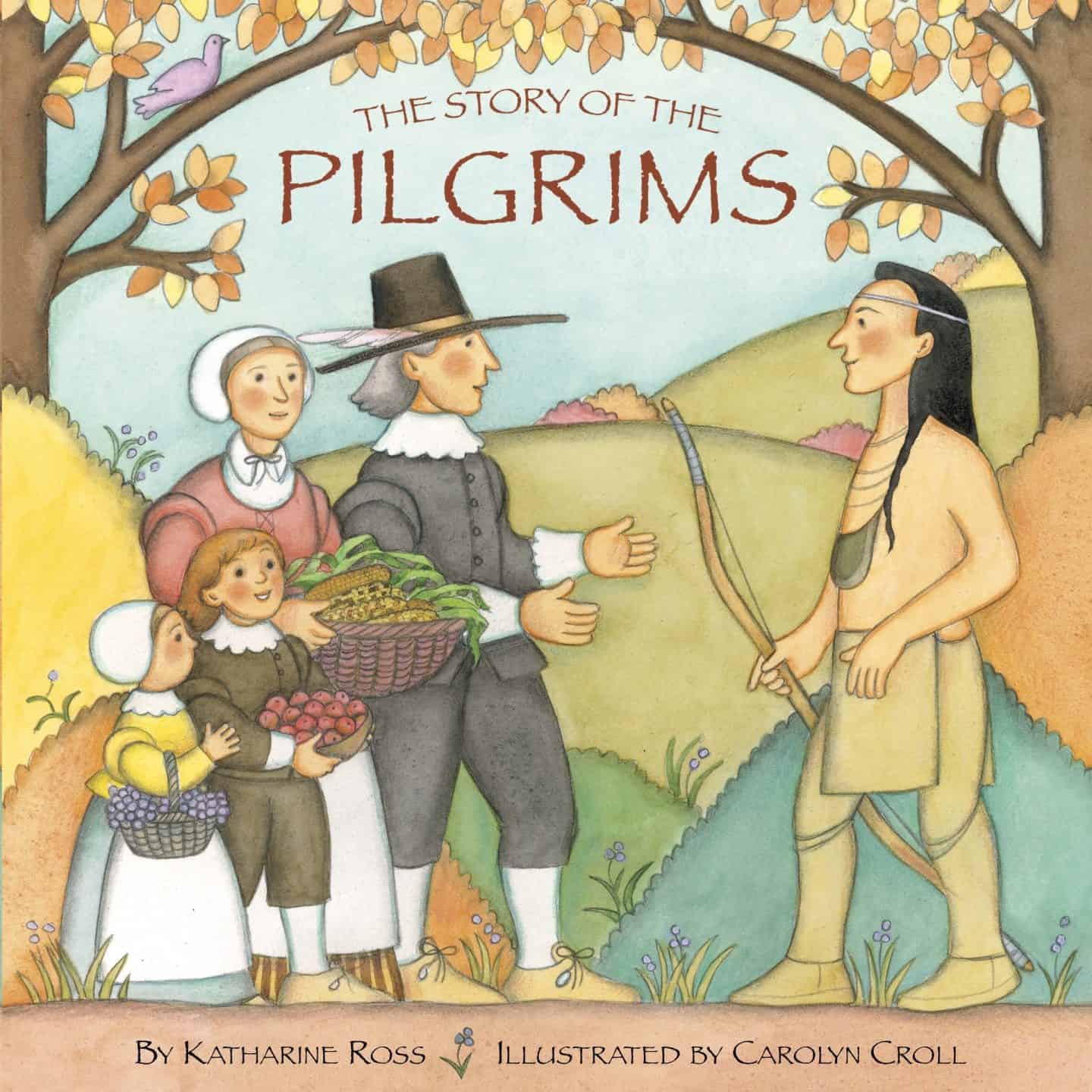 The Story of the Pilgrims
From the dangerous voyage across the Atlantic to the first harsh winter to the delicious Thanksgiving feast. All the excitement and wonder of the Pilgrims' first year in America is captured in this vivid retelling for the youngest historians.
Colorful and appealing illustrations bring history to life! Get your copy here.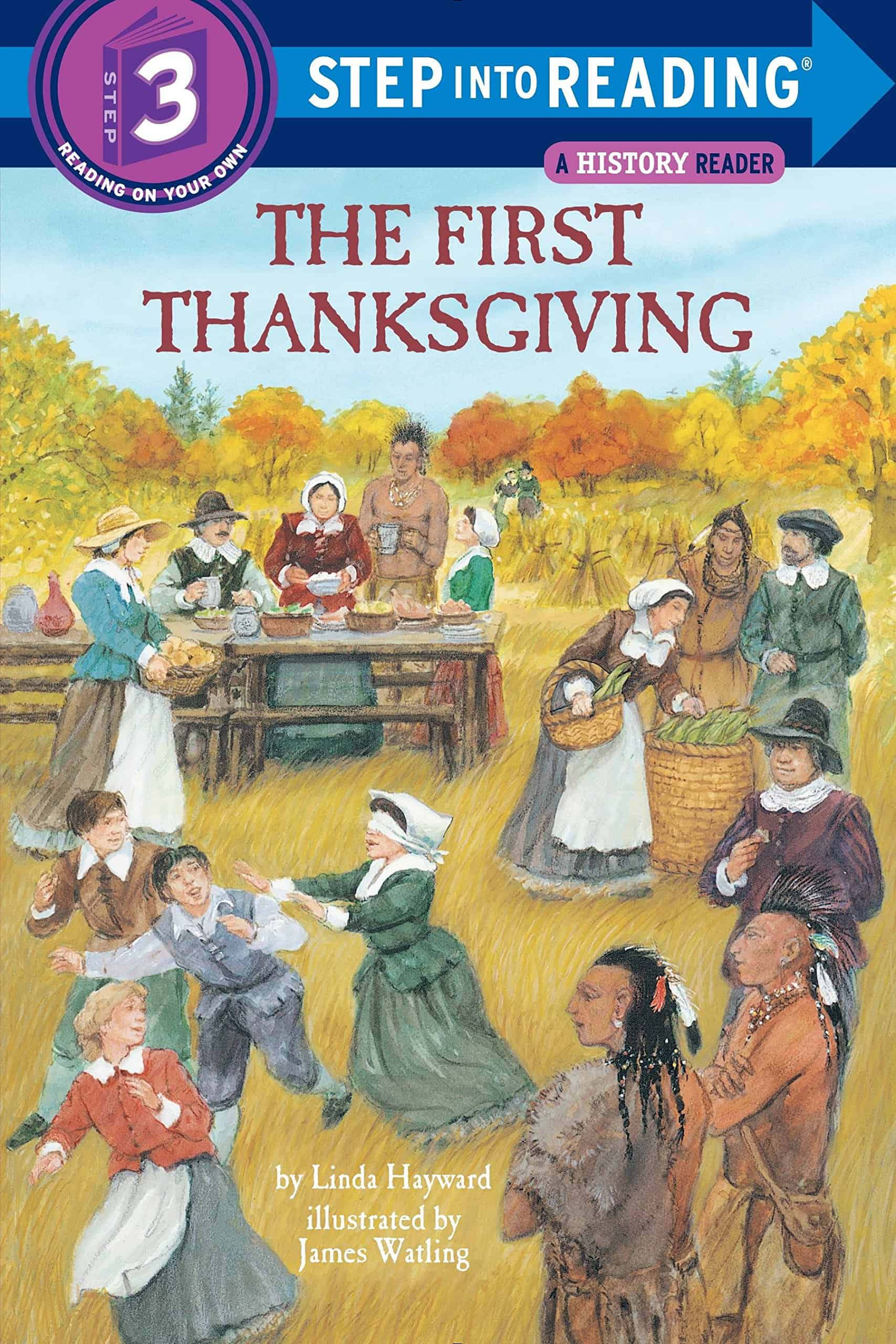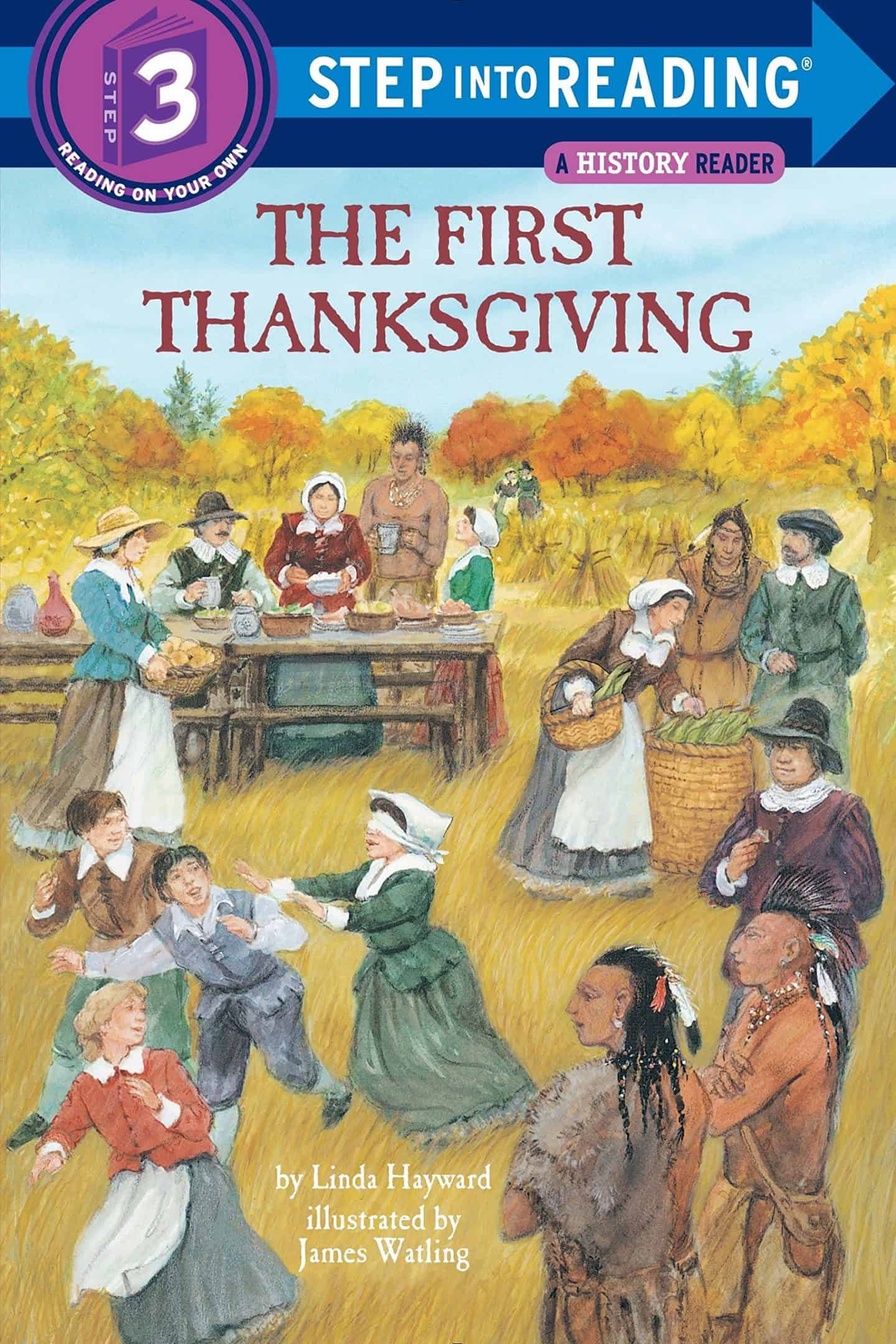 The First Thanksgiving Book
History comes to life on the page as readers learn the story of the Pilgrims hosting the first Thanksgiving. This is an historical book, and therefore might not be appropriate for very young children. But as it is written with younger children in mind it will be good to get the children to read it back to you too.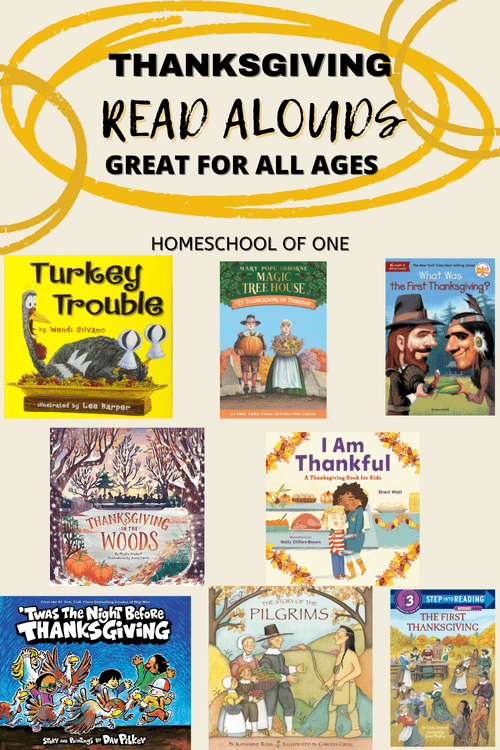 If you are looking for even more fun on Thanksgiving check out our FREE Thanksgiving scattergories printables and our Thanksgiving scavenger hunt printable.
What are your favorite Thanksgiving read alouds? Let me know in the comments below.
Last Updated on 19 October 2021 by homeschoolof1