15 Best Thanksgiving Read Alouds You Will Love
We don't normally do read alouds in our home, mainly because our son has always enjoyed reading.
However, I have recently discovered that we should be reading to our children until AT LEAST the age of 13!
Oops! Hey, I never said I was perfect!
As we are fairly new to America, I thought finding the best Thanksgiving read alouds would be a fantastic place to start.
A child's reading age, in general, catches up with their listening age around the age of 13.
That way we can both learn all about Thanksgiving together.
My son absolutely loves reading, check out our favorite book lists for kids there are over 20 book lists included for kids of all ages, for school, for reading, and for every season. Plus lots of free book printables.
As a side note – as it is nearly Thanksgiving make sure you keep checking our homeschool black Friday deals post. This will be updated as soon as we spot any new deals!
If you are wanting to find even more Thanksgiving homeschool activities check out over 25 fun resources for kids aged 5-14.
Grab our free Thanksgiving bookmarks to color and add them to these books.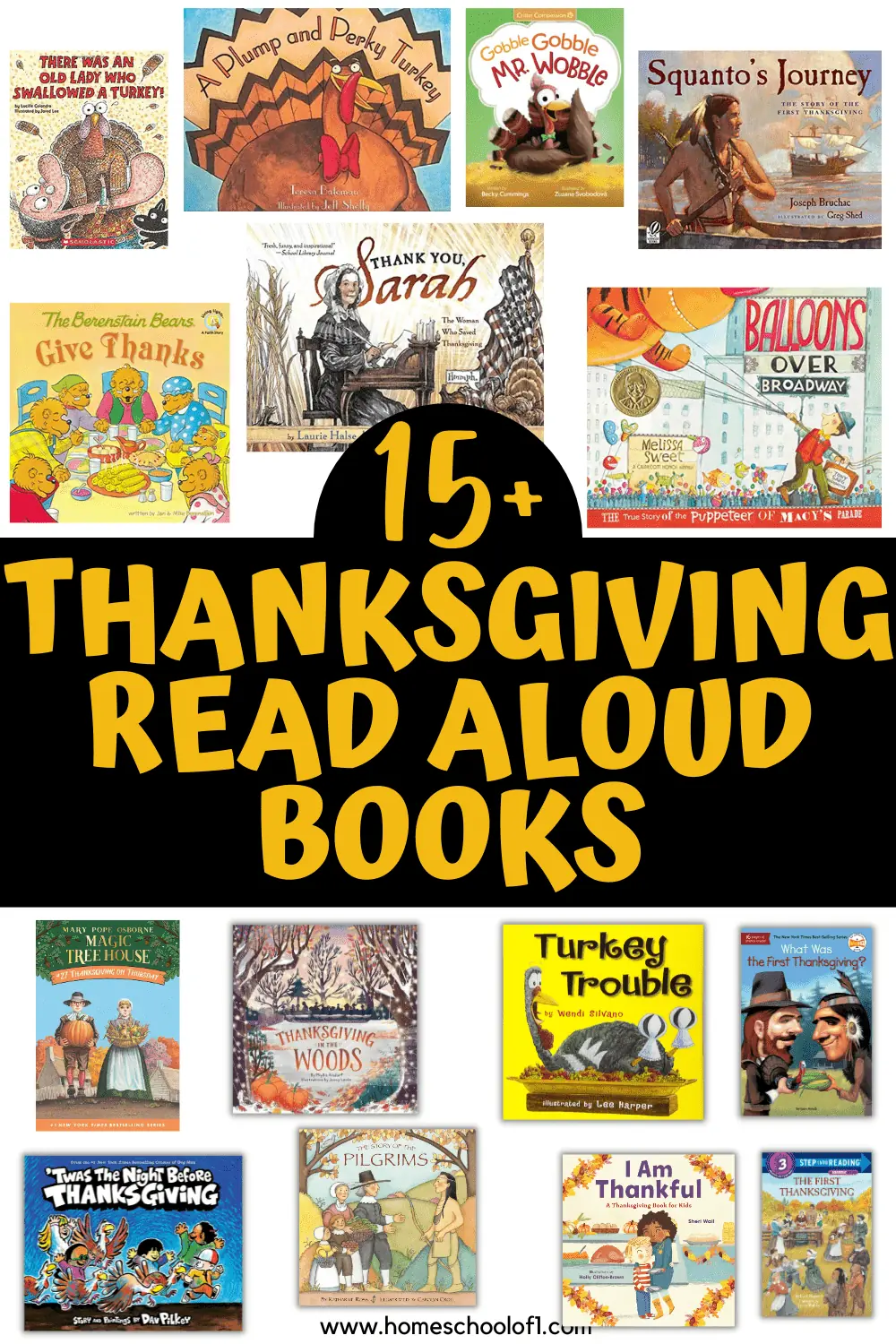 **There may be affiliate links in this post. You can read my full disclosure at the bottom of the page.**
I have split these best Thanksgiving books into picture books and non-fiction books.
Other Thanksgiving Activities you will enjoy:
If you are looking for even more fun on Thanksgiving check out our FREE Thanksgiving scattergories printables and our Thanksgiving scavenger hunt printable.
If you are looking for Christmas read alouds check out our latest post.
If you are looking for some more Thanksgiving gifts for kids check out our top 20 ideas.
What are your favorite Thanksgiving read alouds? Let me know in the comments below.
Last Updated on 12 April 2023 by homeschoolof1