30+ Thanksgiving Lesson Plans For Your Homeschool You'll Love
Thanksgiving will be here before we know it, so I wanted to create a huge list of Thanksgiving lesson plans and fun activities you can have in your homeschool. These activities can of course also be used by school kids who are on holiday that week. We love having homeschool fun and hope you do too.
All of these activities and lesson plans are aimed at kids from the ages of 5-14, so I am sure you will find something to keep them entertained.
As a side note – as it is nearly Thanksgiving make sure you keep checking our Black Friday Deals for Kids post, this will be updated as soon as we spot any new deals!
**There may be affiliate links in this post. If you make a purchase (after clicking one of my affiliate links) I'll earn some coffee money, which I promise to drink while supporting your journey. You do not pay a higher price. You can read my full disclosure at the bottom of the page.**
Thanksgiving Lesson Plans
All of these free Thanksgiving lesson plans are a perfect way to enjoy Thanksgiving this year in your homeschool.
Every holiday we try and put away the core curriculum and either learn more about the holiday or just have fun with it.
All of these lesson plans are offered for free by other homeschool bloggers.
Gratitude Journal Prompts for kids with over 40 ideas there will be plenty for the kids to choose from.
Free Thanksgiving word scramble
Thanksgiving acrostic poem templates
Writing prompts about thankfulness
This Cranberry unit study is an excellent free resource that covers social studies, language arts, science, and math.
Thanksgiving word search with 15 words to find.
Thanksgiving Activity Kit This kit includes over 60 pages of activities for kids of all ages, and is currently being offered for FREE!
Have fun writing with these writing activities from Walking by the Way, they will certainly have you all laughing!
Free Scarecrow Unit Study from Hess Unacademy perfect for grades K-8
12 Thanksgiving writing prompts for homeschoolers
Poetry activity including a free printable for kids of all ages.
Geography Quest Pumpkin edition is all about pumpkins for kids of all ages.
Homemade Butter is another activity I love at this time of the year, it is a great way to have fun with STEM
Gratitude Lists for Kids Invite your kids to choose one family member on the Thanksgiving guest list and write they are thankful for that person.
Geography Quest Thanksgiving Edition is something you should do together as a family as it is so much fun. Perfect for kids of all ages.
Acrostic Poems – This is such a fun way to get kids writing, and is an activity you can all do as a family around the dinner table while waiting for the turkey!
Another awesome STEM activity is building a floating Mayflower!
**This interactive Thanksgiving Unit Study is not free, however, it is awesome. Discover the history of the Thanksgiving holiday, and explore the science behind Thanksgiving parade floats. Learn about a presidential Thanksgiving tradition, and design a Thanksgiving graphic using Inkscape.
Thanksgiving Fun
Have some Thanksgiving fun either in your homeschool or in the classroom with all of these amazing resources. There is something for everyone in this huge list, from Thanksgiving scavenger hunts, to free coloring pages, read alouds and everything in between.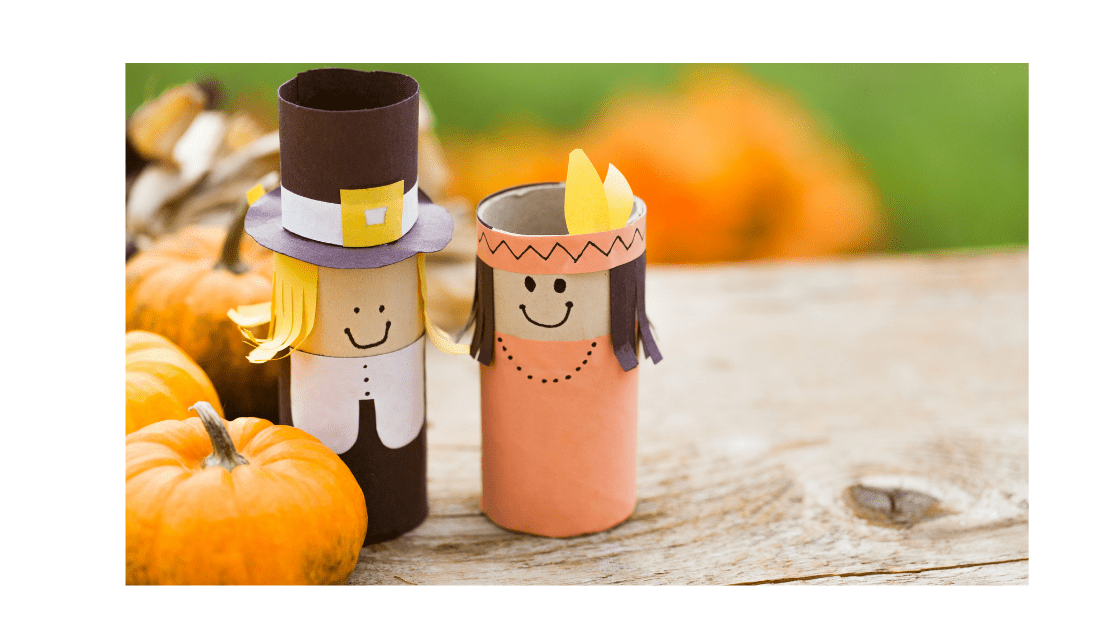 Thanksgiving Scattergories free printable, this will be a great game to play while waiting for the turkey to finish cooking!
Get the kids together and enjoy playing our free Thanksgiving bingo game. Perfect for younger kids and the entire family.
Printable coloring pages for Thanksgiving there are 8 FREE images to color for both young and old!
Thanksgiving Read Alouds check out our favorite Thanksgiving books that you can read in the run-up to Thanksgiving. It will certainly get both you and the kids in the spirit of the holiday.
What about a Thanksgiving scavenger hunt? If you love them as much as we do print out our 12 FREE rhyming clues.
Why not have a Thanksgiving escape room with the kids.
A fantastic Printable Set including 28 fun and educational activities for elementary-aged kids. You will have so much fun with these from coloring pages, I Spy, activity dice and SO MUCH MORE.
Thanksgiving Fun Pack from The Waldock Way has lots of games and coloring to print out.
Thanksgiving Trivia Game is a download quiz, but they also have lots of other awesome printables.
My Teaching Library has lots of printables on Thanksgiving from mazes to printouts on gratitude.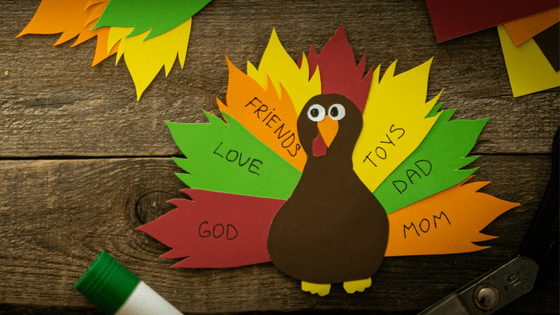 What about taking an Outschool class, yes, there are online classes on Thanksgiving too! I mean they have classes in every subject, why wouldn't they have Thanksgiving too!
Rock Your Homeschool has created lots of awesome free printables, including my favorite, toilet roll figures!
Free coloring cornucopia coloring pages are perfect for kids of all ages.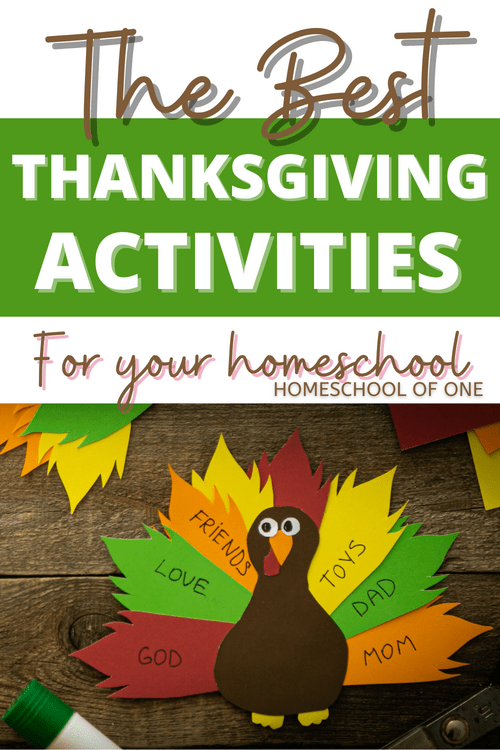 Thanksgiving Gift For Kids
I know it is not necessary, but any excuse to give gifts!
We are fairly new to this holiday, and we sit around the dining table (that we probably only use 4 times a year!) and have a small table gift to open. Check out our favorite Thanksgiving gifts for kids that are all under $20.
Gobble Gobble Mad Libs book is great for playing at the dining table with the whole family
Family Feud Trivia Game I love this game, and this is perfect for playing when you have the whole family over.
Why not get crafty (although not sure I would do this at the dining table!!) with these fall decorations you can make as a family.
Coloring Placemats are a perfect addition to your dining table. It'll certainly keep the kids, and adults, quiet while you finish in the kitchen!
Why not opt for an outside game of Thanksgiving bean bag toss. A great way to get the competitive juices flowing!
Thanksgiving Countdown
Trying to work out how many days until the holiday? I've got you covered, see our countdown below!
I know it will be here before we know it!
But there is still plenty of time to get organized with these awesome Thanksgiving activities.
---
Why do we Celebrate Thanksgiving?
Thanksgiving Day is a national holiday in the United States and is celebrated on the fourth Thursday of November (see below in the Thanksgiving Countdown how many days left before the next one!).
In 1621, the Plymouth colonists and Wampanoag Native Americans shared an autumn harvest feast that is acknowledged today as one of the first Thanksgiving celebrations in the colonies.
It wasn't until 1863, in the midst of the Civil War, that President Abraham Lincoln proclaimed a national Thanksgiving Day to be held each November.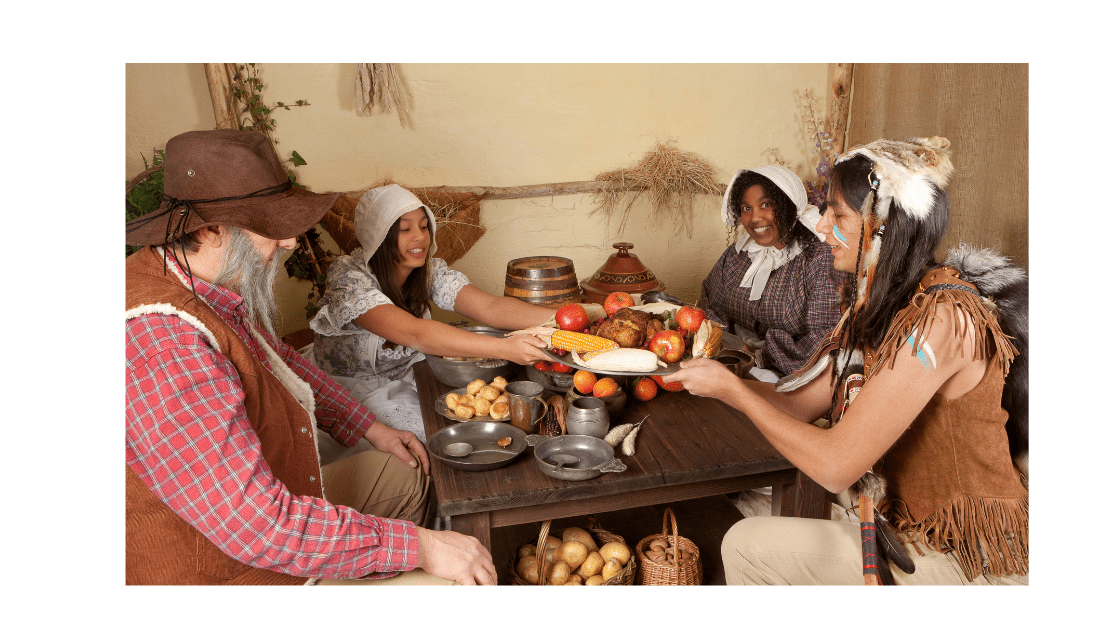 What have you got planned for your Thanksgiving lesson plans? Let me know in the comments.
Last Updated on 19 May 2022 by homeschoolof1