Top 6 Reasons Why We Have Chosen to Homeschool
Freddie is a very bright and social child, so why have we chosen to homeschool?
Why homeschool?
We have considered this for a number of years. But have always believed that children will learn more at school, both socially and educationally. Our preference actually would have been a private school, but as money is an issue, we have opted for homeschooling. Check out all of the pros and cons for homeschooling in this post, if you are considering this as an option.
He is above average academically, and I feel that the school do not push him enough.
This is not a reflection on the school, however. There is no way one teacher could individually teach all children to their own personal level. But I can.
**There may be affiliate links in this post. If you make a purchase (after clicking one of my affiliate links) I'll earn some coffee money, which I promise to drink while supporting your journey. You do not pay a higher price. You can read my full disclosure at the bottom of the page.**
Do I have any qualifications for homeschooling?
Absolutely none. I am not a teacher. I do have a degree in business and finance but that was over 20 years ago.
Now we have started this journey I have access to numerous educational resources. Where I can print out worksheets and the curriculum. Interestingly one of these at least is also used by teachers for lesson planning.
What is the law on home education?
To be honest I wasn't sure it was even legal to home educate in the UK. We live in a small village where I am only aware of one other home educated family. I, of course, had to do my research on UK home education, but it is fairly clear.
The law states that:
You must make sure your child gets a full-time education that meets their needs (for example if they have special educational needs). You can send your child to school or educate them yourself.

Children must get an education between the school term after their 5th birthday and the last Friday in June in the school year they turn 16.

https://www.gov.uk/home-education
Is Home Education on the Increase?
Homeschooling in the UK has increased by about 40% over the last 3 years according to the BBC. 48,000 were homeschooled in 2016/17 compared to only 34,000 in 2014/15.
I can't find any more up to date information, however, looking on all of the UK home education FB groups there are now many more than this.
If you would like some more information on home education UK please check out my latest blog post.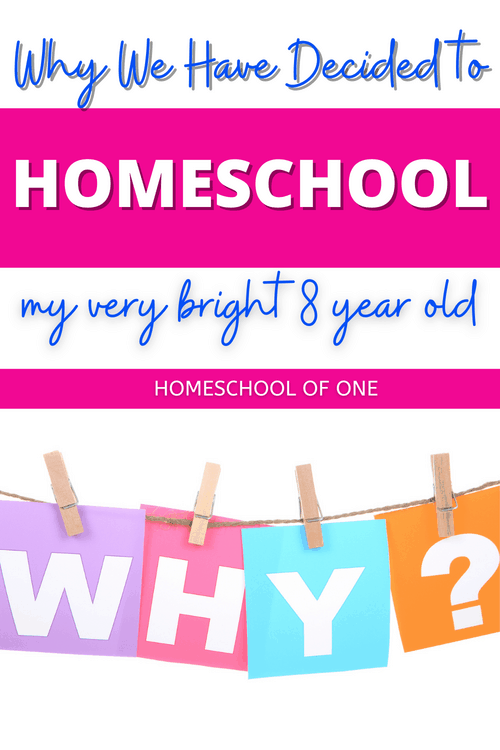 Socialisation
This appears to be the biggest fear of home education. **UPDATE** We have been home educating for 5 months now, and we have not struggled with socialising. In fact, he plays much better with his friends than he did before.
We live in a small village, and already has lots of friends he had previously made at school. So we are arranging lots of after school playdates.
Also, I have already connected with a number of parents locally who home educate their children. So we will be arranging times to meet up with them soon. Freddie loves being with people and already attends lots of out-of-school activities. He currently does rugby, theatre school, and swimming. So this won't change.
Will I Teach The UK National Curriculum?
Quite a lot of homeschoolers don't, and there is no requirement to do so. It is not regulated, and no exams are required. They have recently updated the national curriculum in the UK get your copy here.
However, Freddie has already shown an interest in going to university. So he will be following the national curriculum and taking GCSE's and I will find test SATS papers that we will do.
How have I changed my home to make it more suitable for homeschooling?
I work from home as a full-time blogger, so I have just adapted my office to make space for Freddie. I have a desk, and Freddie now has his own desk behind me.
On the walls, we have a massive map of the world, which shows the population, flags, and currency for each country.
We have added cork tiles to the wall for when we do a topic. This month's topic is Mauritius as we are going there in three weeks time. There are also motivational posters on the wall.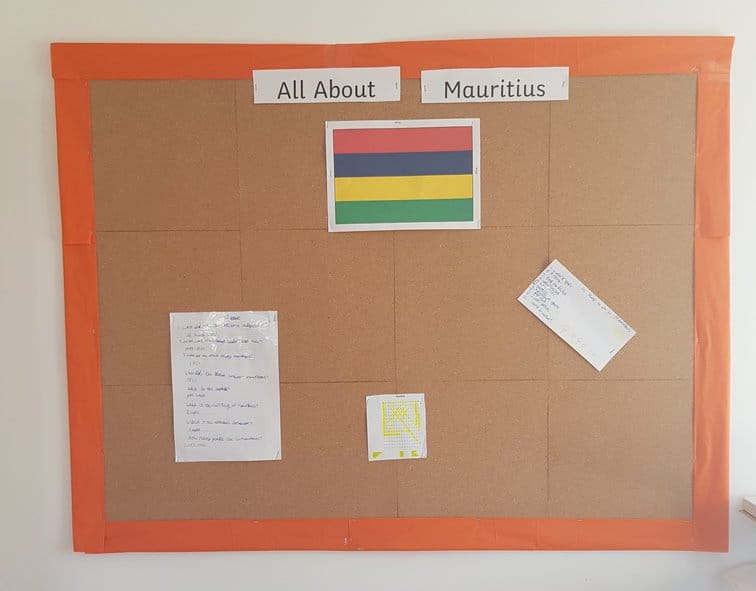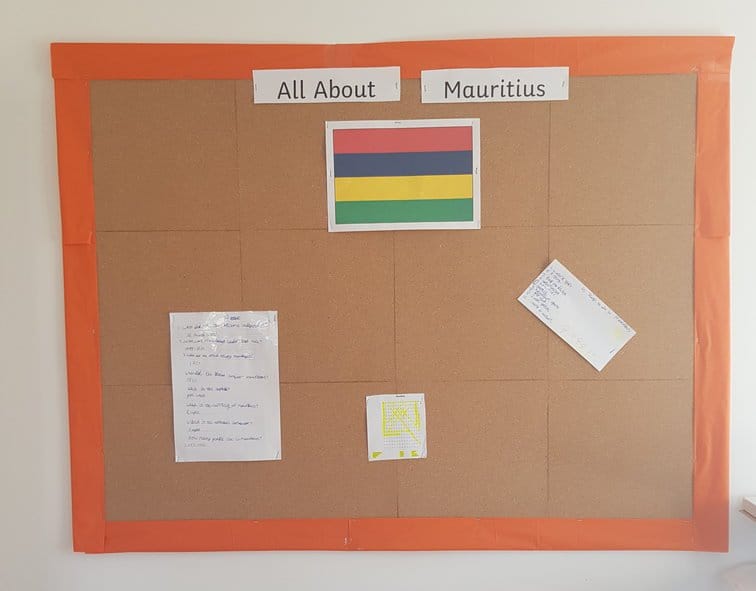 We have some cubed furniture that has all of his workbooks in. Plus educational board games (scrabble, Brainbox, Osmo, build your own solar-powered car, plus science games.). Check out my recent post on how to set up your homeschool room.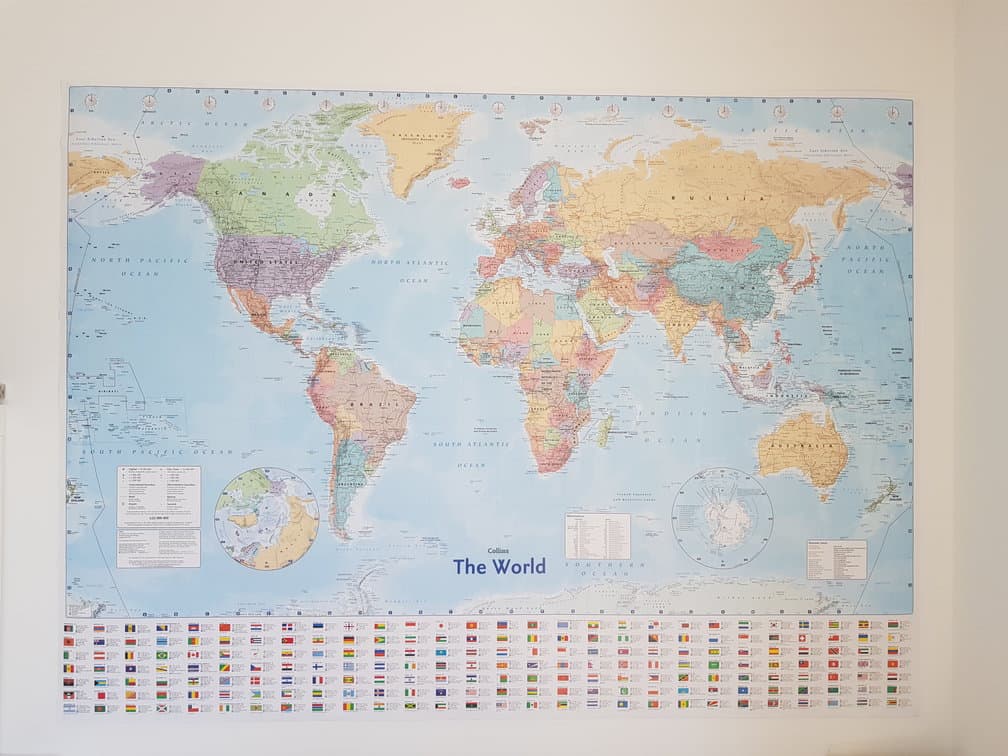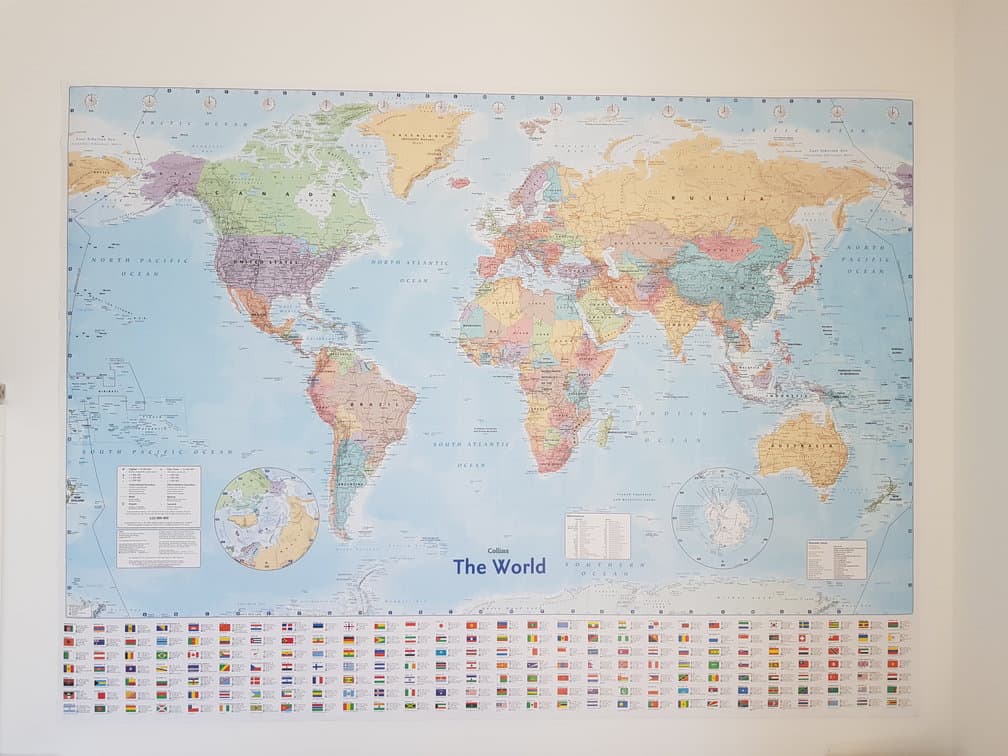 Update – 4 months into UK home education
So we have been homeschooling now for over 4 months. Don't get me wrong, it is really hard work! I am with Freddie 24 hours a day. Apart from when he goes to rugby training, his dad will take him so we can both have a break! It is great though, we are very structured and tend to follow the 9 – 3 traditional school day. Freddie has come on so much both academically and socially since we have decided to homeschool. It honestly is the best thing we could have done.
We have not decided if he will go back to school at 11, but as we have a few more years left to decide we will make that decision then.
Why Others Homeschool:
Luschka at Diary of a First Child "My girls have never been to school because I couldn't accept the school starting age. Even if they do go to school in the future I will never regret the freedom to play their childhood has given them."
Georgina at Gee Gardner "I started home educating my now 8-year-old again last year after she was failed by the system. It's tough some days and I still get overwhelmed by it all sometimes but ultimately it's been the best decision we've made. I home educated her during her reception year before she attended mainstream school and honestly if I could turn back time I would never have sent her. It's all about tick boxes and percentages these days and teachers have no hope of dividing themselves between 30 odd pupils that so many children are being let down. Home education allows us to tailor everything to suit one child which allows them to really reach their potential"
Karen at That Lancashire Lass "We home educate because we love the freedom it gives the children to be able to direct their own learning. We learn through experience and are led by their interests and curiosities rather than according to the more regimented curriculum of the school. "
Kelly from Kelly Anne Writer "We home educate because my children were distraught and often neglected in school. Now we are two years on and it's a wonderful journey/adventure. We're able to learn together and at their pace. It's a wonderful world."
Jayne at Sticky Mud and Belly Laughs "Deciding to home-ed our boys was the best decision we could have made. We love the freedom and the 1 on 1 teaching makes sure you can work on any areas they may struggle on and help them excel in others. Learning is always fun at our house! "
Louise at Pink Pear Bear "We agonised over the decision to Home ed our 7-year-old daughter but it turned out to be the best thing we ever did. She had such bad anxiety and we've managed to help her get back to being a happy little girl again. She's even confident enough to try a different school with a view to going full time, something I never thought I'd see. It's been hard work but also fun and oh so rewarding!"
Do you homeschool your child? Let me know your experiences in the comments below.
Last Updated on 19 February 2022 by homeschoolof1