April Fools' Day Writing Prompts (10 free worksheets)
Have fun in school on April 1st with our fun April Fools Day writing prompts.
These prompts will spark their creativity as they imagine hilarious pranks, funny stories, and clever tricks. Making it a delightful and engaging activity for April Fools' Day.
These fun holiday activities for kids are a great way to start the month of April.
Included in this free download are 10 fun writing prompts.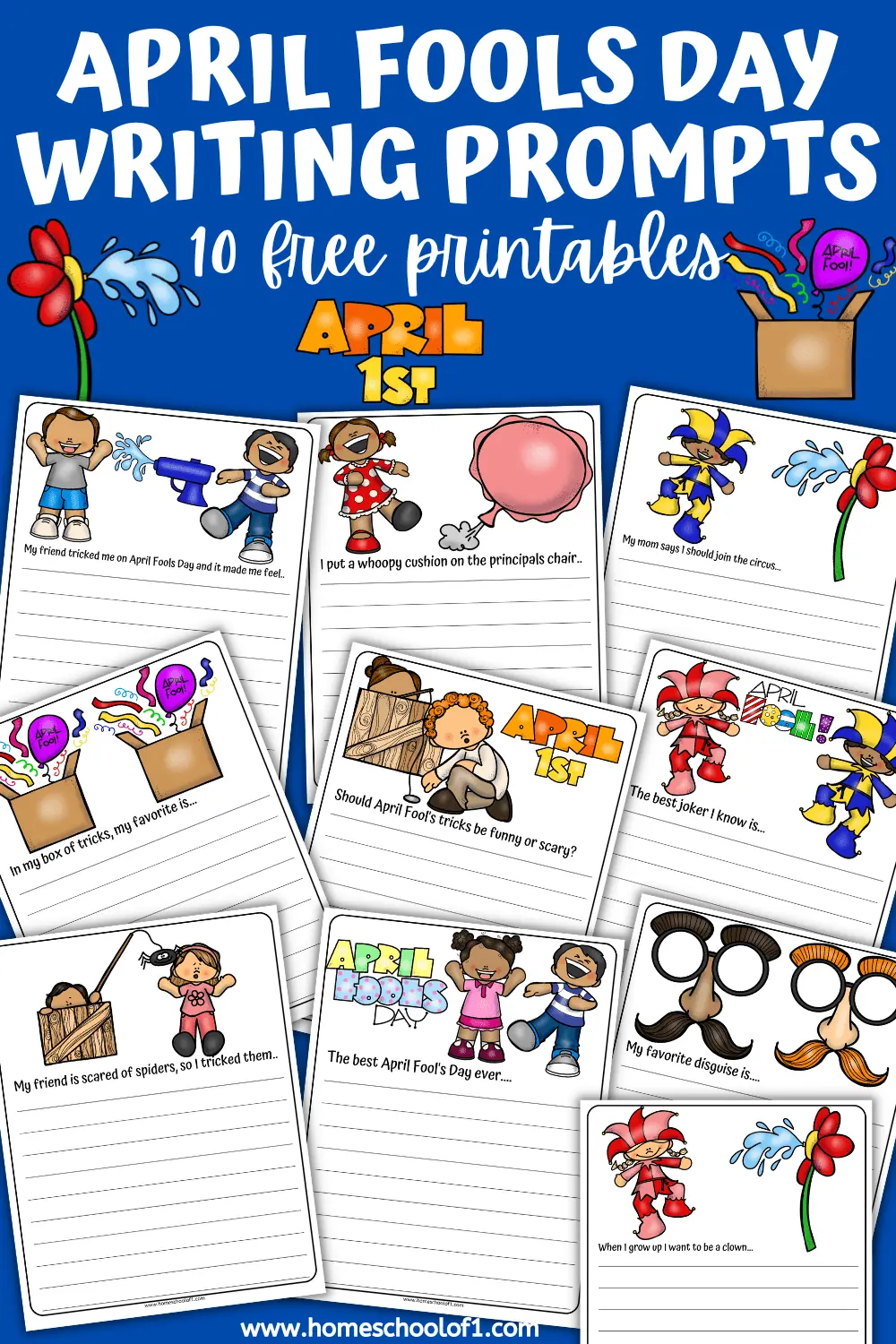 **There may be affiliate links in this post. You can read my full disclosure at the bottom of the page.**
Writing Prompts for April Fools' Day
These writing prompts for kids can be used with all age groups, but are aimed at elementary grades.
There are 10 fun April Fools' writing prompts that are perfect for April 1st.
It is no joke that writing every day is hugely beneficial to students. Even if the subject is not deemed to be educational! These very silly journal prompts will definitely give everyone a good laugh.
Make sure the kids don't get inspired and play a trick on you!!
There are 10 writing prompts to be printed out, you can either print them all, or just the ones that you think the kids will enjoy the most.
Laugh-Out-Loud Jokes for Kids (Laugh-Out-Loud Jokes for Kids)
Meg Mackintosh and the April Fools' Day Mystery:
Ellie May on April Fools' Day: An Ellie
April Fool's Day (Nancy Drew and the Clue
My friend tricked me on April Fools Day and it made me feel…
I put a whoopie cushion on the principal's chair…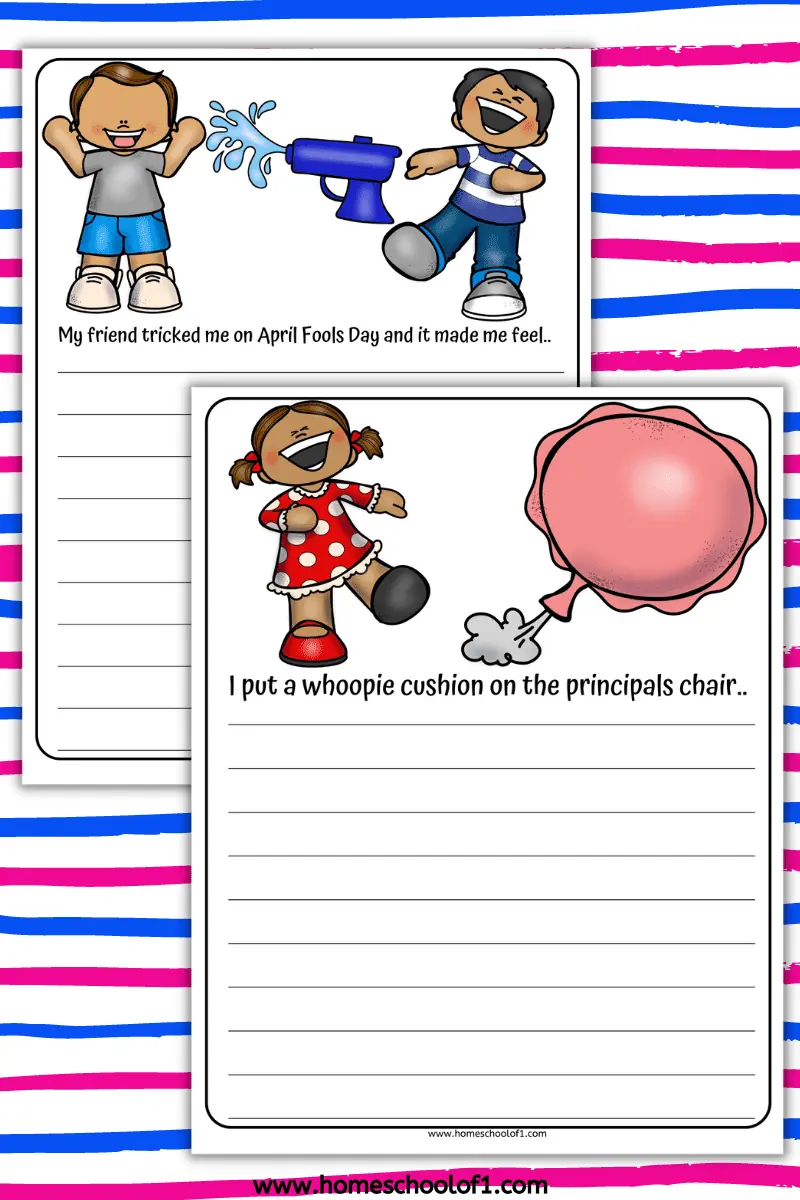 The best joker I know is…
Should April Fools tricks be funny or scary?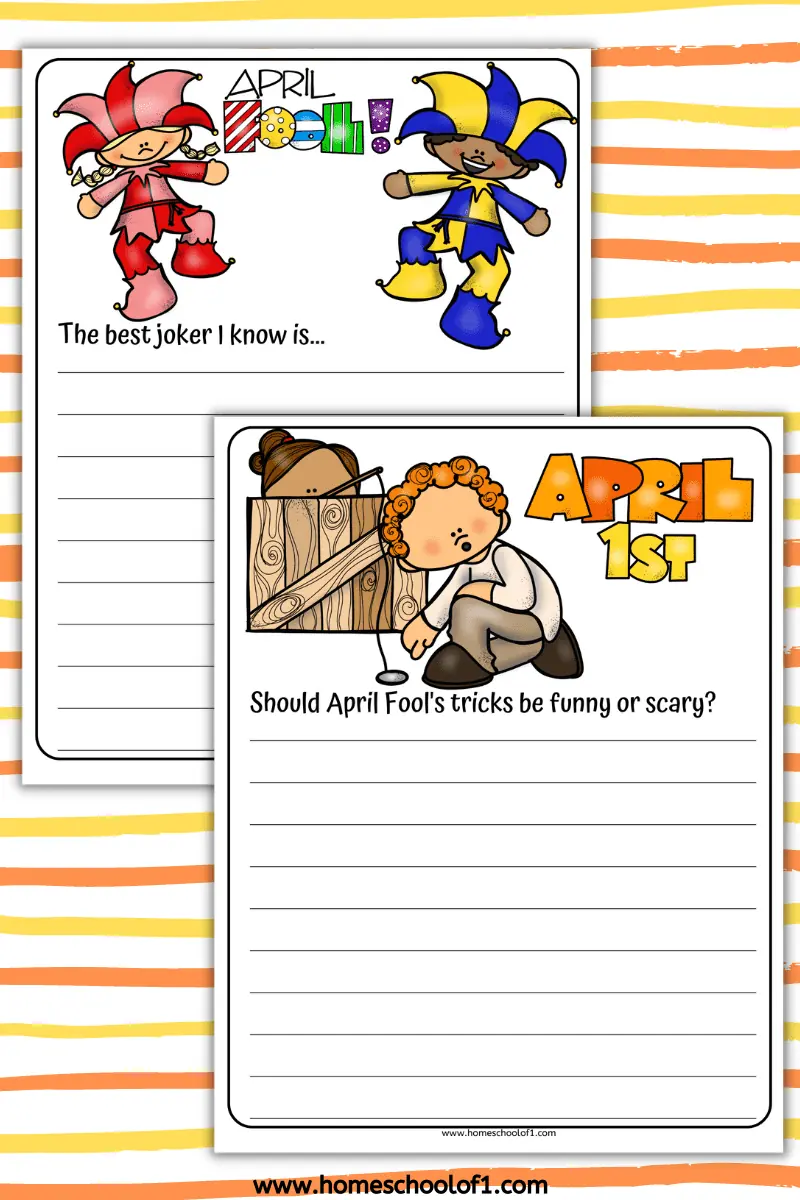 In my box of tricks, my favorite is…
My favorite disguise is…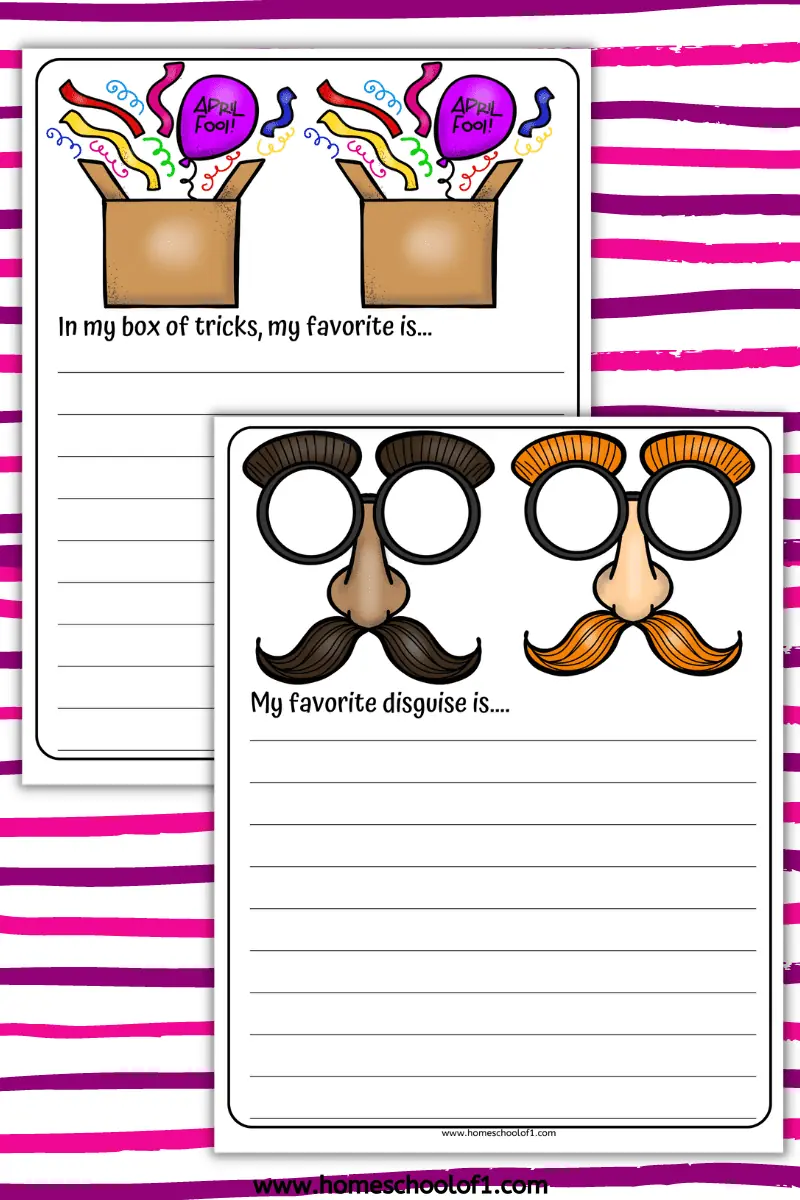 The best April Fools' Day ever…
My friend is scared of spiders, so I tricked them…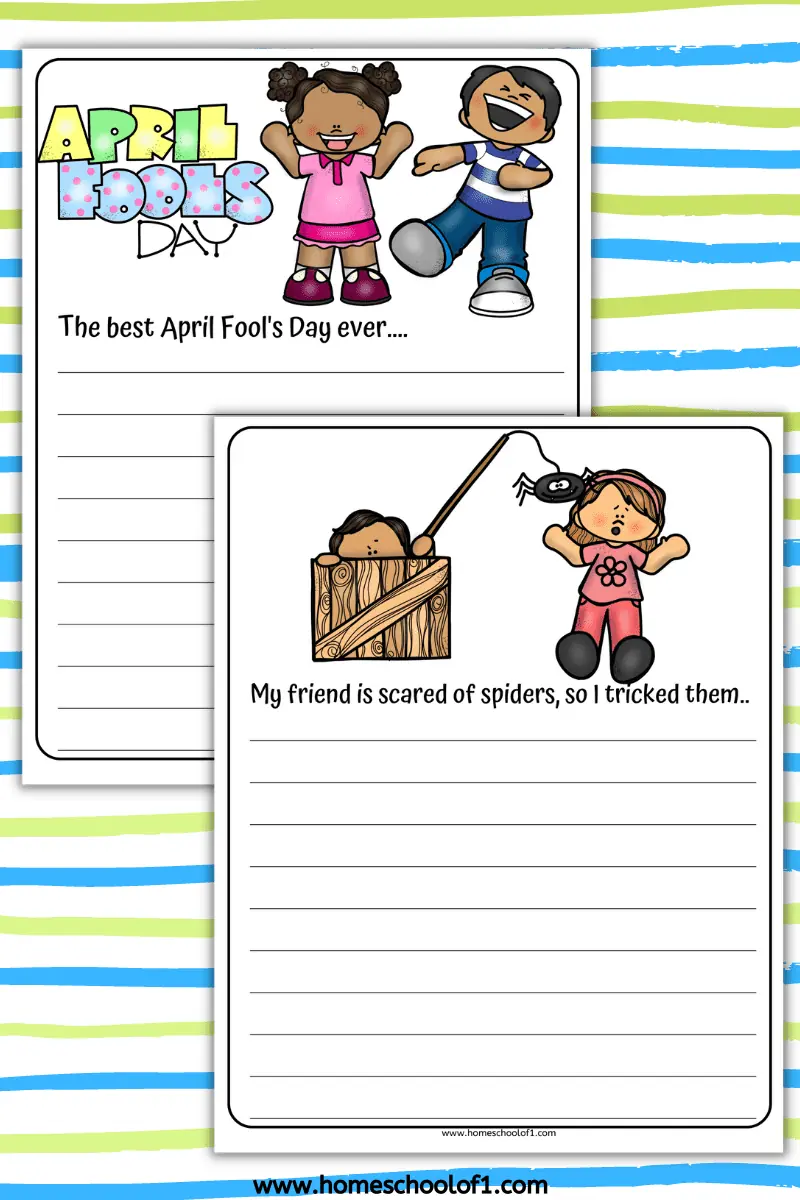 When I grow up I want to be a clown…
My mom says I should join the circus…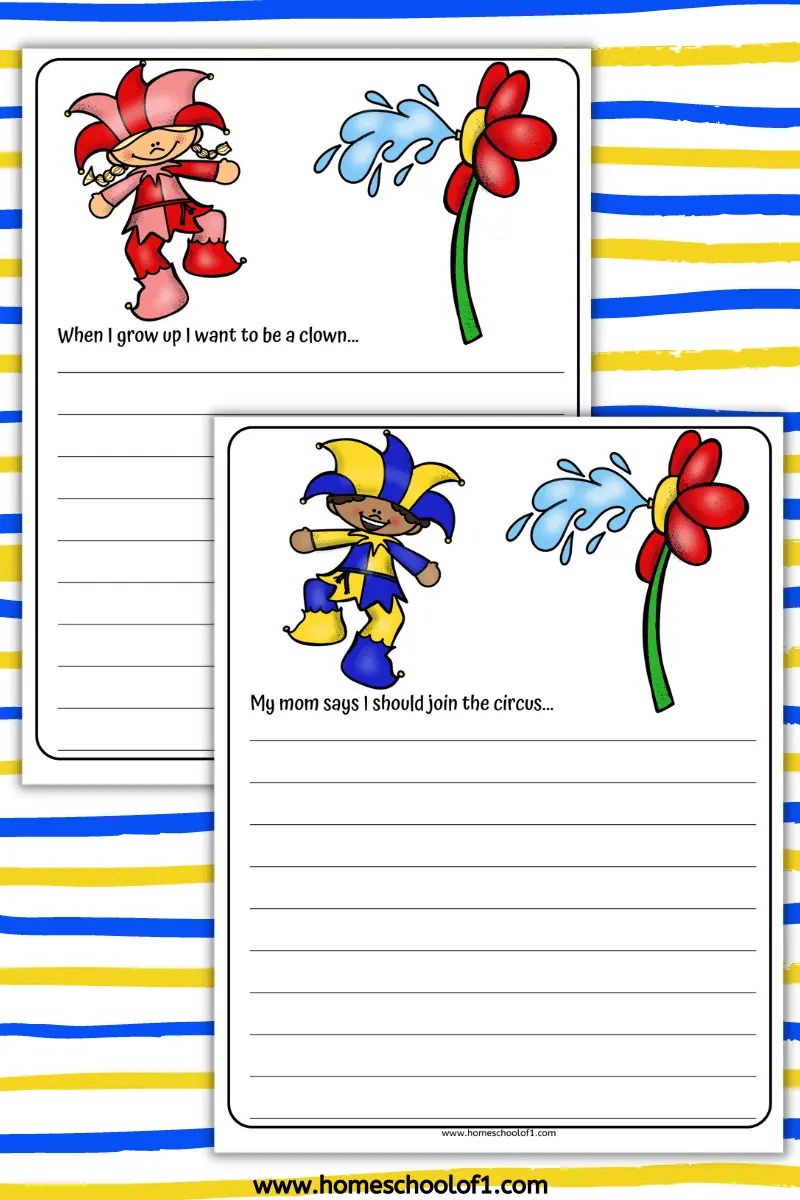 When the kids have completed this fun writing activity treat them to a fun April fools matching game.
Other free writing prompts
Download free April Fools' Day Printables
Make sure you choose the correct paper size and click on the shrink to fit button. All of our free printables for kids work better when printed on cardstock (this is the one we use and love.)
Last Updated on 13 July 2023 by homeschoolof1