An Honest BrainPOP Review & Why We Love It
Have you heard about BrainPOP but are looking for an honest BrainPOP review? We have been using it for months in our homeschool and love it, carry on reading to see why.
Finding good homeschooling online resources is hard.
Really hard, we have been homeschooling for over 4 years now and it still amazes me that we still come across new and awesome resources.
BrainPOP is an excellent example of this. We recently discovered it when looking for ways to watch engaging videos that have graded quizzes for middle schoolers.
Are you tired of searching for the right homeschool curriculum? Look no further, because BrainPOP might just be the solution you've been seeking.
Carry on reading for our honest BrainPOP review for homeschooling K-8, and an exclusive 20% off code!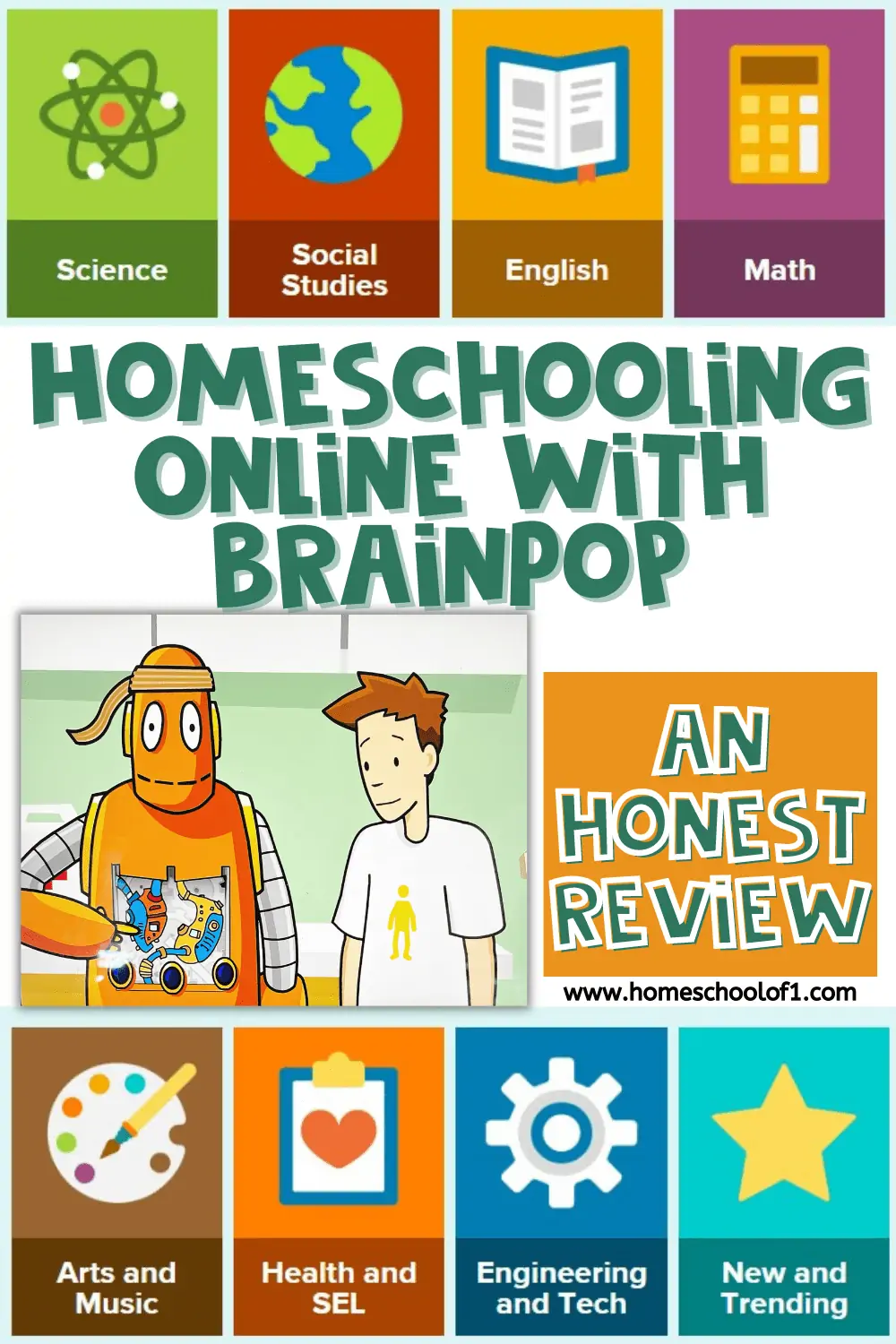 If you are looking for even more homeschool curriculum reviews check out all of the others we have reviewed over the years.
**Disclosure: I was compensated for my time to write this post. As always, all thoughts and opinions are my own. I only share resources that I would use with my own family and those that I believe other homeschool families will enjoy. There may be affiliate links in this post.**
BrainPOP Homeschool
BrainPOP is aimed at all students aged K-8 and has over 1,100+ topics.
The reason I love BrainPOP so much is that it is a one-stop shop. I don't need to search lots of different websites for different topics. They have everything you will need, for every subject.
Brainpop offers the following topics:

Science
Social Studies
English, language arts
Math
Arts and Music
Health and SEL
Engineering and Tech
I thought I would test this a little and see if they had the 5 slightly more obscure lesson plans we were working on this week:
I have to say I was very impressed. Even more, so that I could choose what grades to work on for some of the subjects.
Try your free 2 week trial today and try it for yourself.
How to Use BrainPOP in Homeschool?
I have to say when I first registered I was a little confused about how to assign lessons and students. However, I am not sure why. When I actually did it it made total sense, but here are the steps I took:
Register your account (you will get 2 weeks free trial, which I highly recommend.)
Head straight to the dashboard where you can set up your classes.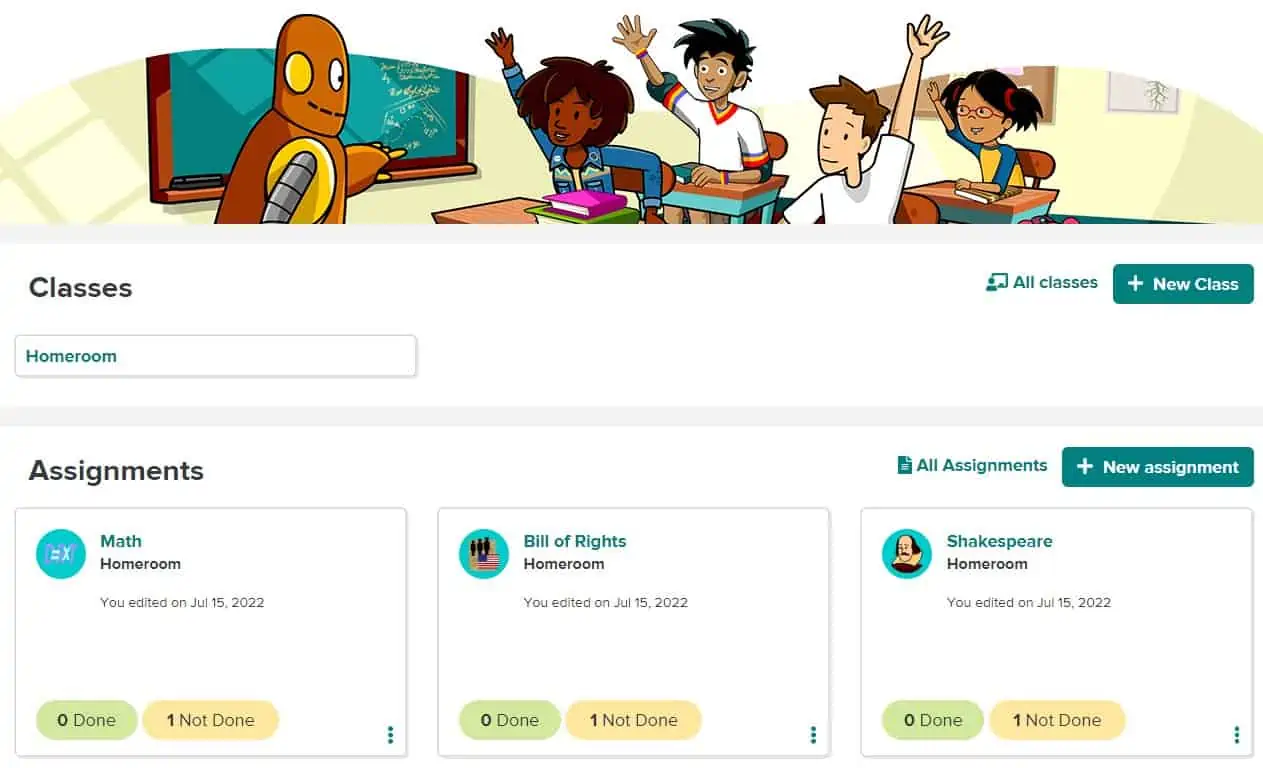 This is where I got a little frustrated. I set up my class, which as I only have one child I just called homeroom. (You can have up to 4 students per teacher profile so you can set the classes up by student name or subject.)
I then tried to add assignments to the class.
It won't let you.
You need to assign a child to the class before you can set up the assignments. To be fair, this is a very small frustration, as it will only happen at the very beginning. So don't let that put you off. I promise it will be worth it.
It is easy to set the student up too. You will need to log out, as you can't set up a student up under the teacher profile. When you set up the class you will be given a class code.
Go to the BrainPOP homepage and in the top right-hand corner, it will prompt you to enter a code.
Press submit and it will tell you what class you are about to enter. Assuming that is the correct class (make sure, as I mistyped and nearly added my son to someone else's account!), and enter your child's details.
When you have done this and assigned a student to the class you can then assign topics for that class.
How to Assign Lessons in BrainPOP?
If you are allocating a topic that you can't find, I highly recommend going back to the main page and searching through the topics.
In this example, I wanted to do a study on fine art, specifically Leonardo de Vinci but typing in fine art, or art, came up with no results. I headed to the front page and went to the arts and music section to see what topics they covered.
Hey presto, Leonardo de Vinci was there. So I headed back to the assignment builder and searched Vinci.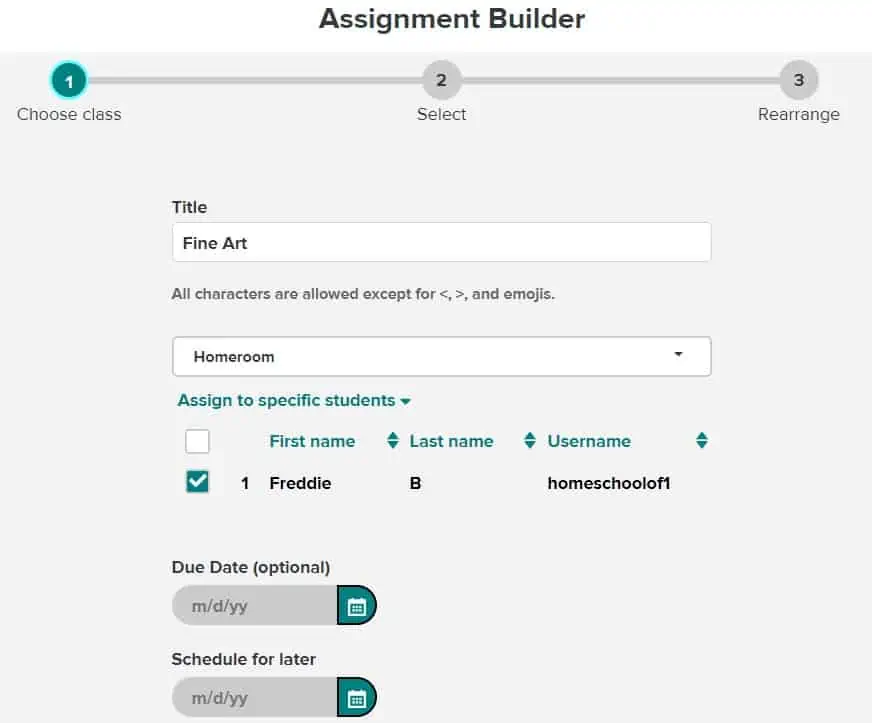 As you can see above there are lots of different lessons you can assign for Leonardo de Vinci (and for all topics). You can preview all lessons and activities before assigning them, you can also choose to add graded quizzes or just for review.
I always assign the video and the graded movie quiz, and then depending on the subject I will add others.
The make a movie is a fun addition, but I only add this to fun subjects such as De Vinci. If there are games related to the subject added I will also add this, so, for De Vinci, there is a Time Zone X: Leonardo Da Vinci game.
I assign the day's lessons in the morning before my son wakes, but this of course can be done weekly if that suits you better.
BrainPOP for Kids
When the kids log into their accounts they can either see the notifications or go to the dashboard and see their current assignments.
I don't add dates in, as that is not how we homeschool, but if you do this is done when the teacher assigns the topics.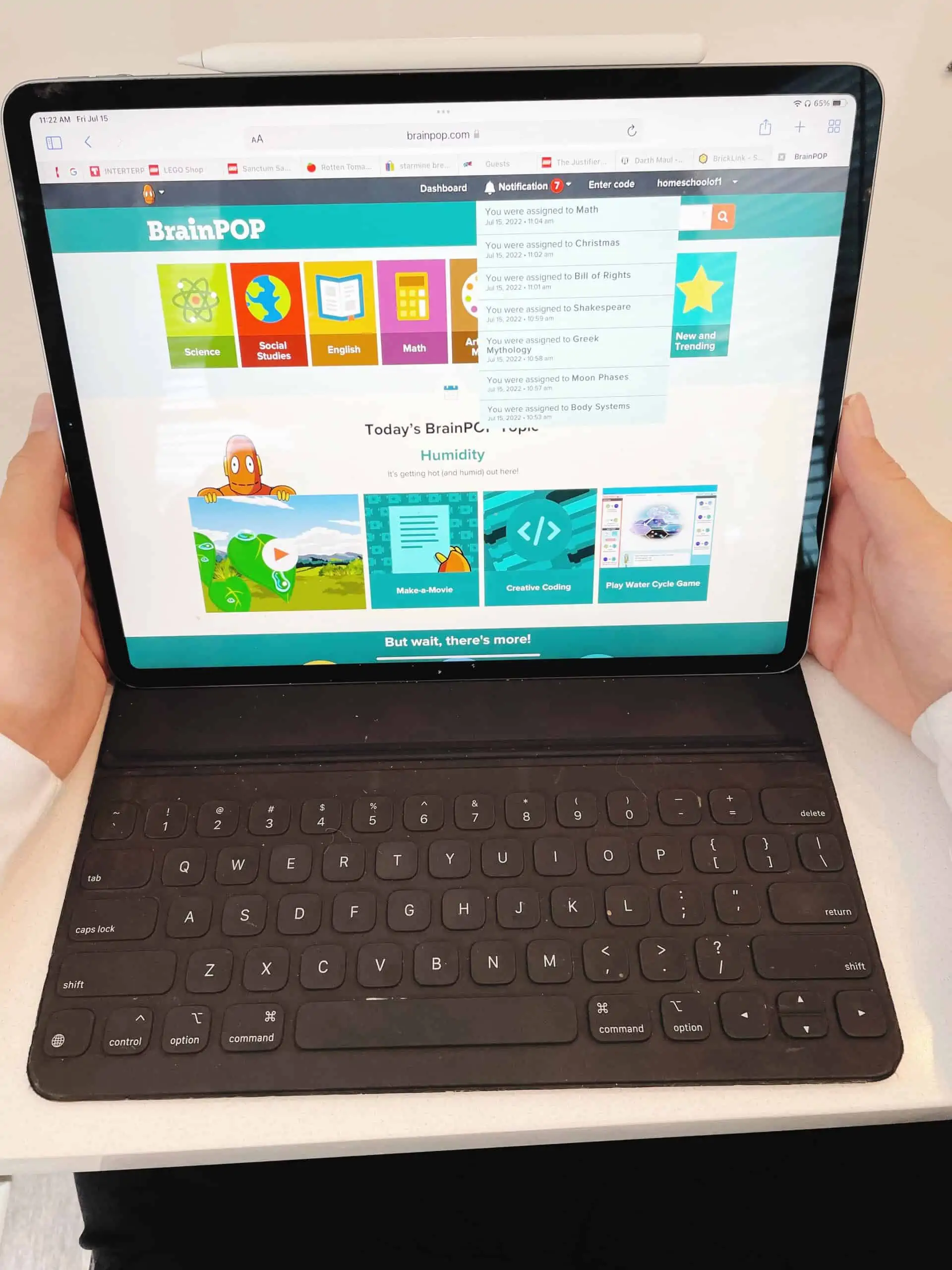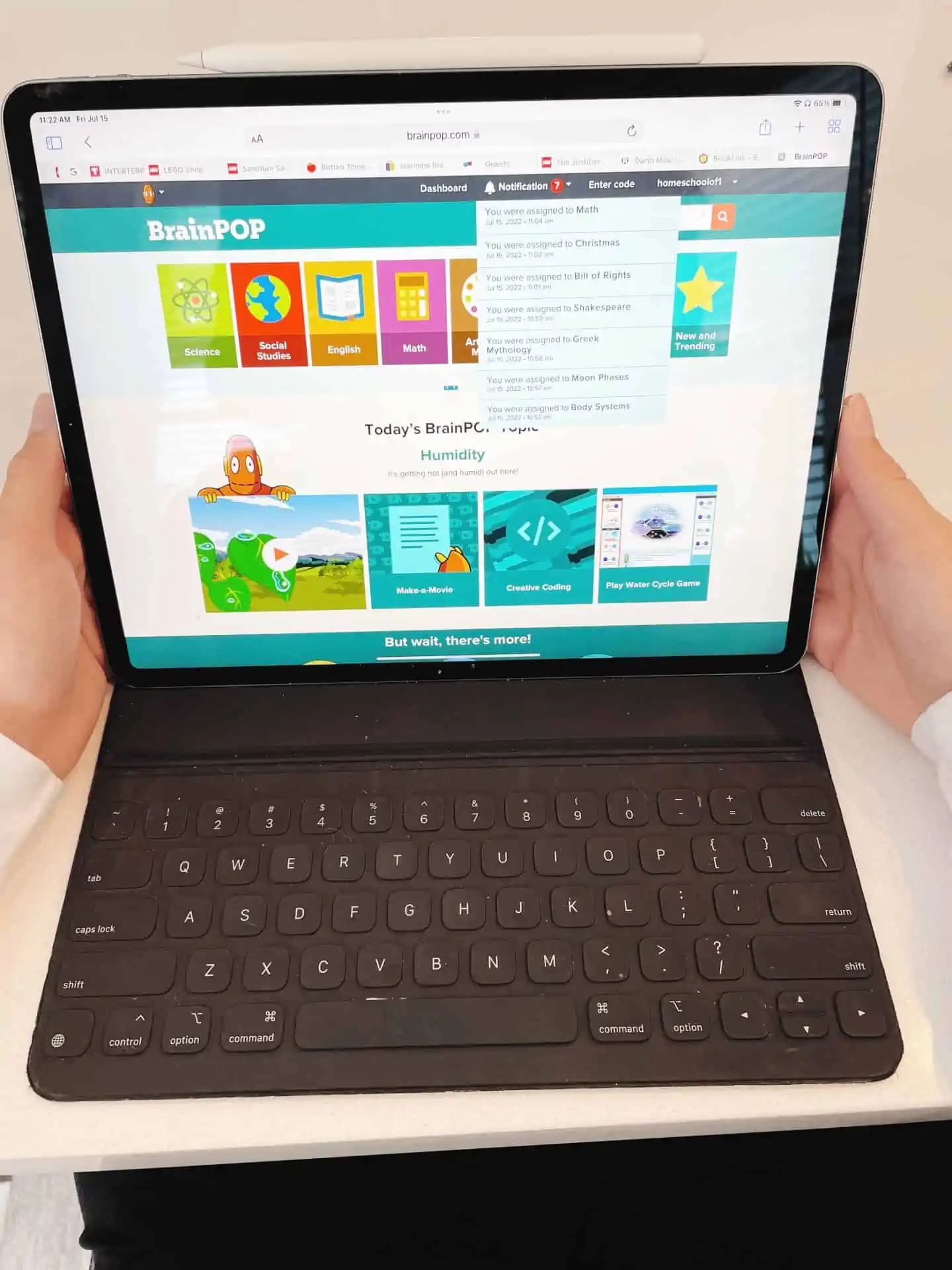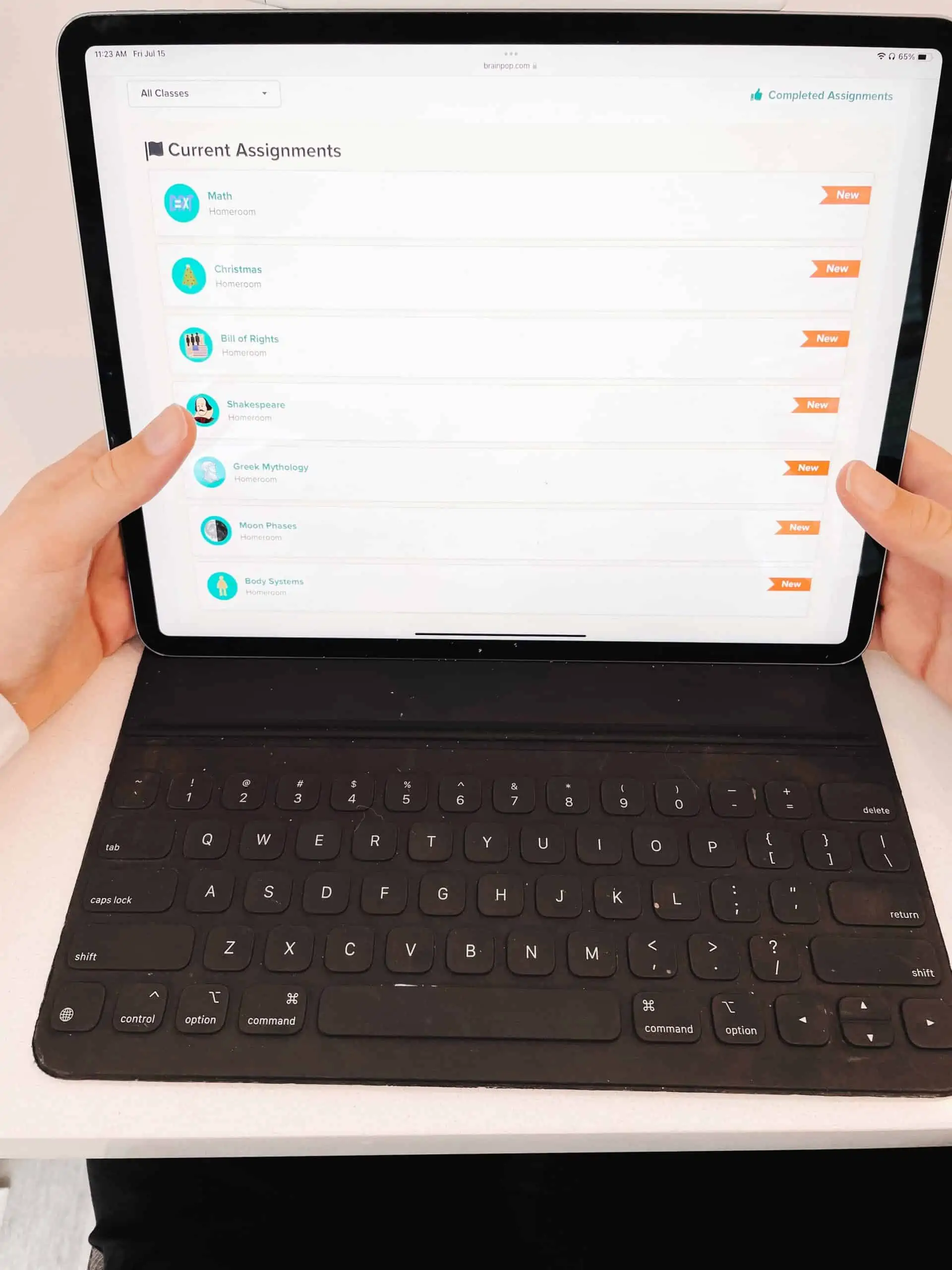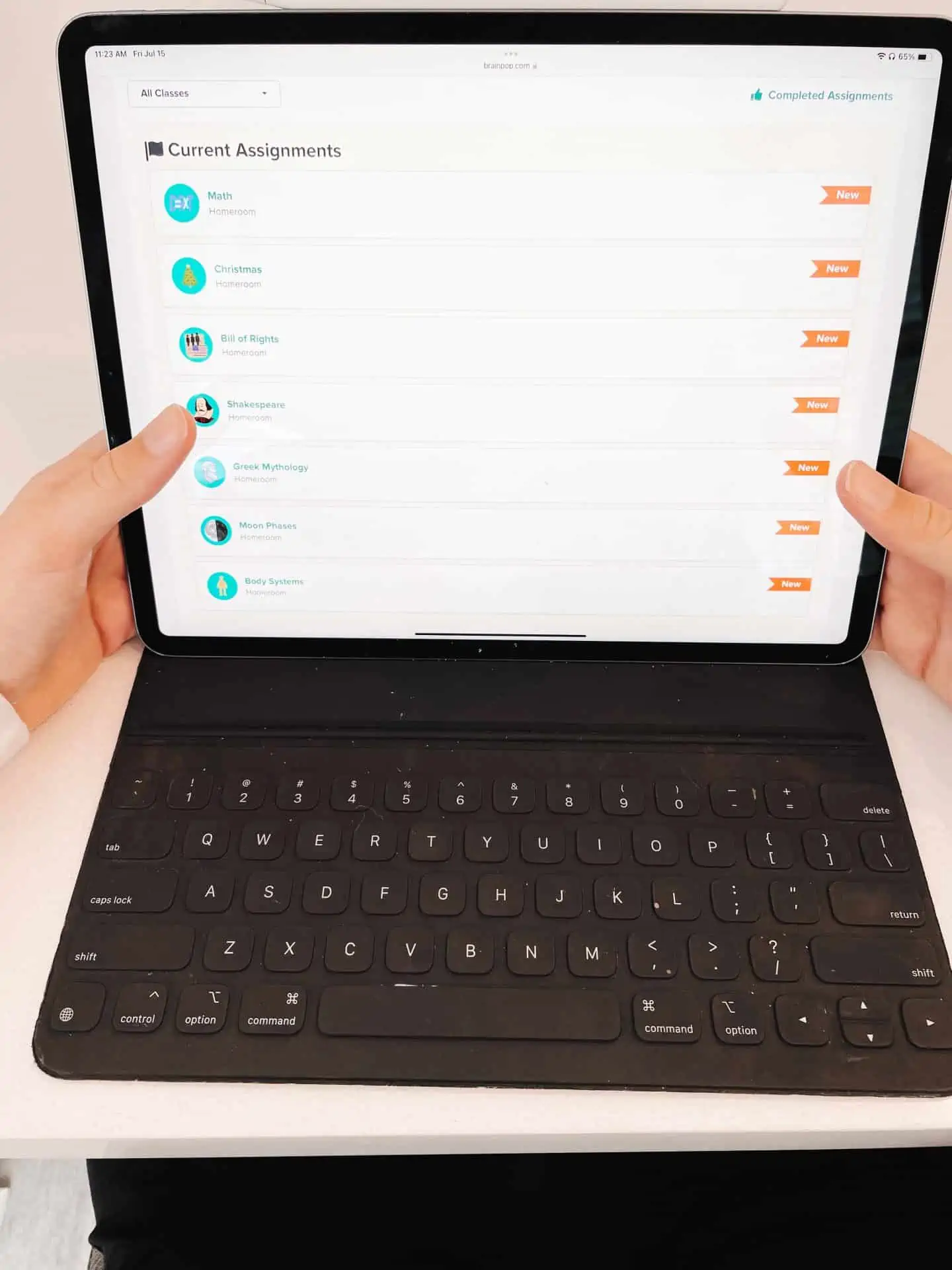 As I assign topics daily, the lessons can be done in any order. He usually starts with his favorites first! Mainly in the hope that I will let him off his least favorites!!
The movies are a lot of fun and feature Moby the Robot and Tim, this is the basis for all lessons.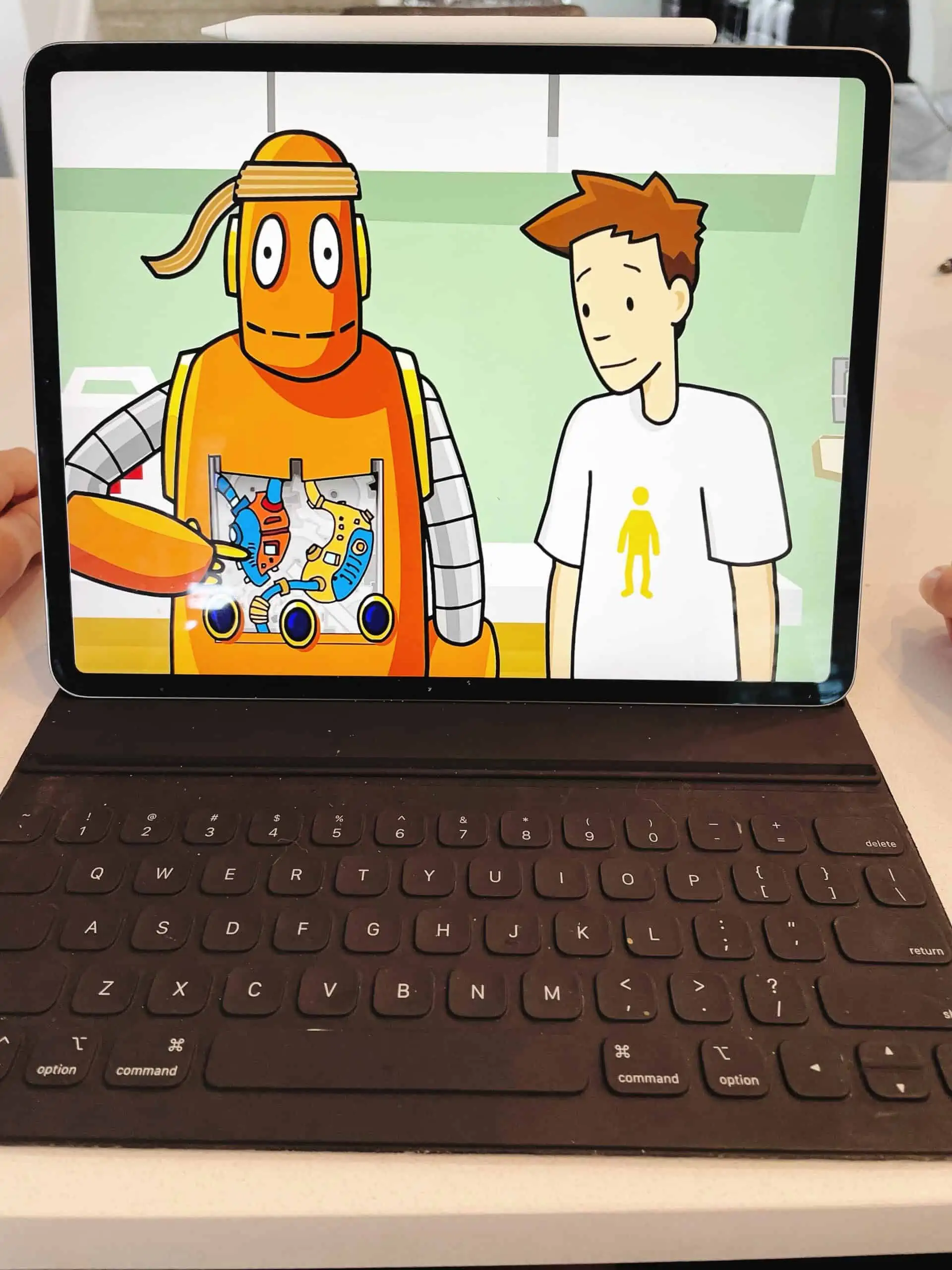 The graded review lessons are not too easy either! Sometimes we both find that the review lessons are so easy they are pointless.
We use the IPad for all of our BrainPOP lessons and it worked really well, but he could have used his PC if he preferred.
BrainPOP Reviews
We both absolutely love BrainPOP, I wish we had found it earlier, but we love it. Luckily we still have 2 more years to use it though!
BrainPOP is the best all in one supplemental resource we have used.
The videos are done in a way that really engages the students and is not at all condescending.
Now we are in middle school where the kids want to be treated more like mini-adults I have found this to be even more important.
How Much Does BrainPOP Cost? Exclusive Discount Code
After the 2 week free trial, you will be hooked, these are the prices to subscribe.
But wait, I promised an exclusive BrainPOP discount code! Use code CLARE20 for 20% off at checkout.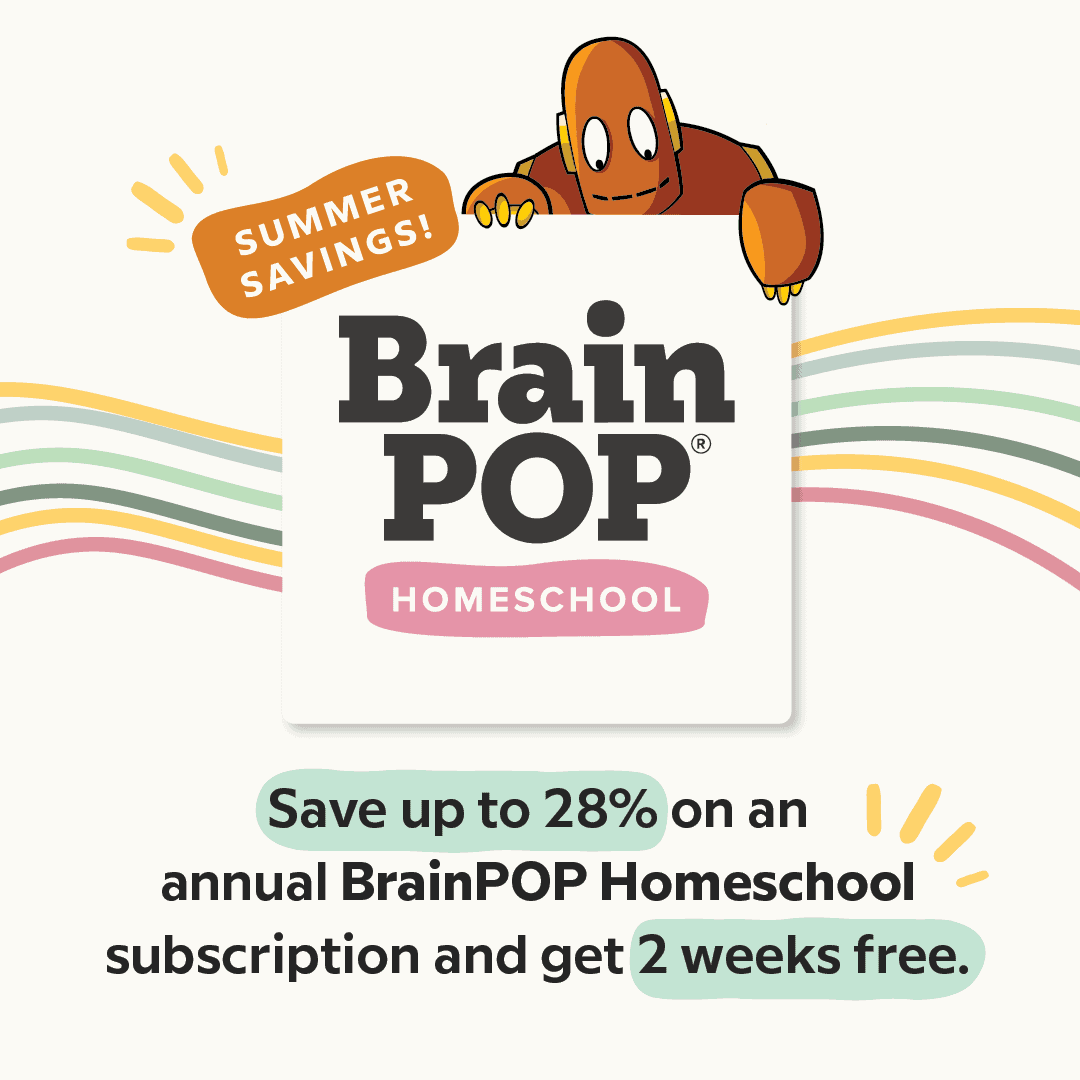 BrainPOP Homeschool (grades 3-8): $39.95 per month or $350 a year
BrainPOP Homeschool Jr (grades K-3): $29.95 per month or $295 a year
Brain POP Homeschool Combo (grades K-8): $49.95 per month or $430 a year
Is BrainPOP for high school classes?
No not as yet, I am not sure if that is something BrainPOP will add in the future. But for now, BrainPOP is only for kindergarten through to 8th grade.
What are the disadvantages of BrainPOP?
While BrainPOP can be a helpful tool for homeschoolers, there are some disadvantages to consider:
BrainPOP is not a free resource, and the subscription cost can add up quickly if you are on a tight budget. Check out all of our free homeschool curriculum resources that we use and love.
The content on BrainPOP is predetermined and may not align with your specific curriculum or learning goals.
While BrainPOP provides interactive activities, there is limited interaction with teachers or other students.
BrainPOP relies heavily on videos and digital content, which may not be suitable if you are looking to limit your children's screen time.
BrainPOP provides quizzes and assessments, but they may not be comprehensive enough if you are looking to track your child's progress over time.
I hope you have enjoyed our BrainPop review. If you have any further questions leave me a comment below and I will help where I can.
Last Updated on 10 September 2023 by homeschoolof1