40+ Educational Christmas Activities To Enjoy In Homeschool & Classroom
As Christmas will be with us any minute (I have no idea where this year has gone already!) I wanted to put together a list of educational Christmas activities that we will be doing this December.
In December we tend to put away the core curriculum we have been working on, and instead focus on Christmas activities! Now, of course, I try to make these as educational as possible!
These Christmas lessons are aimed at kids aged 9-14, but with help can be done with younger children.
These can all be done either in the classroom at school or in your homeschool.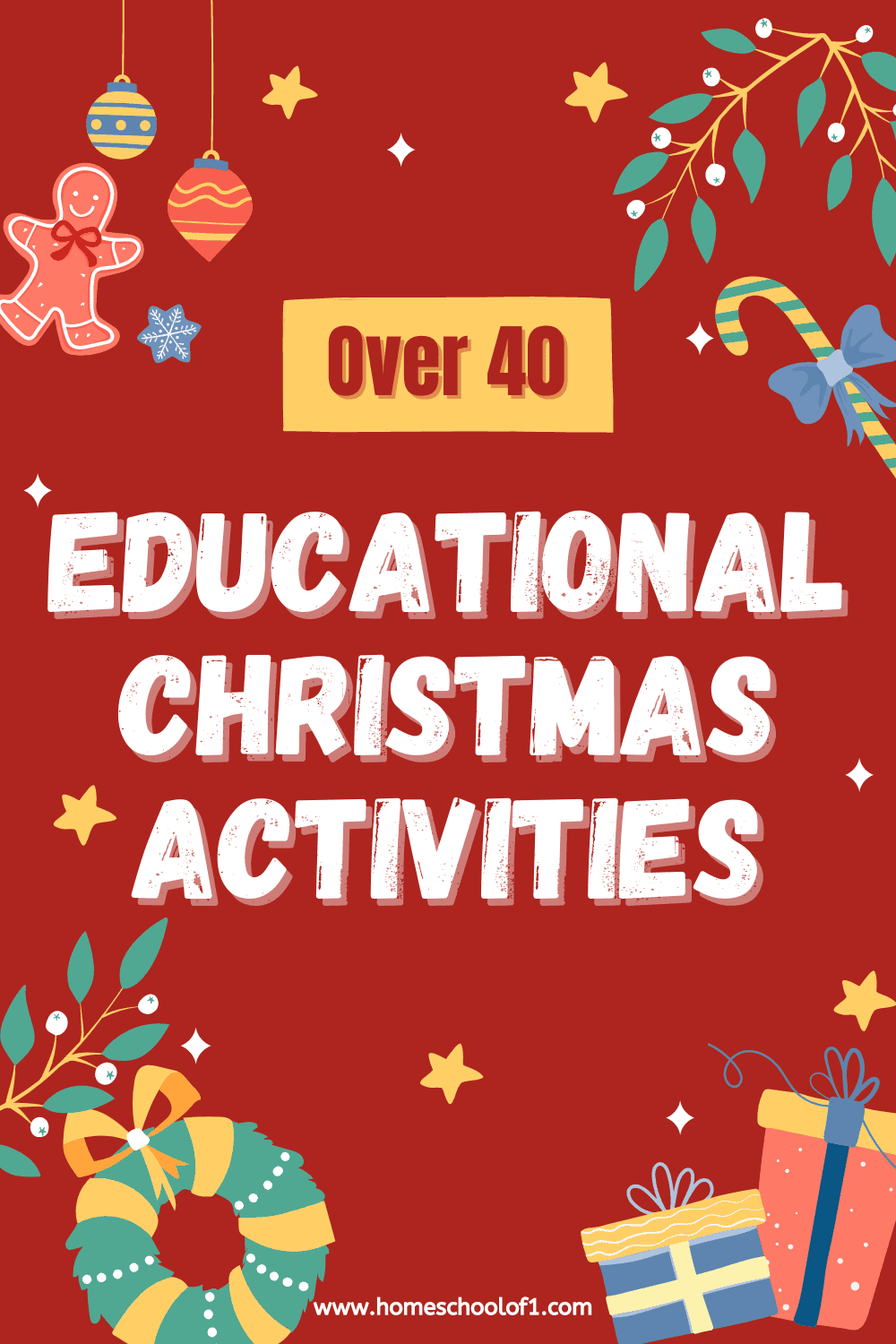 **There may be affiliate links in this post. If you make a purchase (after clicking one of my affiliate links) I'll earn some coffee money, which I promise to drink while supporting your journey. You do not pay a higher price. You can read my full disclosure at the bottom of the page.**
Educational Christmas Activities
There is a mix of free and paid resources in this section, we are especially looking forward to Christmas with Shakespeare as we have been studying him this year. In fact, we went to watch Twelfth Night 2 weeks ago and it was amazing. The perfect play for an 11-year-old who is just starting to learn Shakespeare.
"The Twelve Days of Christmas" Sing-Along with Fun Printable Pack
Christmas Around the World is an interactive unit study. Learn about 10 countries and their Christmas traditions, create hands-on and digital projects and prepare an ethnic Christmas feast.
Christmas lessons and carols a 15-minute lesson.
Celebrations around the World is a really fun 44 page download.
Carolling Around the World to Learn about Christmas Carols – This music appreciation course teaches your kids about 12 of our most beloved Christmas Carols, as well as their histories, the composers and writers who brought them to life, and about how Christmas is celebrated in different countries around the world!
Maestro Classics The Nutcracker this one-hour version of the world's most famous ballet, where Clara receives a nutcracker for Christmas and wonderful things begin to happen, will delight young and old alike! 
Christmas Planet is a research unit study for families. Learn about the Christmas customs, traditions, and eats from 24 different countries as you study this joyous holiday as a family. Print the packet, color the badges, explore the links, and expand your understanding of Christmas around the planet!
Christmas with Shakespeare  For Grades 6 – 12 The Feast Days of Christmas were all celebrated by the Tudors and all of medieval England. Shakespeare wrote the play Twelfth Night to be part of these celebrations. In this digital course, you will learn about many of the holiday traditions of England by studying Shakespeare's medieval England. Some of them we still follow today. Get ready to discover and create the magic of a medieval, Elizabethan Christmas in your home with this hands-on course that includes, videos with follow-up questions, recipes, literature resources, and everything needed to make a fun, family Christmas celebration in your home. We have been studying Shakespeare this year, so this is definitely on our list.
Christmas Unit Study is a 4-week course for grades K-12. Please note that this is religious.
My Teaching Library has lots of wonderful printouts for Christmas for both math and English.
Christmas Fun Printables & Games
Christmas is a time for fun and games too, not just education!
Learn to say Merry Christmas in EVERY language.
If like us you have a piano at home, I highly recommend this Easy Piano Christmas book, it will have you singing all day long!
Christmas Books for Kids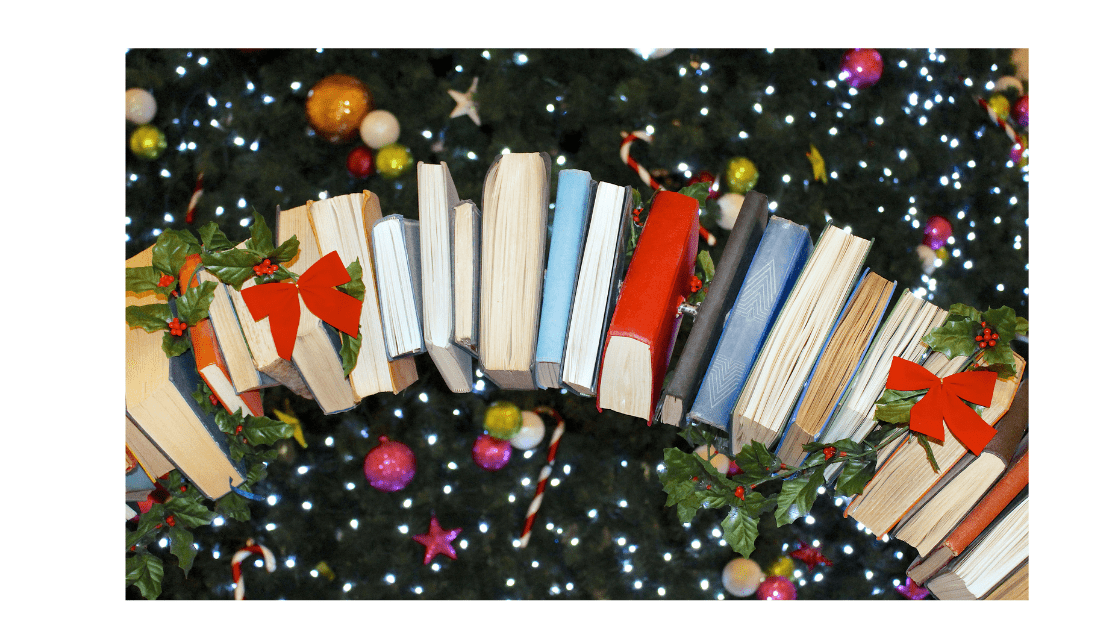 As Freddie is now in middle school we will be reading Christmas books that have also been turned into movies. So he will complete a book report and a books vs movies report, and what's even better is it won't feel like learning! Or why not check out our favorite Christmas read alouds.
I will list our favorite Christmas books that have also been turned into movies.
If you have the Elf on the Shelf visit you in December check out our favorite books about elves too.
Homeschool Christmas Unit Study
These Christmas unit studies are all free, however, you will either need to buy or borrow the books.
The Wild Christmas Reindeer Unit Study Lessons is a free printable but you will need to purchase the book or, of course, get it from the library.
Cranberry Christmas Unit Study again is another free download but you will need to either purchase or borrow the book.
Christmas Tapestry Unit Study is a free printable again you will need to purchase or borrow the book.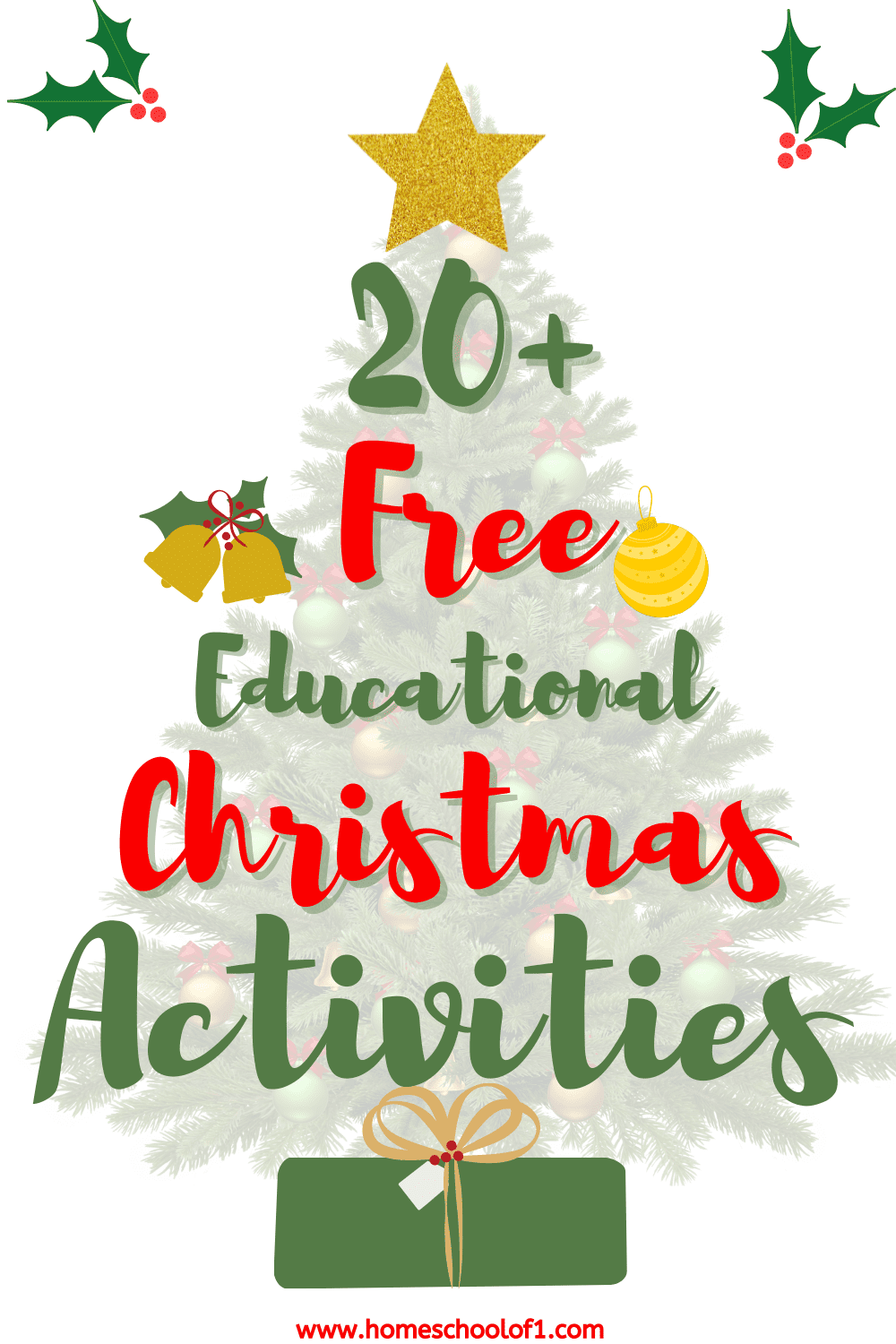 Christmas Stem
If you are looking at doing Christmas stem activities check out these amazing resources I have come across:
This Christmas Stem Bundle includes both math and science. With 12 Days of Christmas Math Games and Activities and Christmas Science Projects, you are sure to have a blast!
10 Christmas stem ideas from Little Bins for Little Hands I especially am looking forward to the crystal snowflake ornaments!
Steam Powered Family offers over 24 Christmas stem activities, the Rudolf races looks like a lot of fun!
Hess Unacademy has over 30 awesome stem activities including gingerbread structures.
What Christmas activities are you doing this year with your homeschoolers? Let me know in the comments as we are always looking for more ideas.
Last Updated on 3 June 2022 by homeschoolof1