Free Printable Elf on the Shelf Word Search
With this free printable Elf on the Shelf word search, the kids will be searching for 16 of the most popular Christmas Elf names.
These Elf on the Shelf activities are perfect for school or just for fun.
If you have the Elf on the Shelf visit this is a great activity the kids will love to do. Also, it could give them some inspiration for a new name for their Elf.
We have included 16 of the most popular Elf names including Buddy and Twinkletoes.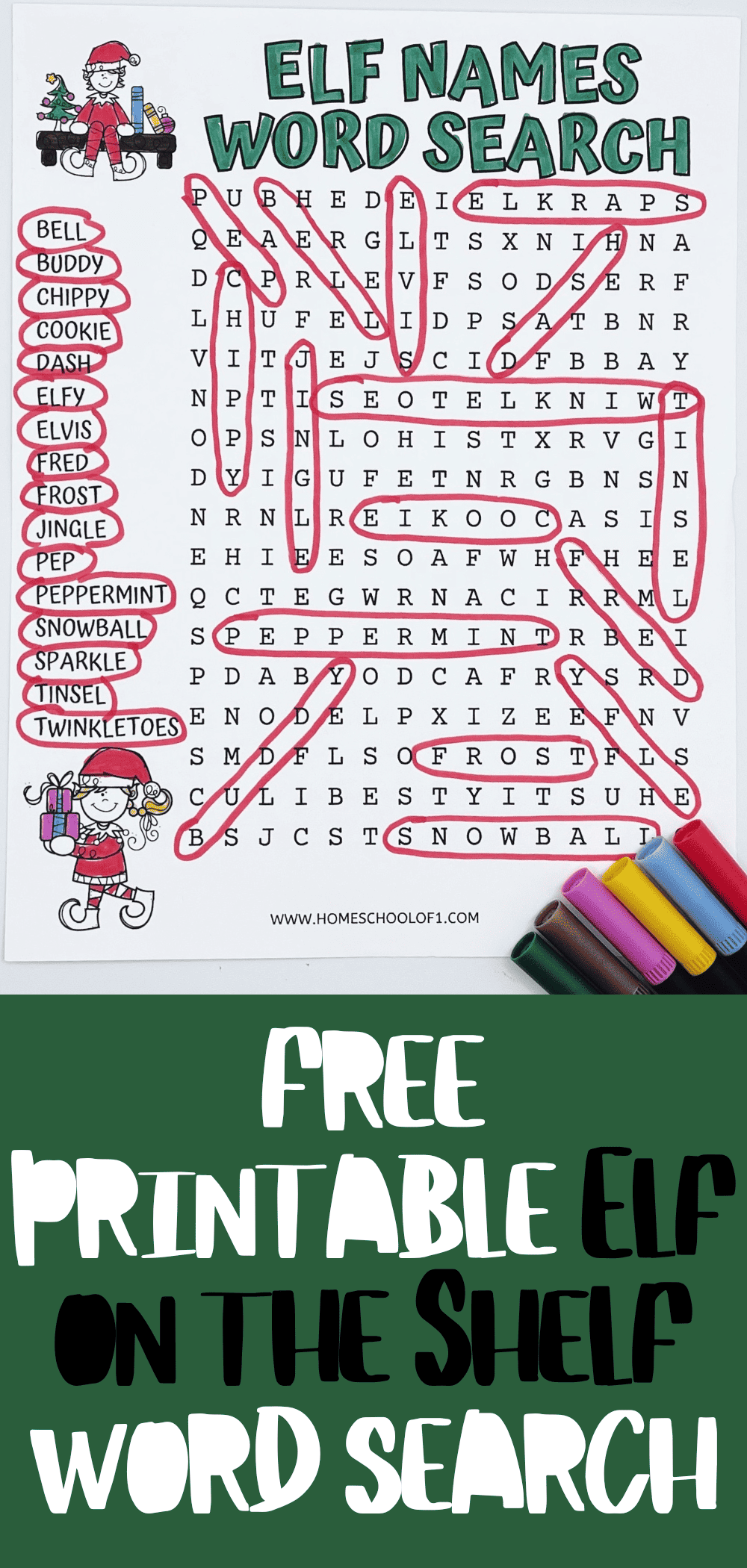 **There may be affiliate links in this post. You can read my full disclosure at the bottom of the page.**
Elf word search printable
Word search printables are an excellent homeschool activity for when the kids just need a break. They are educational, but more importantly, they are fun.
Word searches are one of the best games for kids to improve vocabulary, enhance cognitive skills, and foster a love for learning in individuals of all ages.
This word search is a perfect educational Christmas activity for kids in upper elementary and middle school.
The popular Elf names can be found, horizontally, vertically, diagonally, frontwards, or backward! Just to make it that much harder!
When the kids have completed the word search there are 2 elf images they can color in too.
Encourage the kids to write with our fun If I were an elf worksheet.
I have also added the Christmas word search answer sheet, some of the names are a little tricky to find!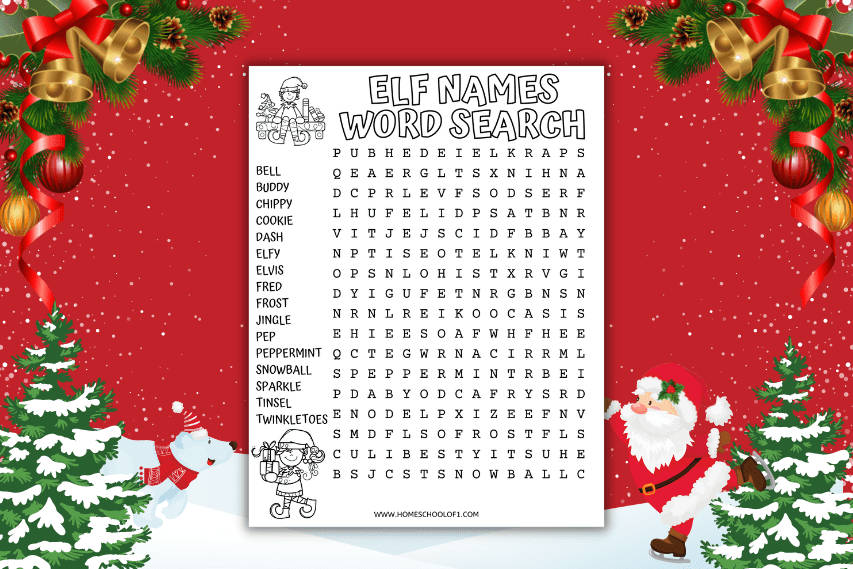 Tip: I recommend either using a highlighter pen or circling around the letters. Do not cross the letters out if you have found a word, as it may be used in another word!
Elf on the Shelf answer key
There are 16 hidden popular Elf names to find:
Bell
Buddy
Chippy
Cookie
Dash
Elfy
Elvis
Fred
Frost
Jingle
Pep
Peppermint
Snowball
Sparkle
Tinsel
Twinkletoes
Check out all of our free Elf on the Shelf printables that you will enjoy with the kids this year.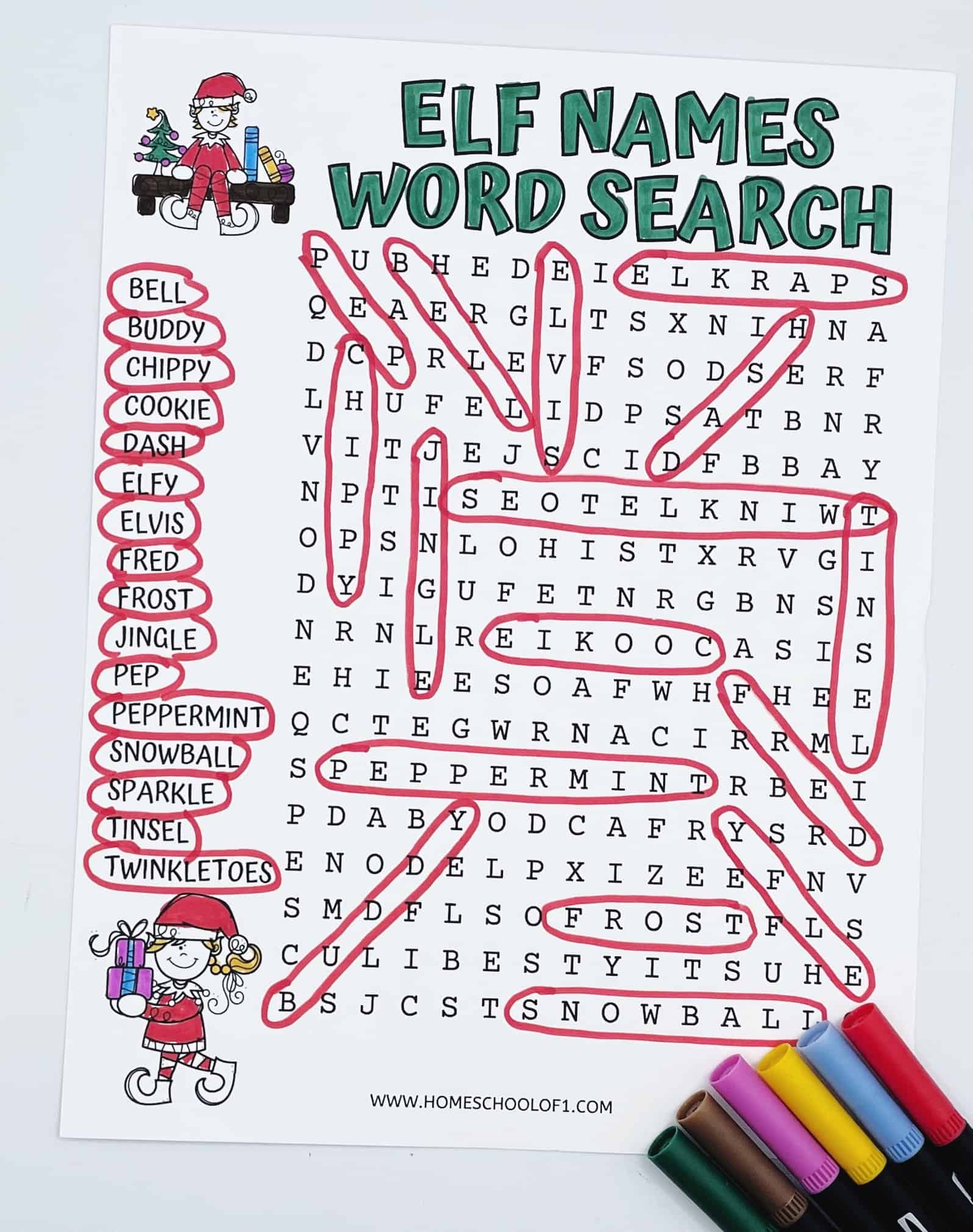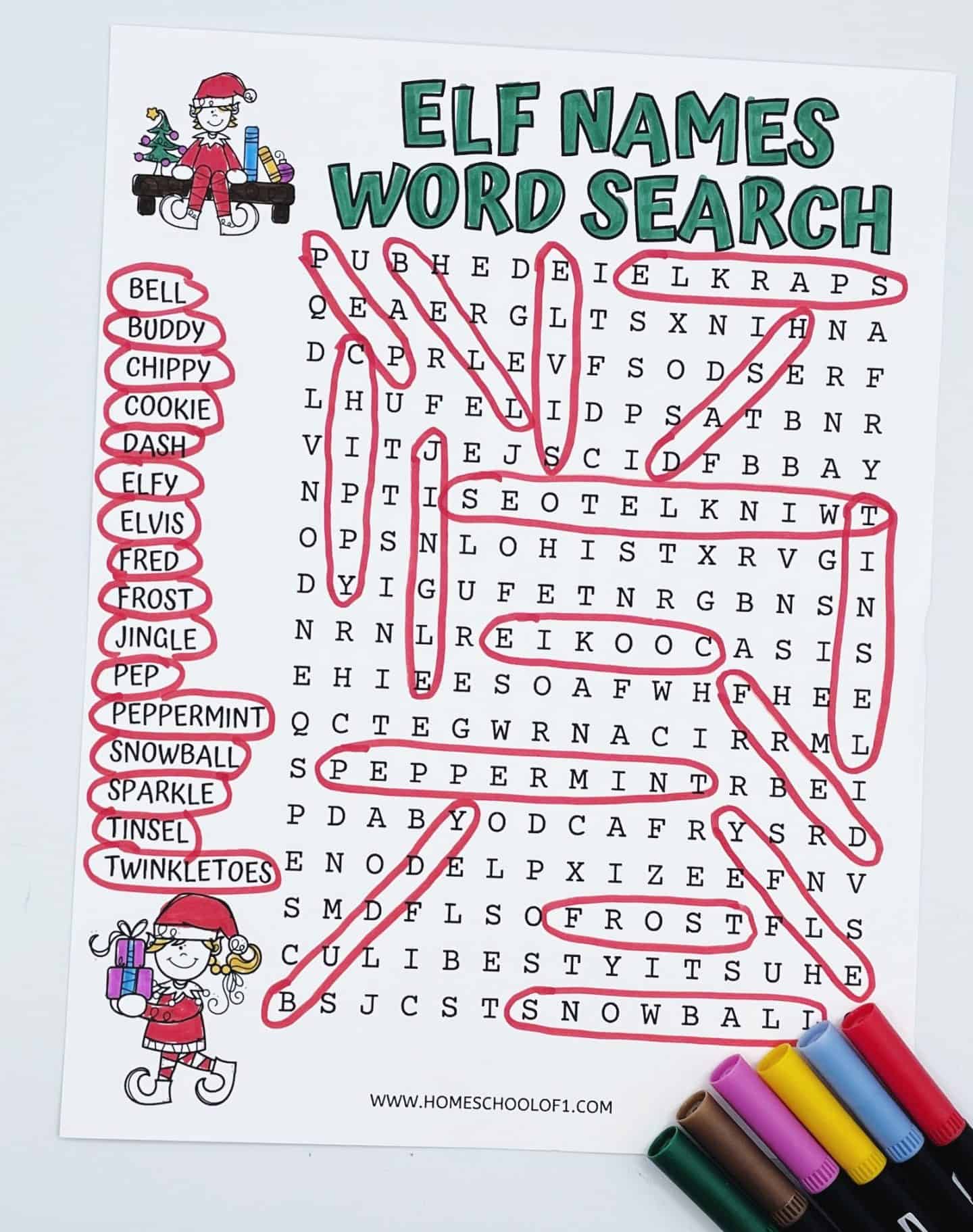 The Elf on the Shelf comes to visit us a few times in the year. Including our Halloween Elf on the Shelf ideas that help with decorations!
If you are Elf mad you will also enjoy the best Christmas elf books that will make great read alouds.
You will also love our free Elf on the Shelf word scramble printable.
Additional Elf on the Shelf ideas
If you are wondering what is Elf on the Shelf I have you covered, and you are going to love these activities to add to this word search.
Tips for downloading the free files
Below you will see a large sign-up box where you need to add your name and email address, and press I NEED THIS NOW!
Within minutes you will be sent the free PDF directly to your email address, so you can print it out and start using it immediately.
Sometimes emails get a little wonky, so if you can't see it, please check your spam folder where I am sure it is hiding.
Download the free elf word search puzzle printable
Make sure you choose the correct paper size and click on the shrink to fit button. All of our free printables work better when printed on cardstock (this is the one we use and love.)
Last Updated on 16 November 2023 by homeschoolof1