MoneyTime Review: Financial Curriculum for Middle Schoolers
If you want to introduce a financial curriculum you are going to need to read this MoneyTime review.
I don't say this lightly. But teaching kids about money is one of the most important lessons we can teach our children.
Before I became a homeschool mom I was a Finance Director at a large global engineering company. So money and budgeting are something we have always talked about with our son.
But, life gets in the way and I honestly felt like I have done him a disservice by not teaching him more.
I have not left it too late though, he is only 11!
MoneyTime is the answer. (No I have not been paid to say that, I have written this review as it is one of the best homeschooling resources we use, and is AMAZING!)
According to the National Financial Educators Council. Financial Illiteracy Costs the Average American $1,634 every year! That is a staggering $415 billion!
They continued to say:
Each year. Americans graduate high school without knowledge of the most basic and crucial life skills. How to keep a budget, file taxes, open and maintain a bank account, and save for retirement.
---
This is not just an American problem either, this is Worldwide.
Kids are not taught about money in schools and it is often neglected to be taught at home too.
**There may be affiliate links in this post. You can read my full disclosure at the bottom of the page.**
What is MoneyTime?
MoneyTime Kids consists of 30 highly interactive personal finance lessons. With 13 parent-child lessons specifically designed for you to do with your child.
There is a parent study guide full of guidance and practical activities. Automatically marked quizzes and awards, leader board, and certificates. The modules are as follows:
Earning, Savings, and Interest
Employment
Career Choice (check out our latest free career exploration worksheets and printables)
Resume
Job Application
Pay and Tax
Managing Your Money
Smart Spending
Budgets
Banking
Paying
Borrowing Money
Borrowing
Loans
Loan Repayments
Property
Rent or Buy
Mortgages
Buying Property
Rental Property
Investing
Certificates of Deposit
Property Investments
Stocks
Collectibles
Business
Business Basics
Marketing
Promotion, selling & price
Profit & loss
Protecting Your Money
Warranties and cash
Insurance
Online Security
Net Wealth
MoneyTime's Top Ten Money Tips is a summary module at the very end of the financial curriculum.
Each finance course only takes between 20 – 30 minutes, and at the end of each module, there is a multiple-choice quiz.
Why not play money board games when you have finished each lesson?
Homeschool Finance Curriculum
What I especially love about MoneyTime is that it is a fun money game. It's not a boring financial curriculum (which all of the others I have come across are!).


The dashboard is the first screen where you will see your own customized avatar. When you start earning (completing the courses) you can buy clothes and accessories for it.
When you first start with MoneyTime your first job is as a gardener earning $600 per annum. But the more money you earn you can change your career.
The top level is the astronaut earning $17,000 per annum.
You can pay for college credits, buy property, save money and so much more.
The more you earn, the more you can spend, invest, donate to charity or save.
It's a fantastic "real world" experience that the kids will enjoy having fun with. As they learn all about money and in fact life.
I was very impressed to see an employment module talking not just about taxes, but about how to apply for a job.


When you have completed a topic you will receive a certificate. These are always good for homeschool portfolios!
I have to share this with you, as it made me laugh a lot.
When my son got to the resume module, he completed it on his own and the first I knew of it was when I was emailed it!
This is what I received: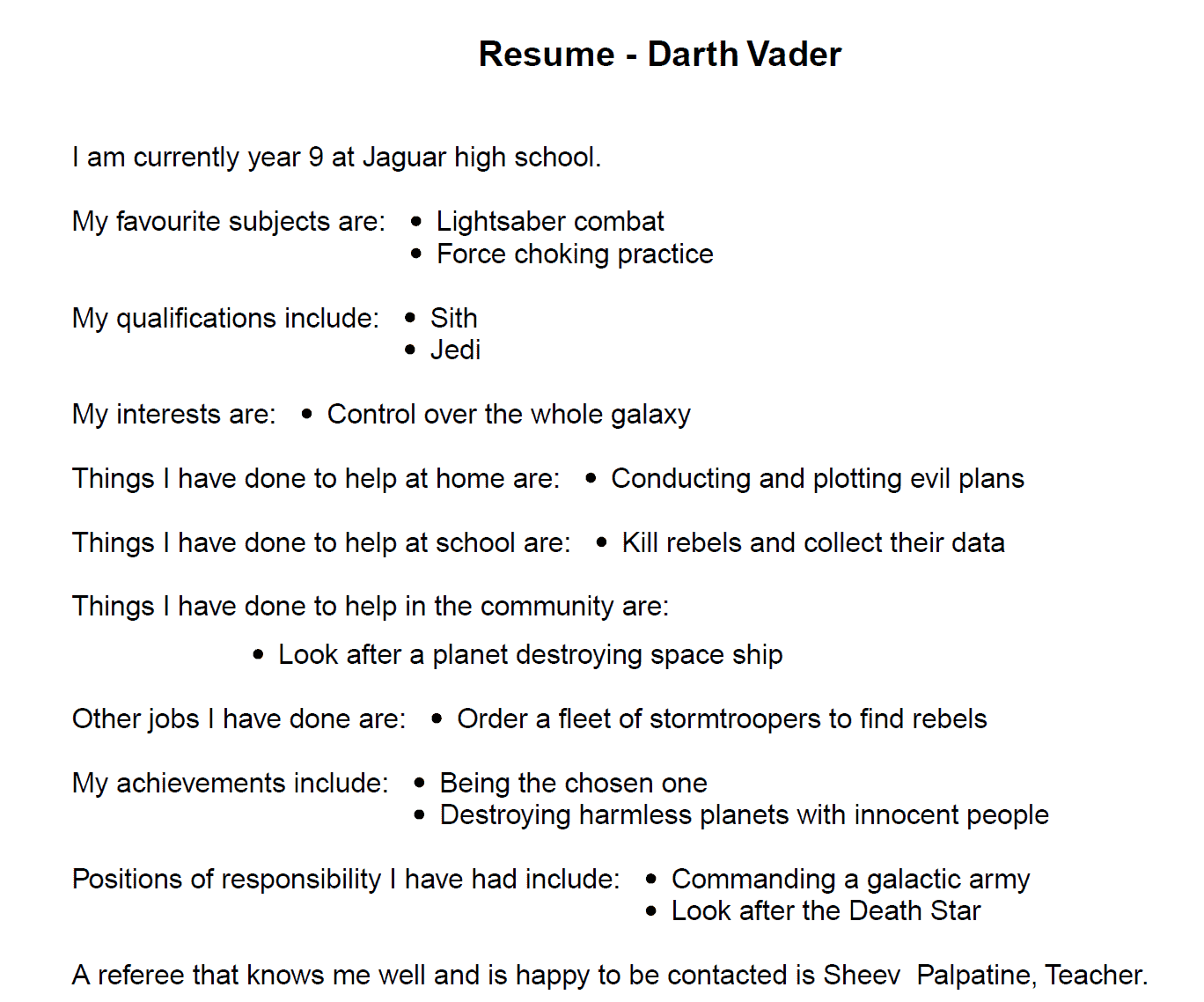 Honestly, this boy cracks me up! I would like to say he is only 11!! But do you know what, he actually enjoyed writing it, and his cover letter was equally as funny!
What I love, is these documents the children create with MoneyTime are sent to your email address. So you get to see what they have written without asking!
If your kids are big Star Wars fans too, check out our homeschool Star Wars activities for kids for inspiration.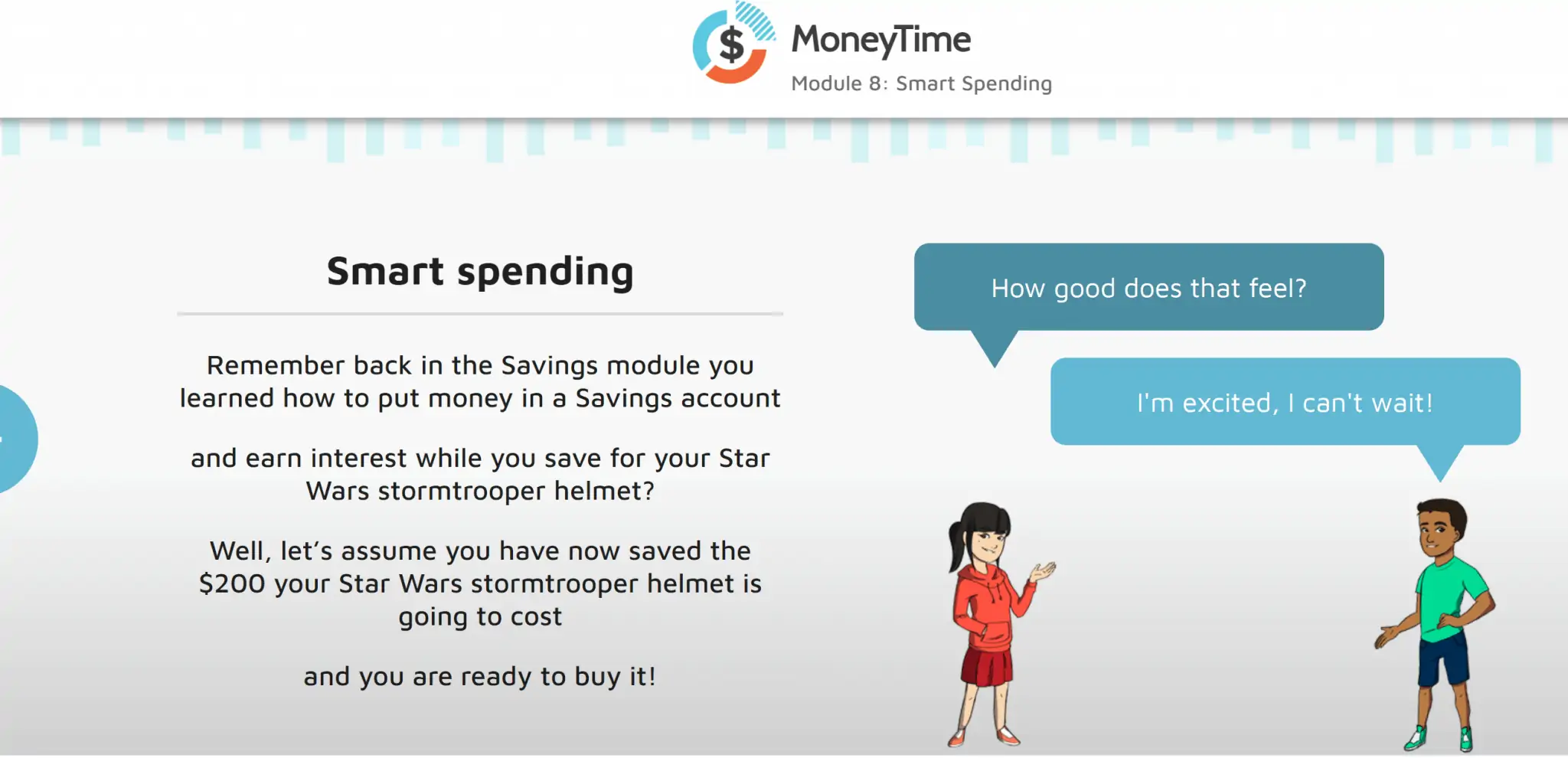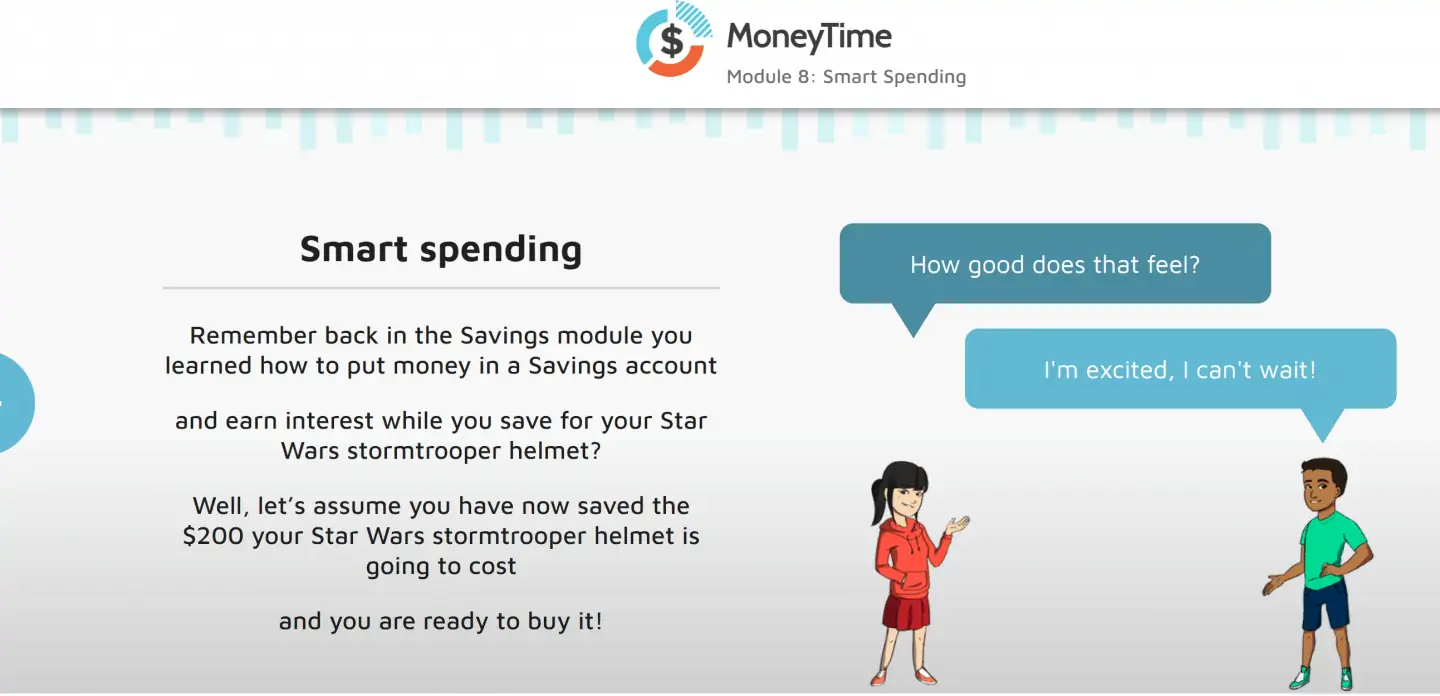 How does MoneyTime work?
After you have completed the questions at the beginning of each module the lessons begin.
My son wants to buy a Star Wars Stormtrooper helmet for $200!
Let's hope this module has helped him wait for the sales or actually start doing his chores! These free printable chore cards will hopefully help.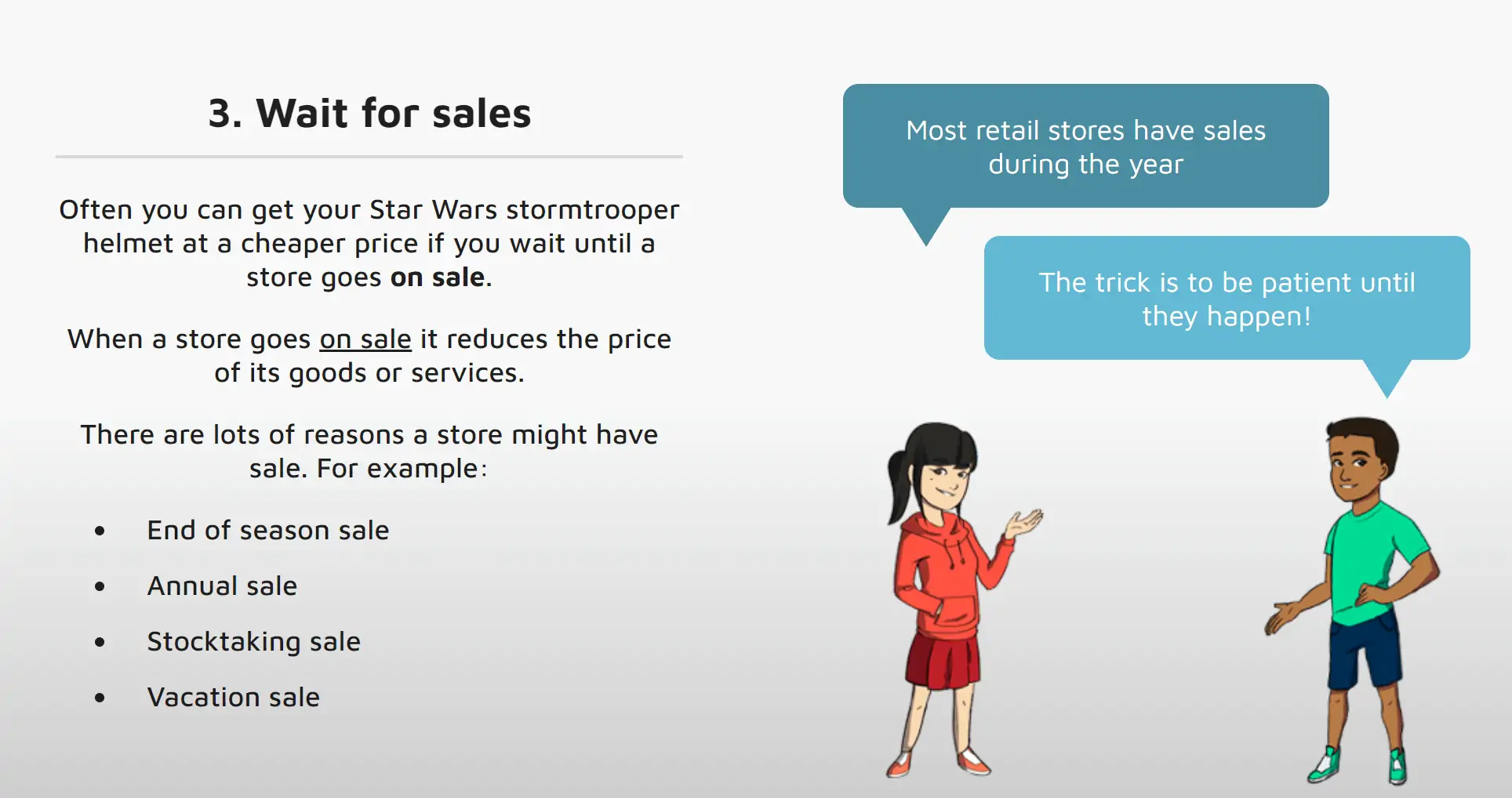 I love the fact MoneyTime talks about spending and saving money if you buy the same thing in the cheapest store.
My son already knows about this as even if we are in a store I will do a quick internet search to see if I can get it elsewhere cheaper! (I like saving money!!)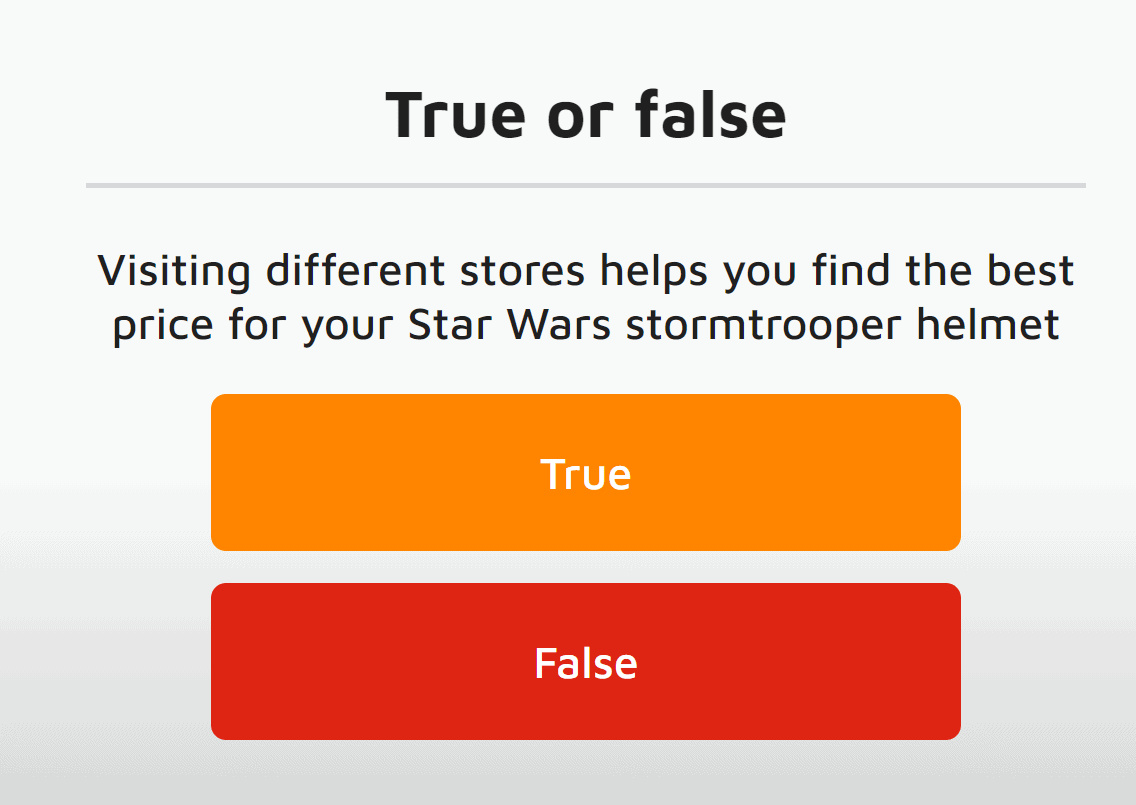 While going through the finance homeschool curriculum you will get quick check questions. To check that they have understood the content.
When the lesson has been completed they will do a final quiz to be able to move on to the next module.
They have to get 70% to move on, but they can redo the quiz as many times as they like.
MoneyTime Review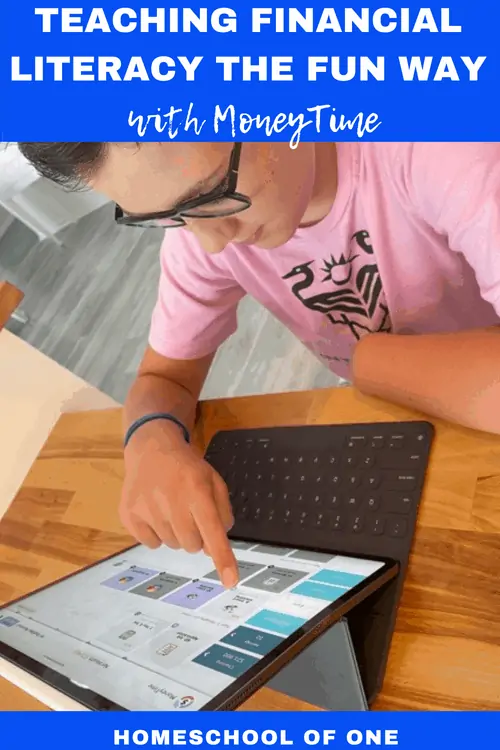 We started with MoneyTime a couple of weeks ago. Because of my background, I was very confident I wouldn't learn anything. Hmm, well I am embarrassed to say I did!
Now I am going to put that down to the fact things are different in America compared to the UK!! (We have only lived in America for 4 years.)
But if I am completely honest, I actually had forgotten. Things have changed since I was at university and work!!
It's funny too! No honestly, some of the multiple-choice answers are hilarious! They have definitely been written with kids in mind.
This is so important when trying to teach kids. We always try to have fun in our homeschool (as you can see above with his resume!), and so much of the core curriculum is, well, not funny!
Nor it should be of course, but, when trying to engage kids with such an important subject as money management. If you can get them laughing, or at the least smiling, they will definitely want to do it and will retain the information.
We highly recommend MoneyTime it is the BEST financial curriculum for kids aged 10 -14. To be honest, it's great for older kids too!
Try Moneytime for yourself now, your only regret will be not starting this sooner.
If you are looking for even more homeschool curriculum reviews check out all the others we have reviewed over the years.
Cost of MoneyTime
US Homeschool Annual Membership is only $66. With the 25% off that is automatically applied if you click on my link.
They are so confident that you will love it, and in fact, so am I. That they will give you a refund within 60 days if you don't.
This is only $5.50 per month so it is a much cheaper option than the monthly plan.
US Homeschool Monthly Subscription is $12.95 per month (cancel any time you want)
New Zealand Homeschool Annual Membership or Monthly Subscription. I recommend these if you are also from the UK.
Is MoneyTime Available in the UK?
Unfortunately not yet. But, if you are in the UK you have two options.
Continue with the American version but explain to your children the differences. Or try the New Zealand version.
The New Zealand version uses more English terminology. If you are looking for a more similar approach to finances this will be the best option. I am sure they will bring it to the UK soon though, but don't wait.
Teaching a financial curriculum from any country will be better than not teaching it.
Additional Finance Resources
If you don't feel Money Time is for you, check out our recent post on financial literacy for middle school and financial literacy worksheets
Beyond Personal Finance is a great financial literacy for teens curriculum for high schoolers.
My son wants to be a stockbroker when he is older, (haha! someone told him they earn a lot of money!!) So before we started with MoneyTime he had taken an amazing Outschool class with Lisa Kornberg. It was all about the stock market. Check out our Outschool review for more details.
You will also enjoy our 14 free printable money worksheets for preschool through to middle school.
Younger kids can have fun learning about finances with our fun free money memory game printable.
We highly recommend these financial literacy books for middle school students.
Older students will enjoy the fun financial literacy activities for high school students.
Last Updated on 1 November 2023 by homeschoolof1